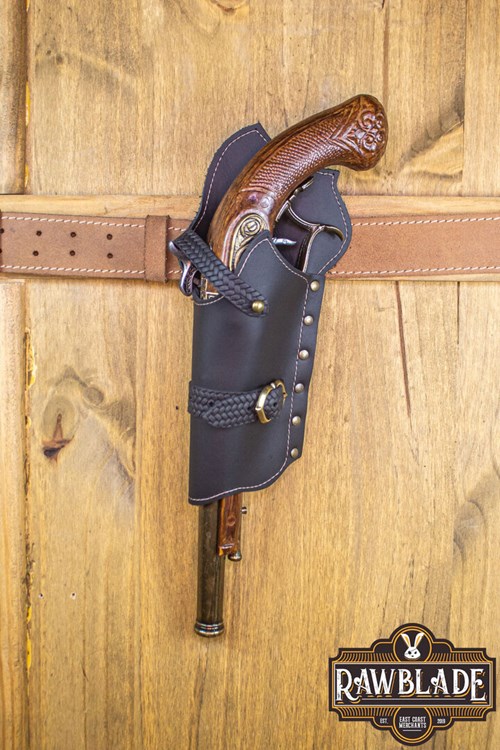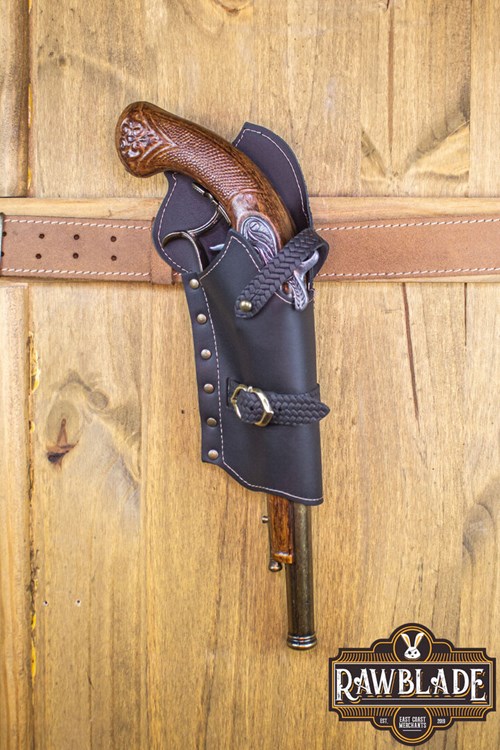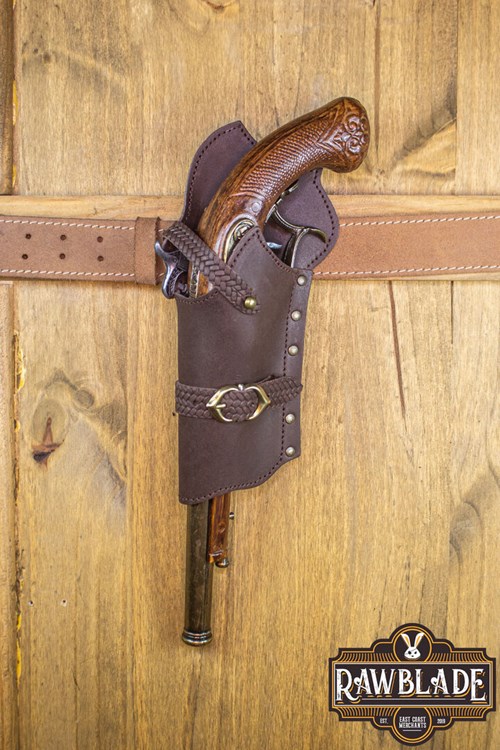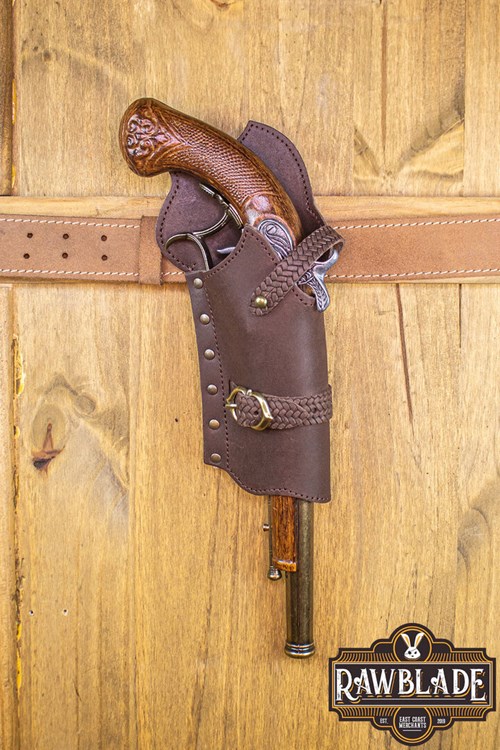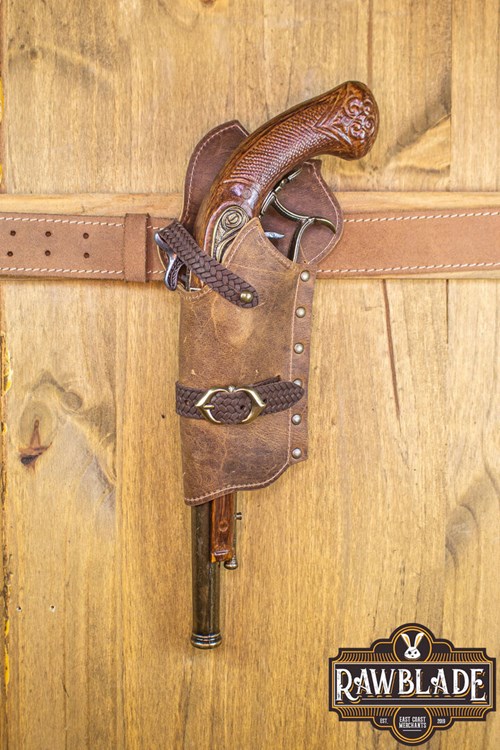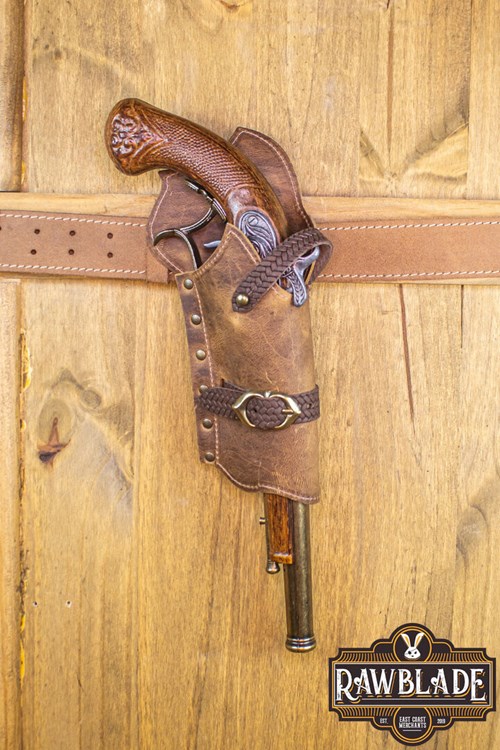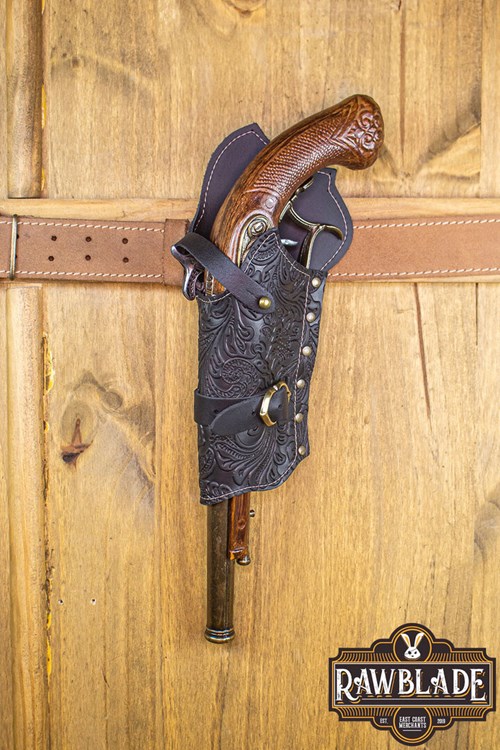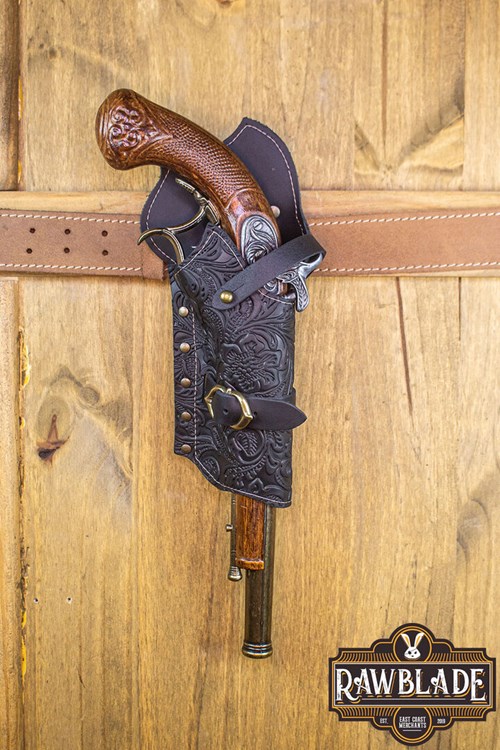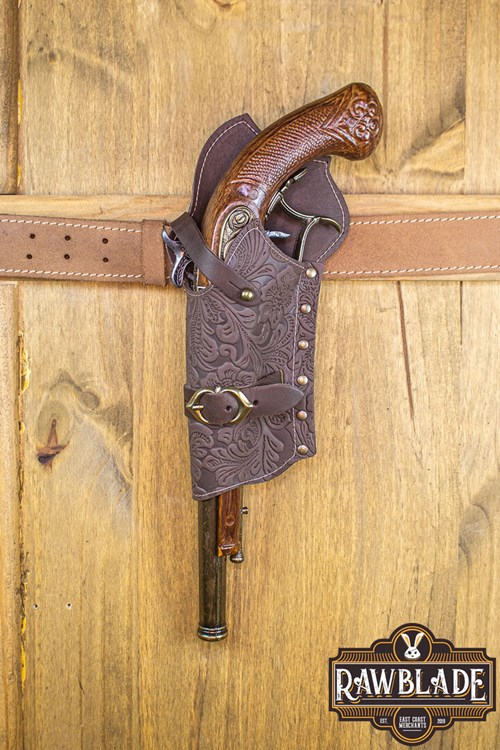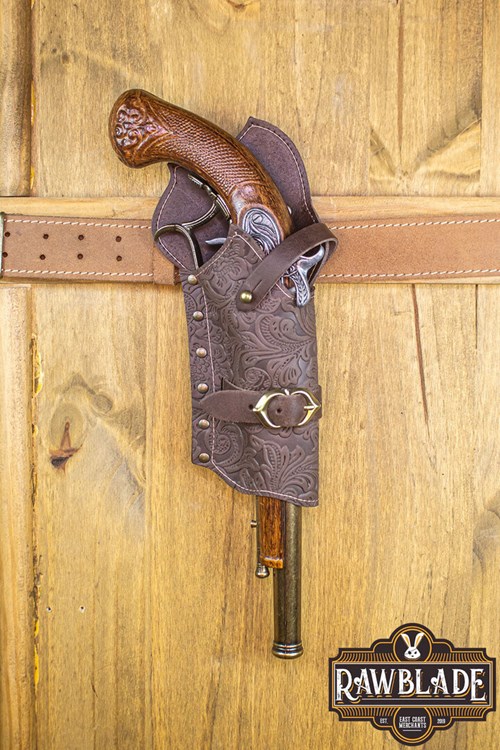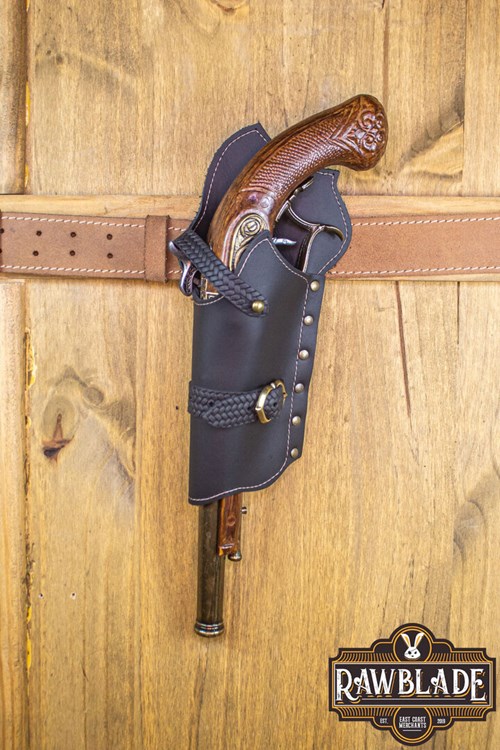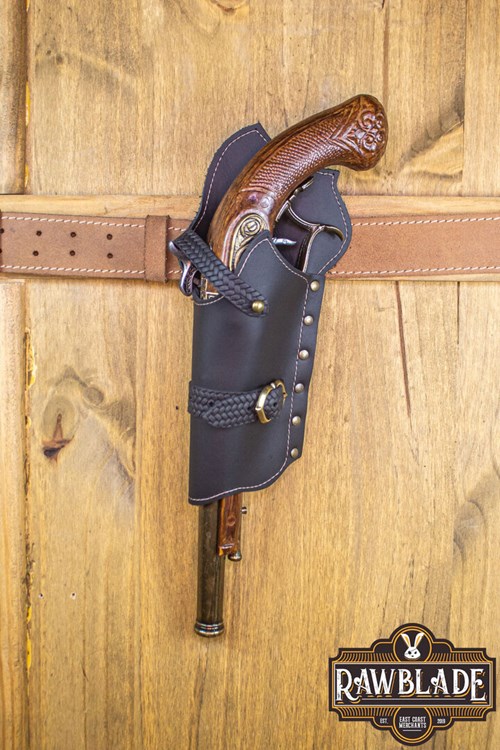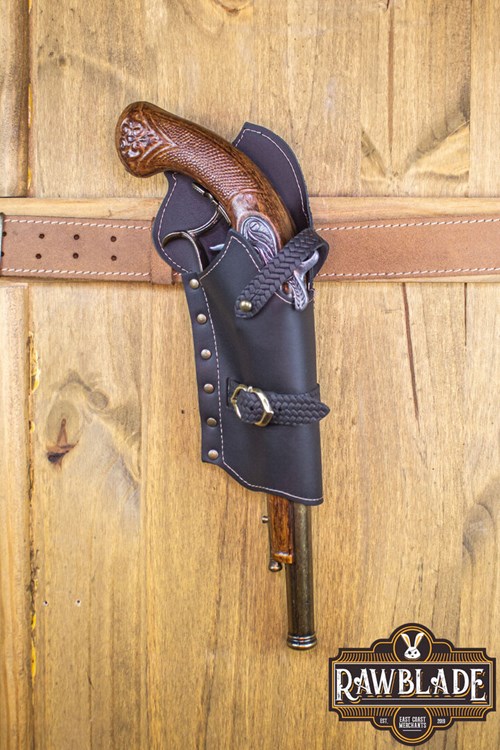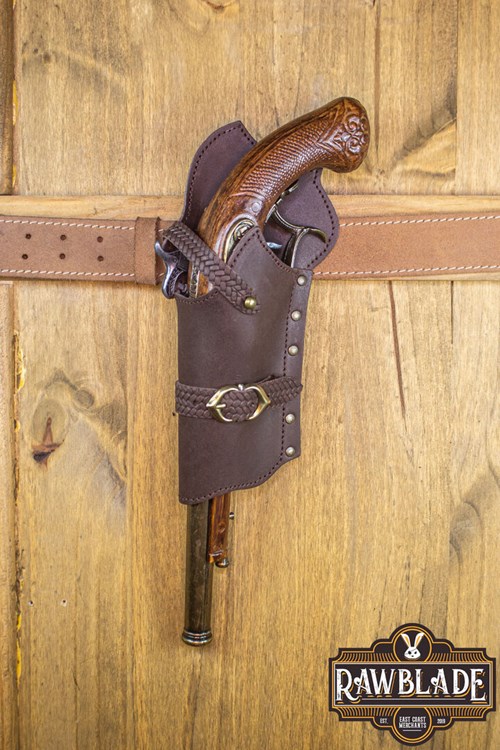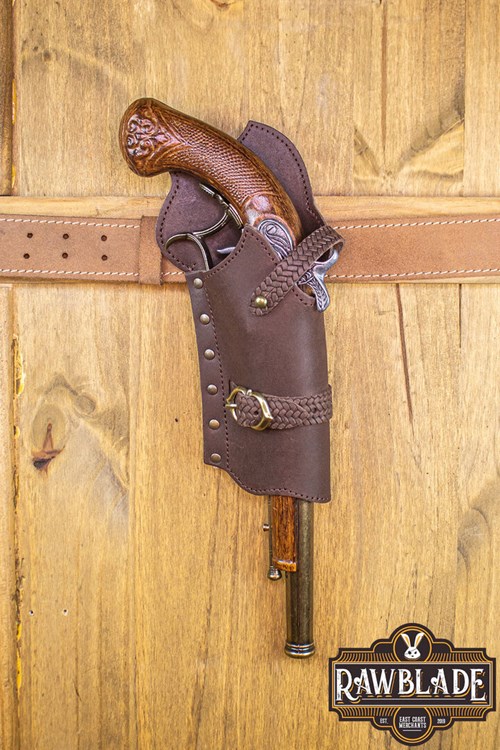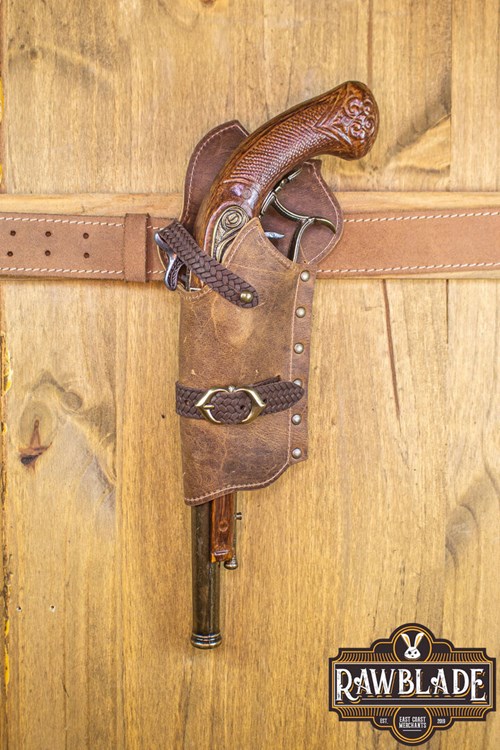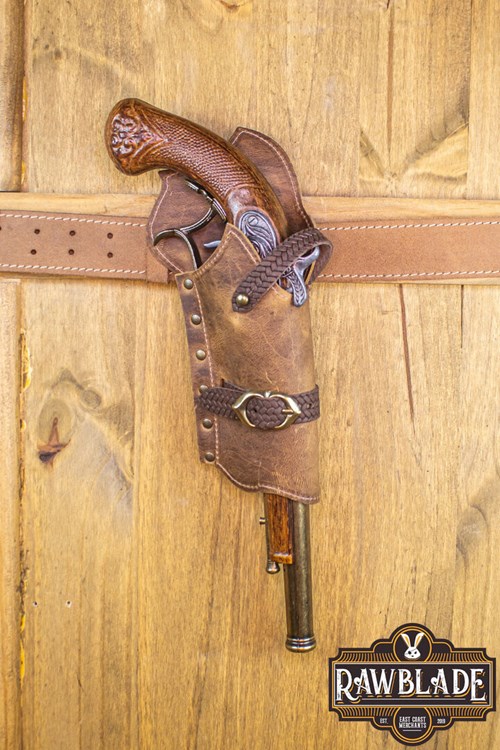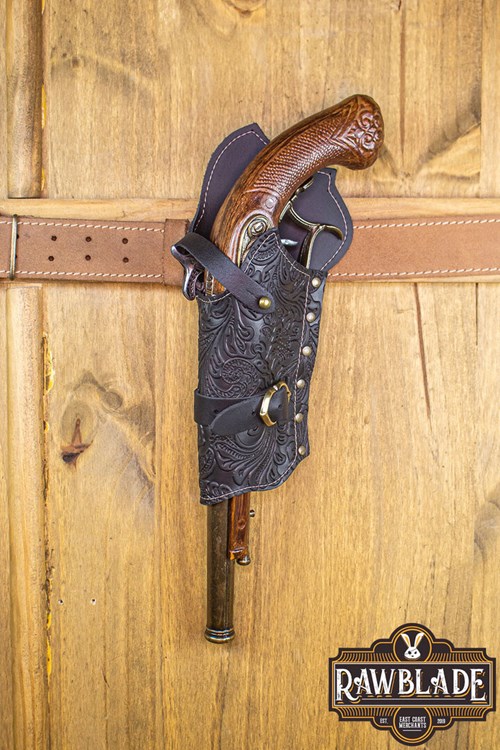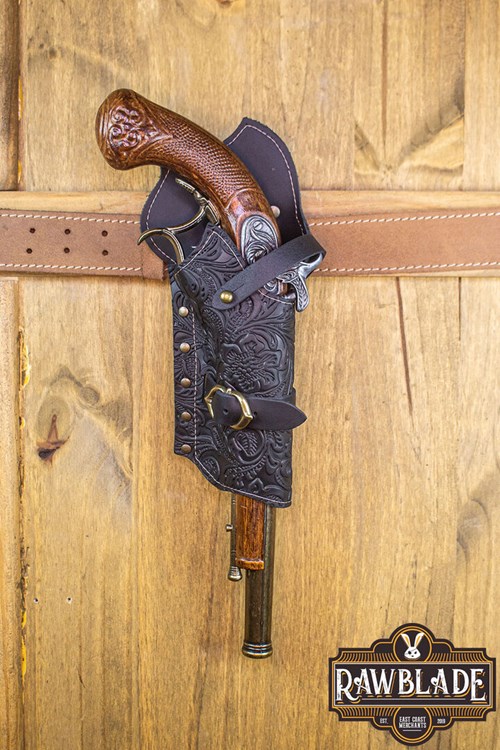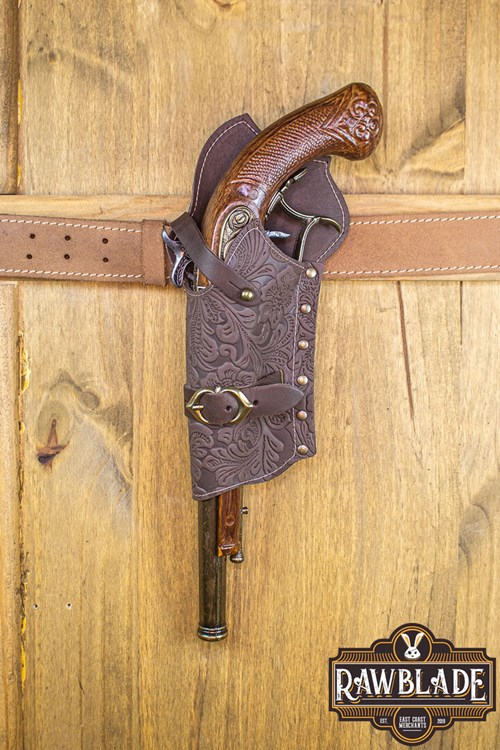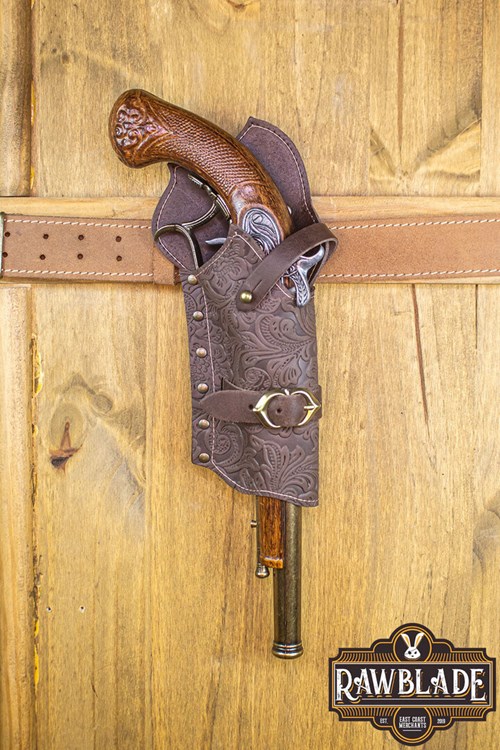 Description

Fitting

Technical Details
Fast as lightning, deadly as thunder.
This gun holster was created for the boldest gunmen, this gun holster is created to be very ergonomic and tactical.
Its correct creation makes the sheathing and unholstering comfortable, and it does not block any of the previous actions due to its correct creation.
It has a clamp for the hammer that holds and holds the gun even if its carrier comes out running. Likewise, the buckles it has allow to maintain a firm grip on any gun.
This belt holster is valid for all types of belts up to 7cm.
It has been manufactured by artisans using genuine leather and suede.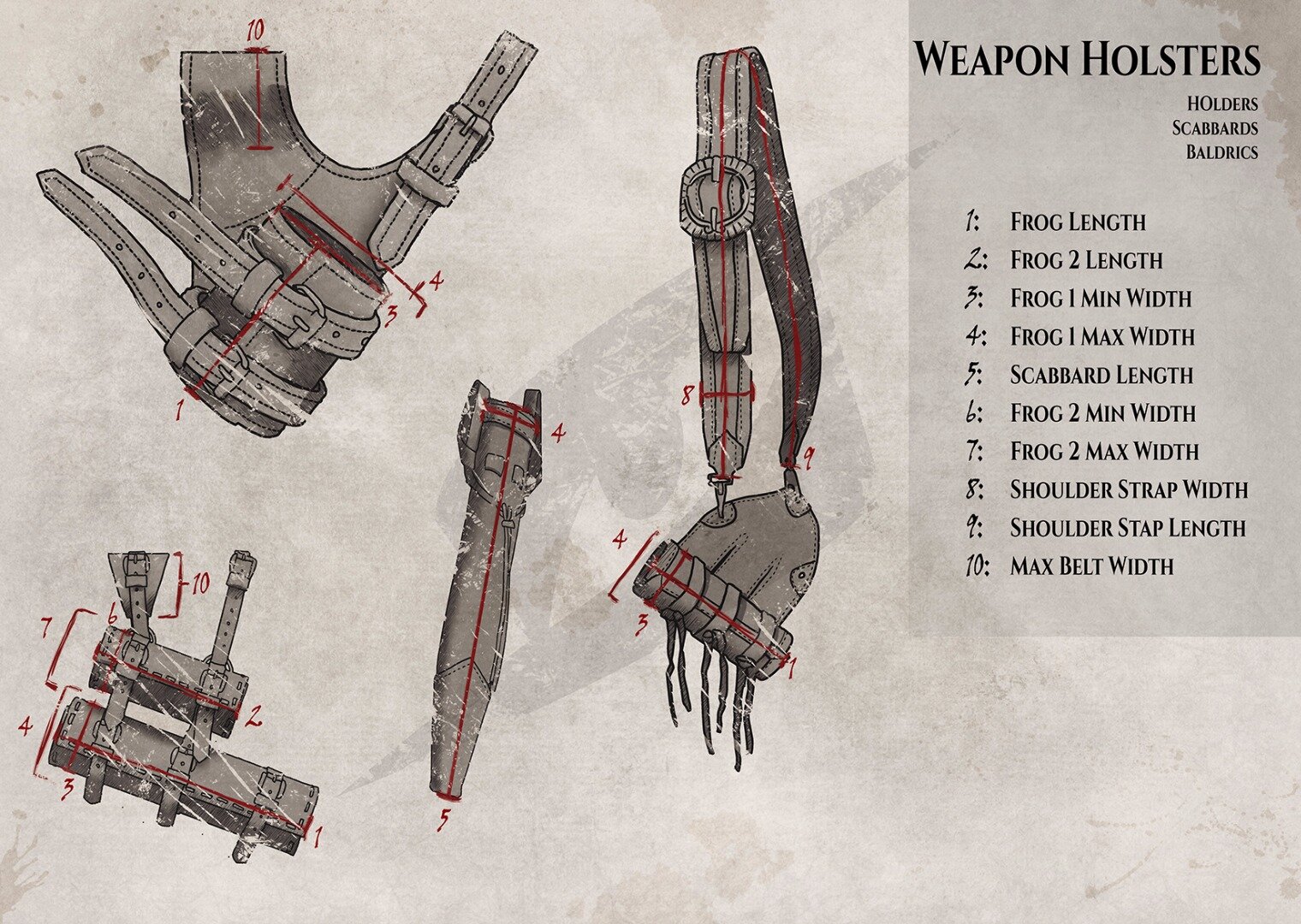 Brand:
Rawblade
Materials:
Leather
Position:
Belt
Product type:
Weapon Holder
Release date:
10/19/2022