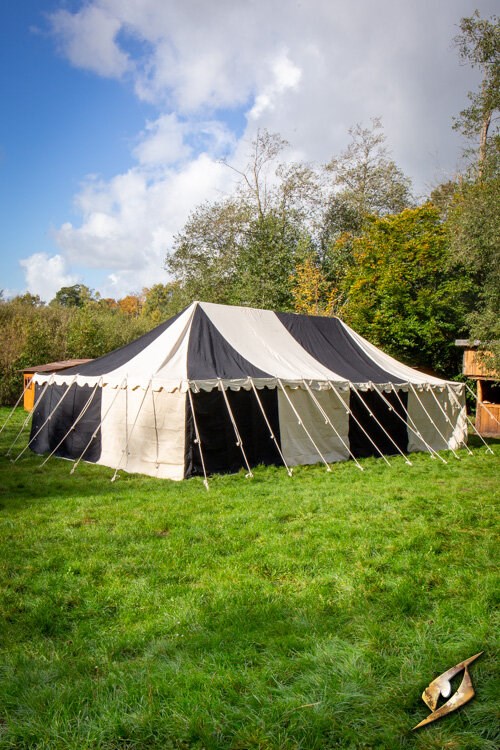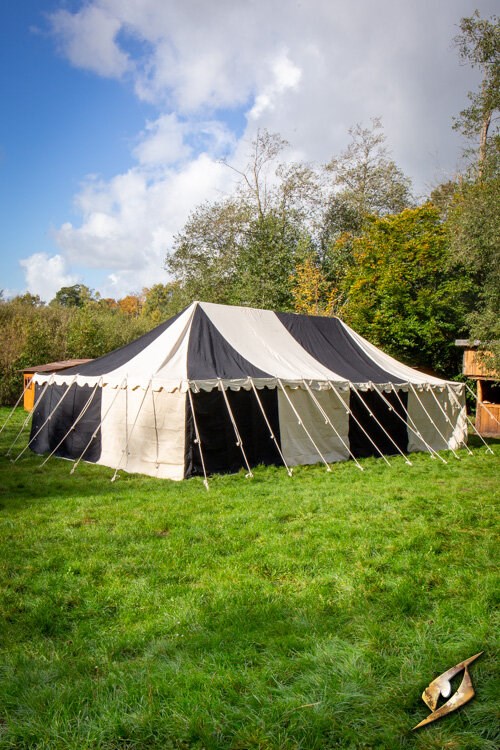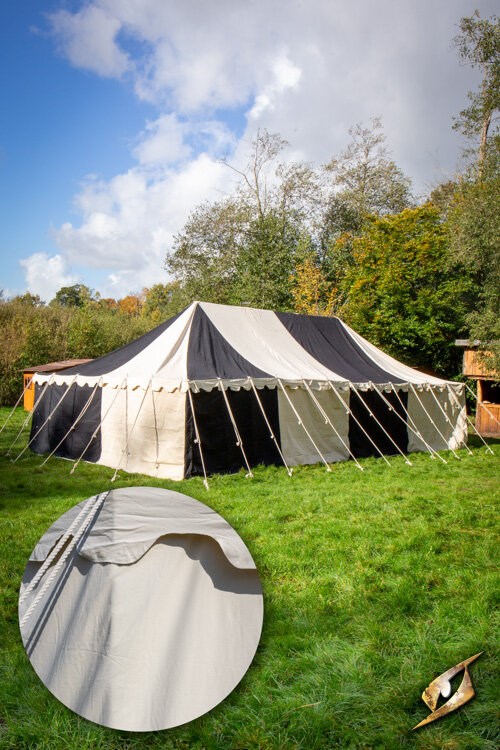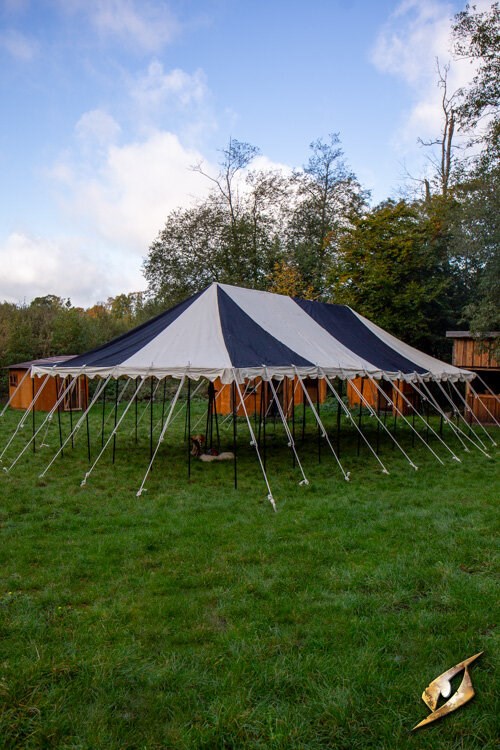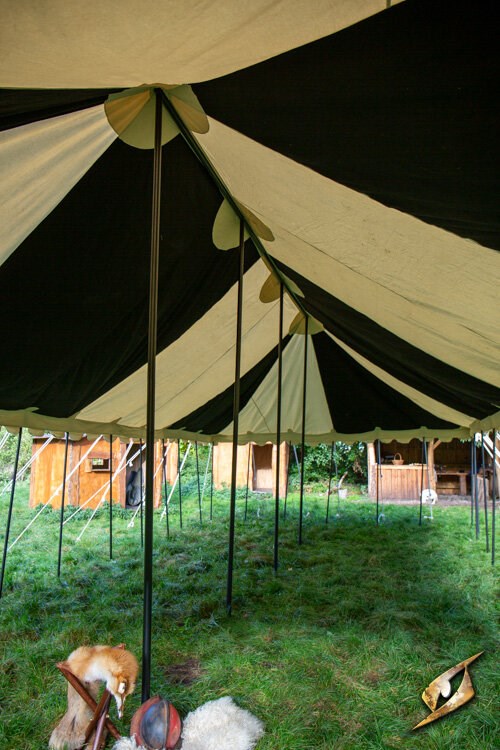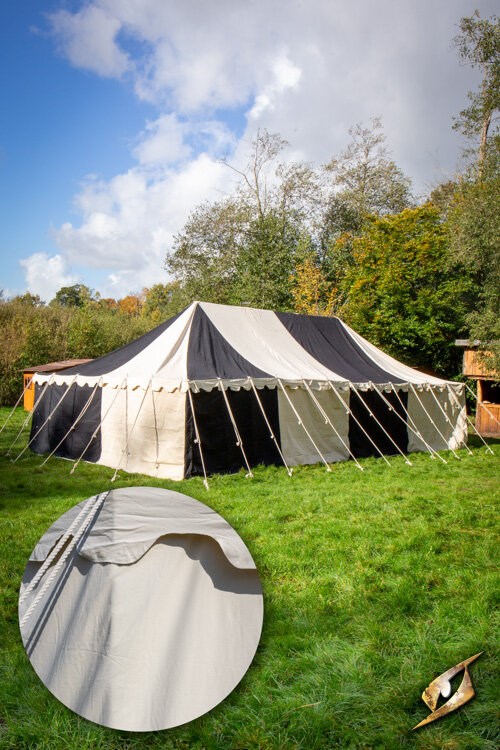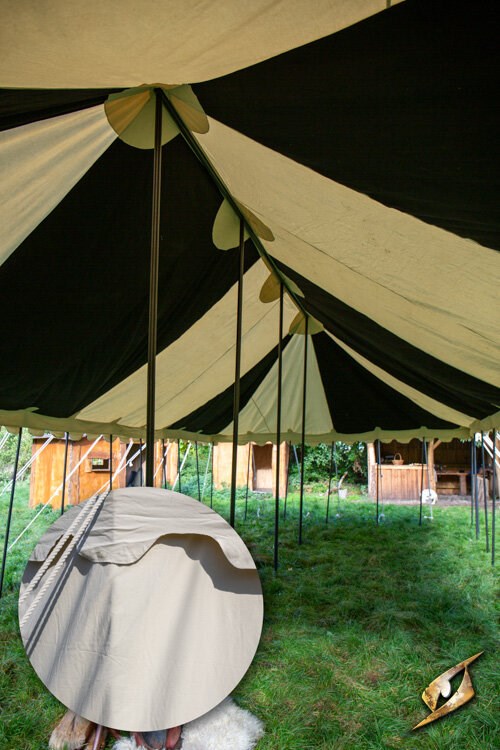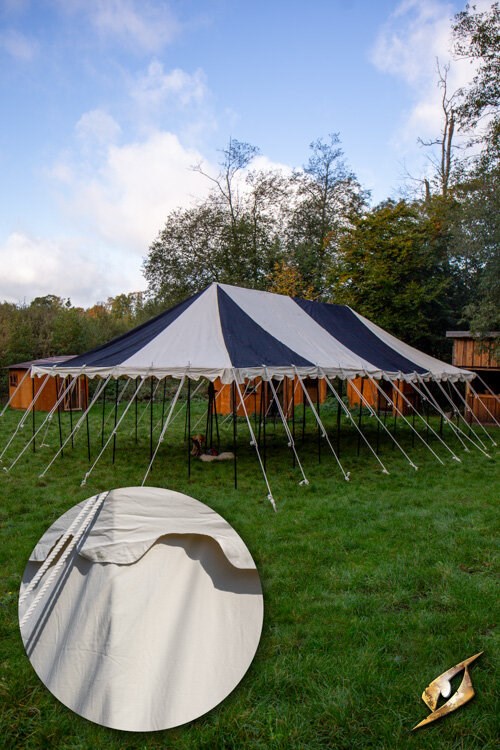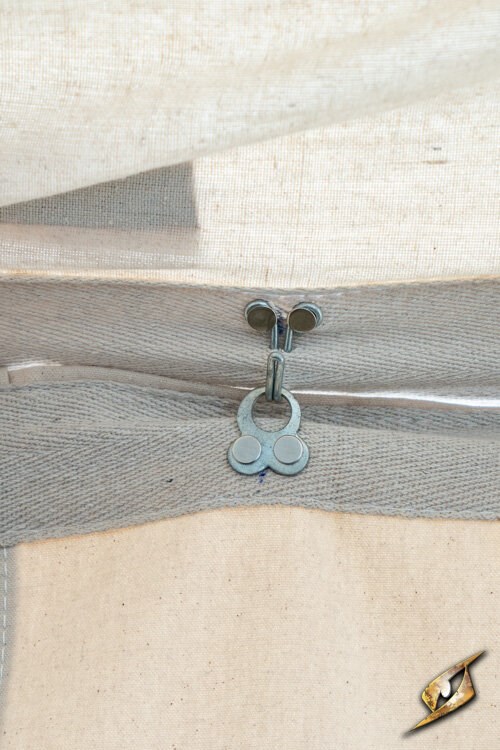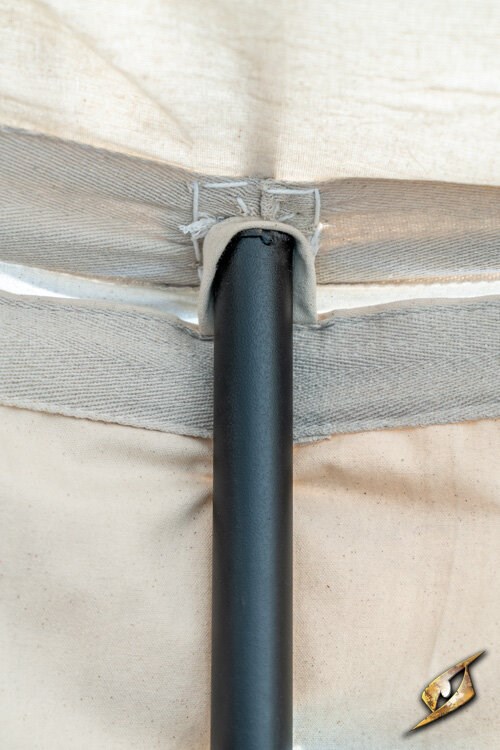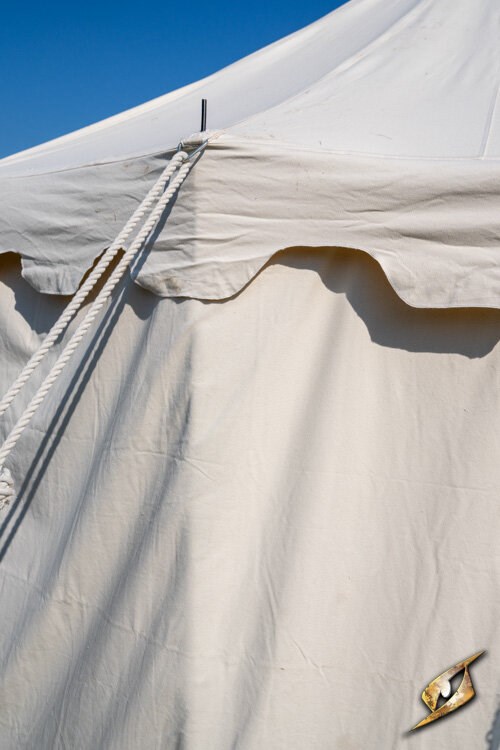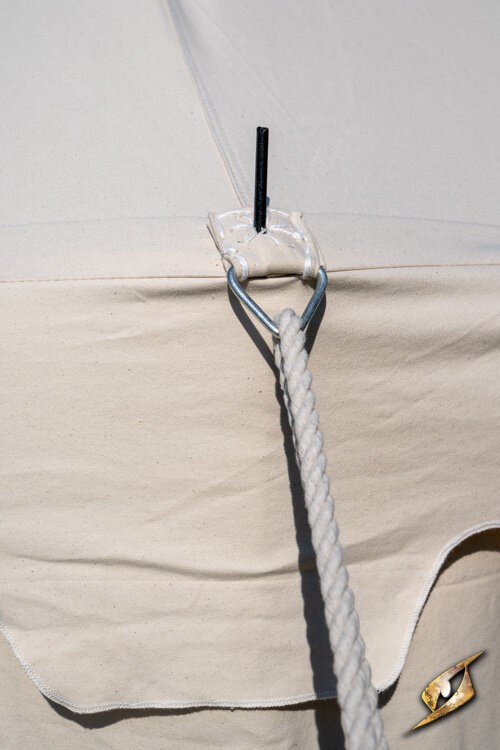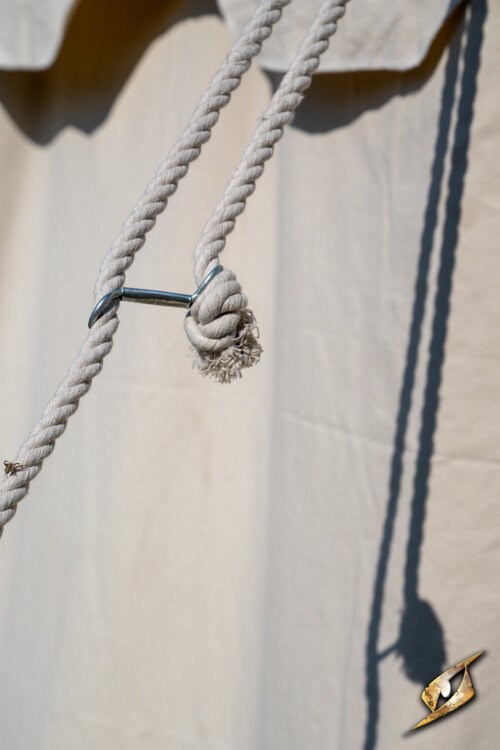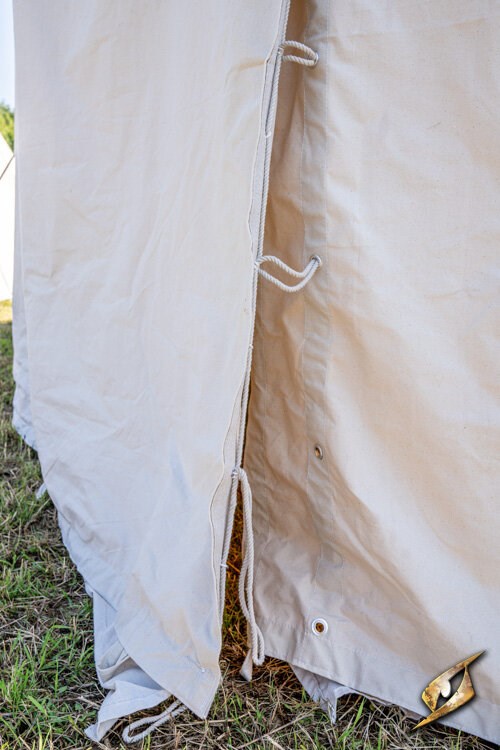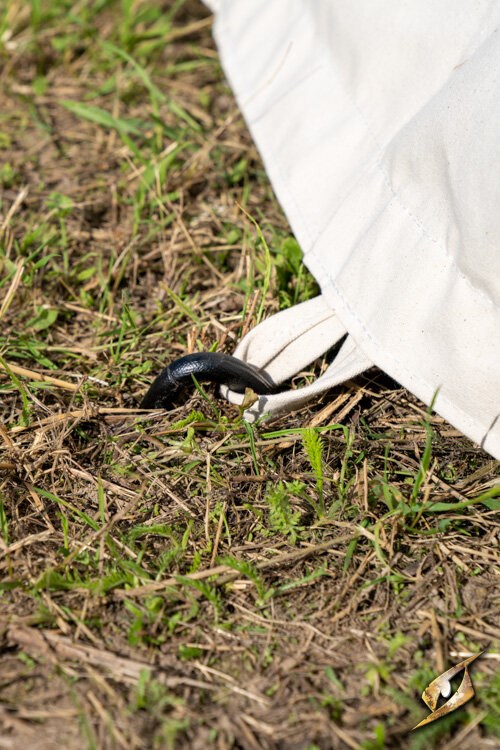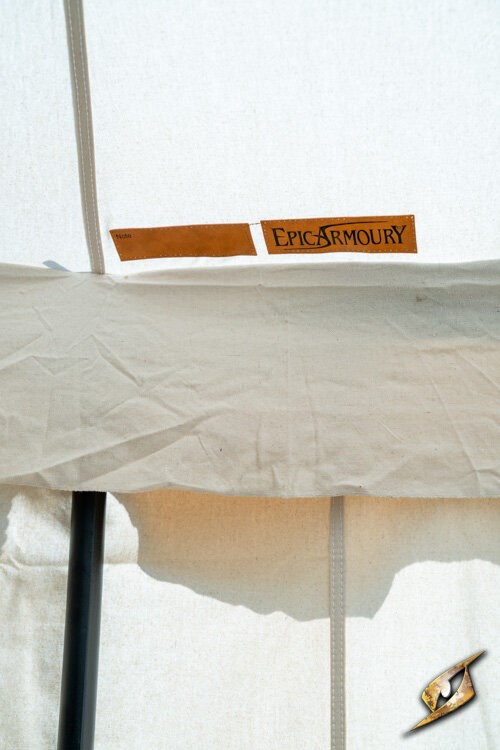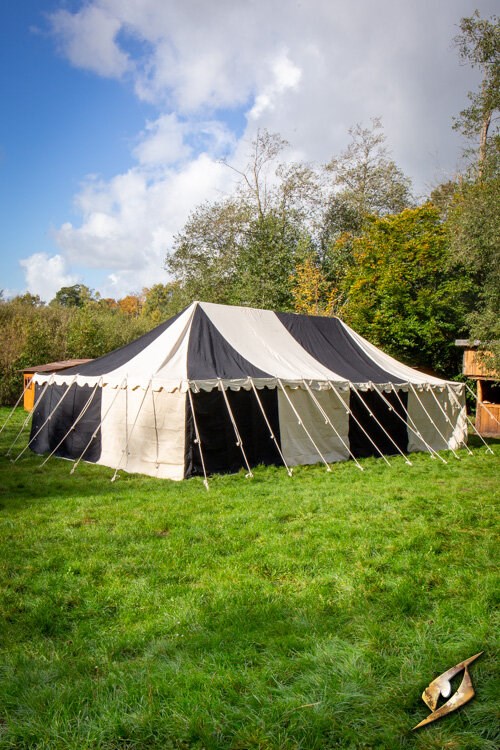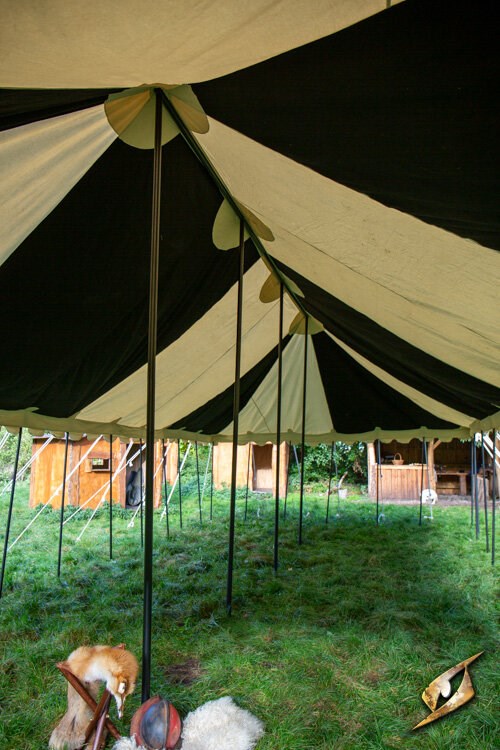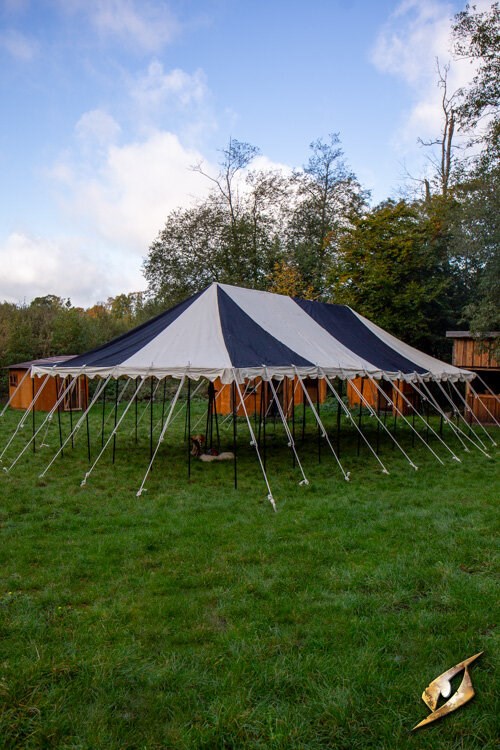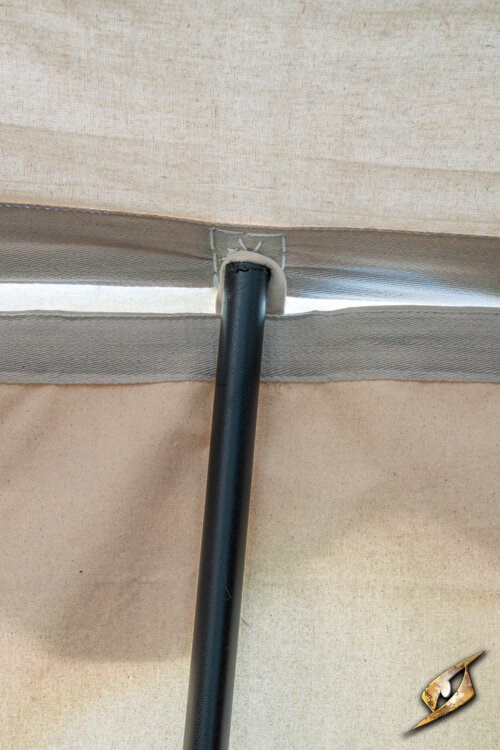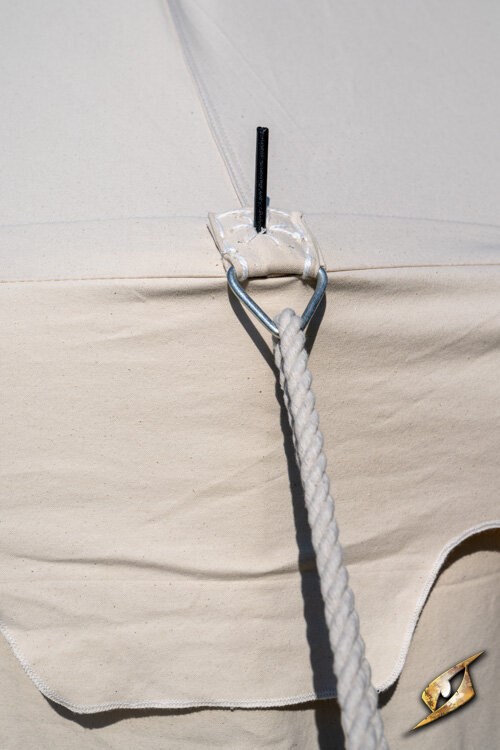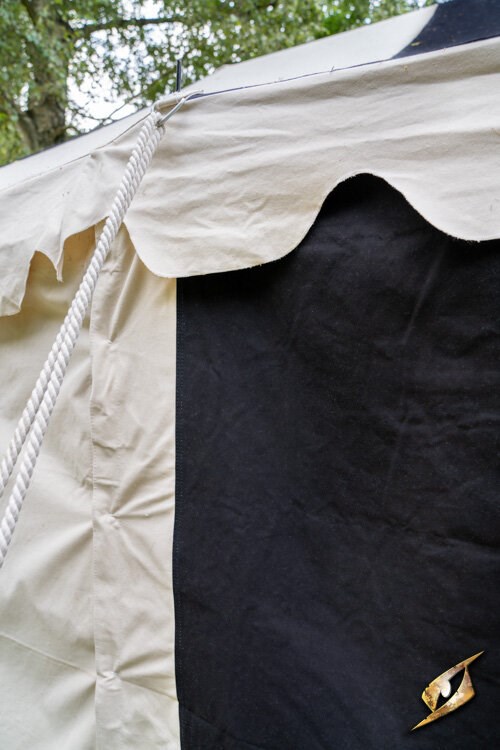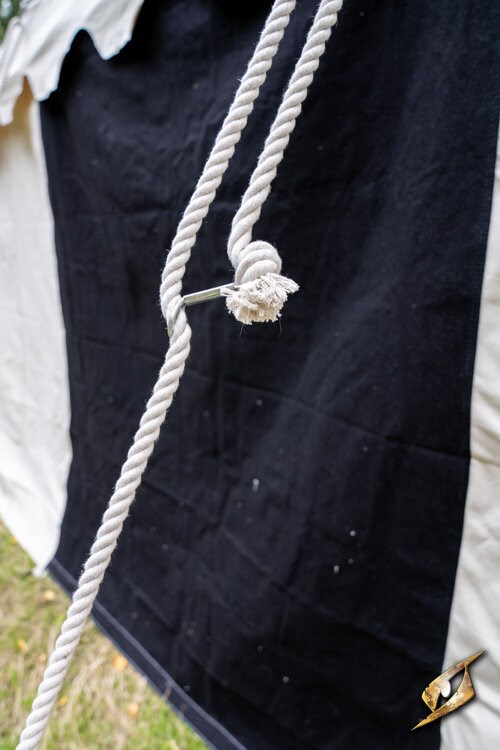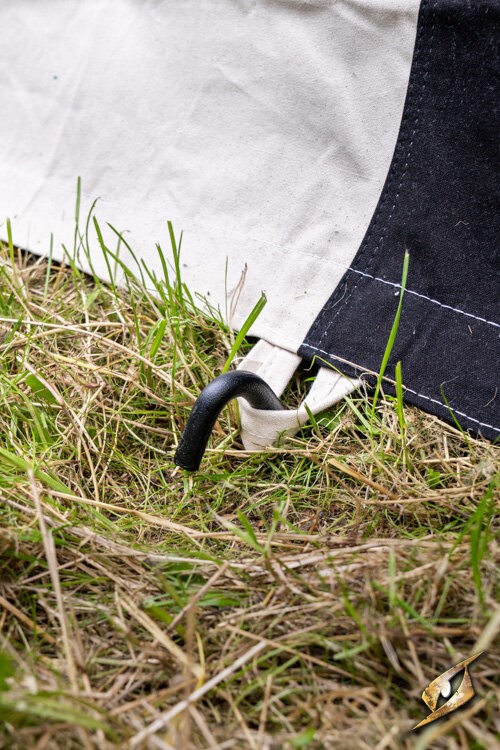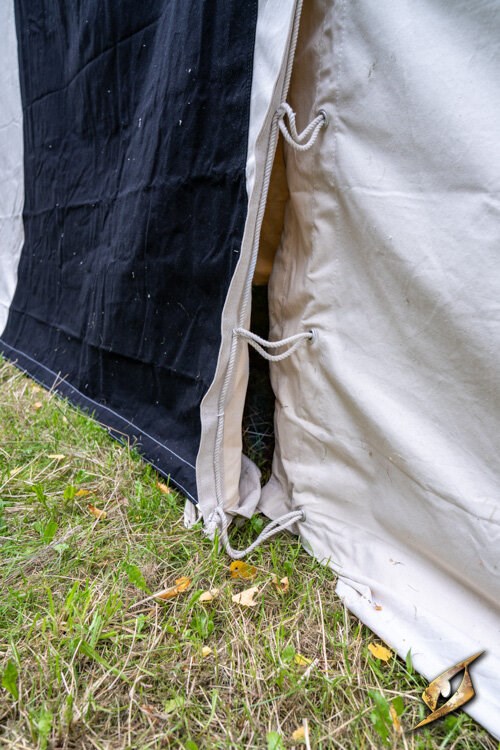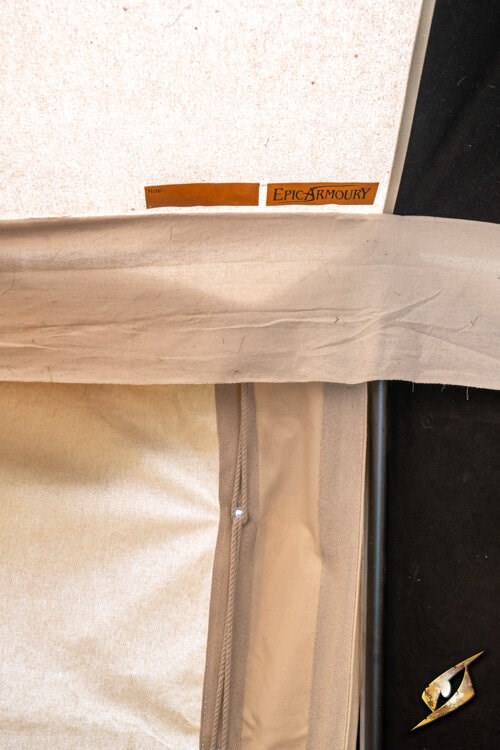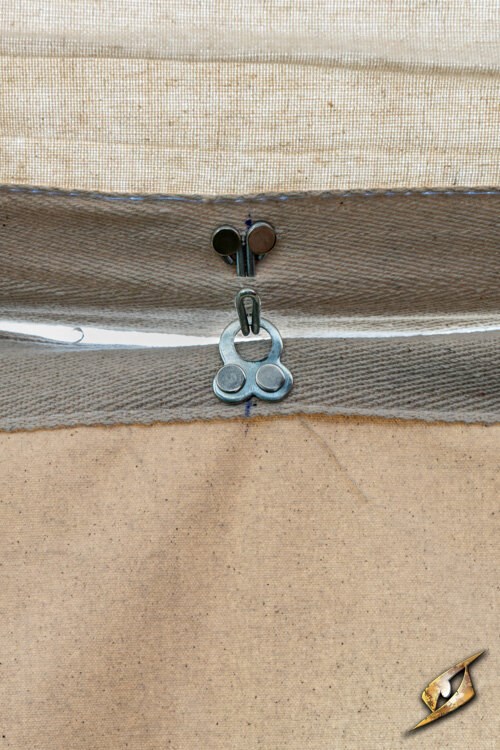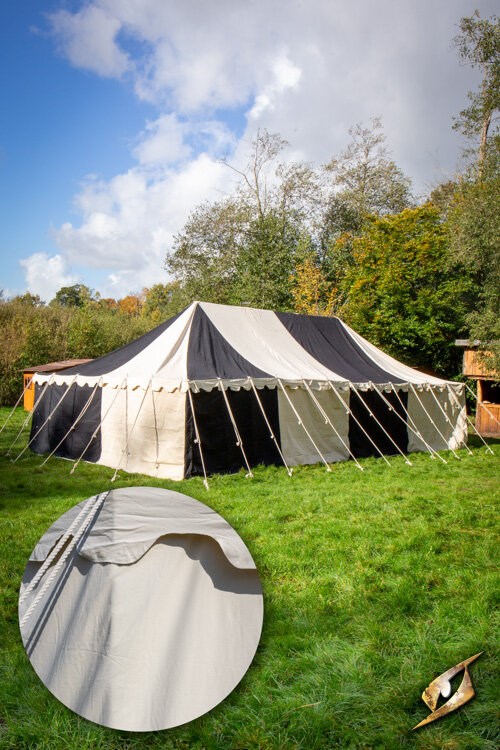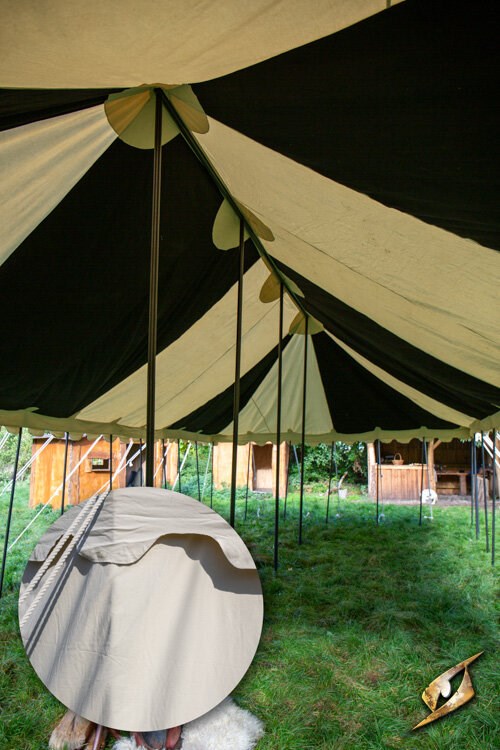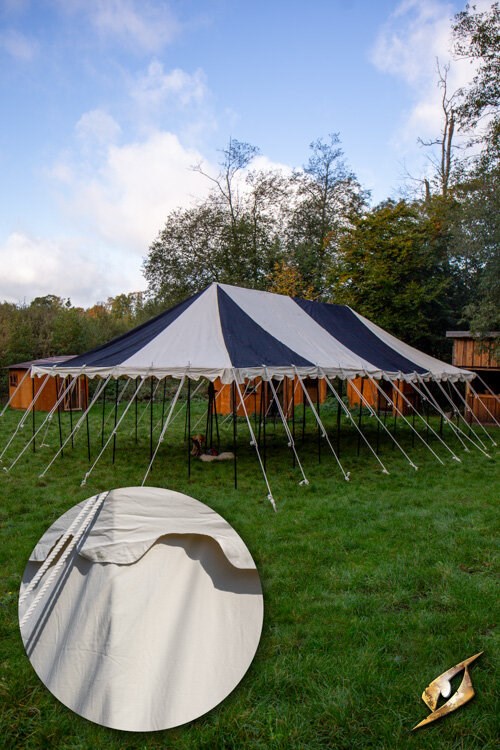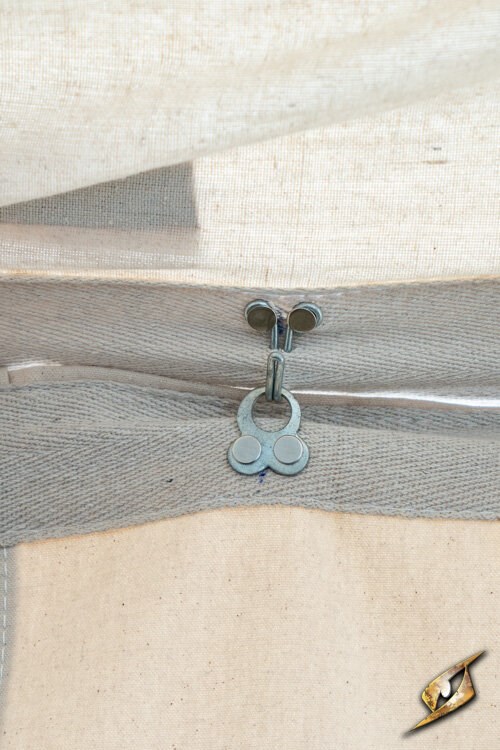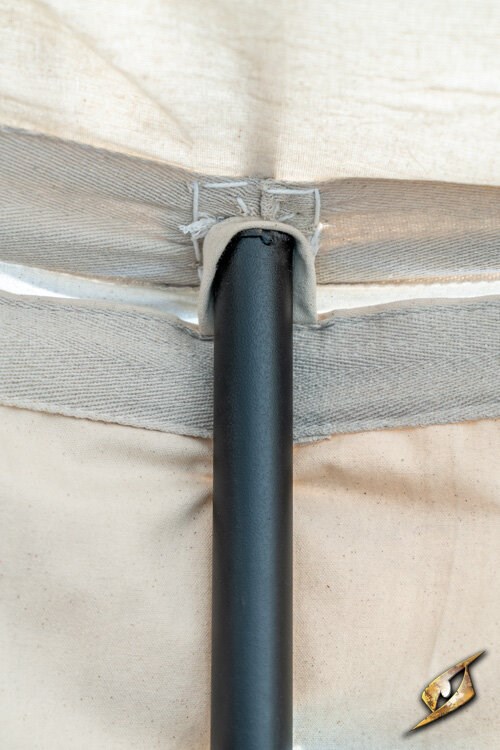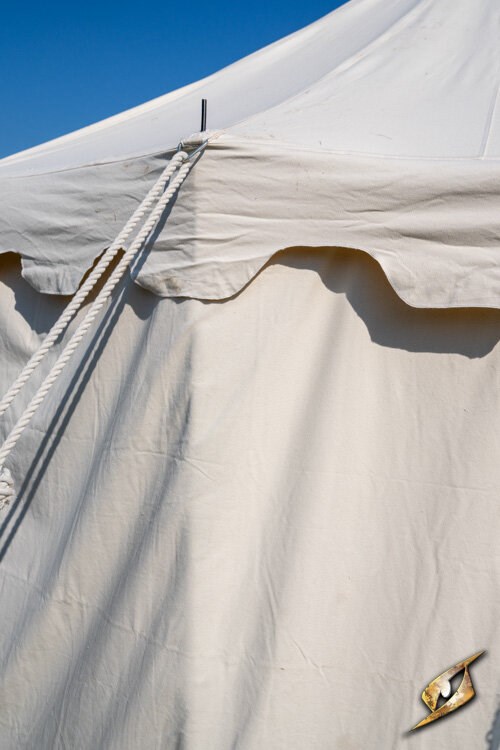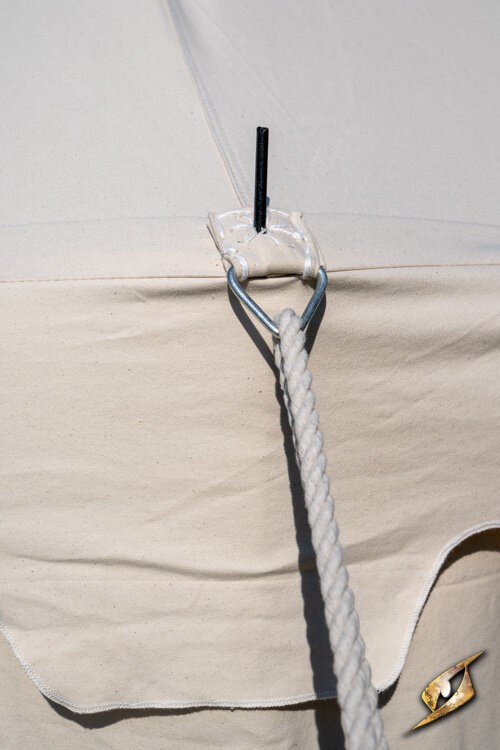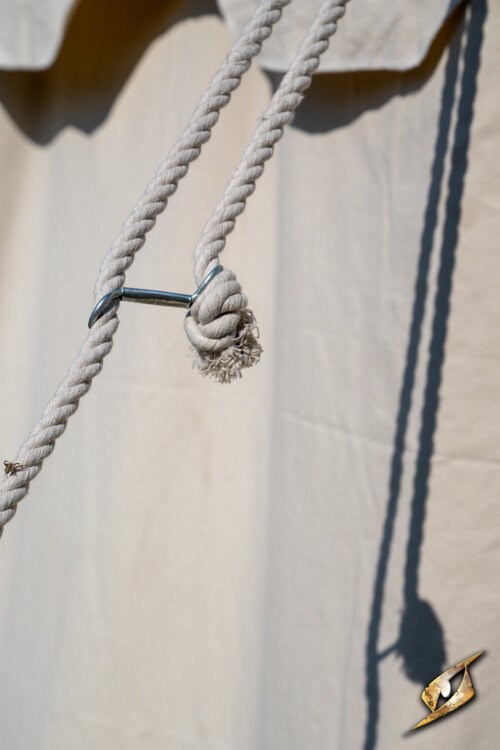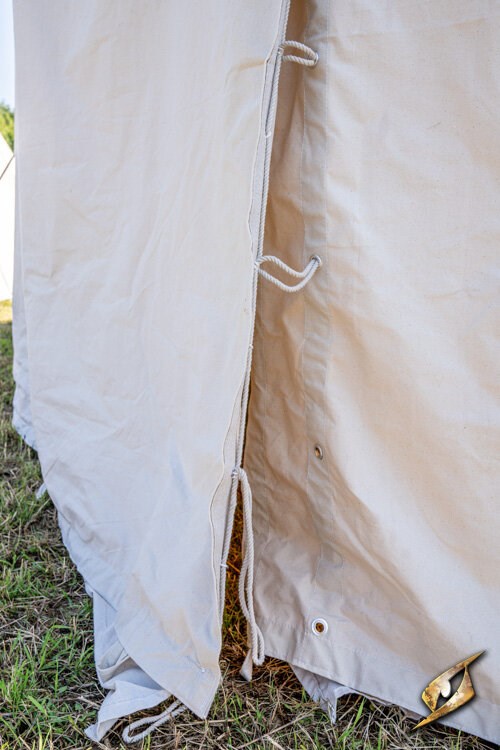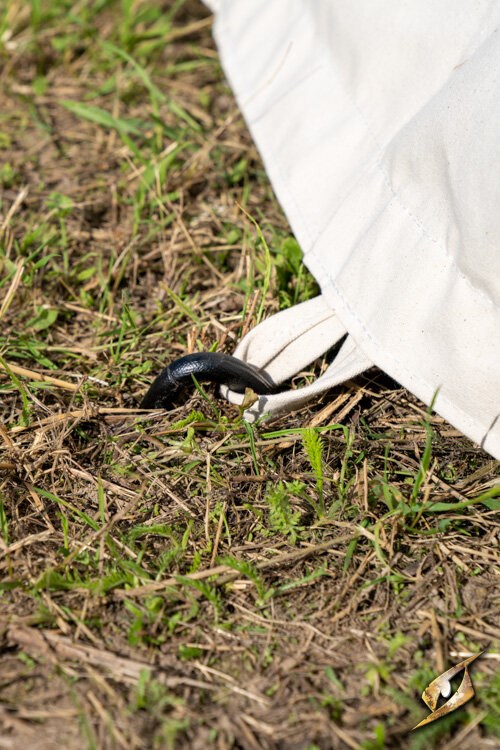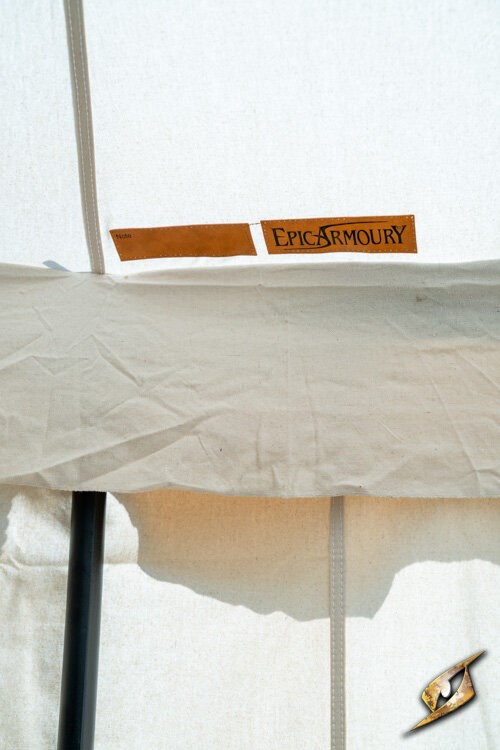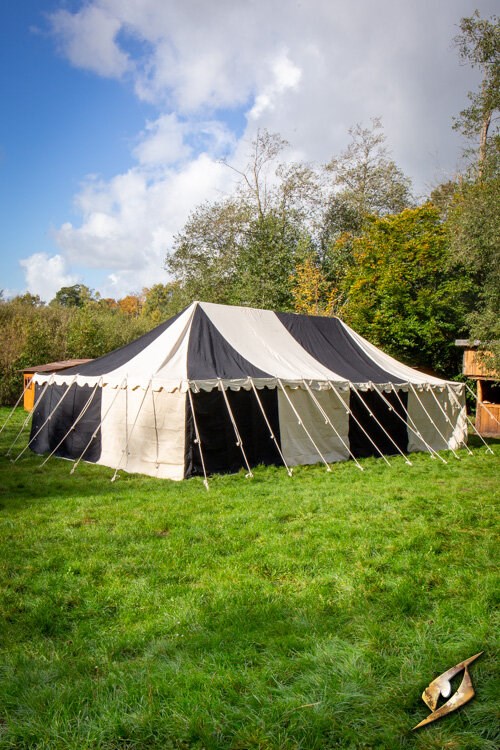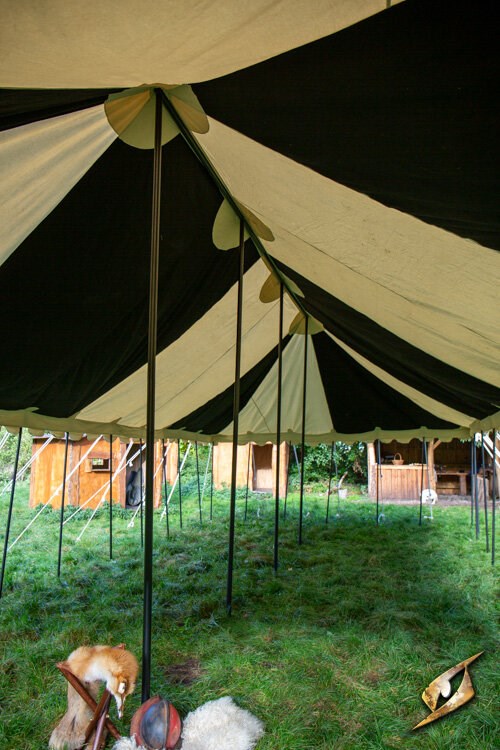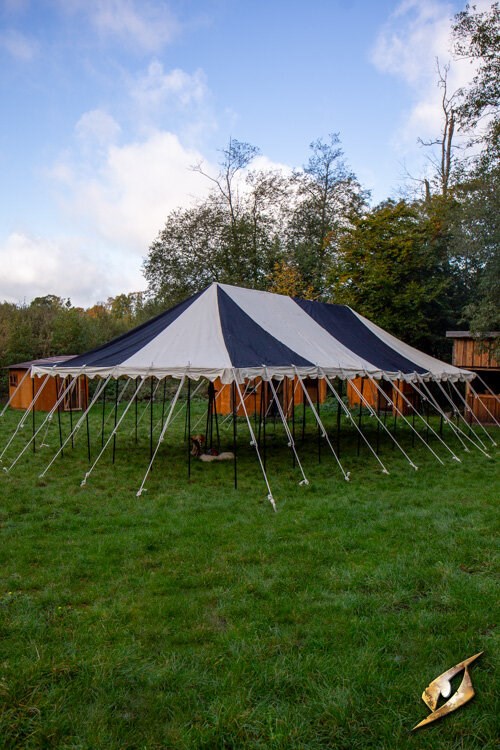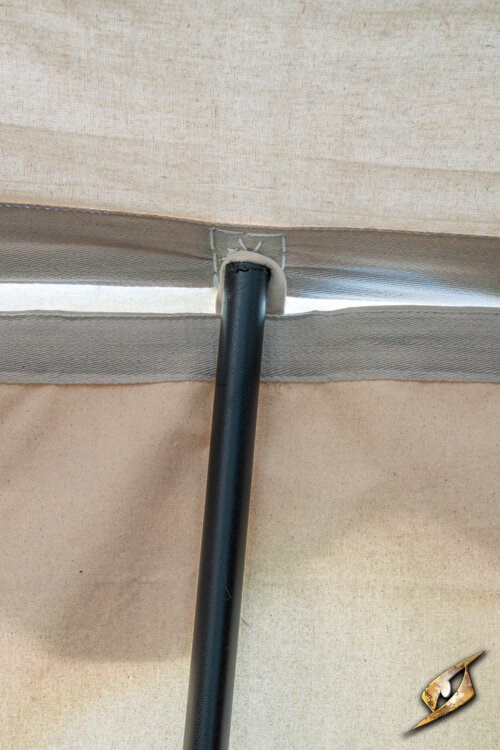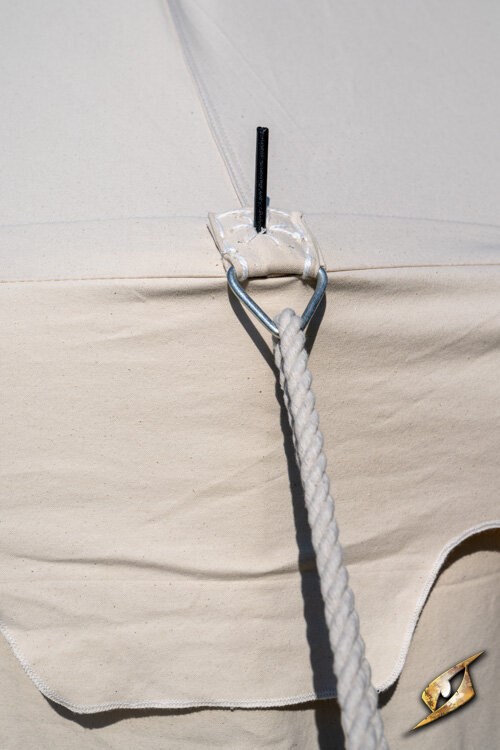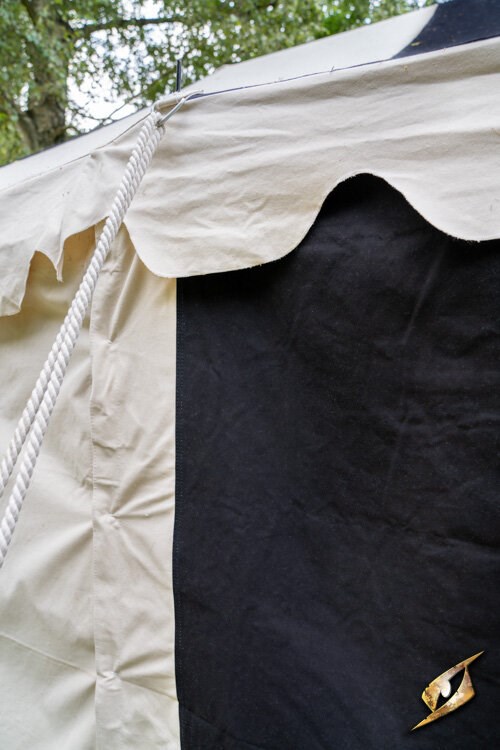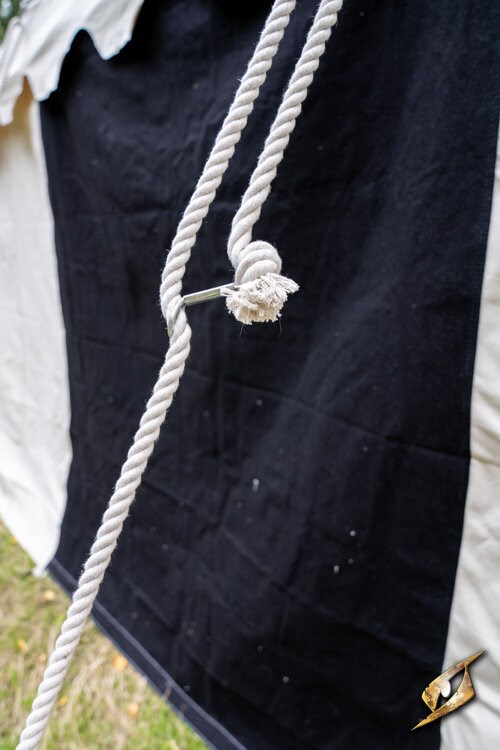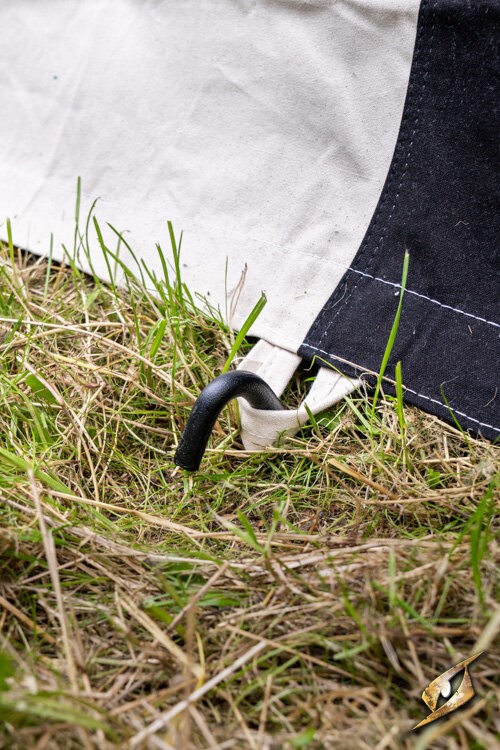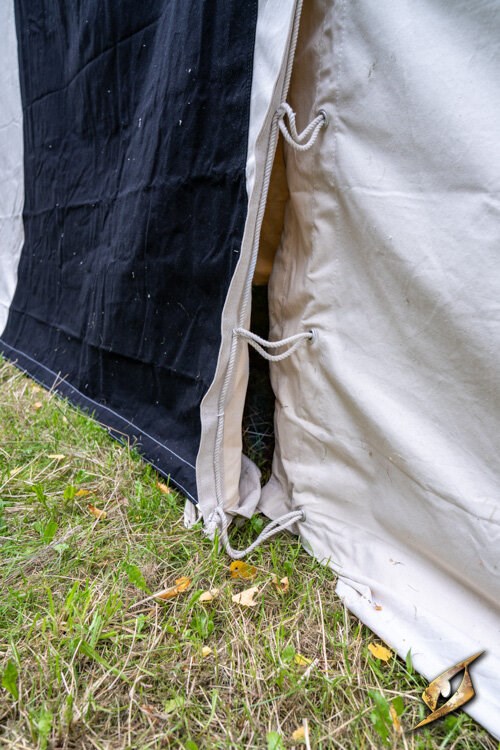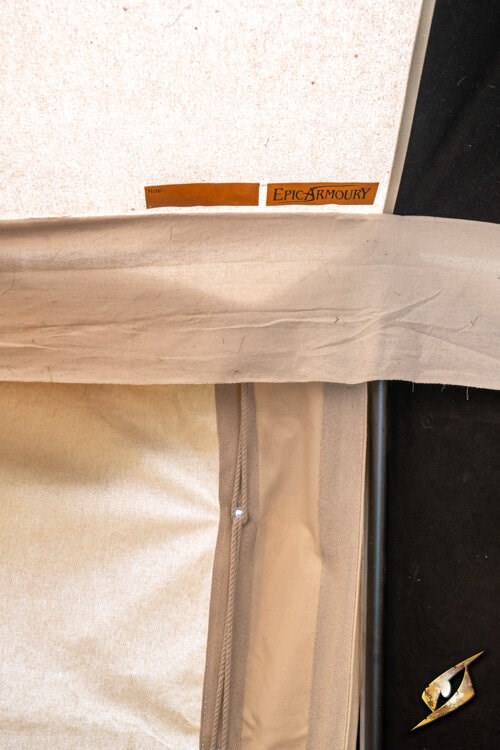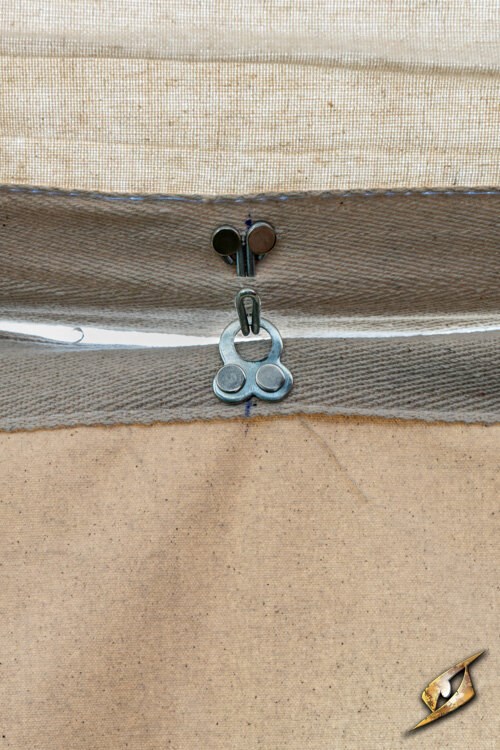 Description

Fitting

Technical Details
A RAVISHING RESIDENCE!
The Epic Armoury Marquee Tent is based on designs that have been known since the mediaeval crusades. Whether you are a wealthy knight or part of an entire mercenary band, the Epic Armoury Marquee Tent offers a spacious and stylish abode with lined colours to signal your allegiance or natural colour for a versatile, non-aligned look. The roof is supported by four centre poles and 34 side poles, allowing for an open canopy setup without walls or a secluded setup with walls. As an upgrade from the typical design with tedious rope hoops, the wall pieces of the Epic Armoury Marquee Tent attach easily to the roof piece with fastening hooks. We have crafted the poles from powder-coated iron while the fabric consists of 100% heavy-duty (425g/m²) cotton, weatherproofed with paraffin wax for extra durability. With correct maintenance, the Epic Armoury Marquee Tent will keep you and your party sheltered throughout many adventurous seasons!
WHAT DOES MARQUEE MEAN?
The word marquee refers to a large tent of unusual elaborateness used for social or commercial functions. It is derived from the French words marquis and marquise, a noble hereditary title ranking between earl and duke. Thus, a marquee tent refers to a place suitable for a marquis or marquise. With our modern adjustments to this historical classic, you and your party can now enjoy the adventurous roads with sheer audacity. Canapés are sold separately!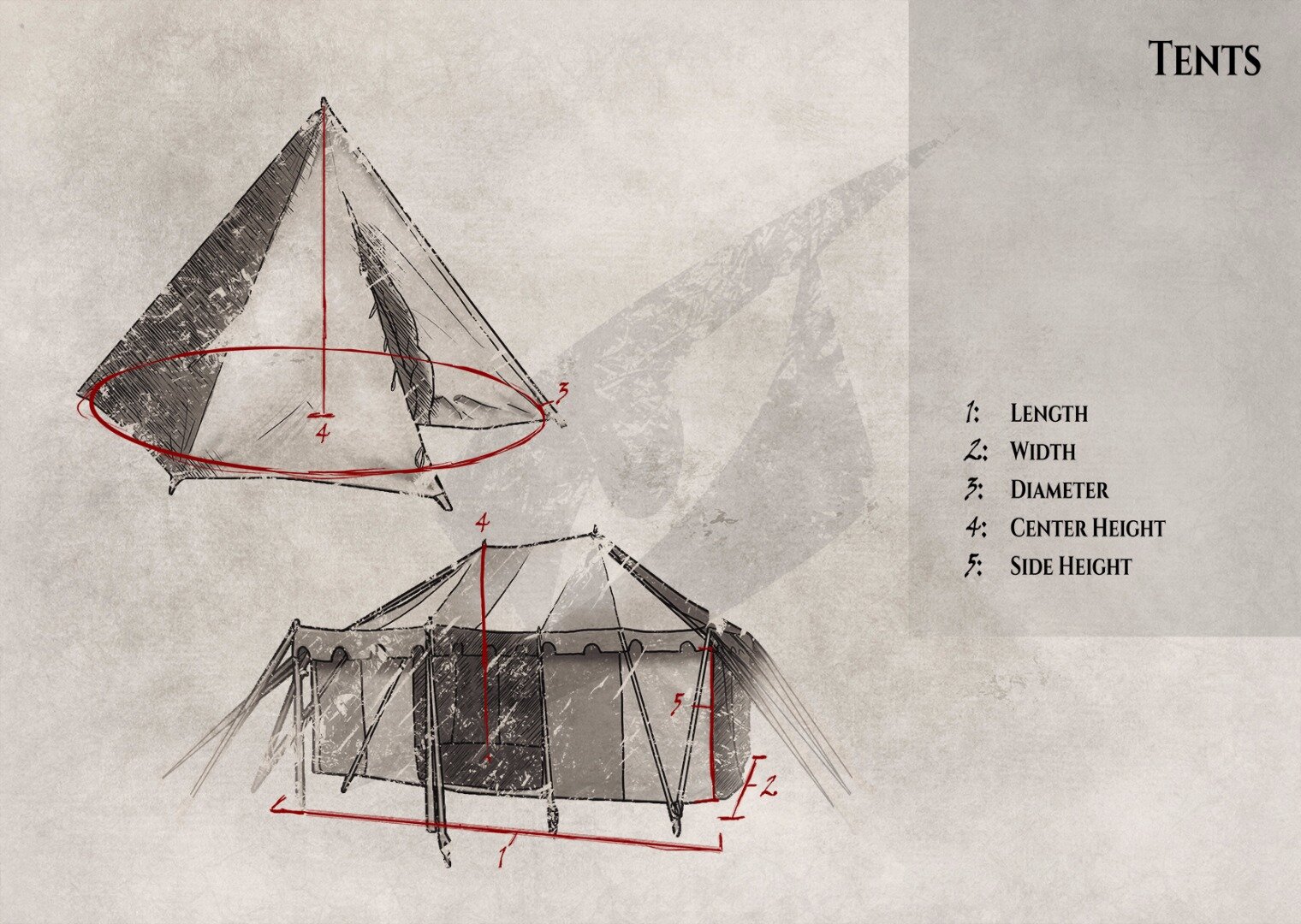 Brand:
Epic Armoury
Materials:
Tent Canvas
Product type:
Tent
Release date:
11/23/2022