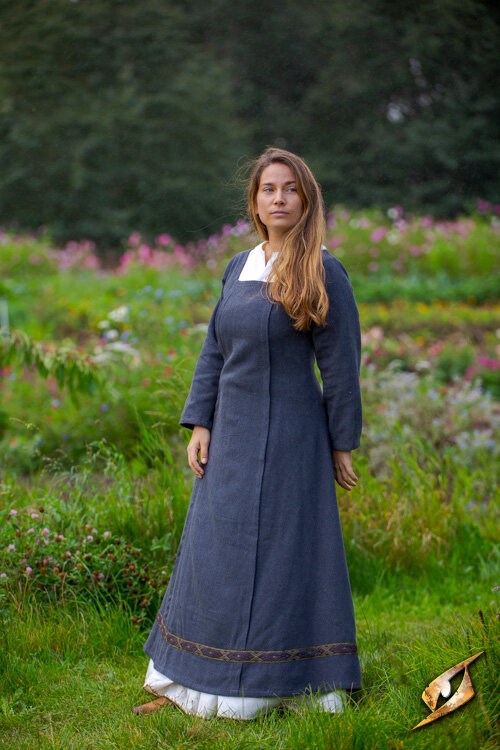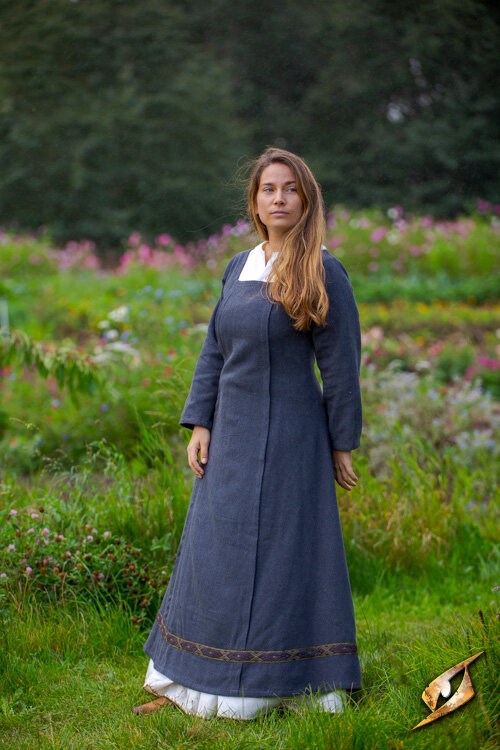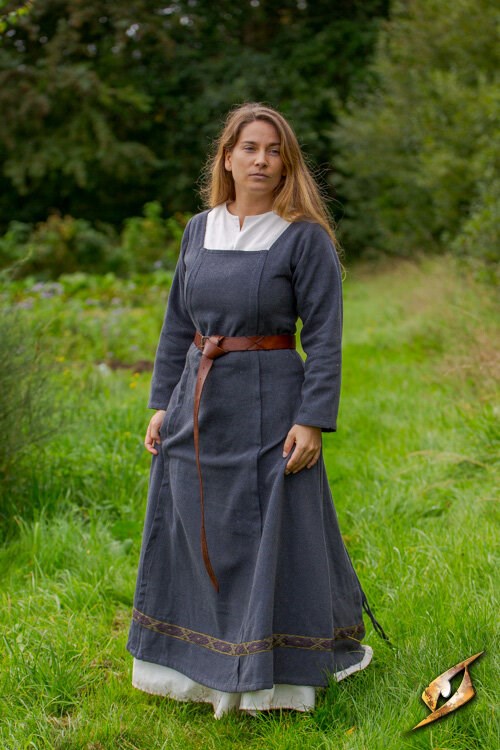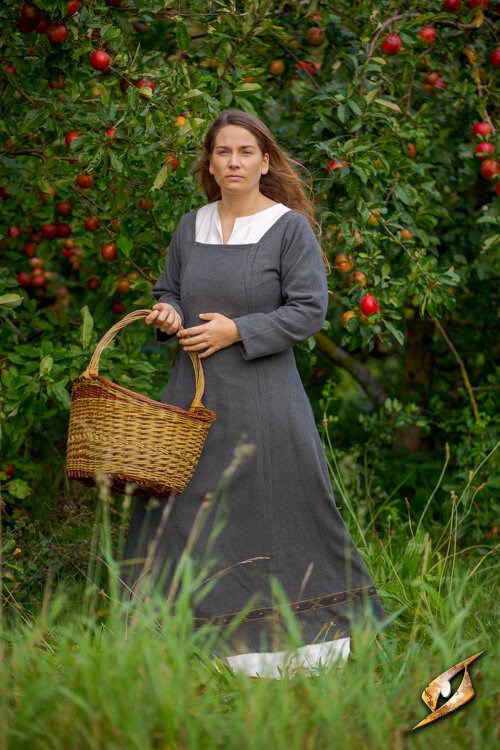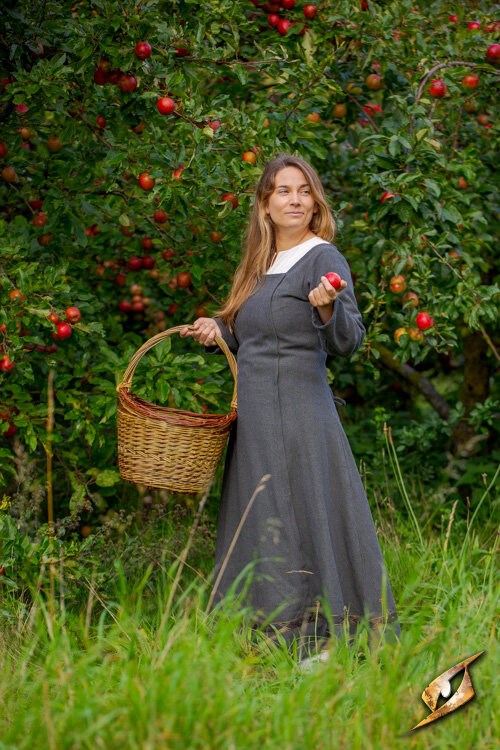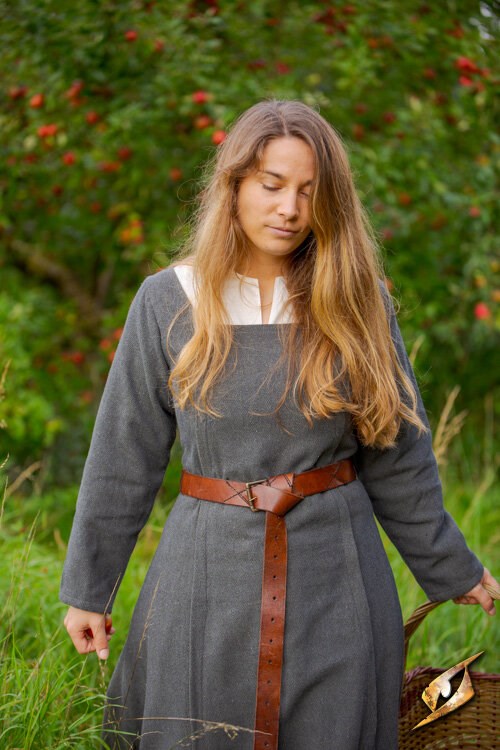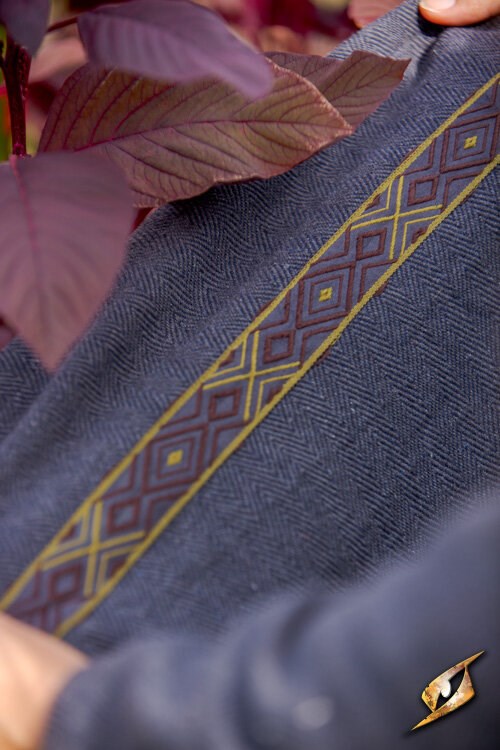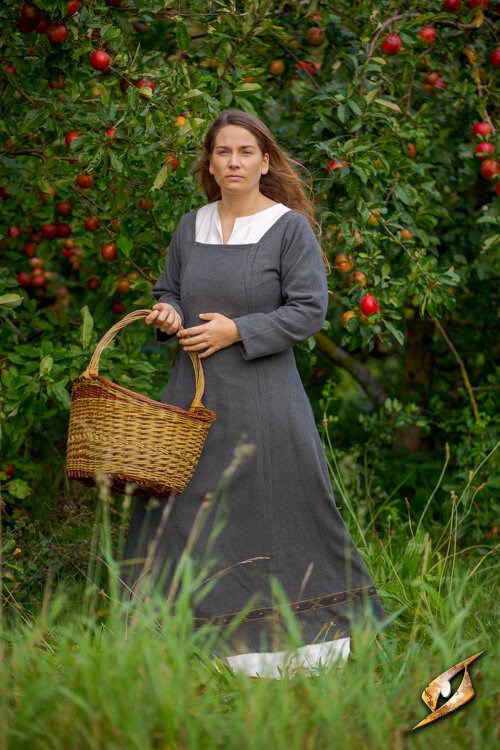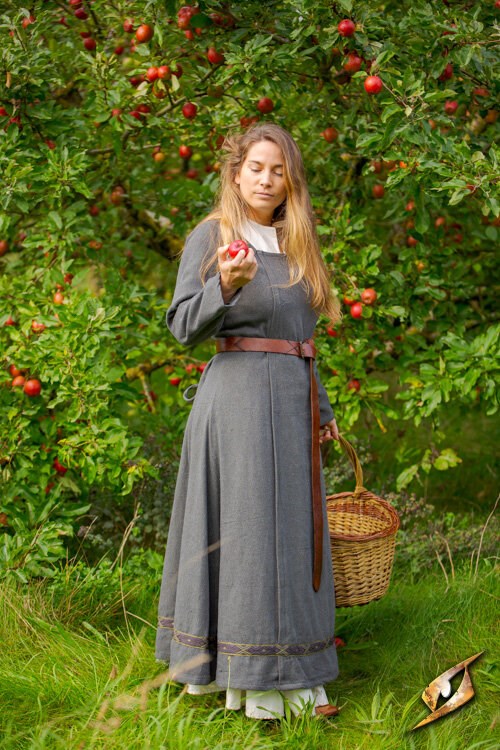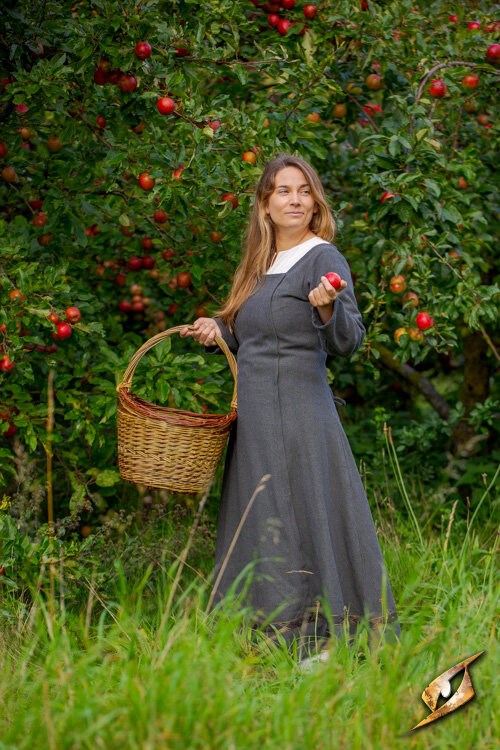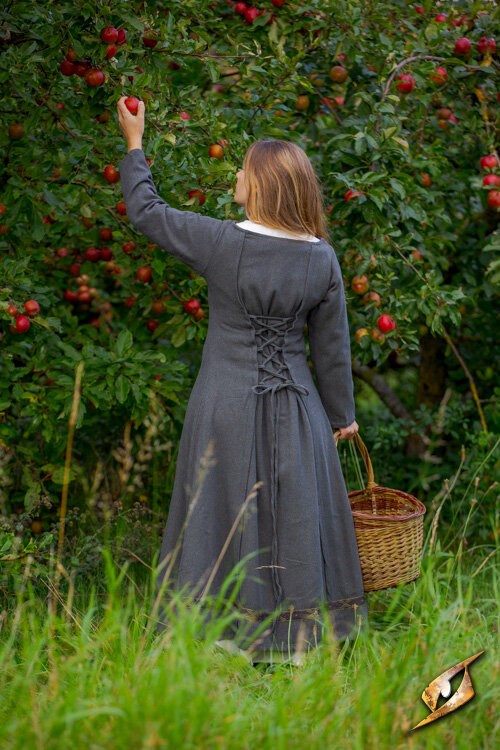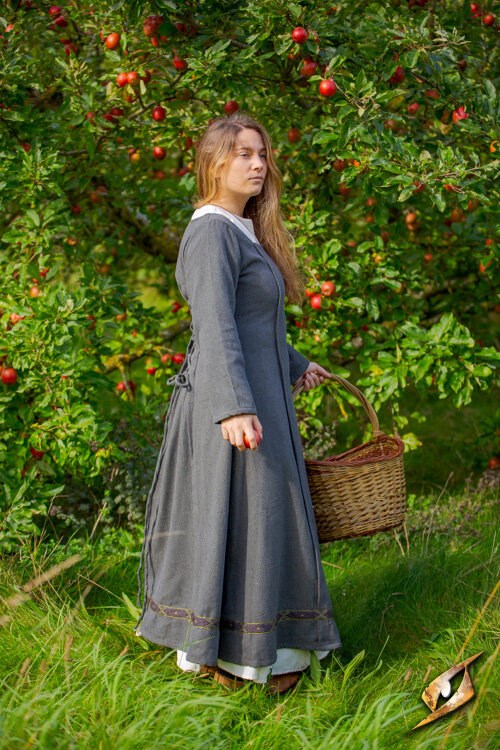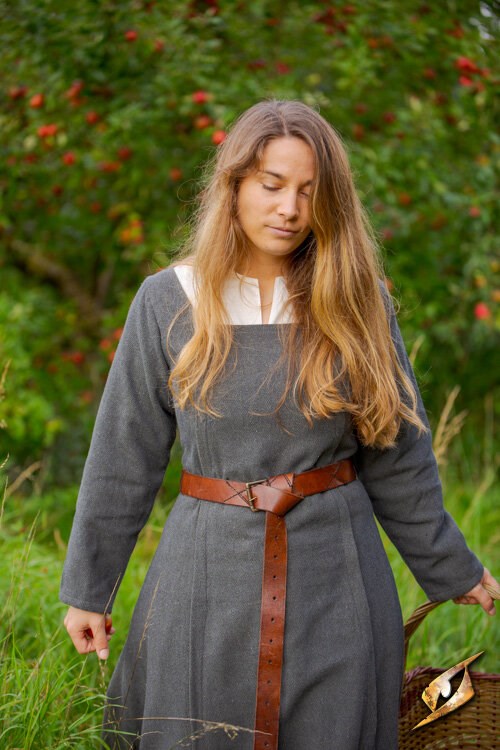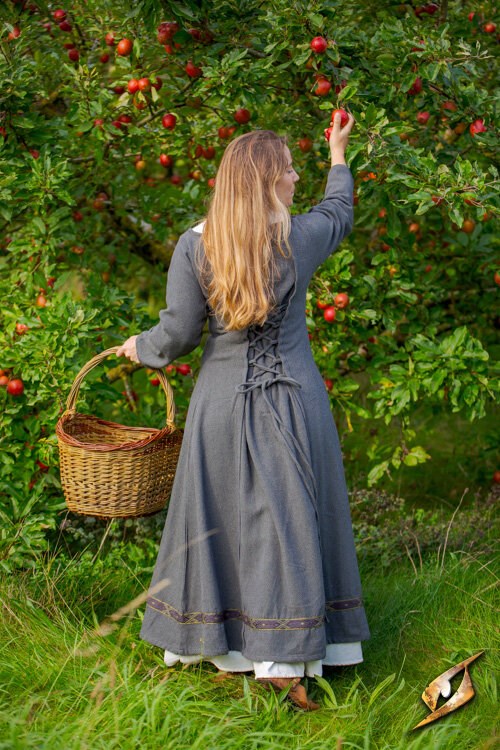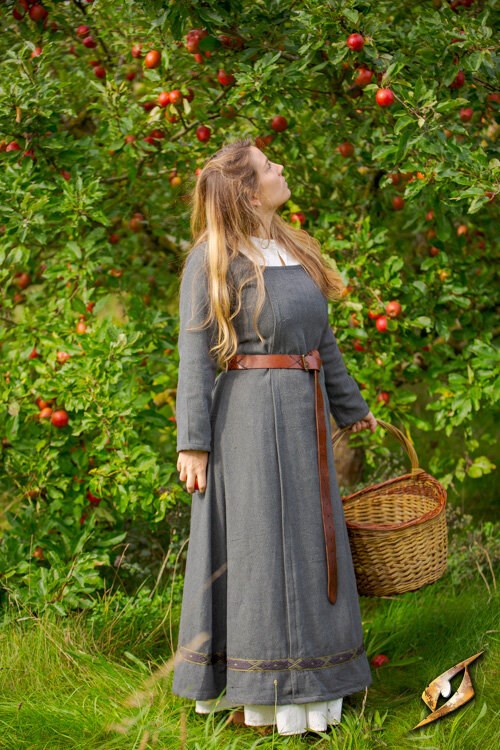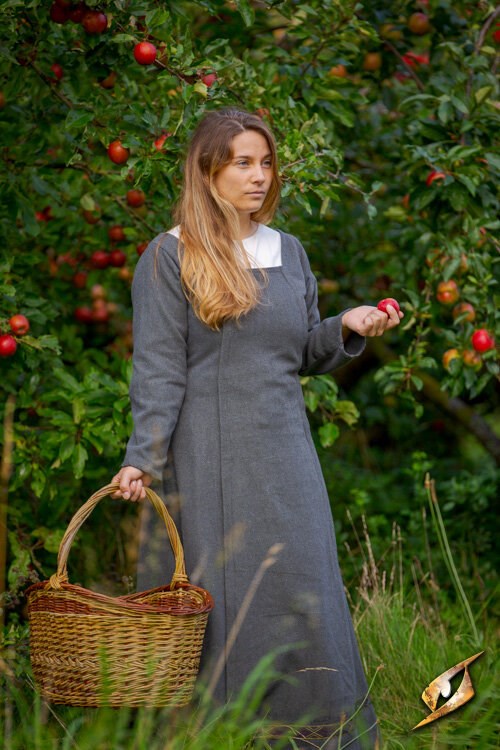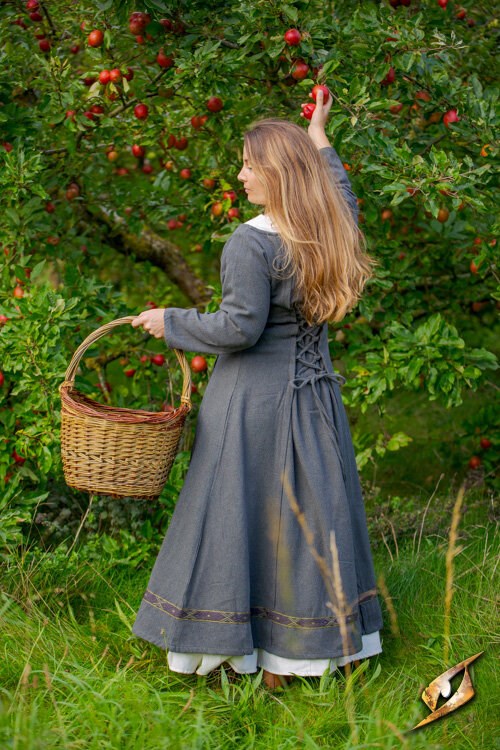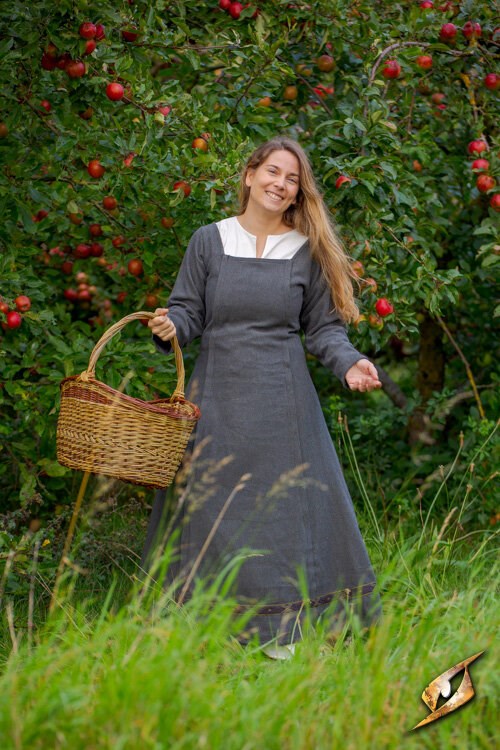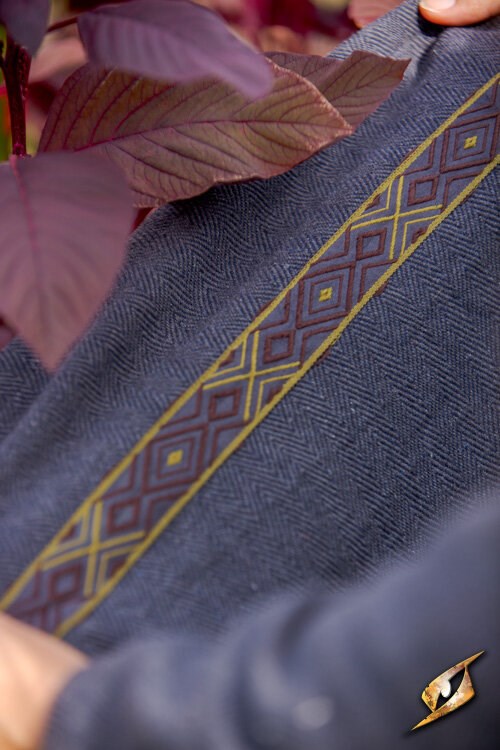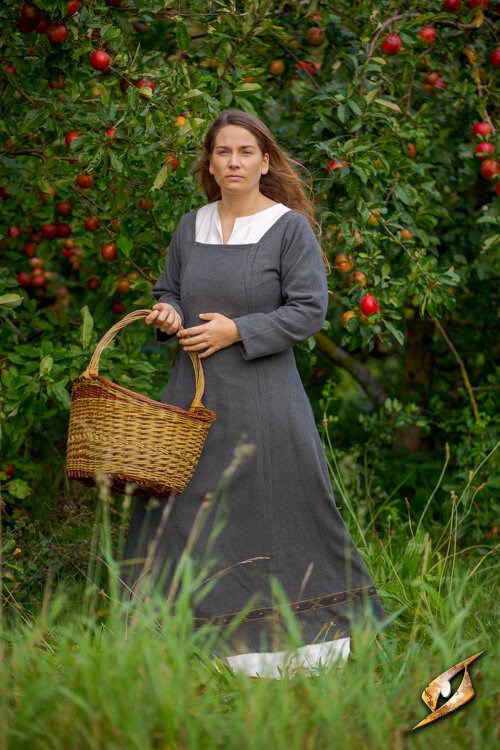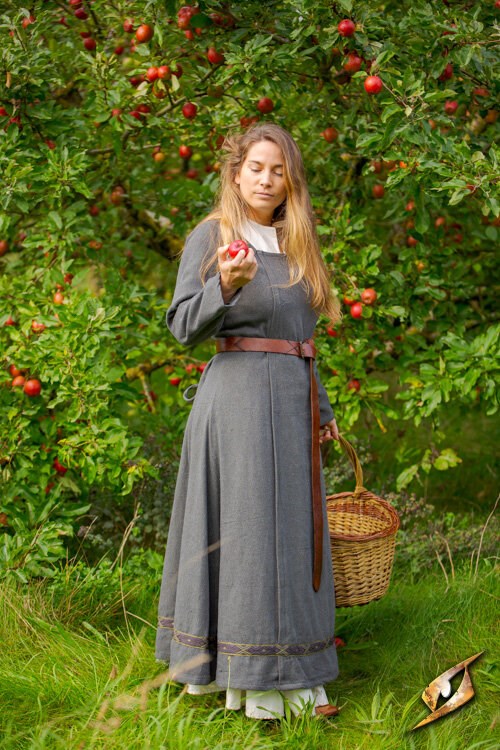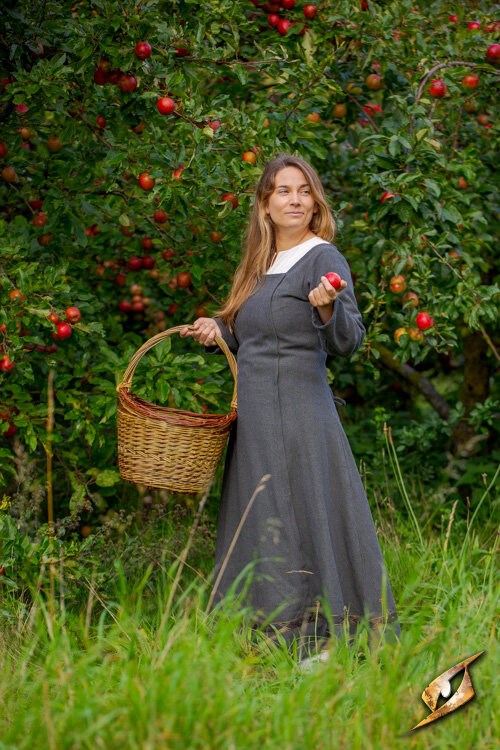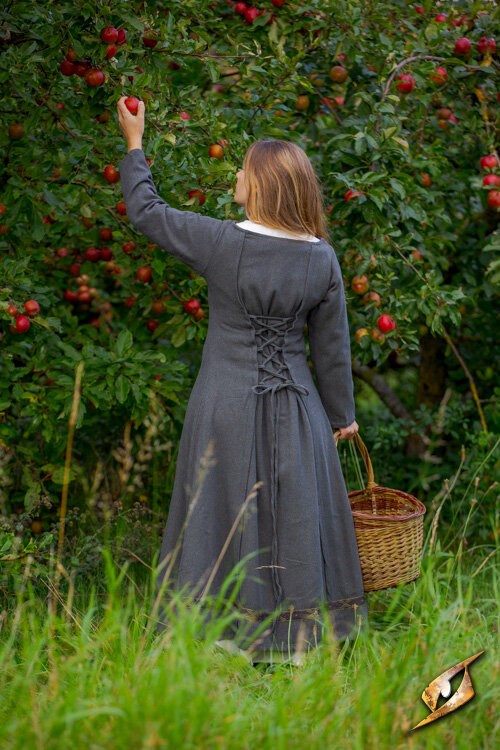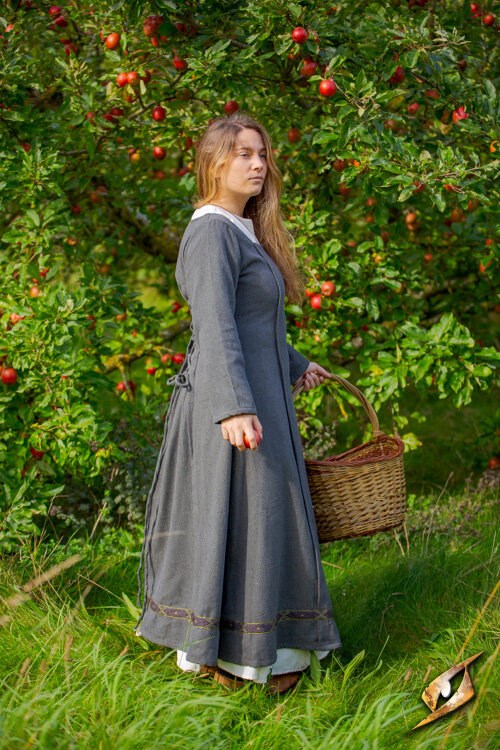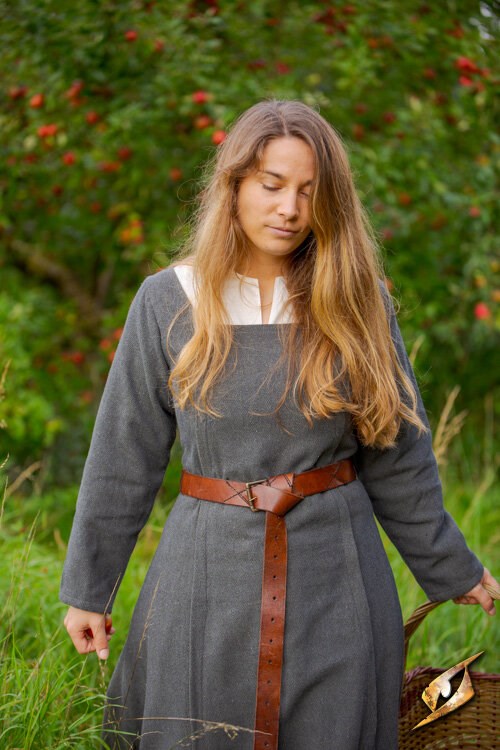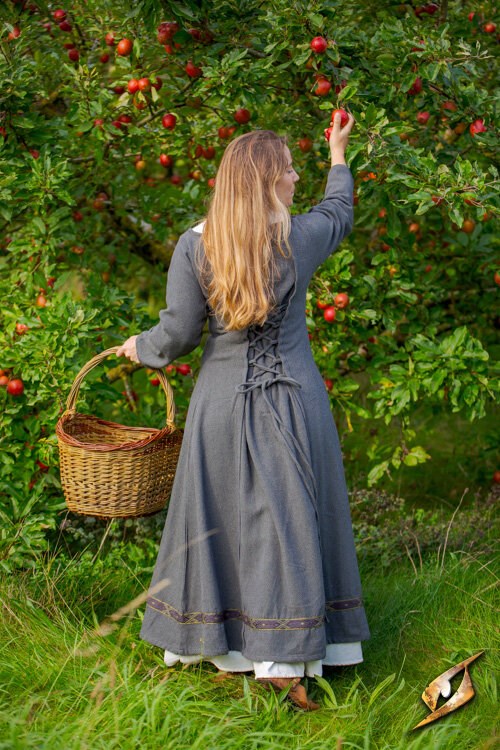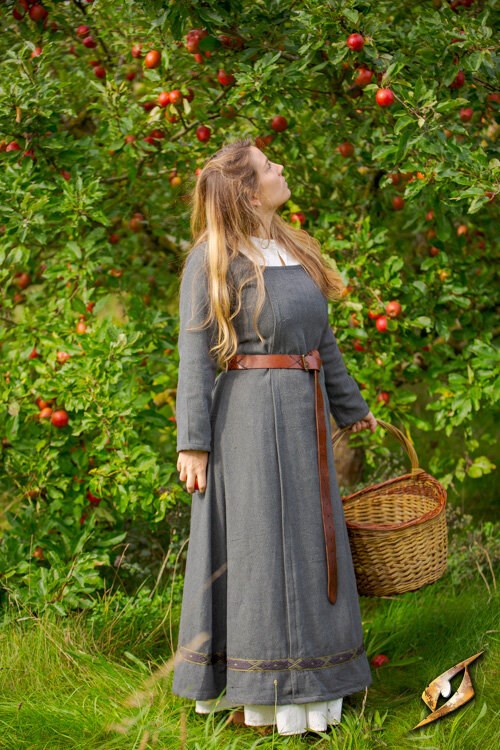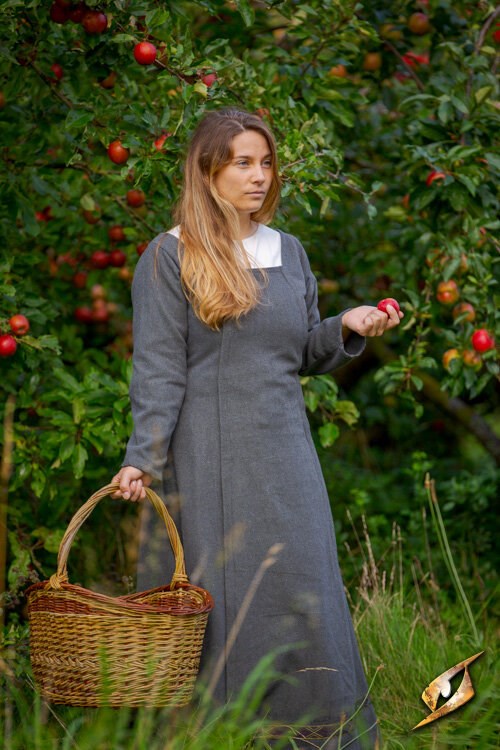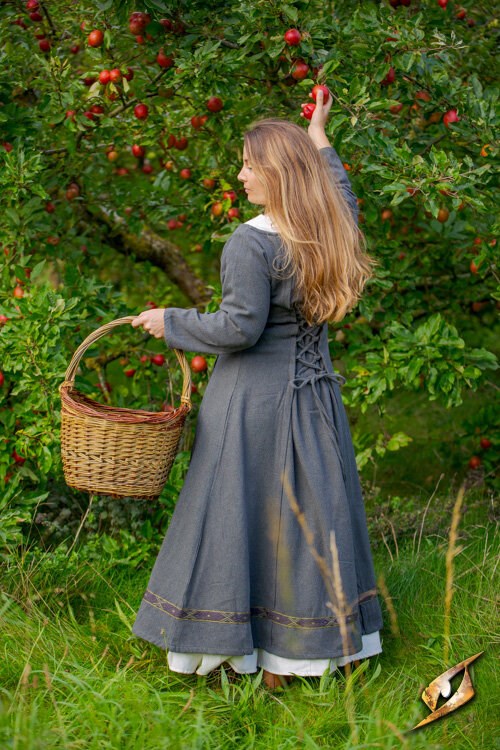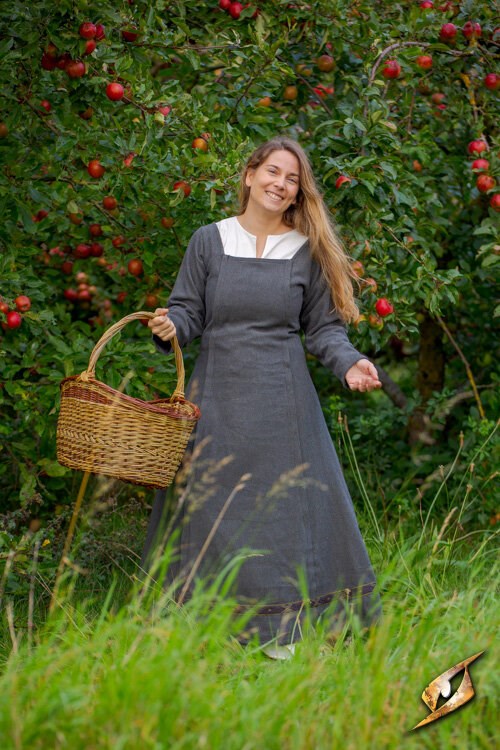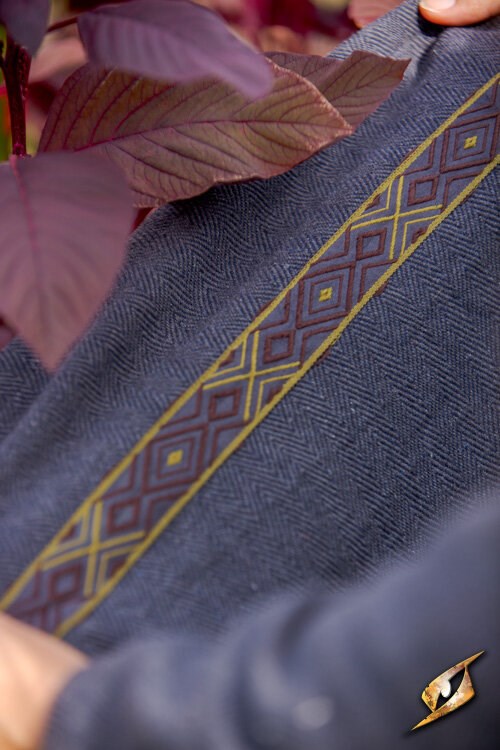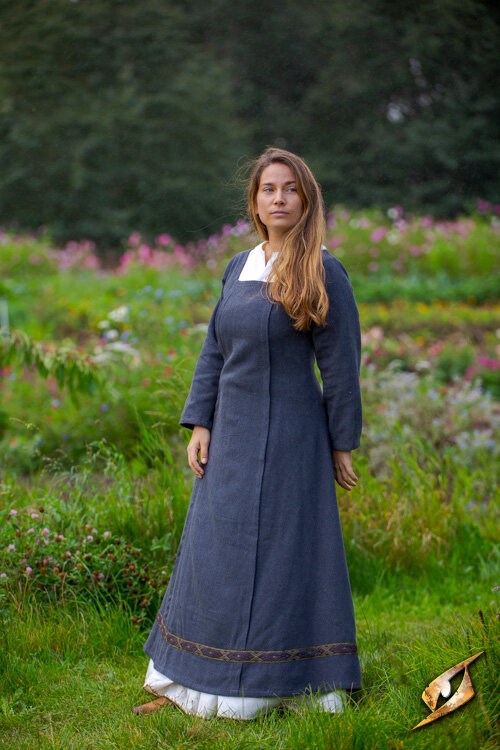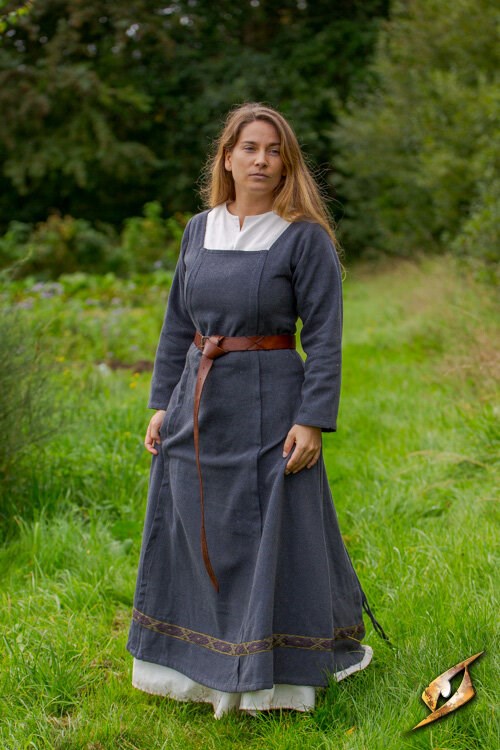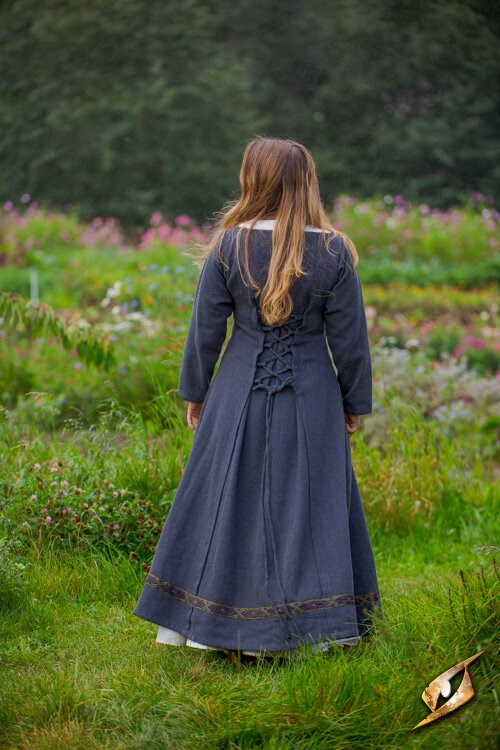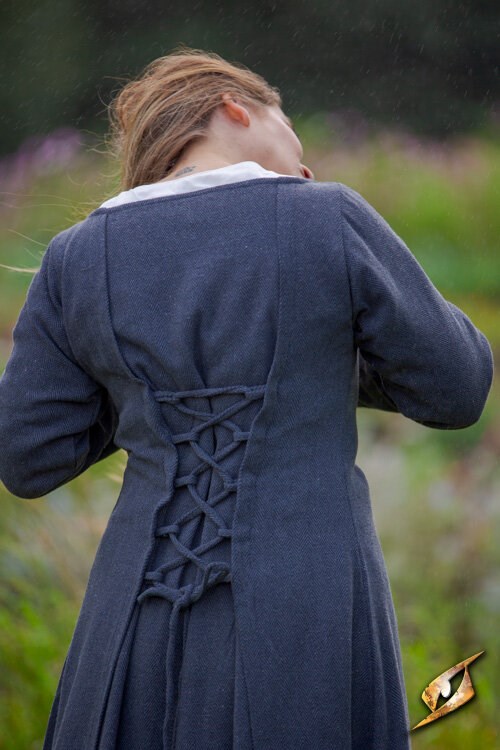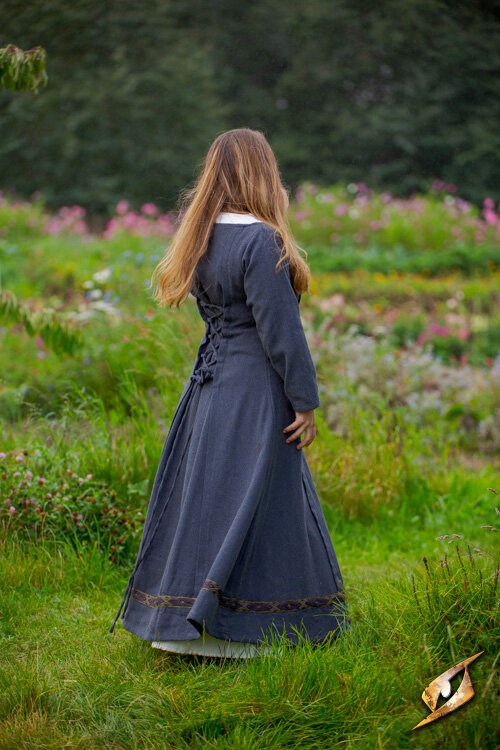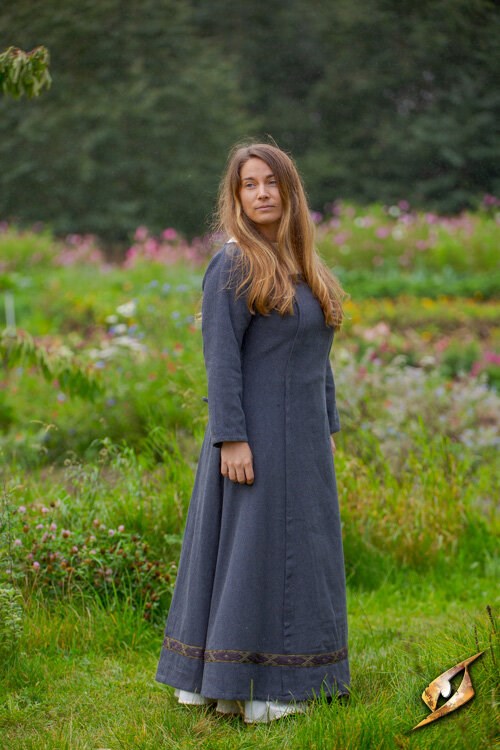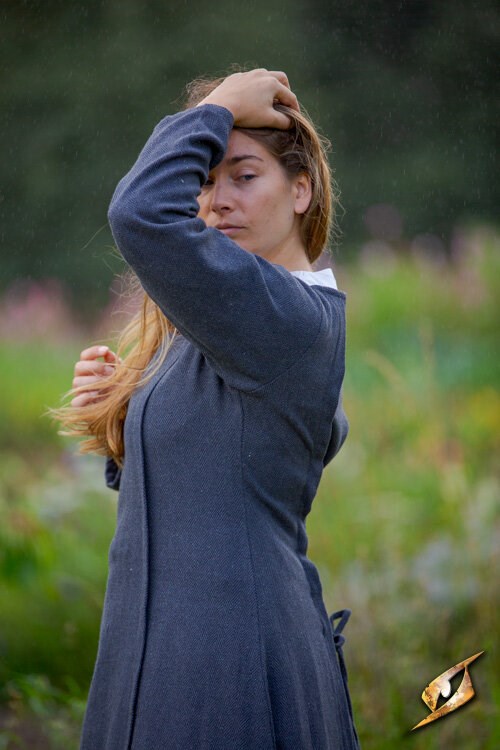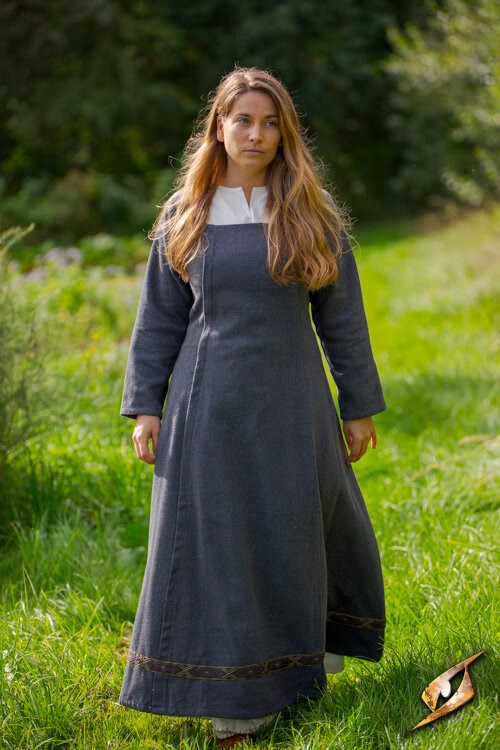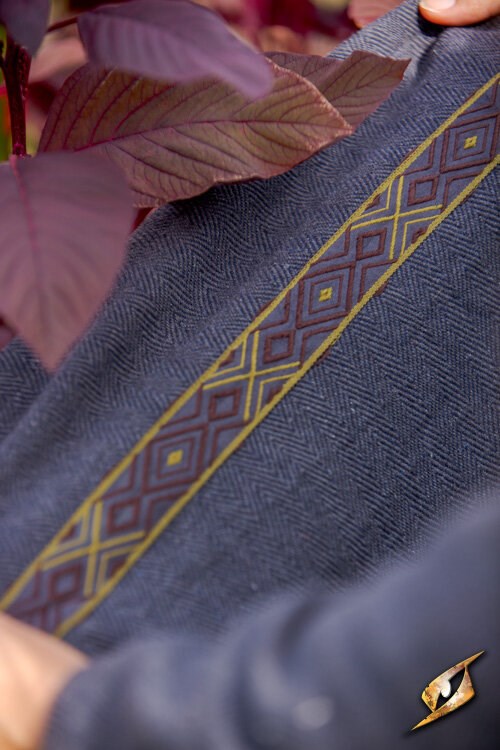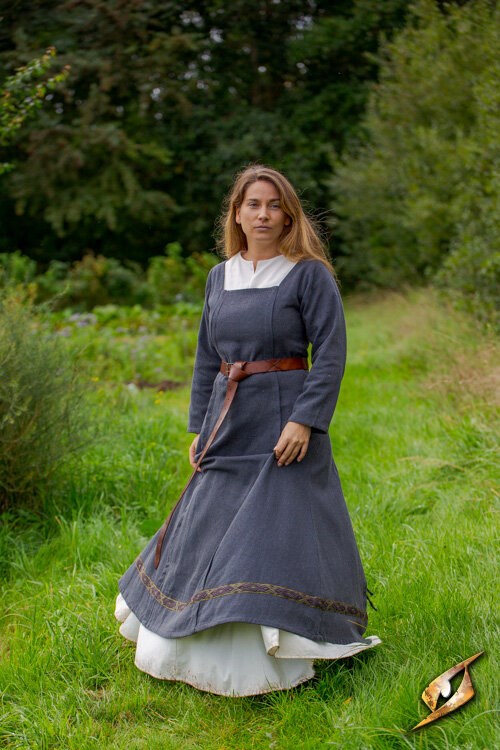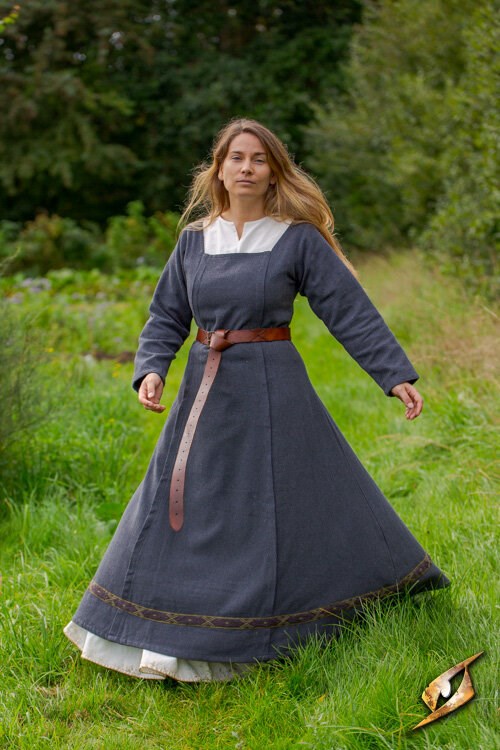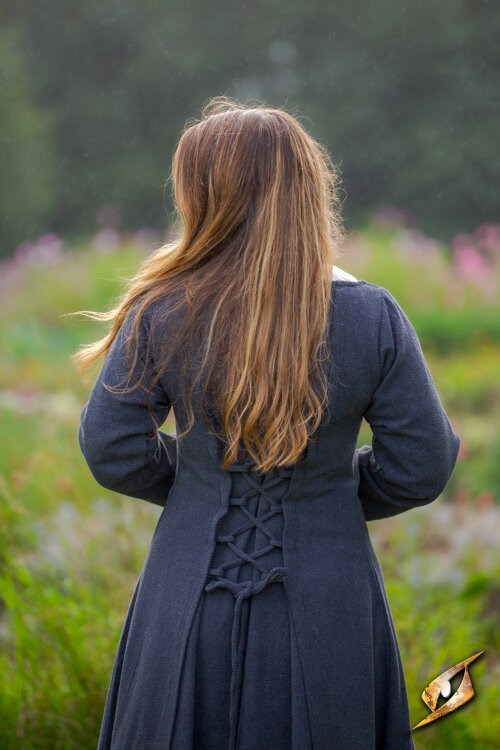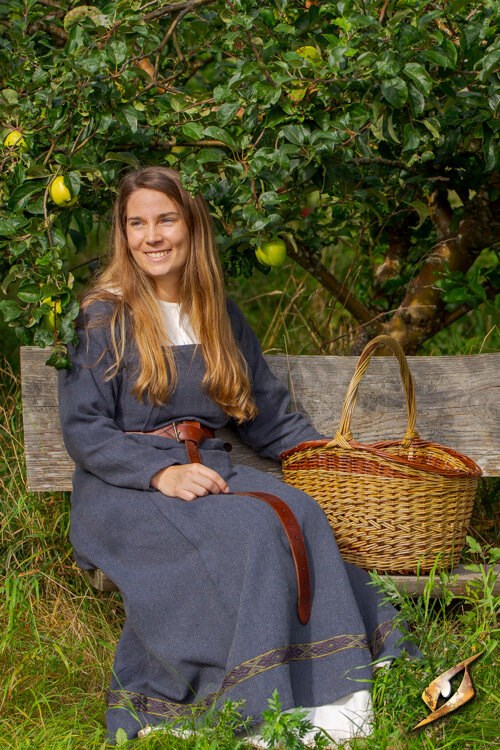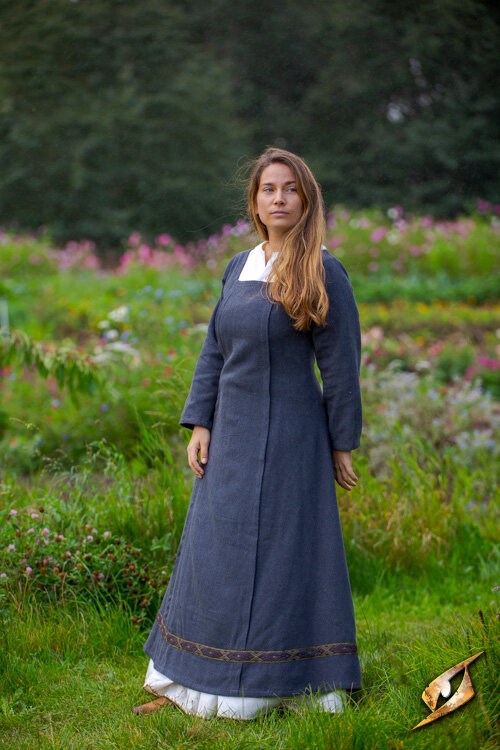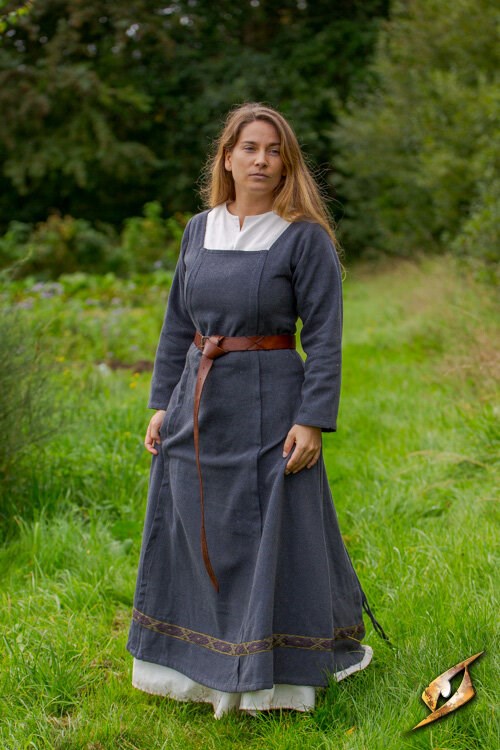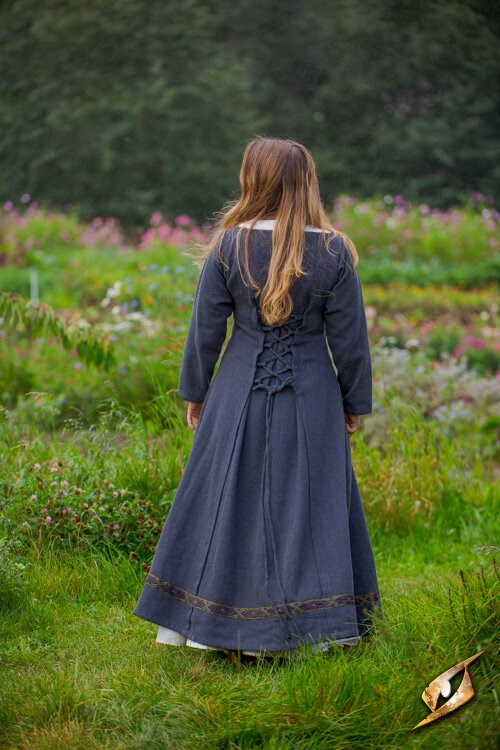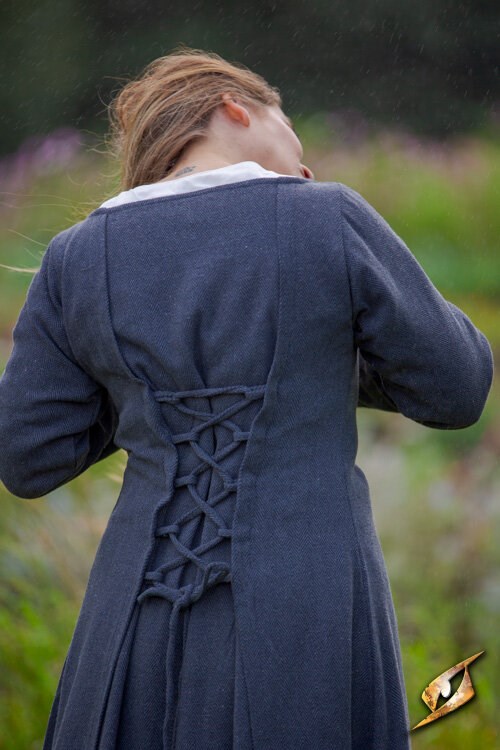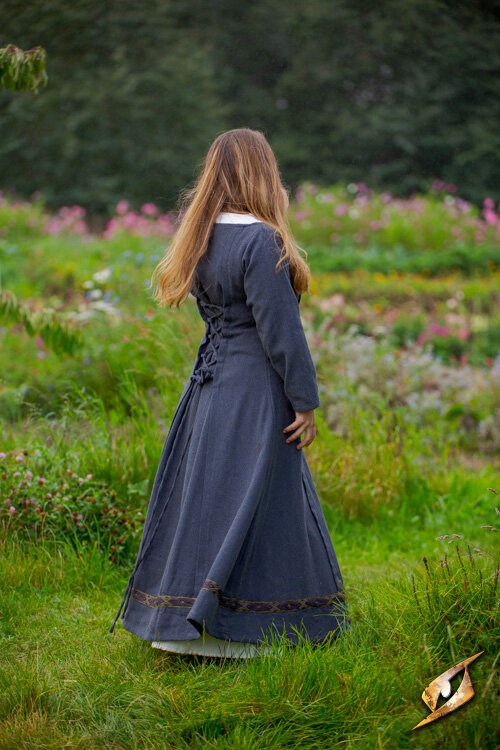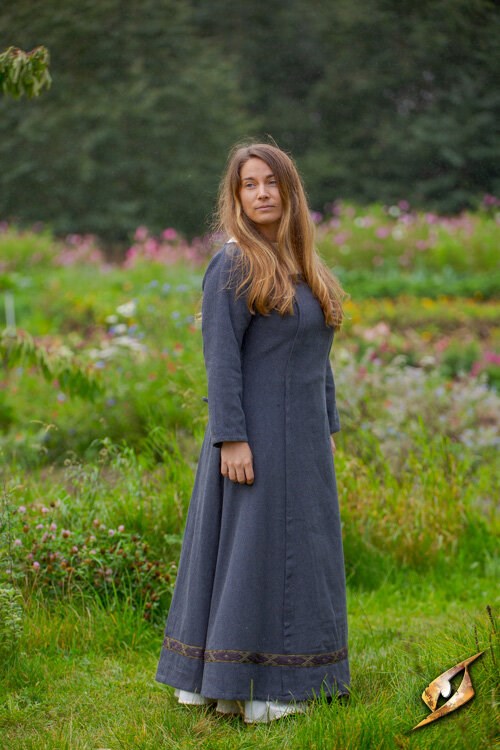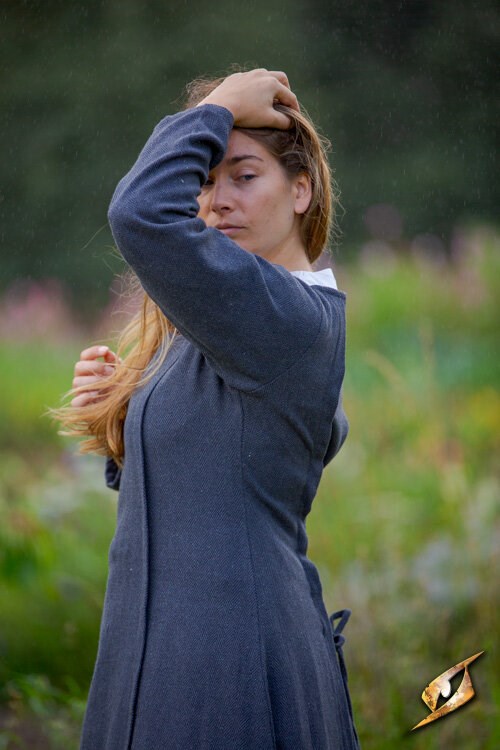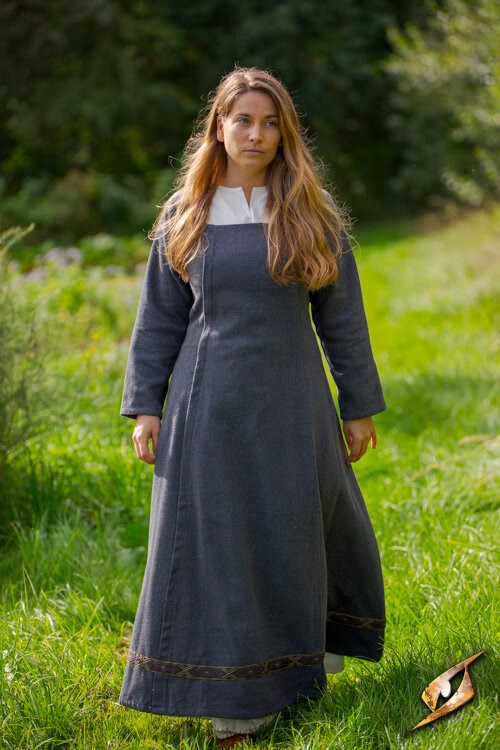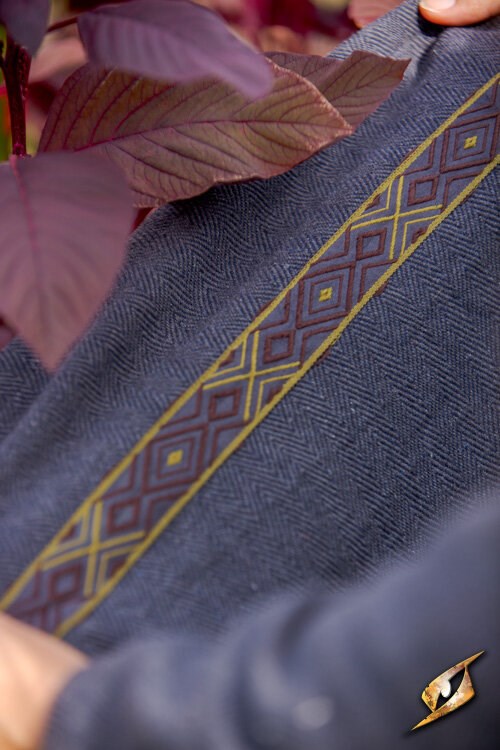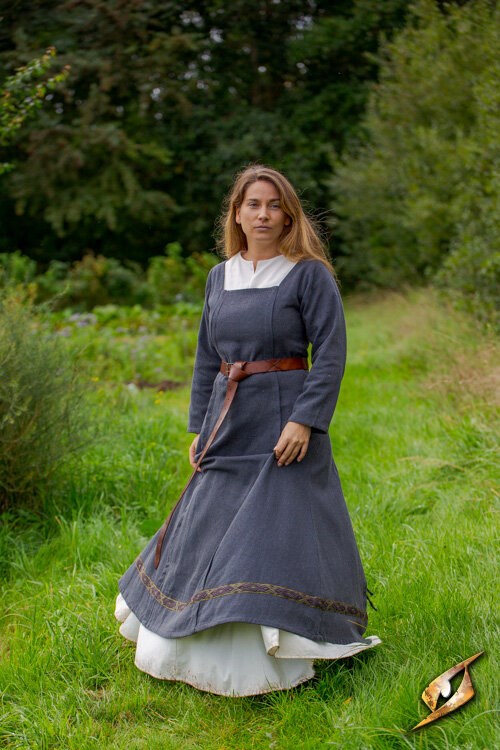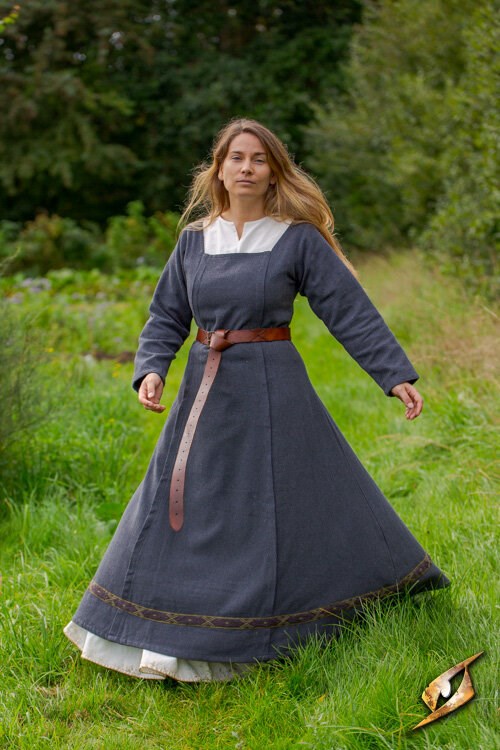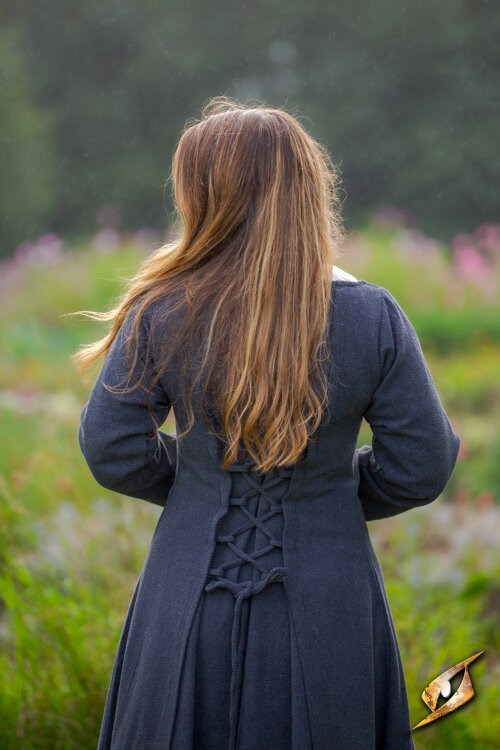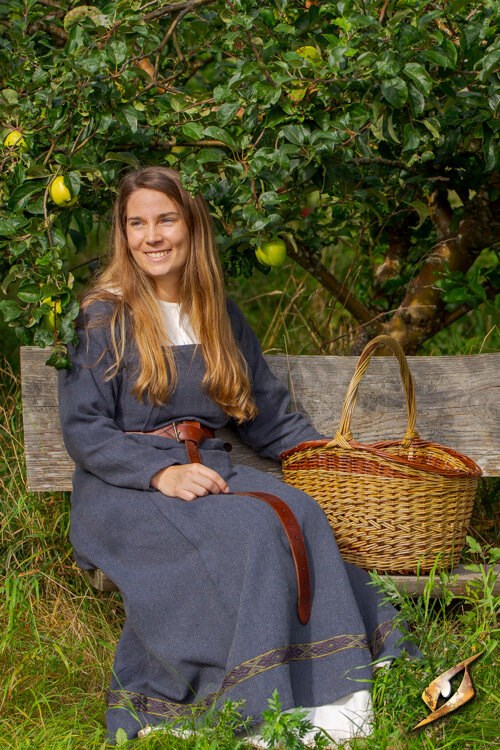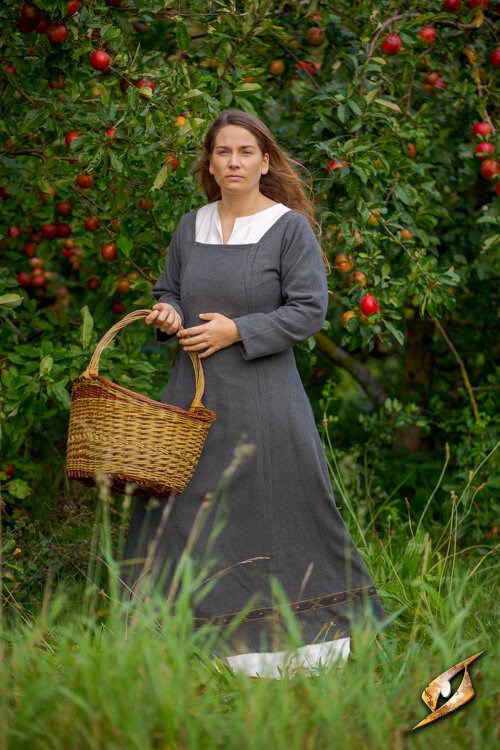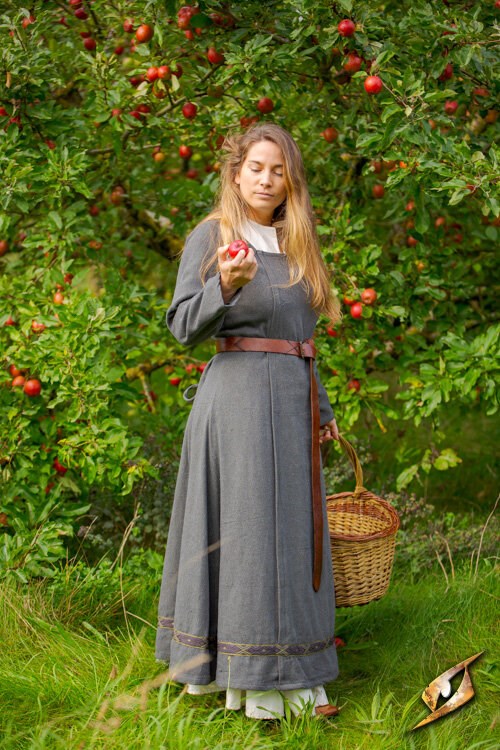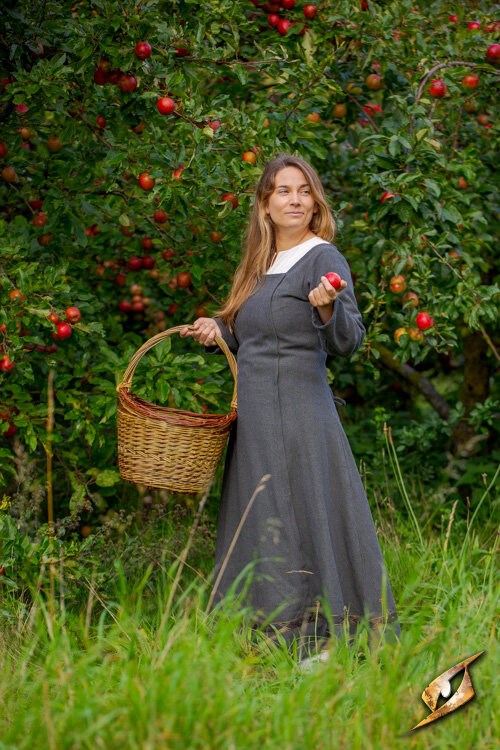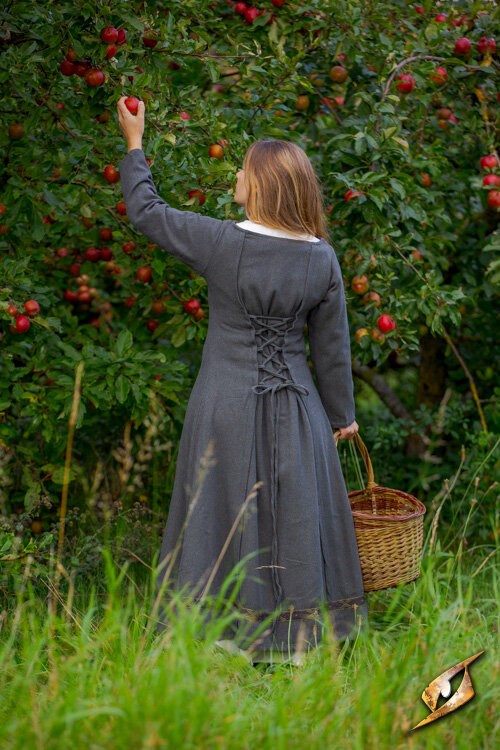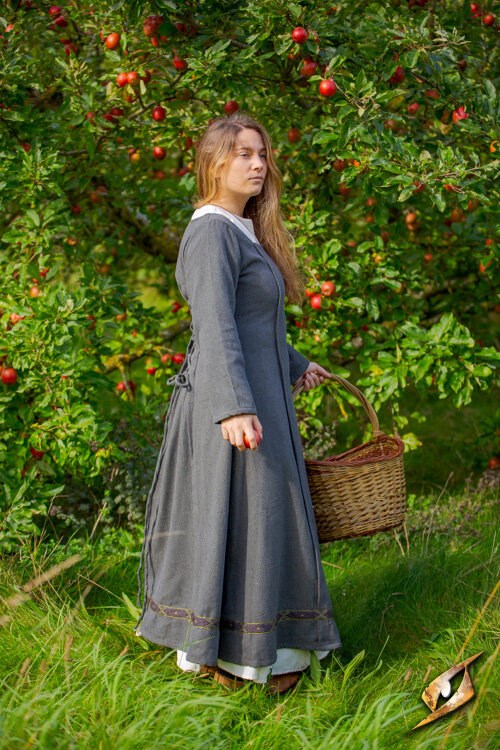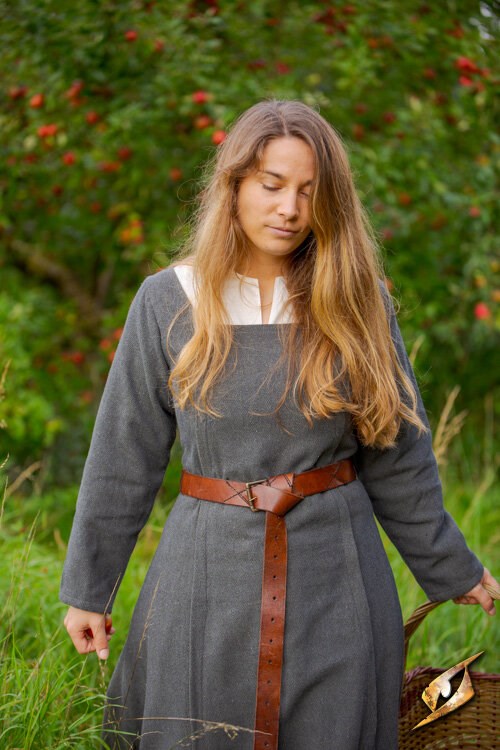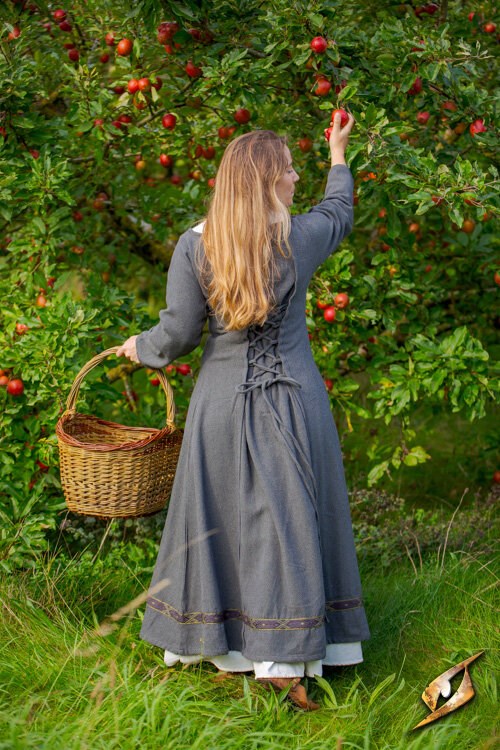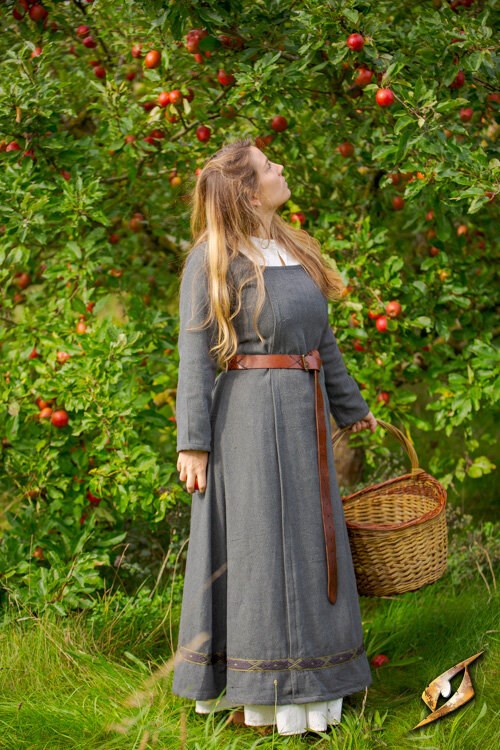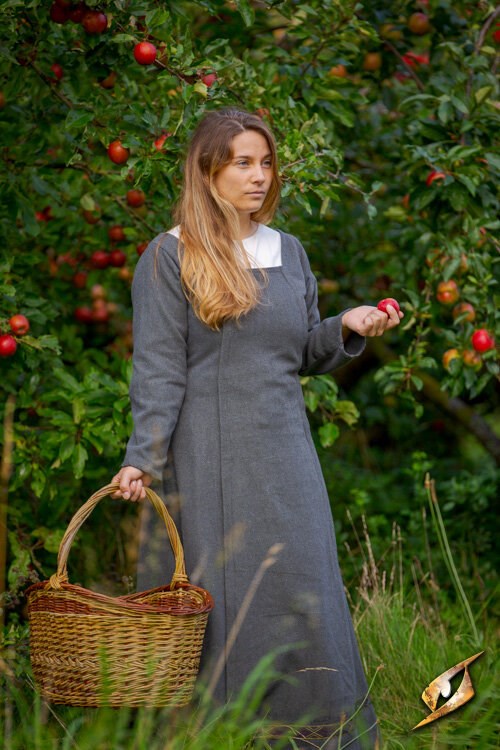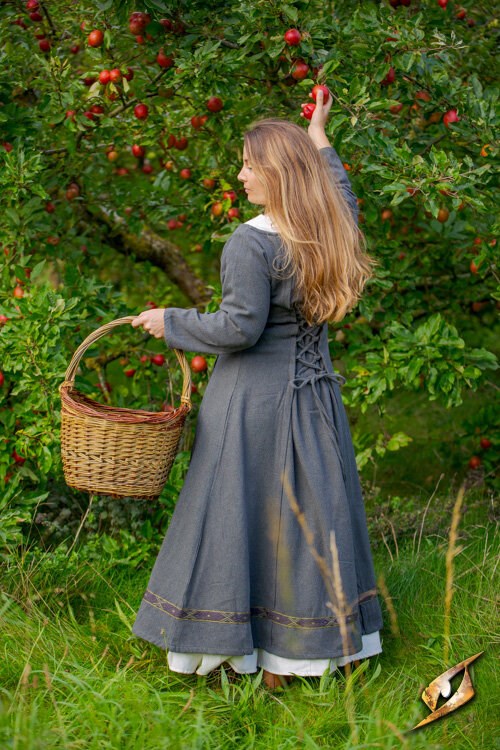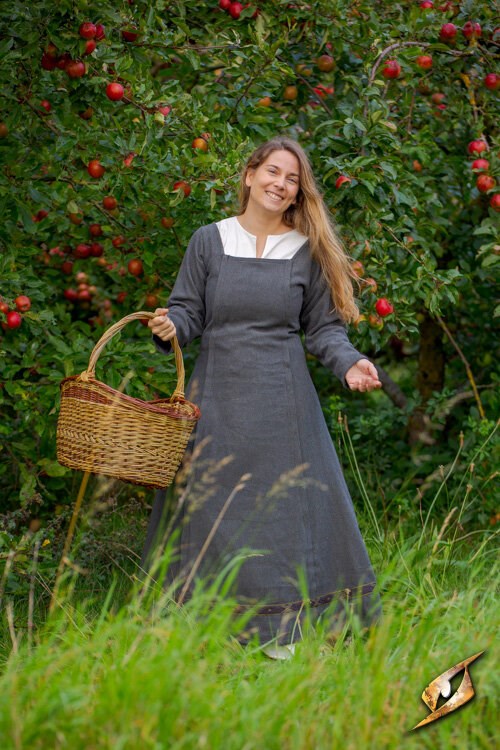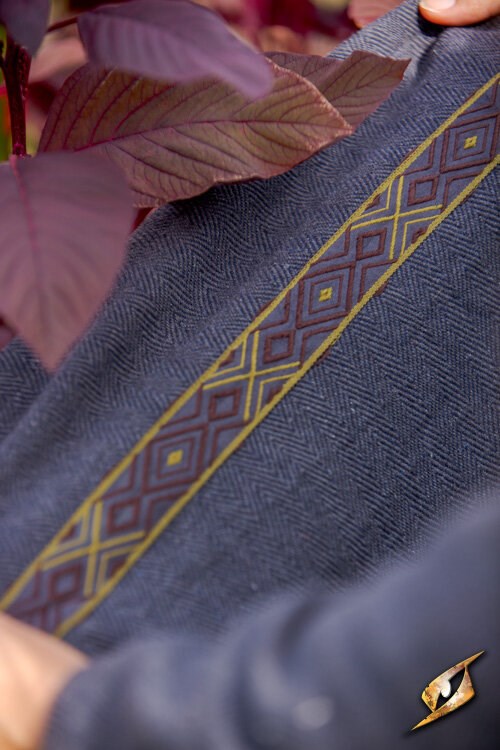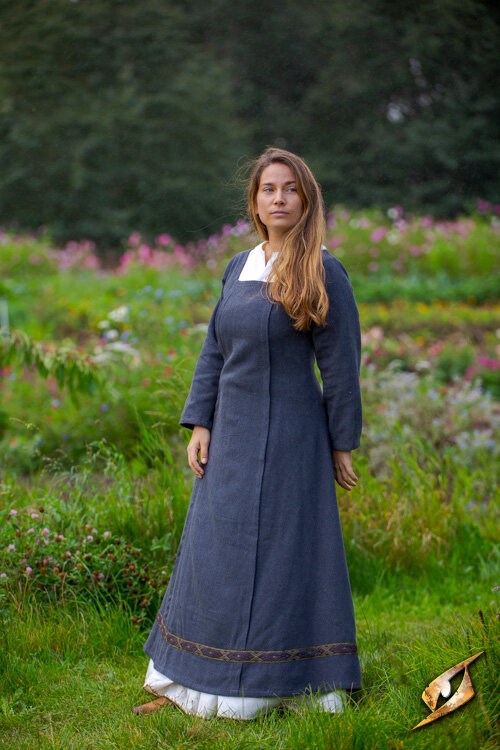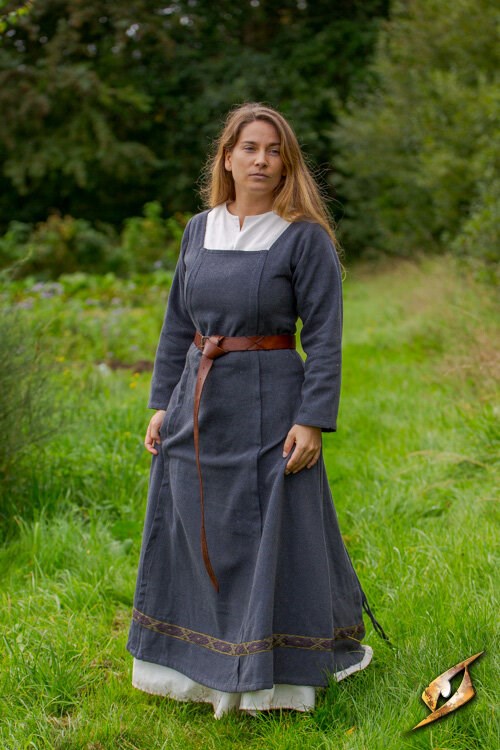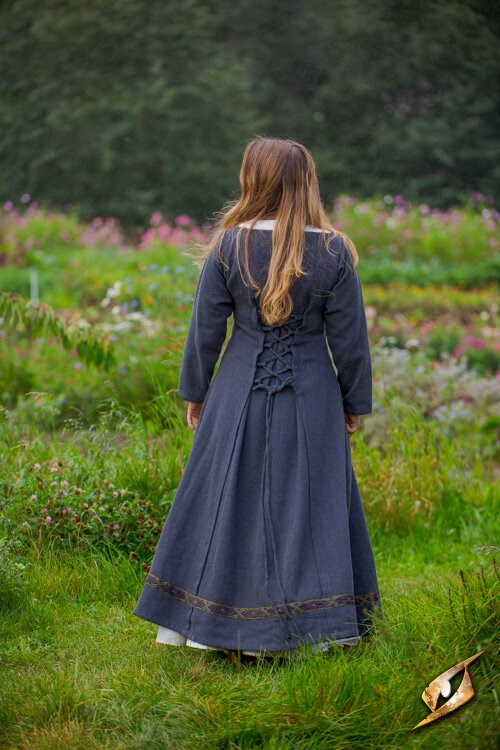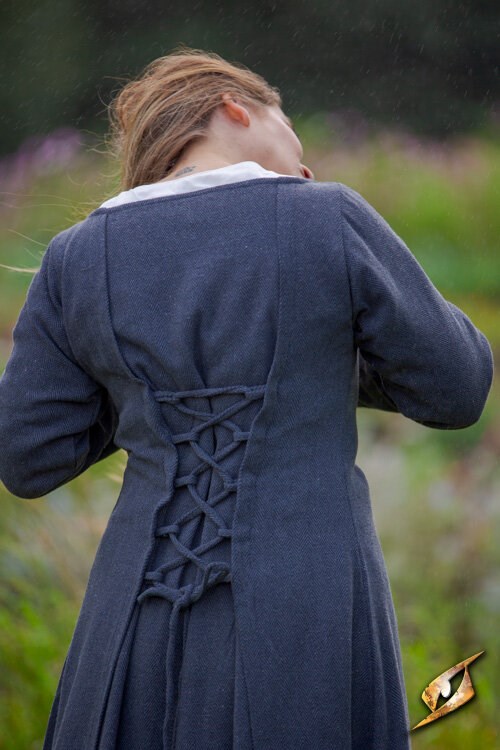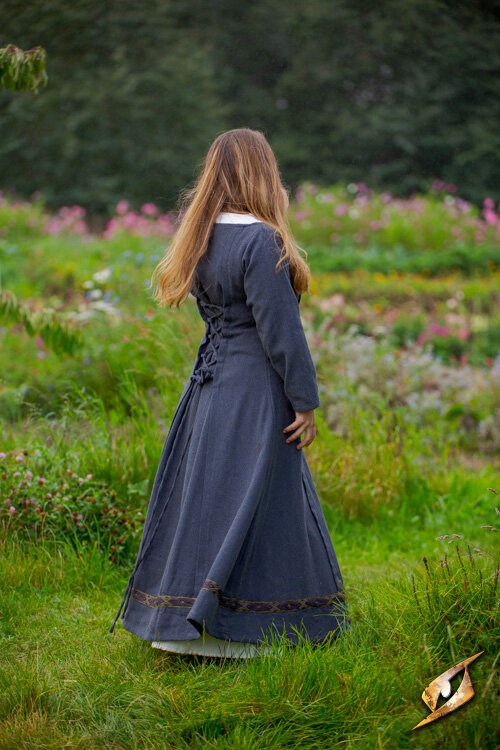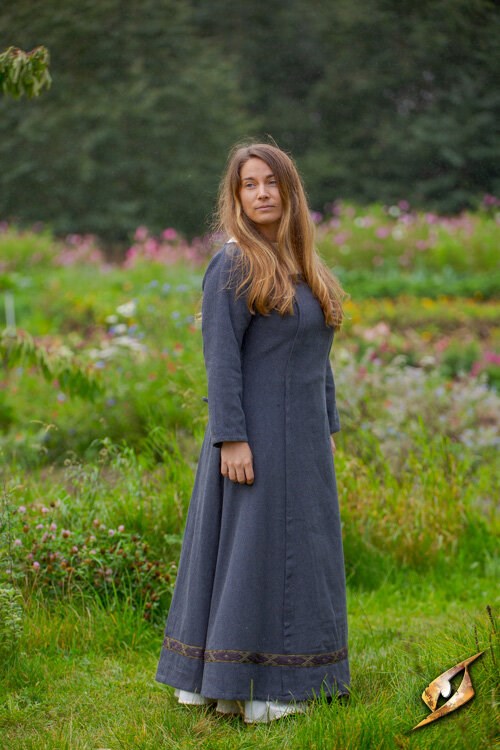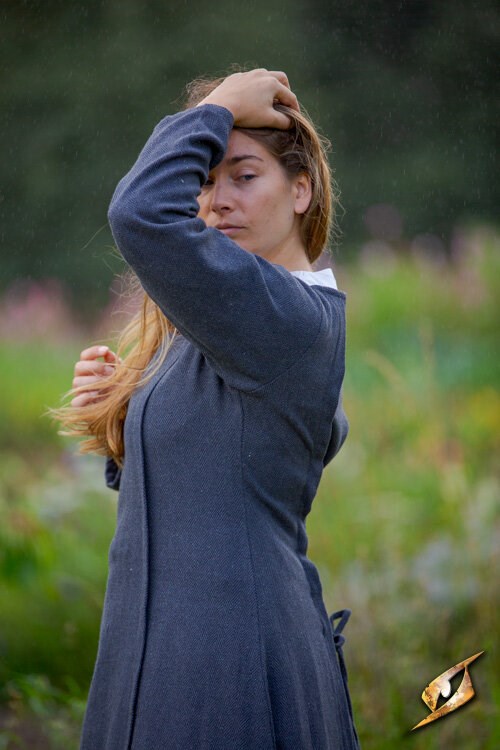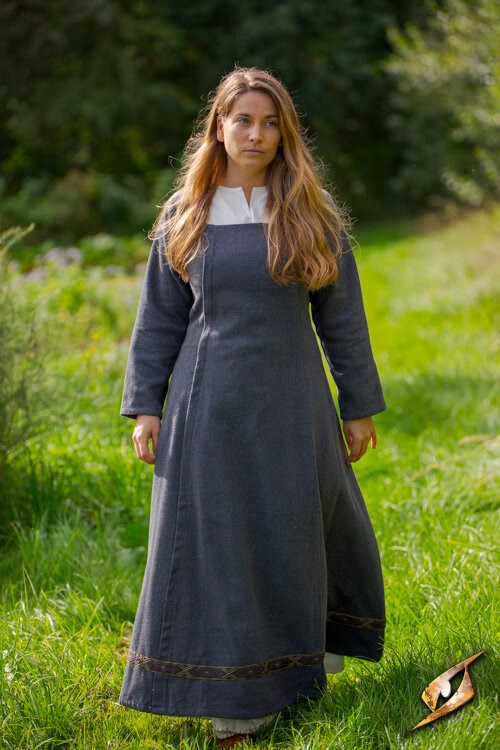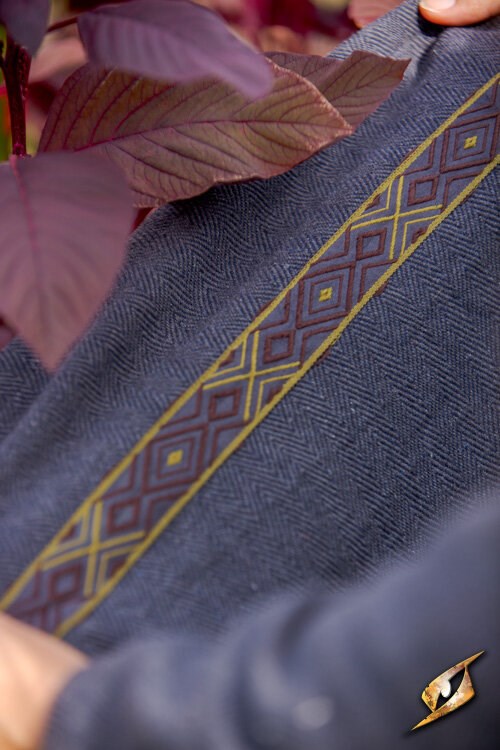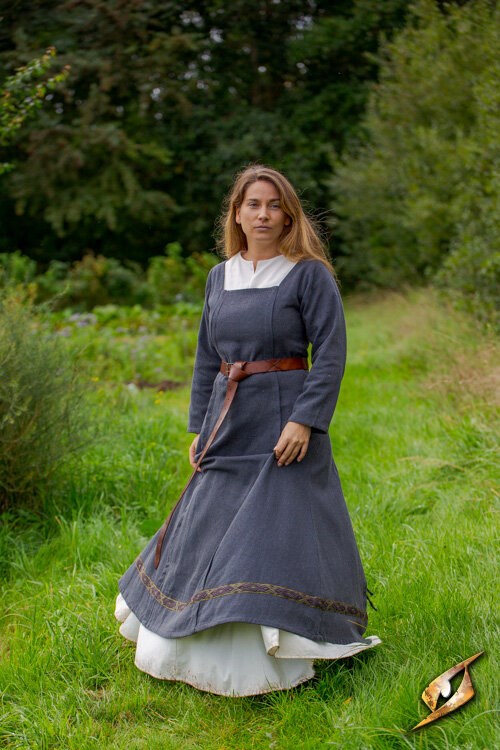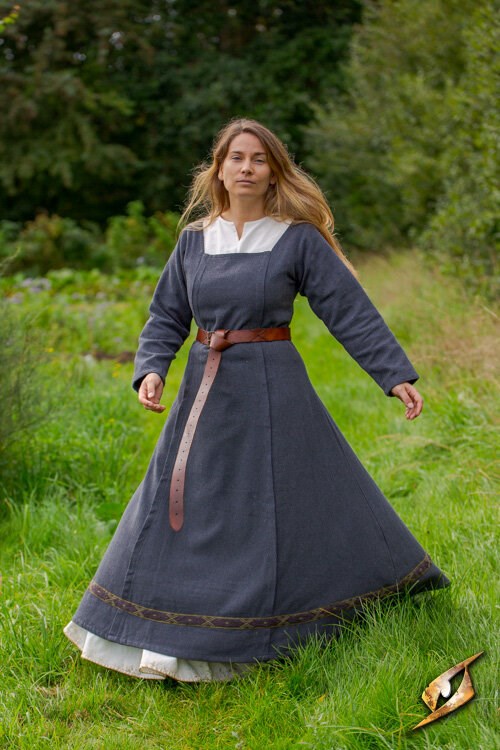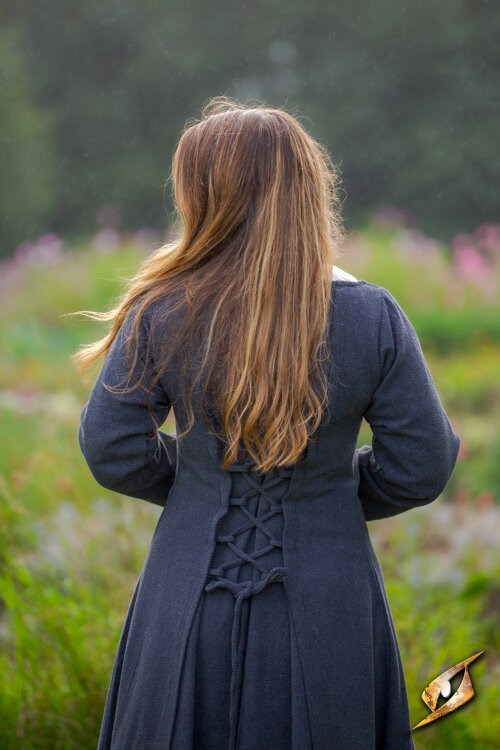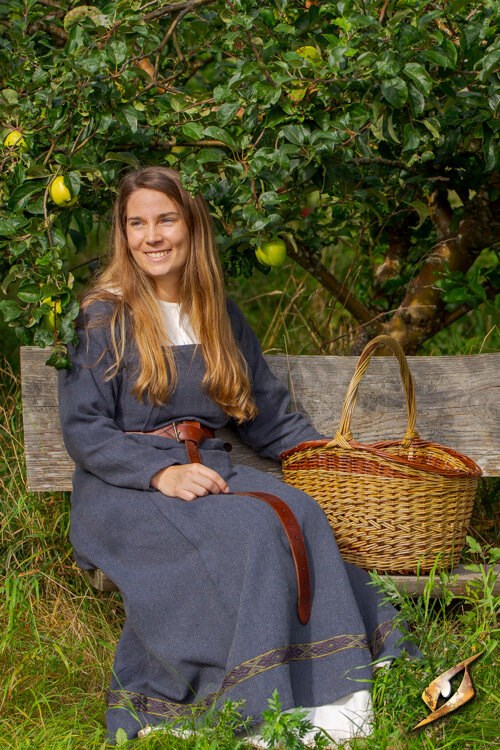 Description

Sizeguide

Fitting

Technical Details
"The smell of roasted boar wafted through the air, with just a hint of thyme and other spices mixed in. Those standing around the spit felt their mouths watering at the coming feast. They worked swiftly out of respect for her. She was resolute and fair and in control while the jarl was away. The arrival of the king and his hird was announced earlier that day, and the mead hall was prepared for the reception. Estrid stood in the centre of it all, a picture of beauty in her dress and silver jewellery, and the townsfolk were confident that she would negotiate well on their behalf."
The Estrid Dress is inspired by Scandinavian trends during the Viking Age. It is made of herringbone-patterned cotton and features a tie string on the back for an adjusted fit and a beautiful woven lining along the dress bottom. Depending on colour and accessory choice, the Estrid Dress is well-suited for many characters, such as northern commoners, shield maidens and clan nobles. The Norns now pluck the strings of destiny, and who will you become?

We strongly recommend wearing a Shift underneath the dress for comfort.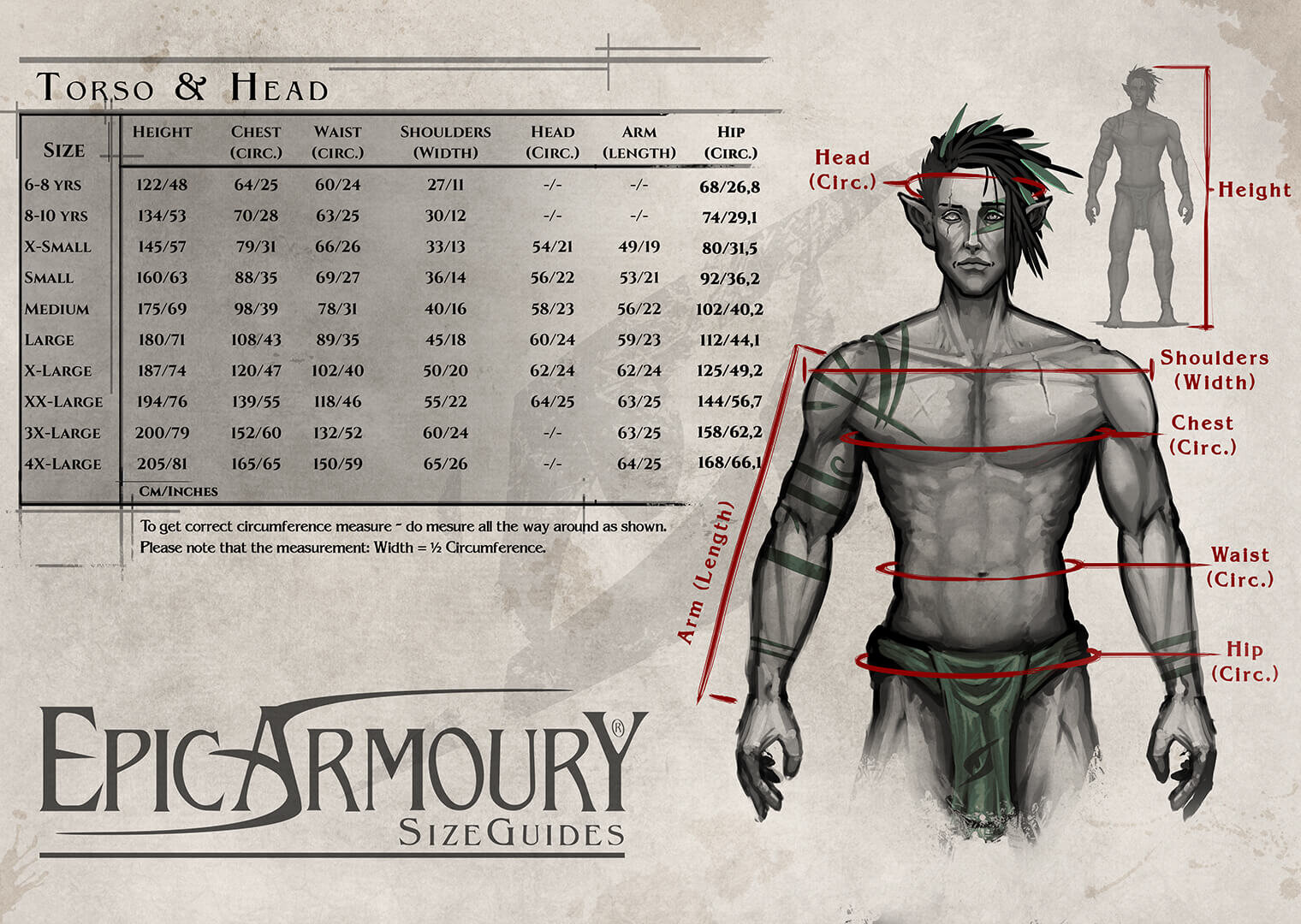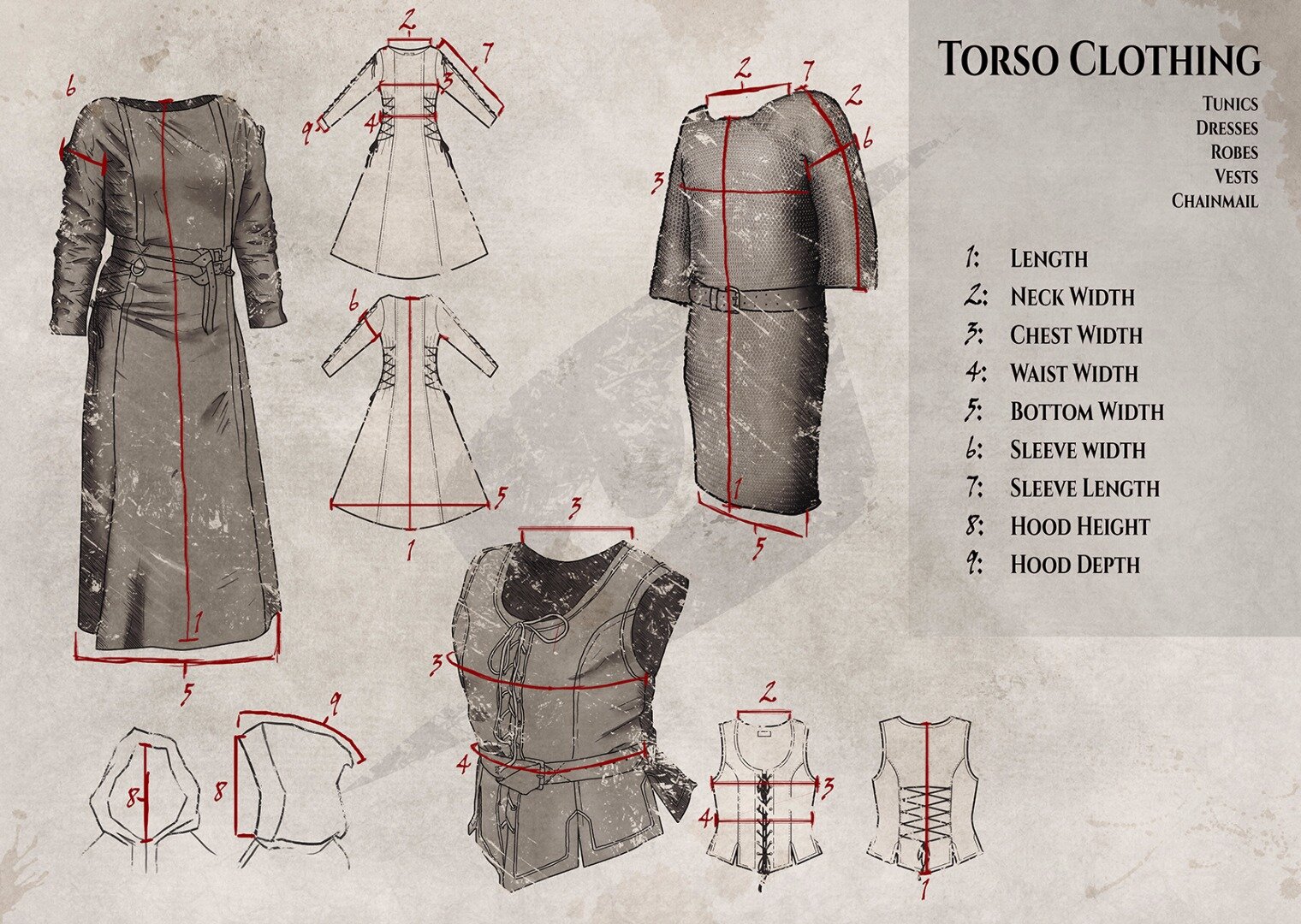 Brand:
Epic Armoury
Universe:
Stalwart
Materials:
Cotton
Release date:
10/10/2023