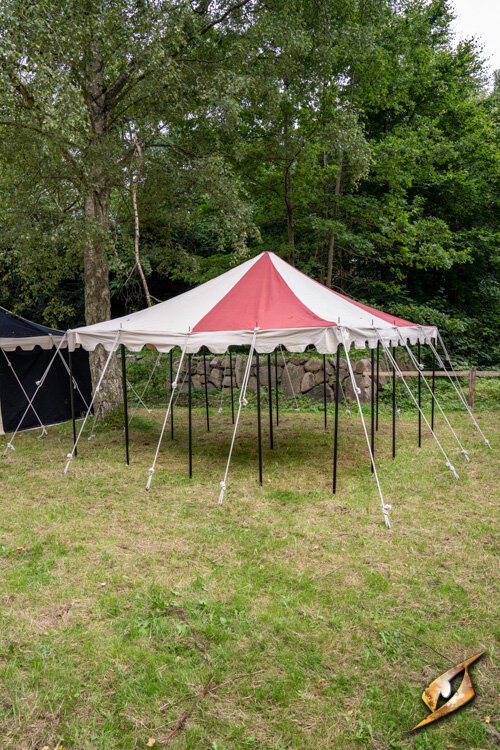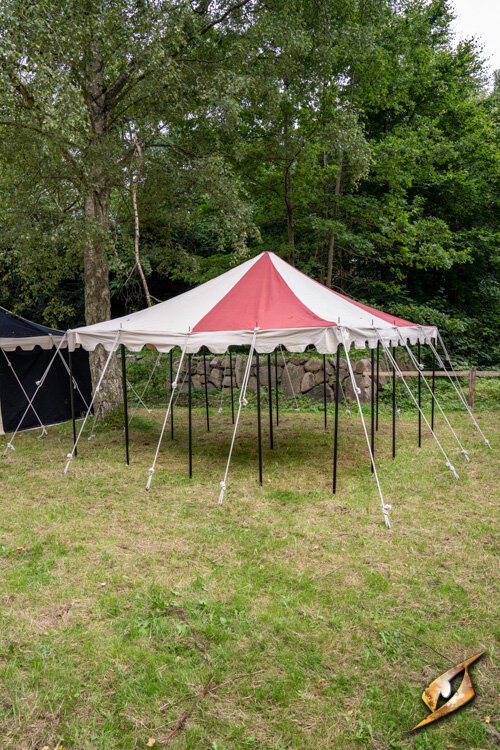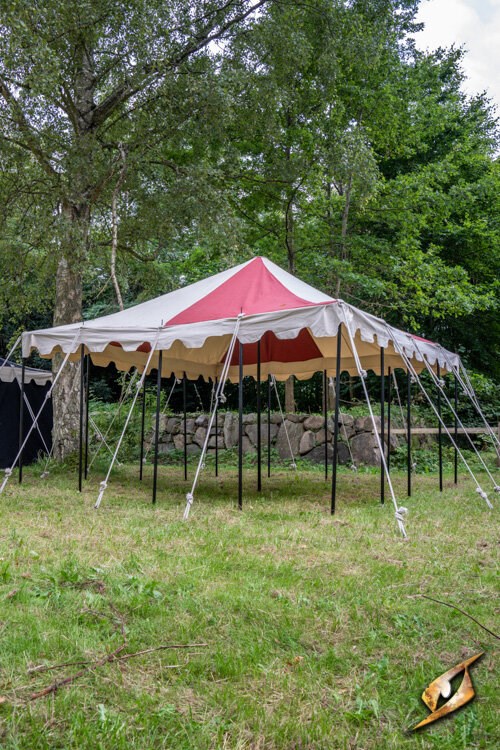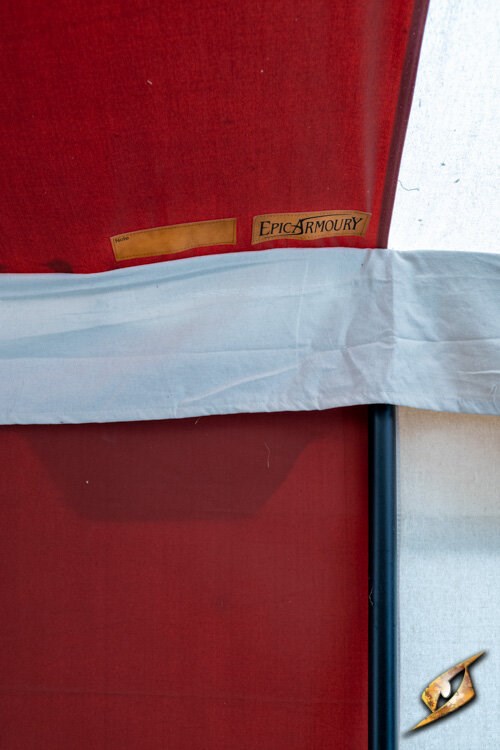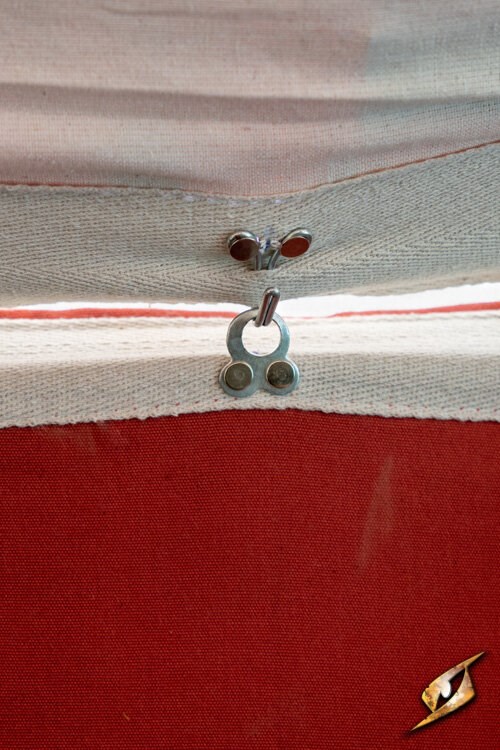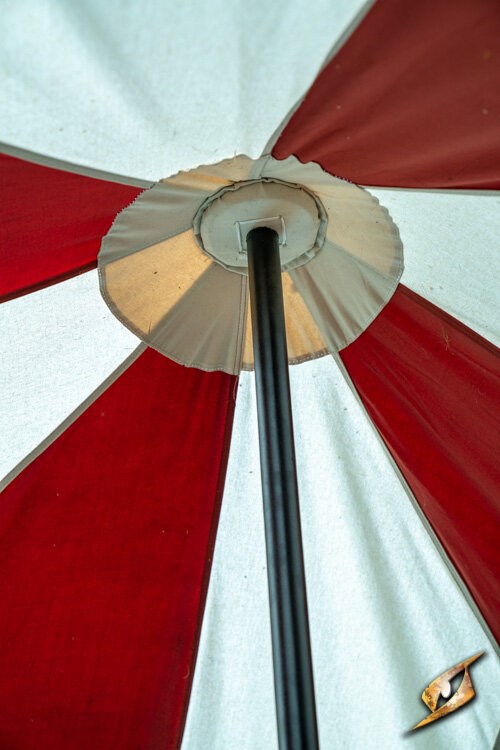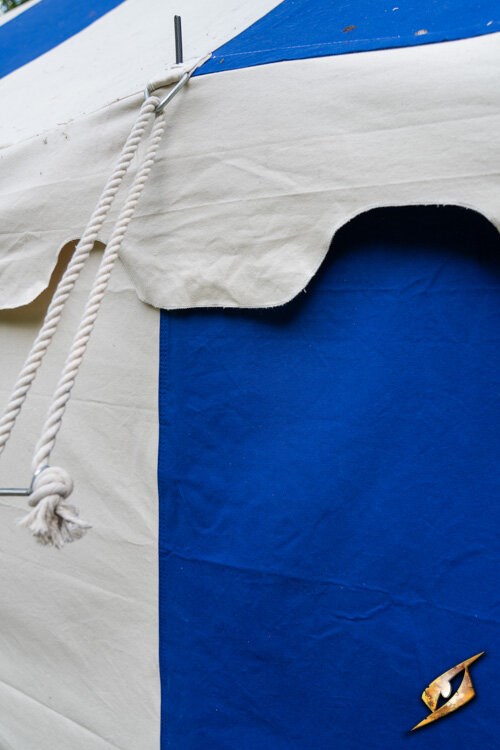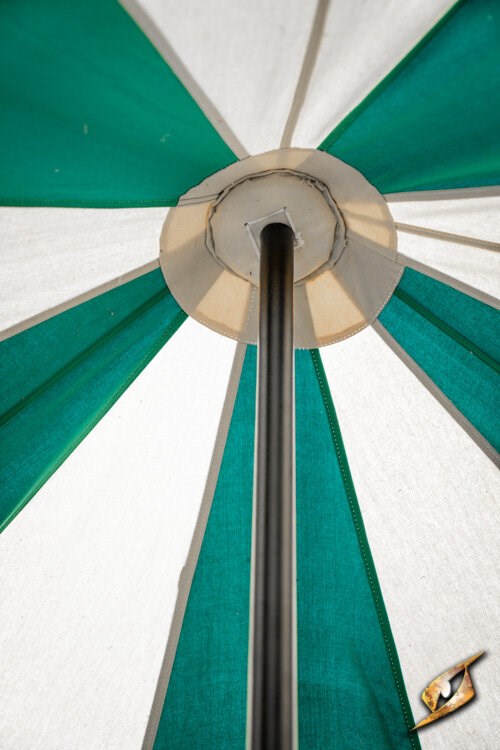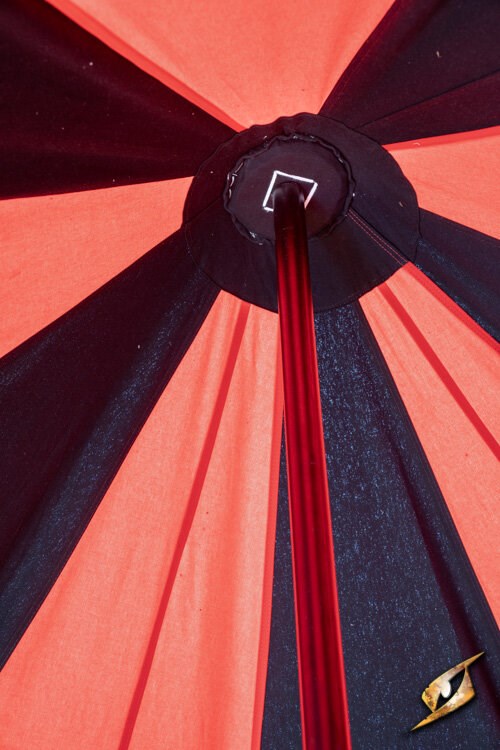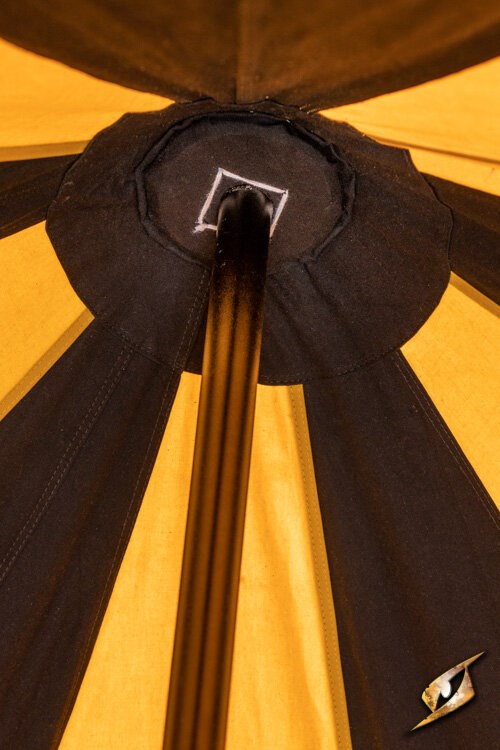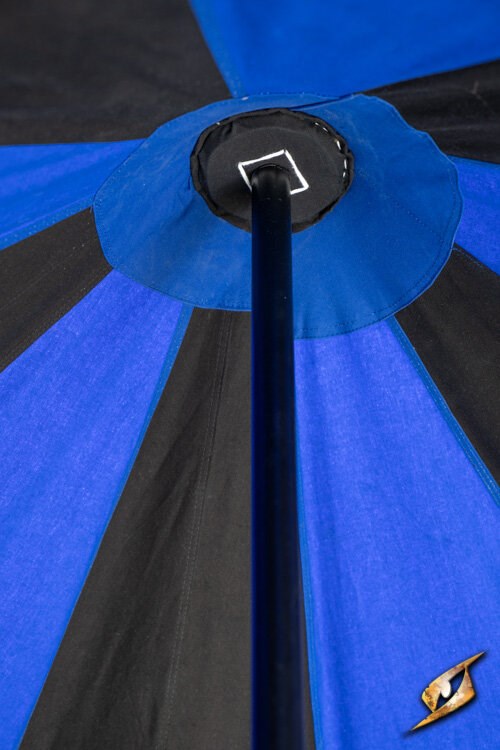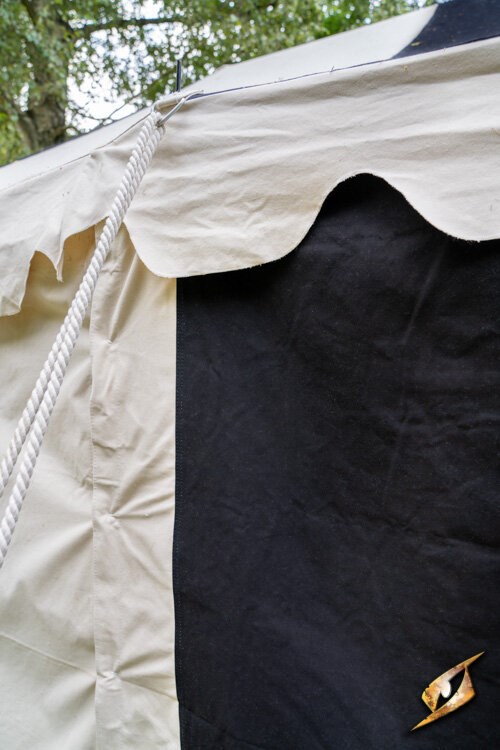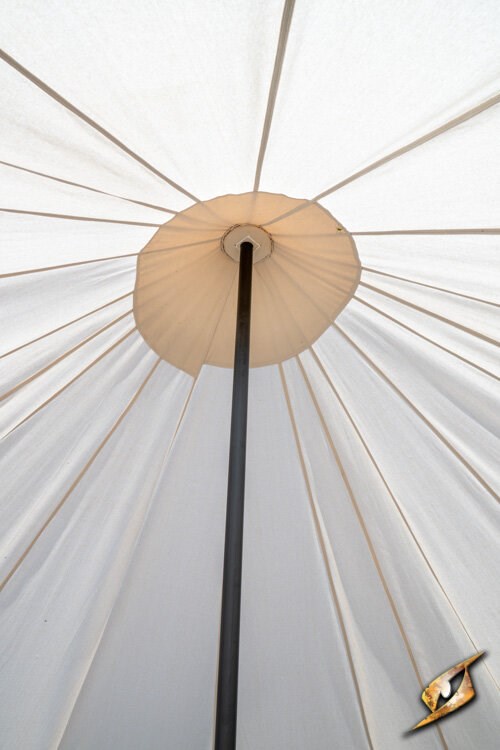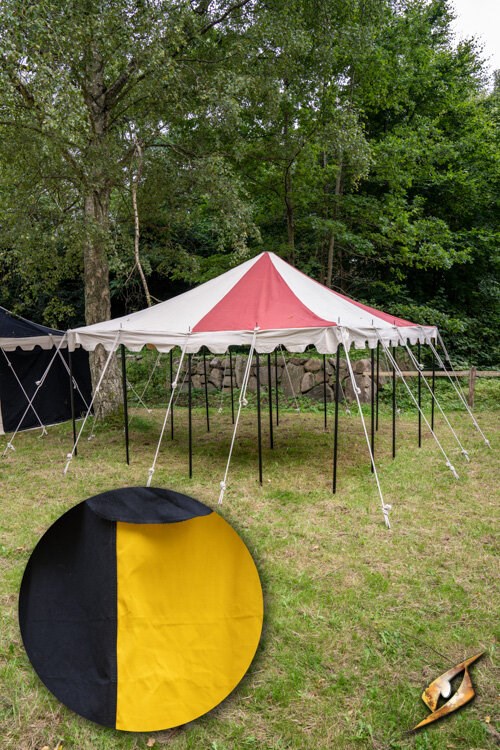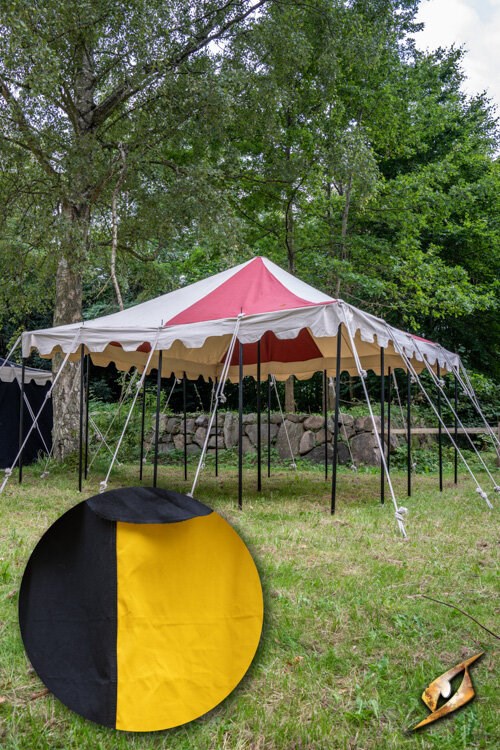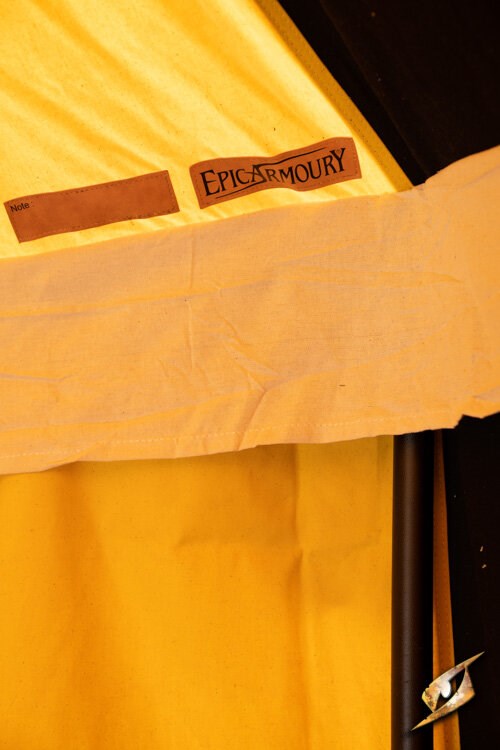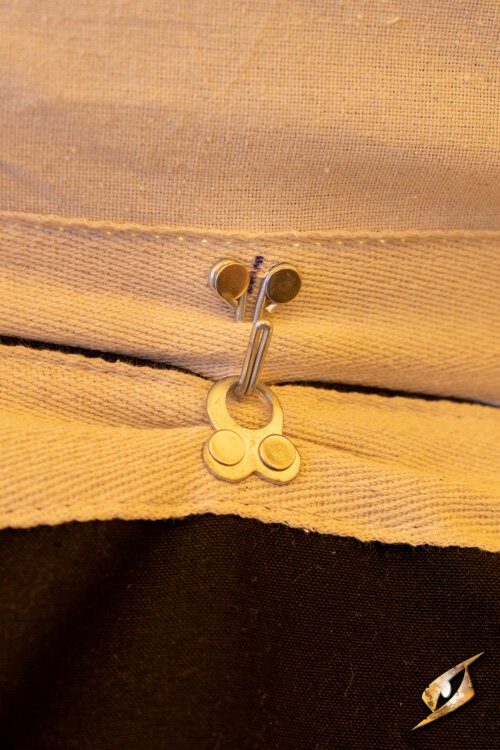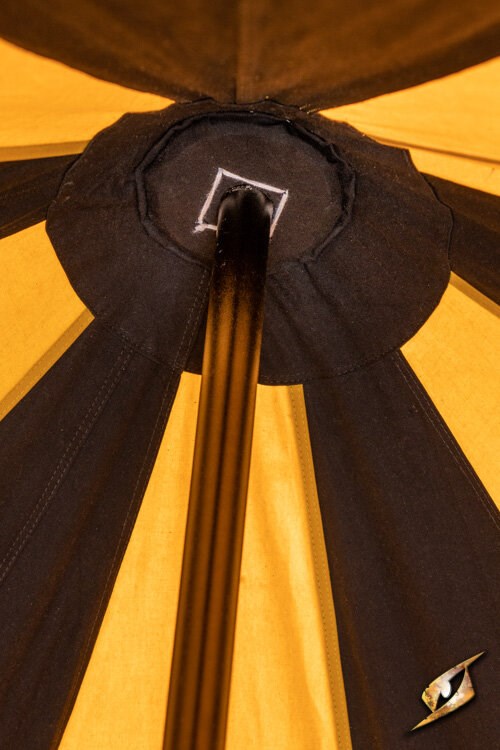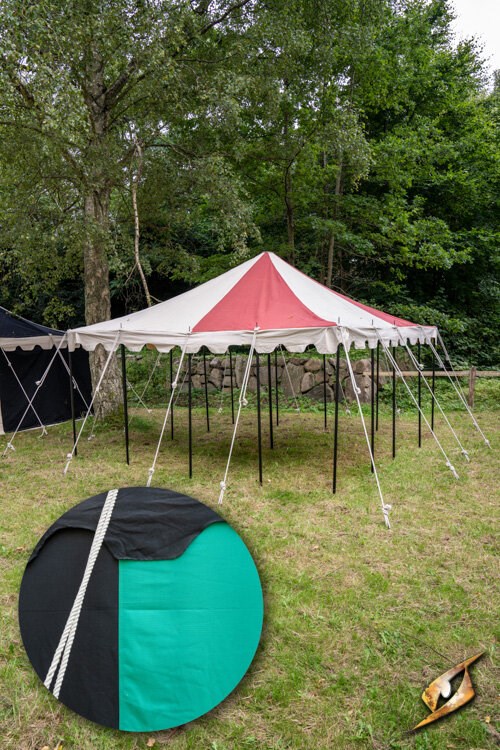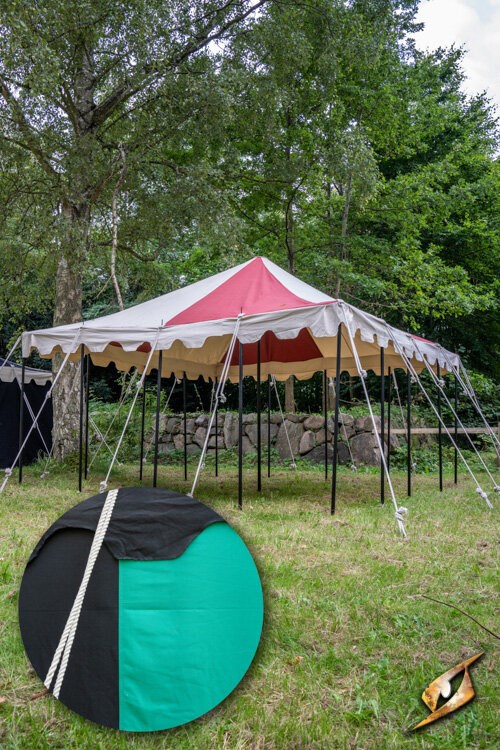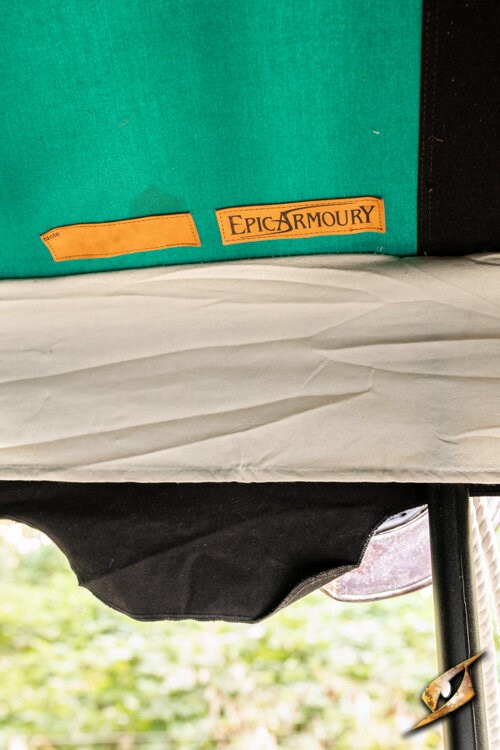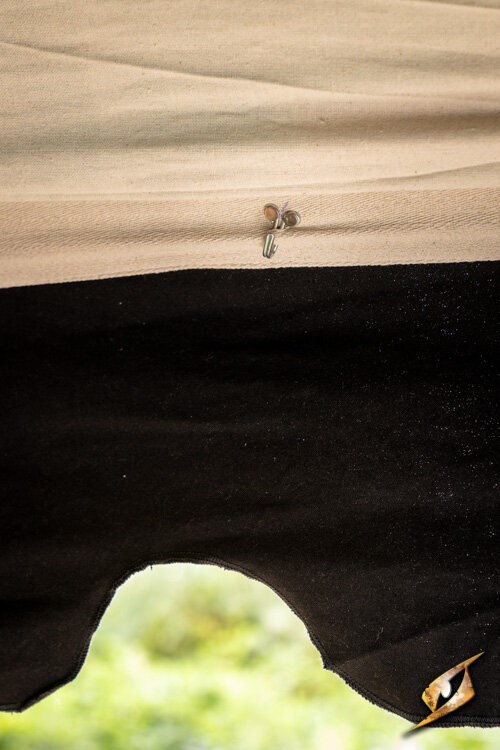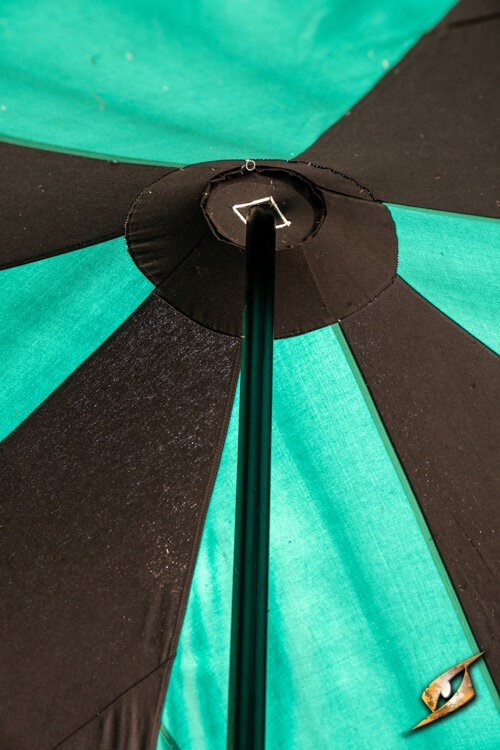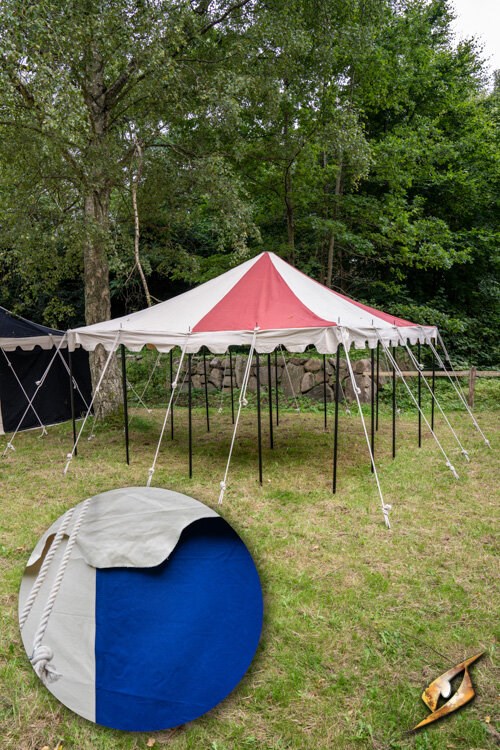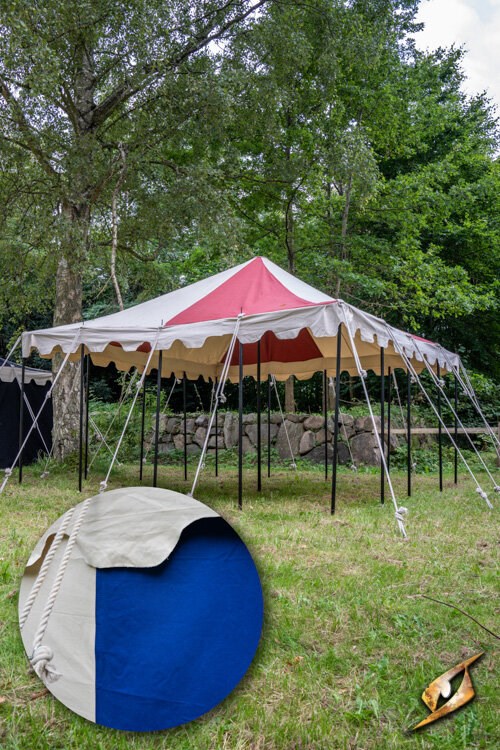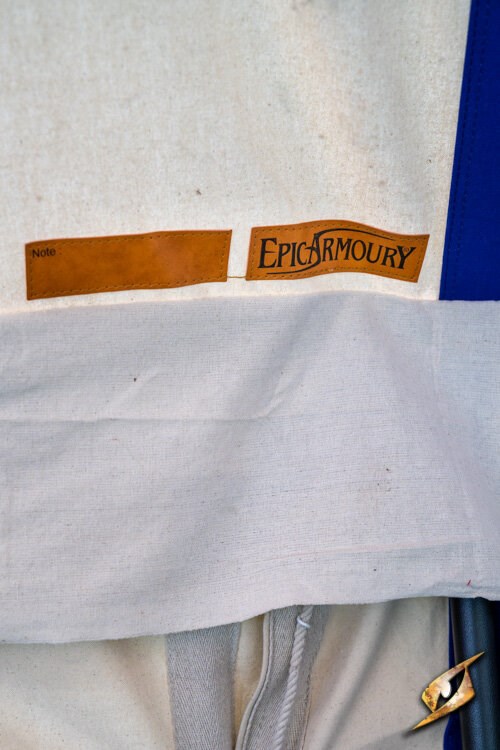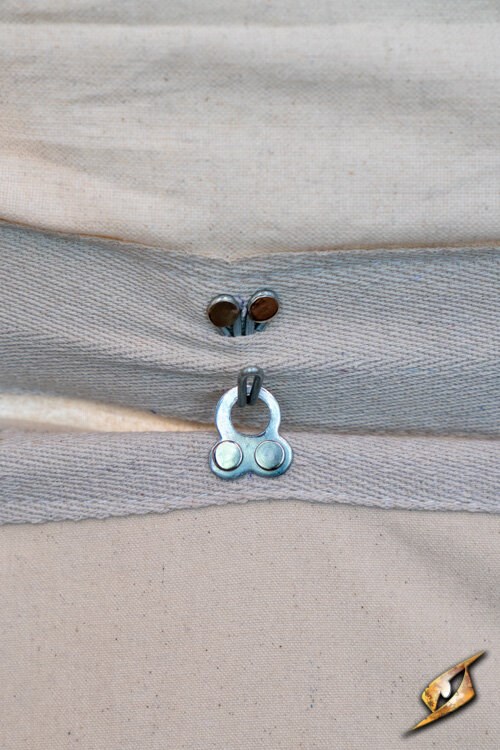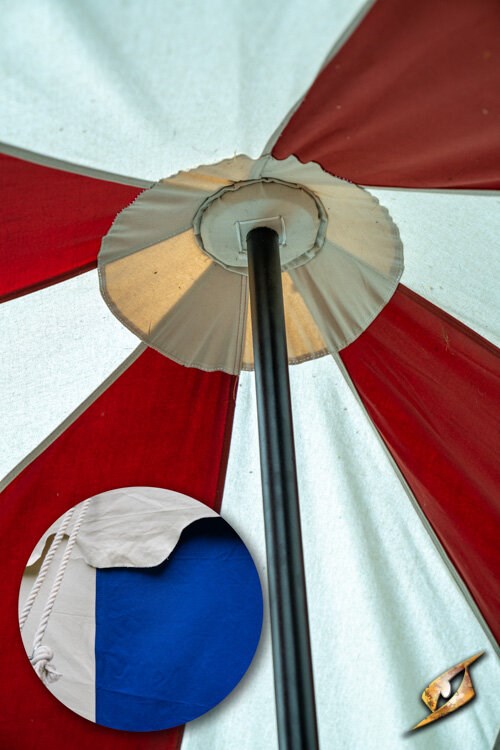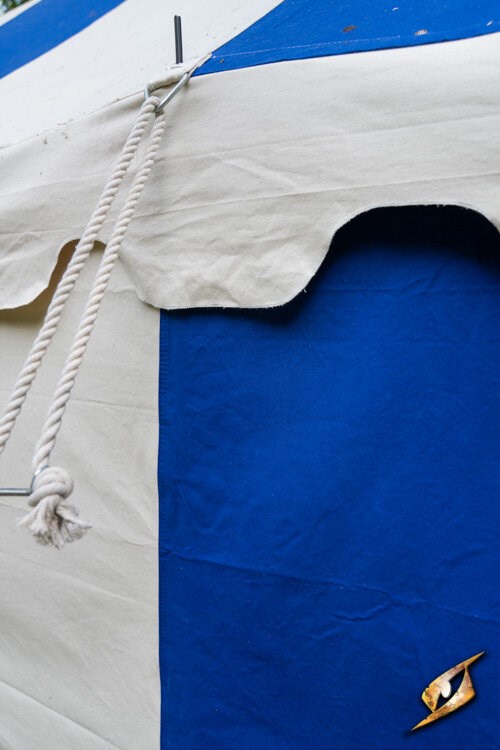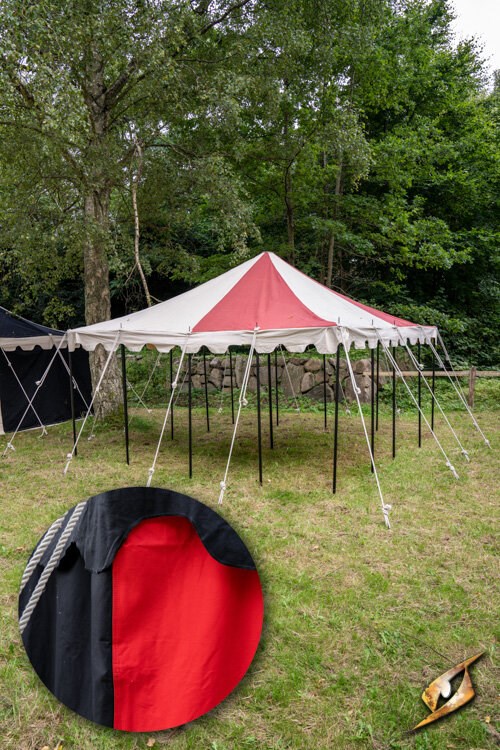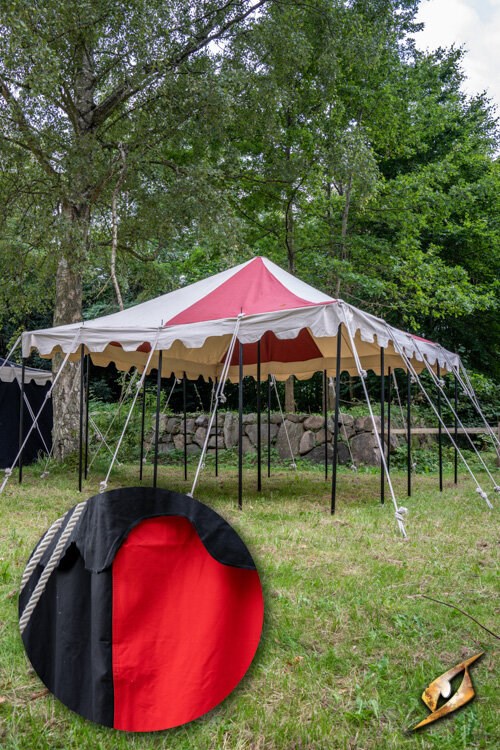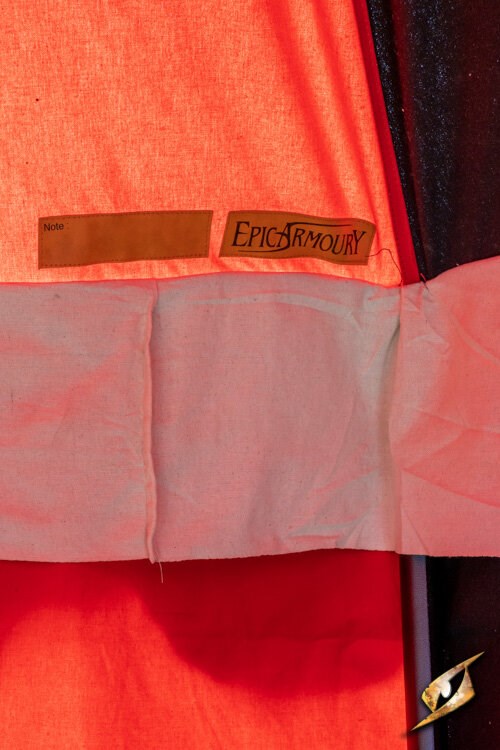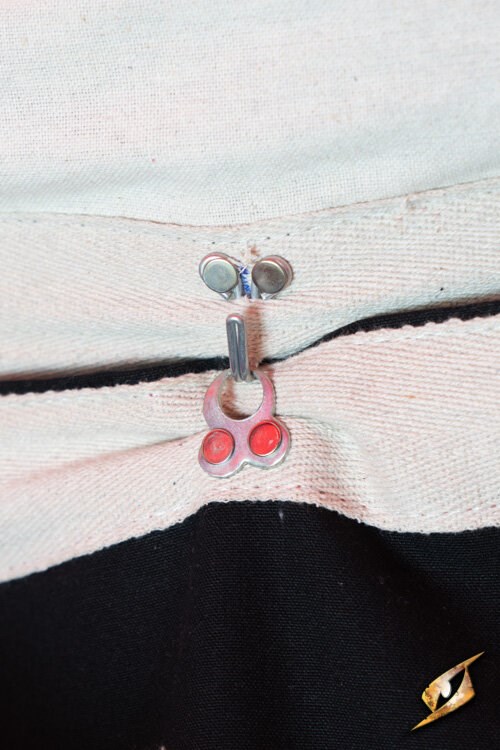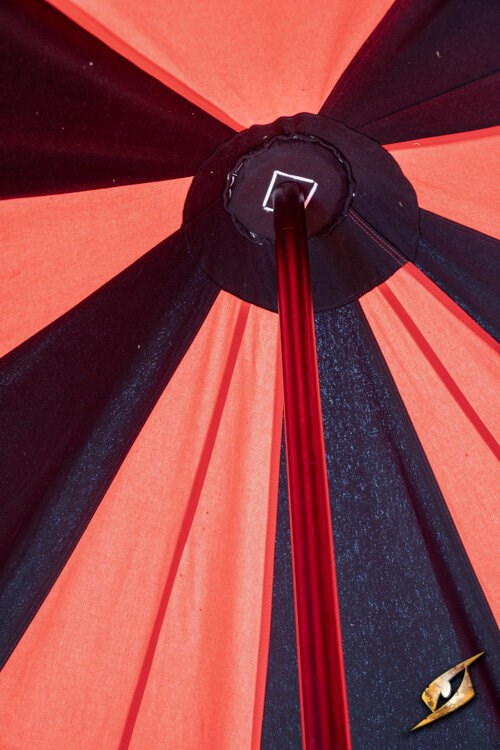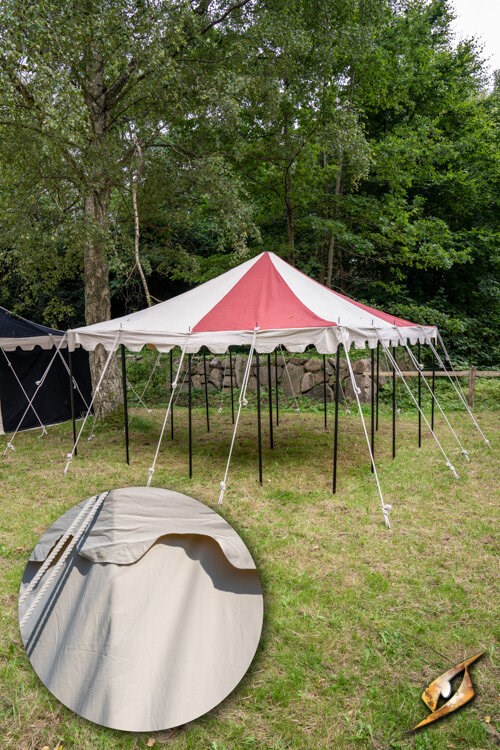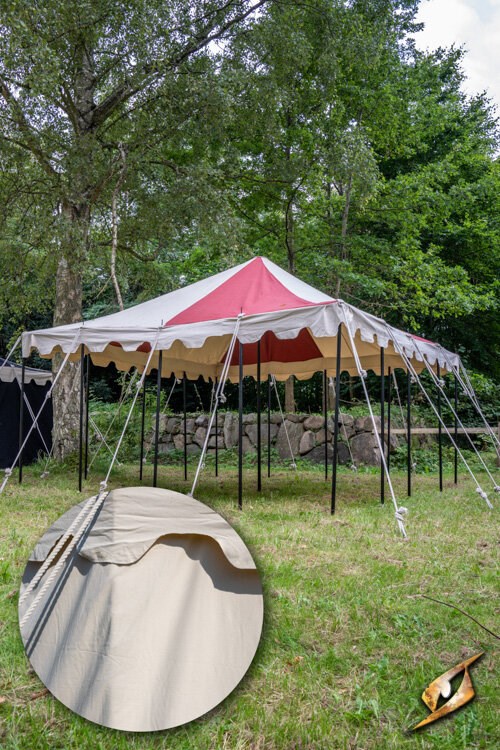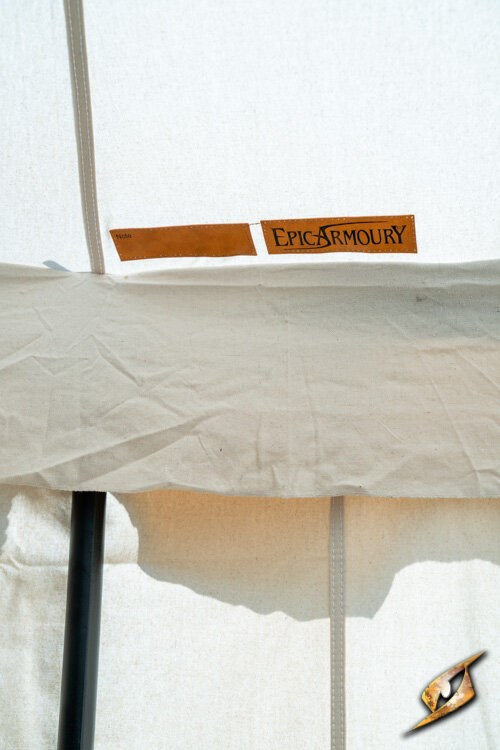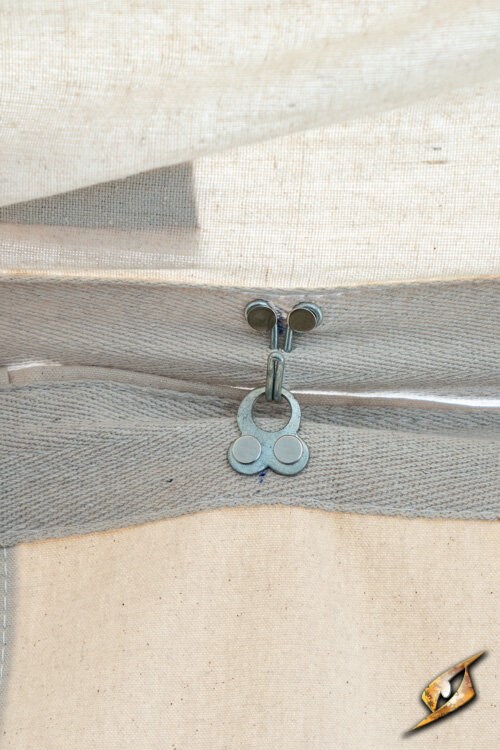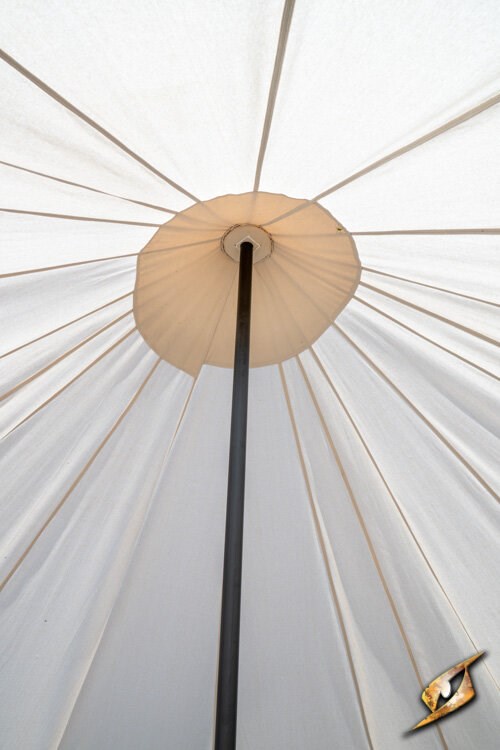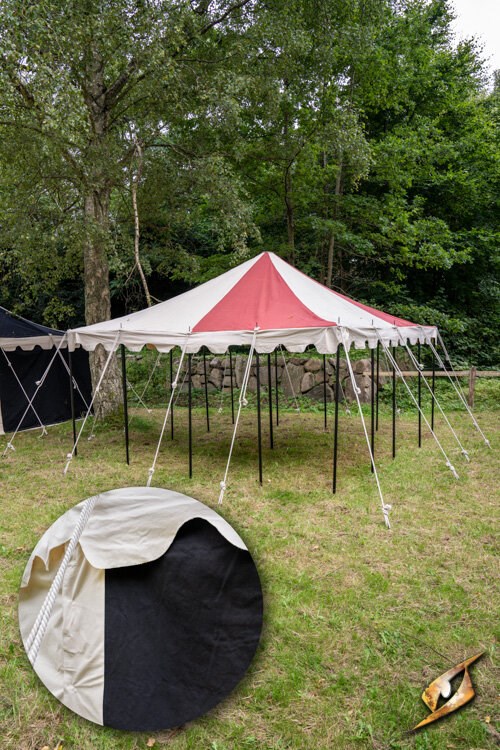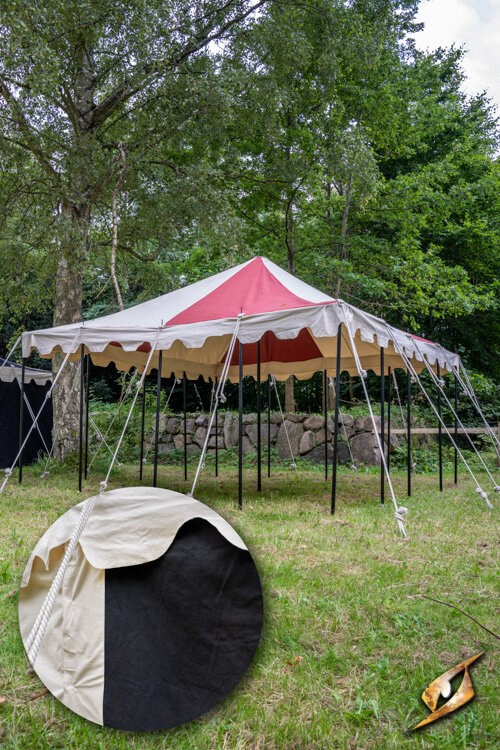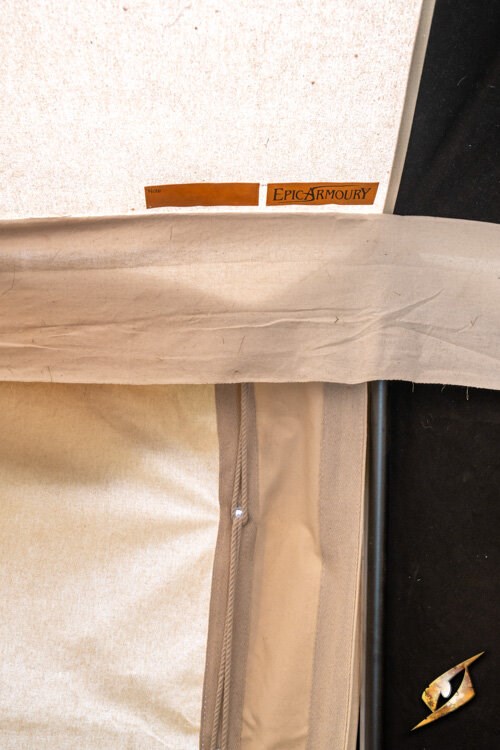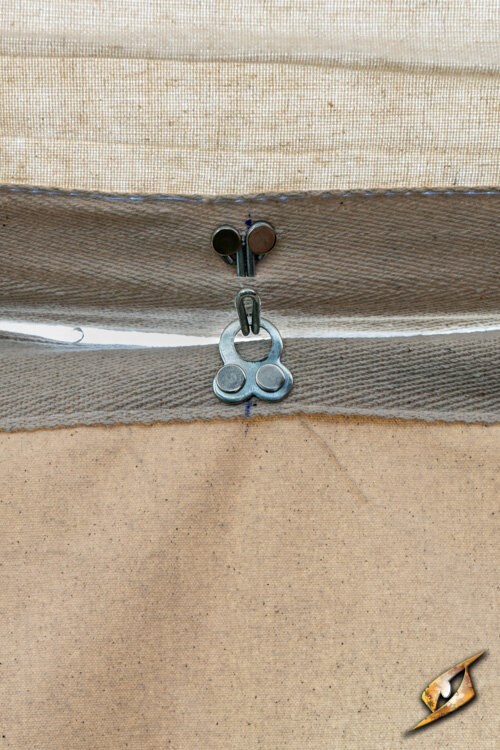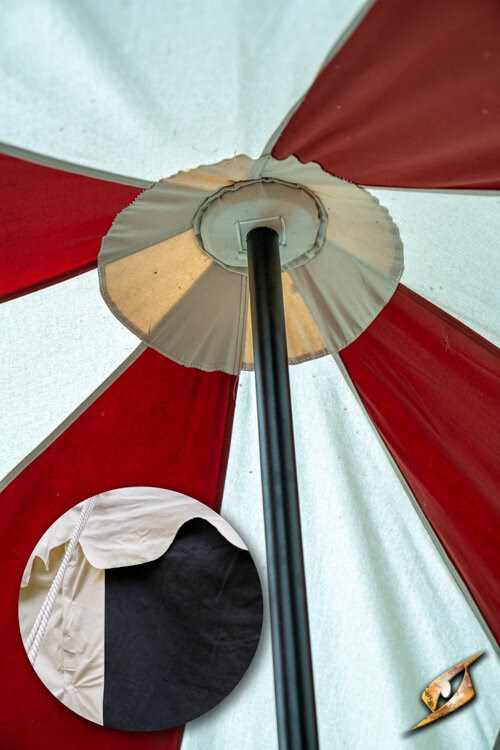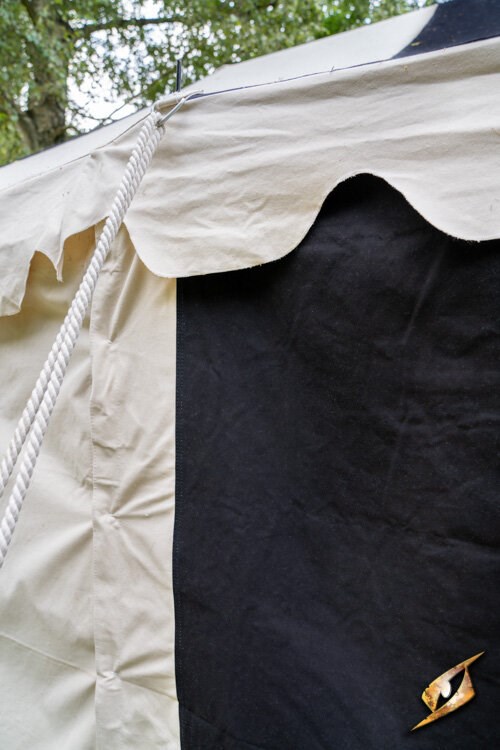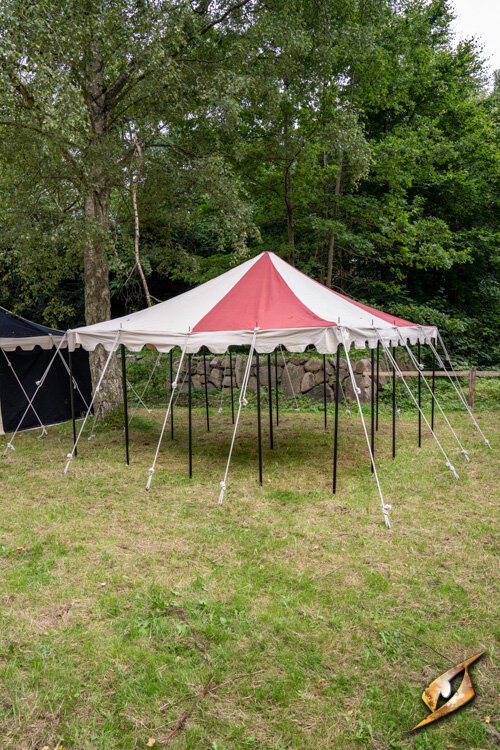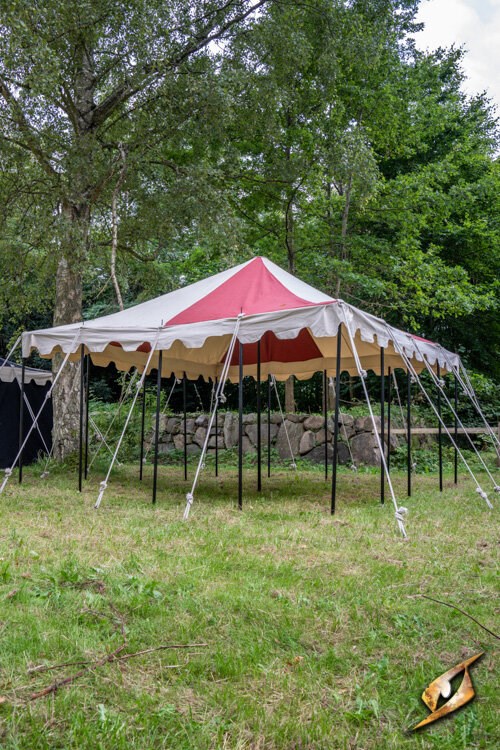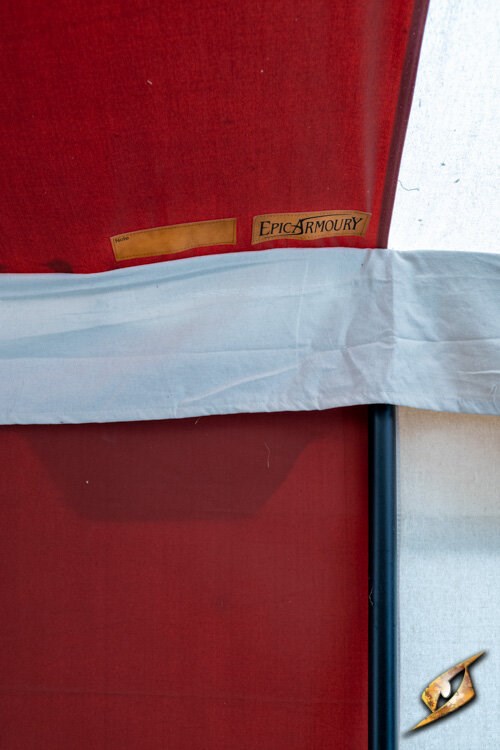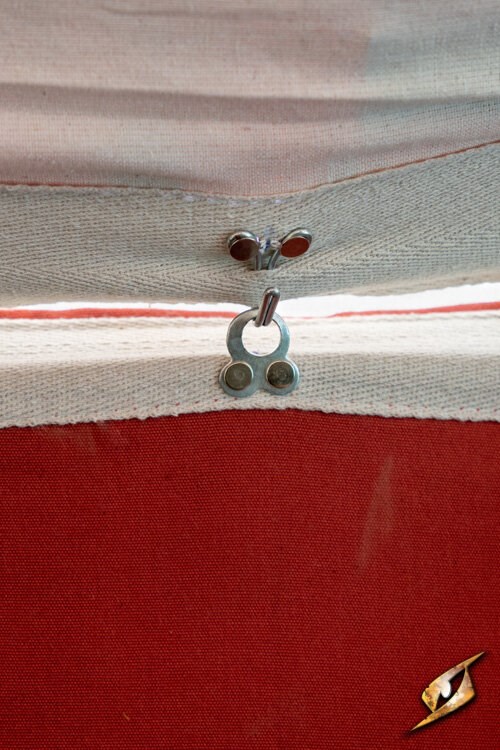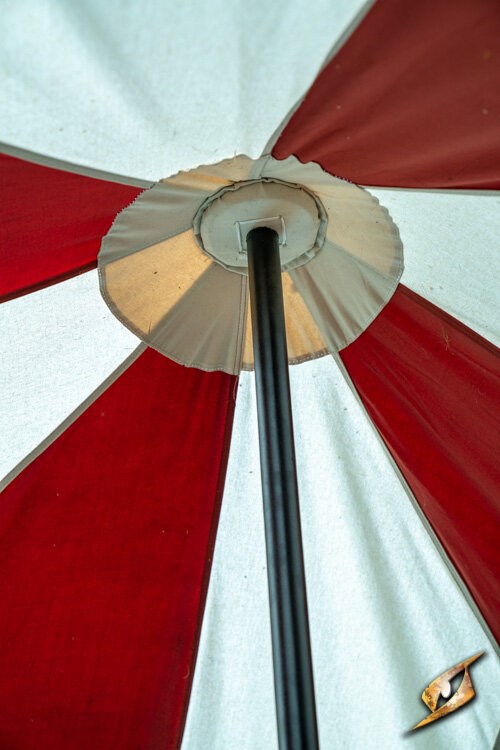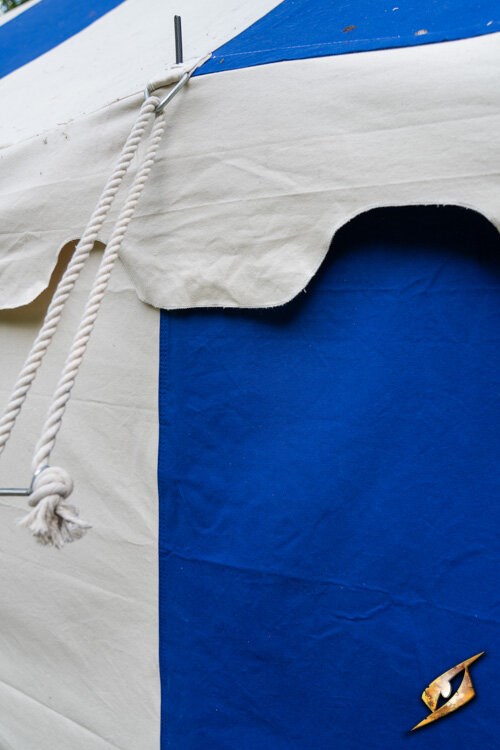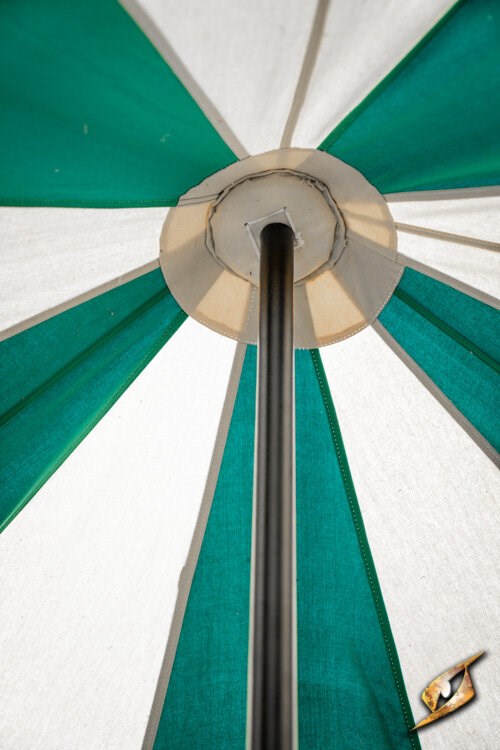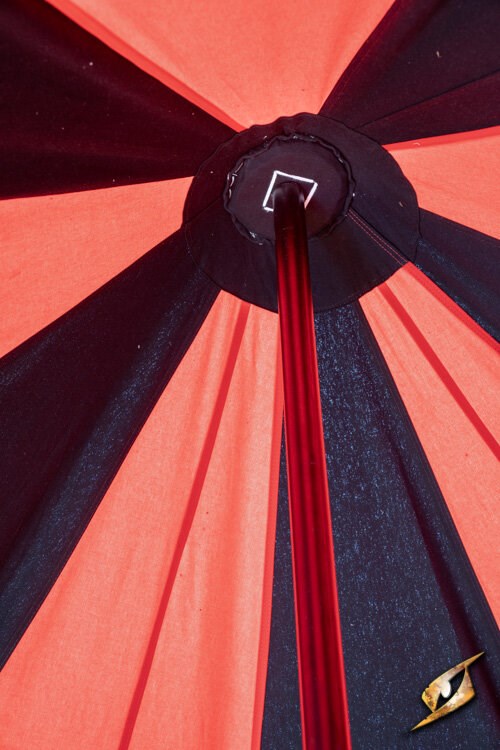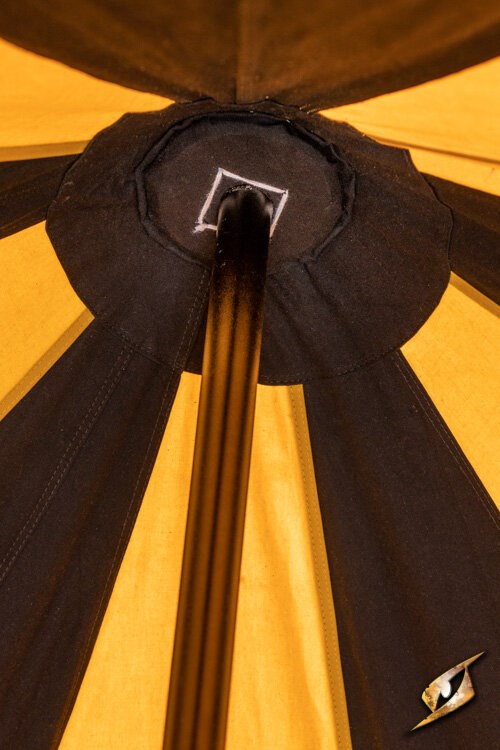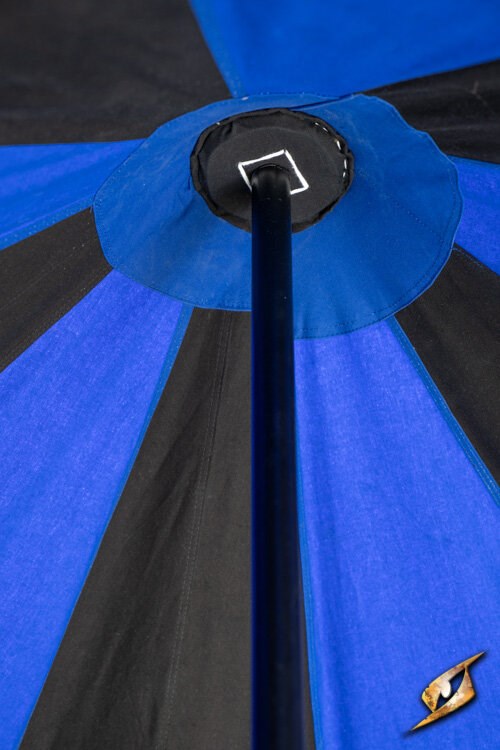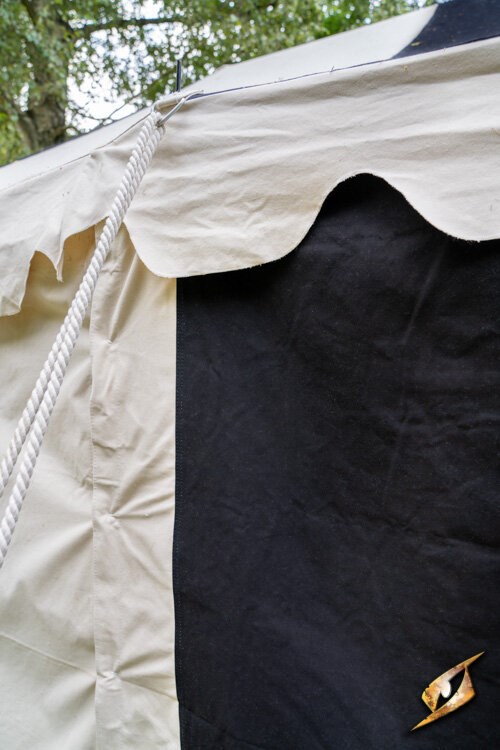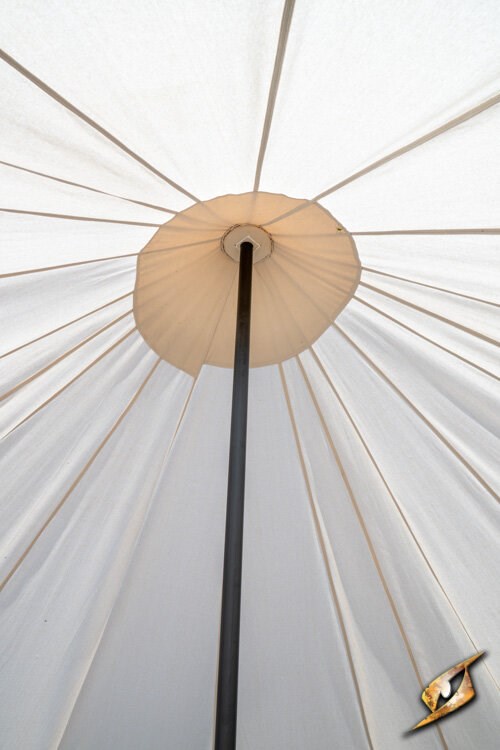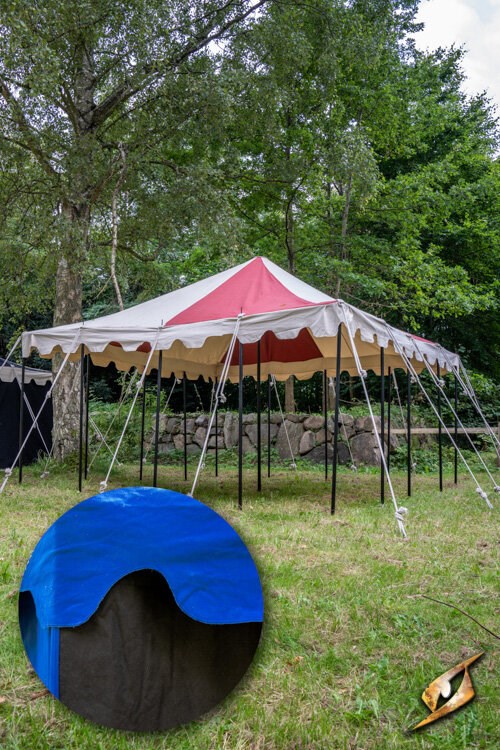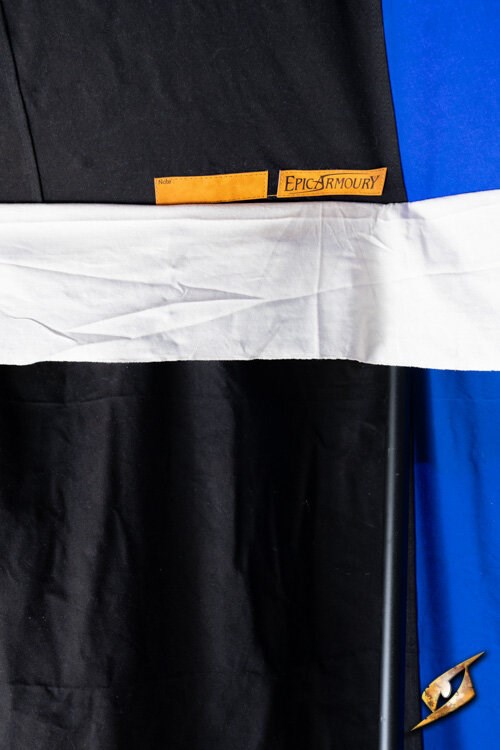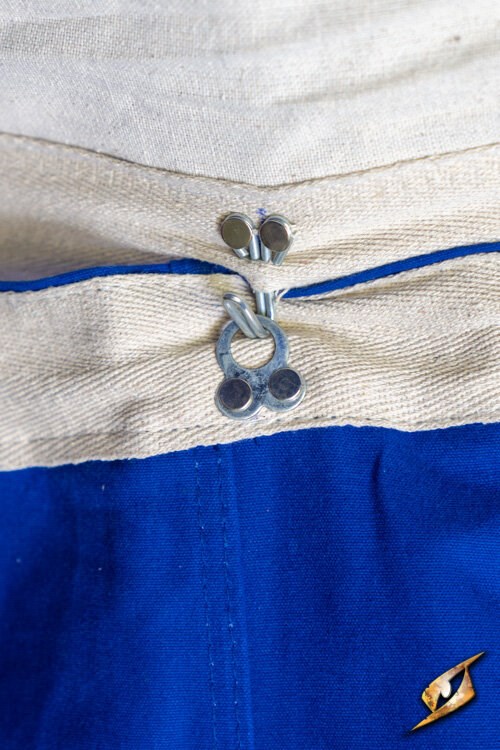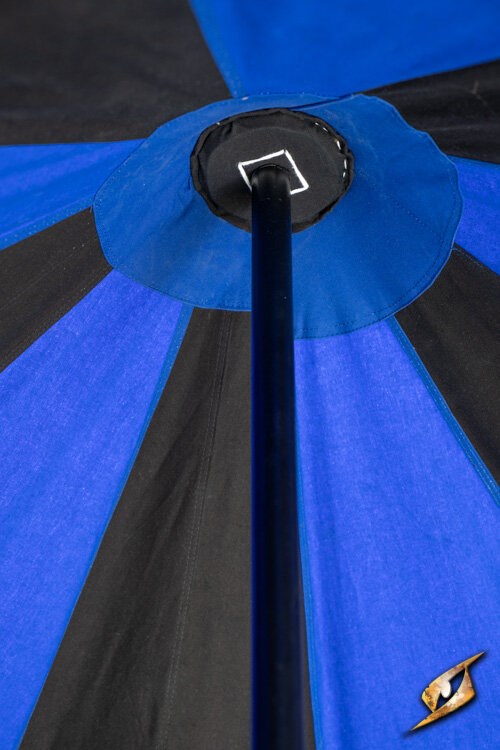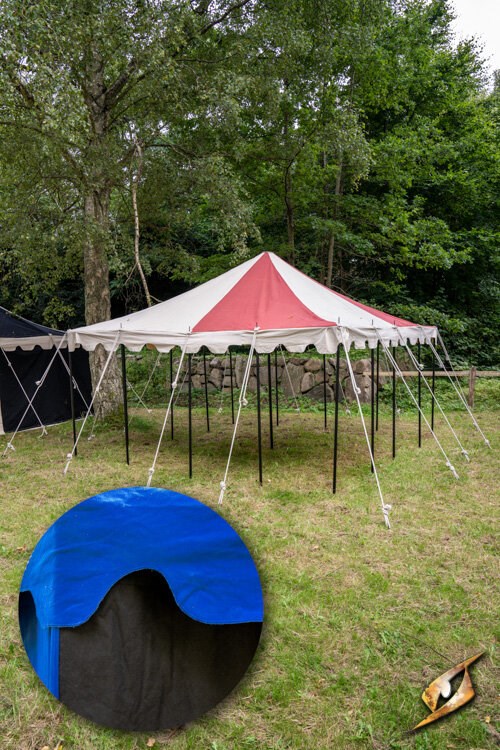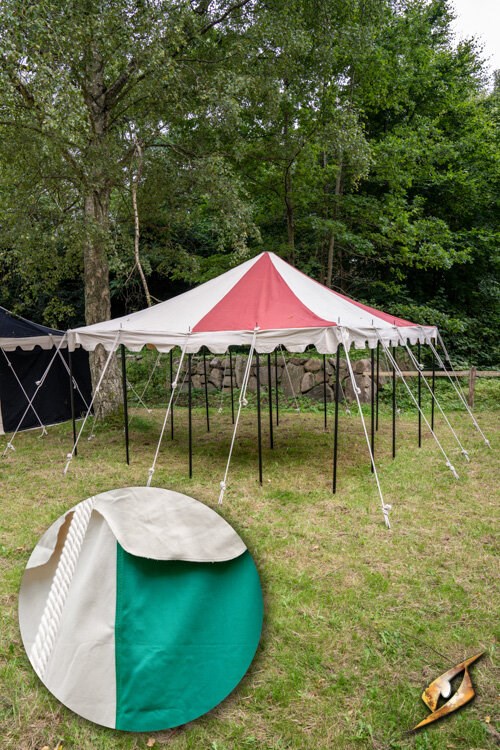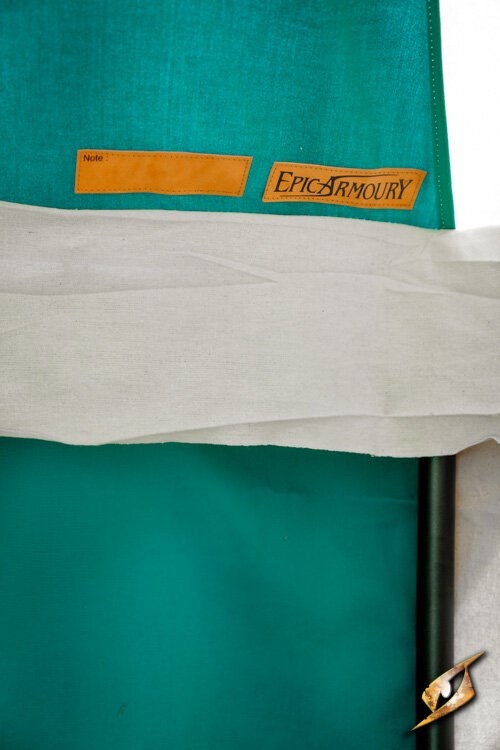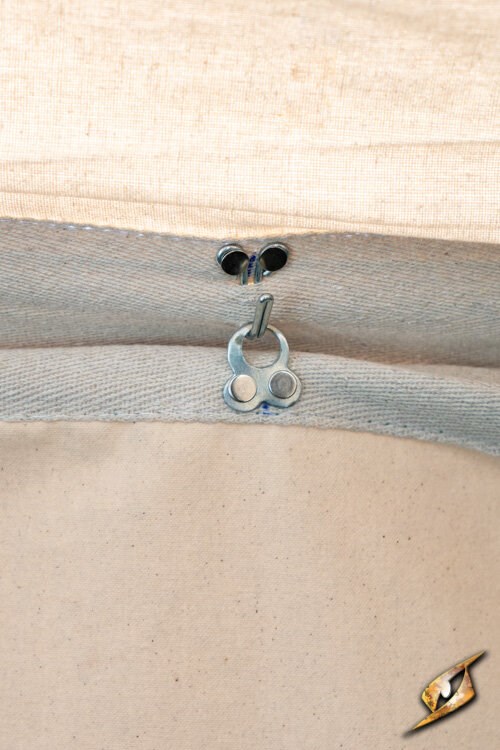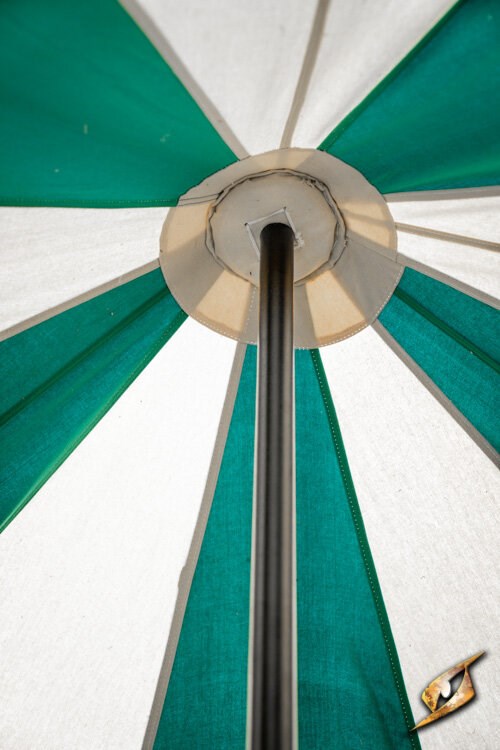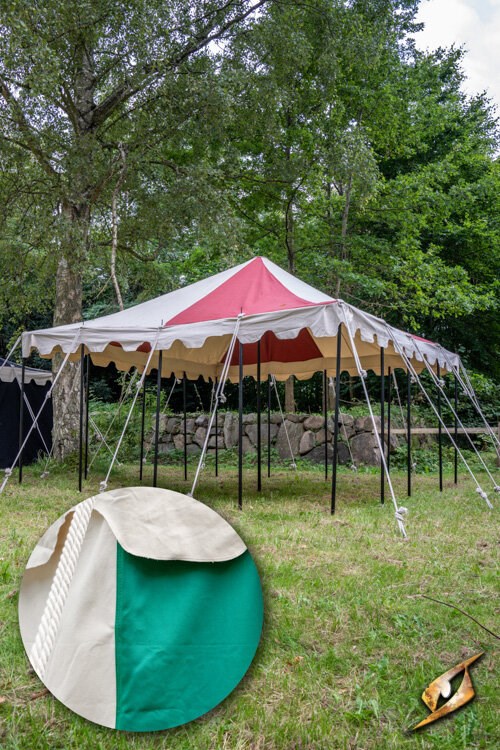 Description

Fitting

Technical Details
GONE THROUGH THE ROOF?
It was always the same. The envoy sighed as he paid the merchant and had his men carry the new canvas roof for their main negotiation tent. Everyone maintained stern expressions as if once more listening to a too-often-told jest. Either it was some mage who accidentally caused an upwards whirlwind, a gnome tinkerer displaying another disastrous invention or an adventurous warrior demonstrating a perfect lack of control with a newly acquired magical spear. The result was always the same in the end: a ruined roof piece and another trip to the merchant. The townsfolk threw him curious glances as they almost ceremoniously left the town square. One day, he swore, it would be HIM that would go through the roof!
If unfortunate events force you to purchase a new roof for your tent or simply wish to have another colour option, you need to look no further! This roof piece is designed to fit the Marquee Tent (4×4m) with our easy-to-use fastening hook system and specially designed tent centre poles. The fabric comprises 100% heavy-duty (425g/m²) cotton, weatherproofed with paraffin wax for extra durability. Note that pegs and poles are sold separately. With correct maintenance, these tent sidewalls will keep you and your party sheltered throughout many adventurous seasons. Just be careful not to attract hungry wyverns!
REGARDING SHIPPING
As our canvas tents and canvas tent roof pieces have considerable volume and weight, the standard calculator for shipping does not apply when ordering this product type. After ordering a tent or roof piece from our website, we will contact you and provide an exact shipping offer based on your location, which you must confirm before packing and shipping your order.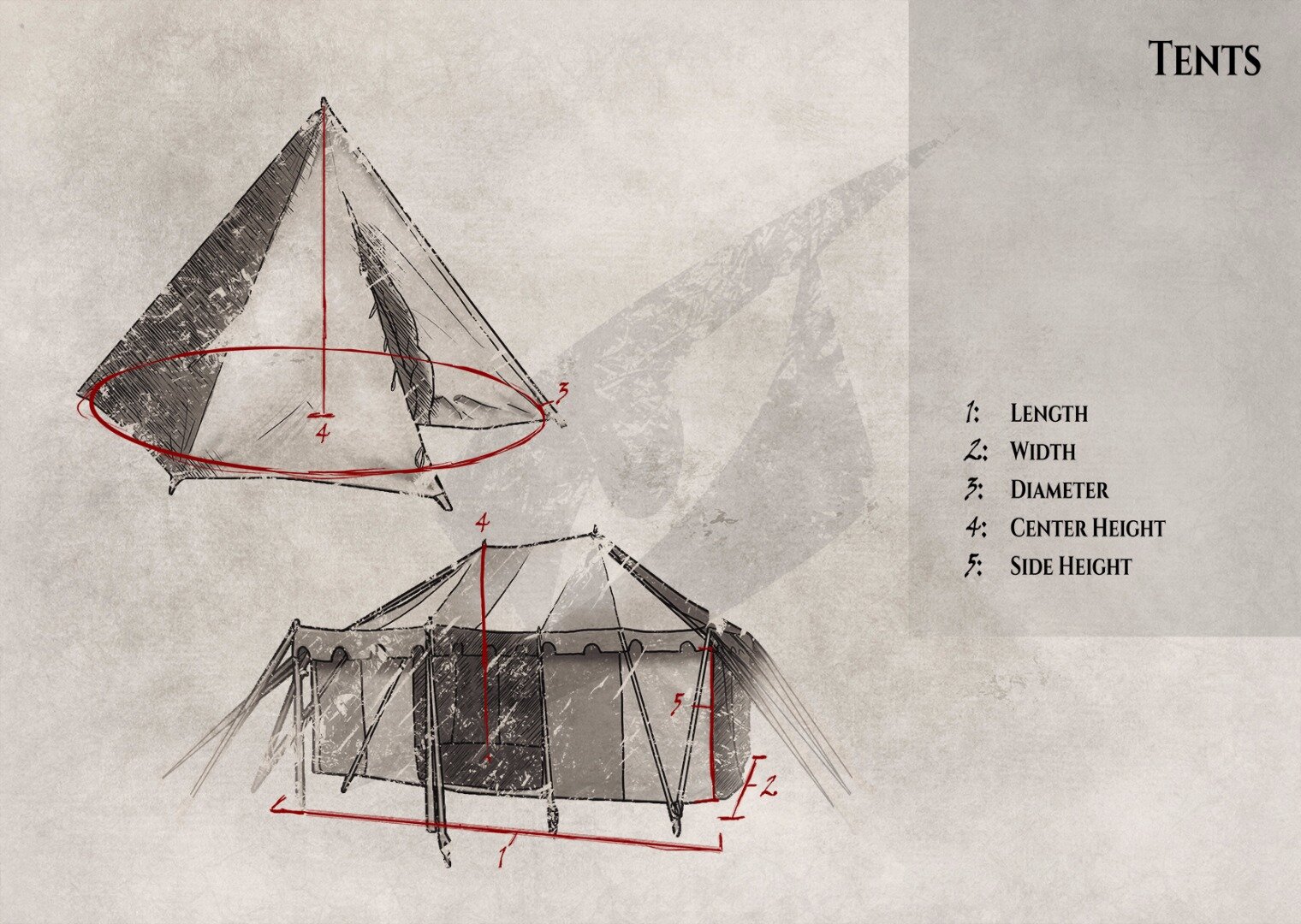 Brand:
Epic Armoury
Product type:
Tent Roof
Release date:
02/02/2020