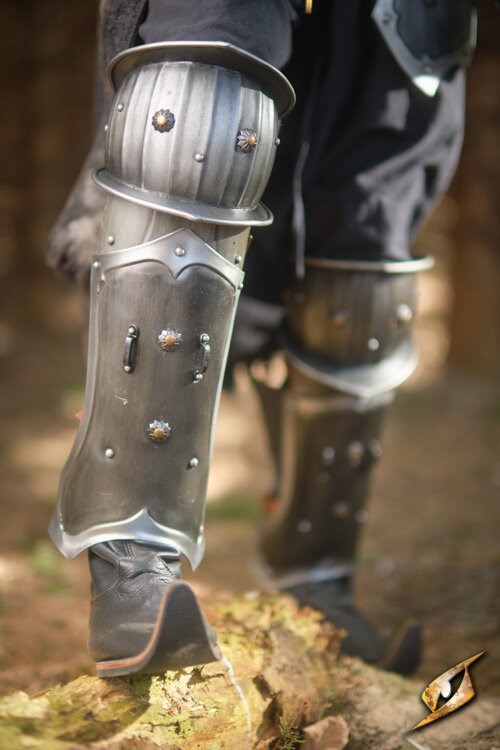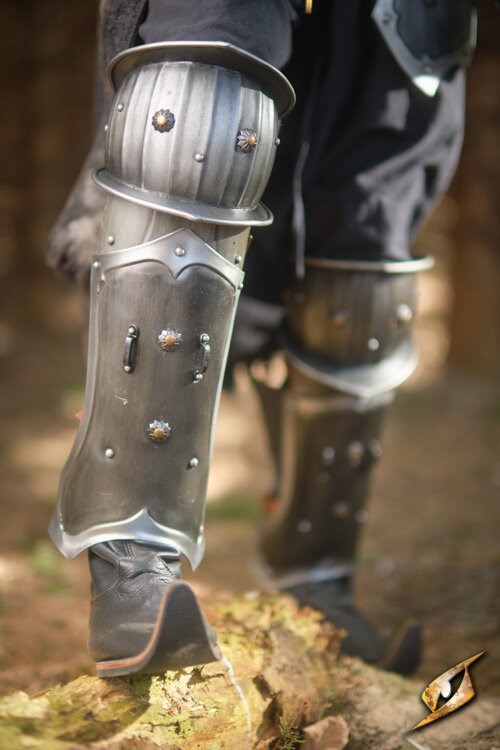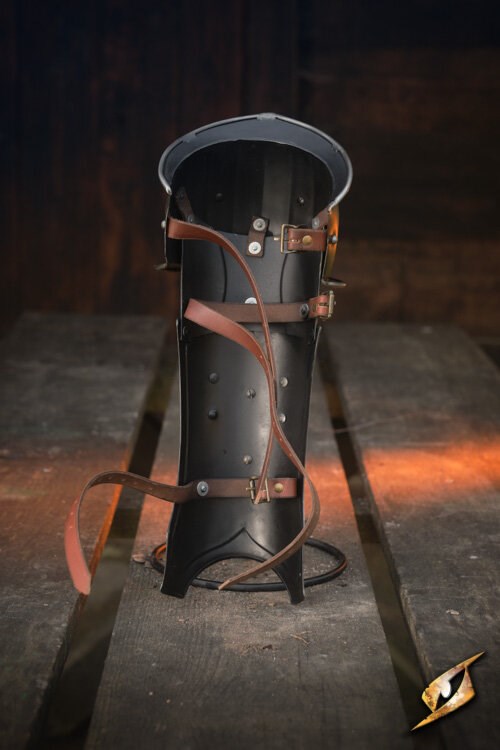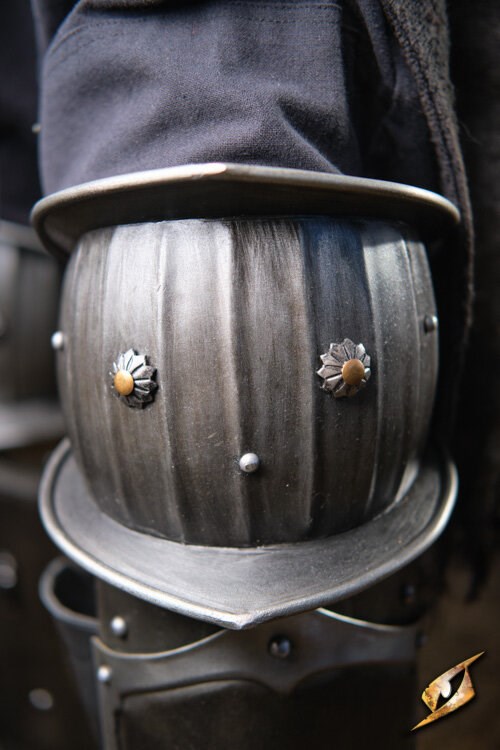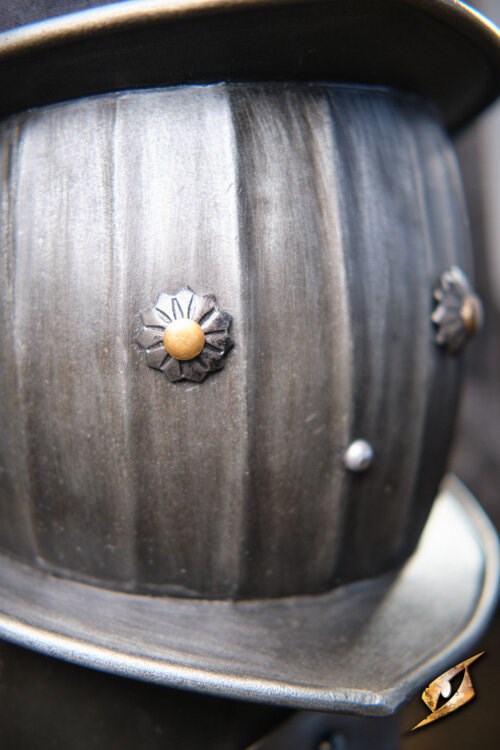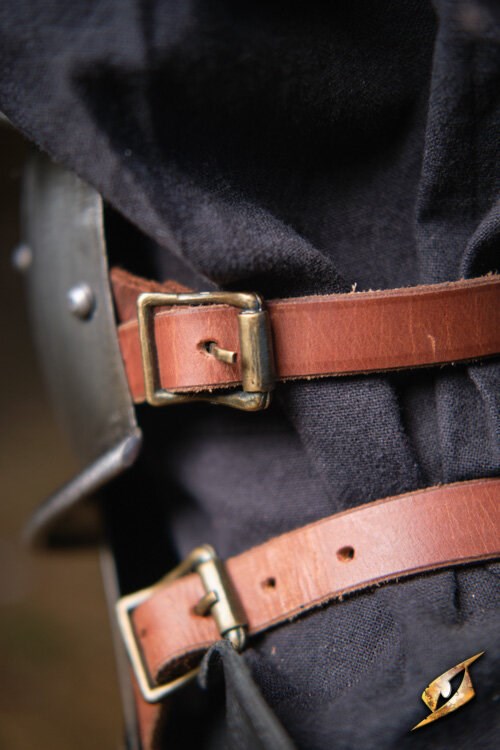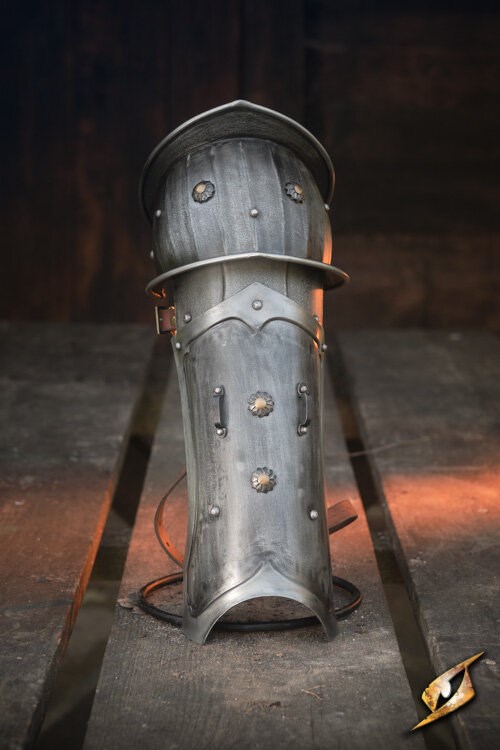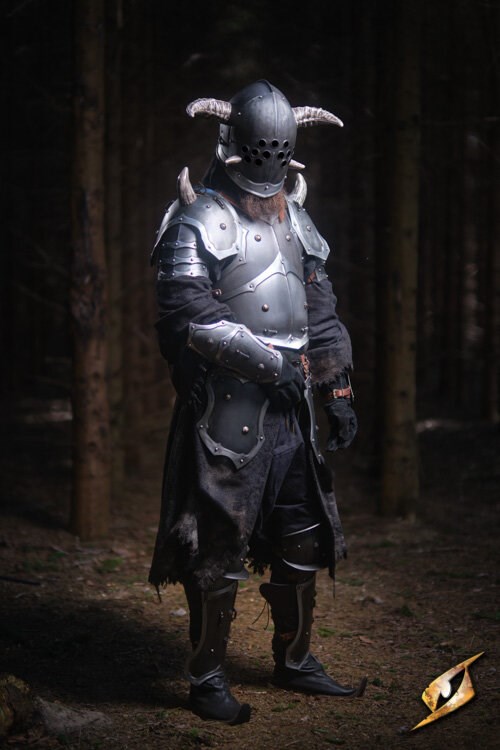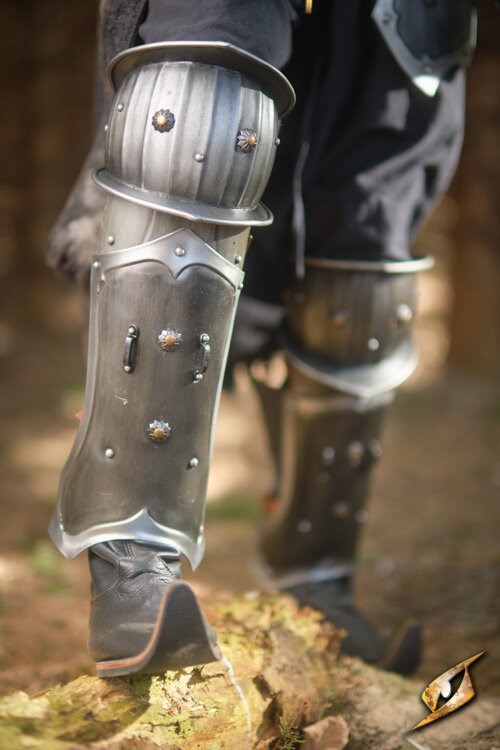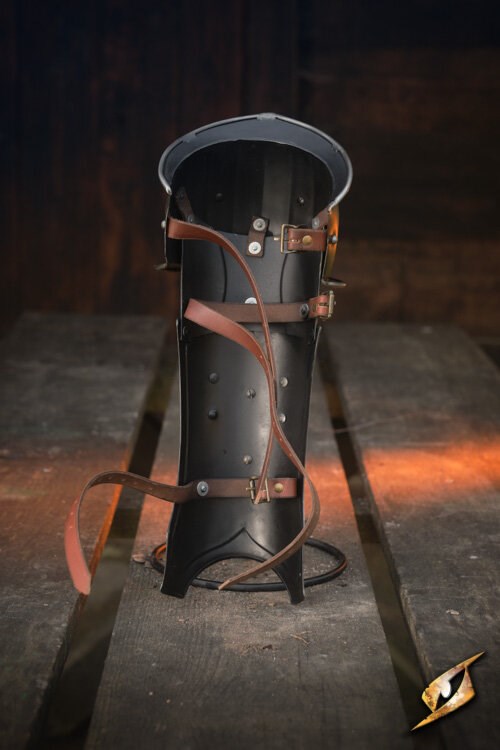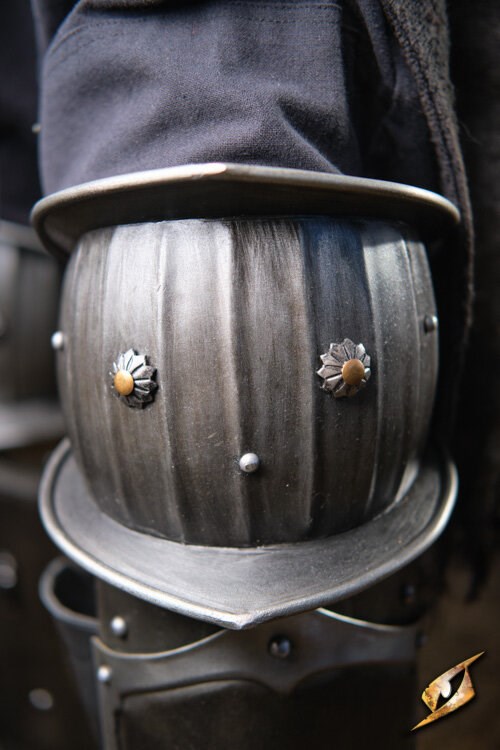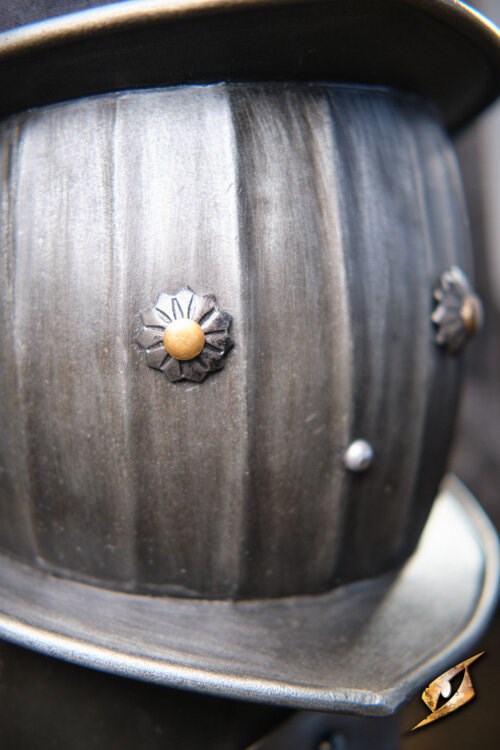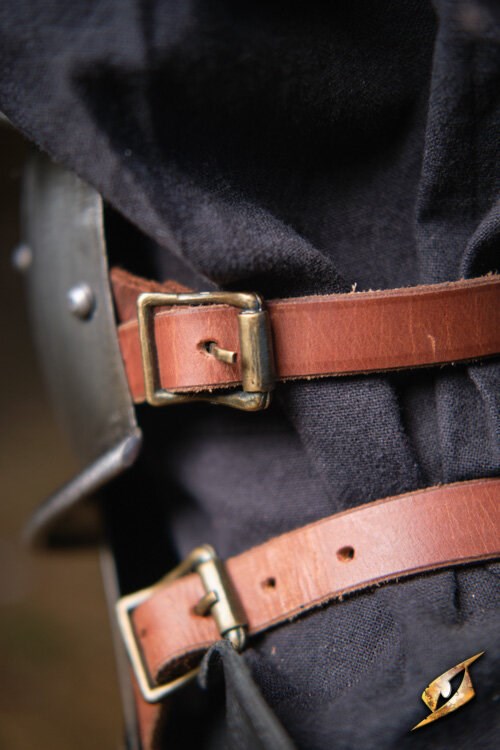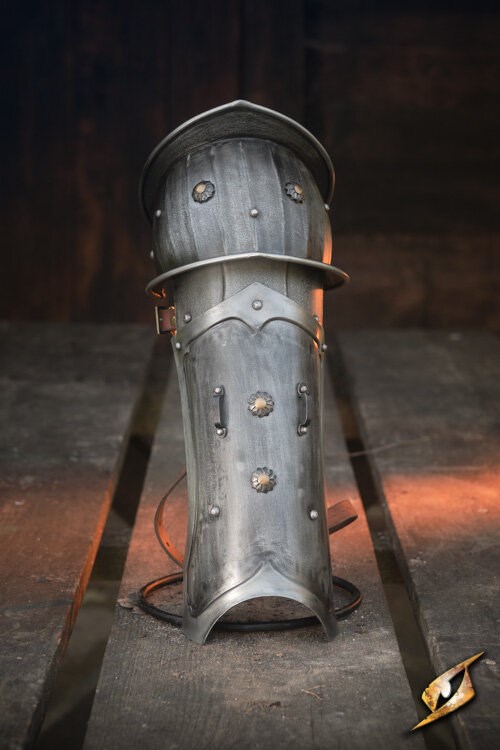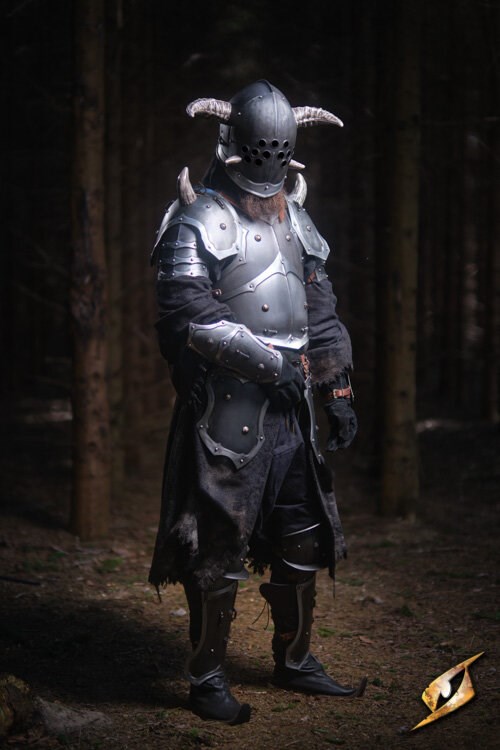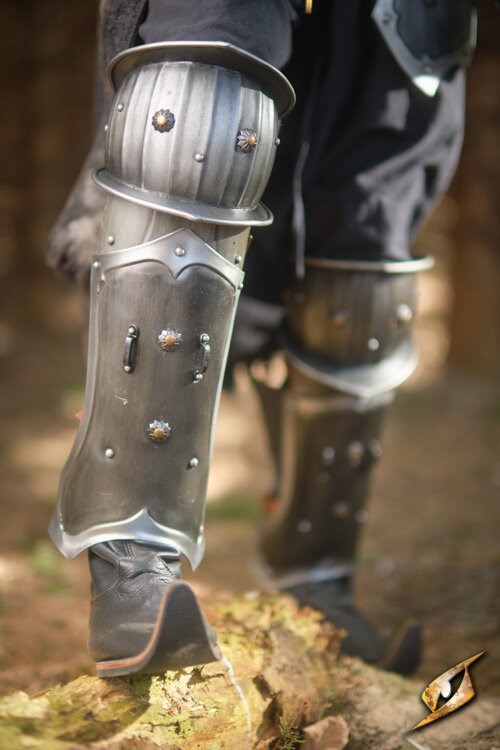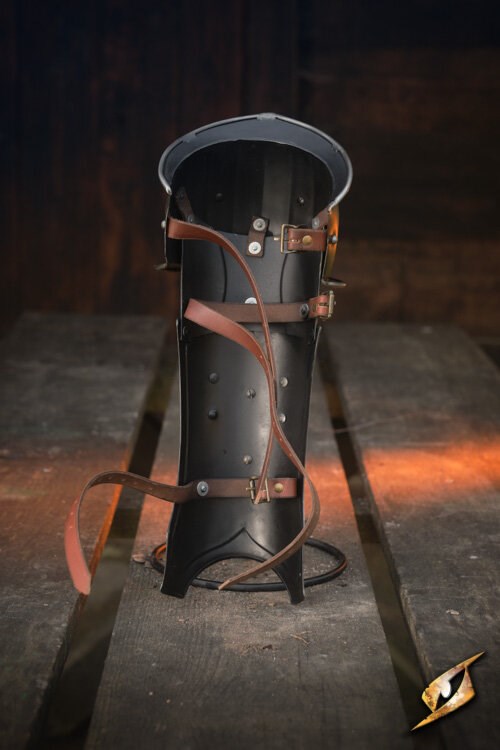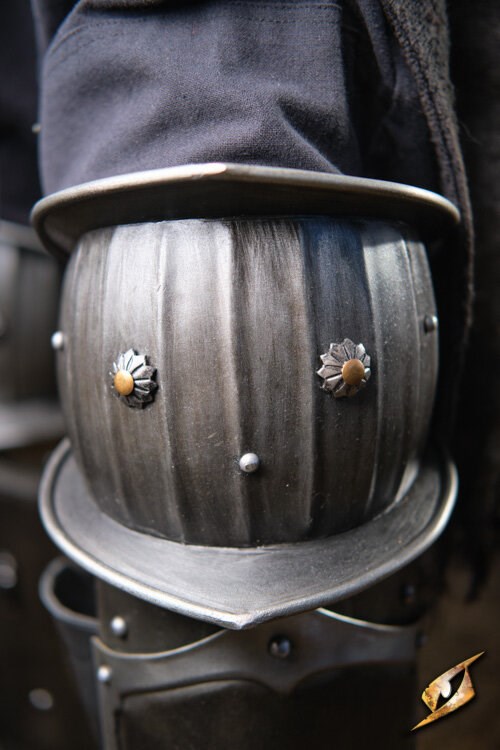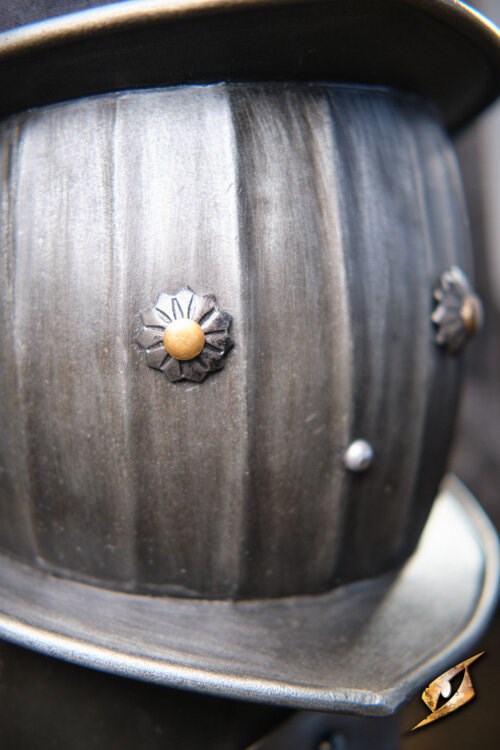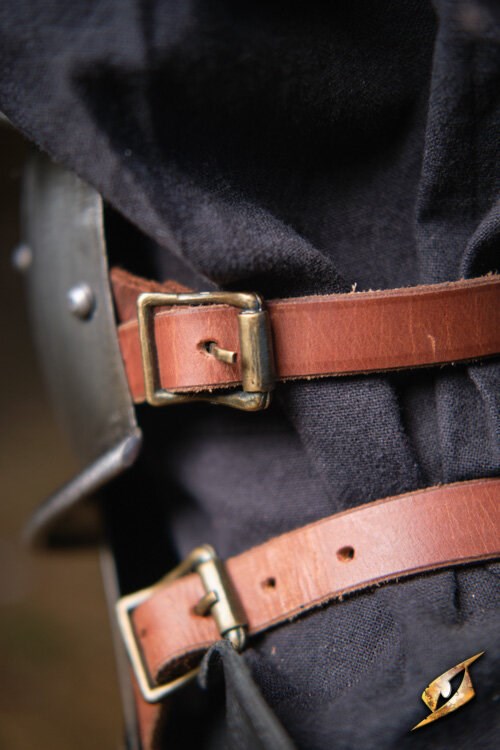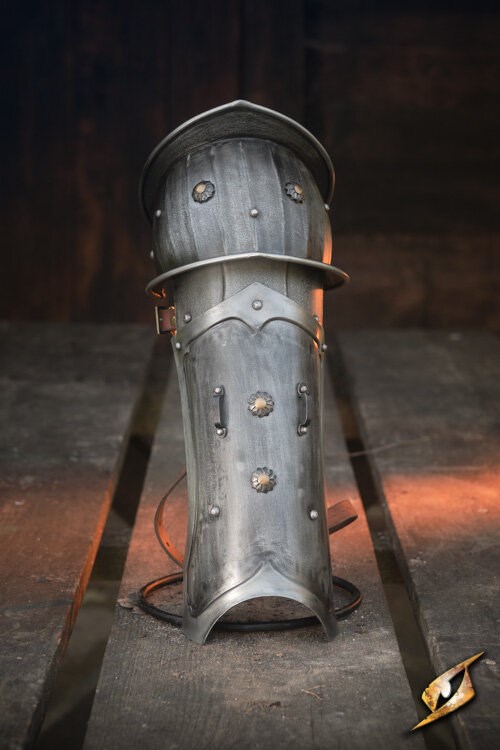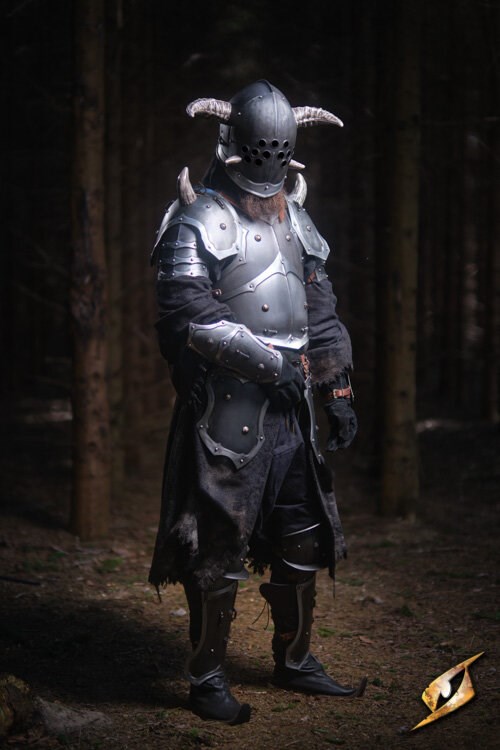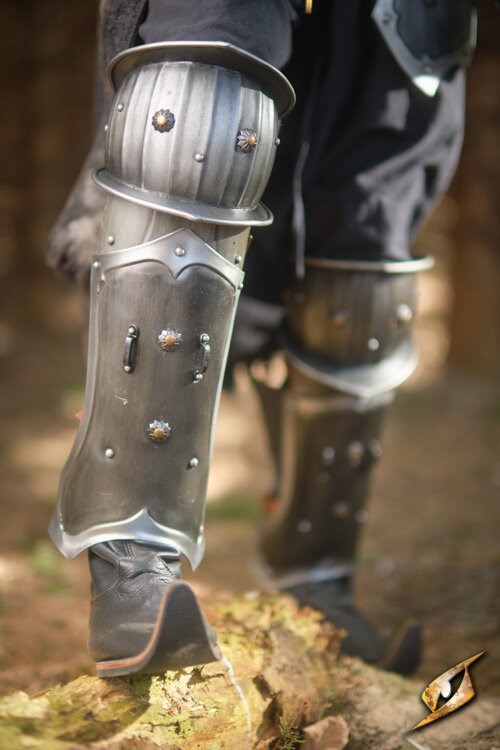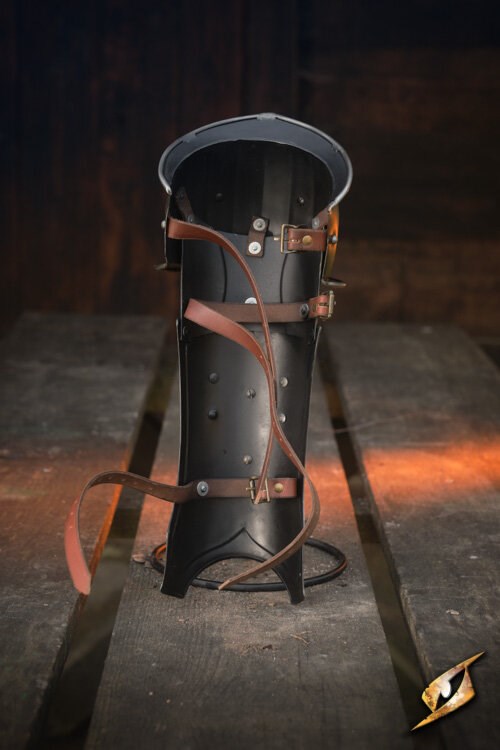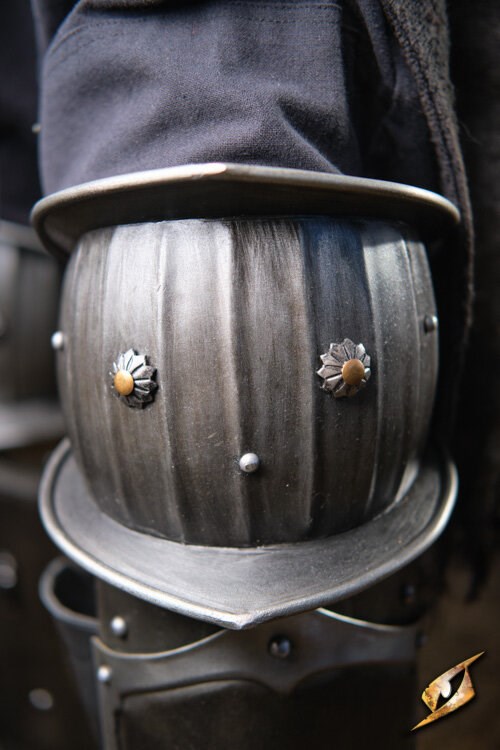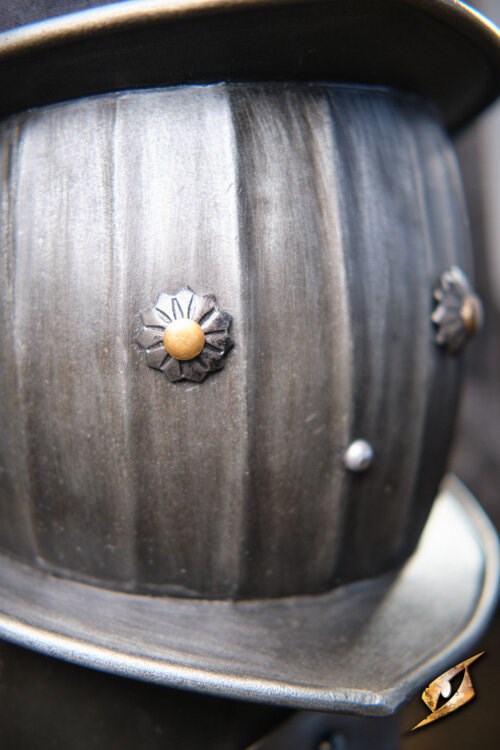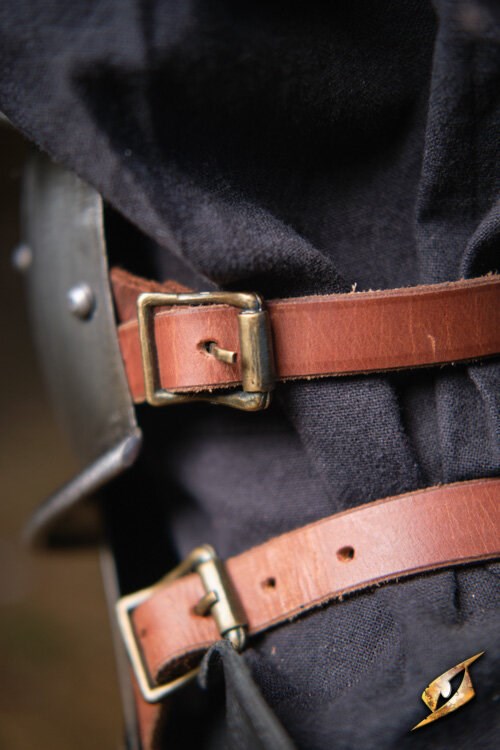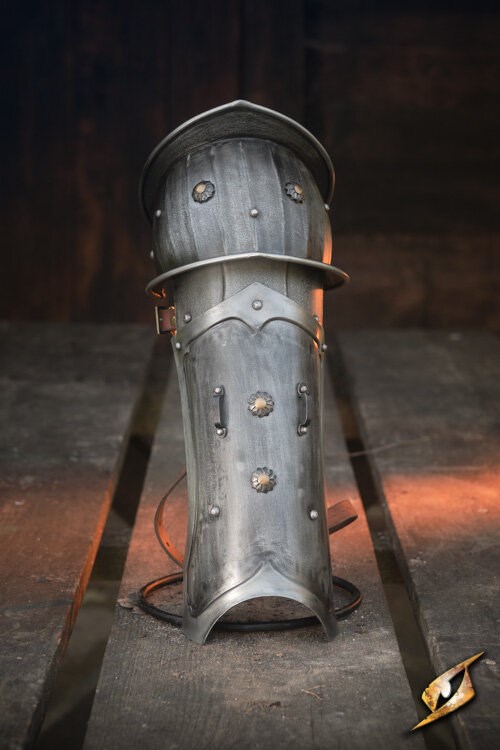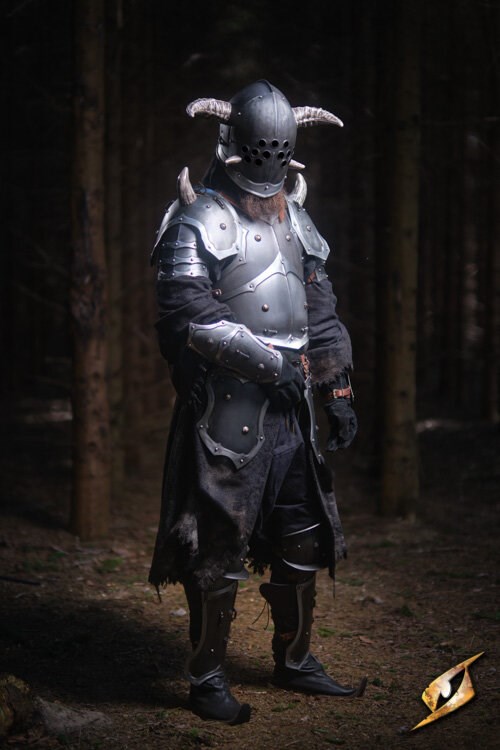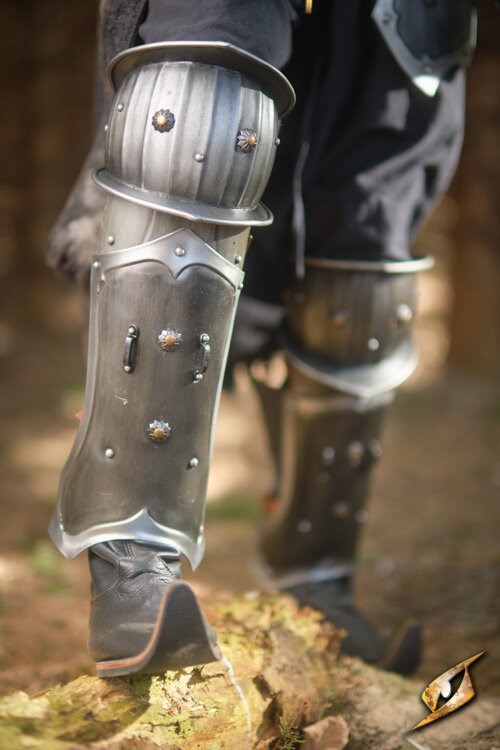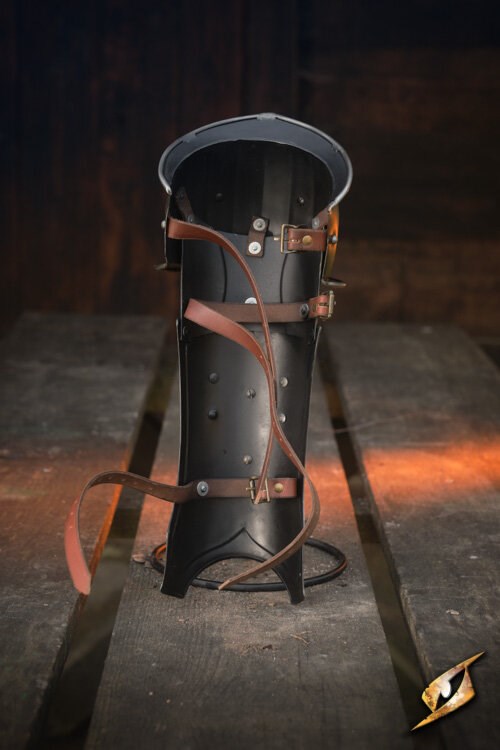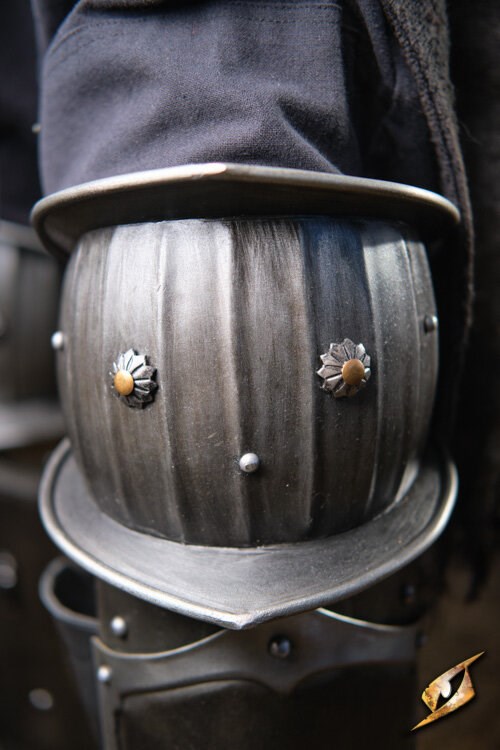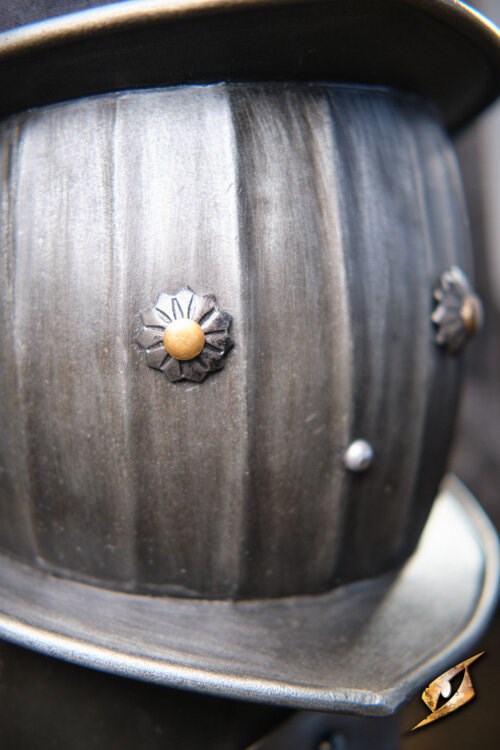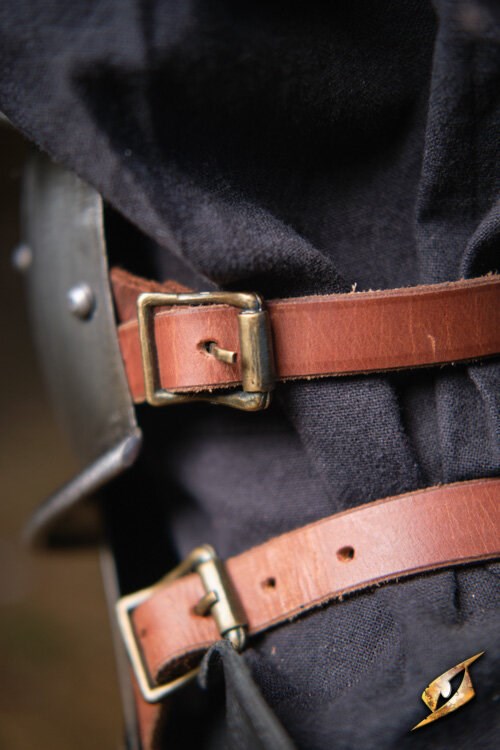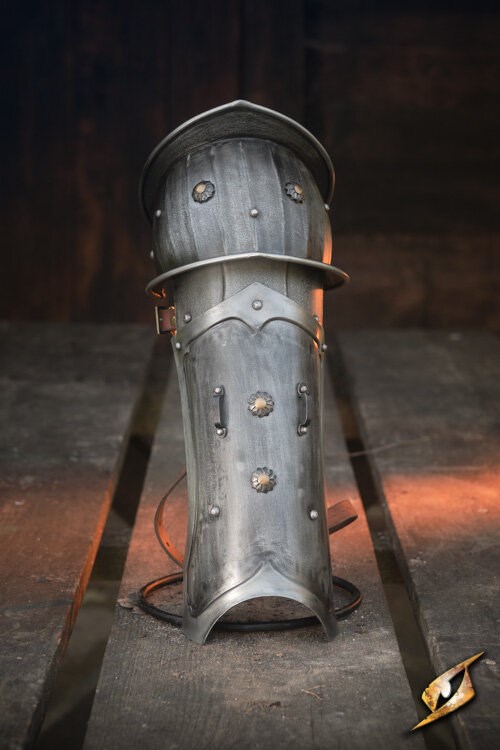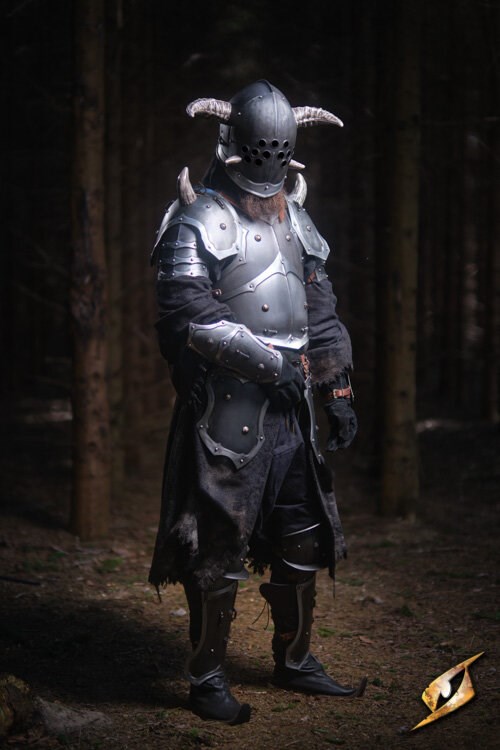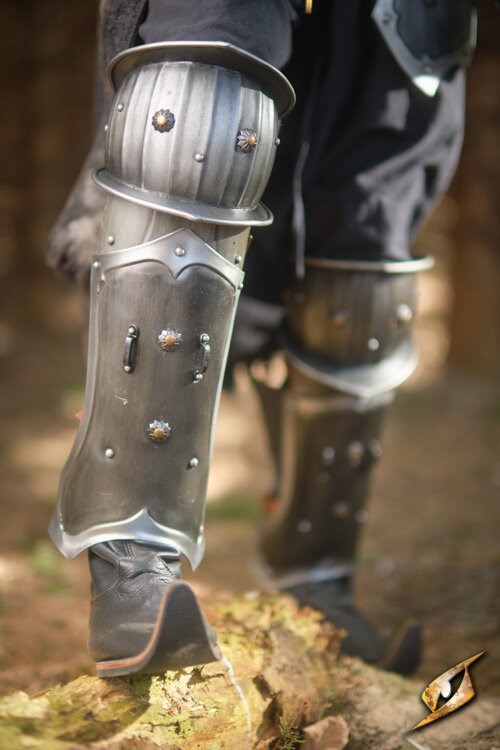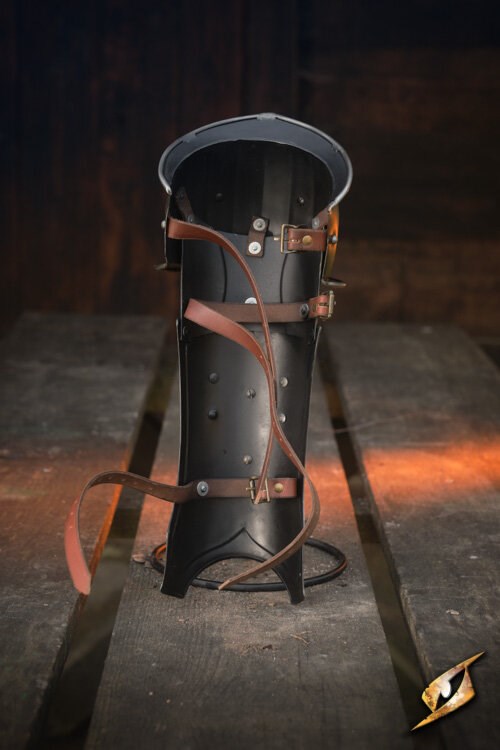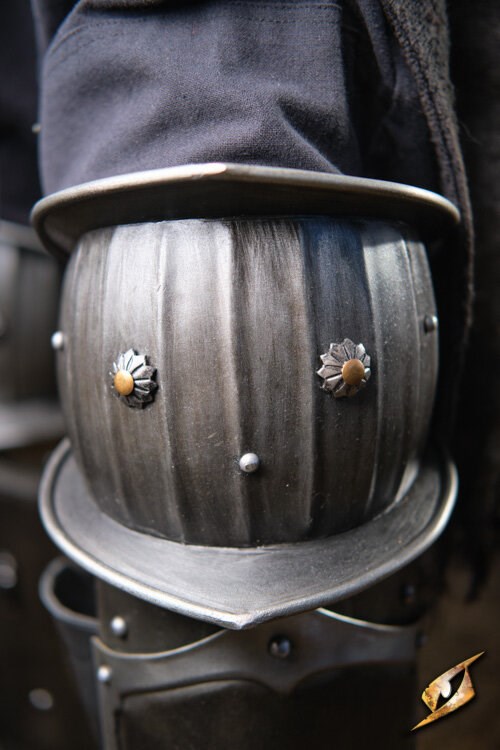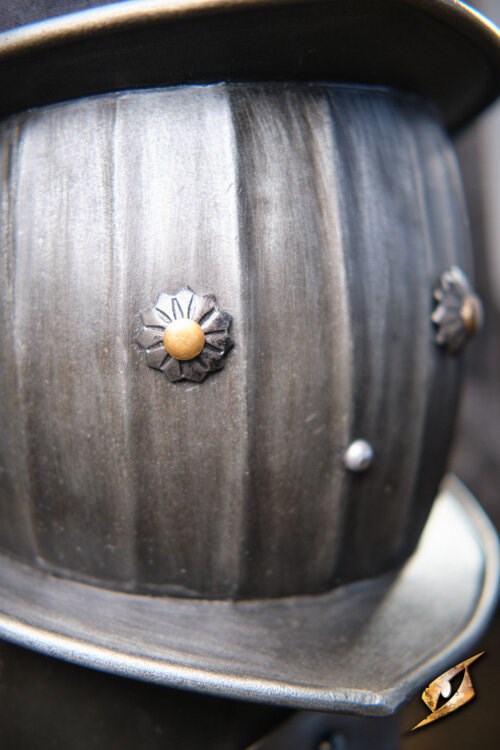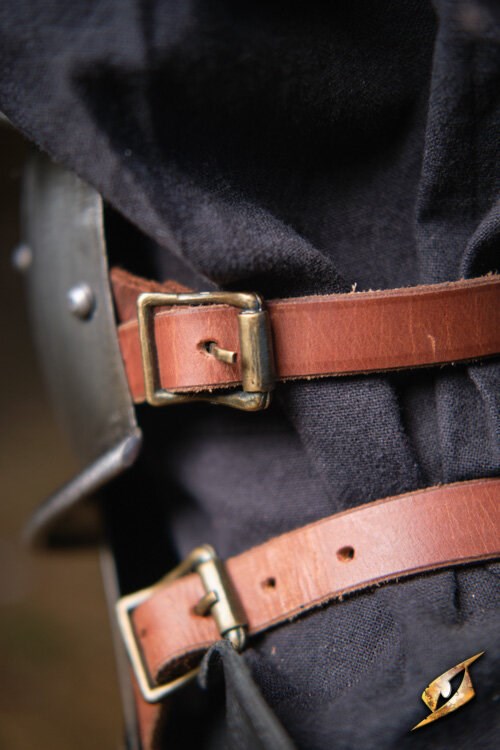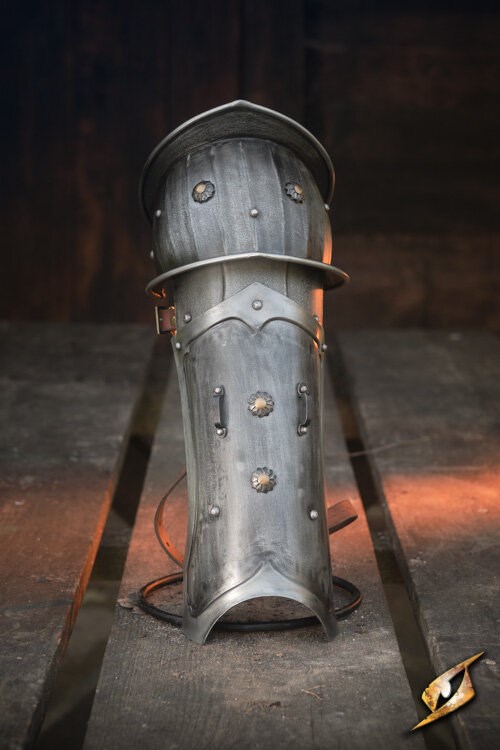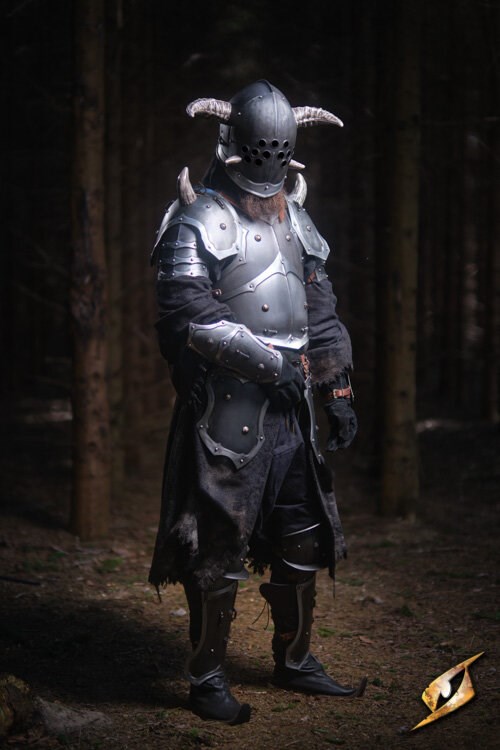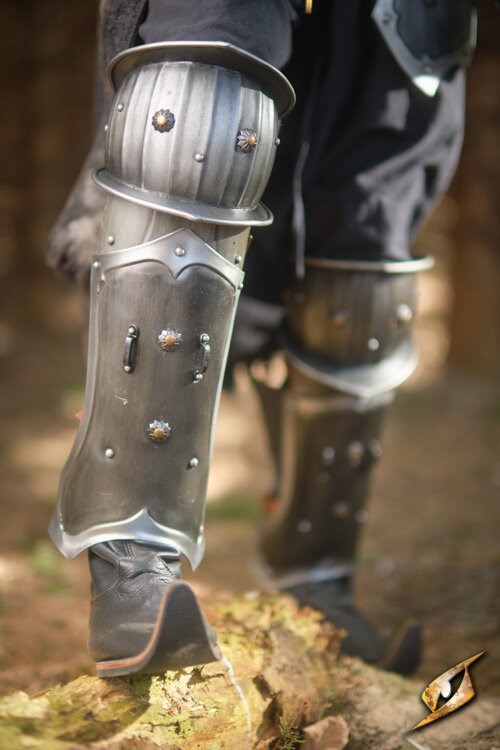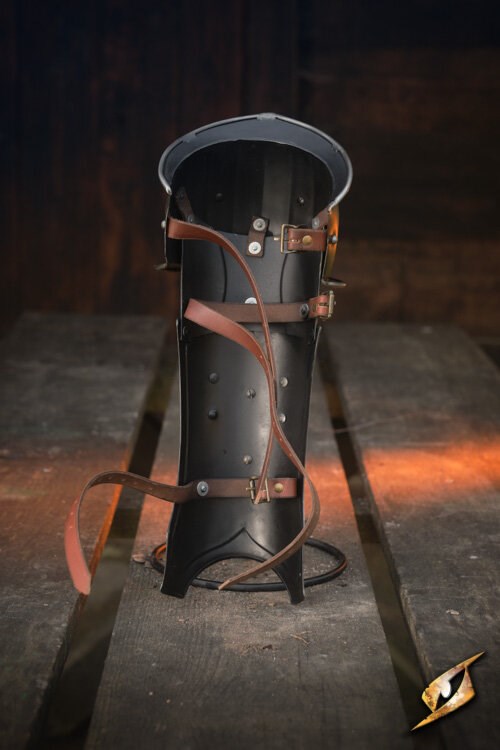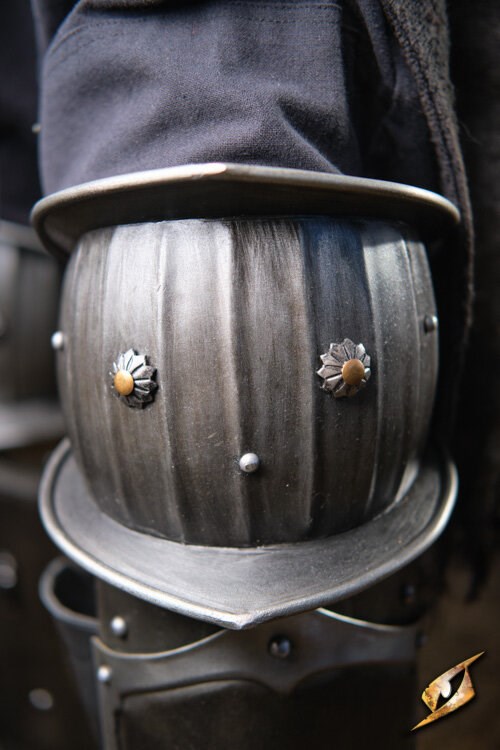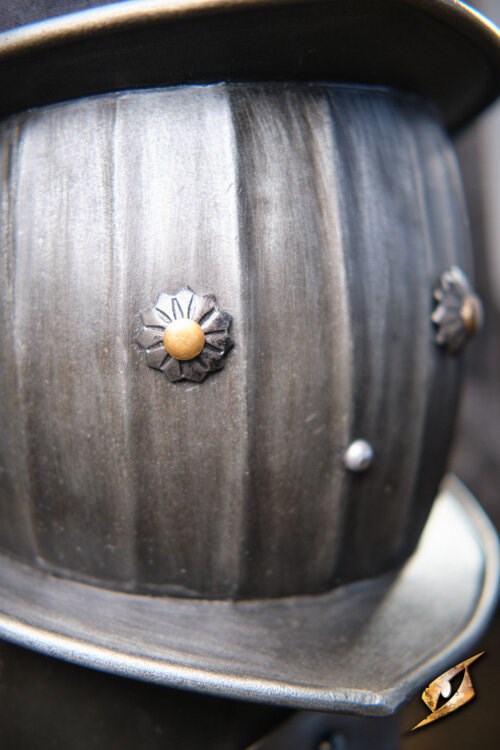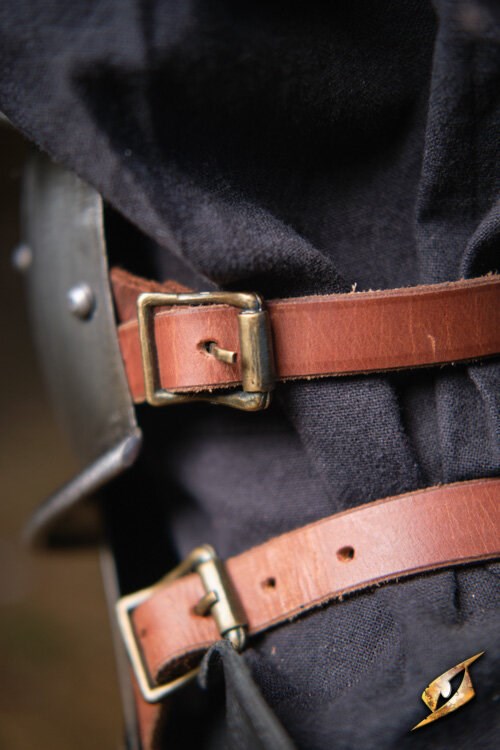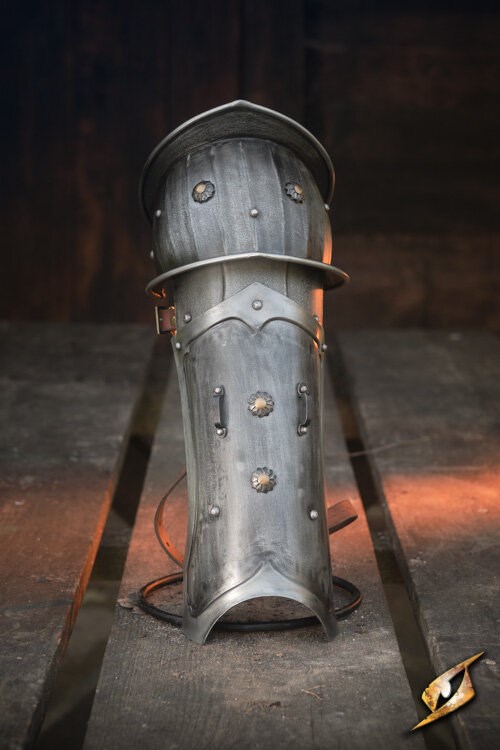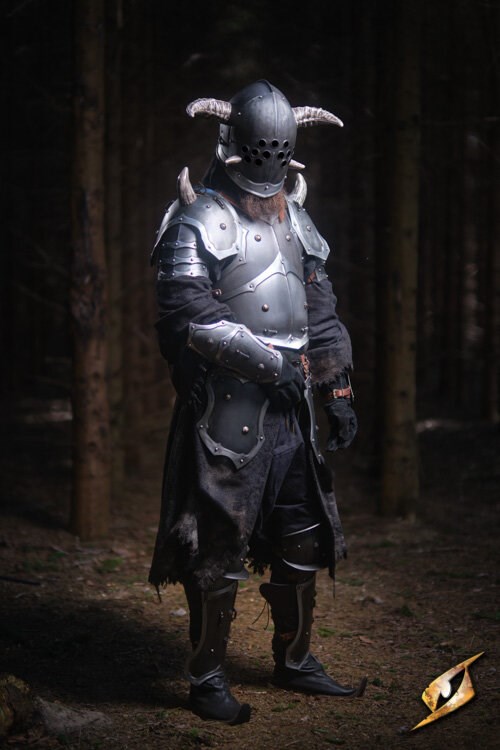 Description

Sizeguide

Fitting

Quality

Technical Details
LETHAL LEGS!
"The squire did his best to withstand the assault. His determination was admirable. However, it did not change the inevitable. The armoured being did not even bother to strike him down with its cursed blade. Instead, it mocked him by lethally kicking its spiked leg into his chest before continuing onwards."
The Marauder Greaves provide unyielding, ruinous protection, made from mild steel in Epic Dark and Epic Grey colours to emphasise a sinister and unholy origin. They are designed with star-shaped place-holder screws that are replaceable with mountable accessories such as the Mountable Demon Horns and minor grips, making it possible to attach heinous additions such as an Human Shrunken Head or a Elven Trophy Ear.
The Marauder Greaves are designed to pair with the Marauder Cuirass, Marauder Helmet, Marauder Pauldrons, Marauder Armguards, Marauder Belt Shields, and Mountable Demon Horns.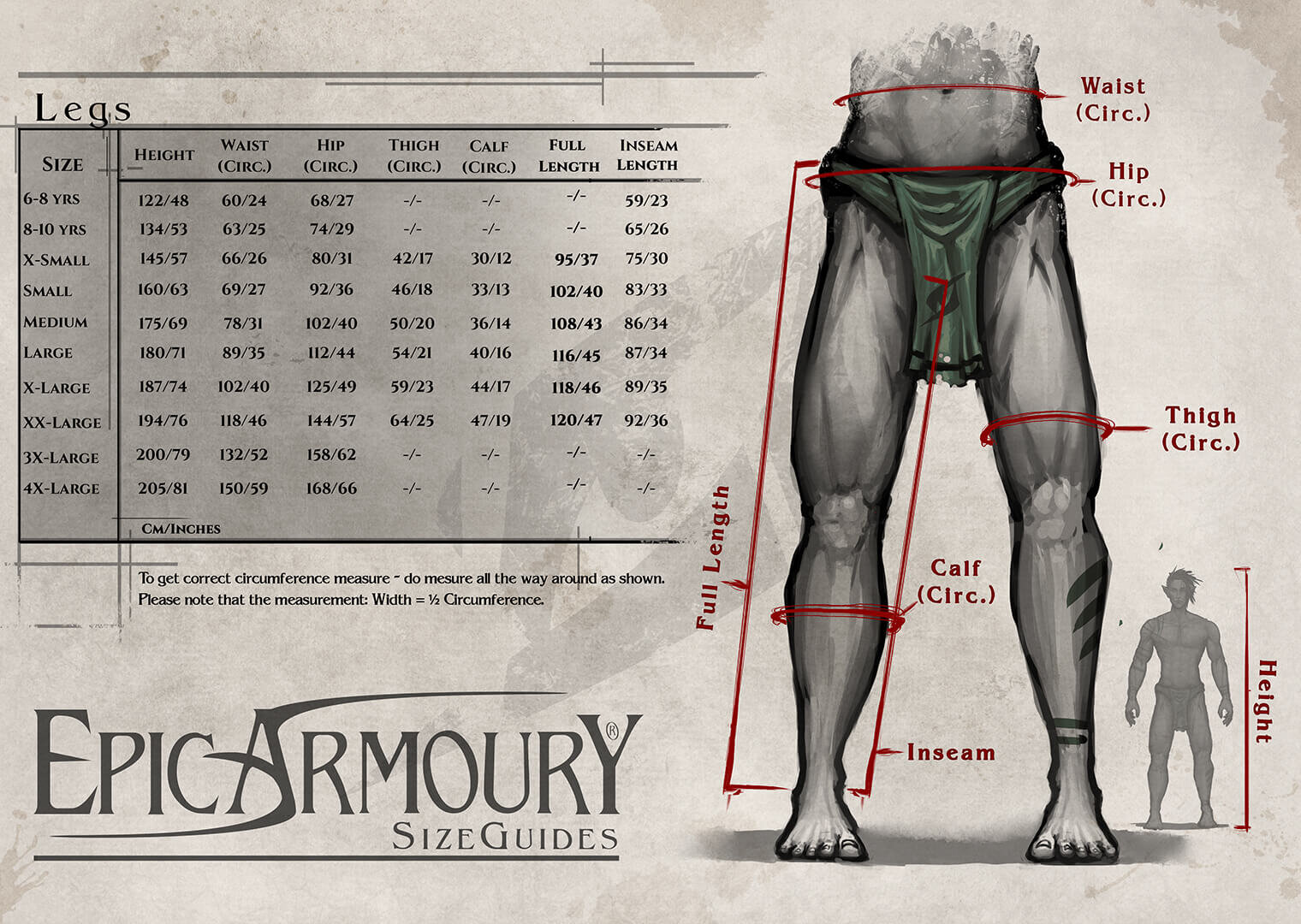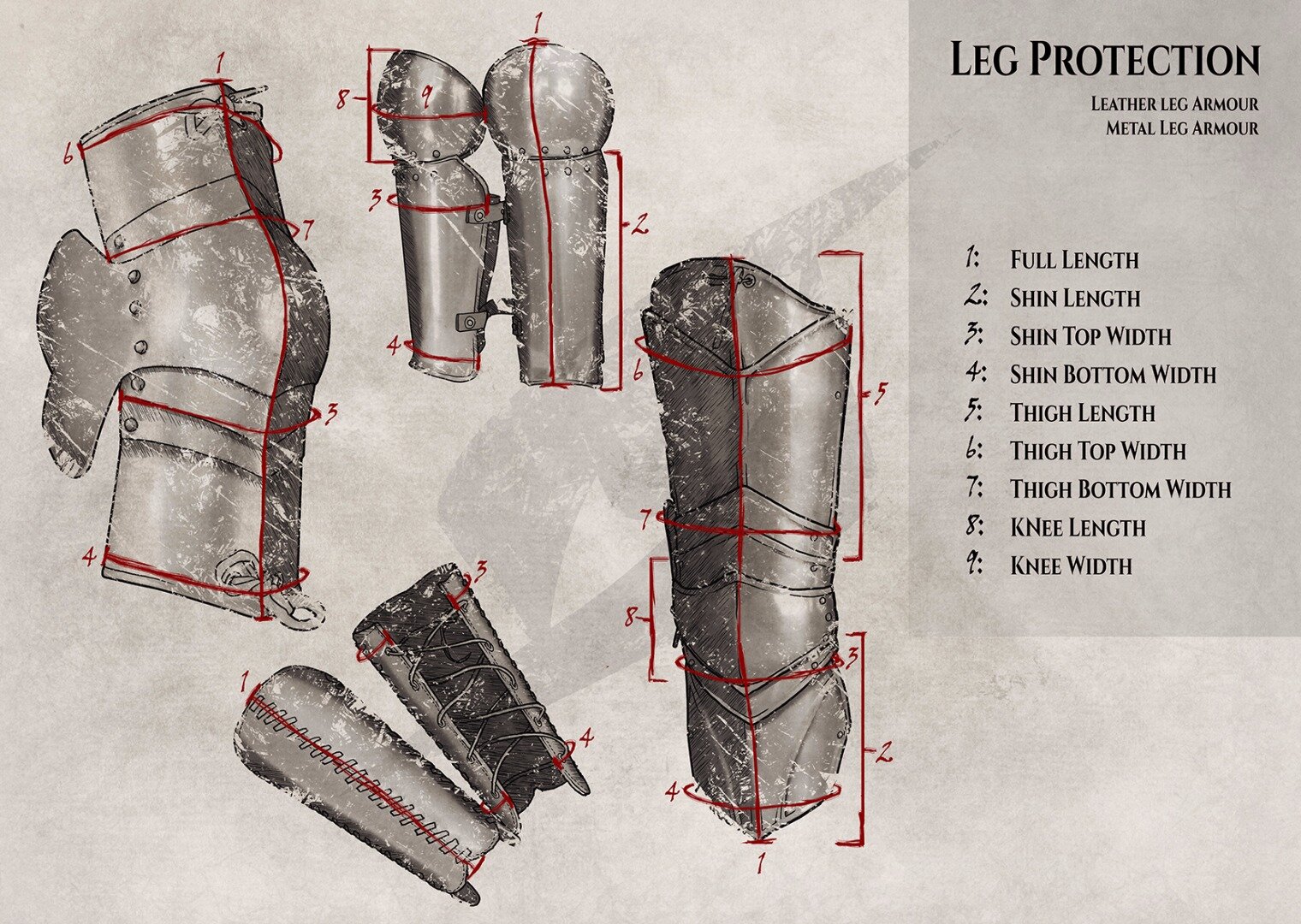 This product is handmade and hand-painted and therefore unique. As a result, when compared with similar item numbers, this product can have natural deviations in pattern, colour and shape, which are not considered defects or faults.
We produce our image material in a natural environment, where lighting and surroundings can affect colors and contrast. The displayed images may therefore appear different from the product you receive from us.
Measurements are all in cm if not stated otherwise.
Brand:
Epic Armoury
Universe:
Ruinous
Theme:
Marauder
Materials:
Mild Steel - 1mm/19 Gauge
Position:
Legs
Product type:
Leg Protection
Release date:
06/07/2022