Audacious Articles
"Because while the truncheon may be used in lieu of conversation, words will always retain their power. Words offer the means to meaning, and for those who will listen, the enunciation of truth."
– V (Hugo Weaving), V for Vendetta (2005)
Between adventures, our scribes gather news from the far corners of the world to be diligently shared at the tavern. The best of our stories become part of these audacious articles. Truth be told, these stories are still only a fledgeling bunch compared to other esteemed collections, but make sure to return from time to time for exciting news. Something wicked this way comes!
CLASSES
GUIDES
INSPIRATION
PRODUCTS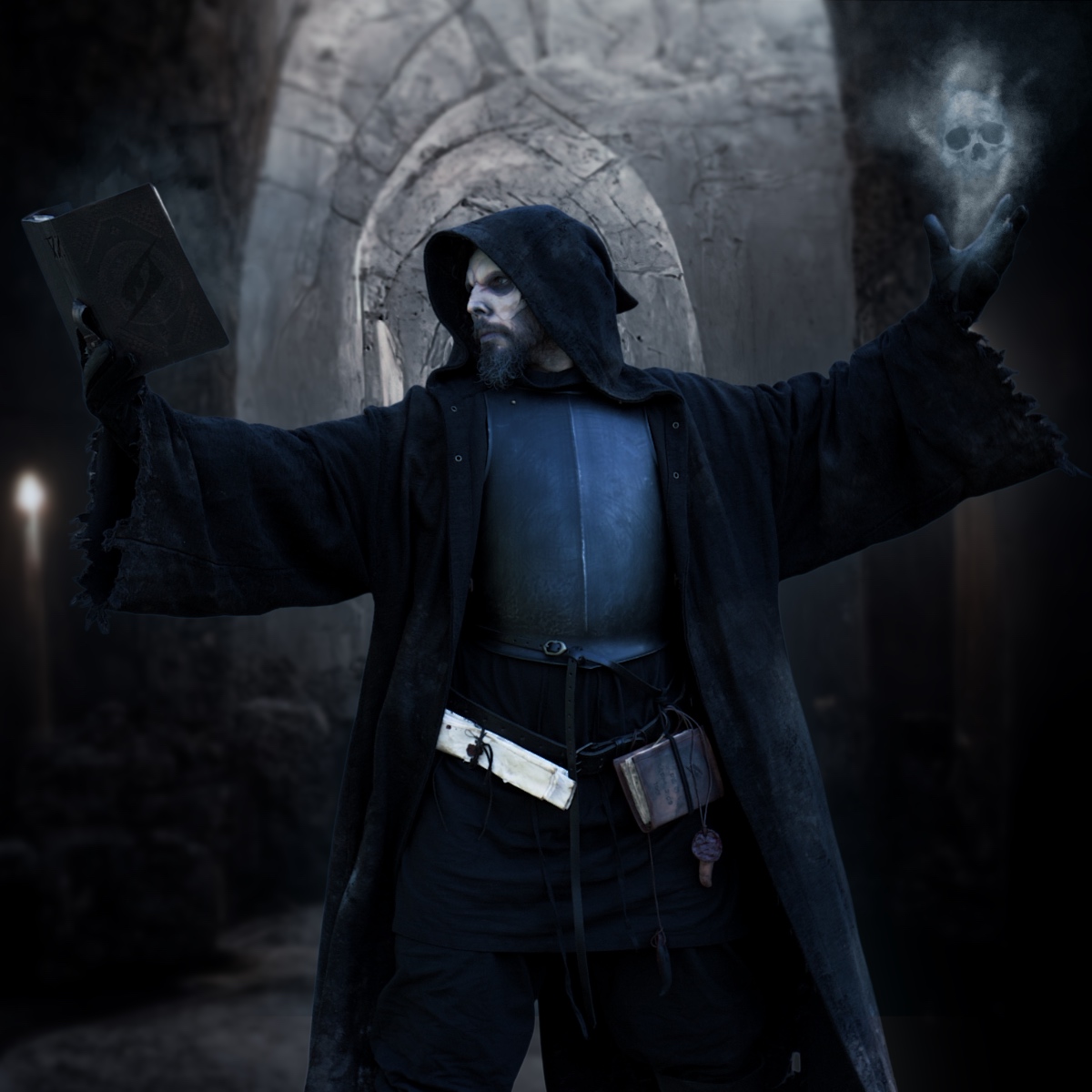 Dark Tales
After every warm and waning summer, the nights will inevitably grow longer. Some say darker too. As the bullying winds announce the arrival of autumn, the veil between our world and the other side grows thinner with every breath of nightmare. Soon the dark tales are told on sombre and stormy nights. Dare you become eerily inspired?
Tent Poles!
Tent poles undoubtedly serve a crucial practical purpose when camping with a mediaeval-inspired canvas tent during an adventure. However, the length of the poles is an obvious disadvantage for everyone travelling by a regular car, donkey or mule. To ease this logistical headache we are delighted to introduce our new compact and convenient tent pole system.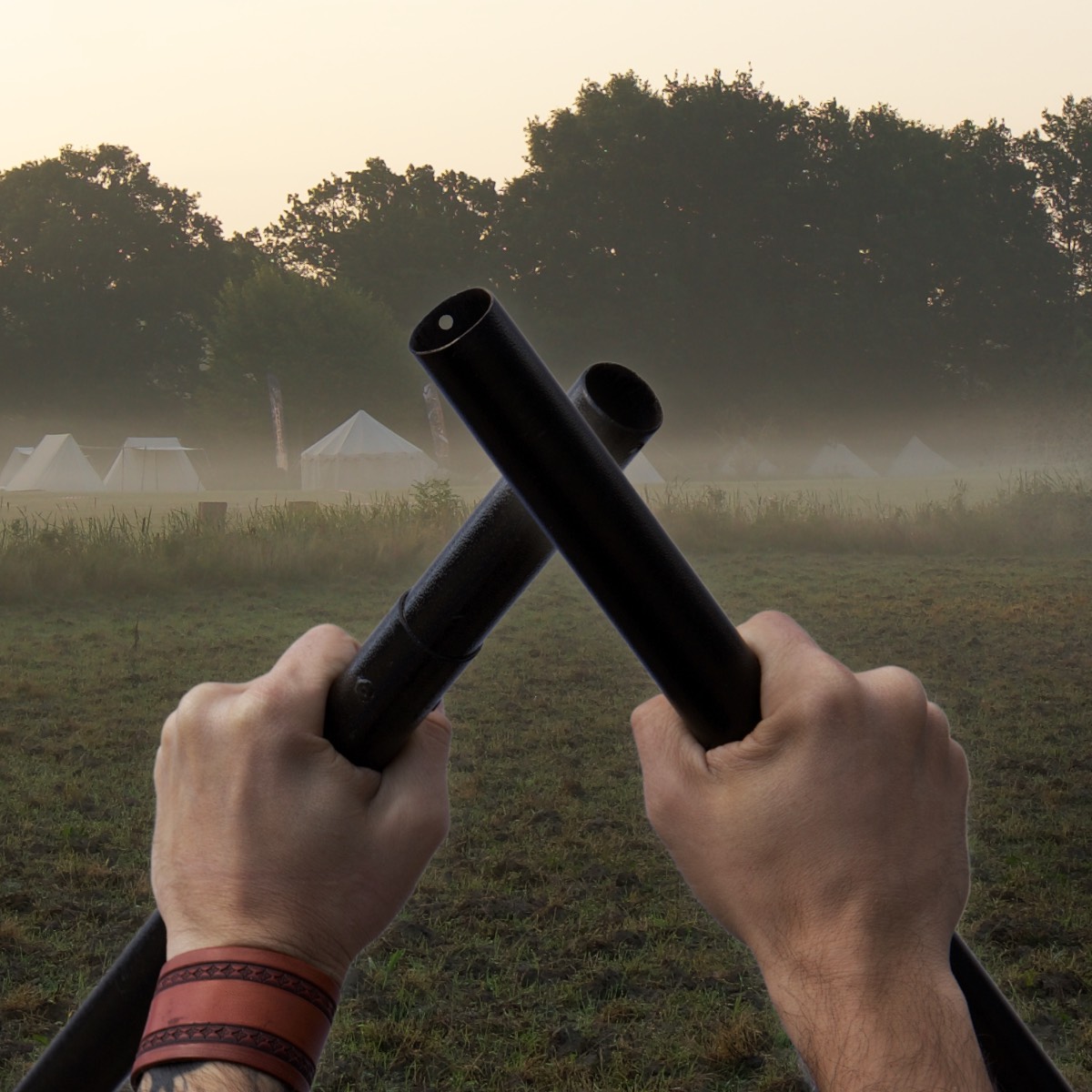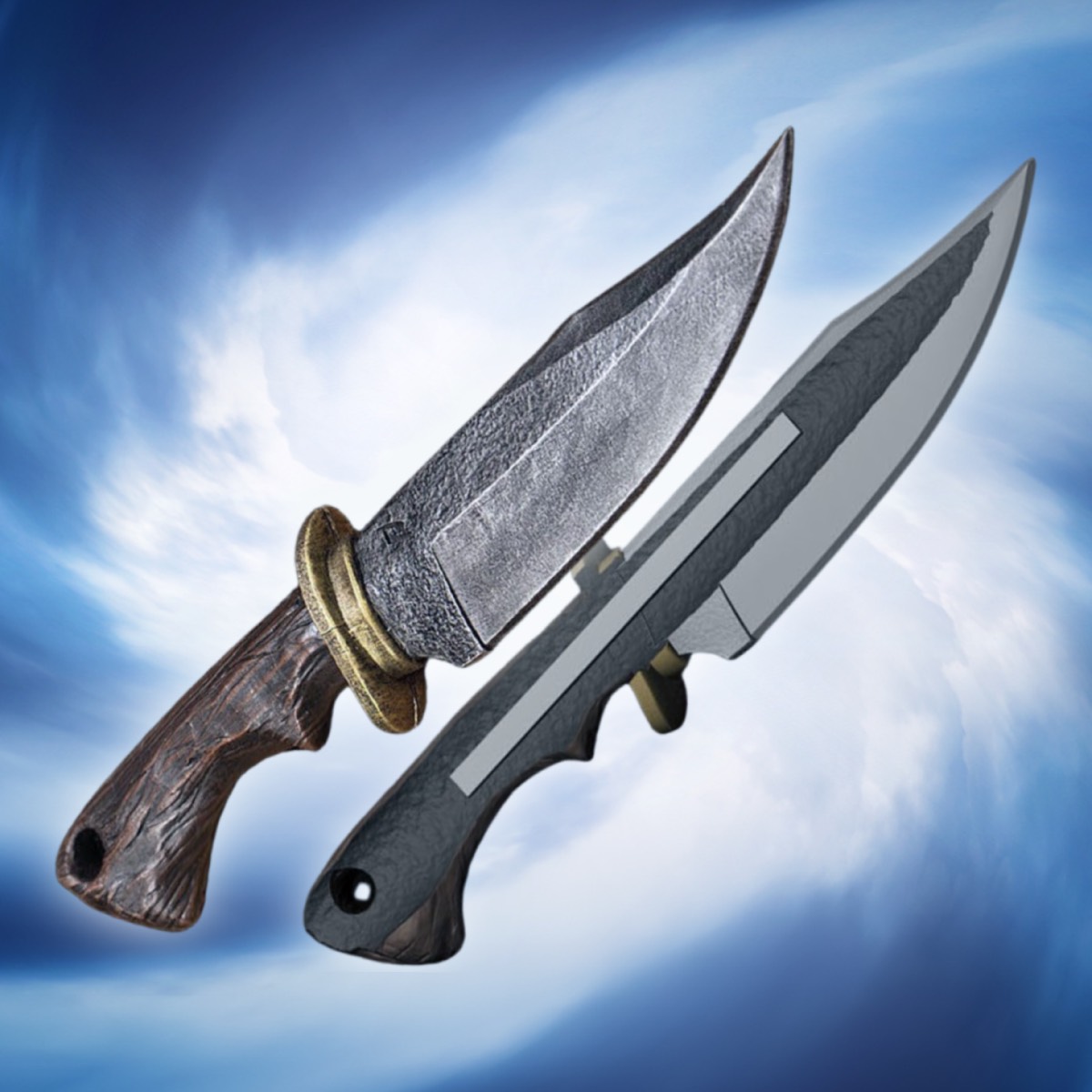 Safety First!
While our designers strive to provide the most beautiful and detailed weapon selected for the myriad of brave heroes, insidious villains, devout faithful and driven infidels, there is one priority above them all: Safety. Despite the perils ahead, it is crucial that you, as an esteemed adventurer, can always trust your gear. Therefore, we have updated our page describing product safety and quality – even hinting towards the secret sauce within every Stronghold blade!
Read more!
Adventure!
"The distant fields before her seemed tranquil as ever. Apart from the crude human agriculture that scarred the landscape, Veri'en almost found the scenery beautiful. Almost. She sensed that Garm was getting bored. Although he was patient for a human adult, she also knew that the younger races had the drive to act. It was their greatest strength and weakness. The thought formed a subtle smile on her face, but at that moment, she saw something move towards them a few miles into the horizon. It was time to act."
The beauty of the acted adventure – an ActVenture! – is your preparation to become the main character of your own story. However, as the preparation may seem daunting, we have assembled a few tips to take the first bold steps in a journey of a thousand miles! It is important to remember that LARP, like everything else, requires practice and that character creation is part of the adventure rather than a means to an end.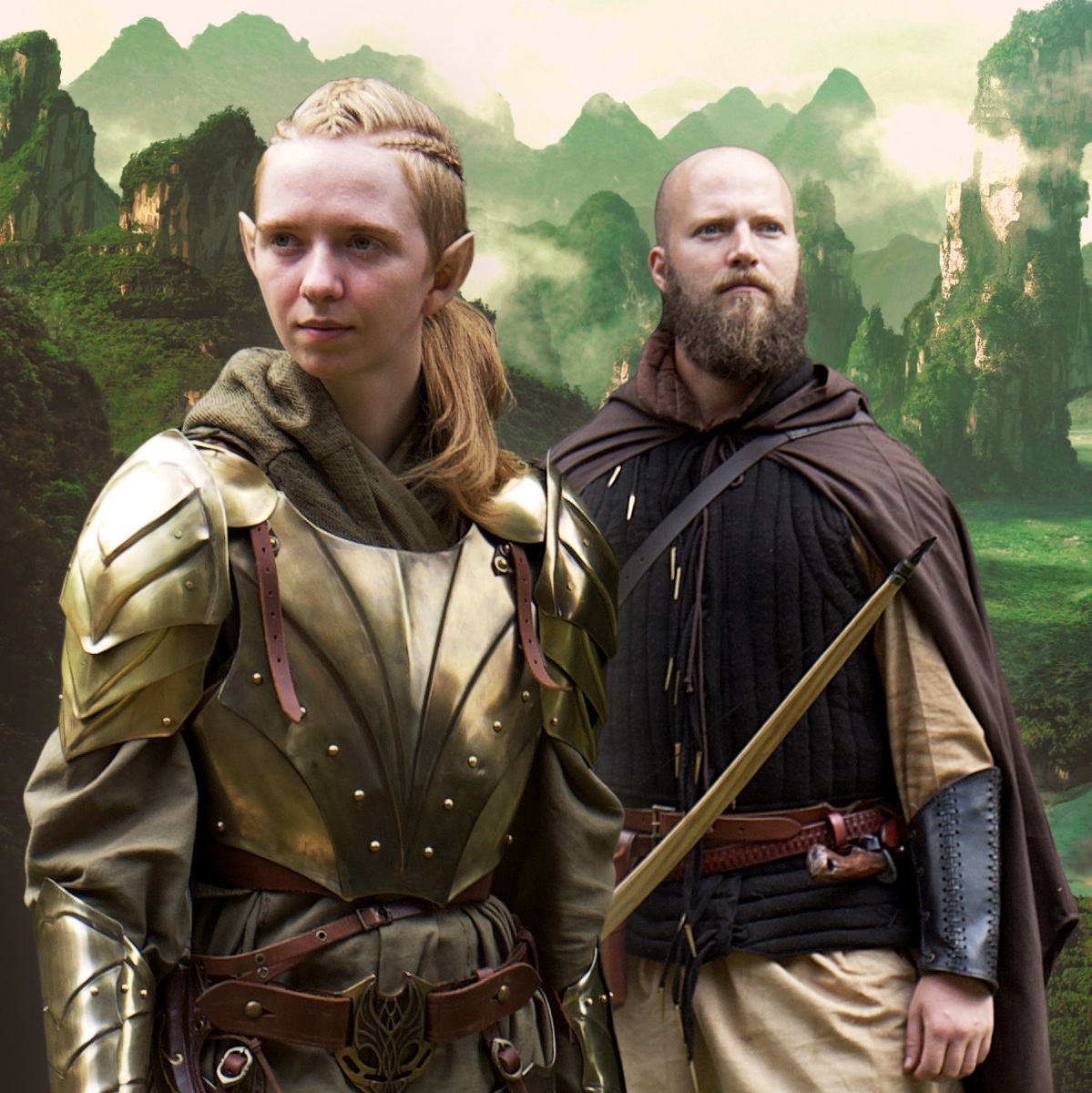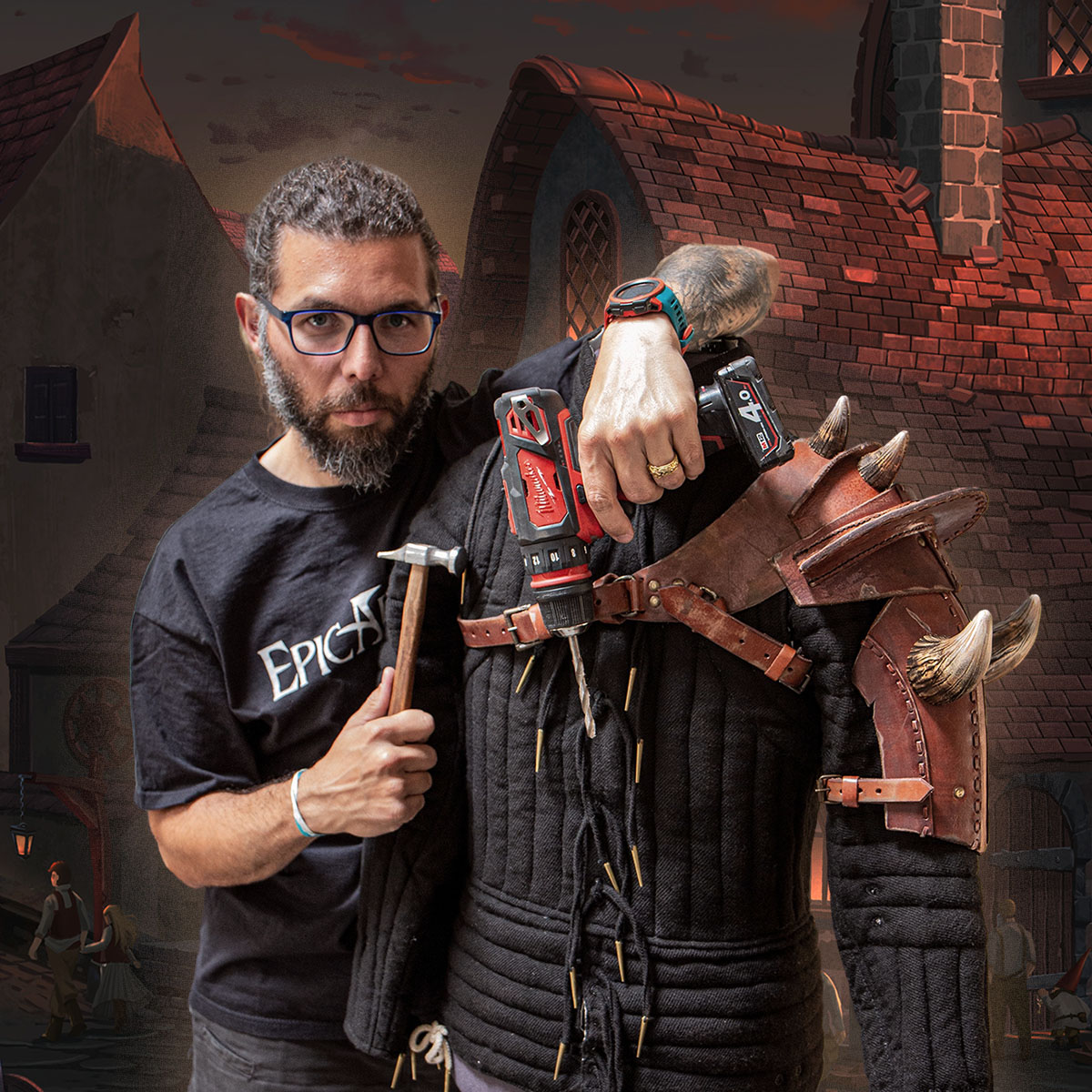 Tweaks & Tales!
No adventure comes completely prepackaged! The embarking adventurers will always add something special to make the experience unique. However, gear choice is not a dichotomy between purchased or homemade. Features such as the tie-on system, products such as mountables and creative modifications enable you to modify the gear and tweak your character!
The EirikR Sword
"Someone capable of having the Osted Sword made, with that degree of detail and quality in the blade and hilt decorations, is at the top of society. We are dealing with someone who is very close to the king – if not the king himself!"
Have you ever dreamt of wielding a Viking sword with a historically authentic design? Then your saga is about to begin! The EirikR Sword is made as a collaboration between artisans of Epic Armoury and archaeologists from Lejre Land of Legends. It is designed to match the Osted Sword found in 1887 near the town of Osted in Lejre, Denmark. Due to its pattern-welded blade and the herringbone ornamentation with silver and copper on the crossguard and pommel, archaeologists assess that the sword most likely belonged to a king or a highly esteemed housecarl.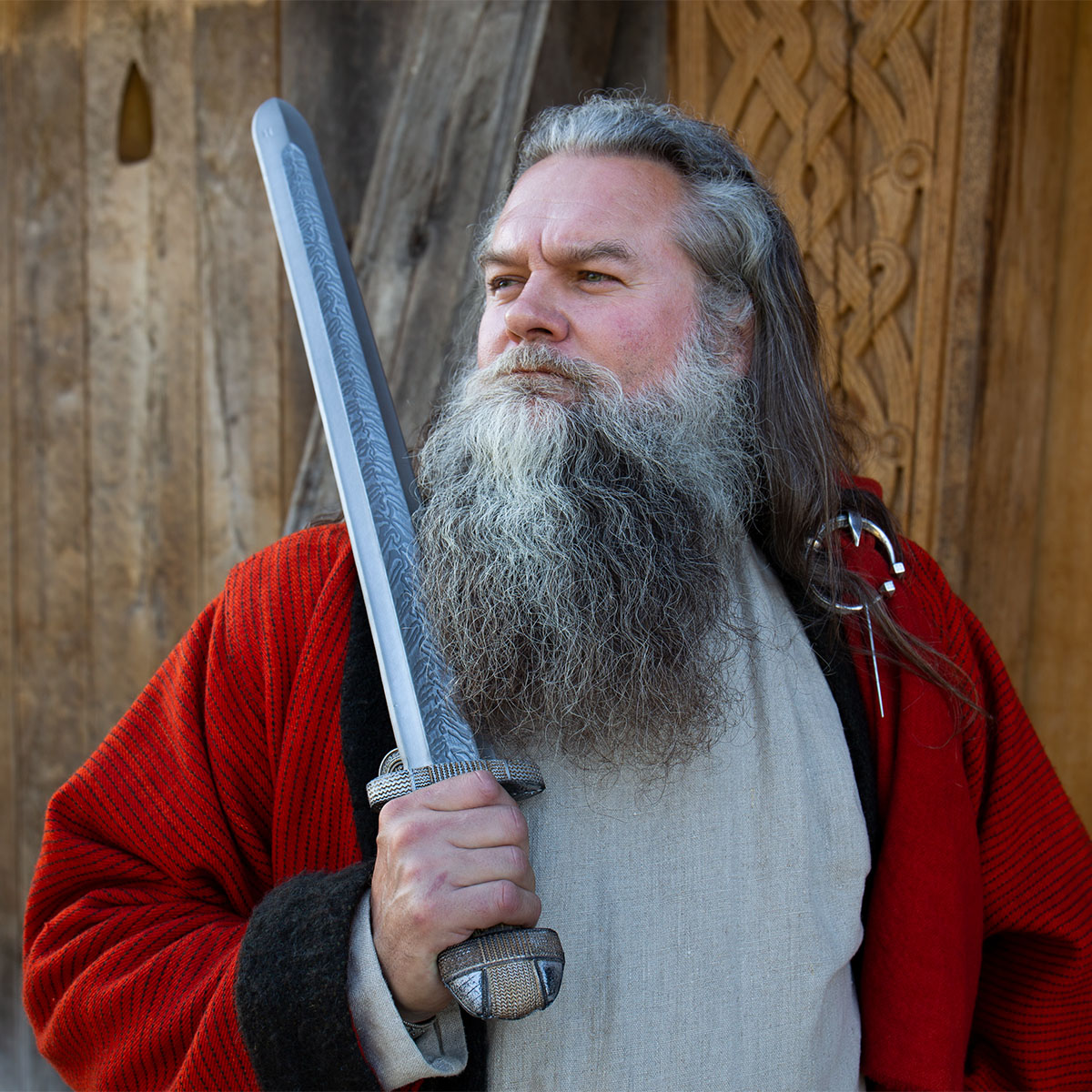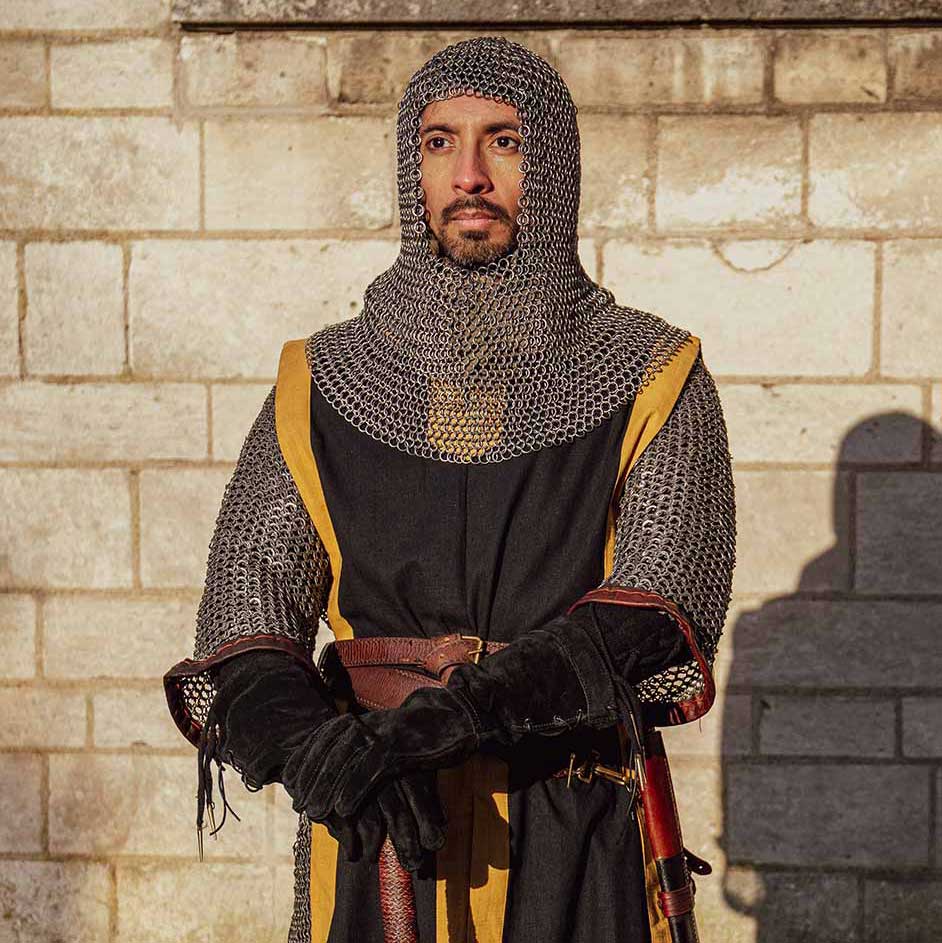 Knight Time!
The banners have been called! The warriors are assembling and will soon await your command. Your liege awaits the arrival of the lances fournies by dusk, and your squire is preparing your steed. Who are you? You are a knight! Or perhaps you are merely considering playing one during your next LARP campaign session? If so, you may wonder about the essential characteristics of a true knight. Look no further! Here are six patrician points for your upcoming knighthood!
We're All Ears!
Like any adventurer travelling the dangerous paths of the far world, it is vital sometimes to keep an ear to the ground. We have heard your many requests for several sizes and colours for prosthetic ears. Ears that do not only aesthetically apply to Caucasian convenience. Ears that make it easier to add a simple, dark make-up foundation. Ears that invite you to play a dark elf without using black face paint. The winds of change are blowing about – so we hear!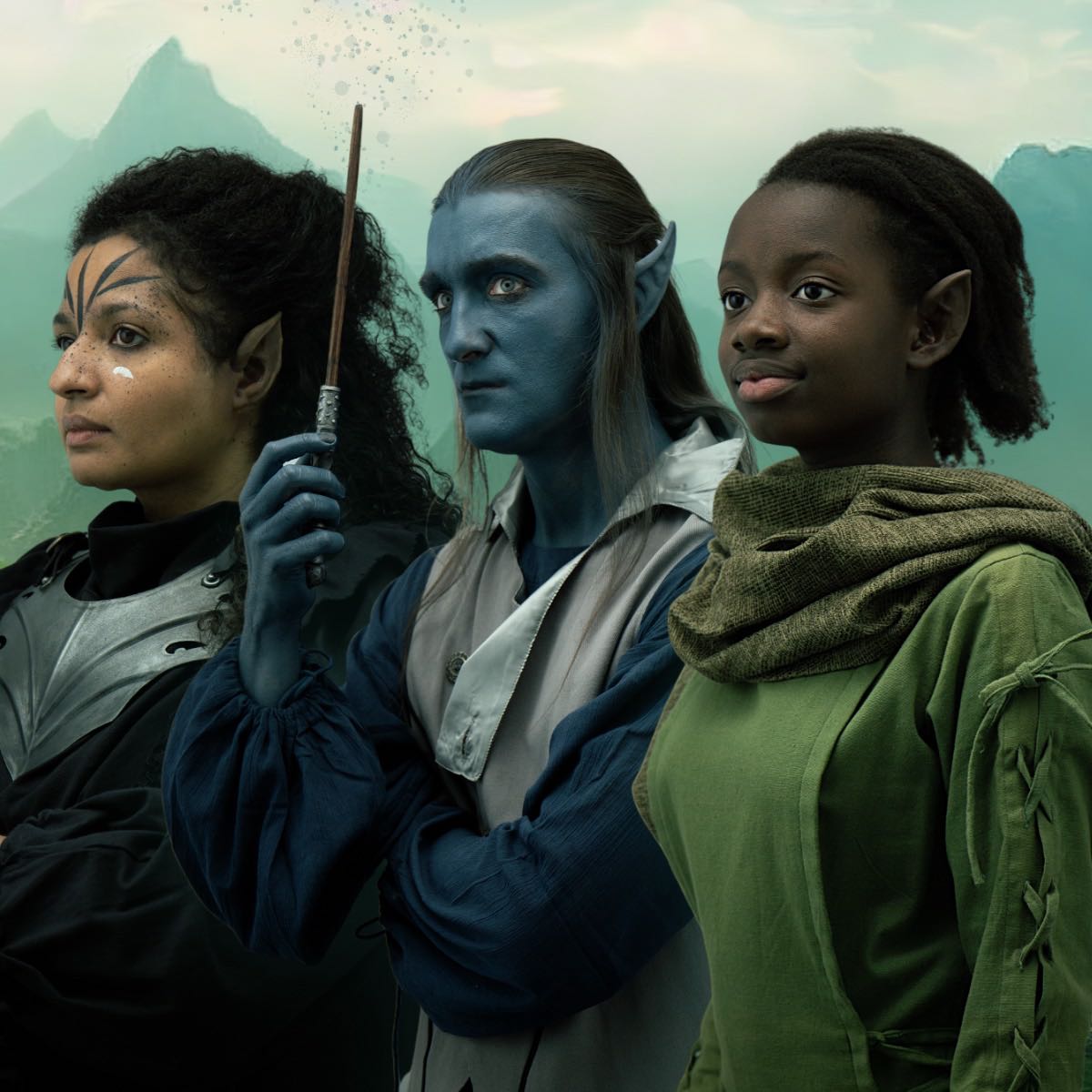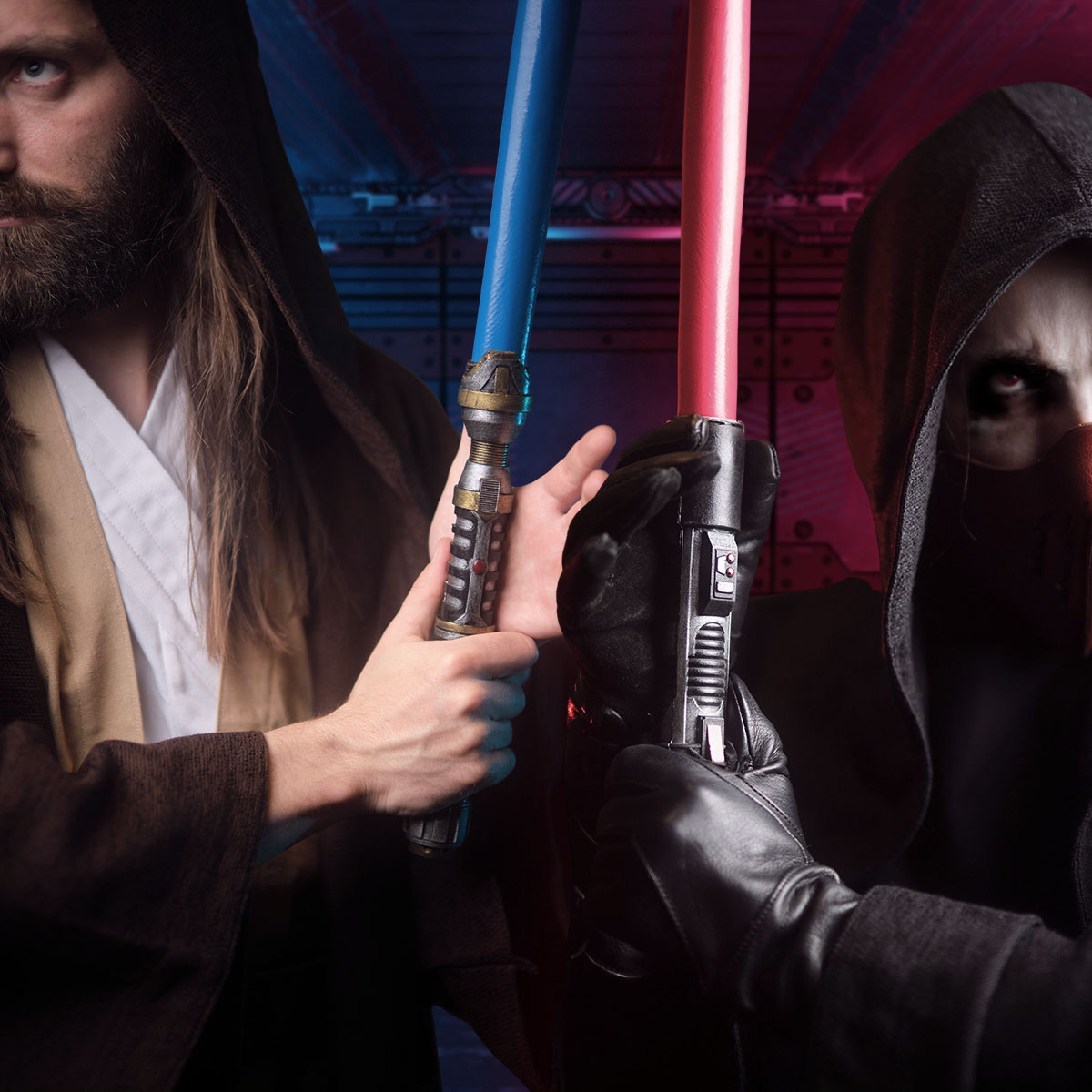 Laser Swords
"You have orbited the planet for several days, and there is still no sign of the others. The atmospheric composition does not pose unnecessary risks, but the volcanic activity can be volatile. There is no other way. You must travel to the surface and uncover this mystery the old-fashioned way."
The Heroic Laser Sword or Villainous Laser Sword is what you need in a very, very distant nebula! Available in five colours, the Laser Sword Blade is made of ethylene-vinyl acetate (EVA) foam surrounding a glass fibre core and designed with threaded joints, allowing for the attachment of a of a polyurethane (PU) foam Heroic Laser Sword Handle or Villainous Laser Sword Handle.
Skirmish!
"The bandit triumphantly lunged forward as the captain feinted. It would have been a bold move if not for the blade that suddenly pierced him from behind. With a gurgling scream of horror and confusion, the bandit fell to the ground and revealed the striking mercenary. He smiled at the captain, who scoffed in return. While they didn't like each other, their strategy was undoubtedly effective. For now."
The Captain Armour Complete Set and Epic Dark Mercenary Armour are designed for warfare skirmishes. Characters that wield such armour come in many stories and flavours. Will you be a newly appointed captain, fresh from the academy? Or a seasoned battle veteran about to train the next batch of clueless recruits? Maybe a greedy mercenary with a secret mission? You are about to become the main character in your next adventure!
Show me the Captain Armour and Merc Armour!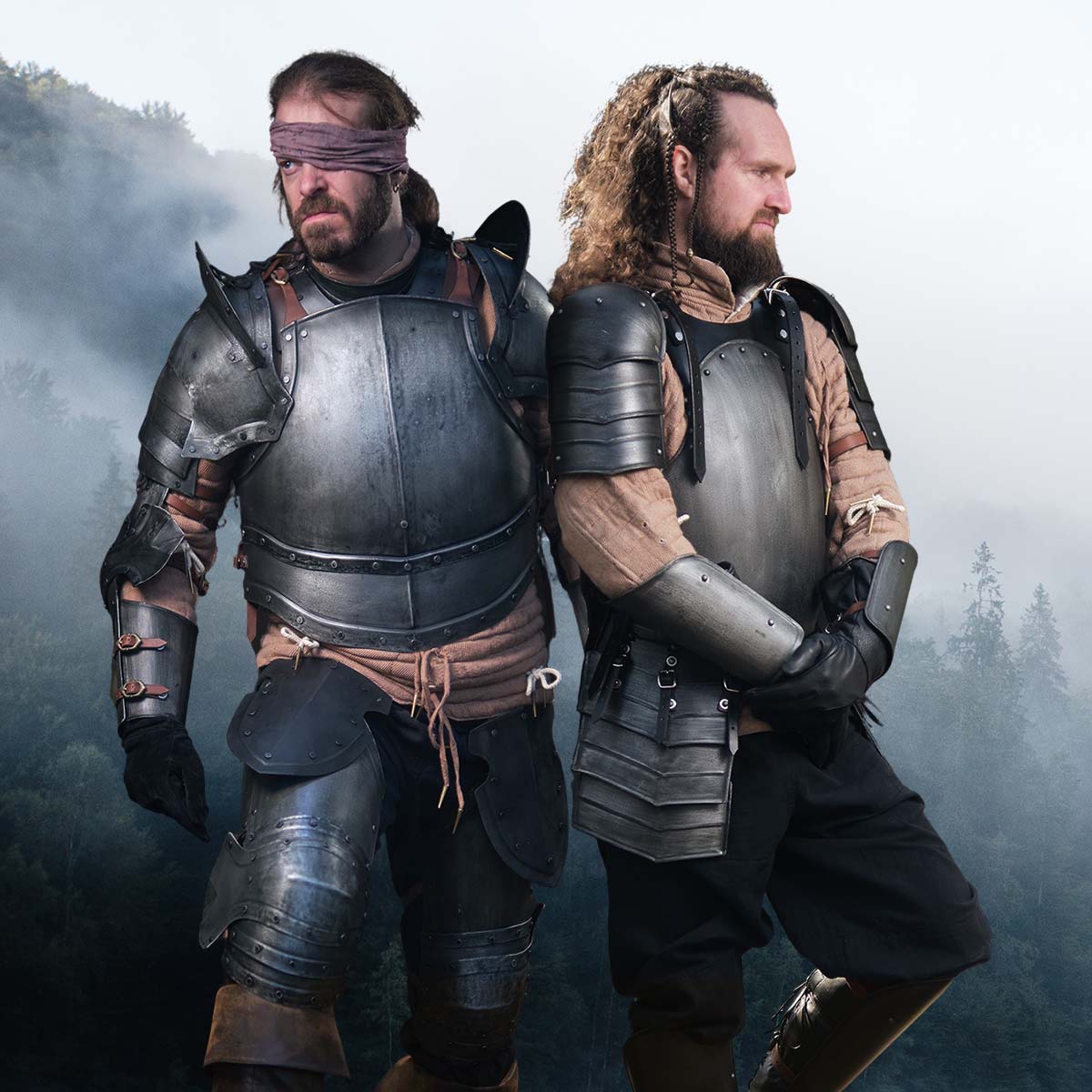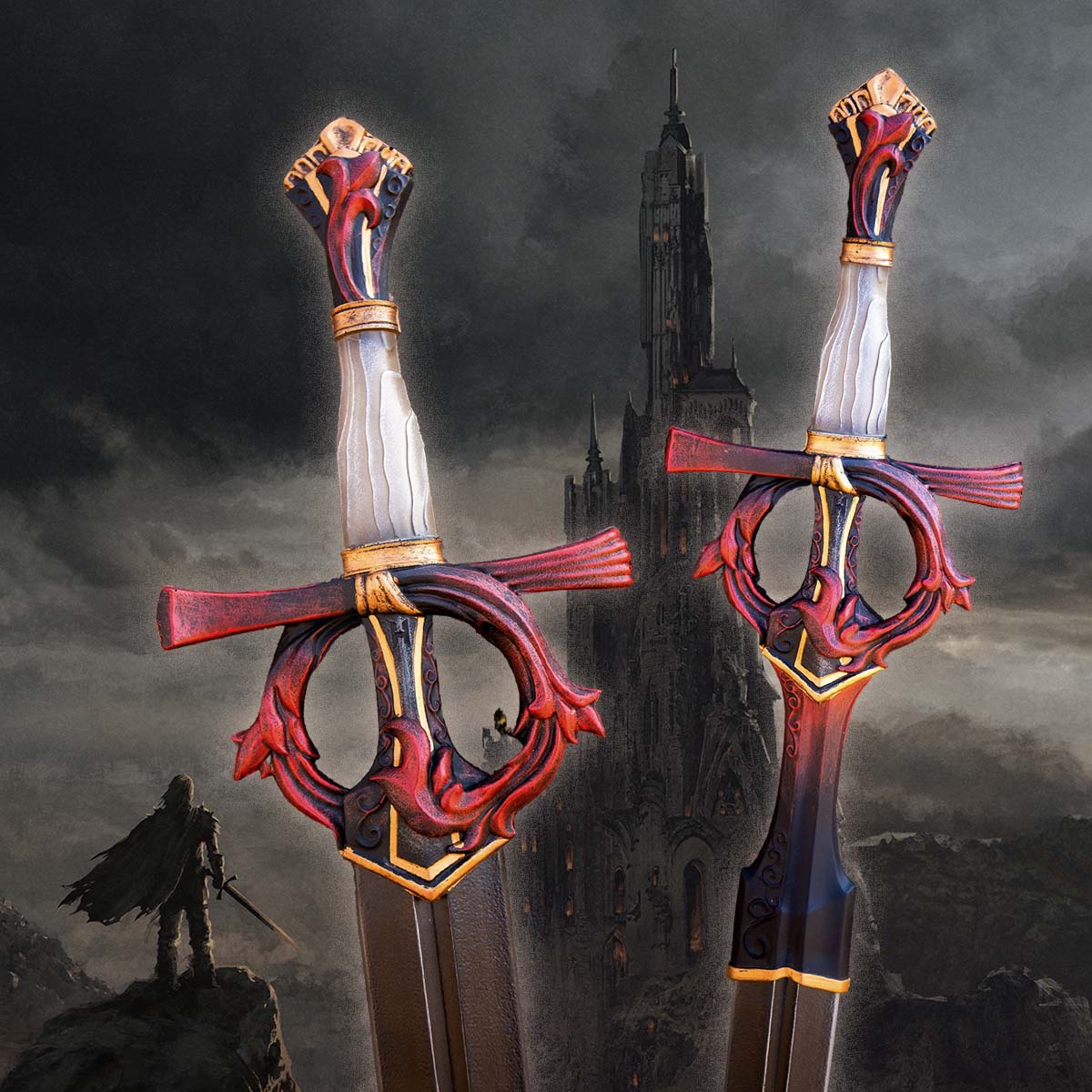 The Highborn Sword
"Blood is red, but mine is blue.
My sword is sharp and about to hit you!" 
The Red Highborn Sword, sold exclusively at Epic Armoury, can be a vital artefact in many stories. A cursed heirloom destined to be purified in the hands of its rightful owner? Perhaps a renowned artefact, crucial to the crowning of kings? Maybe a stolen sword sought out by the evil powers of the world?
The dark-coloured crossguard is adorned with filigree and a loop-guard inspired by ivy and fleur-de-lis symbols. The handle is cast and painted to appear like wood. An intricate scent stopper pommel at the end of the handle crowns this magnificent sword as a sovereign amongst our Stronghold Master Collection.