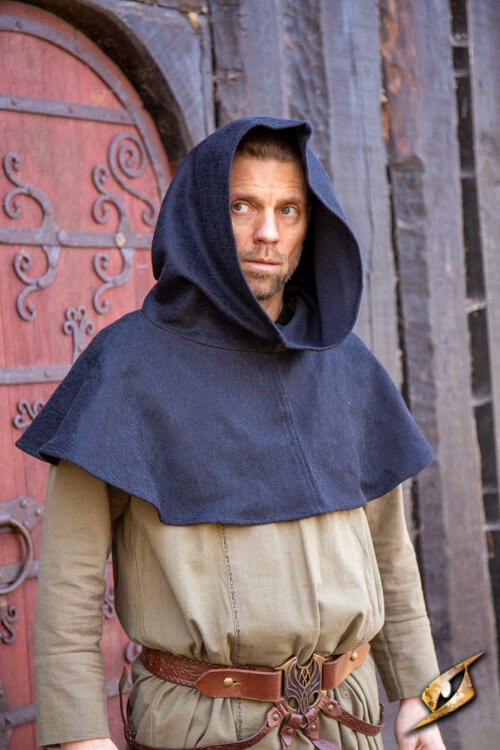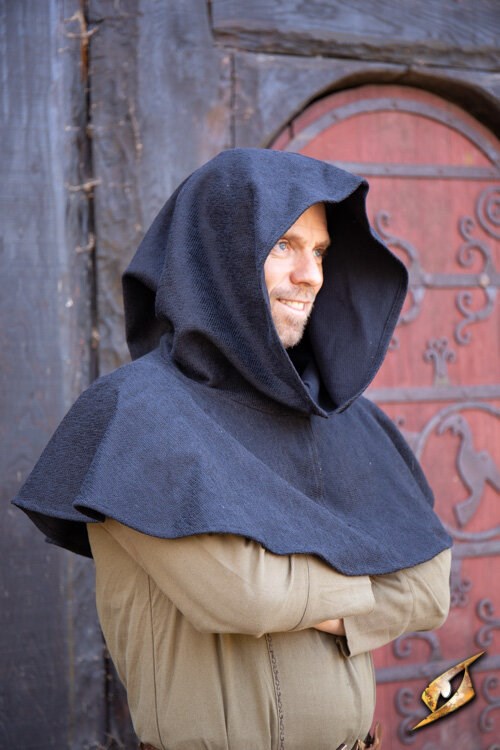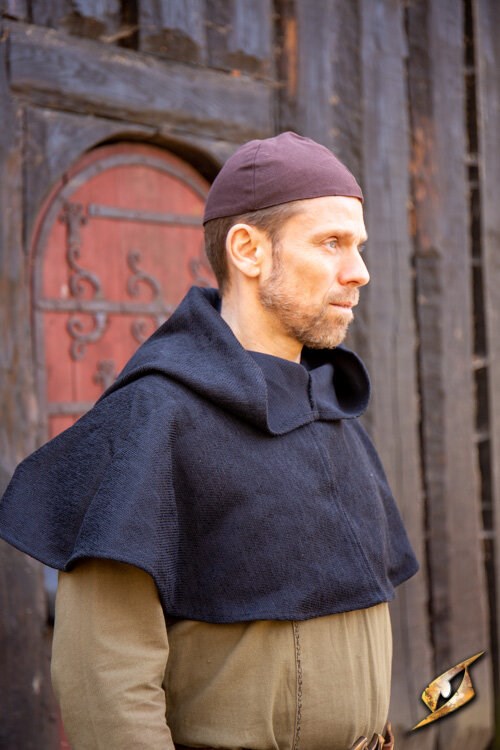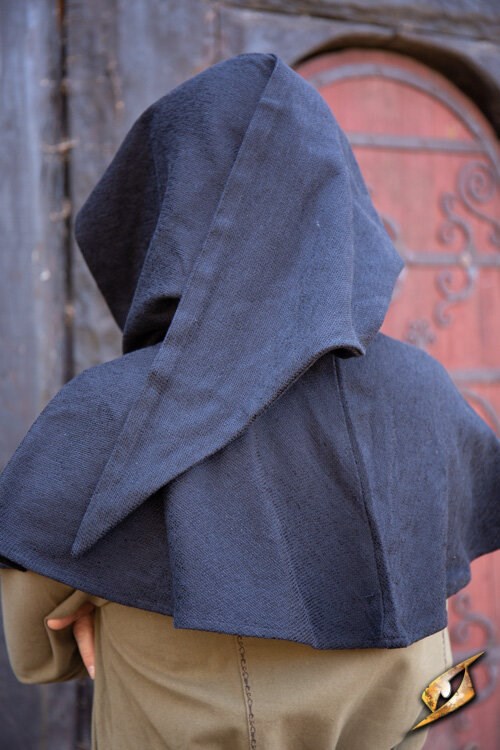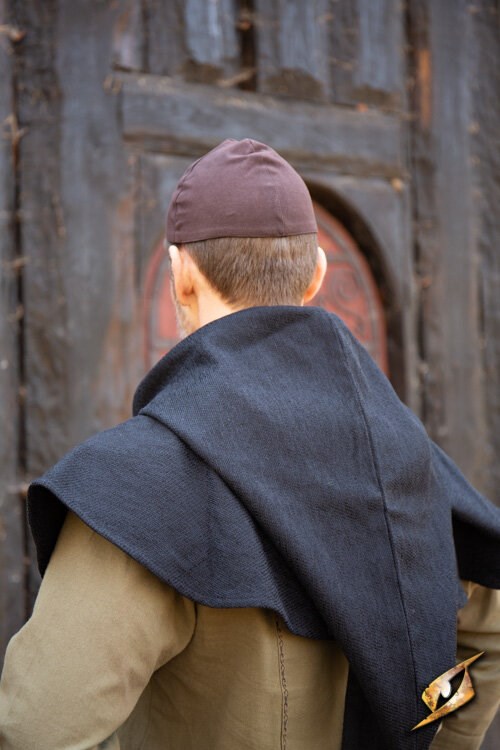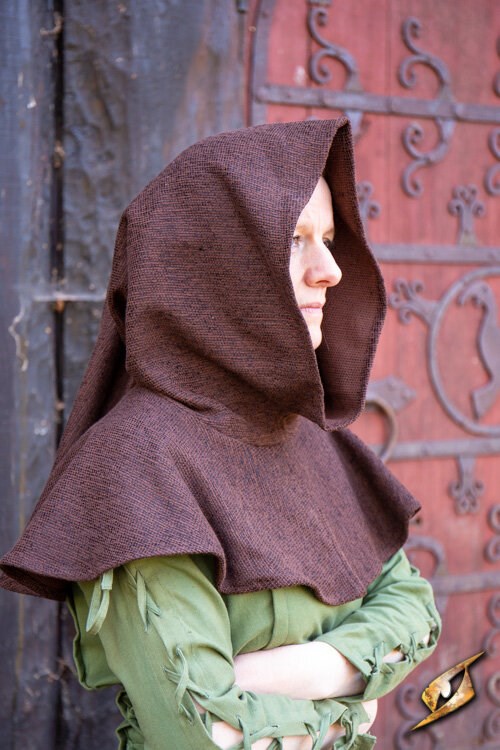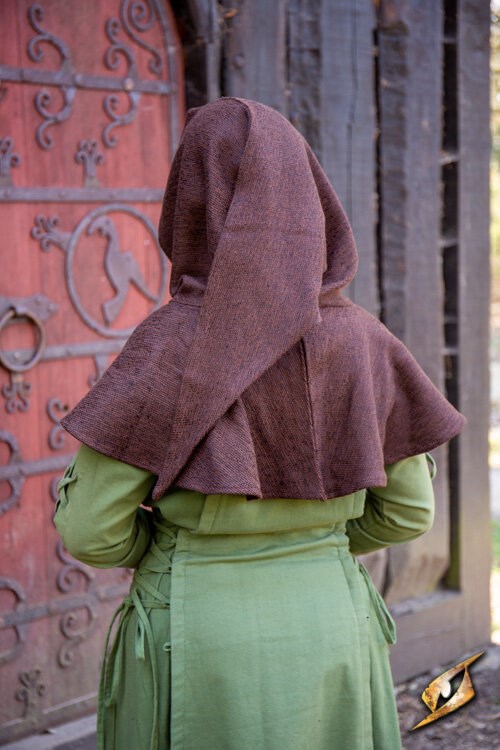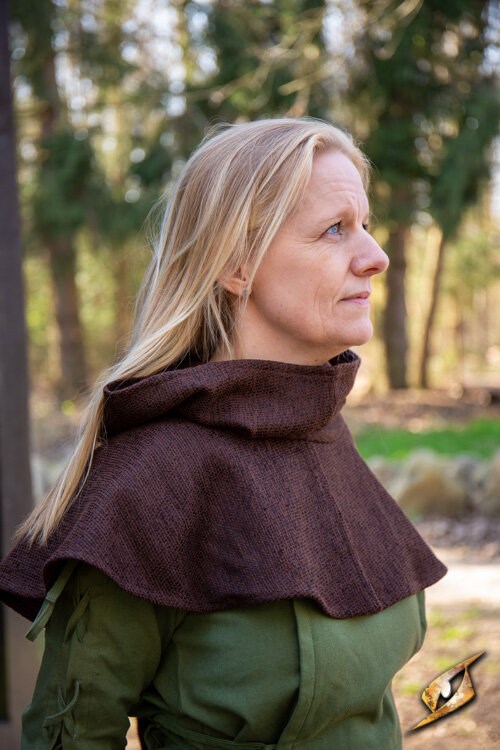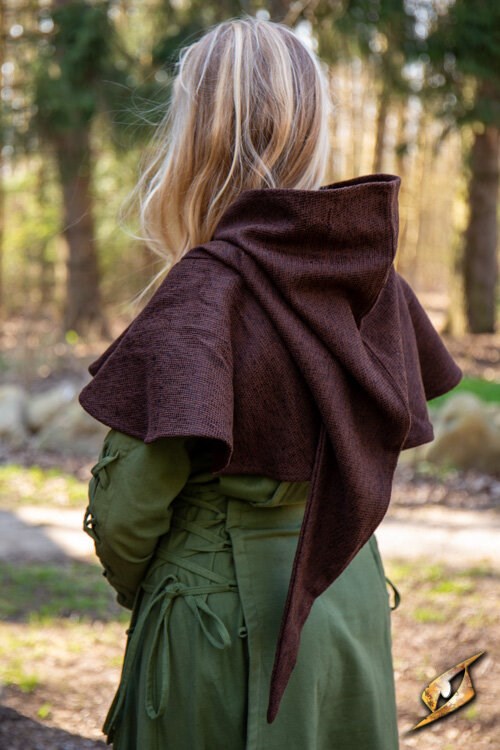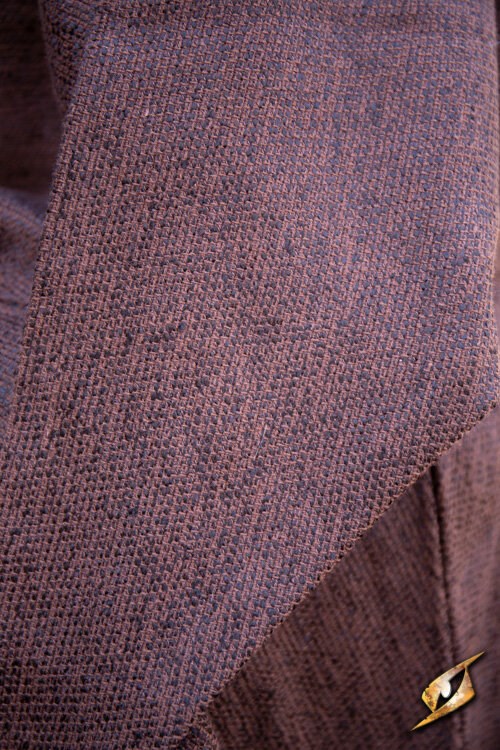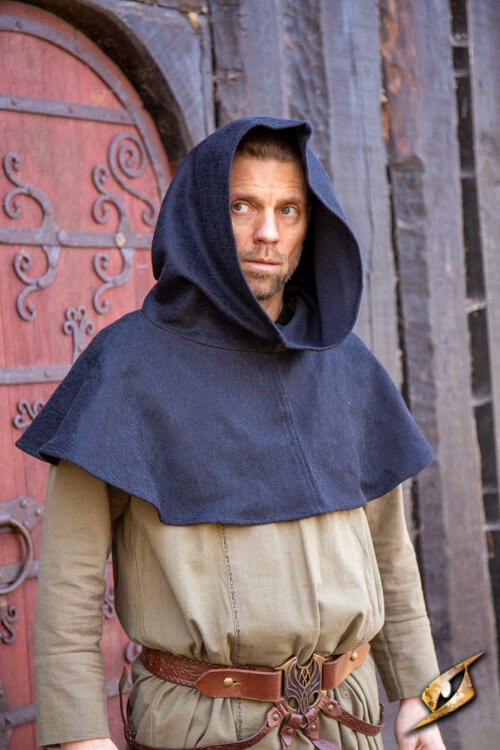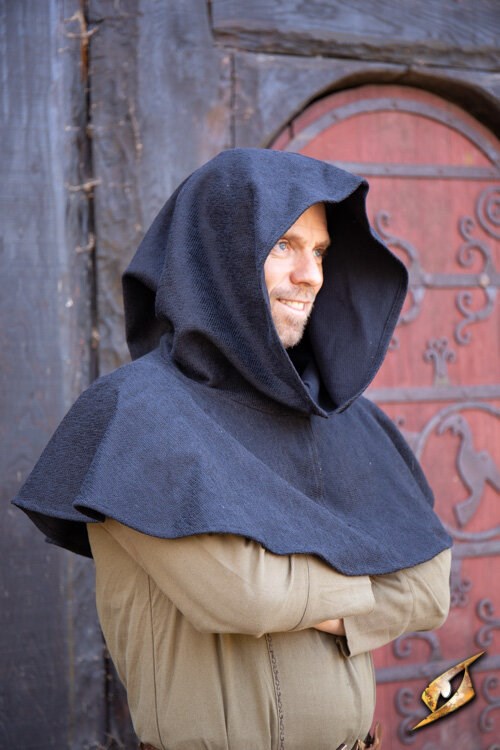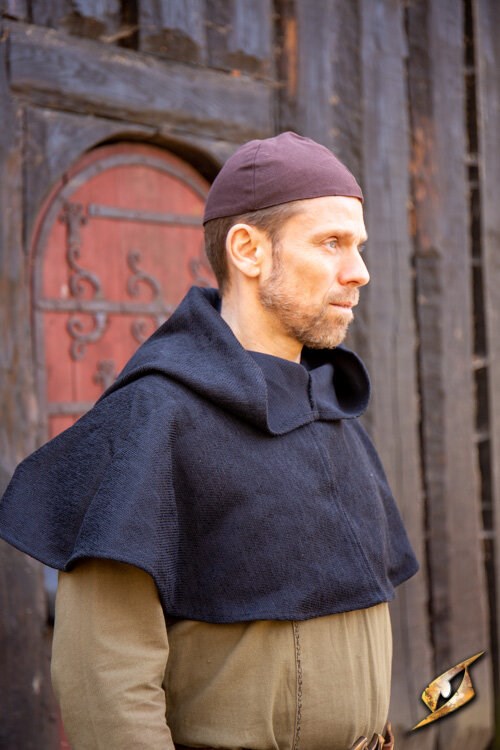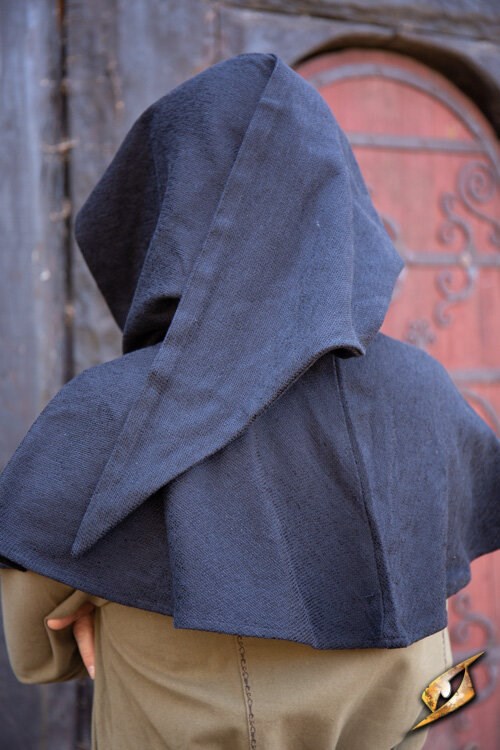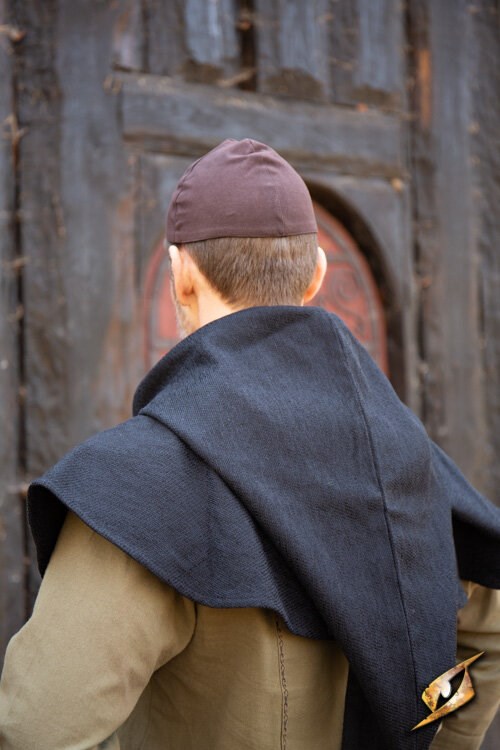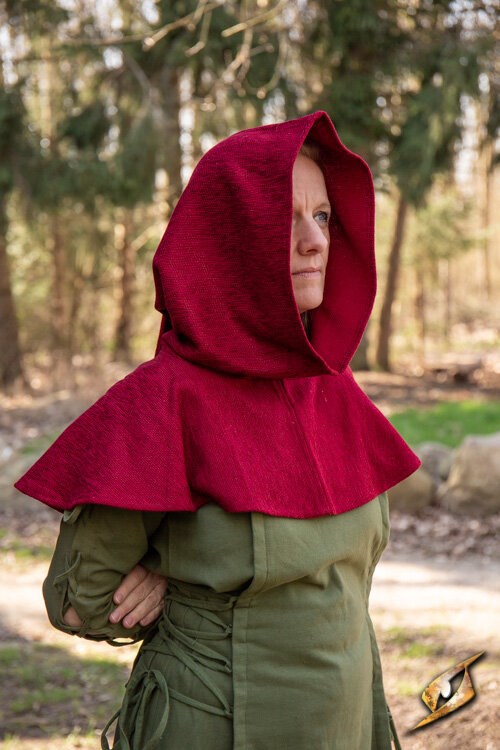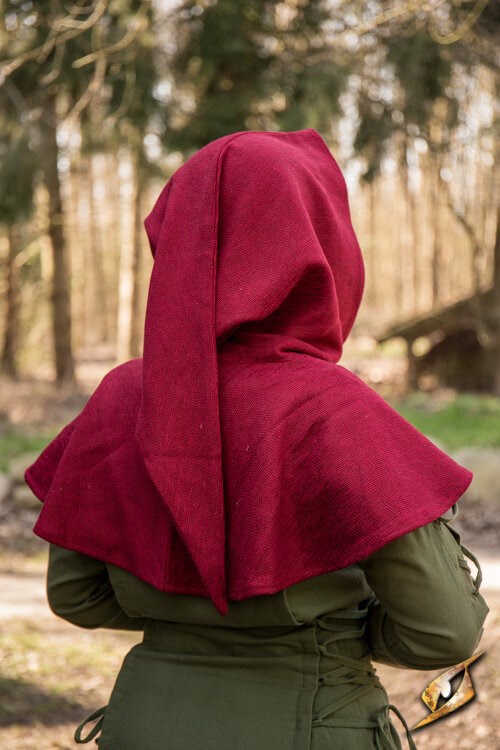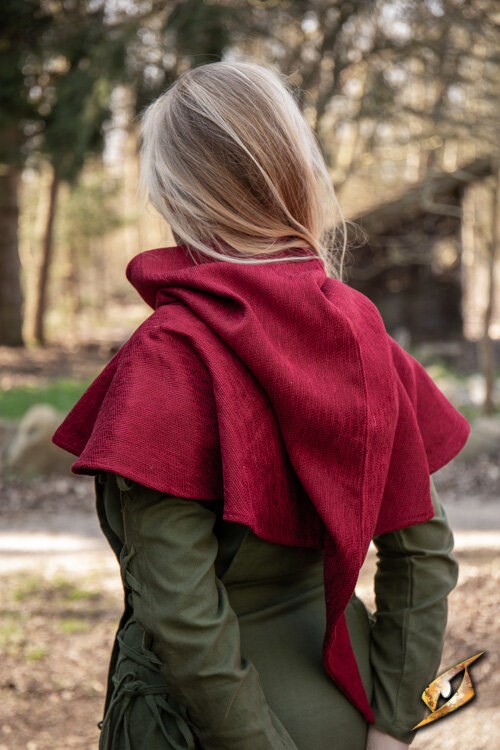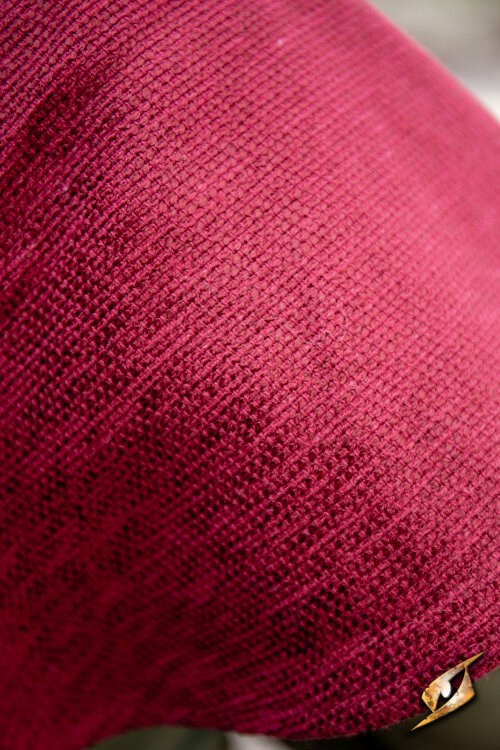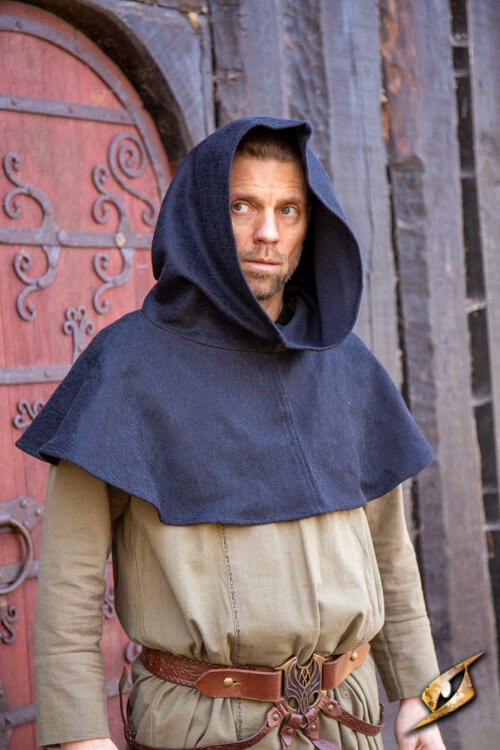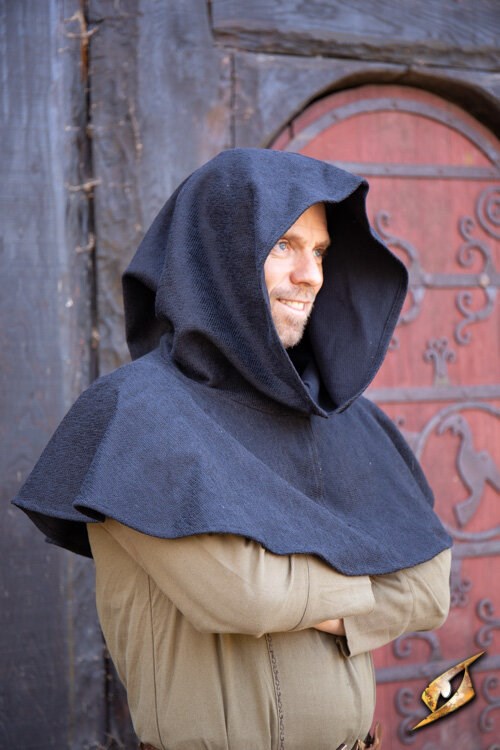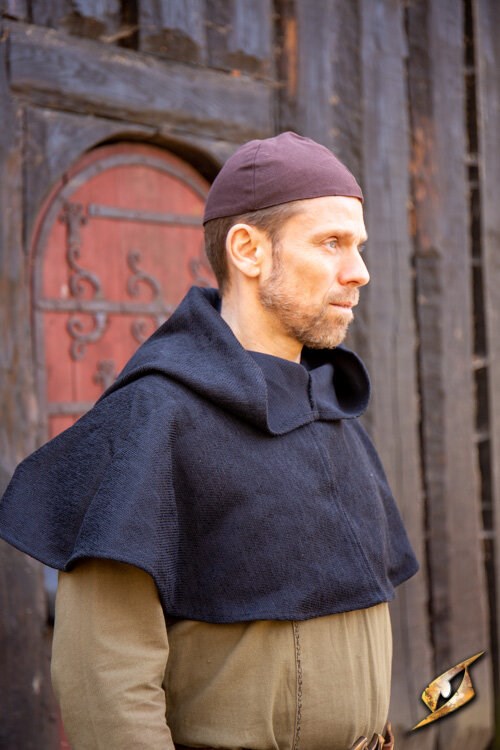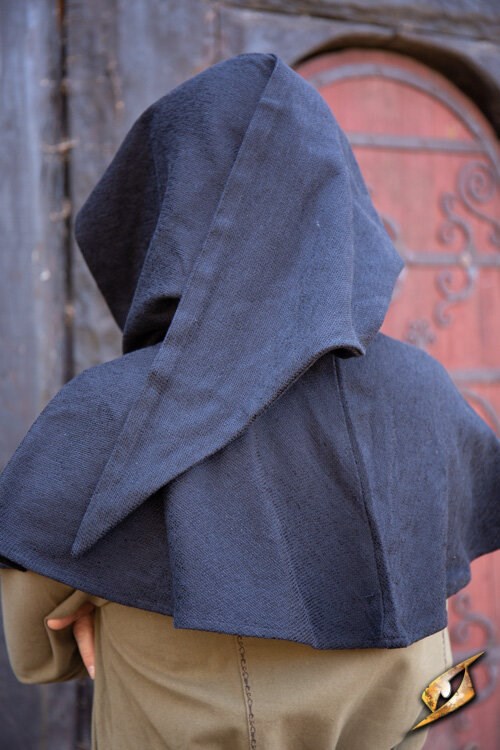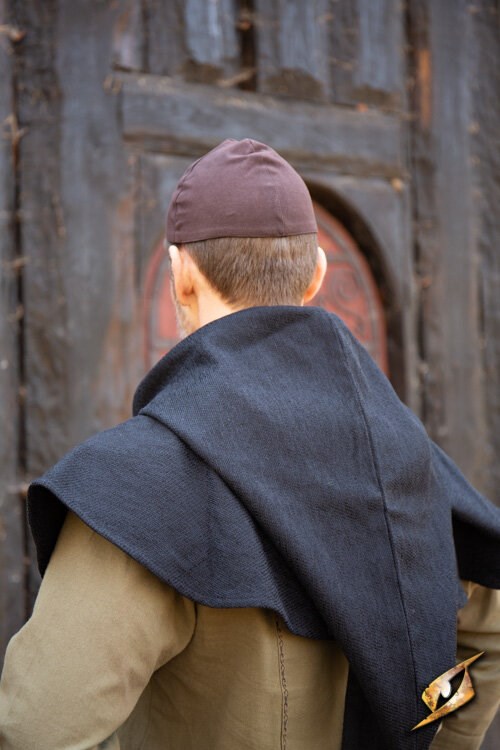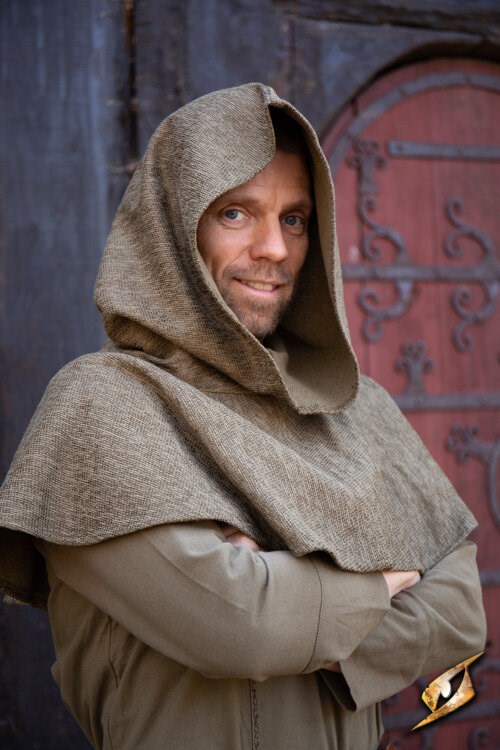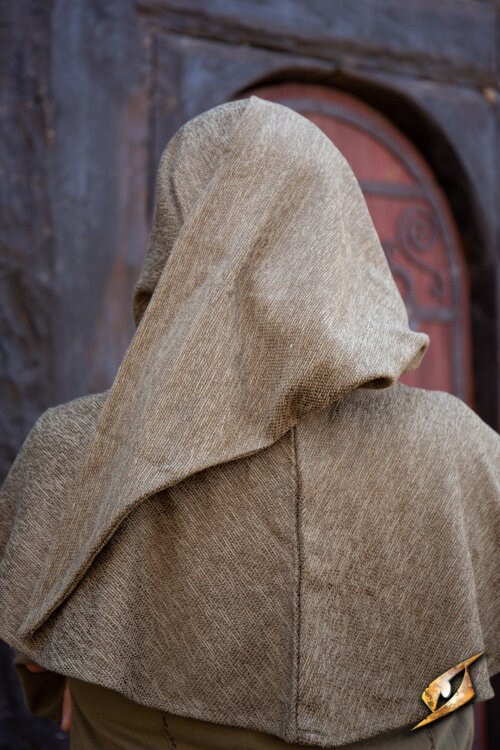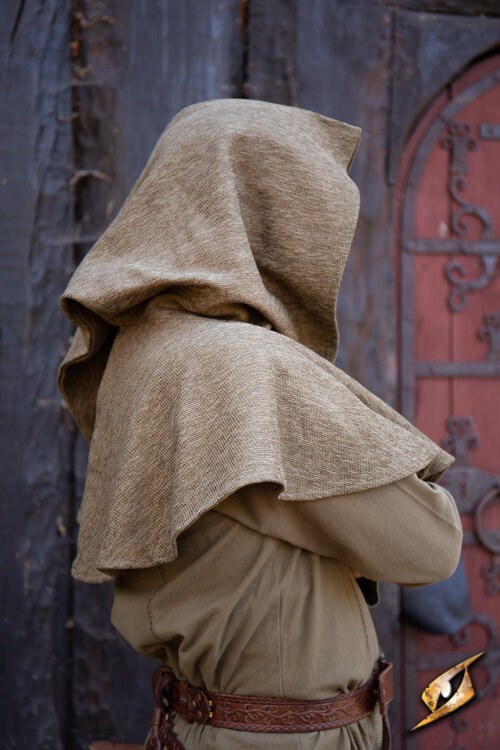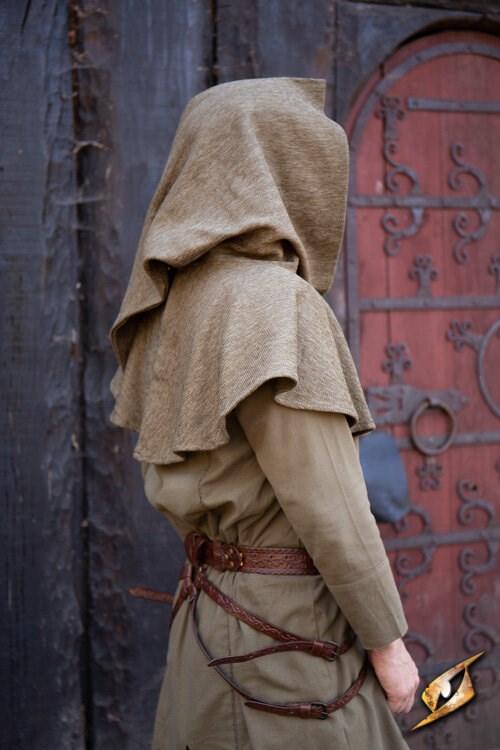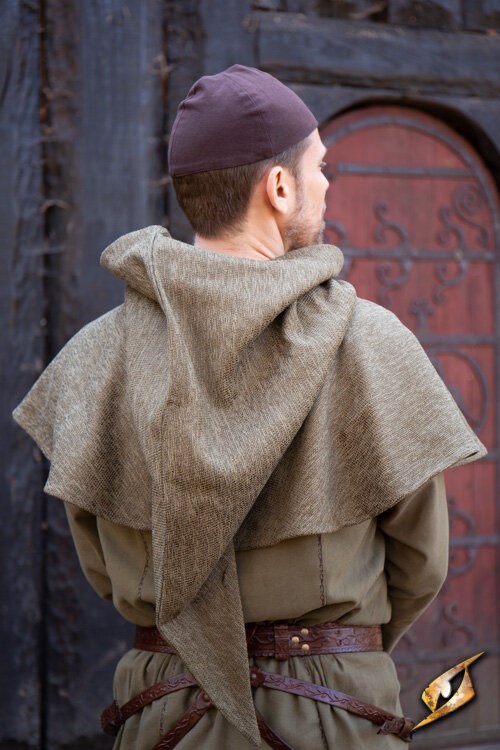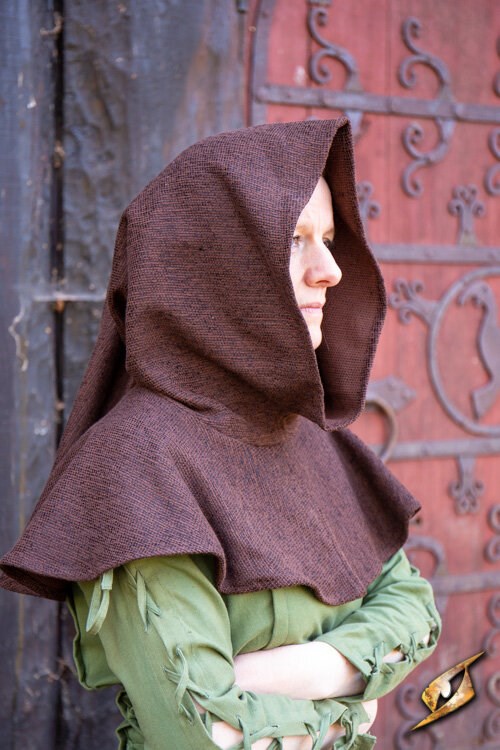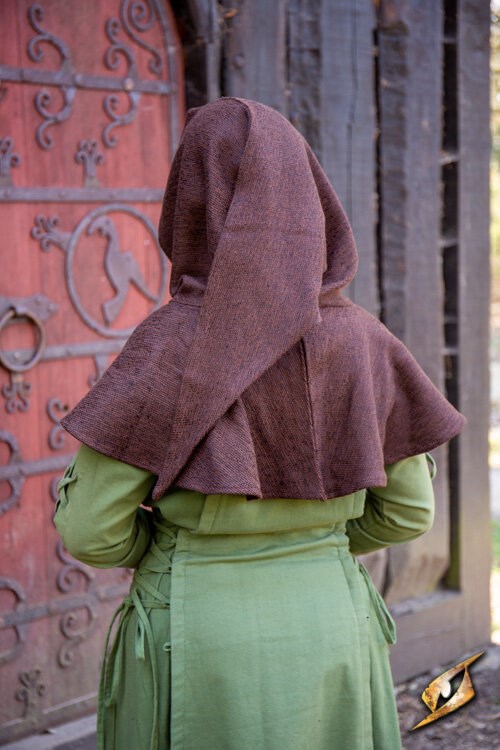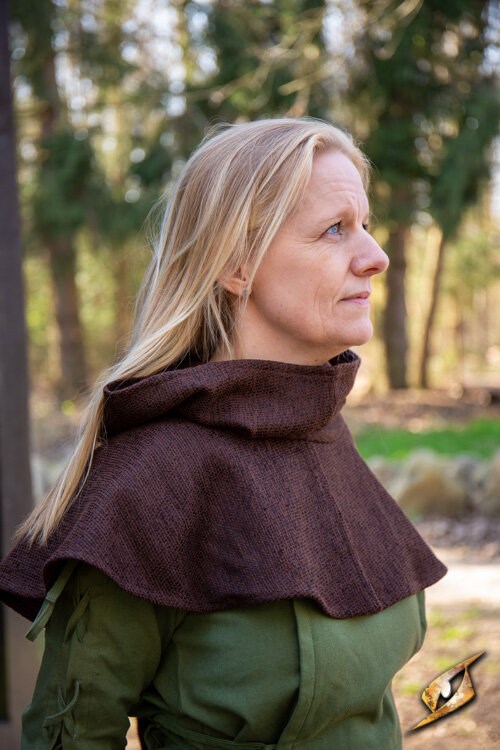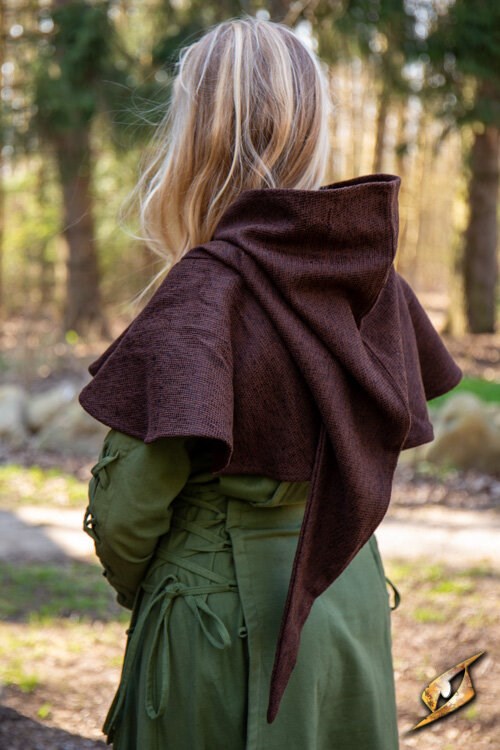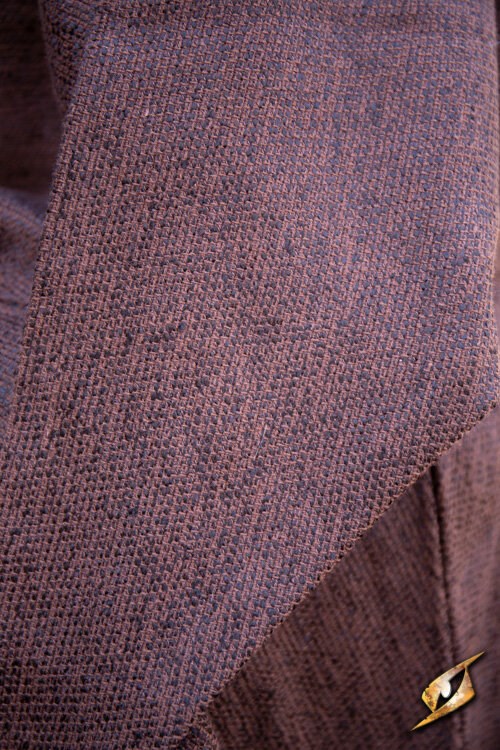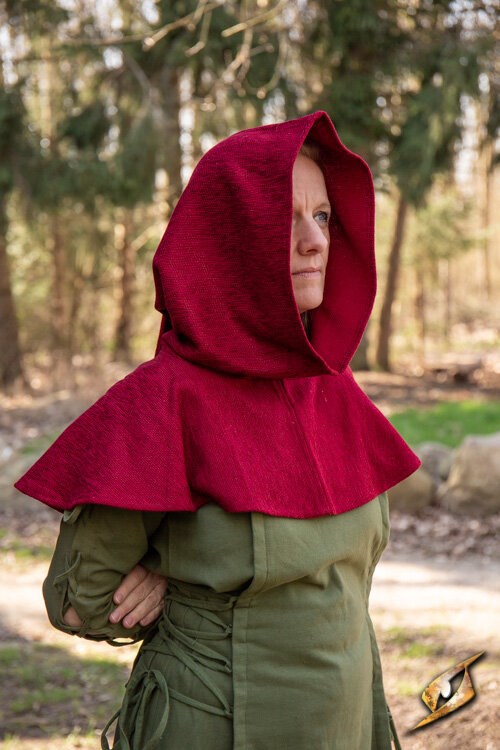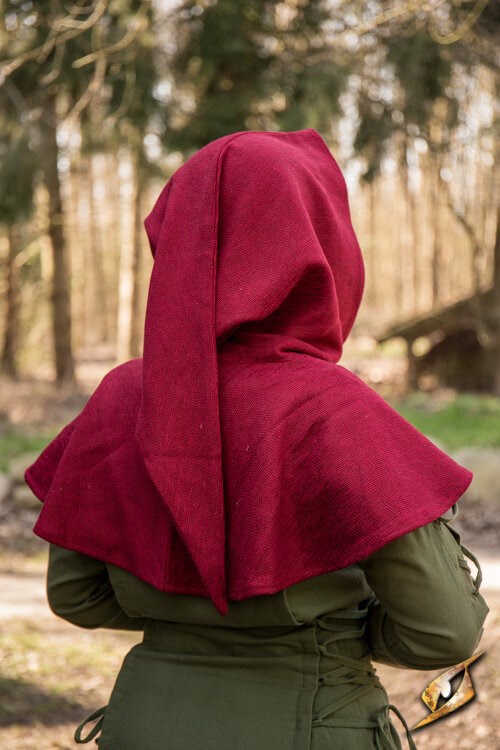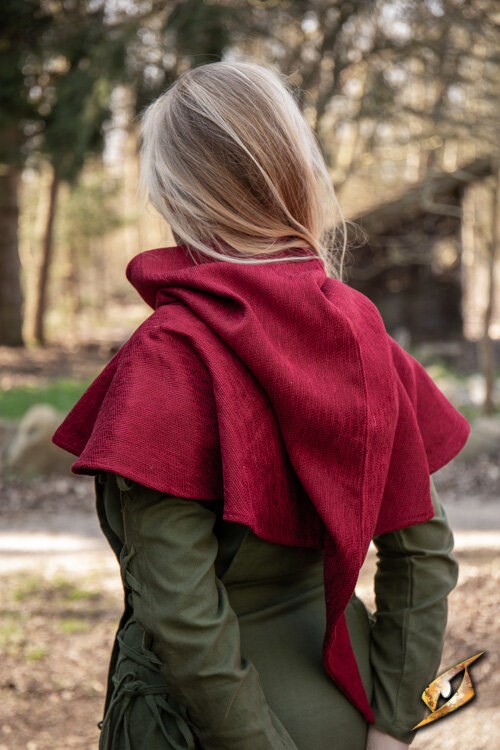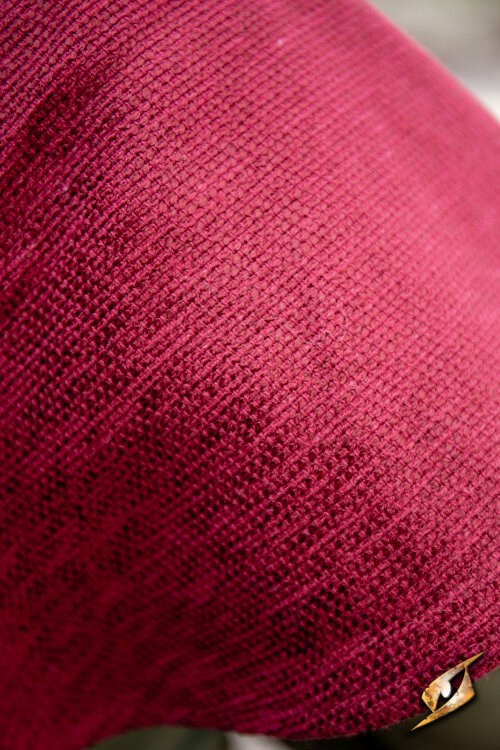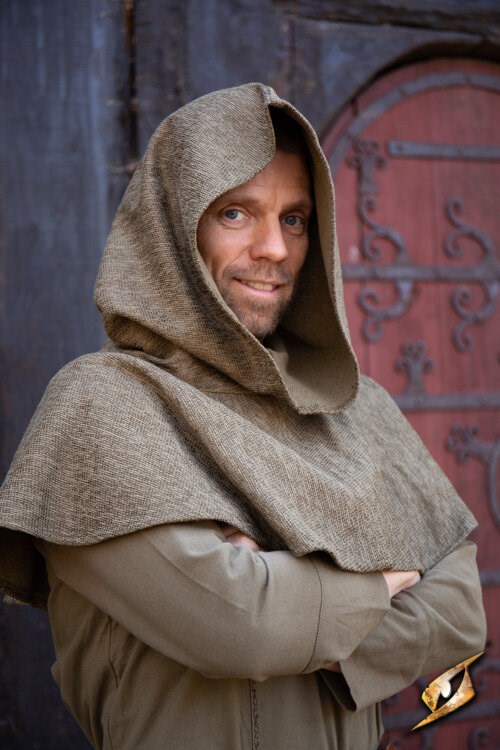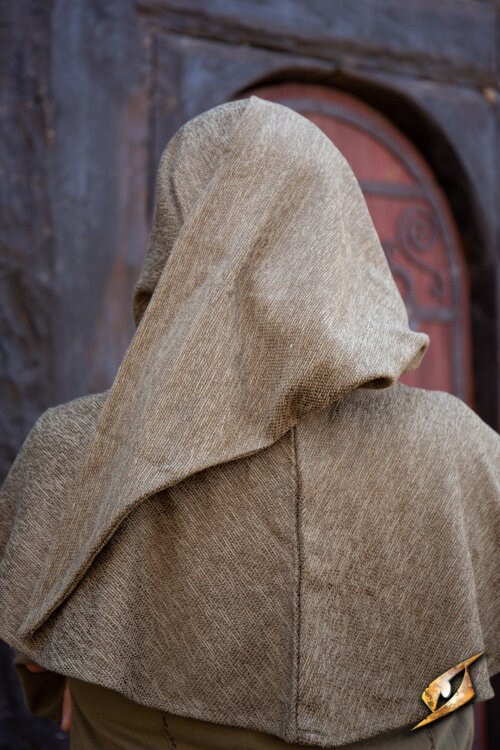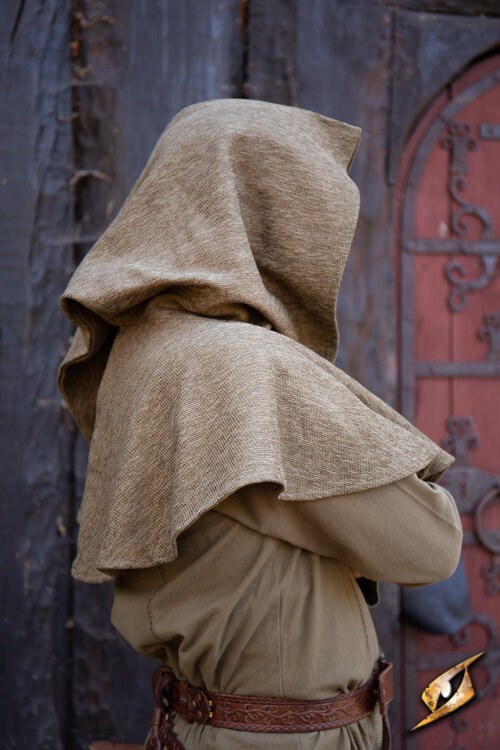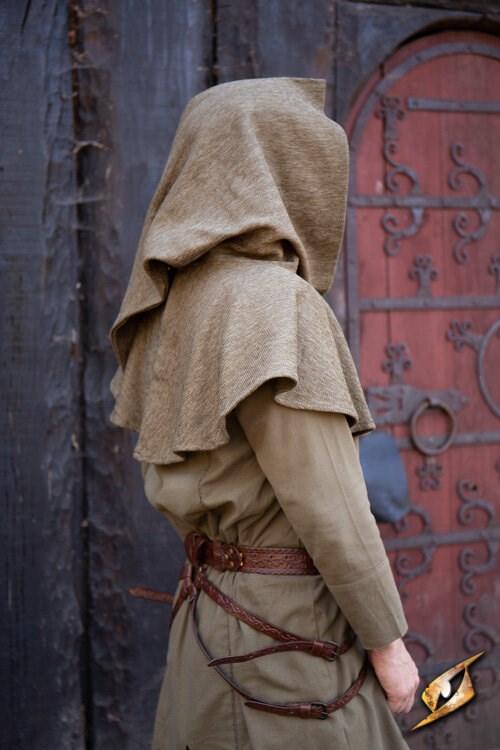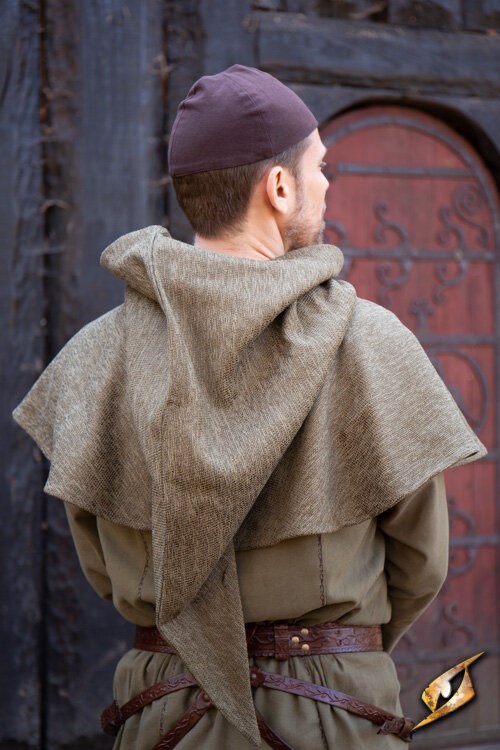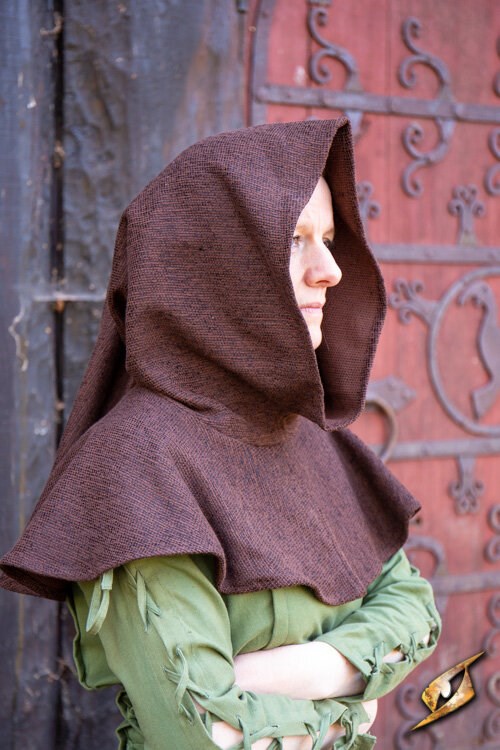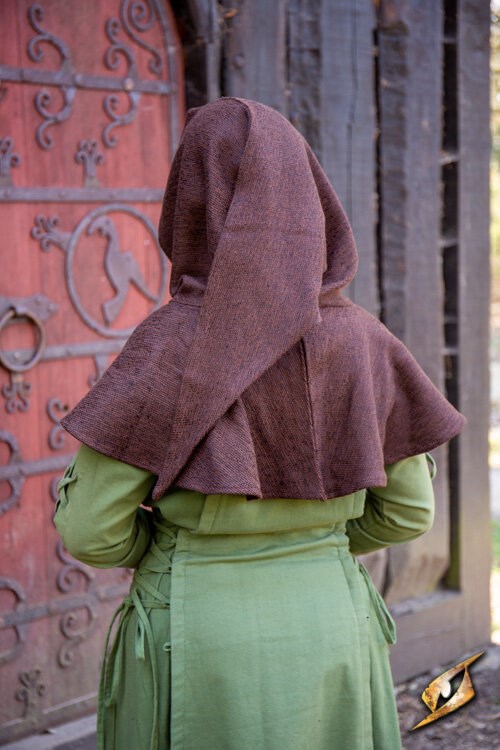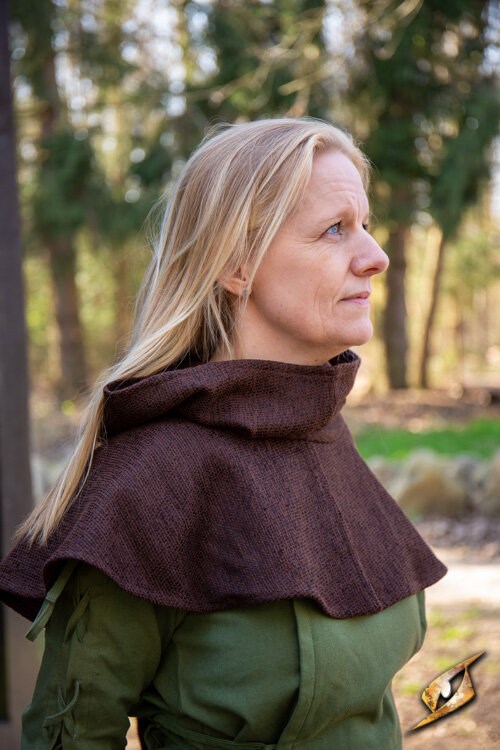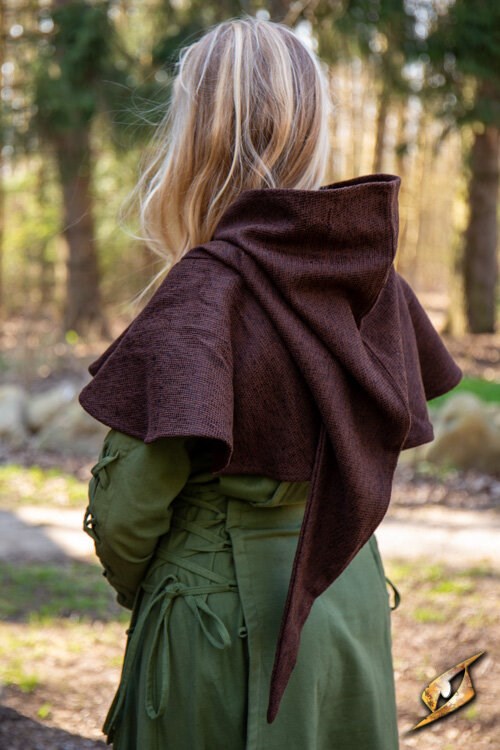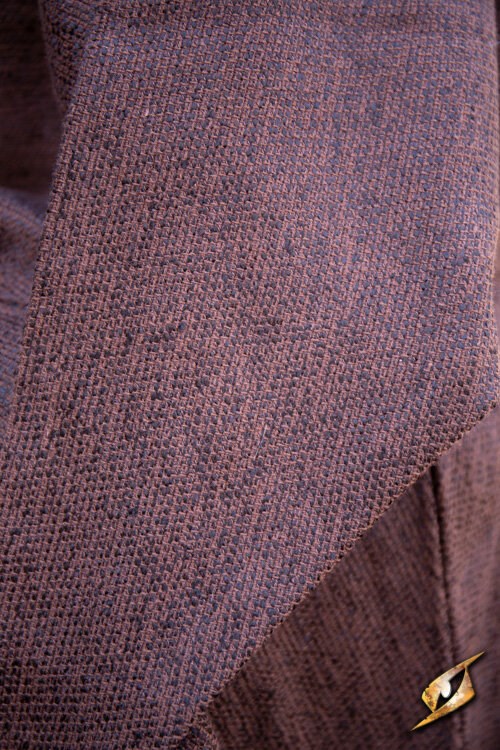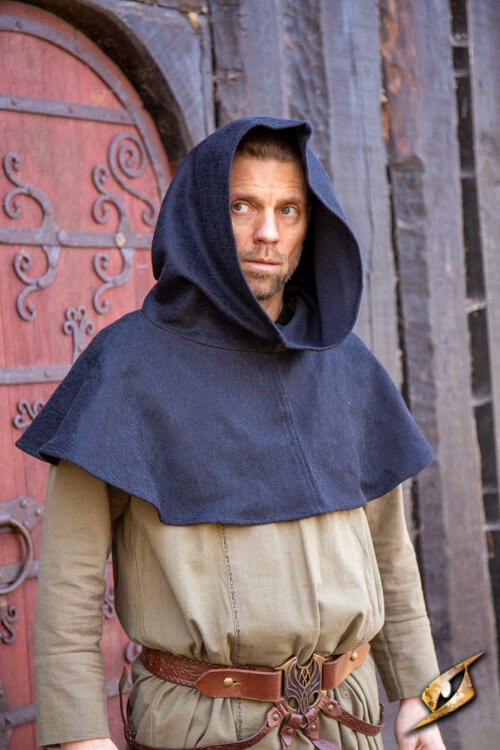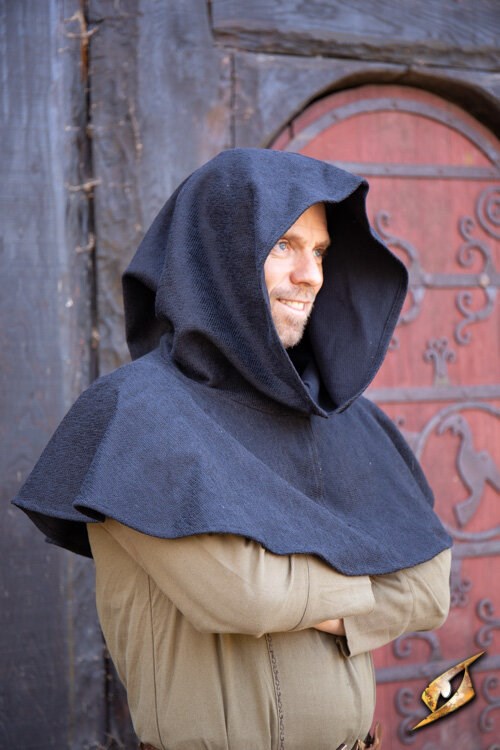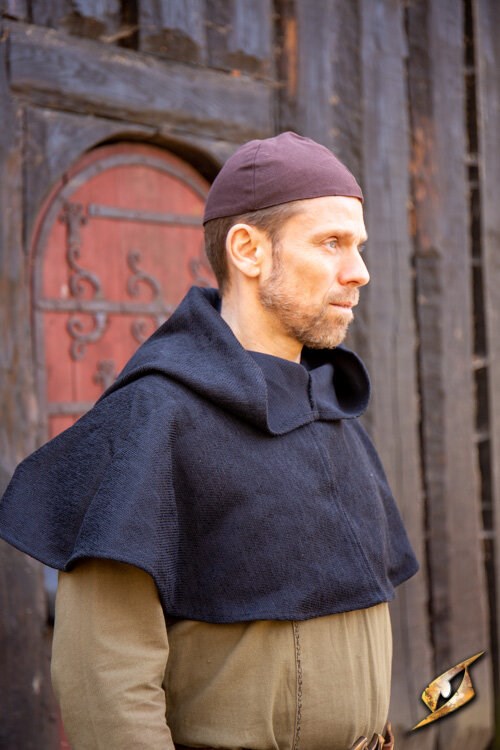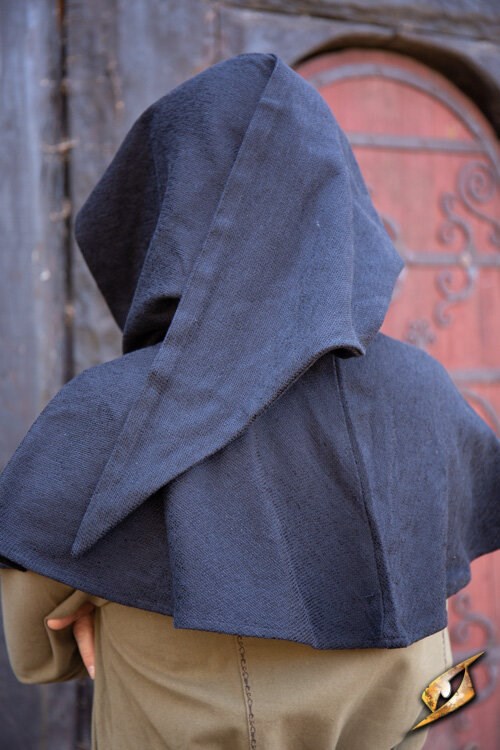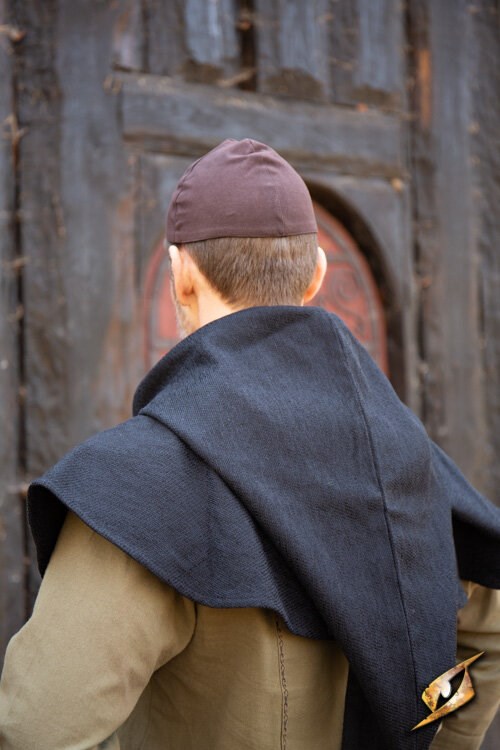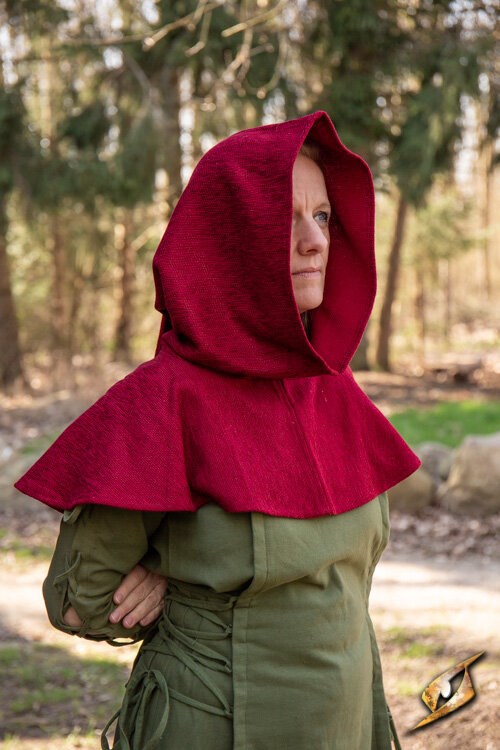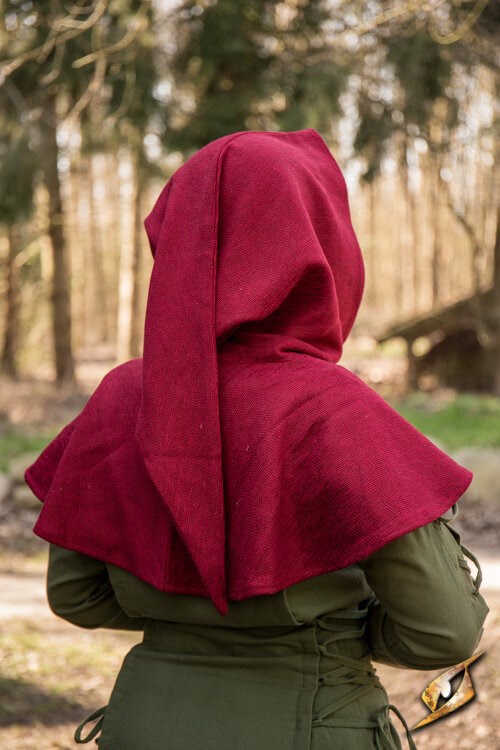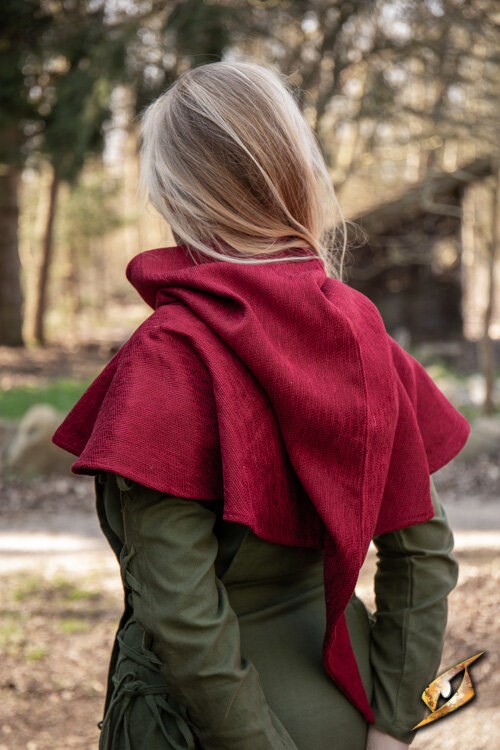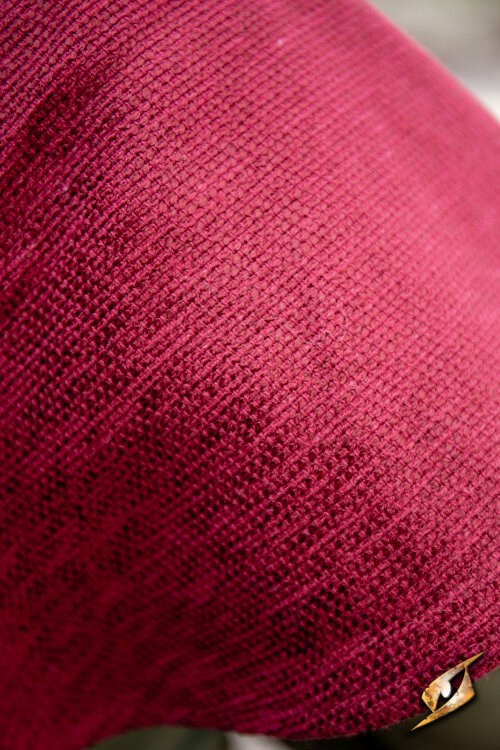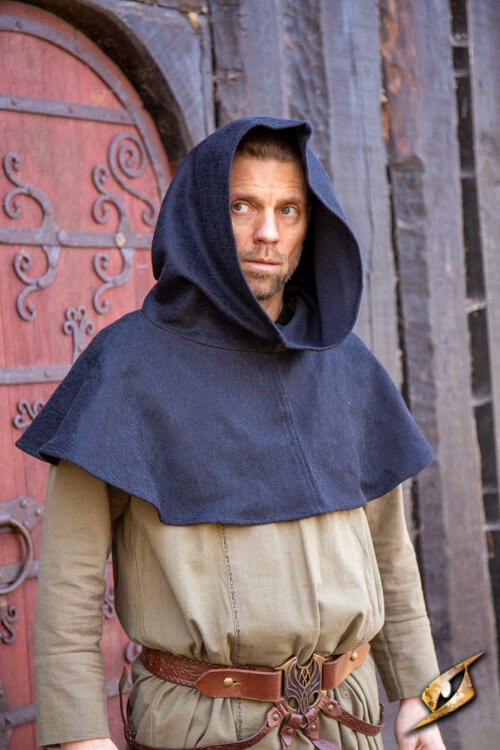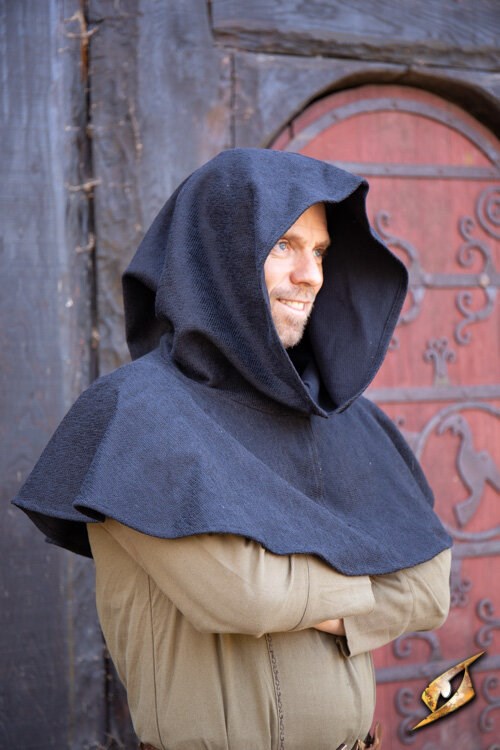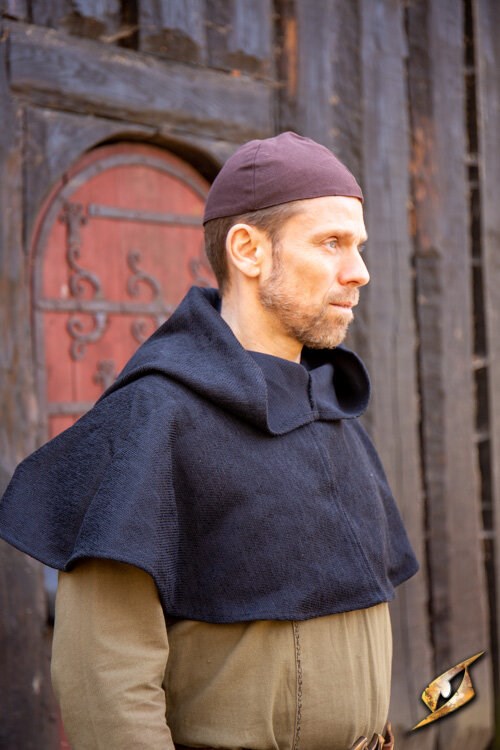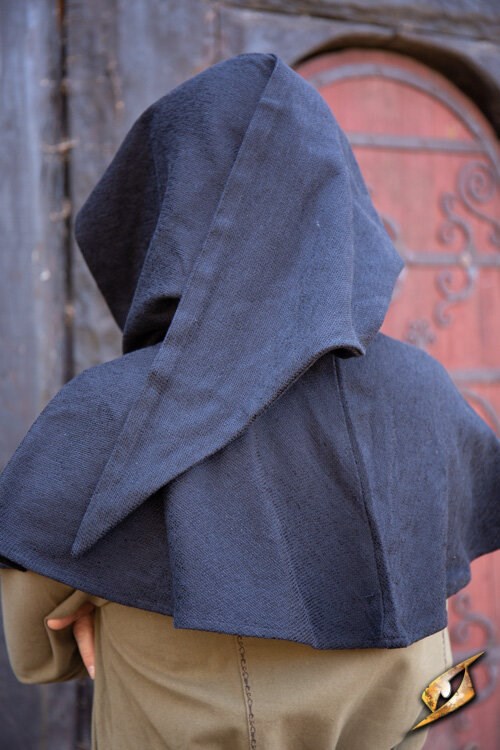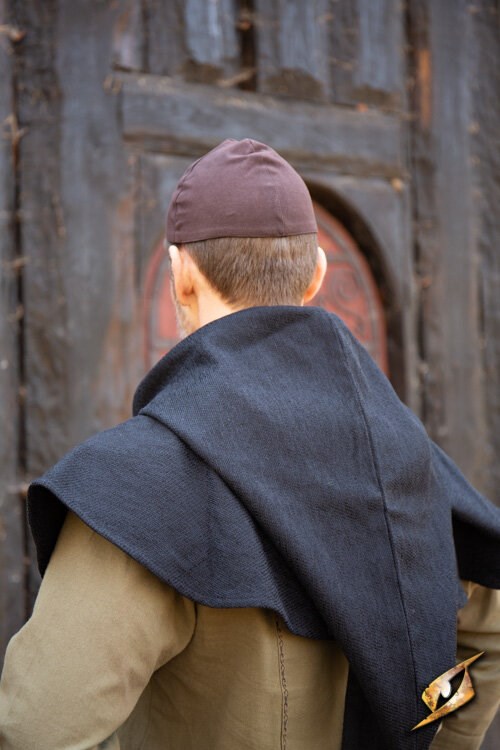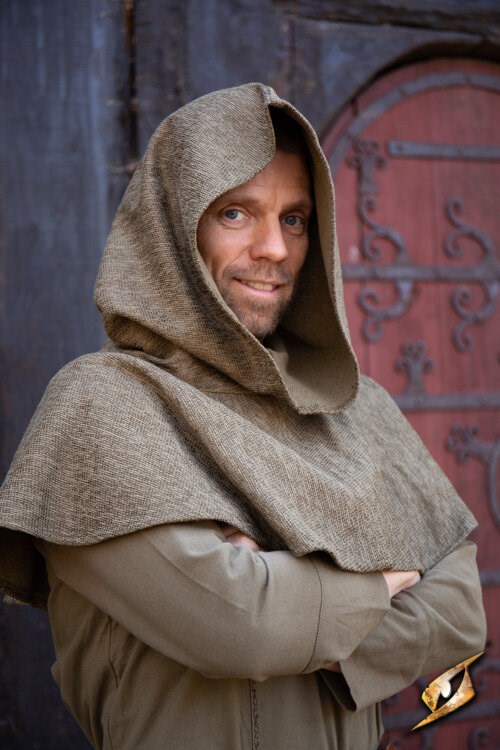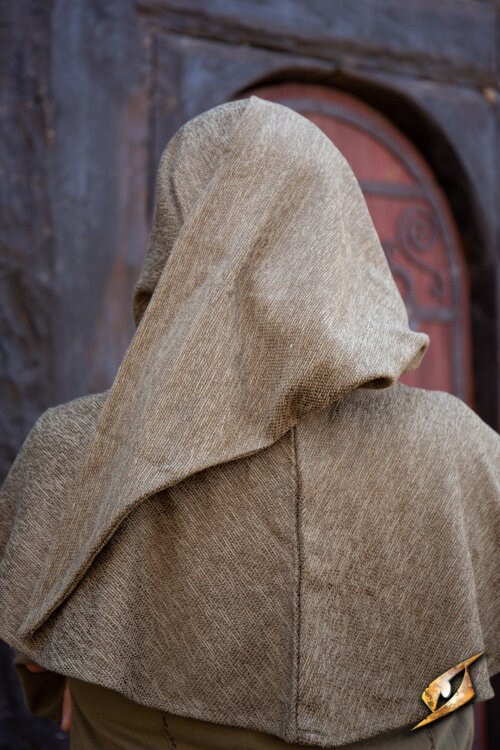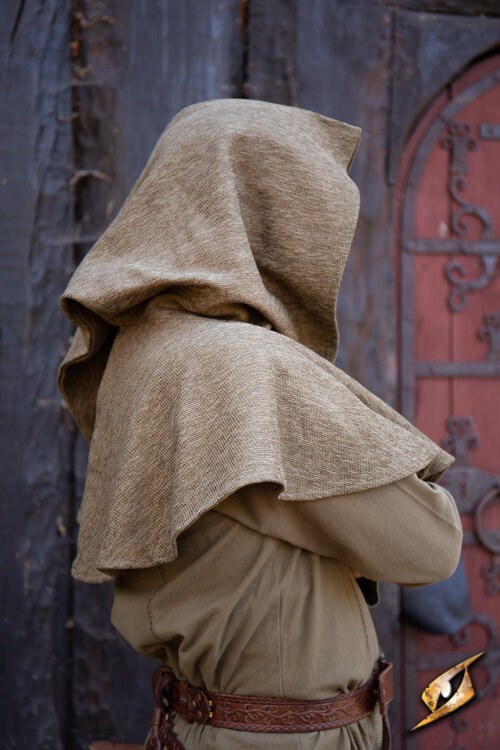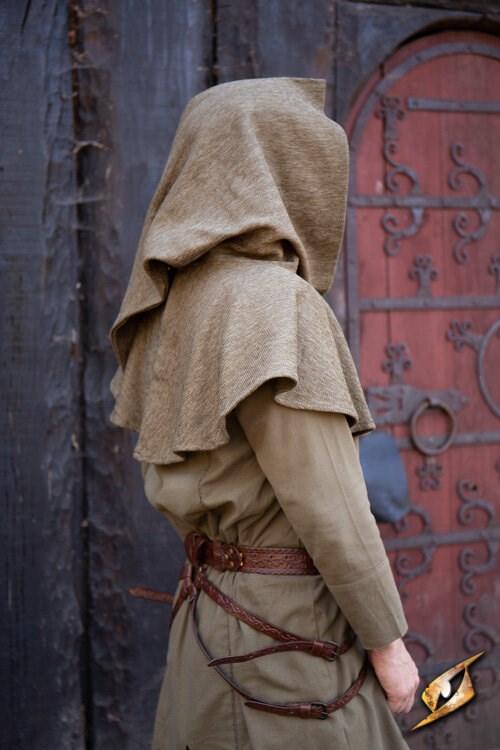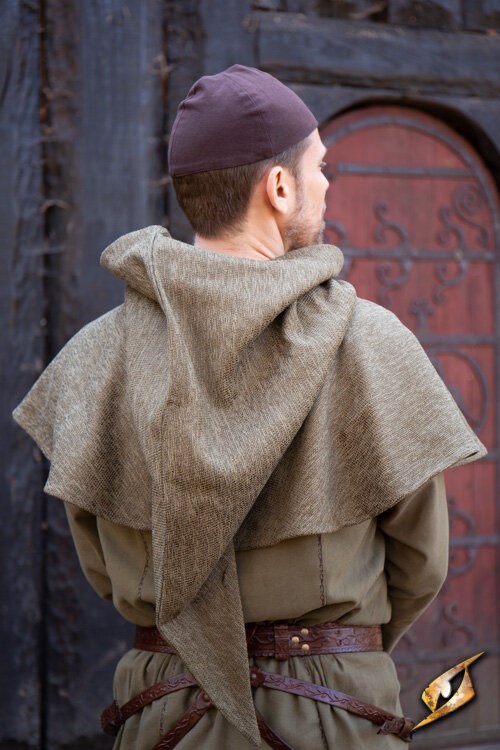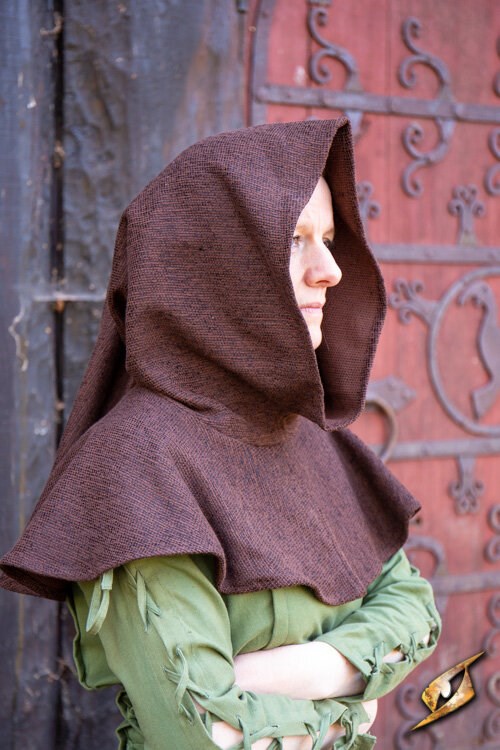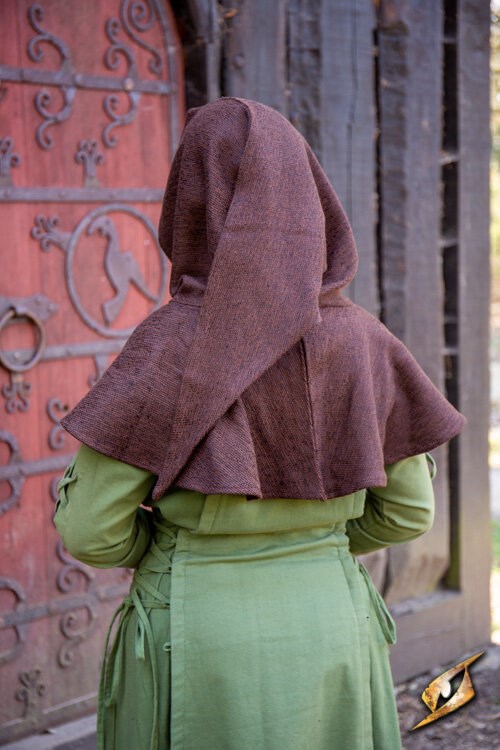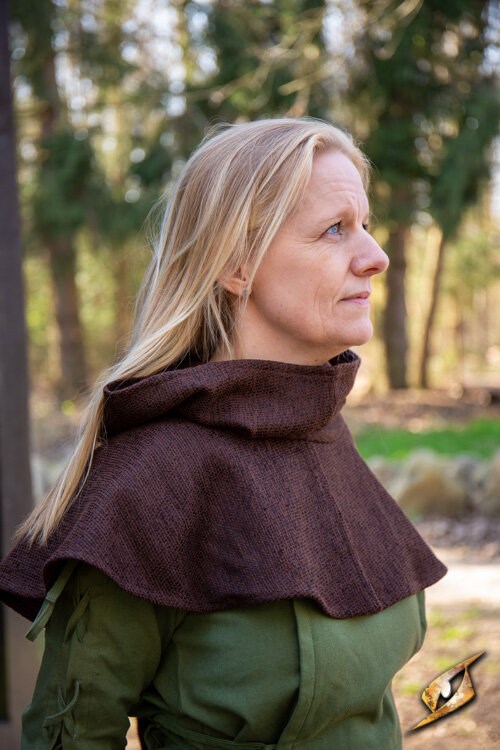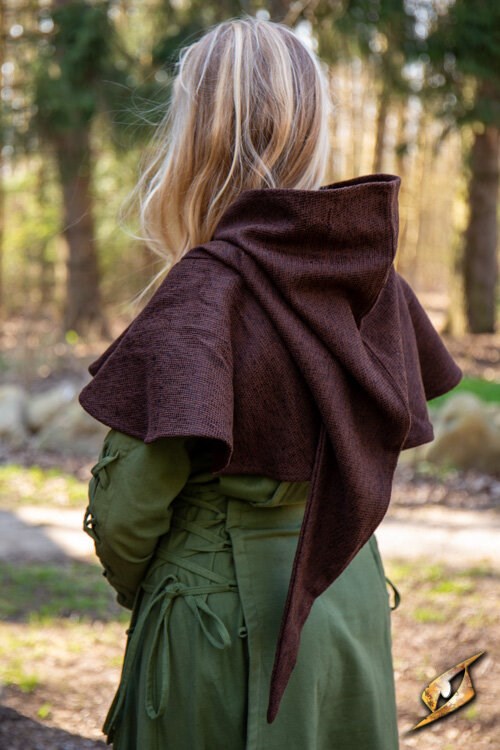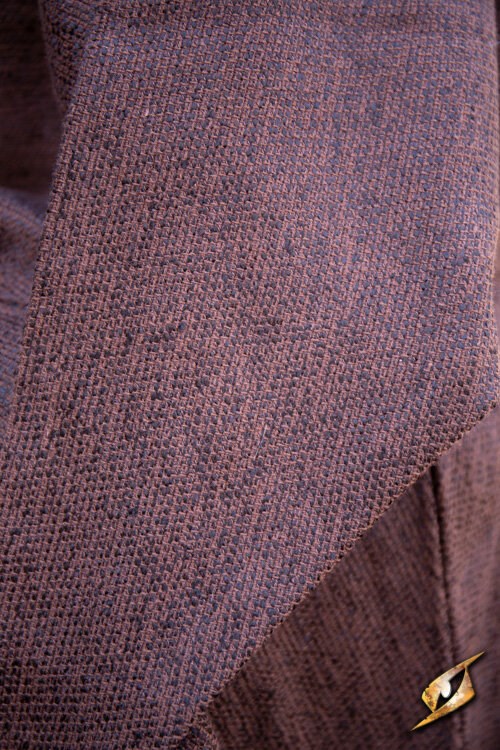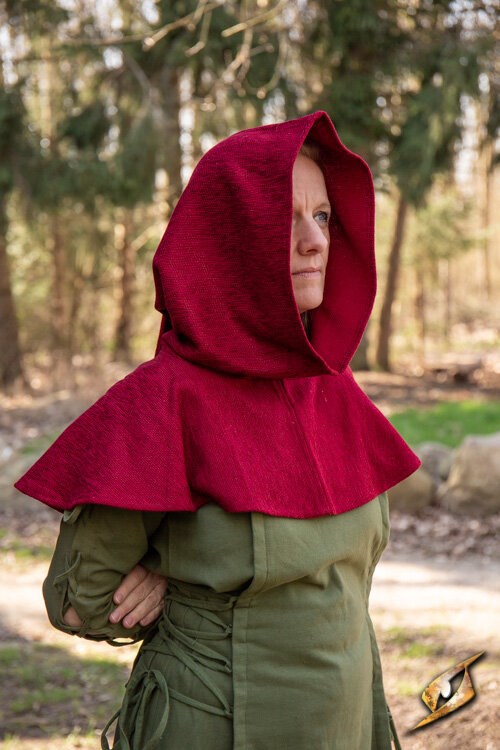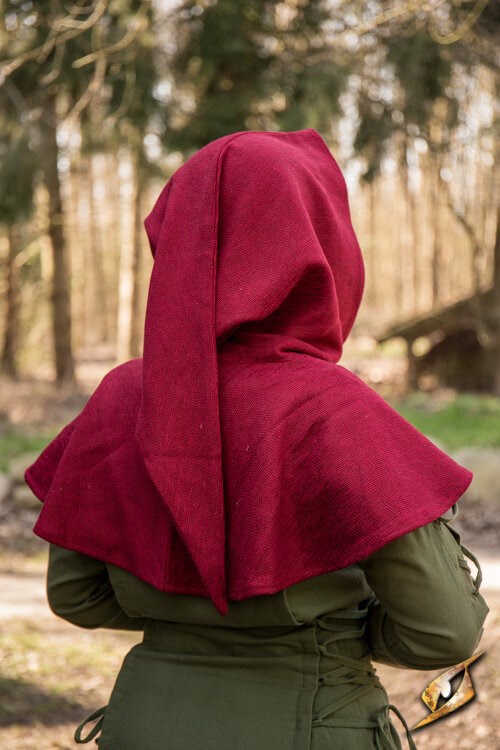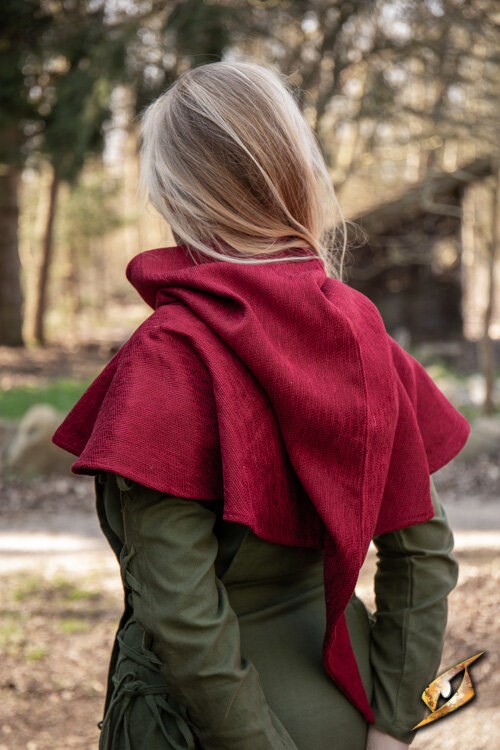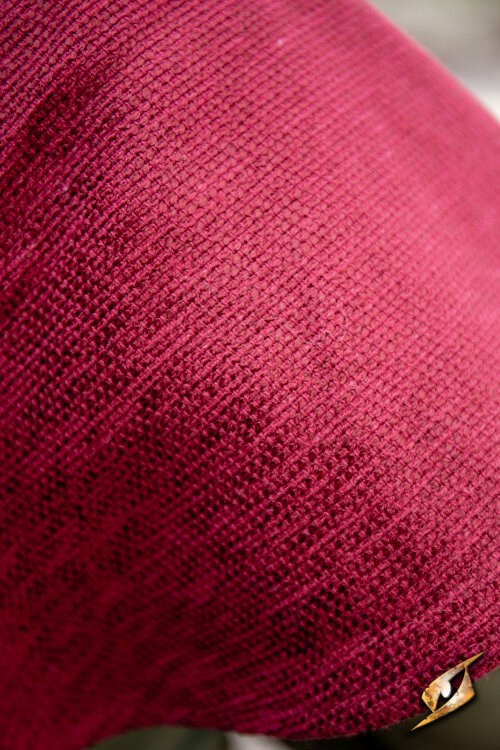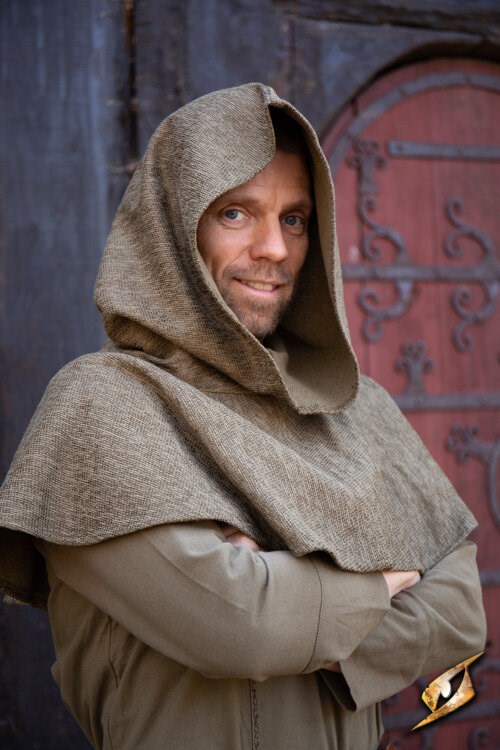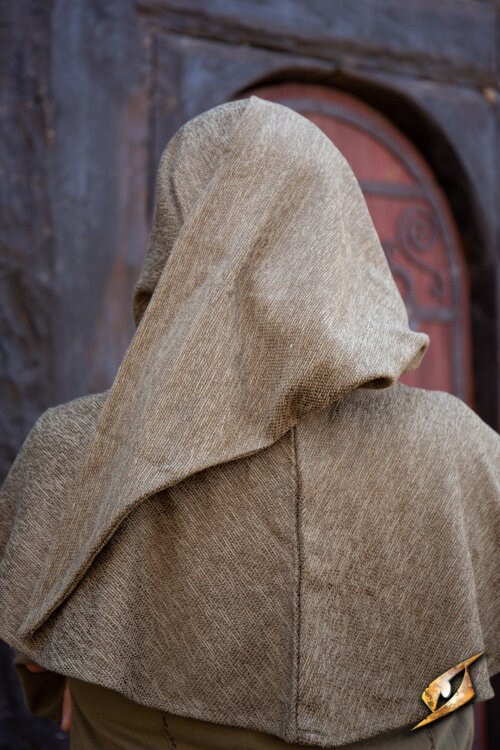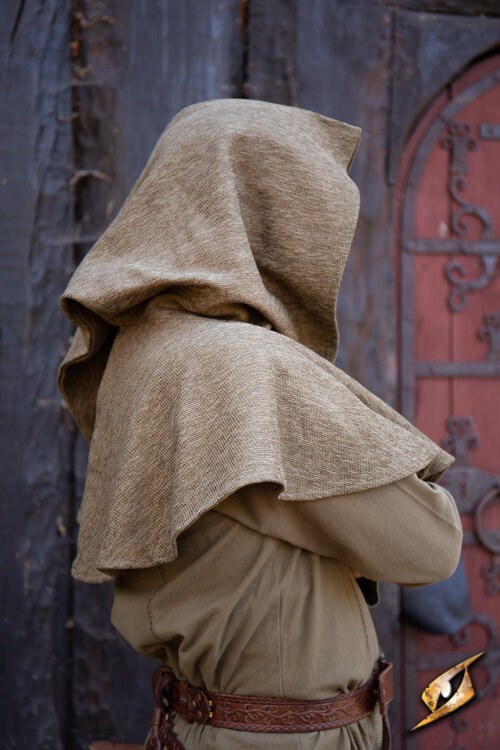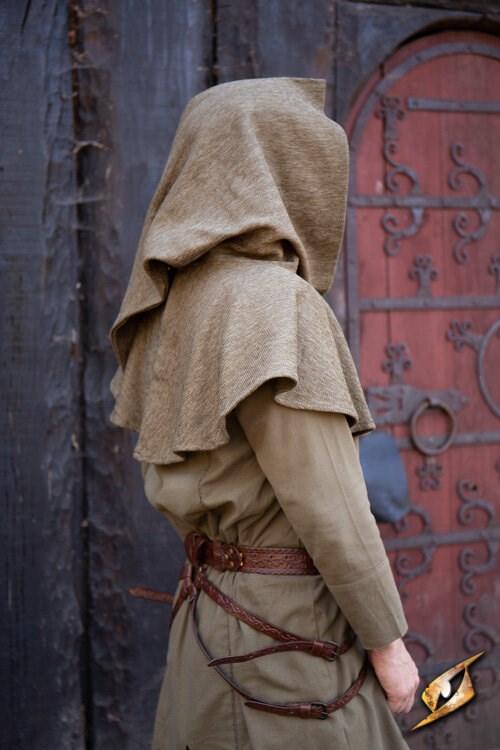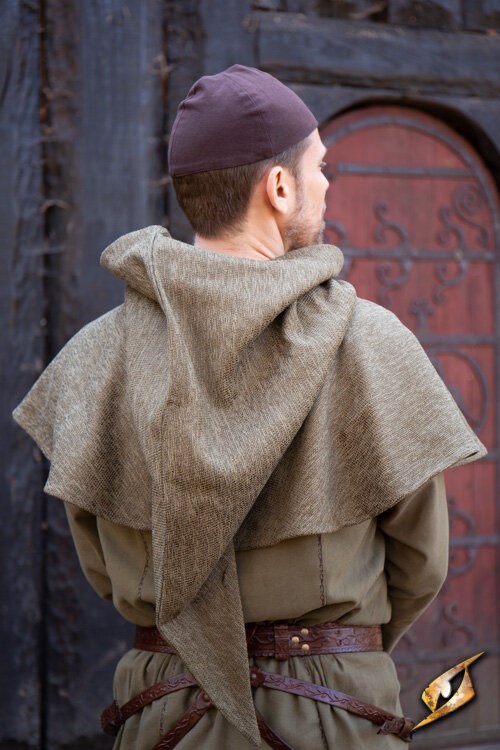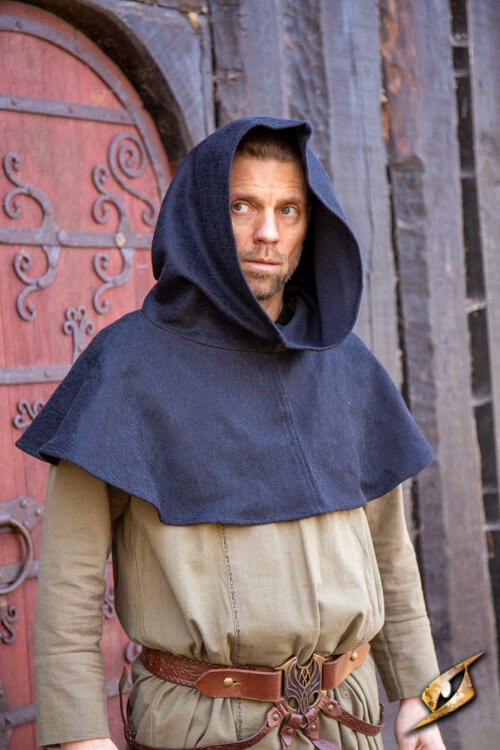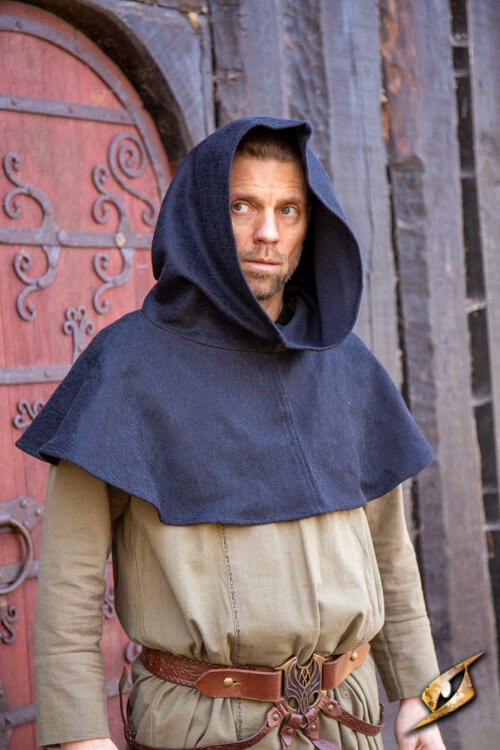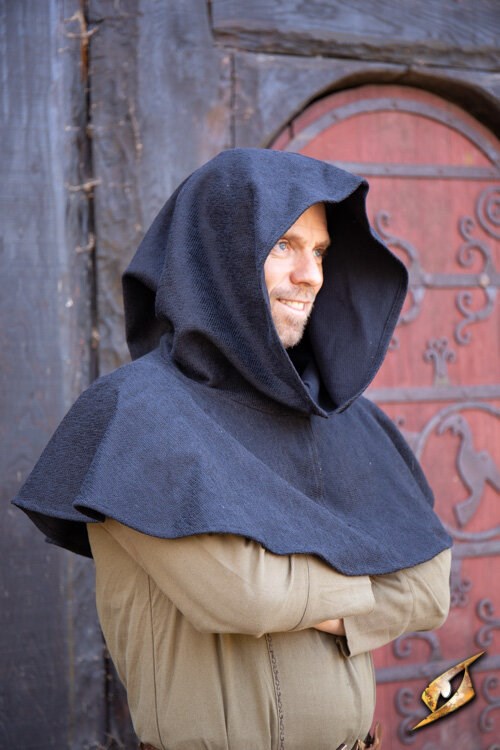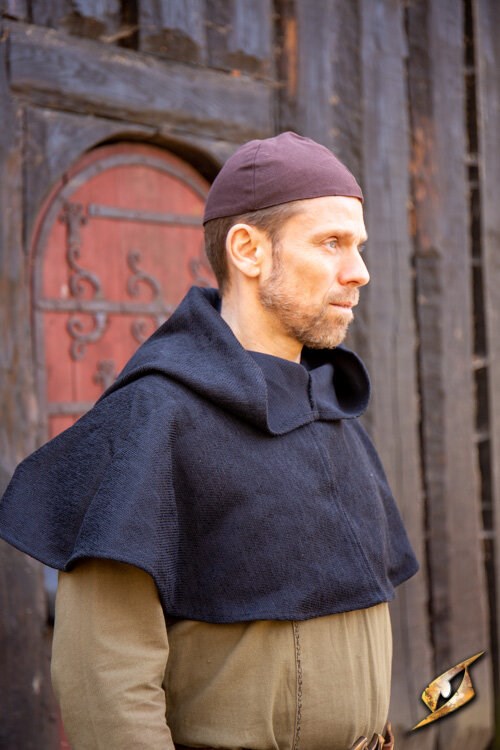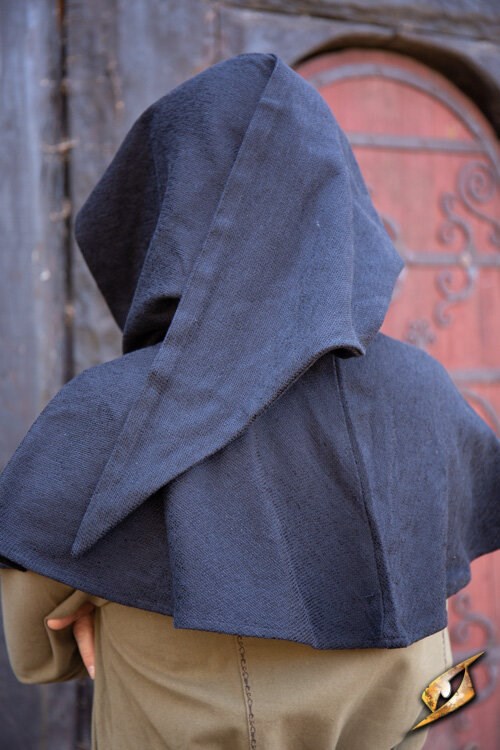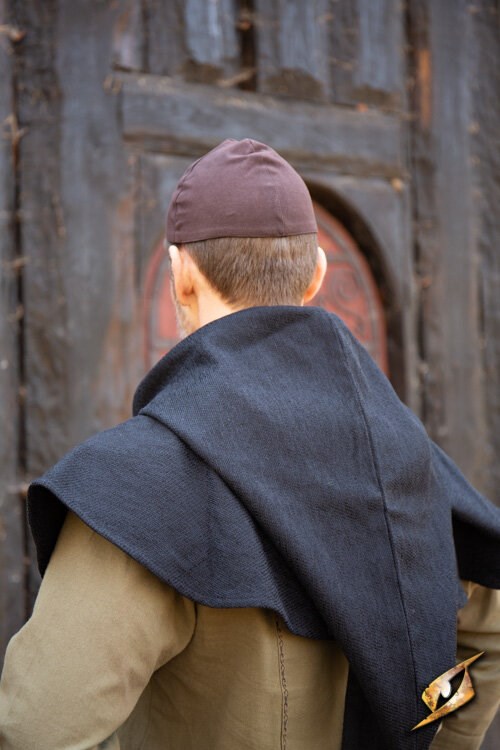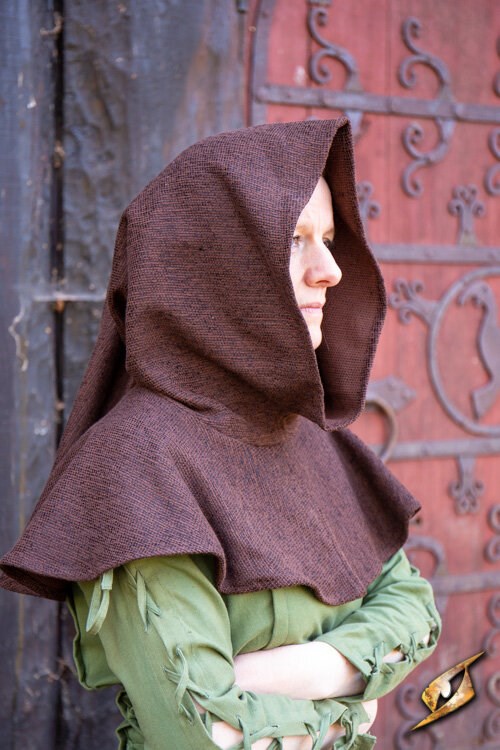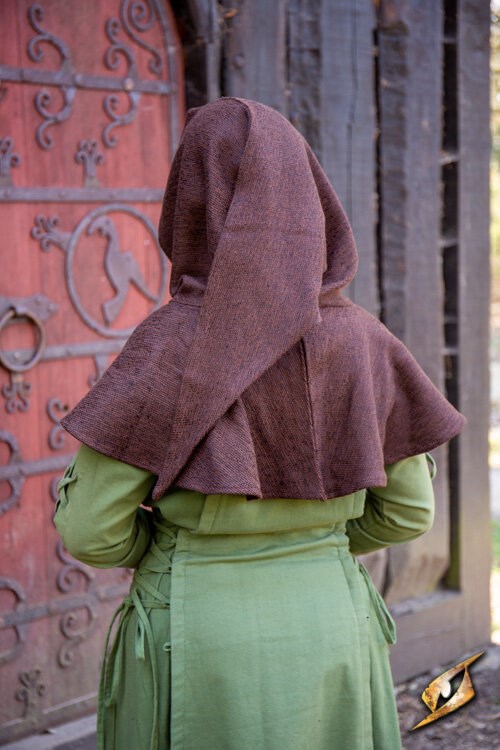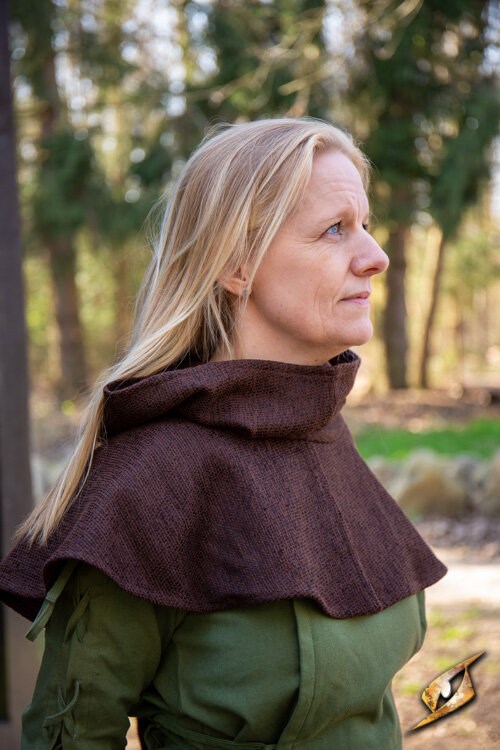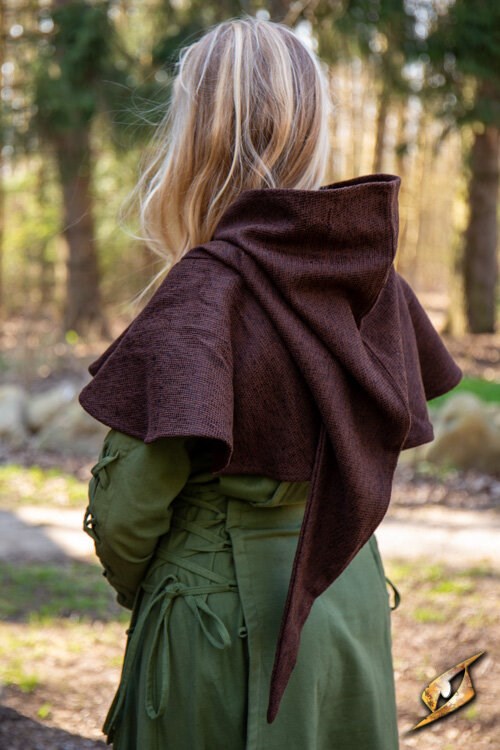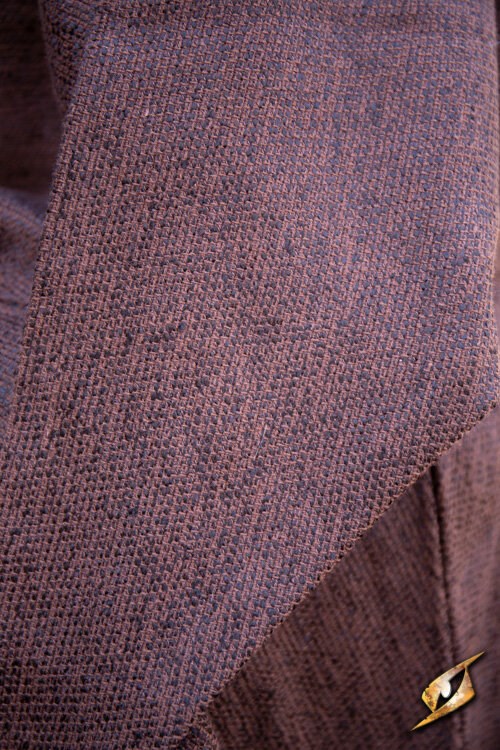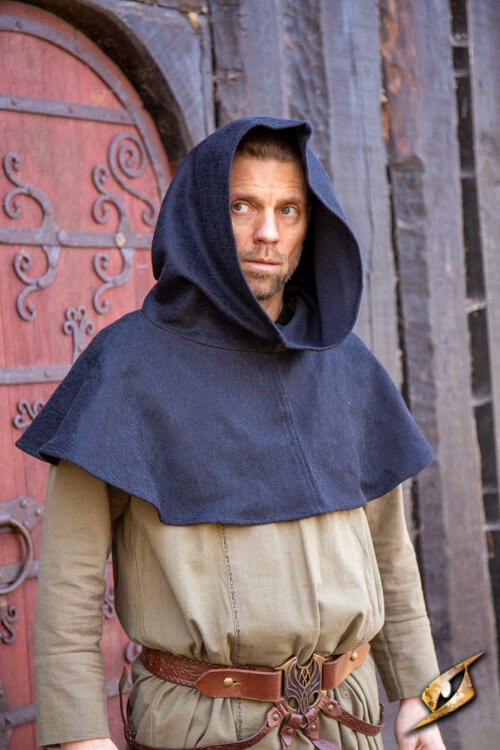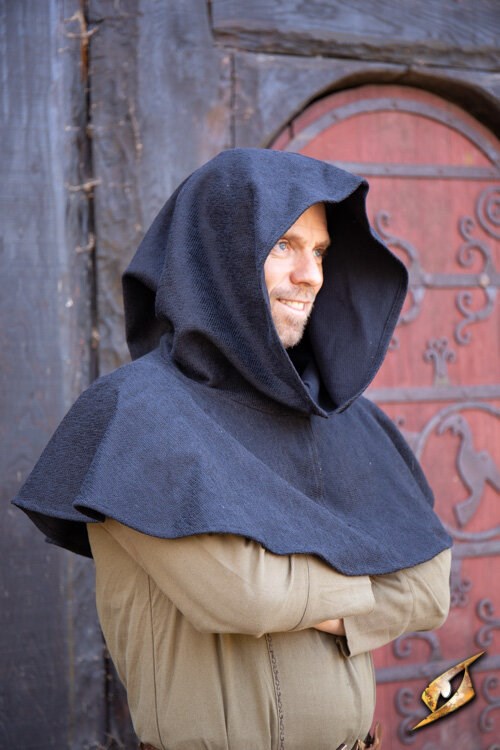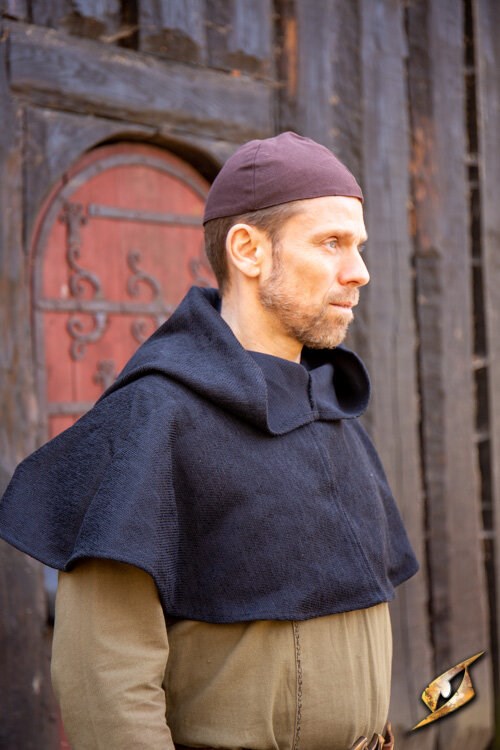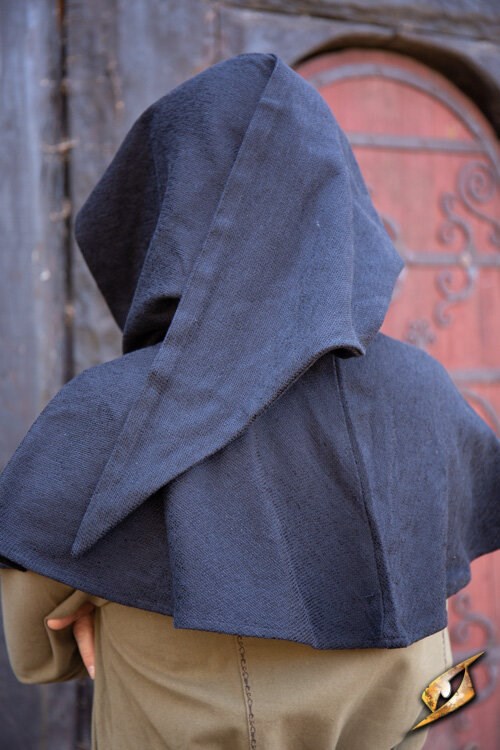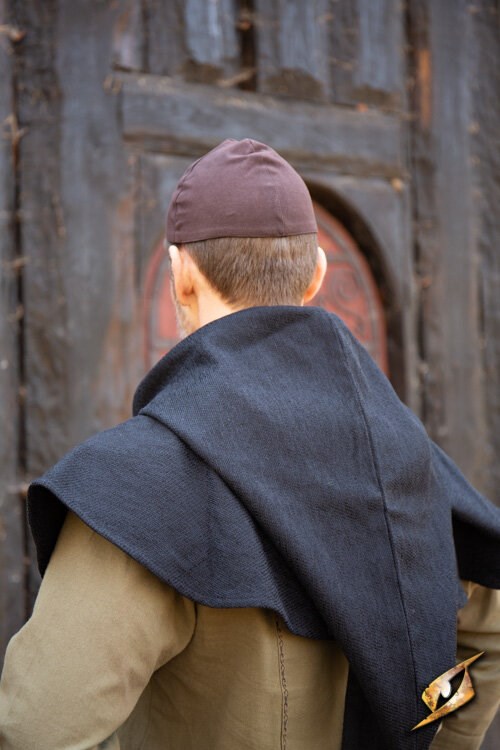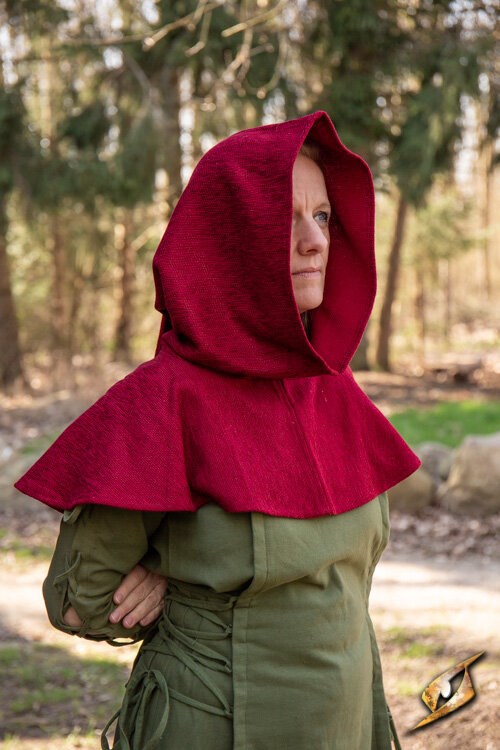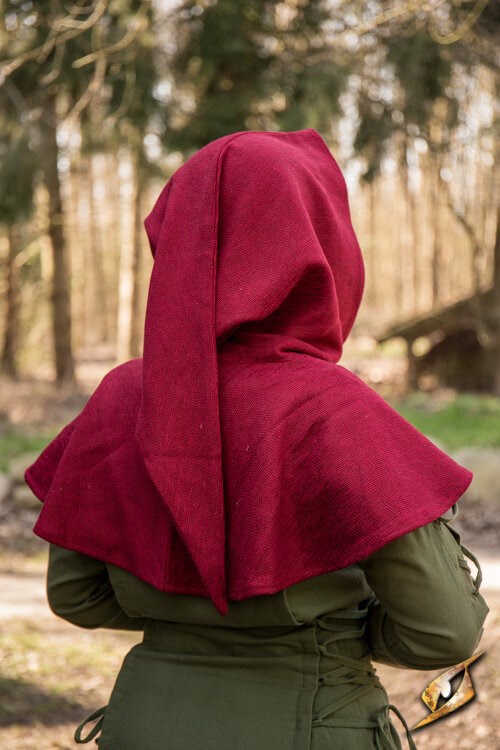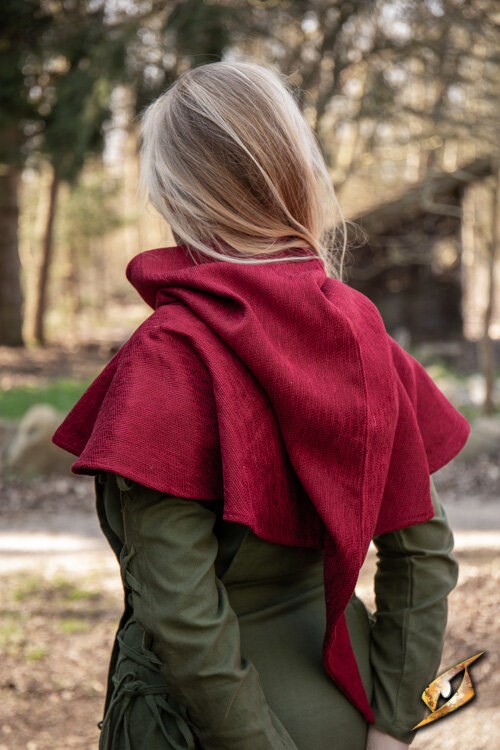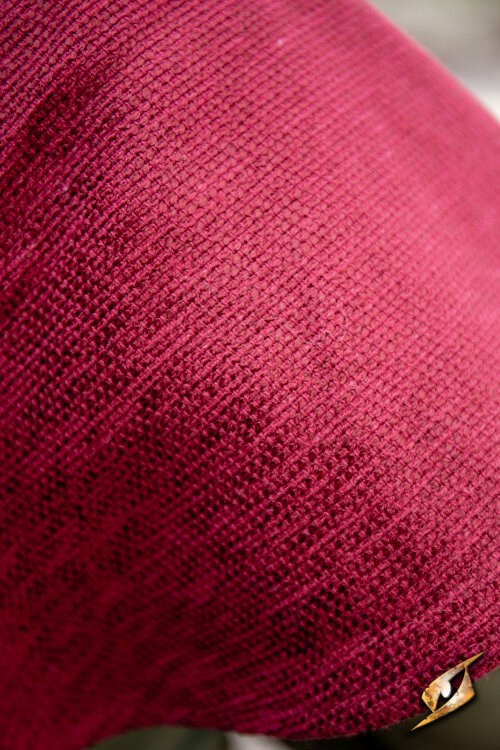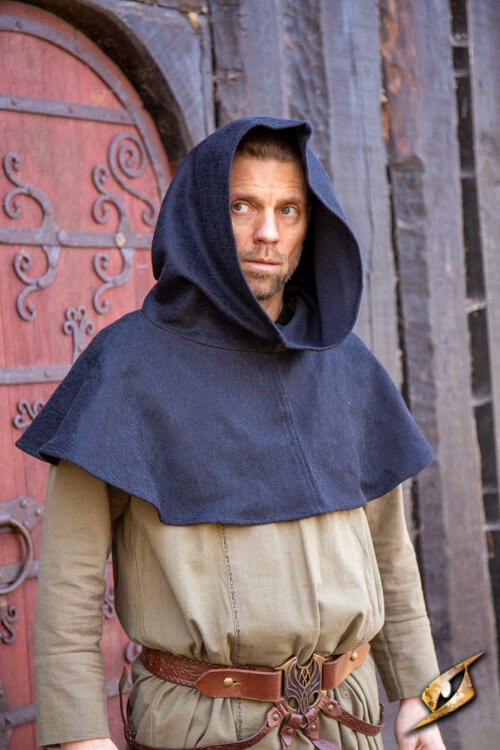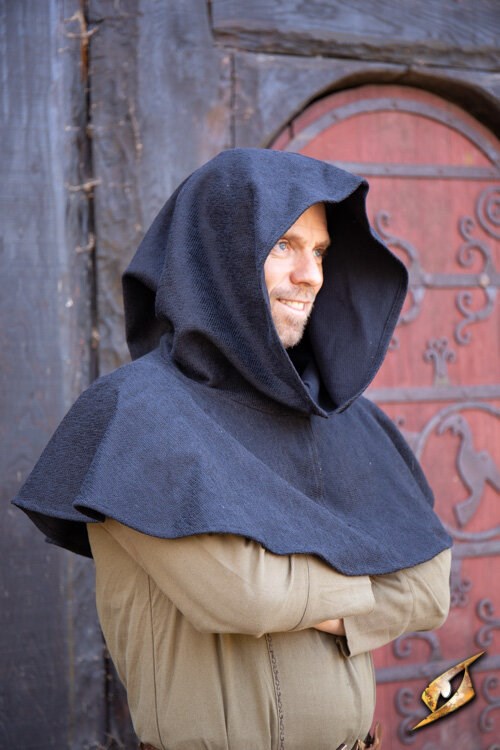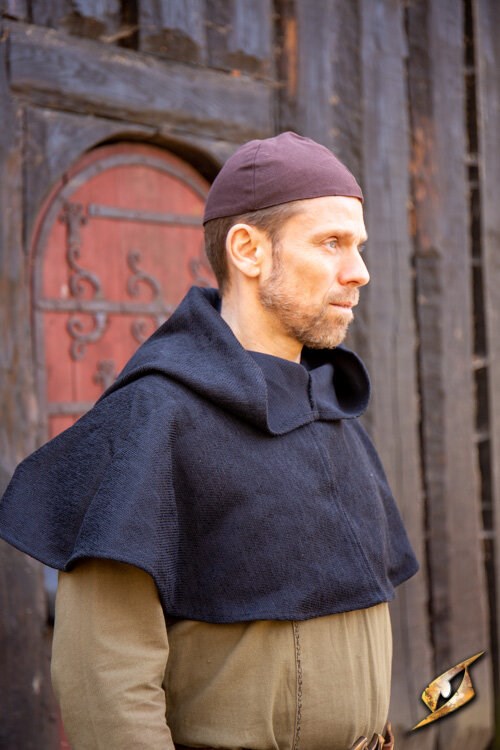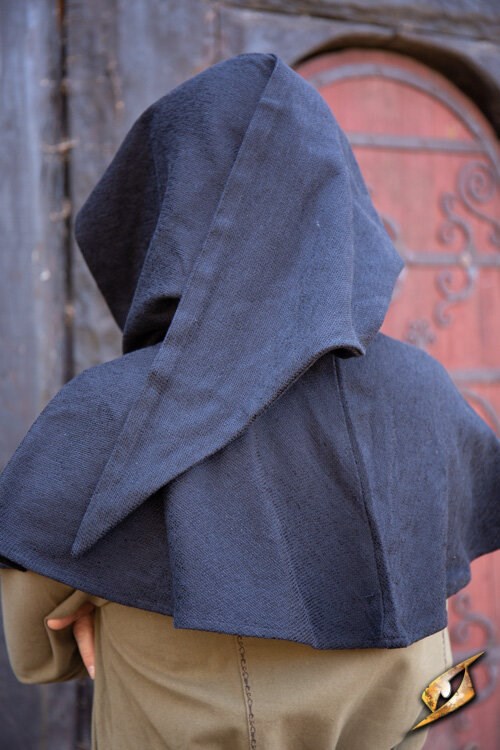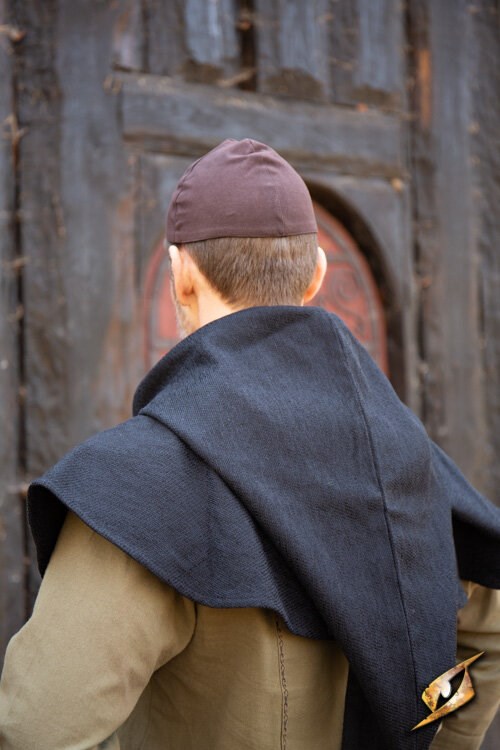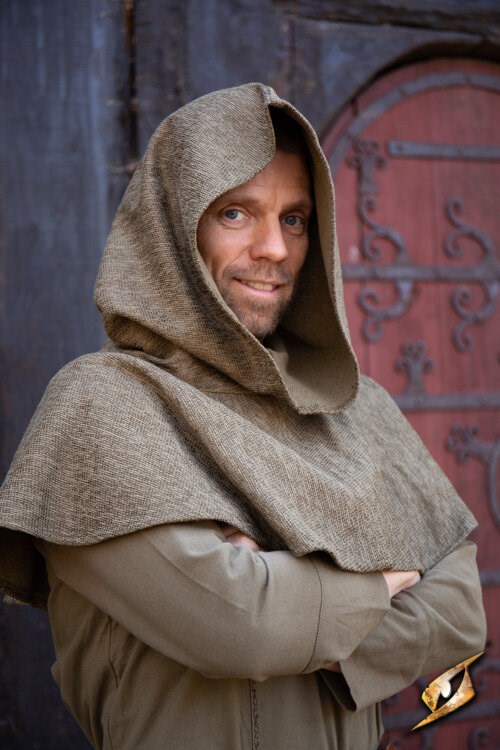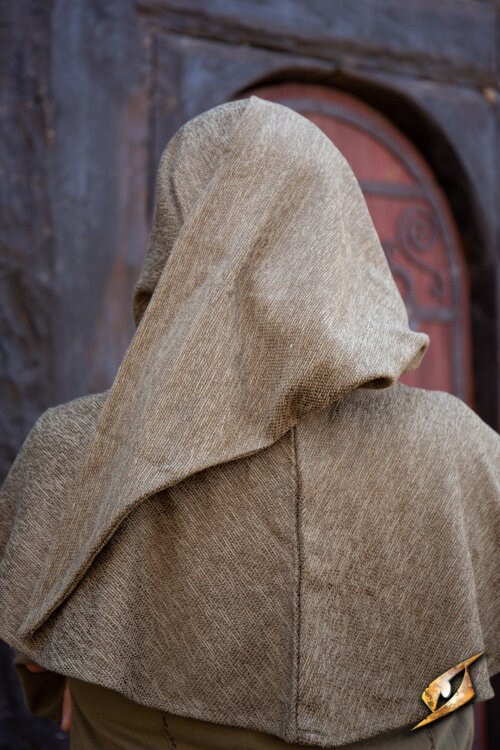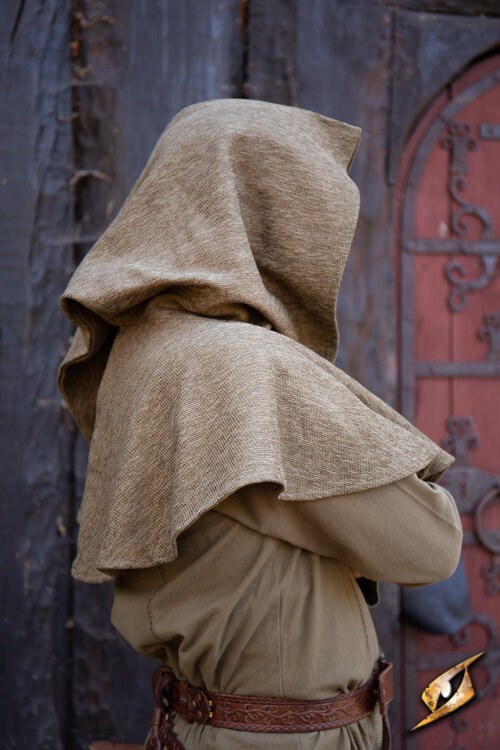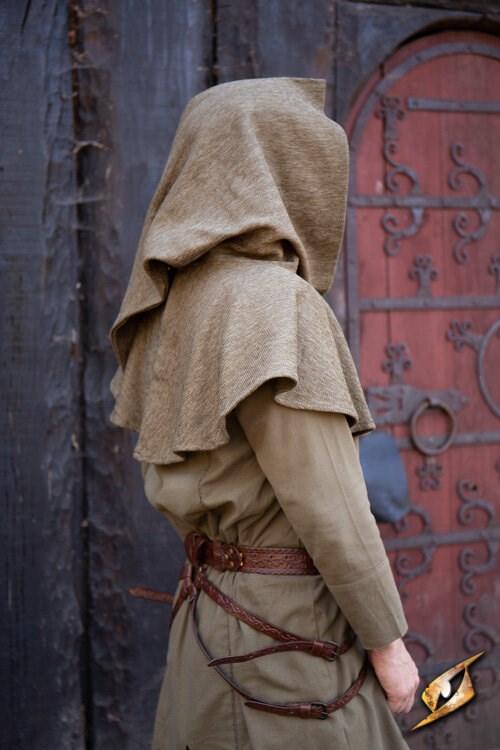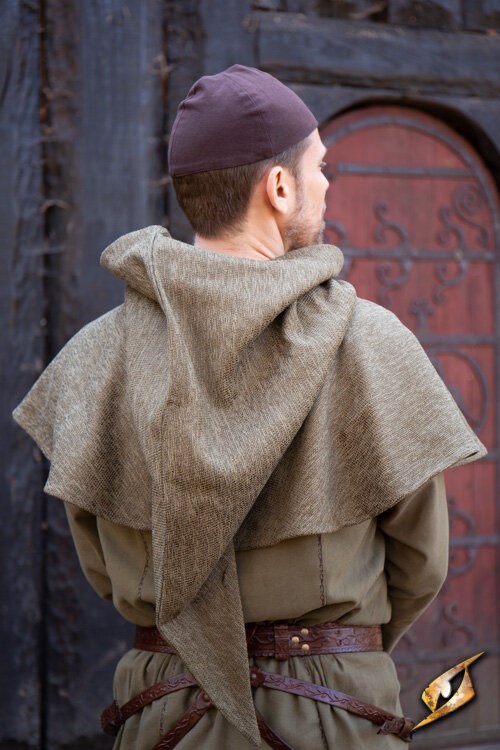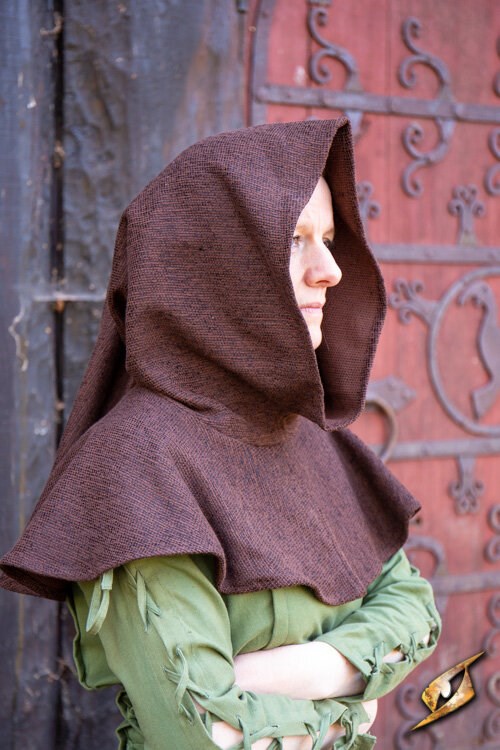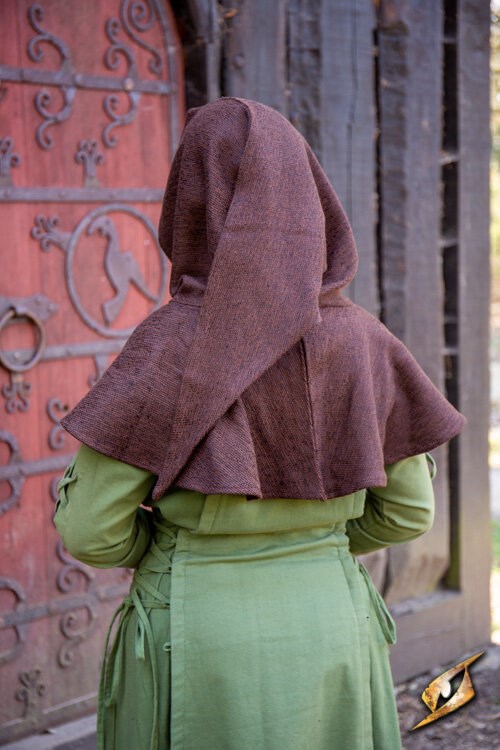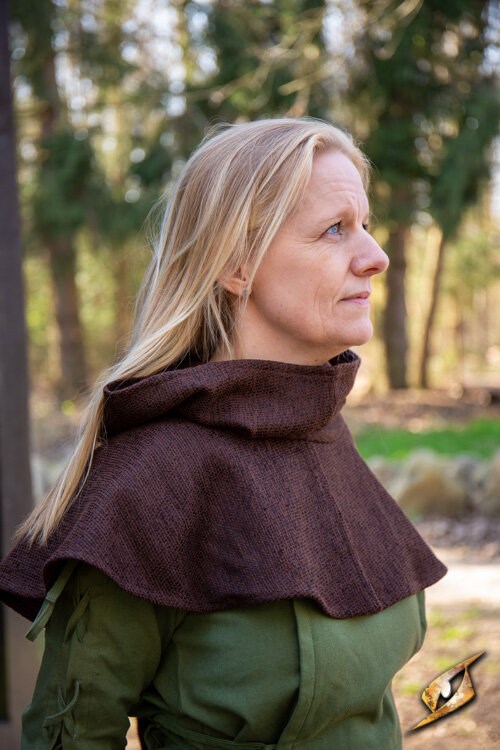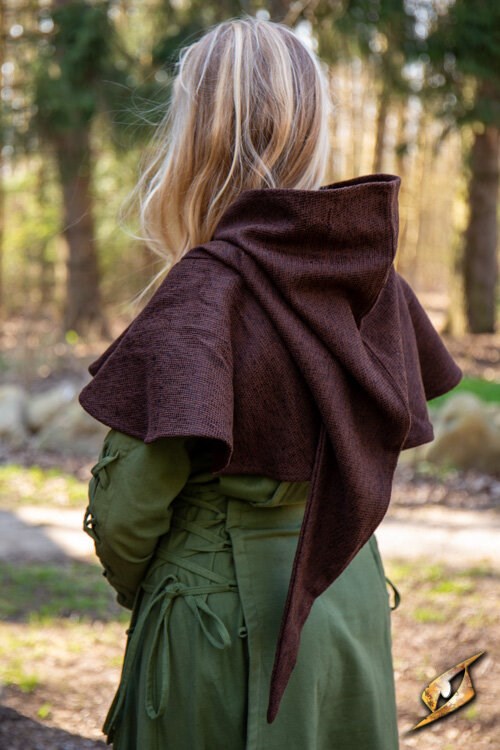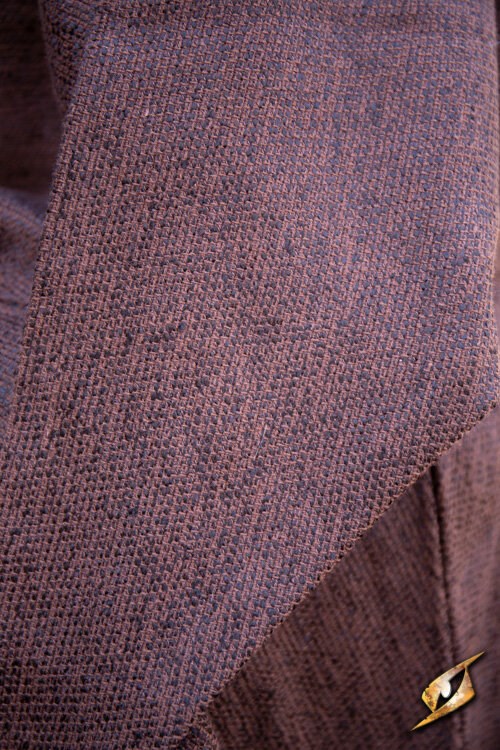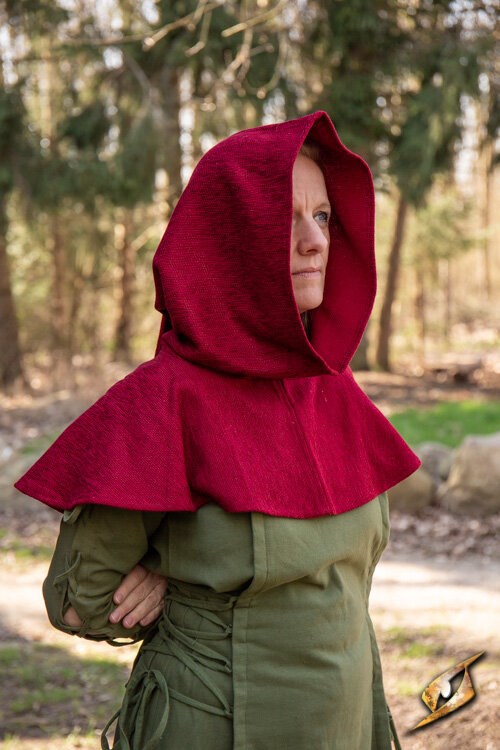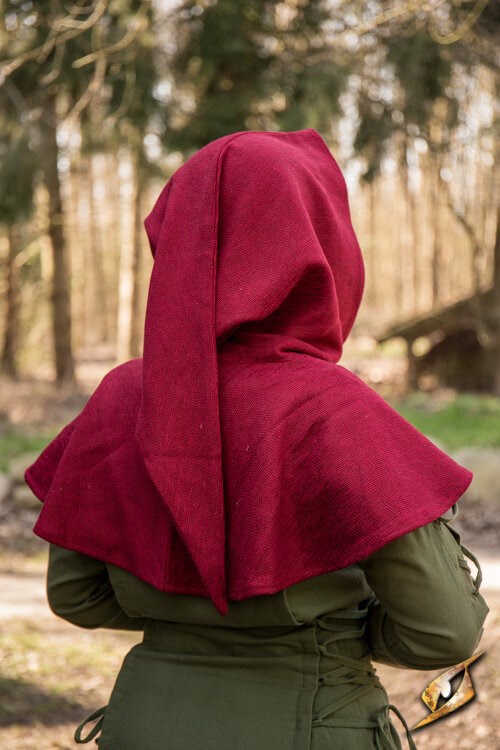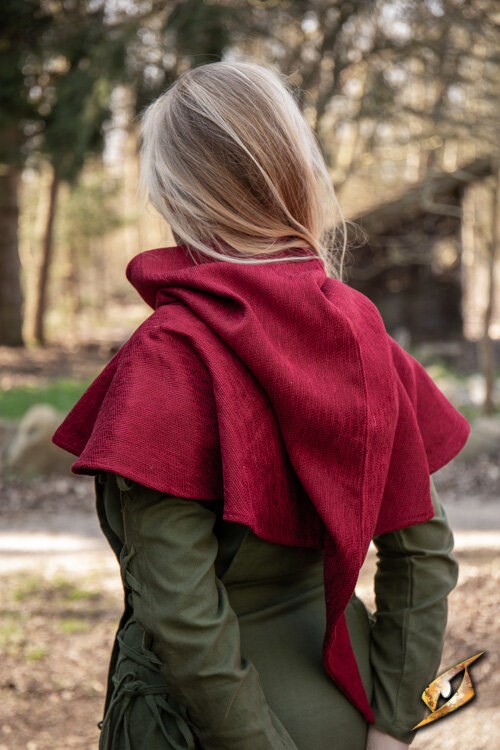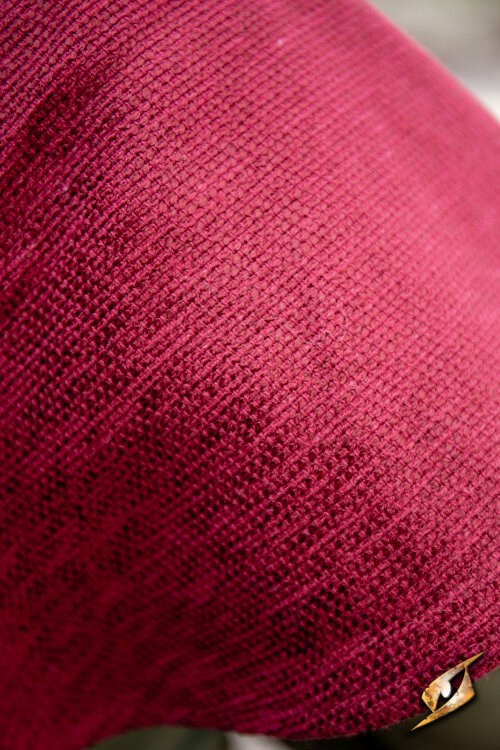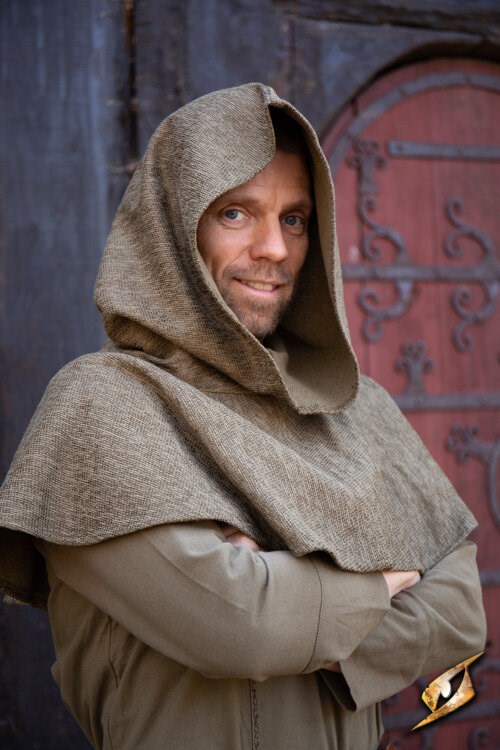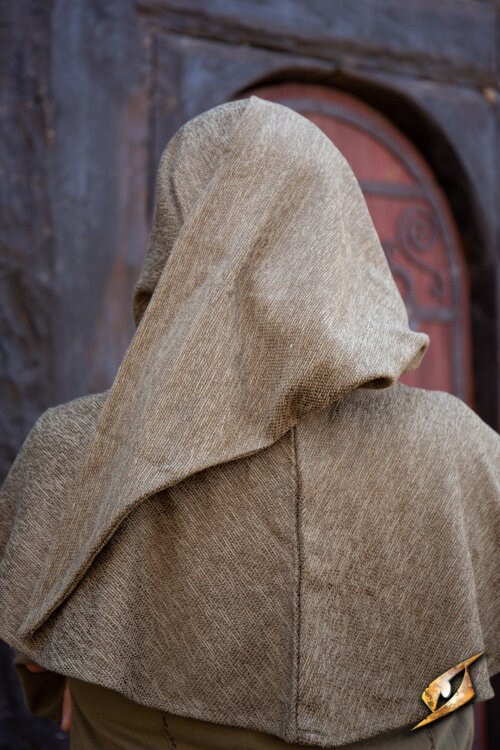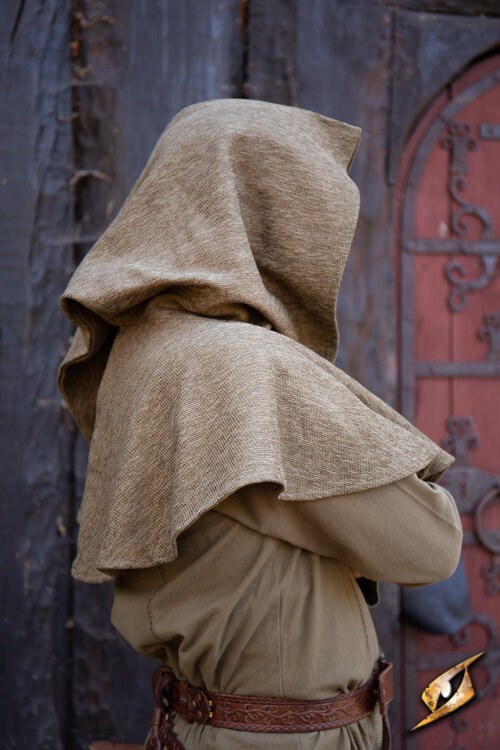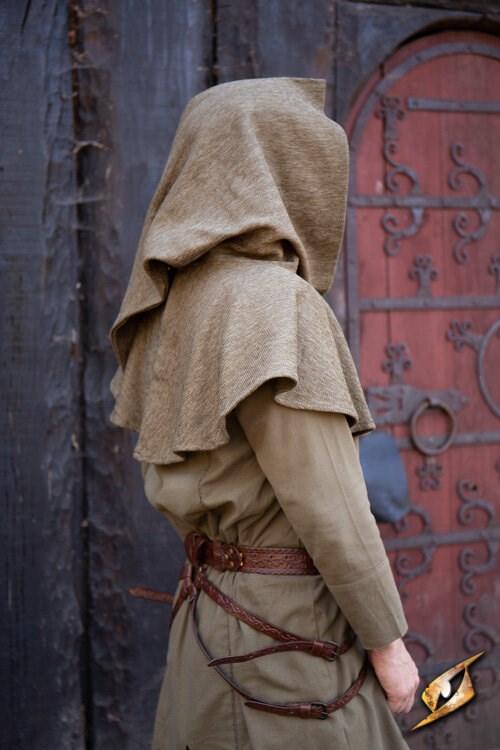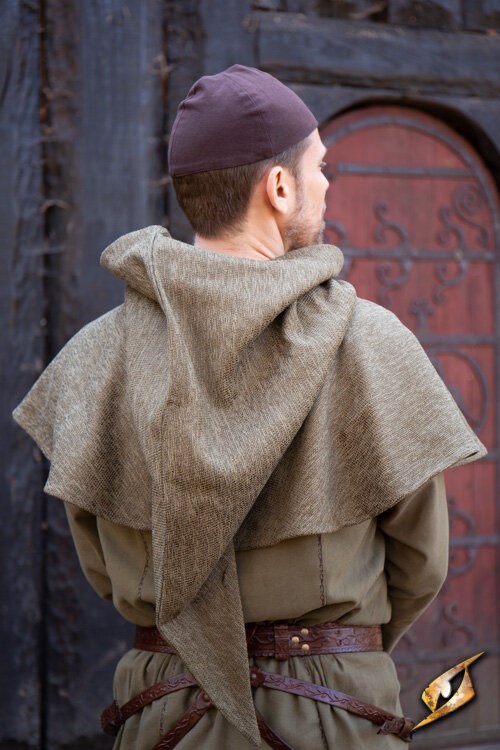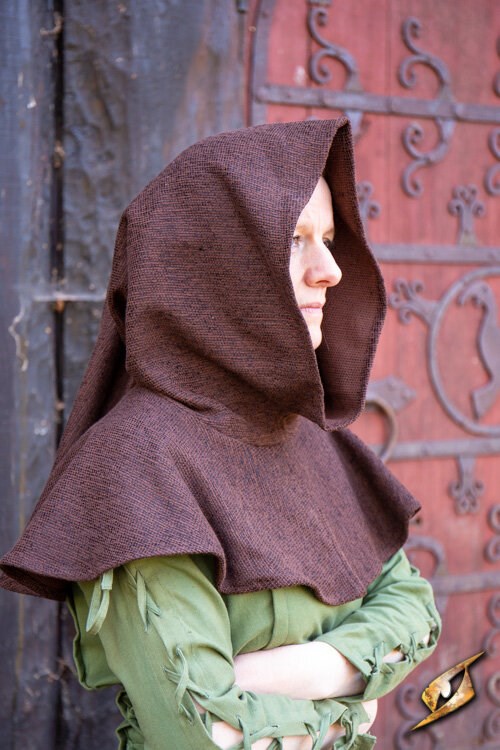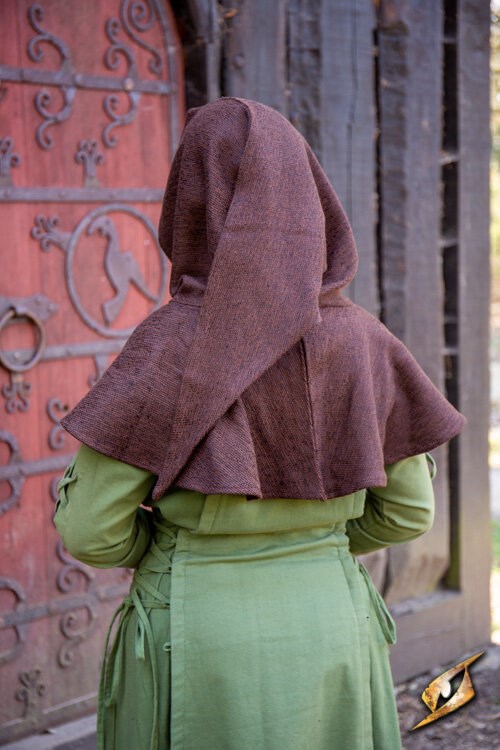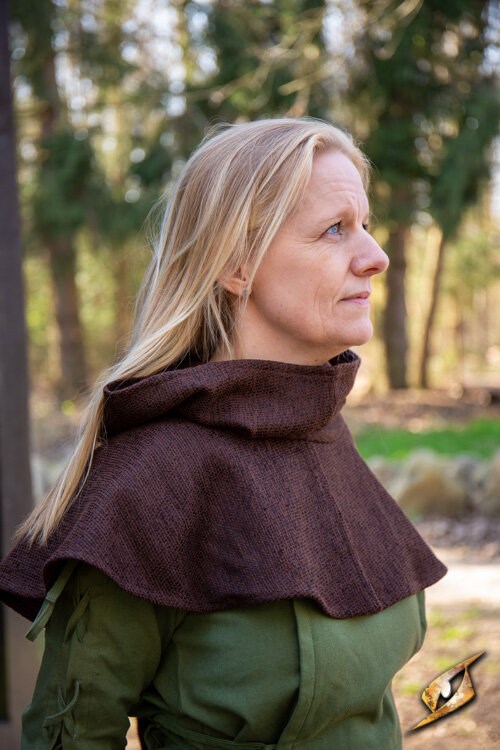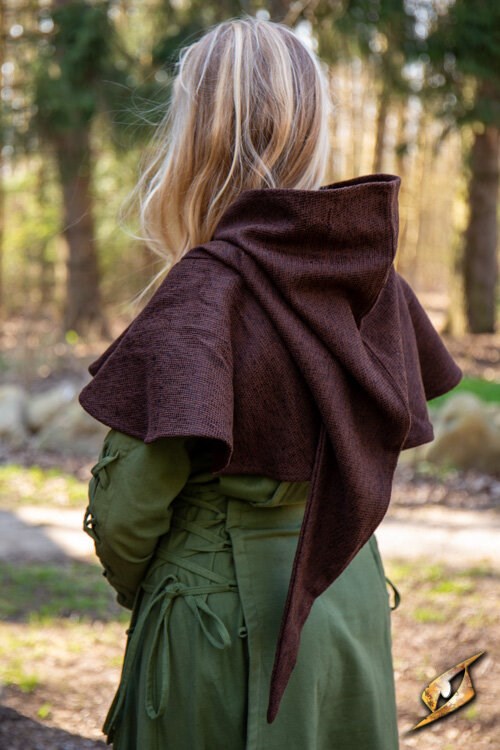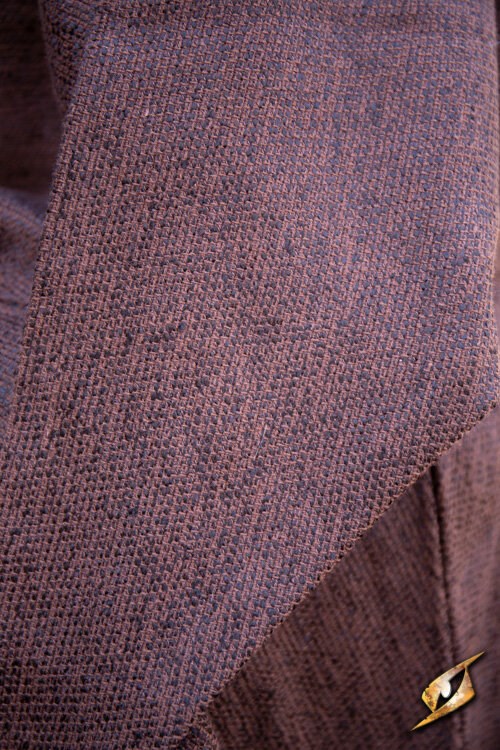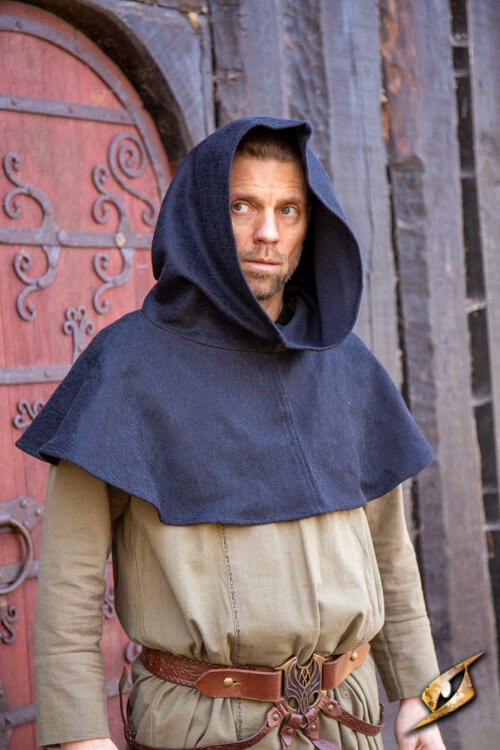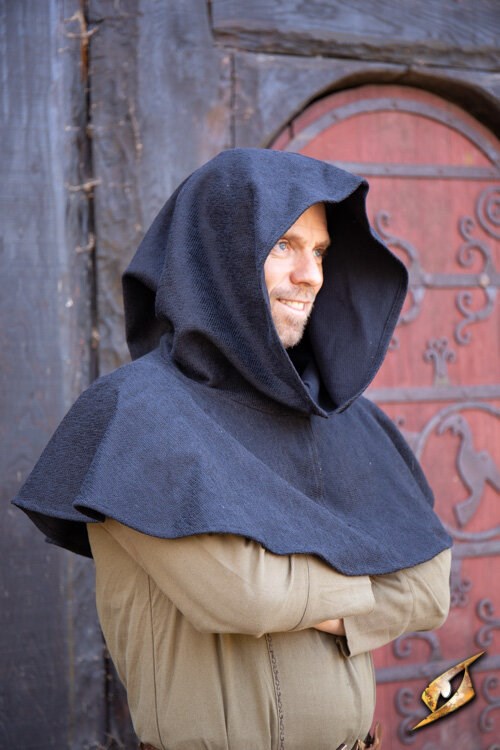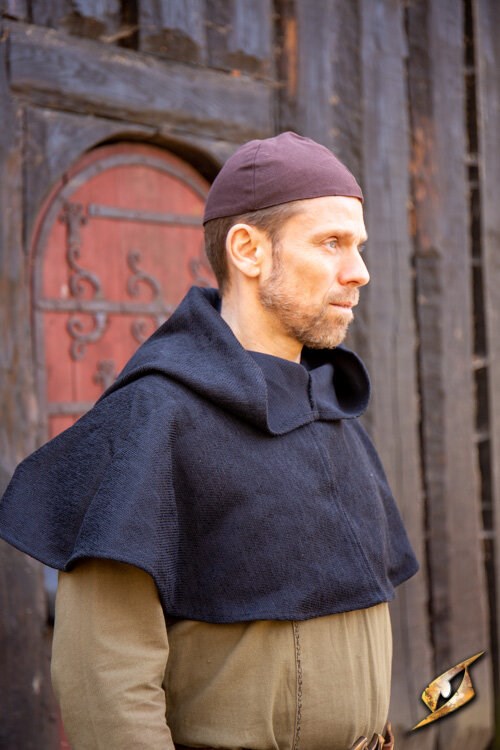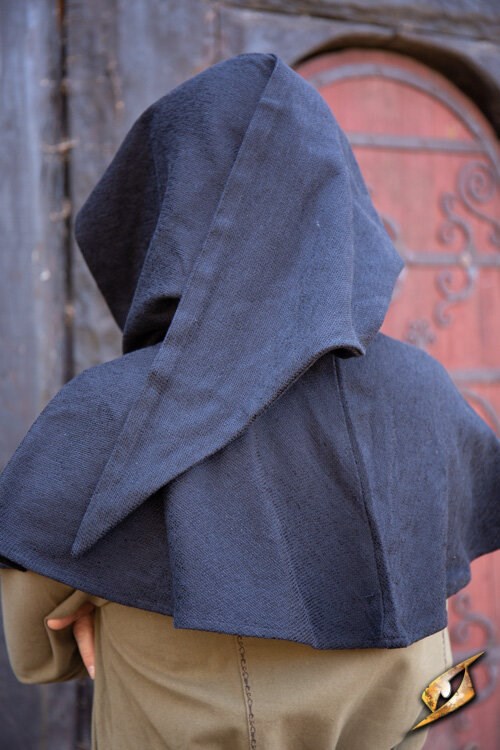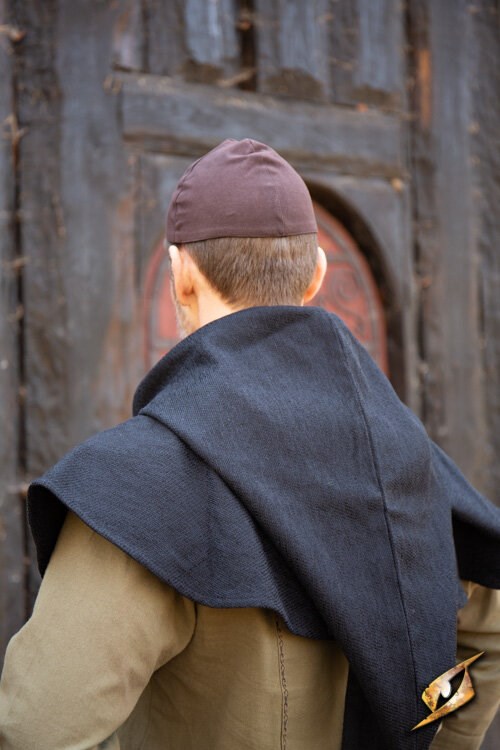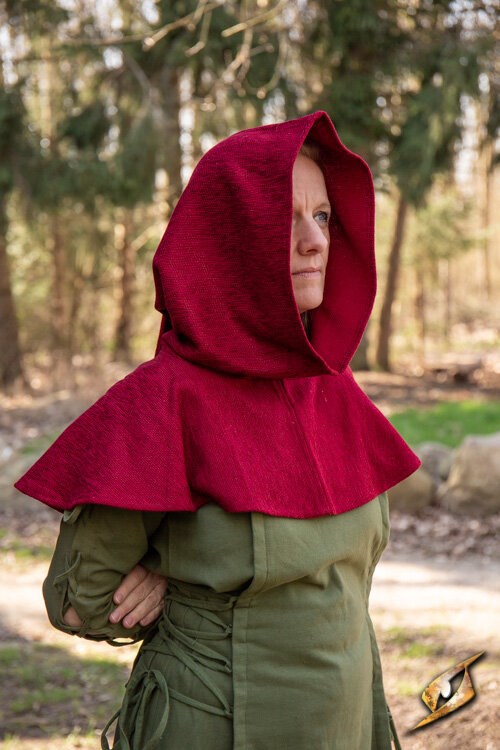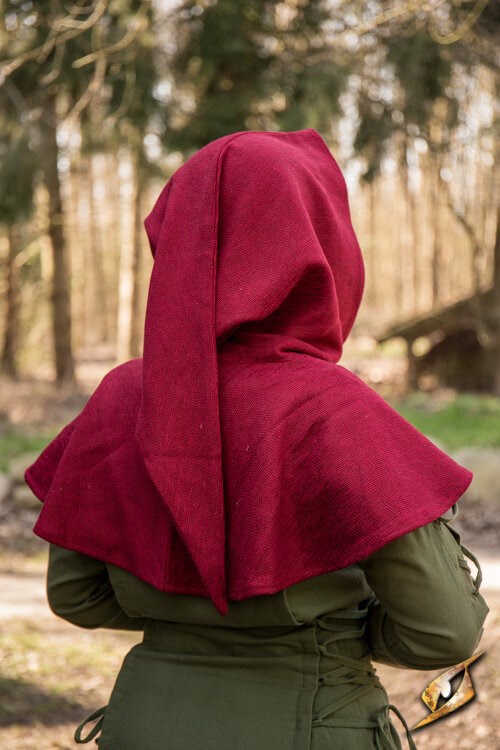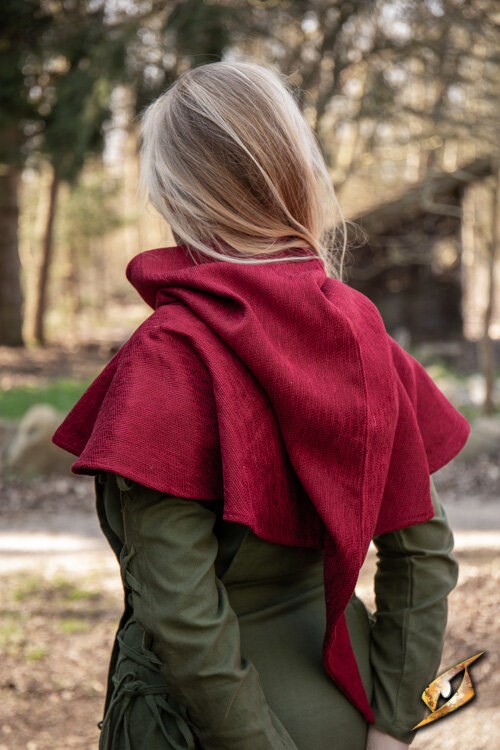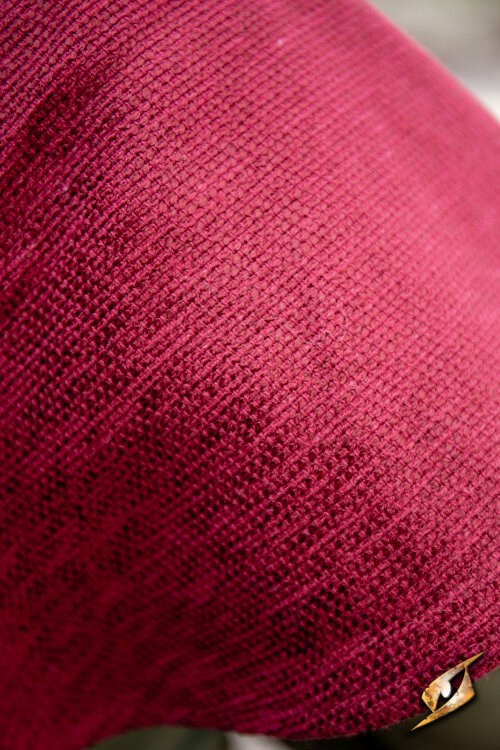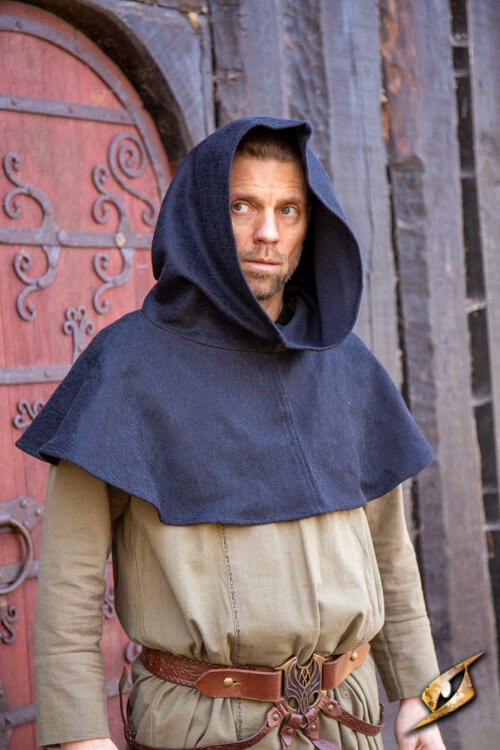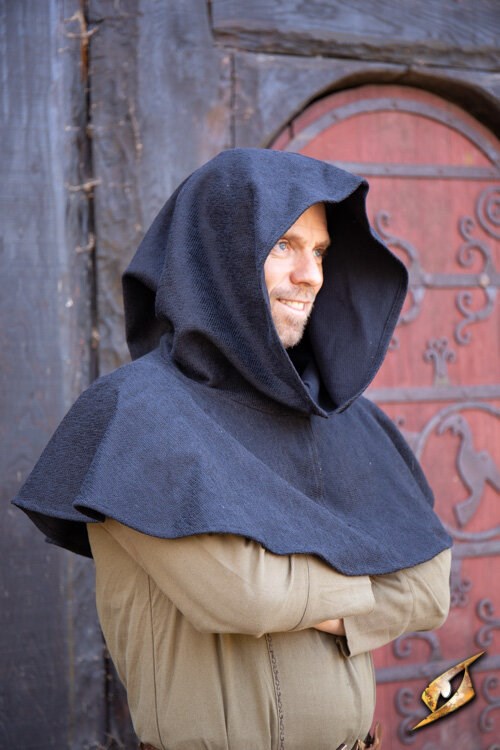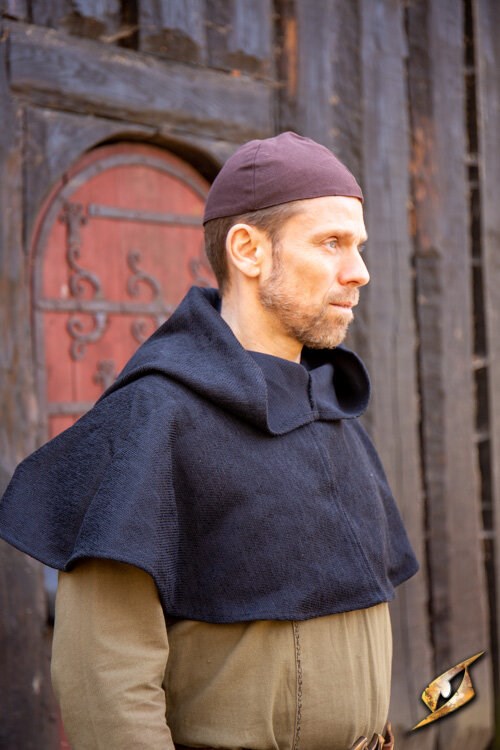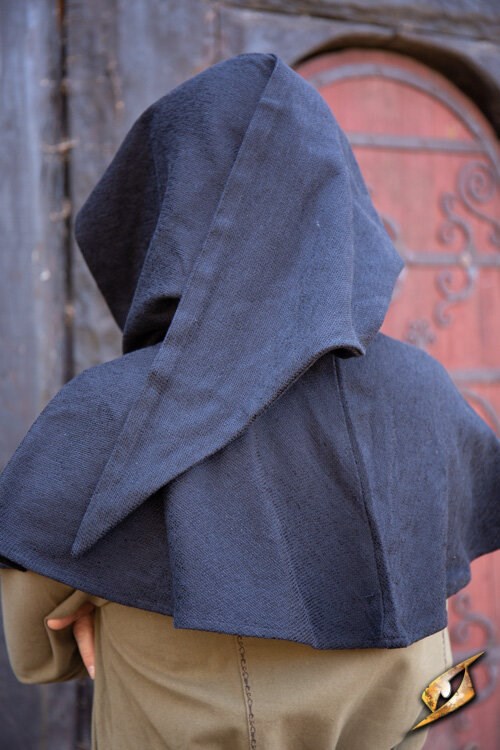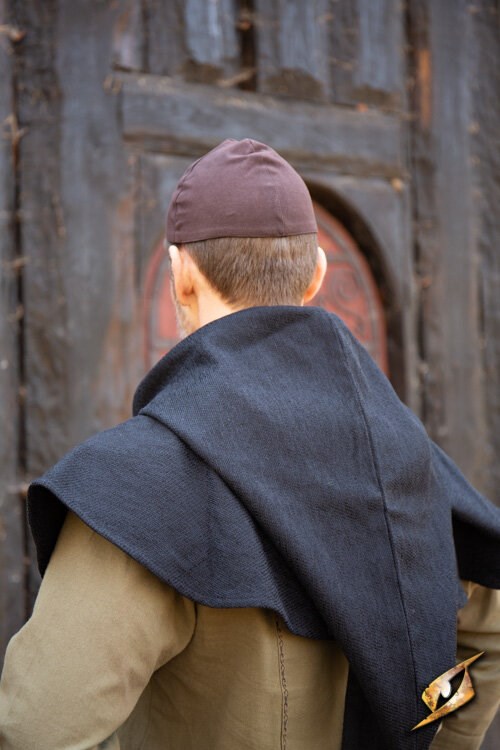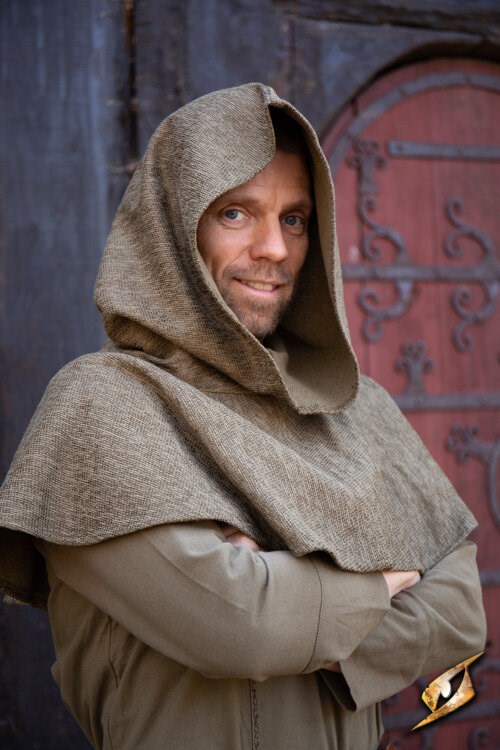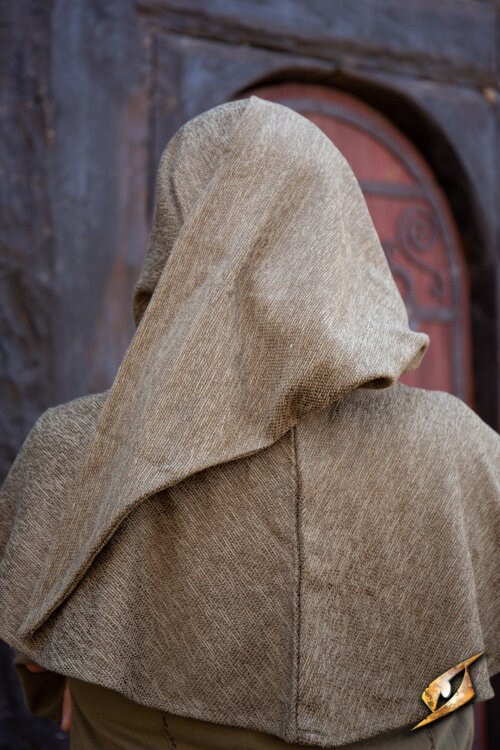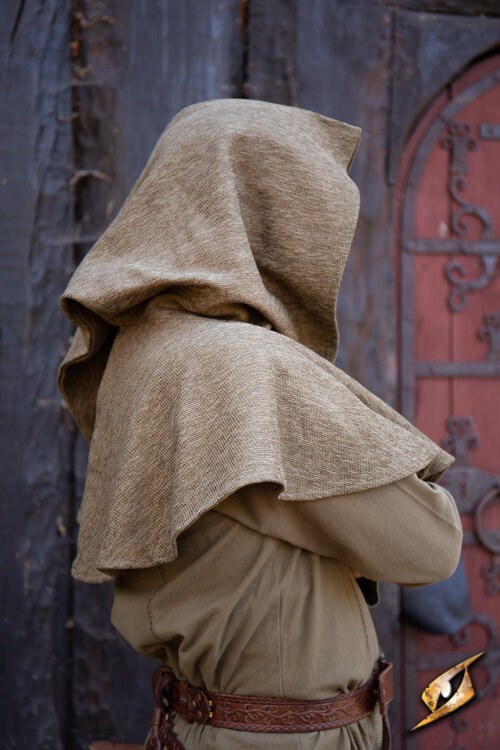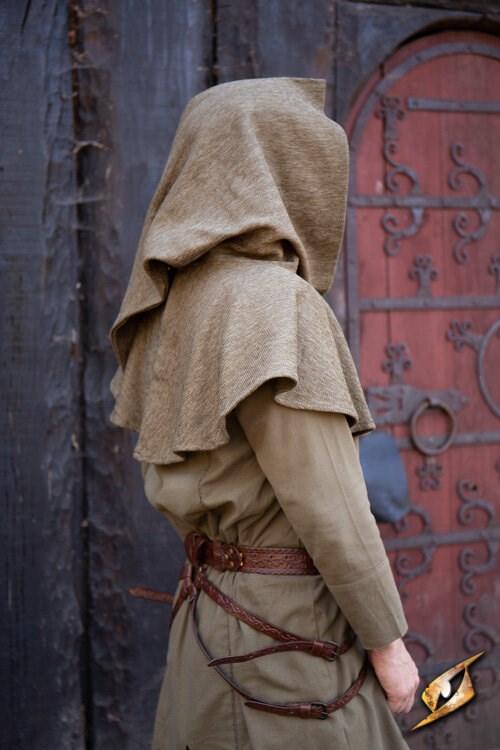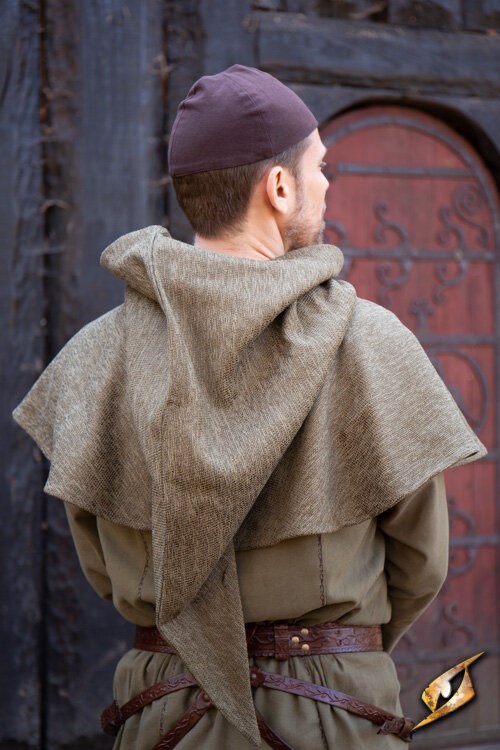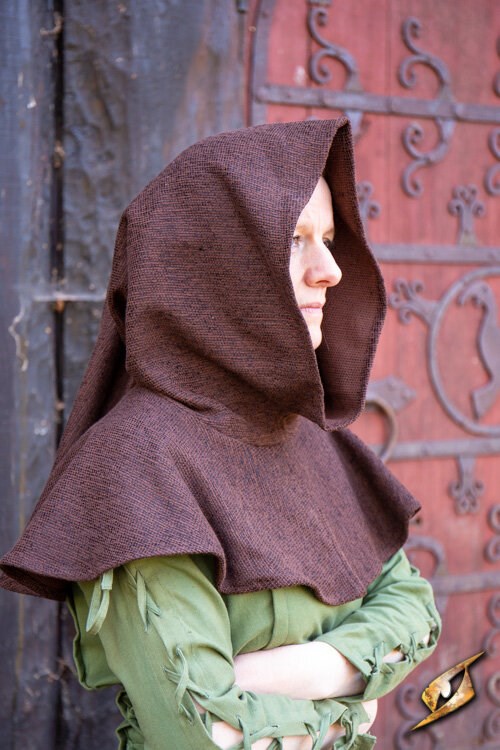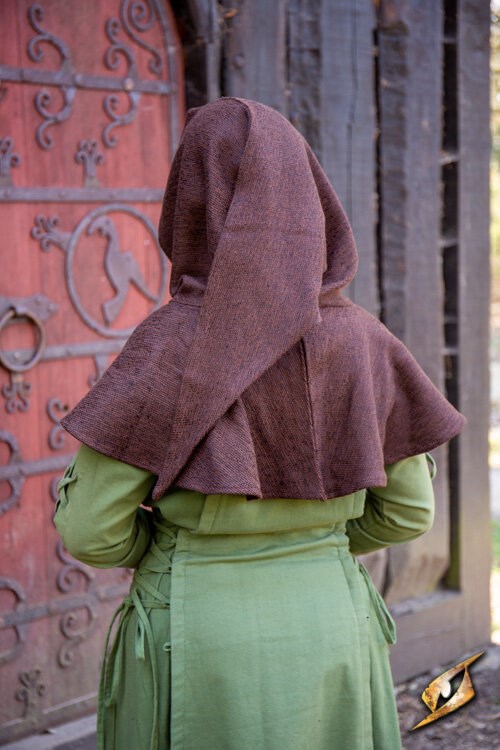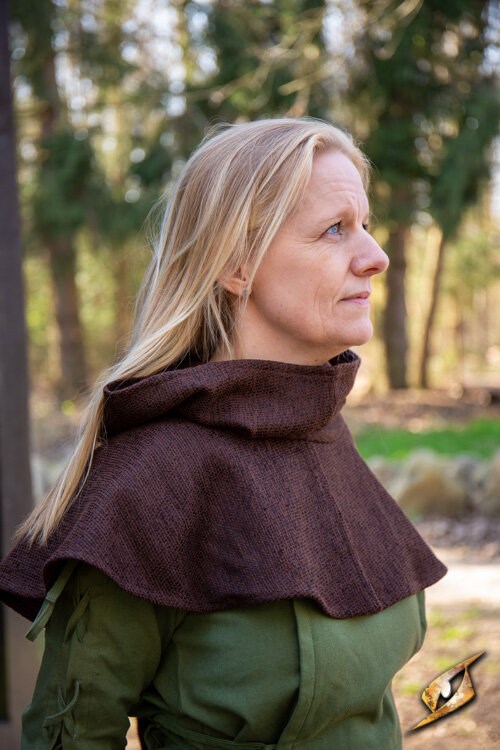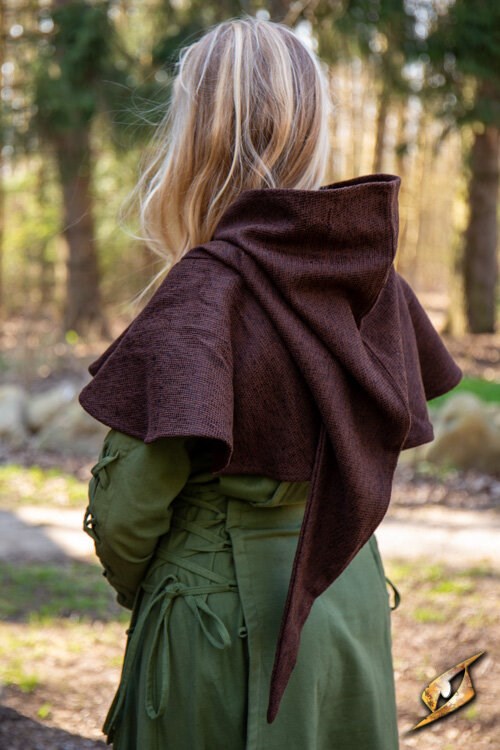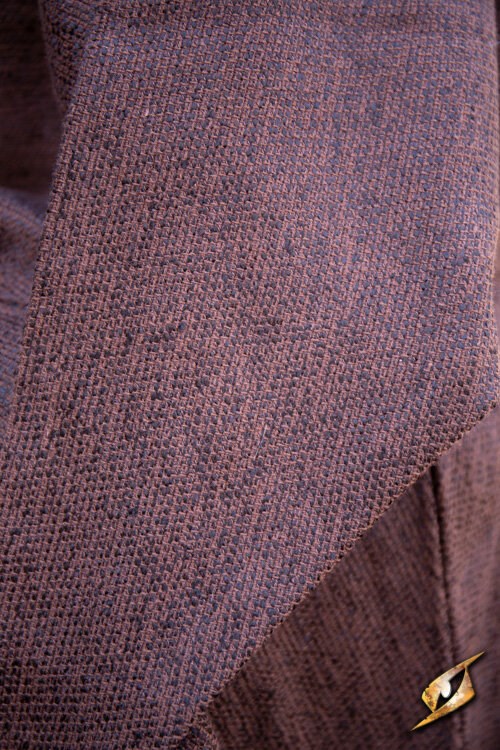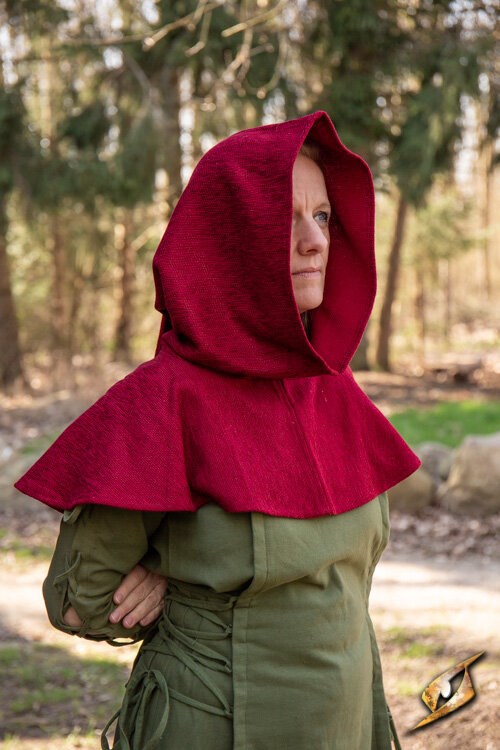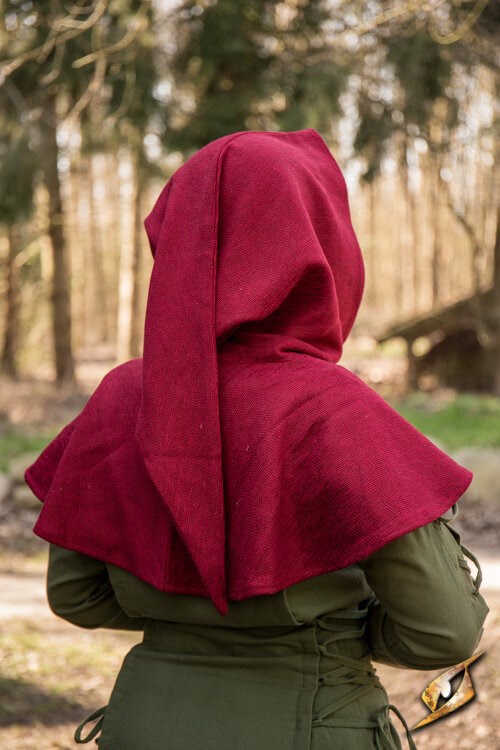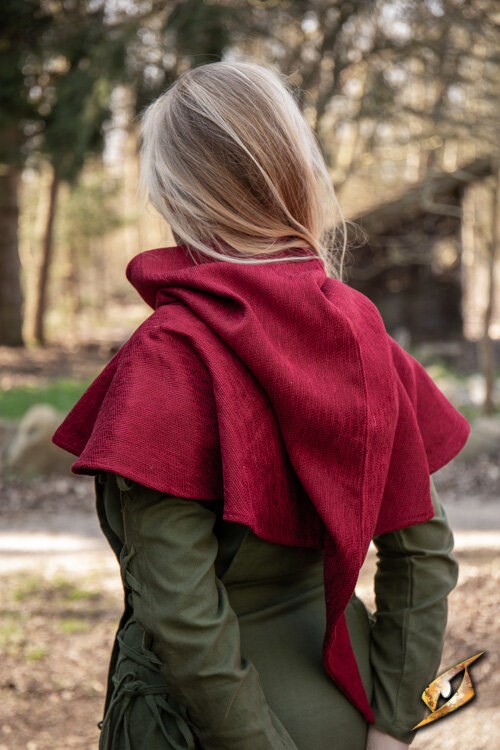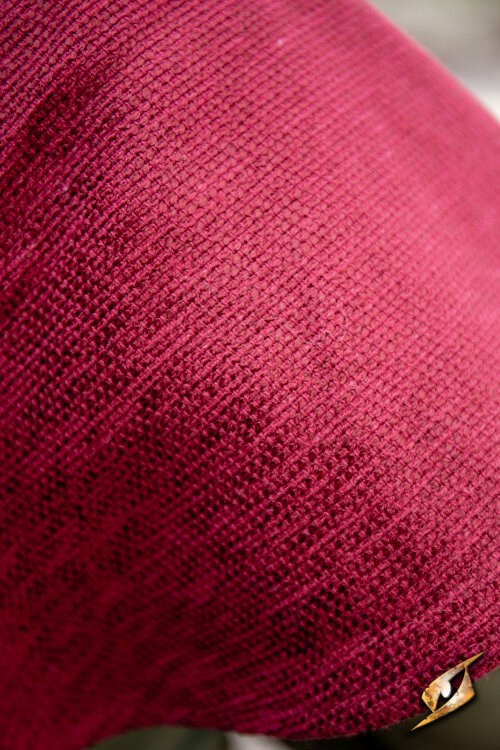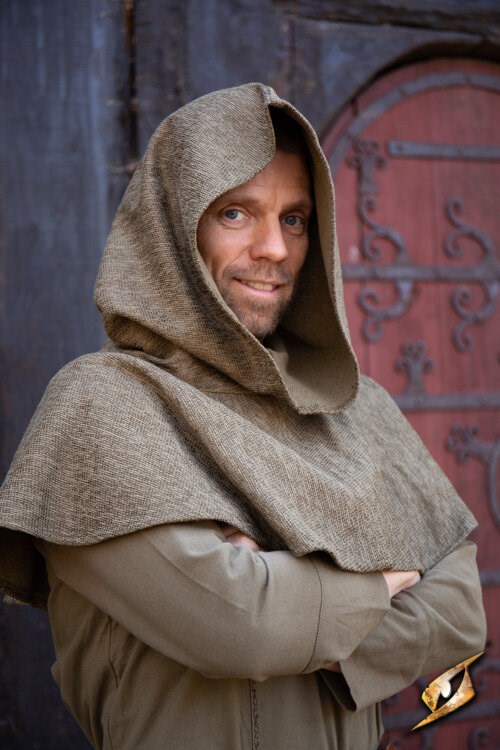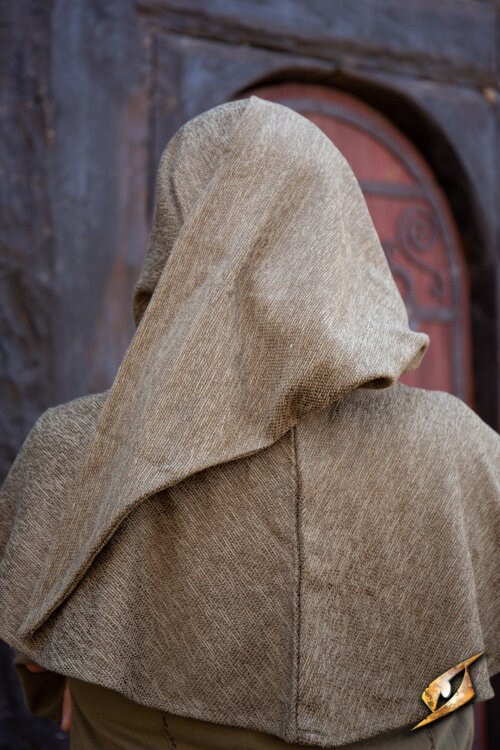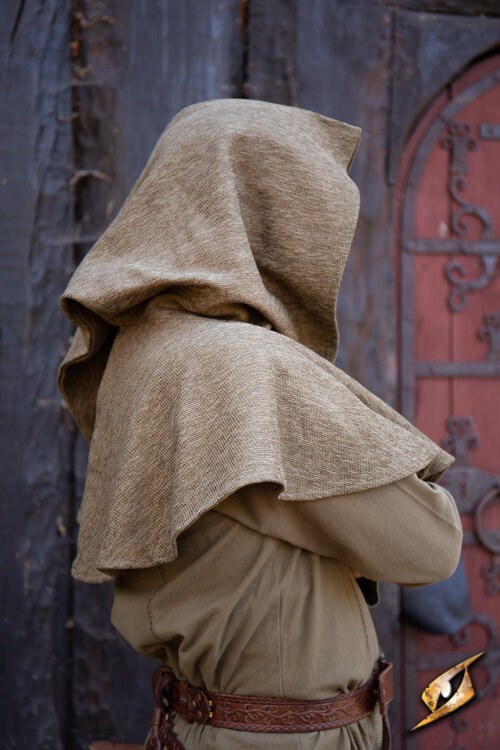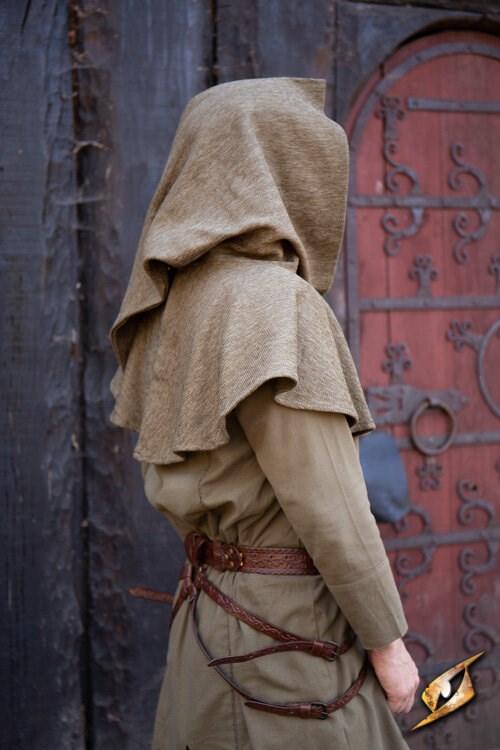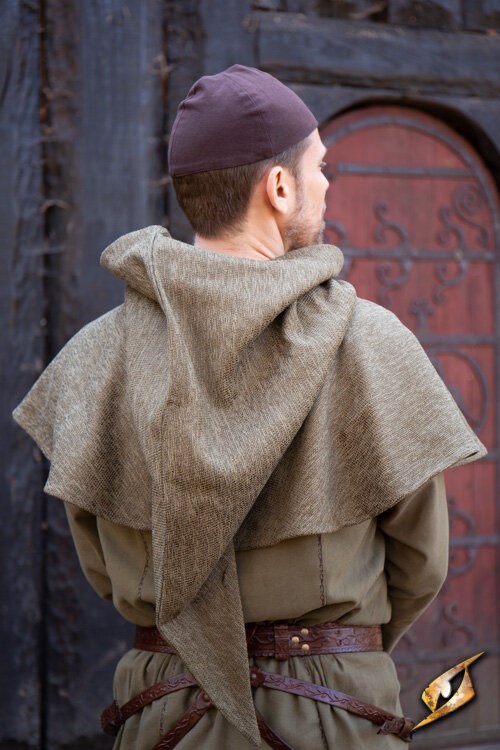 Hood Adventurer
Epic Armoury, Defiant
In Stock
Available
(choose variant)
Prices from {{ variantsPriceFrom }}
Description

Sizeguide

Fitting

Quality

Technical Details
HOODLUM OR HERO?
As an outlaw with your face on the wanted posters you cannot afford to be recognized; the price you pay if you get caught is simply too high. No matter if your lawless deeds are perceived to be of rightful reasons or of a more dubious motive, a hood will help you, when you must stay faceless. It is the perfect finishing touch when crafting your LARP-kit for your heroic woodsman or your cunning thief!
Epic Armoury's Hood Adventurer is a hood with a short mantle and long hood tail. The mantle covers the shoulders, keeping the upper chest covered, while the roomy hood can be pulled down to cover part of the face. Made of a rougher fabric than our Basic Hood, this hood provides protection from the elements without being too warm in potential heat.
Wear this hood by simply slipping it over your head--it's easy and comfortable. Hoods are great garments for rounding off your look, and the Hood Adventurer is a traditional layer that fits a wide variety of character types.
Affordable and interchangeable with all other Epic Armoury gear this garment allows you to personalize your own costume.
Available in sizes S/M and L/XL; and colours Epic Black, Ox Brown, Dryad Green and Emperor Red.
HISTORY
One of the oldest garments known to humanity
Common fashion in medieval Europe, and worn by all social classes in a huge variety of forms and shapes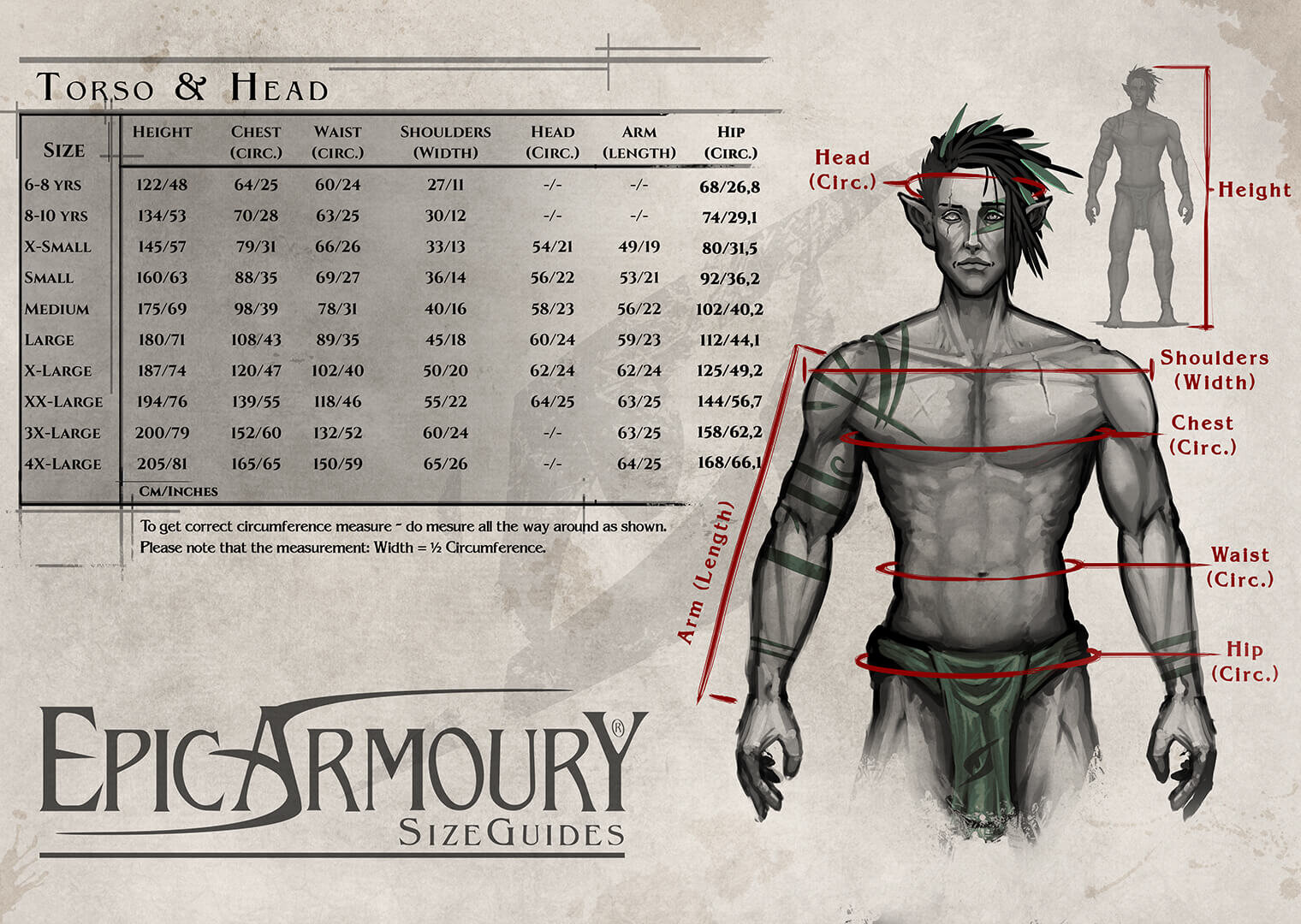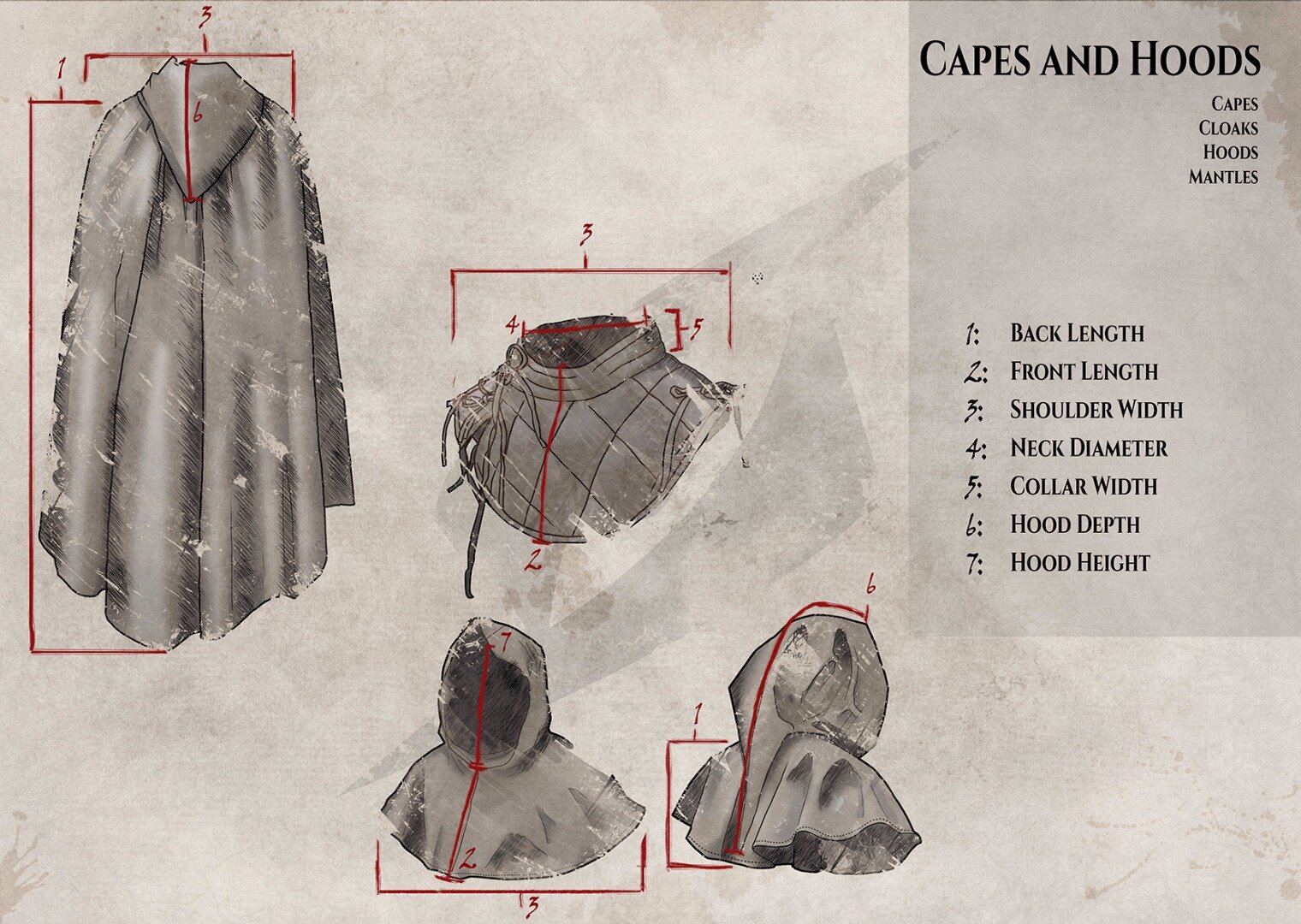 Made from a Rough Tabby Fabric
A heavyweight fabric with a rough weave
Made of 80% Cotton 20% Rayon
Drapes easily because of the heaviness
The rayon provides the fabric with a discreet shine
Measurements are approximations and may vary
This product is handmade and hand-painted and therefore unique. As a result, when compared with similar item numbers, this product can have natural deviations in pattern, colour and shape, which are not considered defects or faults.
We produce our image material in a natural environment, where lighting and surroundings can affect colors and contrast. The displayed images may therefore appear different from the product you receive from us.
Measurements are all in cm if not stated otherwise.
Brand:
Epic Armoury
Universe:
Defiant
Materials:
Textile
Position:
Head
Product type:
Hood
Release date:
10/05/2020
Maintenance
This rough weaved product is nice to the touch, with enough heaviness to drape well. It has an irregular thread that gives it a textured appearance.
Cleaning
Machine wash at 30°C / 86°F. Please make sure to wash it once before use in order to make sure that remaining dye will be removed from the product. It is advised to wash with similar coloured clothes to reduce the risk of dye imprint. Tumble dry on low heat, but be aware that it might shrink up to 5%. For general stains or discoloration, treat with a commercial fabric cleaner, or blot with lukewarm water and a soft cloth.