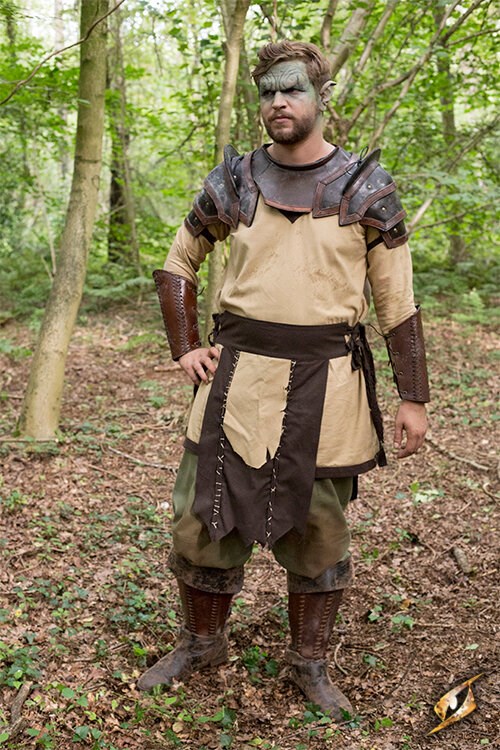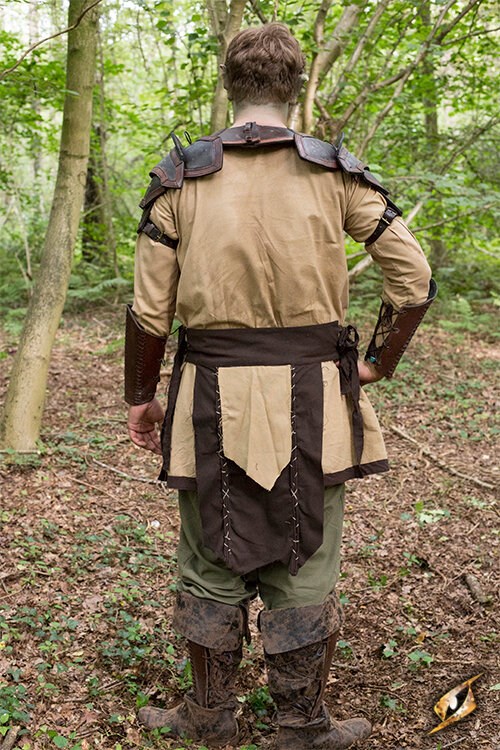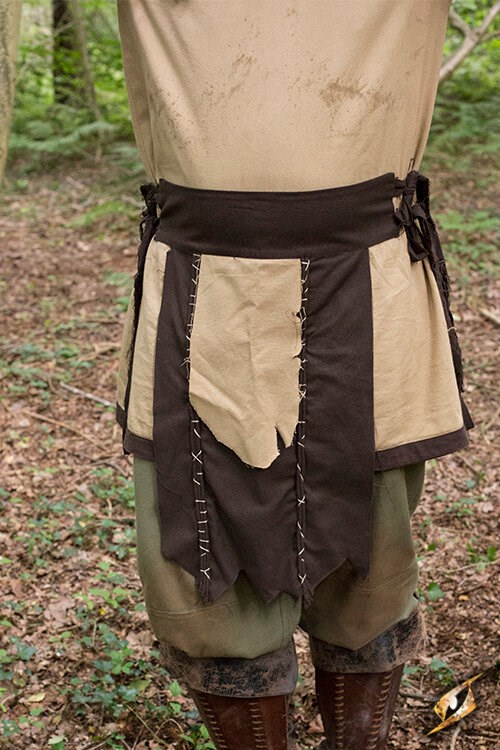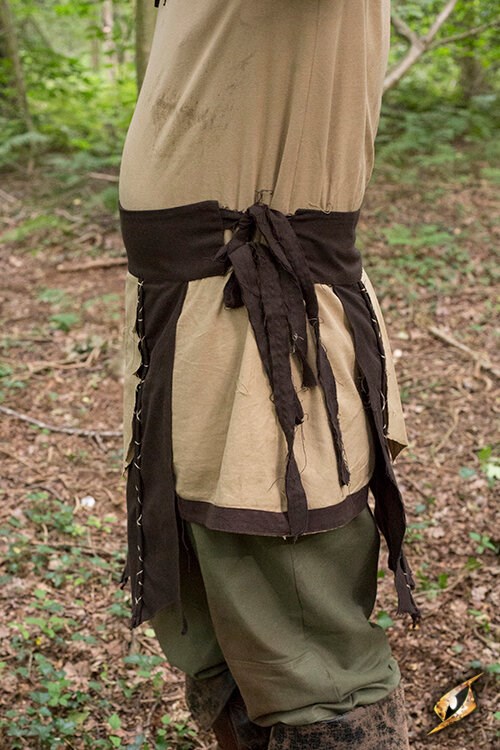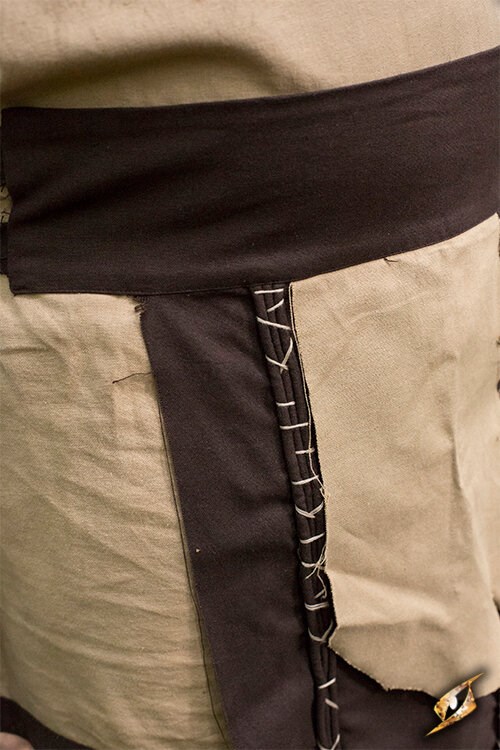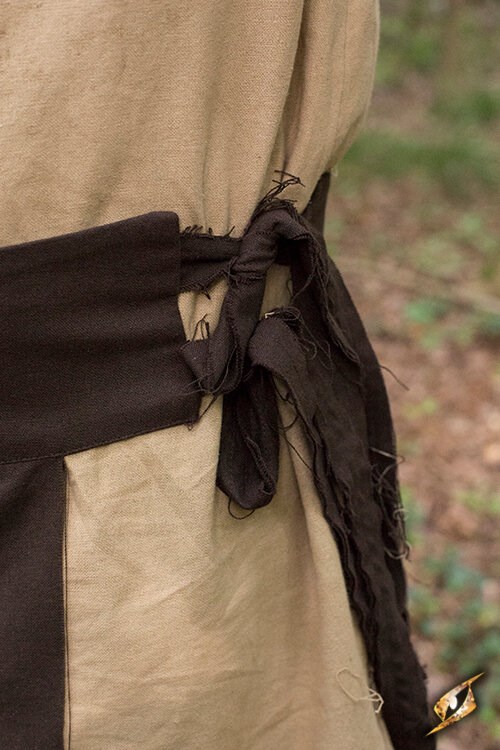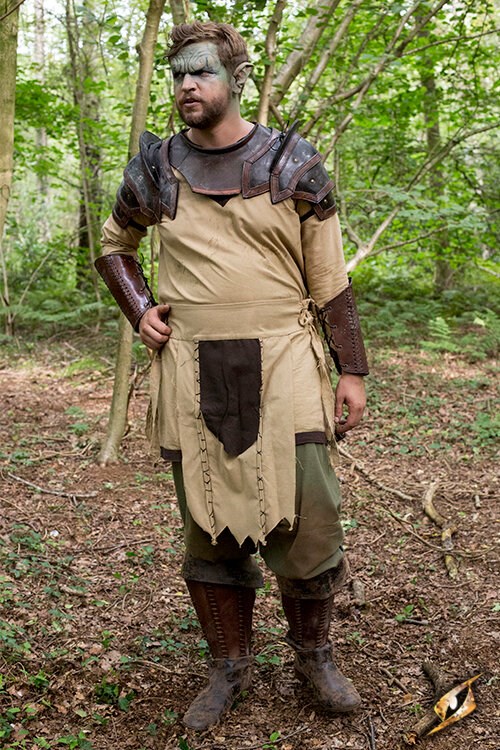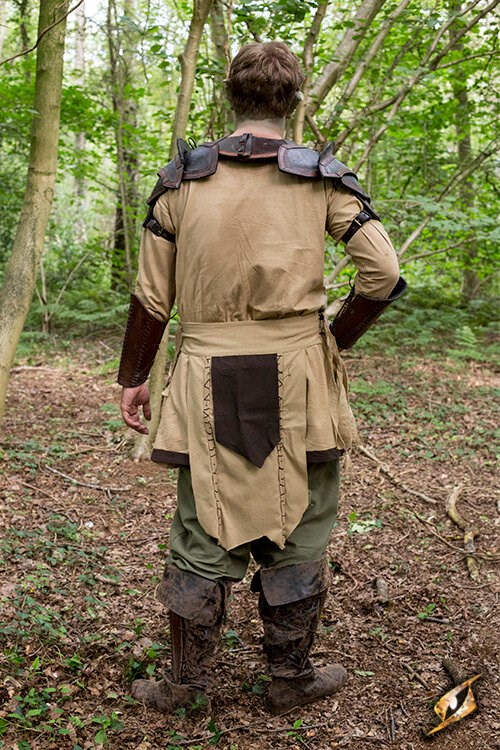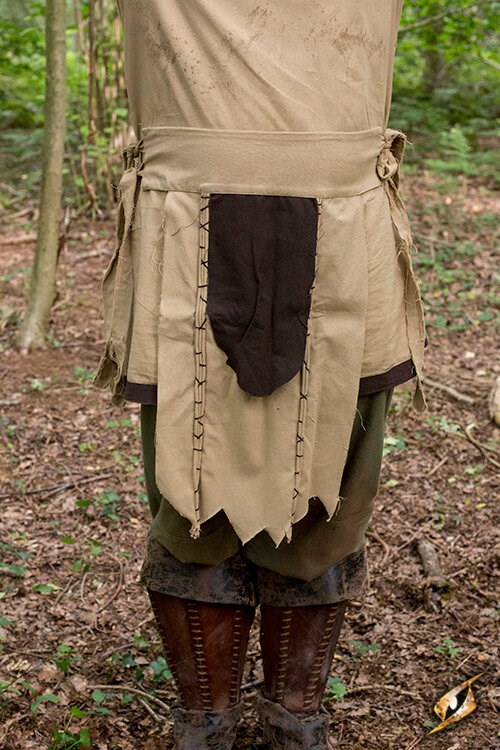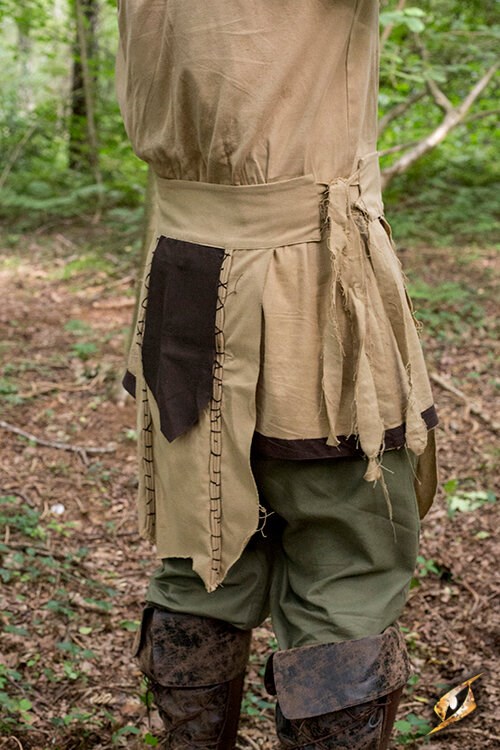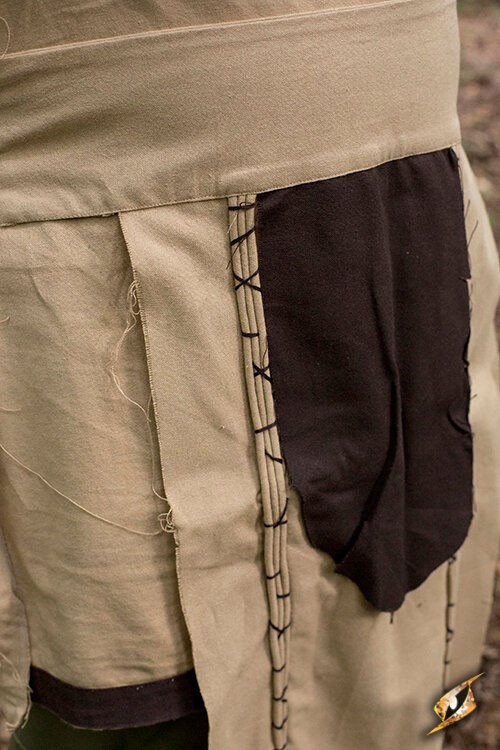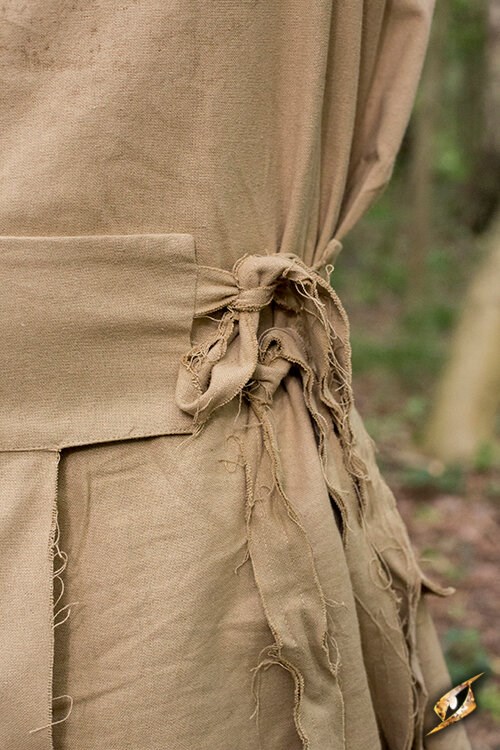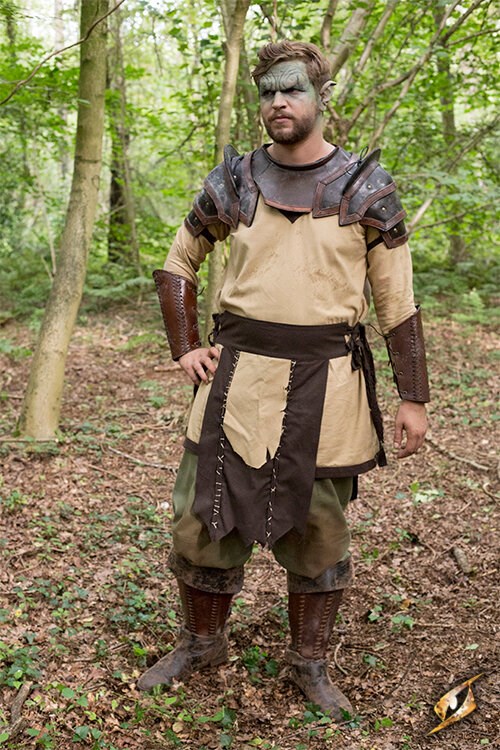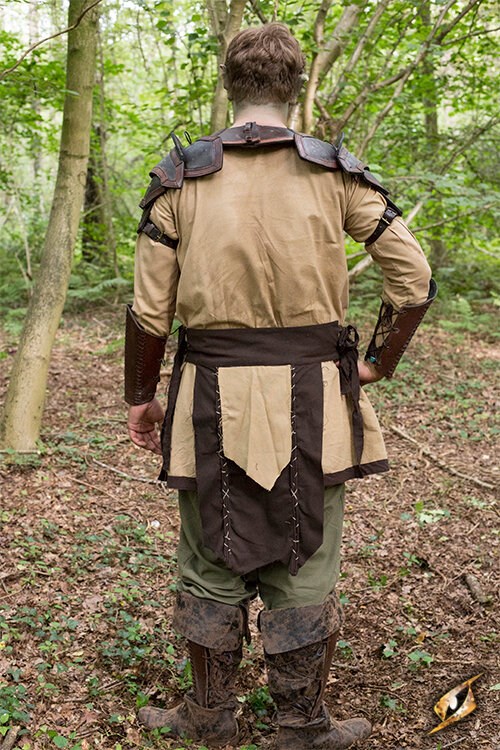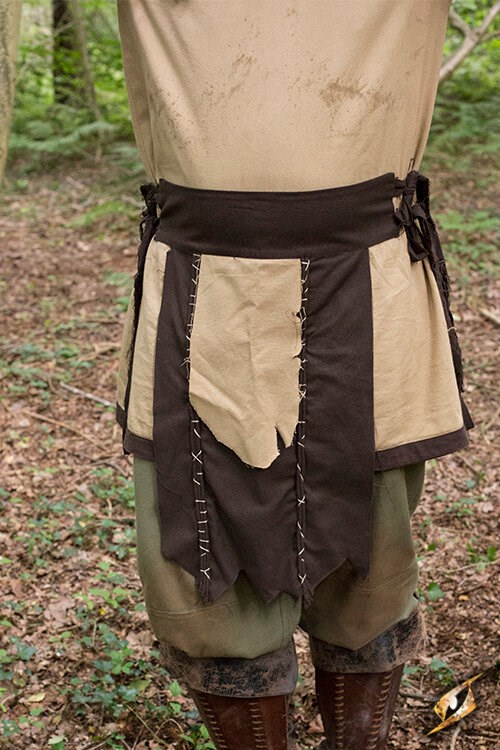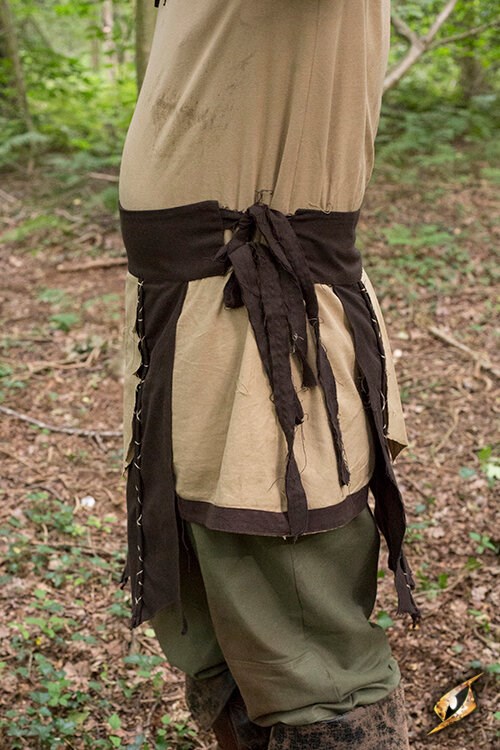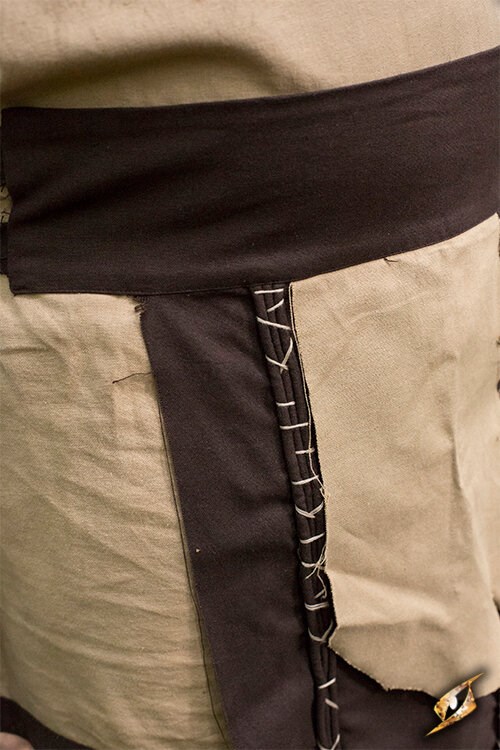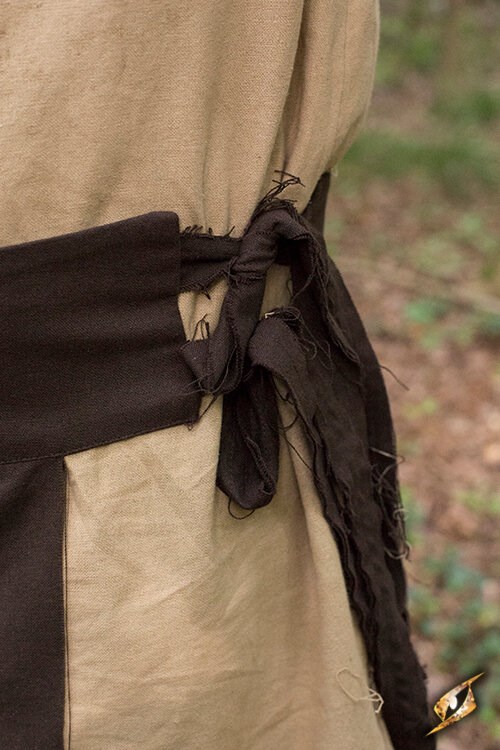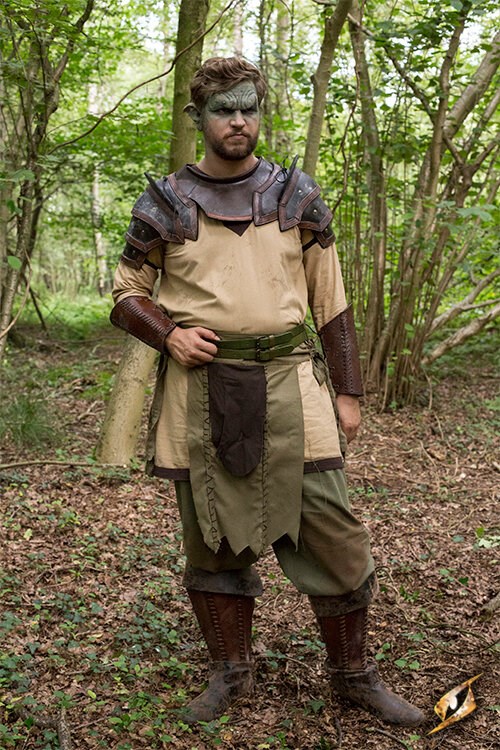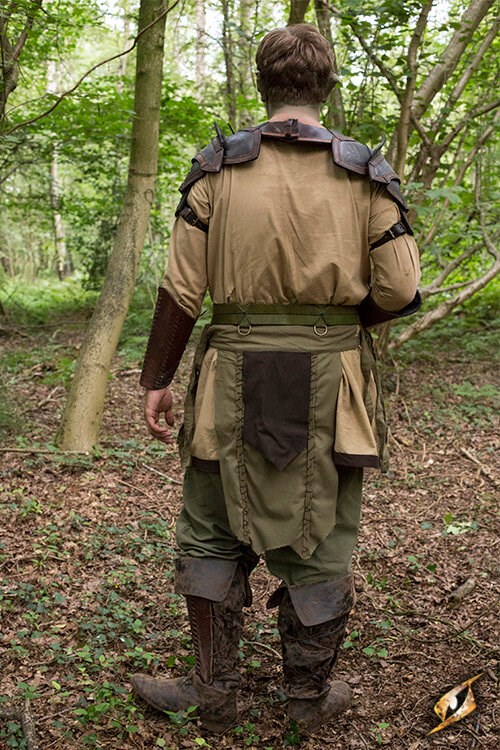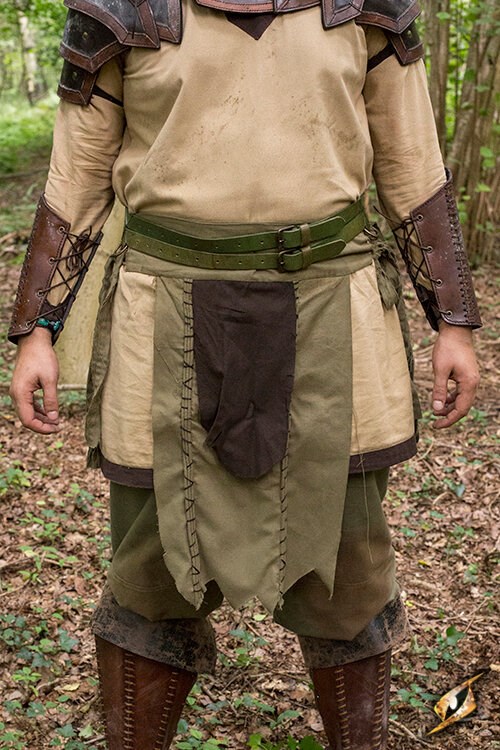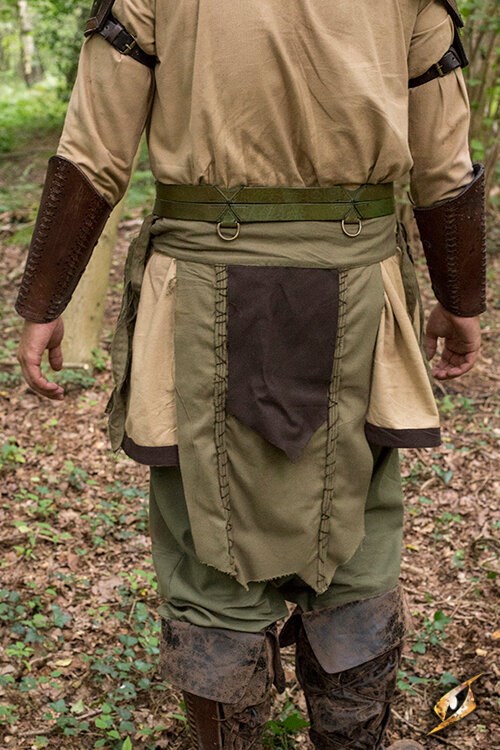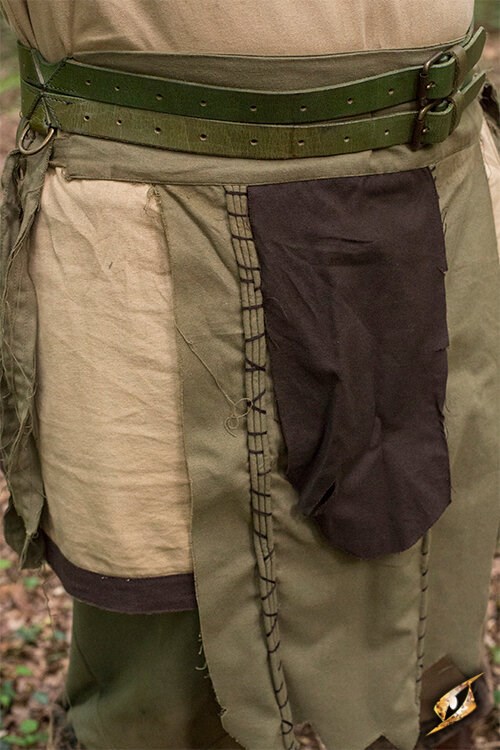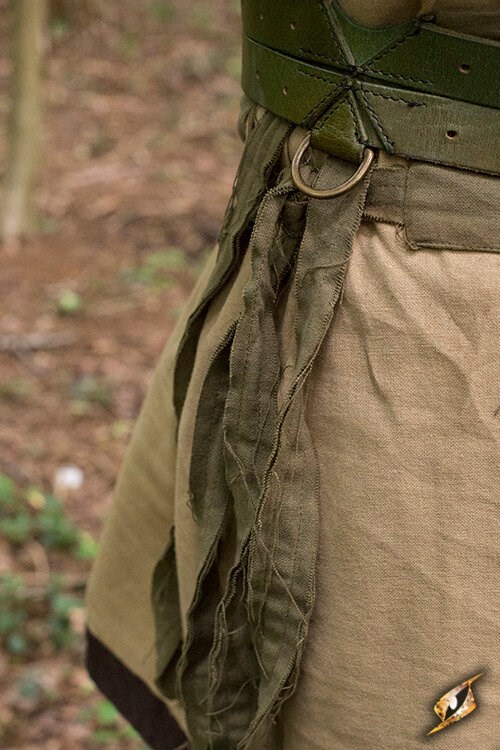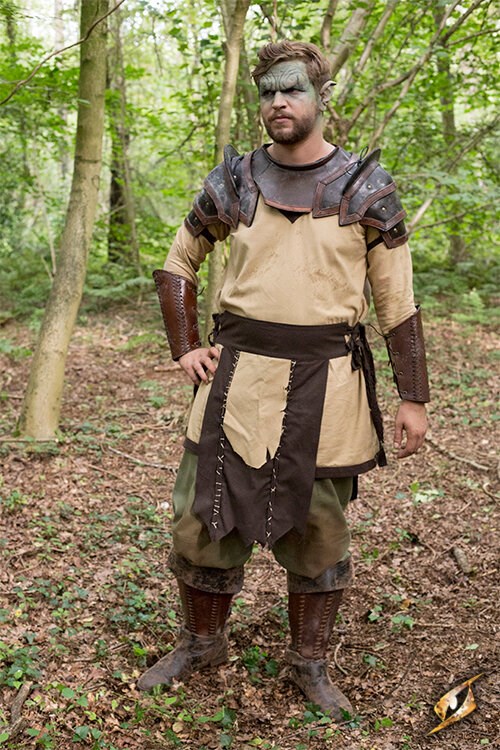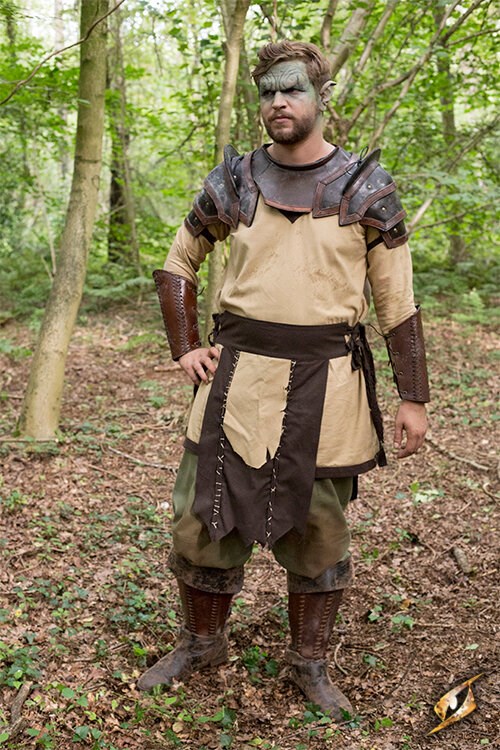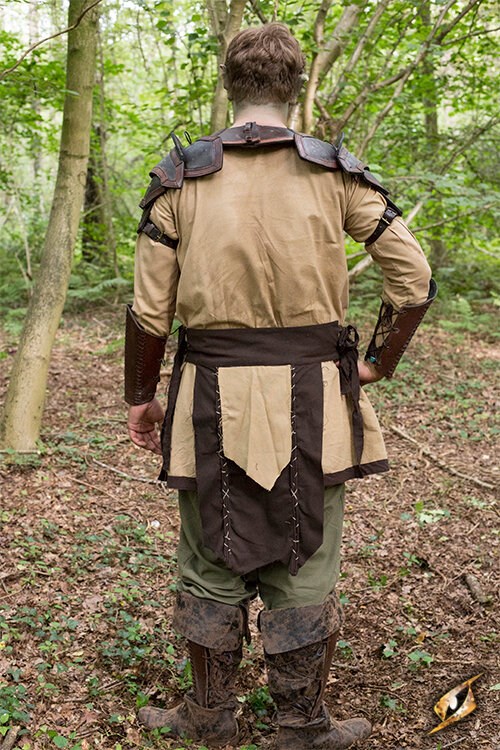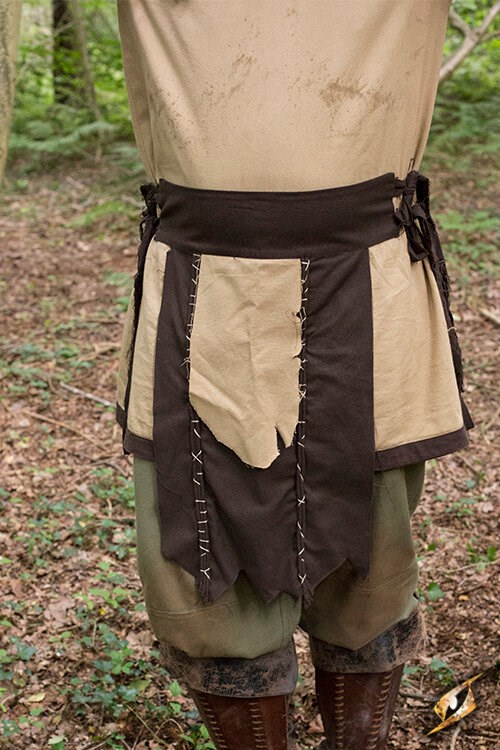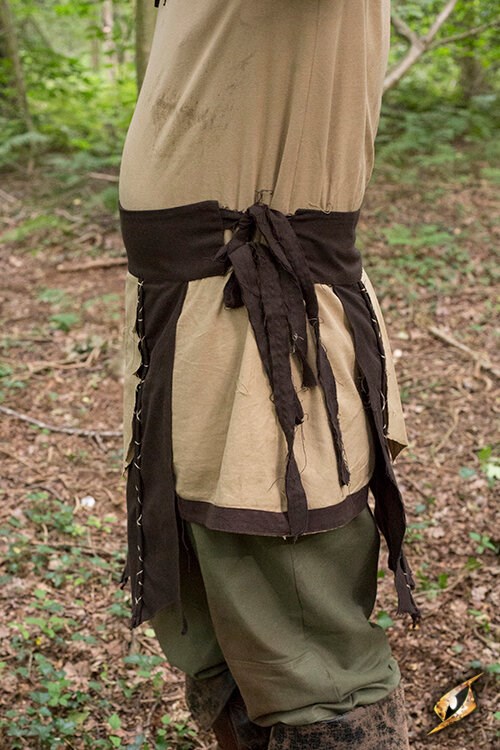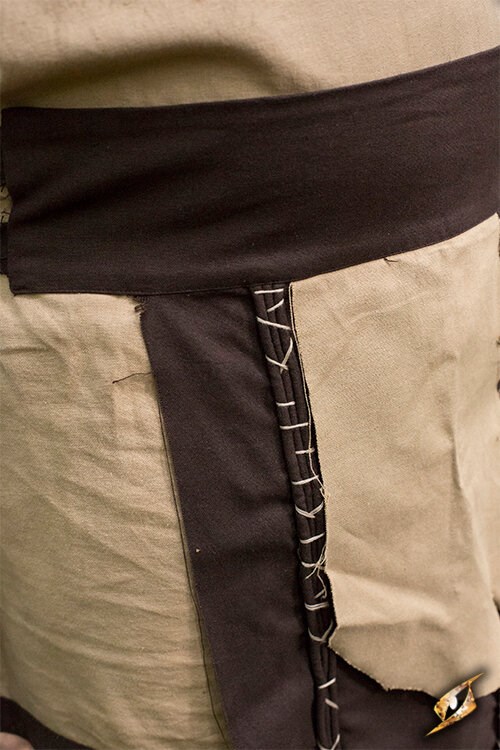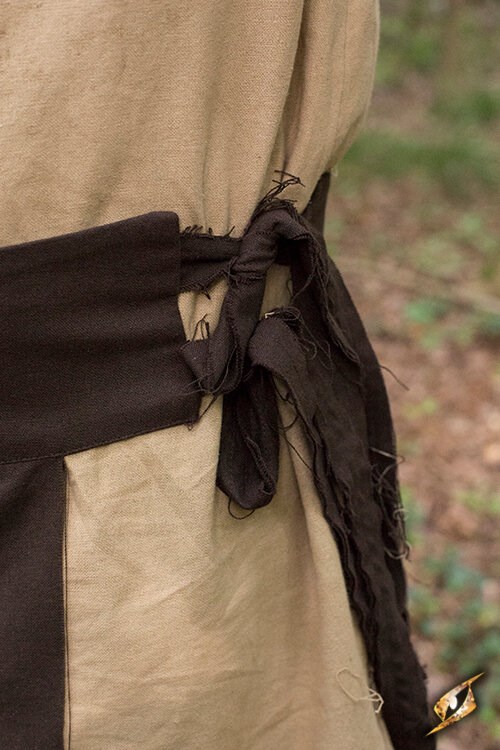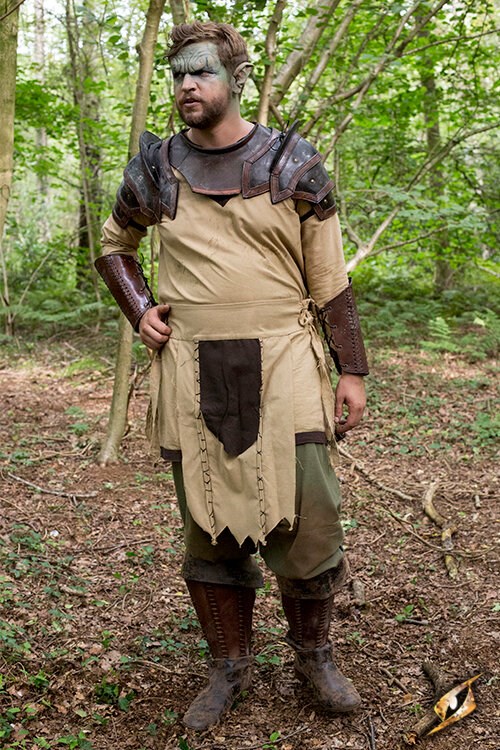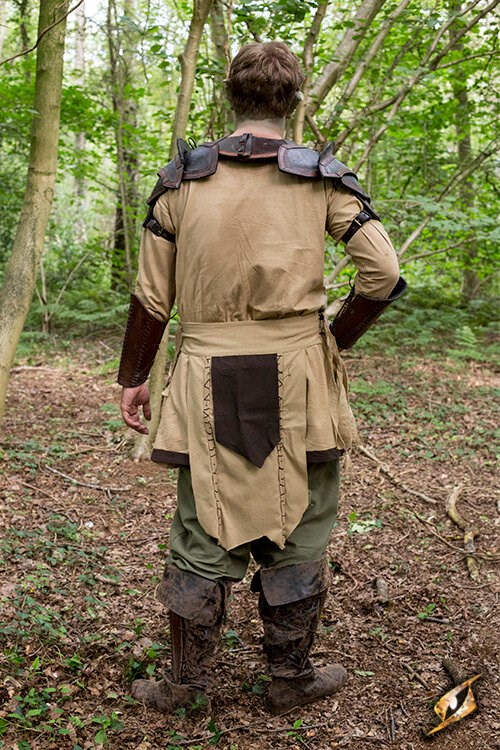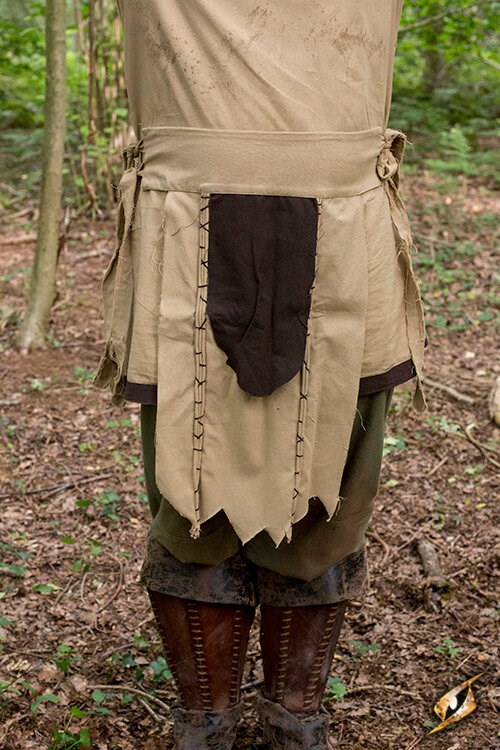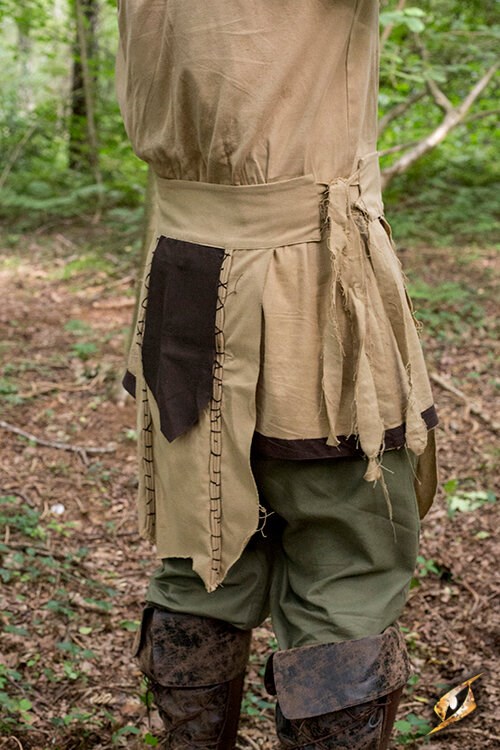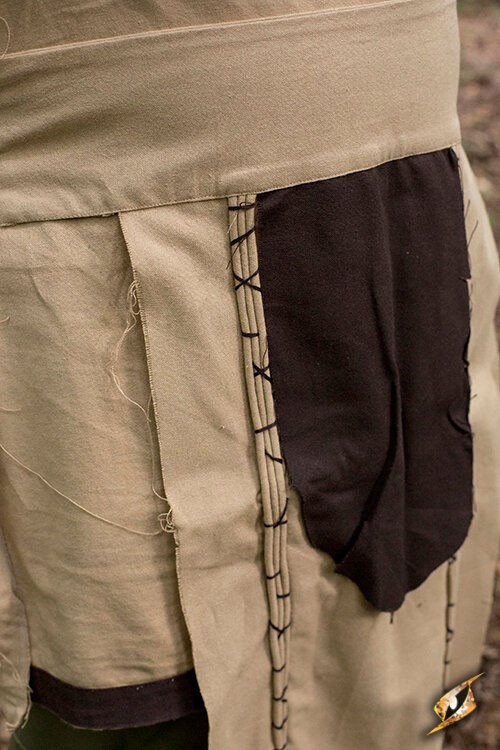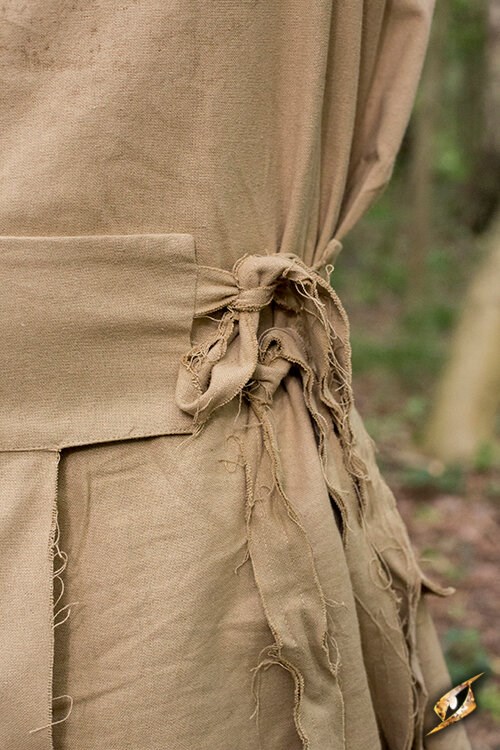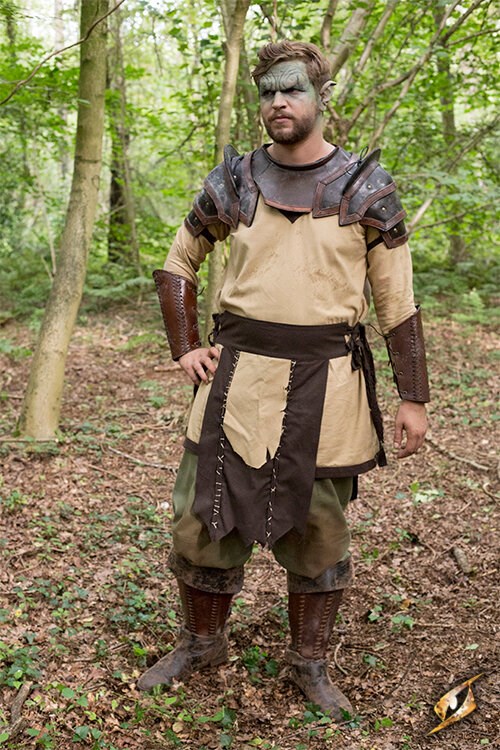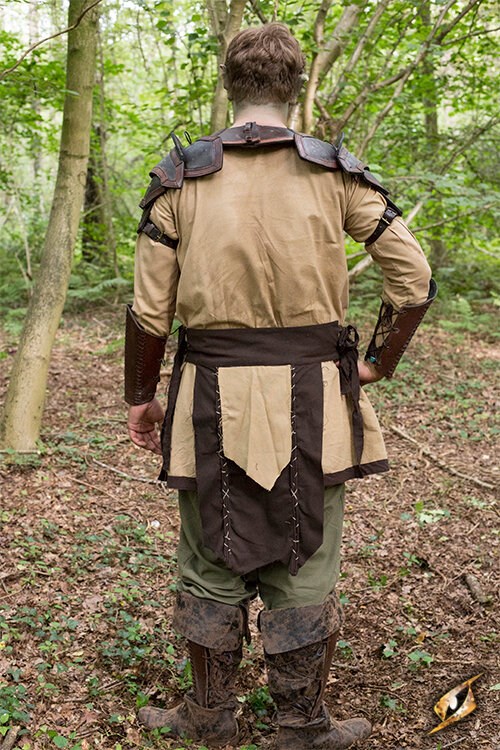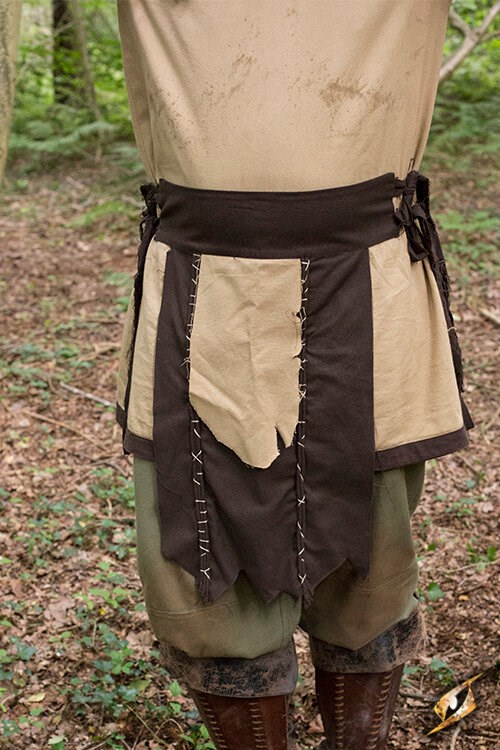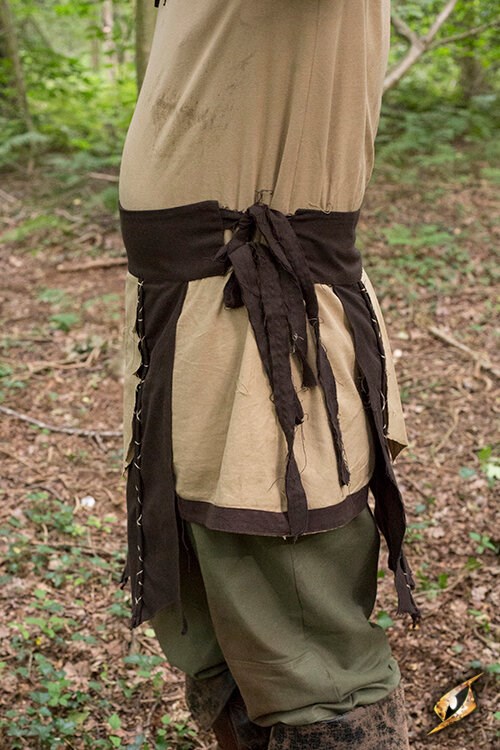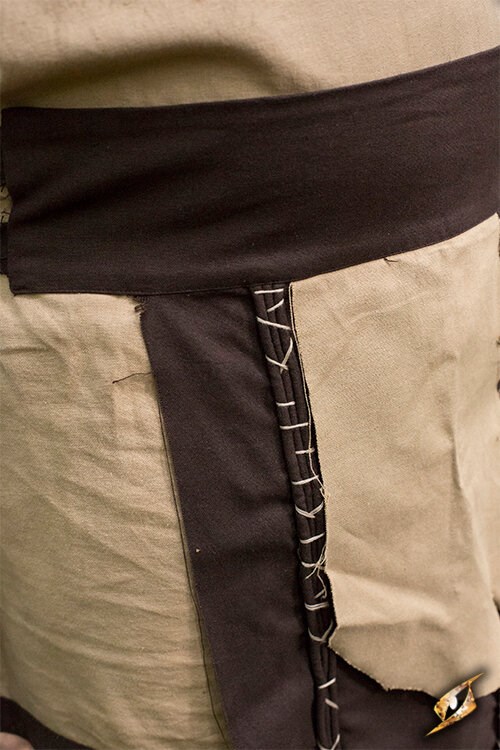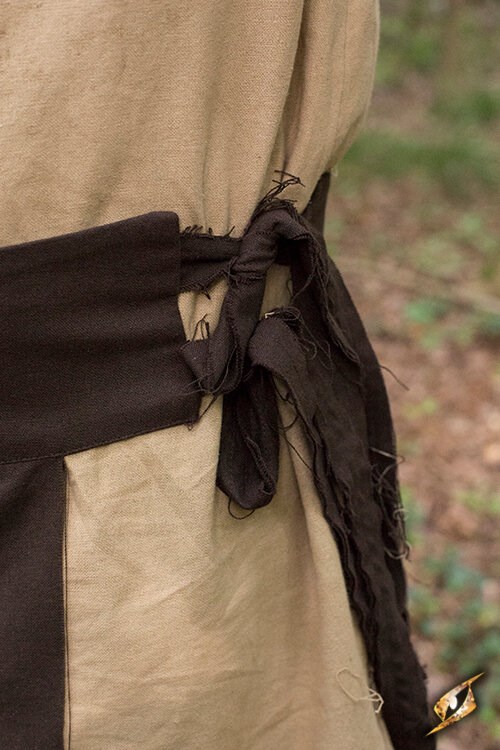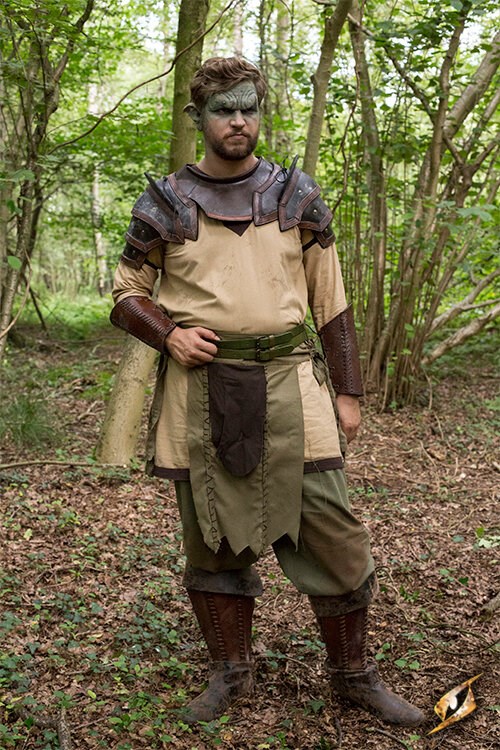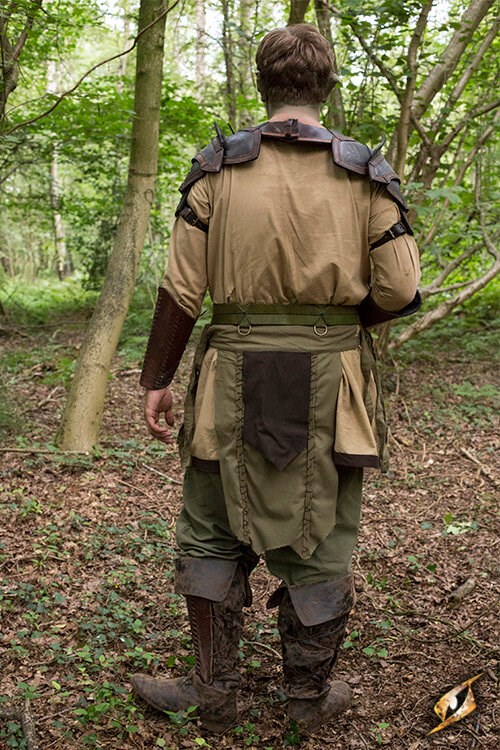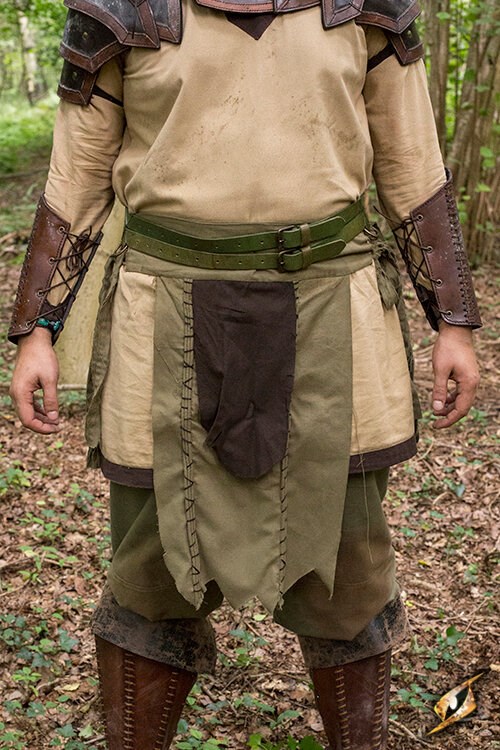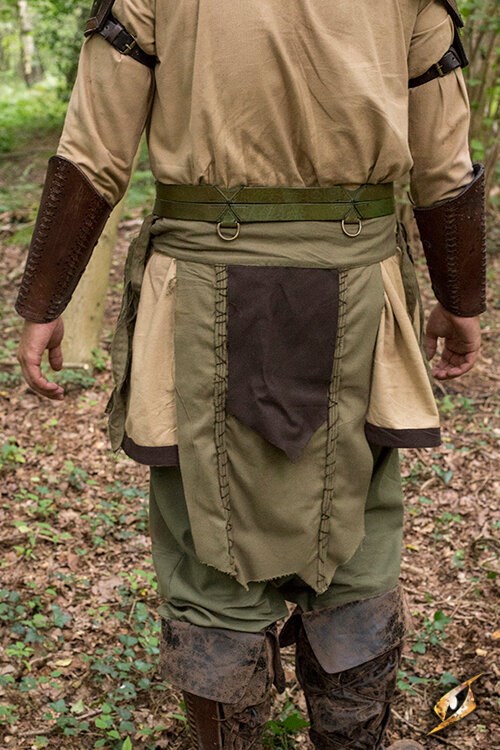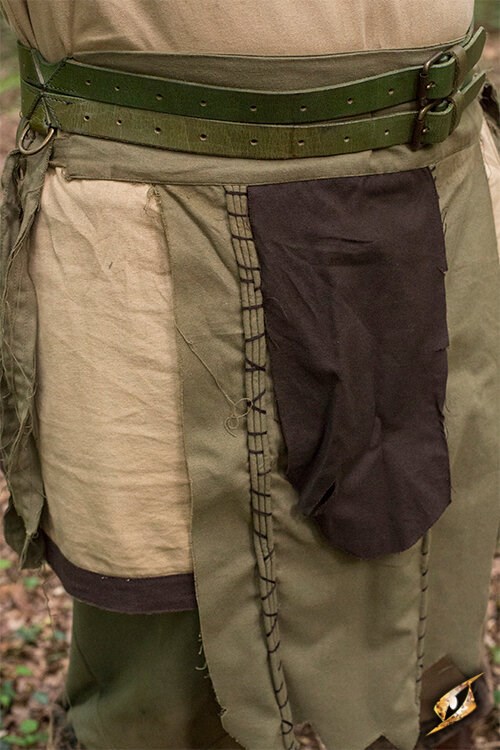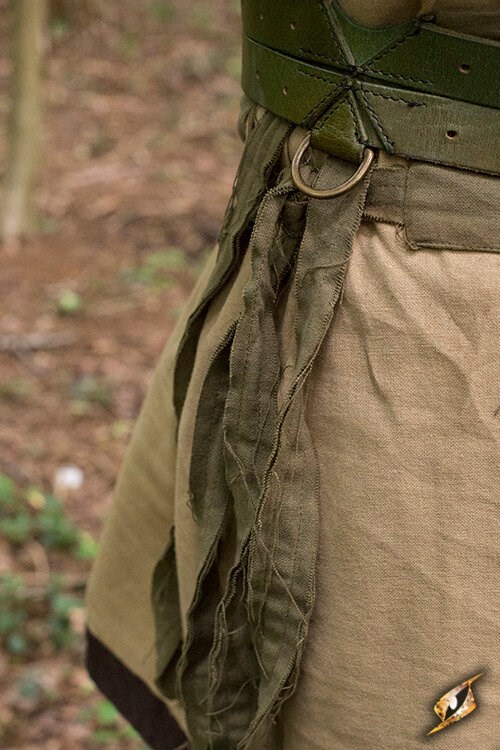 Description

Sizeguide

Fitting

Quality

Technical Details
The traditions of the tribe go back hundreds of years--maybe thousands. You aren't certain, because it has never been written down. But you do know that as the shaman there are expectations made of you.
You wear an Azog Loincloth, a symbol of your status. Moving freely, you walk around the bonfire and tell the tales of your people to all those gathered.
DETAILS
Epic Armoury's Dark Brown Loincloth Azog is a knee-length, loose garment suitable for primitive or barbaric characters like orcs and goblins. Designed to be tied around the hips, this dark brown cotton skirt is fitted with cotton strings at the waist to keep it secure. Slits along the sides allow for easy movement during combat, and are reinforced to prevent tearing.
The Azog Loincloth is great for adding layers to your character's costume. The piece features unevenly cut panels and lining to give the appearance of something created in the wild. Whether you are a dangerous orc shaman or wild man raised in the jungle, this loincloth is a unique addition to have!
Available in colours Dark Brown, Desert Beige, and Dryad Green; and in One Size.
HISTORY
Also known as a breechcloth
Designed to cover the genitals
Has been worn by societies across the entire world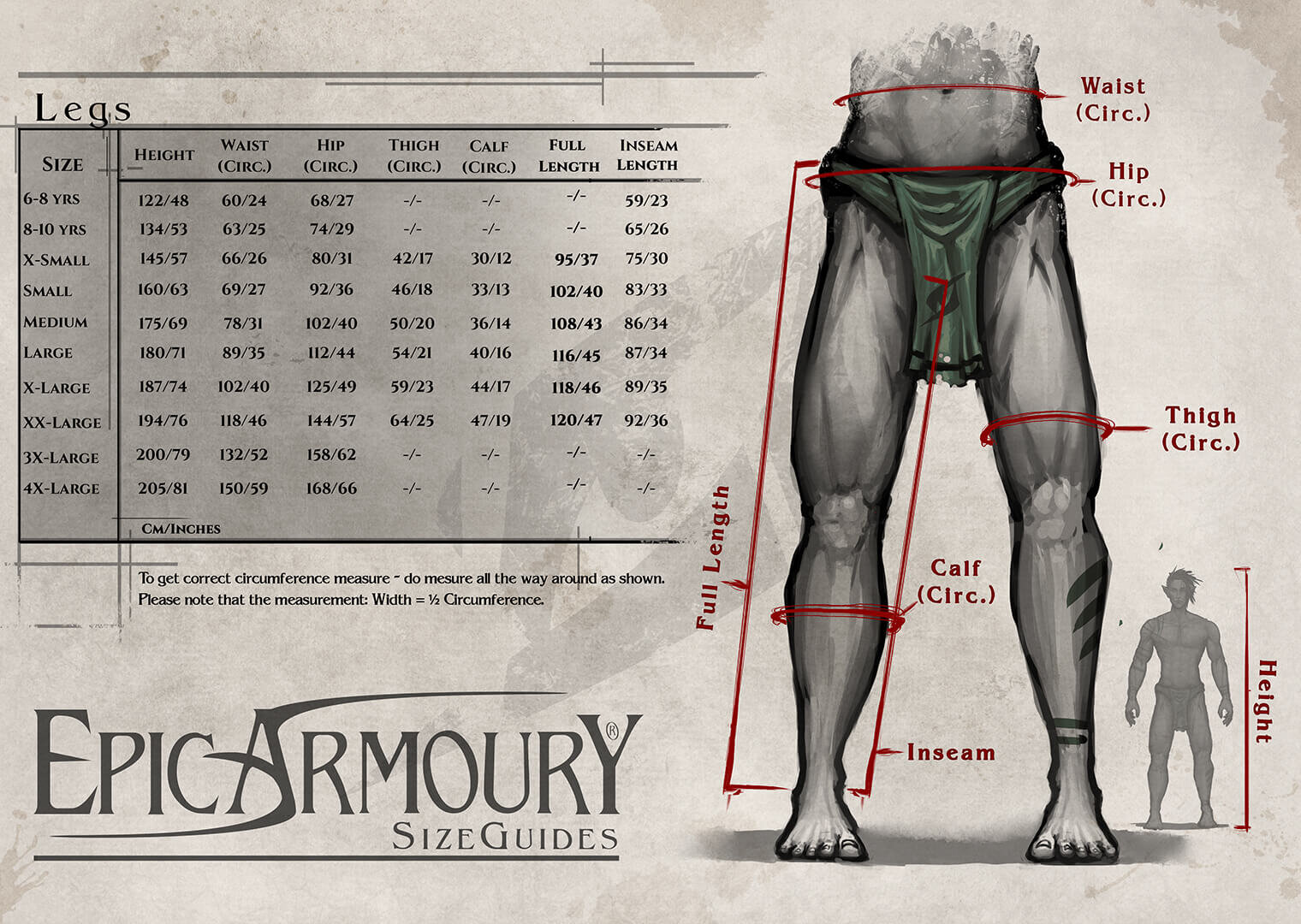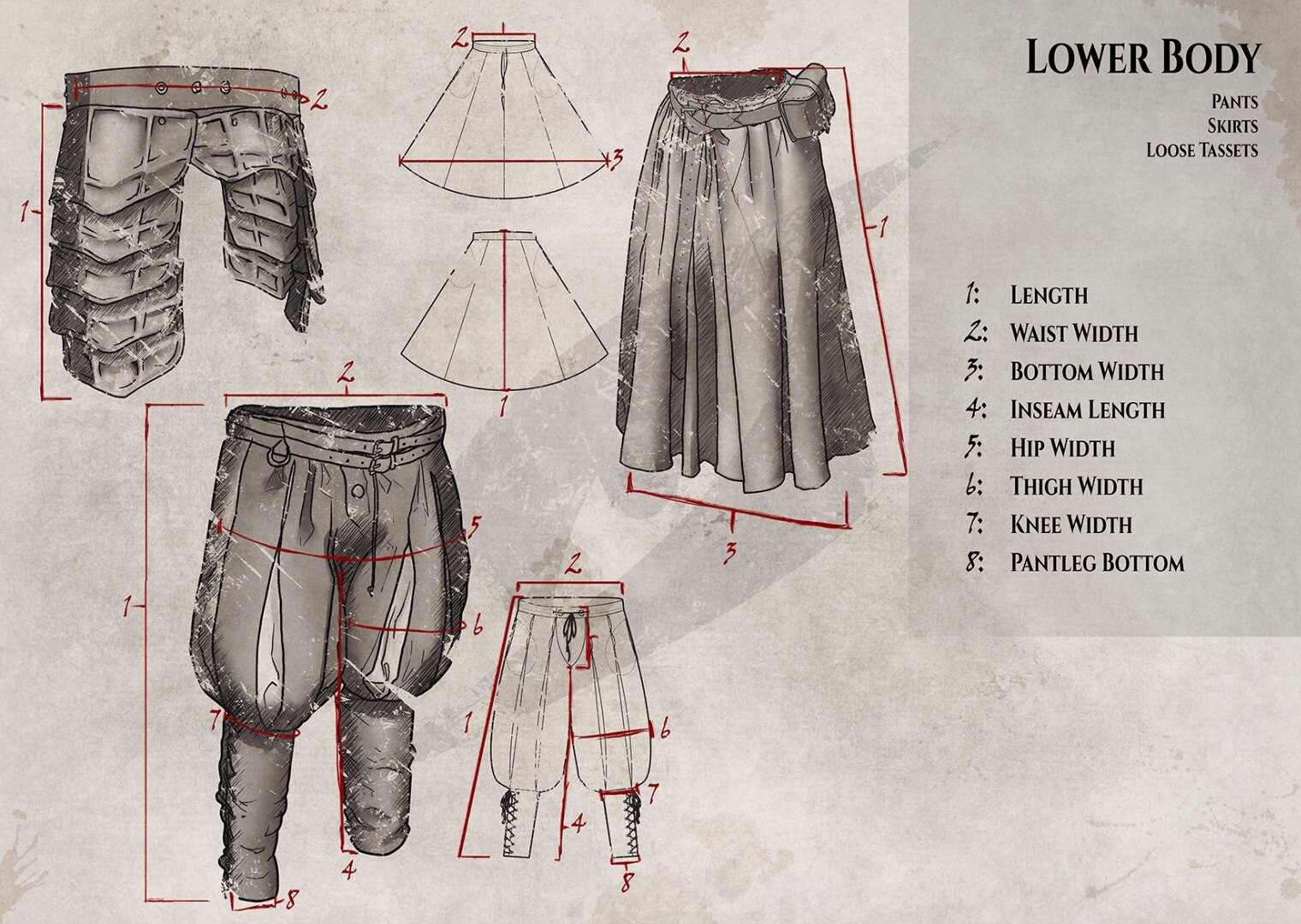 Affordable, personalized costume interchangeable with all other Epic Armoury gear
100% natural materials
Made from fabrics manufactured locally
Handmade by qualified professional. Measurements are approximations and may vary.
This product is handmade and hand-painted and therefore unique. As a result, when compared with similar item numbers, this product can have natural deviations in pattern, colour and shape, which are not considered defects or faults.
We produce our image material in a natural environment, where lighting and surroundings can affect colors and contrast. The displayed images may therefore appear different from the product you receive from us.
Measurements are all in cm if not stated otherwise.
Brand:
Epic Armoury
Universe:
Ruinous
Materials:
Textile
Position:
Legs
Product type:
Skirt
Release date:
08/15/2017
Maintenance
This light cotton product is lighter than medium cotton, soft to the touch and almost see-through. This material wrinkles easily, but can be ironed on a medium heat level.
Cleaning
Machine wash at 40°C / 104°F. Please make sure to wash it once before use in order to make sure that remaining dye will be removed from the product. It is advised to wash with similar coloured clothes to reduce the risk of dye imprint. Tumble dry on low heat, but be aware that it might shrink up to 5%. For general stains or discoloration, treat with a commercial fabric cleaner, or blot with tepid water and a soft cloth.