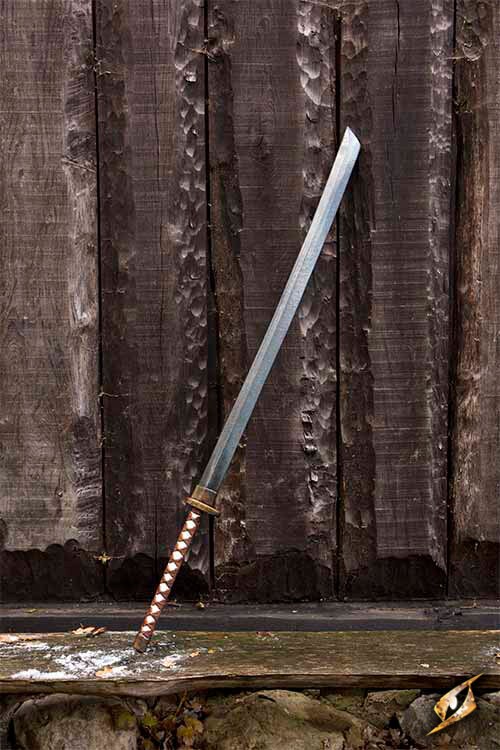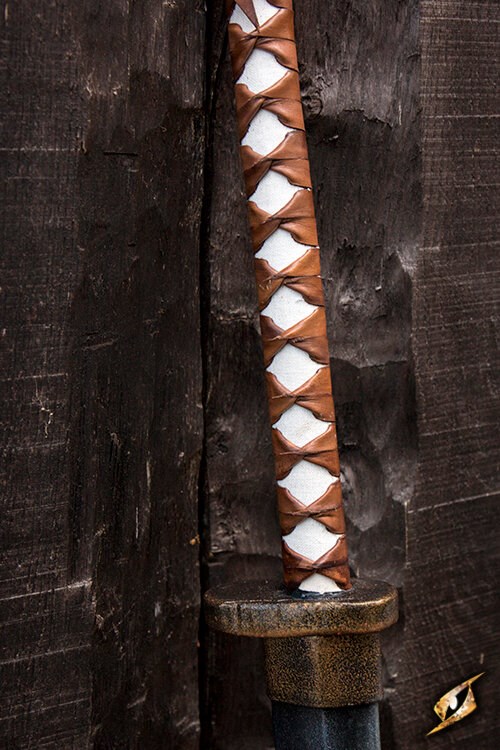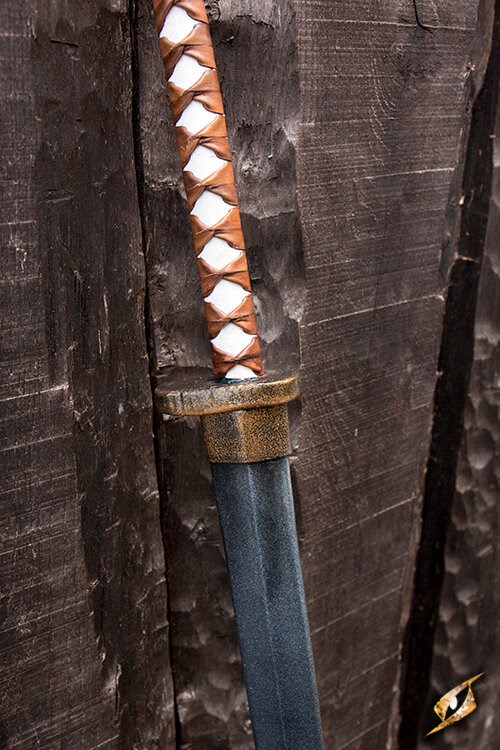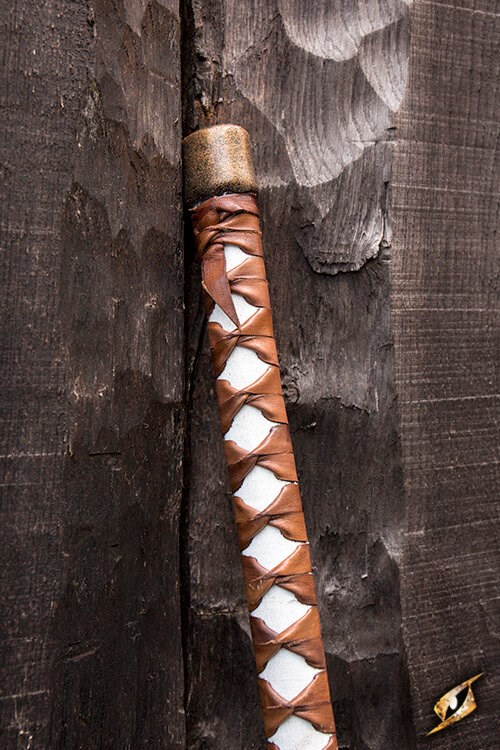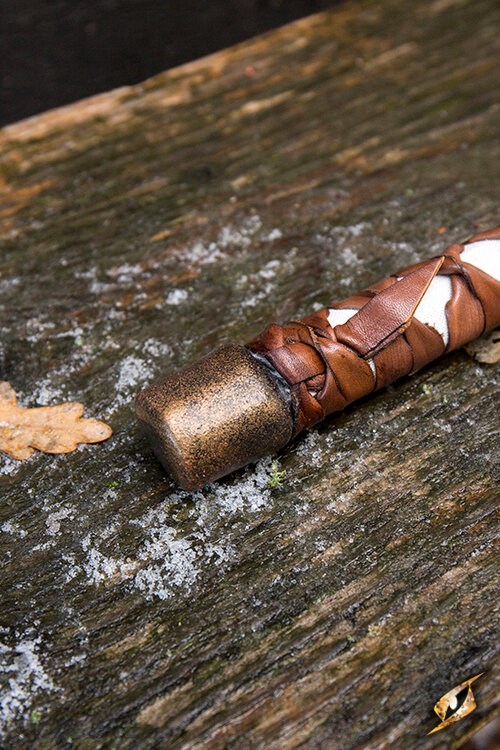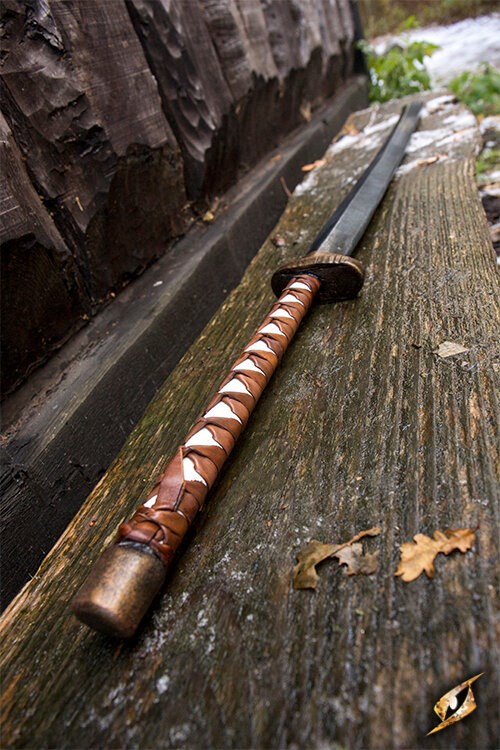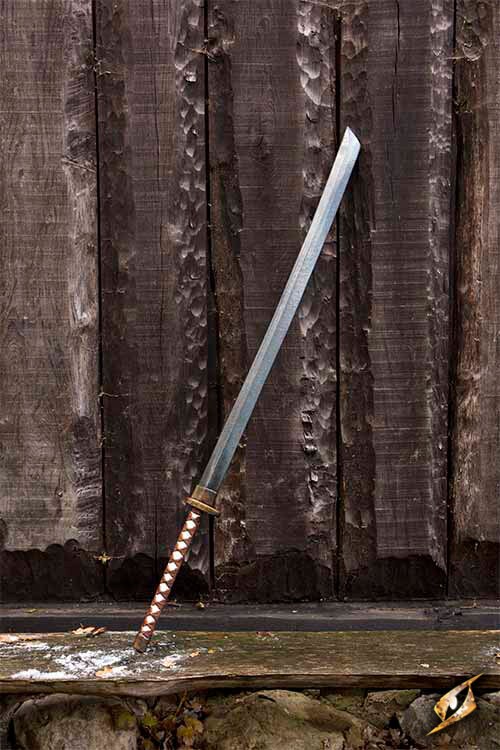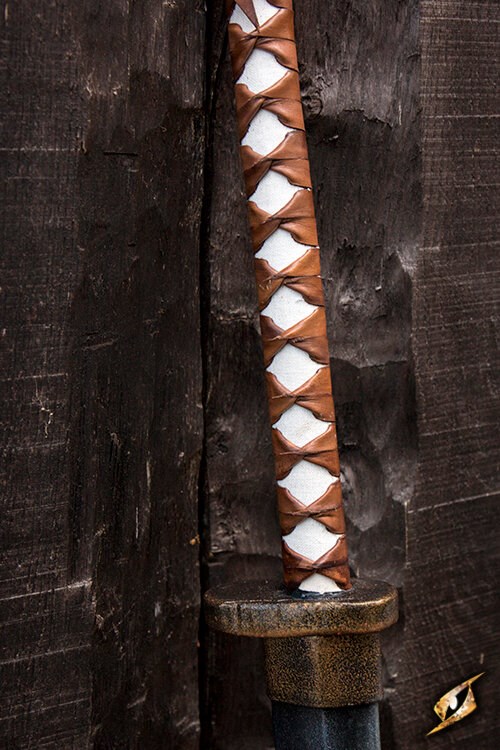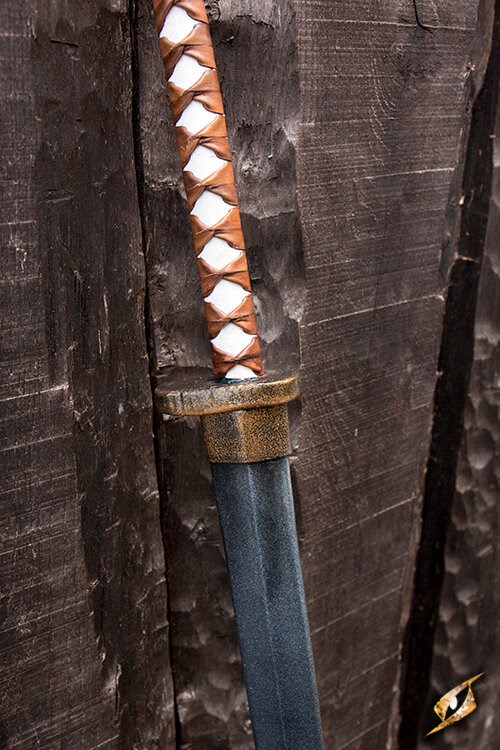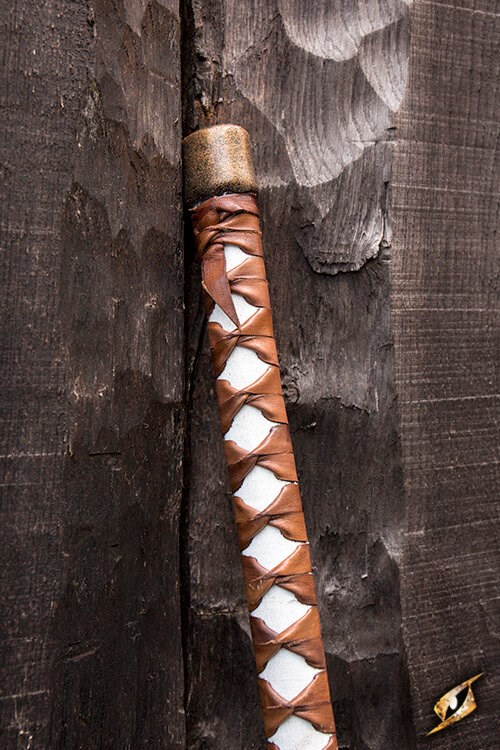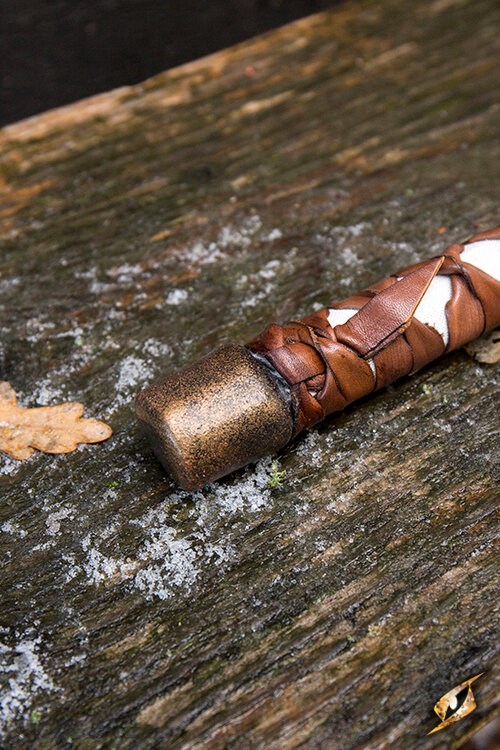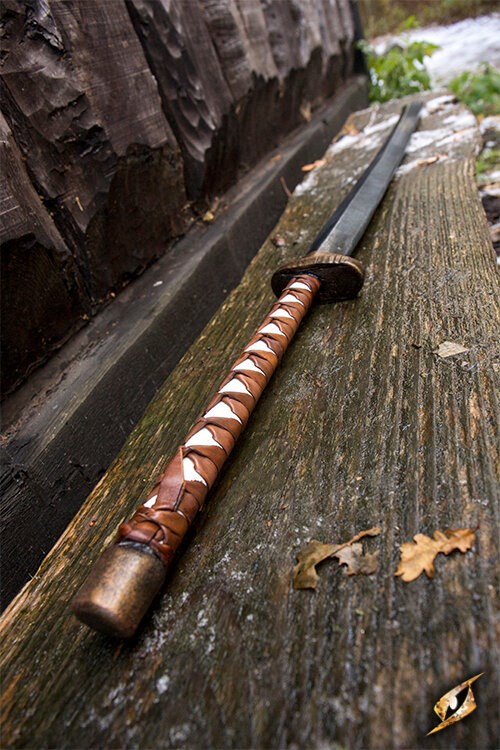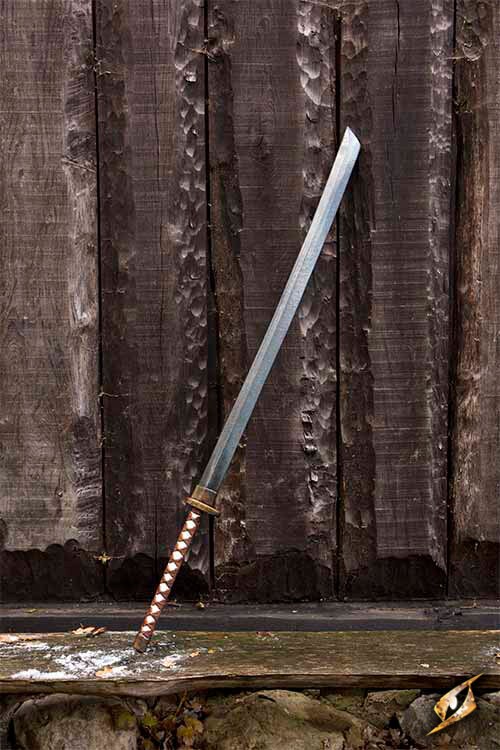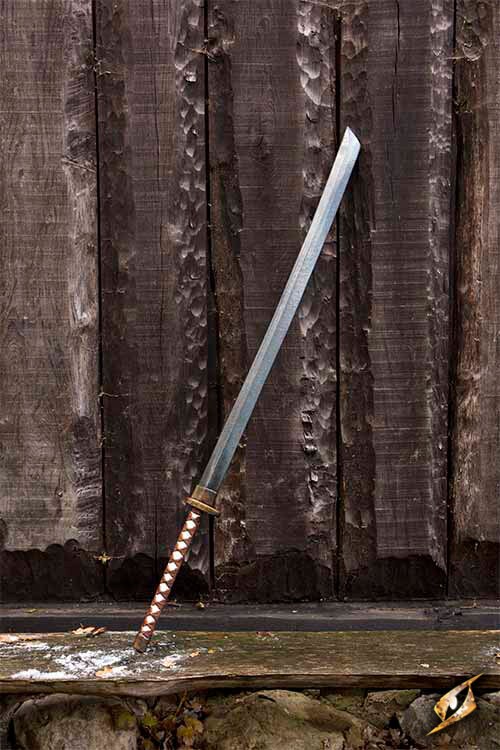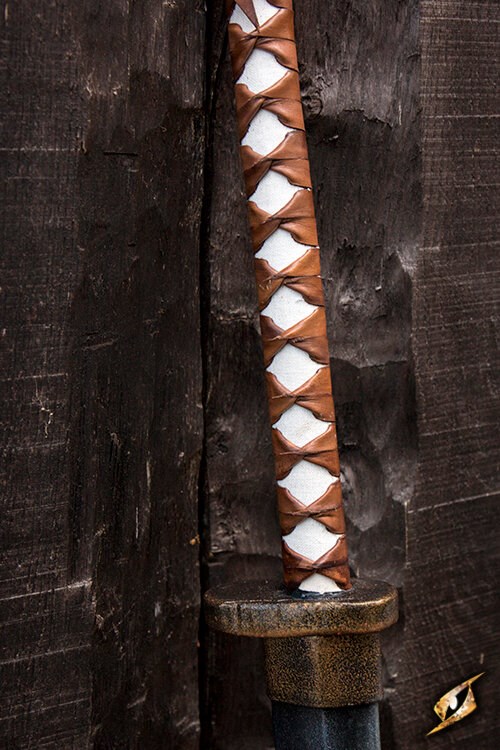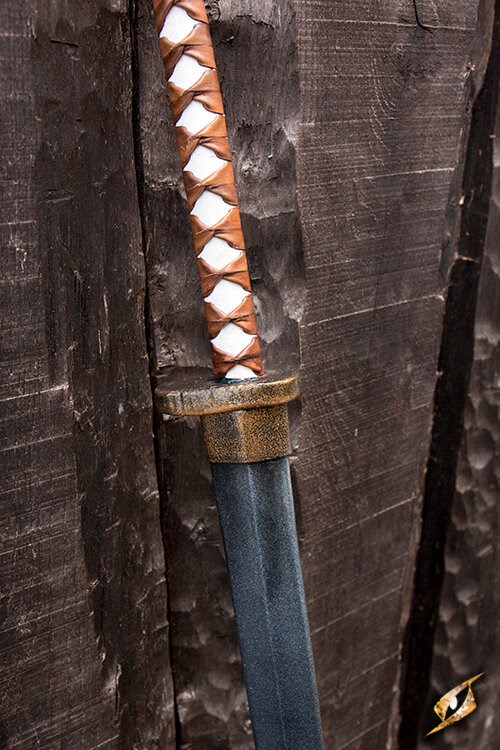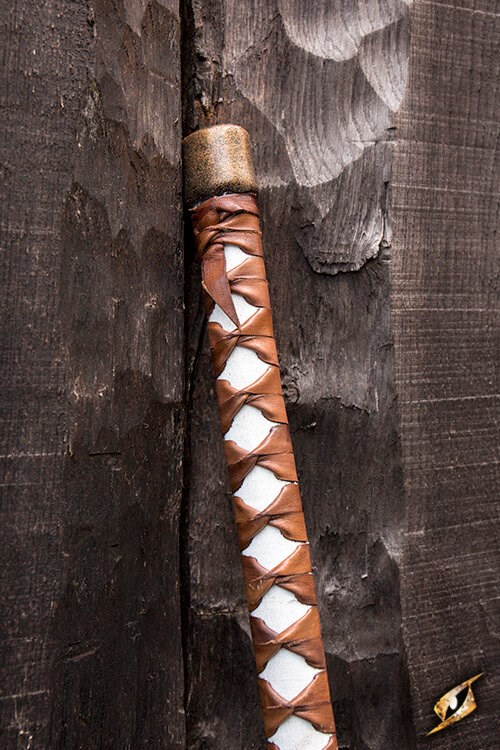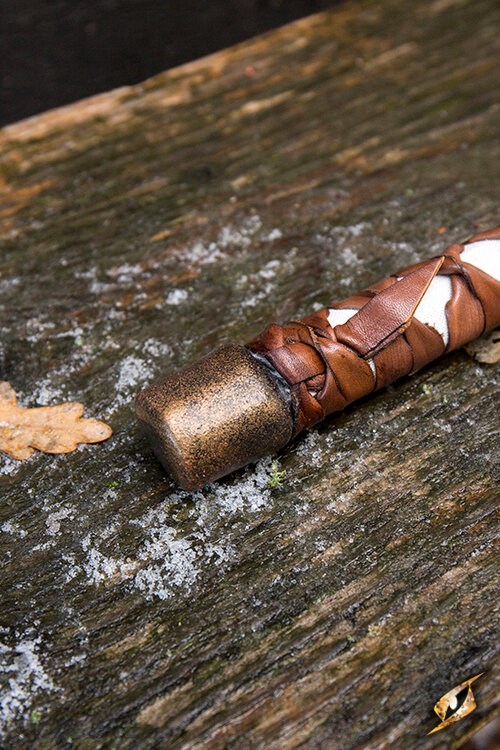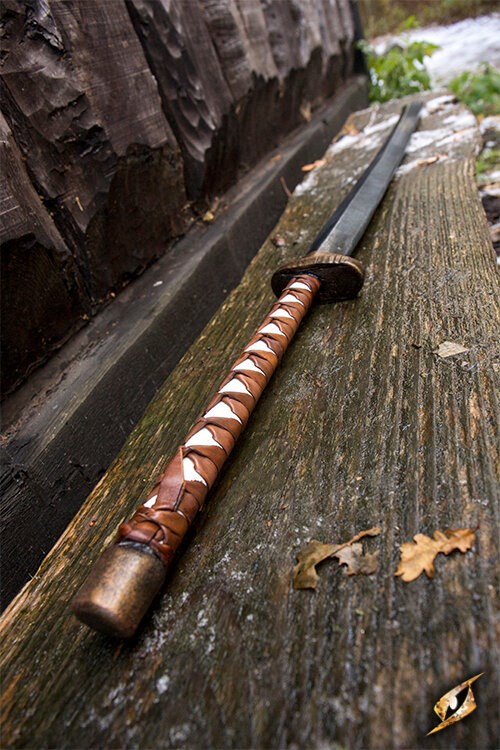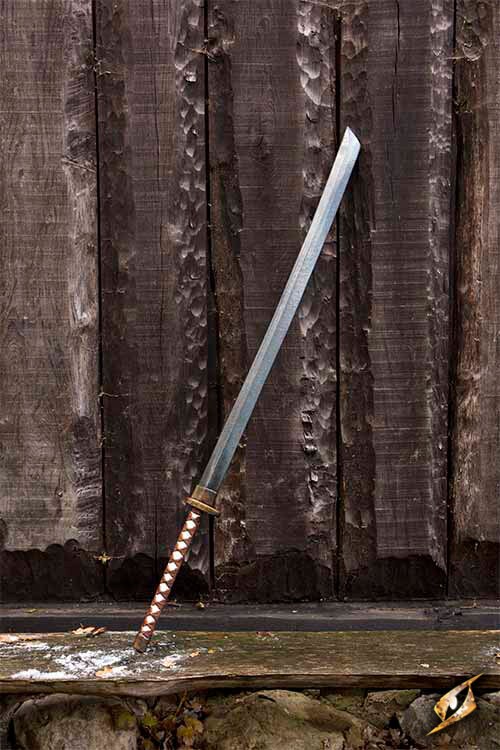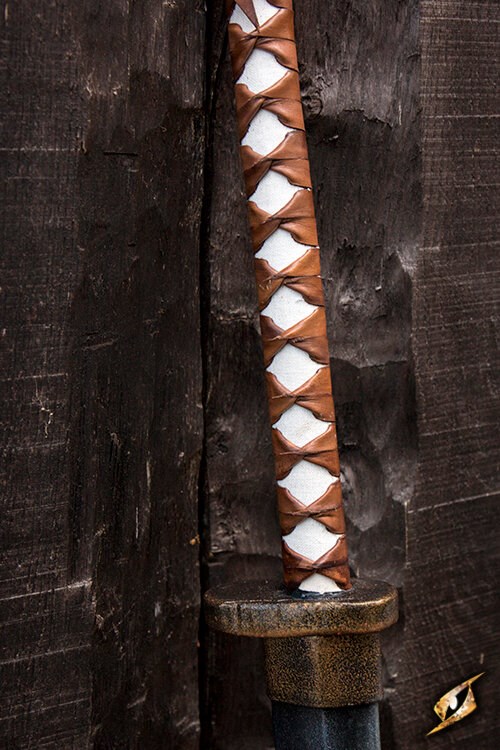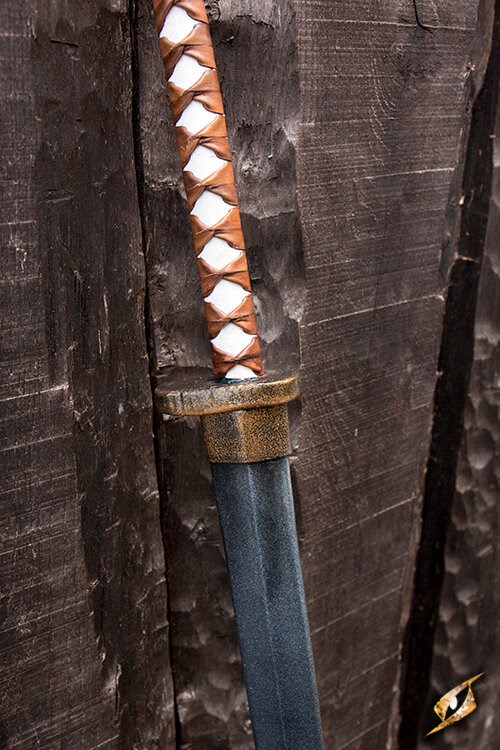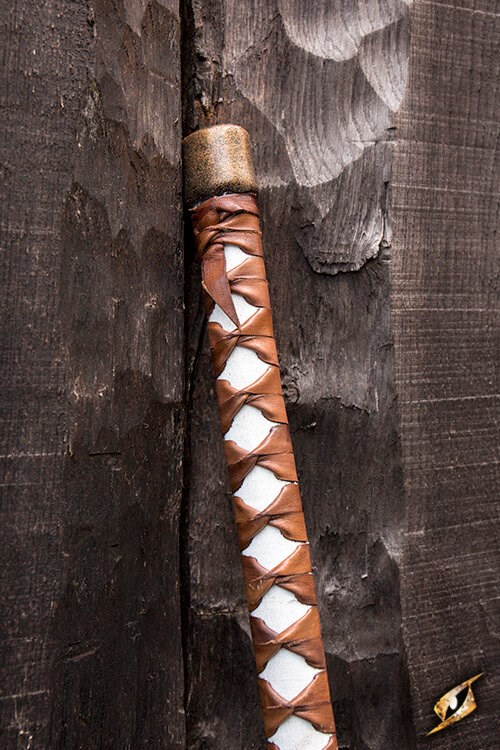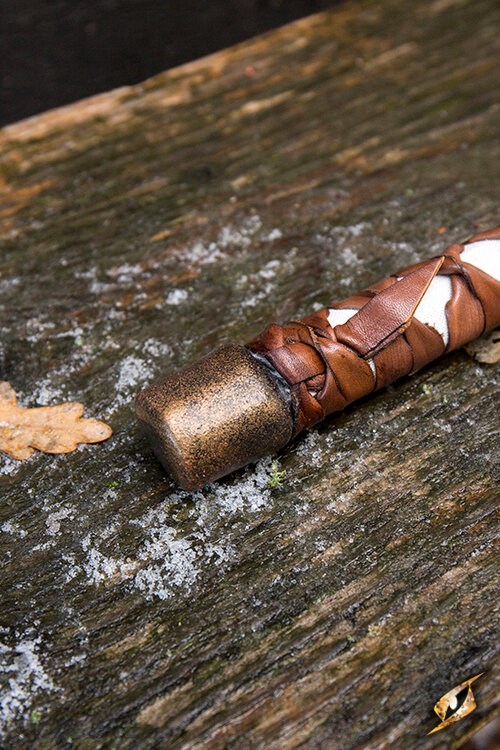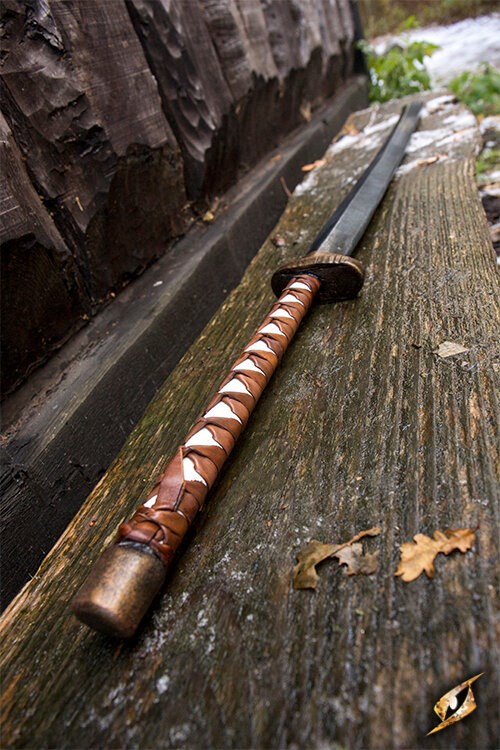 Description

Fitting

Quality

Technical Details
Your Nodachi was handed to you by your master, many years ago. It had been a bittersweet moment for you, because while it meant you had overcome all obstacles in your training, it also meant that it was time to set out on your own.
You find the hard leather along the handle comforting, your hand finding its usual well-worn grip. As a traveling samurai--a ronin--your sword is your only consistent companion.
You look beyond the campfire where a fresh fish now cooks, sizzling in the heat, looking to the flickering shadows along the treeline. You have the sense that tonight you and your sword may once again be tested as you hear the unmistakable snap of a twig, your grip on its handle tightening in anticipation.
DETAILS
Epic Armoury's Nodachi is a two-handed Japanese sword meant for elite samurai. The Nodachi is 140 cm long, with a 100 cm long single edged cutting-blade. It has a large oval crossguard and a small rounded pommel. The handle's oval shape helps to steer the blade intuitively, and is adorned with menuki-bindings made from top-grain leather. The menuki-bind is twin-layered and made from contrasting colours, creating a diamond pattern.
Nodachi were large, but unwieldy weapons. With their long cutting edge, they were somewhat at odds with the bushido styles, and thus quickly became symbols of skill and status. Since they required extensive training to be used correctly, they were mostly used for duelling or in the hands of cavalrymen. While on the field of battle, they were made to look dangerous in the hands of elite troops with a fearsome reputation.
HISTORY
Nodachi means "???, field sword" in Japanese
Also referred to as an "Odachi," which means "big sword"
Typically used for ceremonies and calvarymen due to its long blade size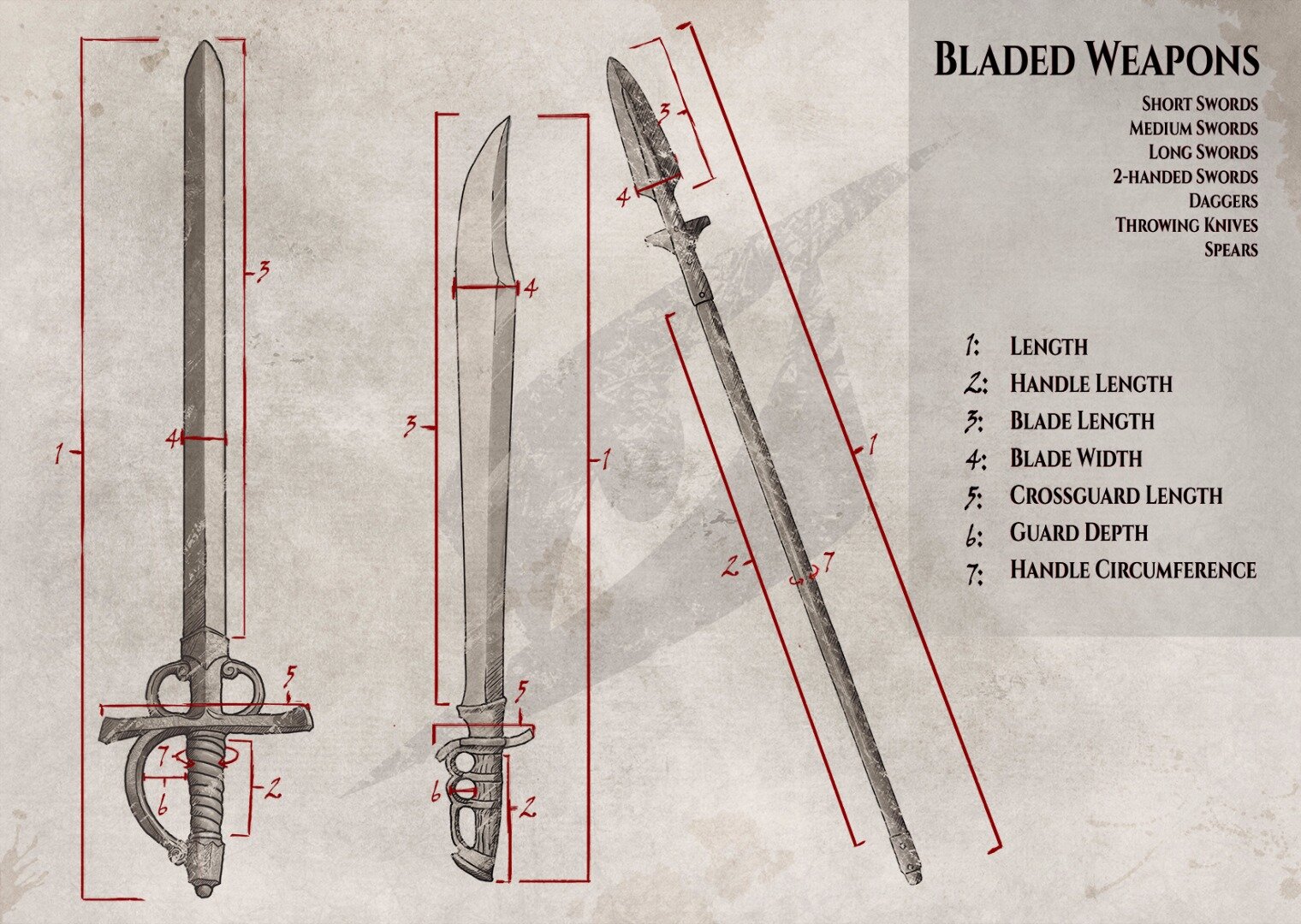 Strong latex coating with a round fibreglass core
Strong Kevlar core tip protection
Made from durable closed cell foam that does not shred
High safety, approved by the top organizations
This product is handmade and hand-painted and therefore unique. As a result, when compared with similar item numbers, this product can have natural deviations in pattern, colour and shape, which are not considered defects or faults.
We produce our image material in a natural environment, where lighting and surroundings can affect colors and contrast. The displayed images may therefore appear different from the product you receive from us.
Measurements are all in cm if not stated otherwise.
Brand:
Epic Armoury
Universe:
Ancestral
Product type:
Sword
Product type:
Classic, 12 mm Solid Fibreglass Rod
Release date:
03/01/2012
Maintenance
All latex-coated weapons need a certain degree of maintenance. For this we recommend using maintenance silicone which can be purchased separately in the LARP Accessories section. Epic Armoury Maintenance Silicone is an easy, spray-on application, 100% pure and acid-free making it safe to apply. We recommend using Maintenance Silicone on a regular basis. It maintains the latex-coat's flexibility and prevents it from drying out, keeping the product wear and tear resistant.
Store your latex weapons flat or on its pommel--NEVER on its tip. Use a simple sheet or towel lining to prevent it from touching a plastic or rubber surface to prevent your weapon from adhering to other products. Keep your weapons in a cool, dry environment.