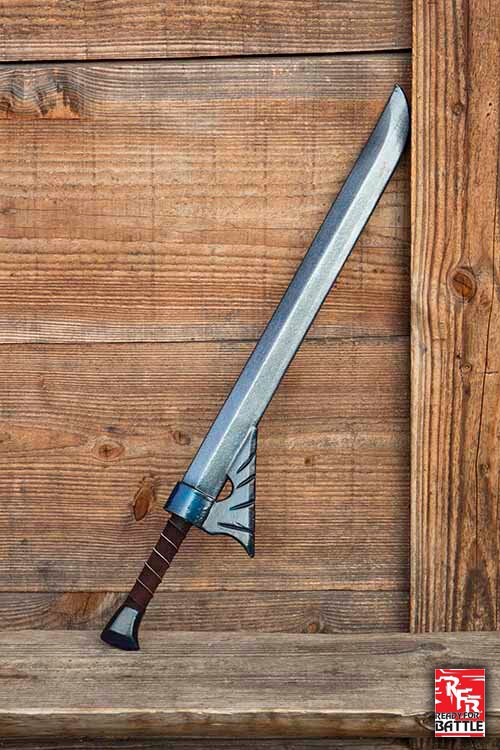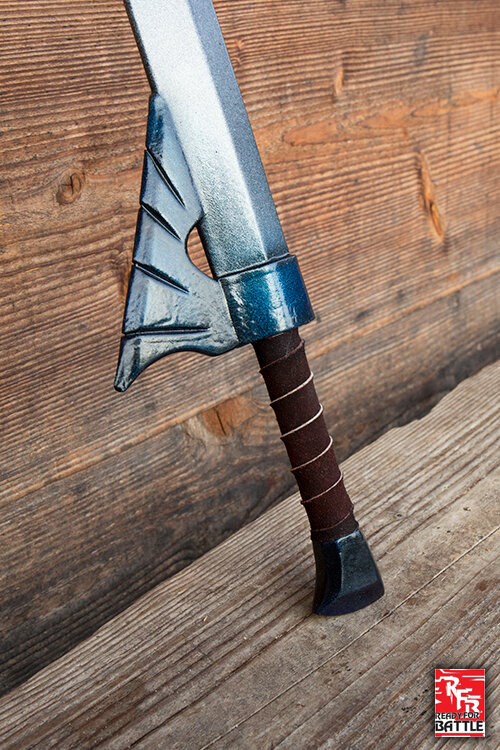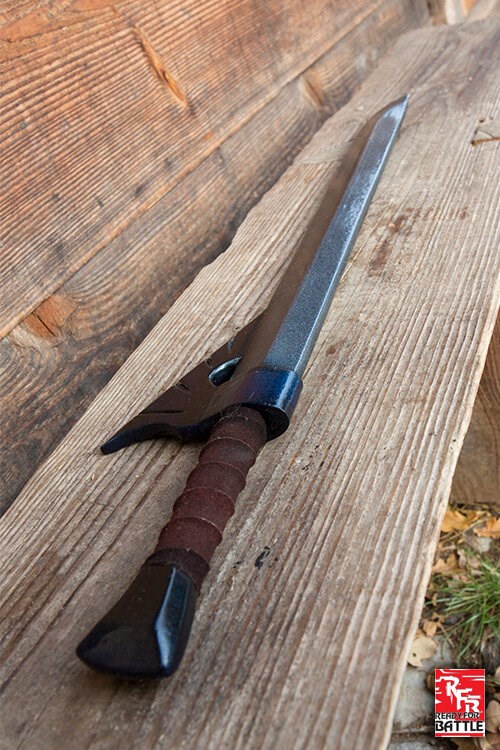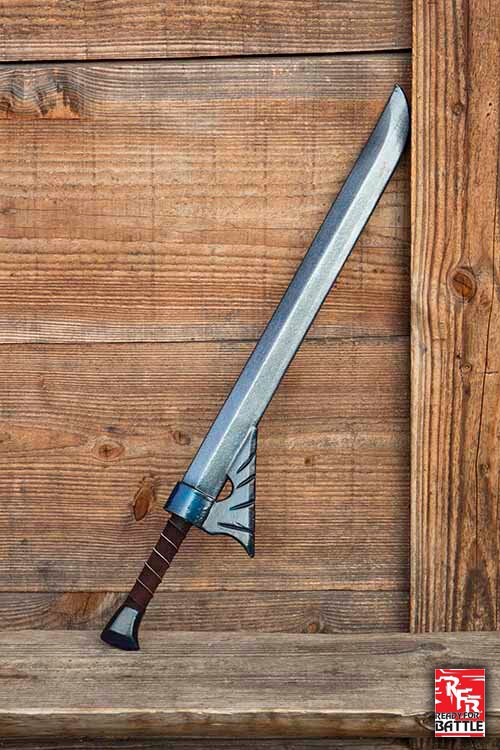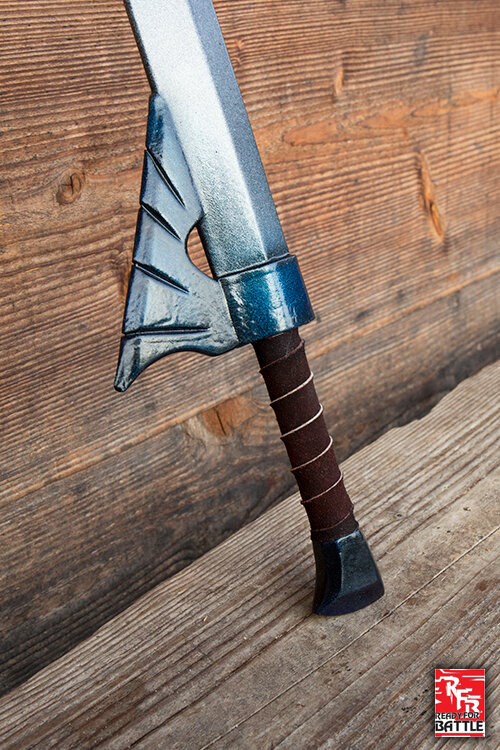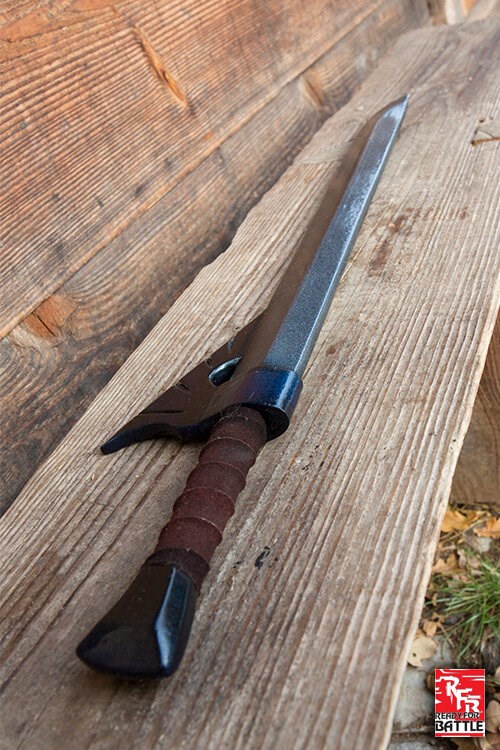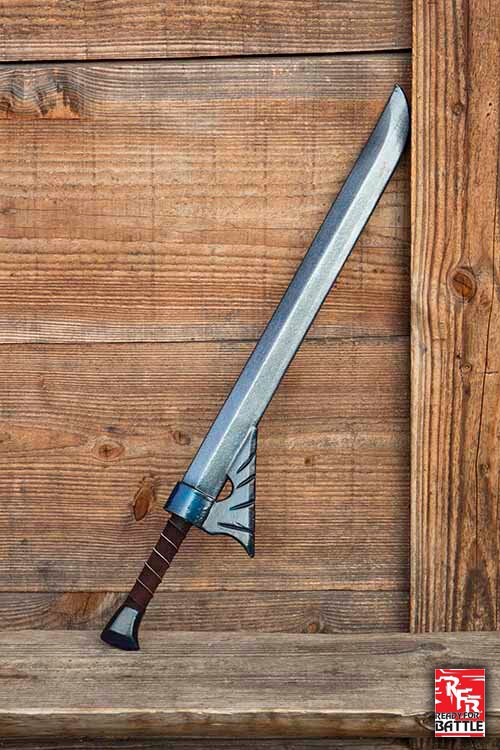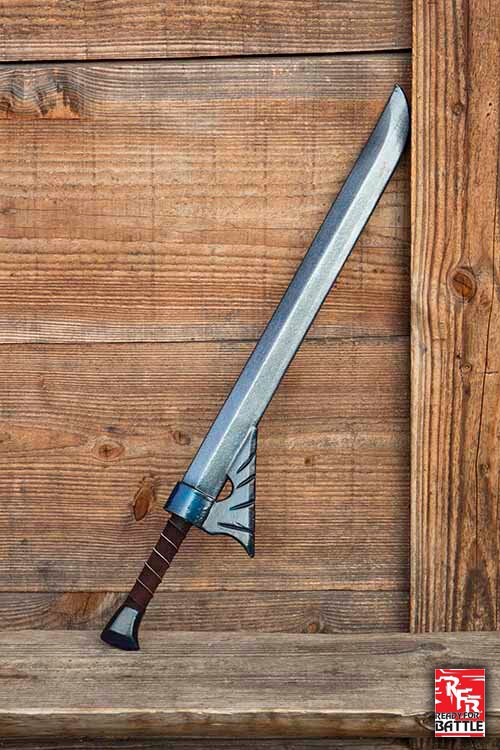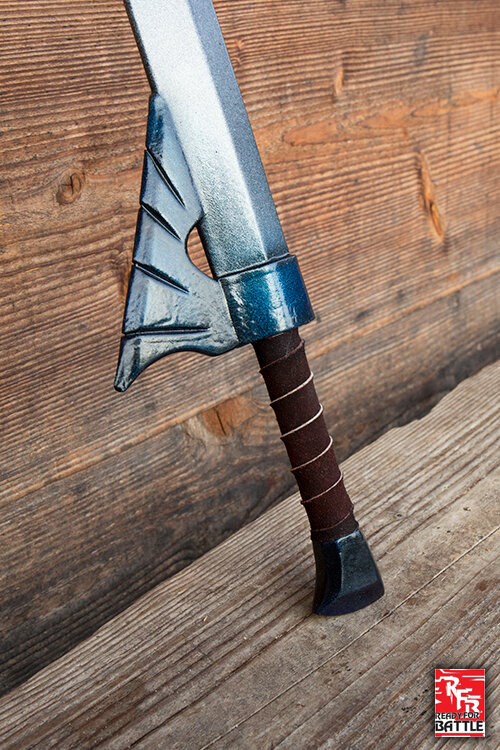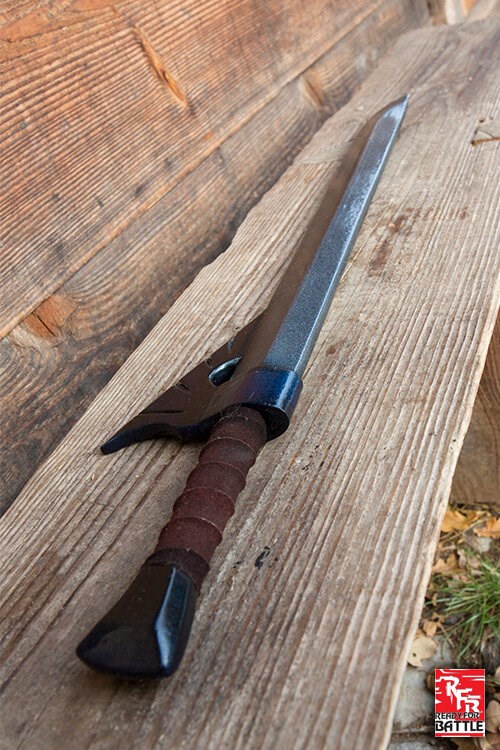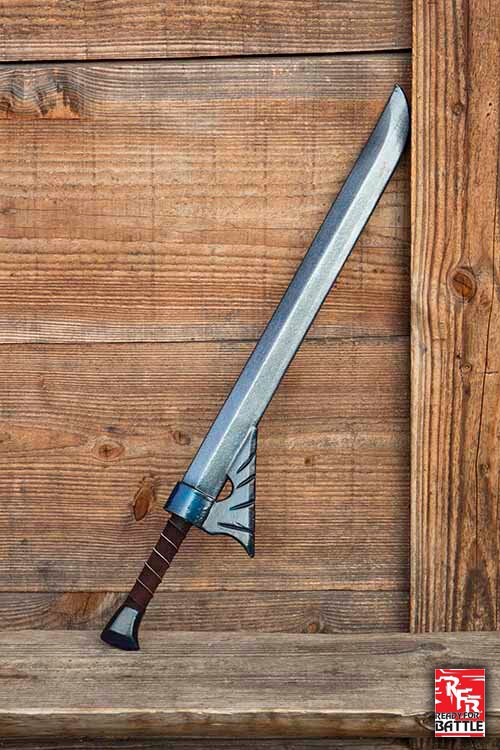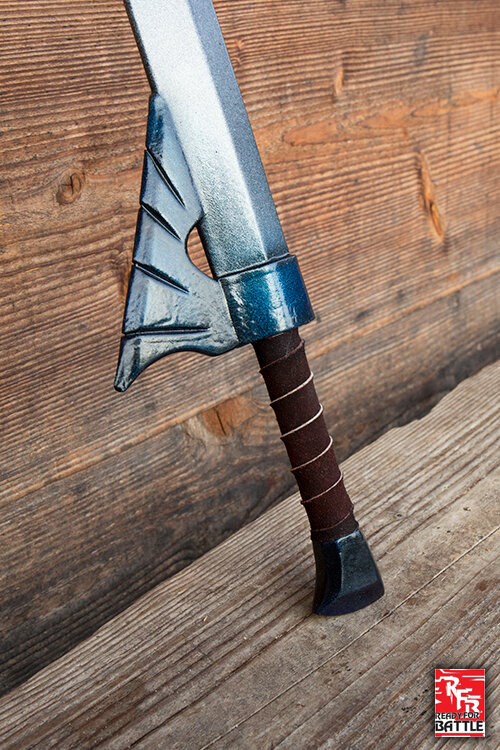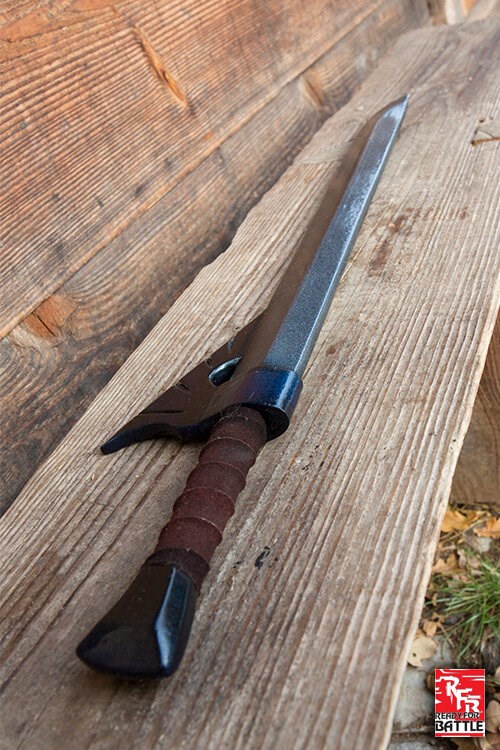 Description

Fitting

Quality

Technical Details
The underdark is your domain. In the pitch blackness, the smell of damp earth all around, you wait with your raiding party. When night falls on the lands above, you will emerge.
The sun-lovers have come to fear you and the silence in which you strike. With your leather gear and Evil Sword, you are able to maneuver in the shadows until your target is exactly where you want him. You are formidable. You are the assassin.
DETAILS
This bestselling Ready For Battle Evil Sword is a stylized sword with a single straight-edge and a distinctive crossguard. At 75 cm from tip to pommel and with a 57 cm long blade, it is a handy weapon for the up-and-coming rapscallion. The crossguard is shaped like a wing rising and stretching 10 cm up along the sword's edge. The handle is wrapped in split-leather for optimal comfort and grip.
As a Ready-For-Battle weapon, the sword is moderately styled ensuring that it can be used in most settings. This sword is quality gear with great durability at a great price making the Ready For Battle Evil Sword a natural choice for new players. Made from durable closed cell foam around a solid fibreglass core and finished with a strong latex coating, you can feel confident that your LARP weapon will provide the safety and appeal you want when crafting your kit.
INSPIRATION
Dark elves were first mentioned in Norse mythology as the "Dökkálfar" or "Svartálfar" written in the Prose Edda in the 13th century
J.R.R. Tolkien mentions dark elves, the "Moriquendi" in The Silmarillion
Have also been referred to as "Drow" in the Dungeons & Dragons universe, made famous by R.A. Salvatore's The Dark Elf Trilogy.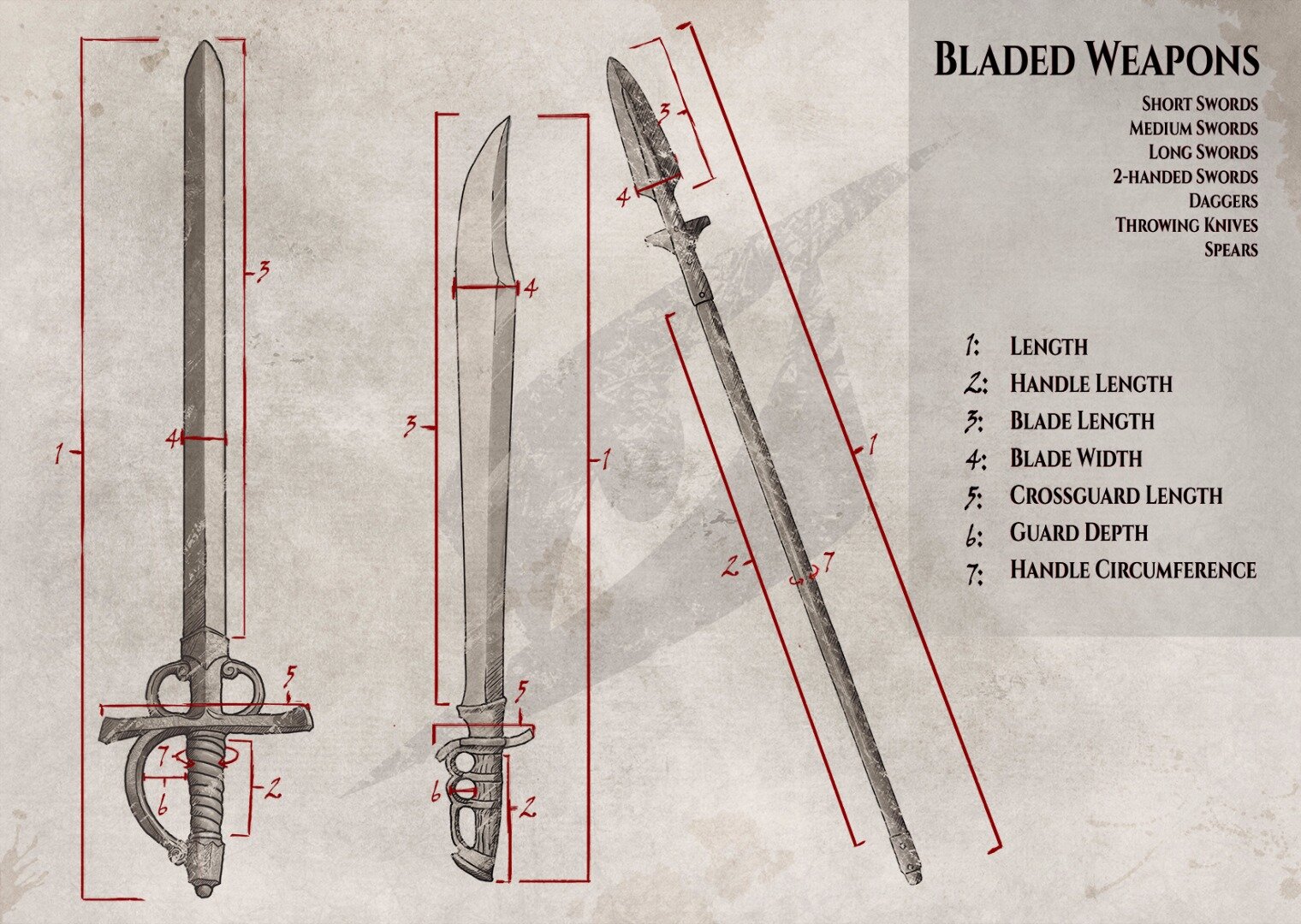 Strong latex coating with a round fibreglass core
Strong Kevlar core tip protection
Made from durable closed cell foam that does not shred
High safety, approved by the top organizations
This product is handmade and hand-painted and therefore unique. As a result, when compared with similar item numbers, this product can have natural deviations in pattern, colour and shape, which are not considered defects or faults.
We produce our image material in a natural environment, where lighting and surroundings can affect colors and contrast. The displayed images may therefore appear different from the product you receive from us.
Measurements are all in cm if not stated otherwise.
Brand:
Ready For Battle
Universe:
Stygian
Product type:
Sword
Product type:
Classic, 07 mm Solid Fibreglass Rod
Release date:
11/01/2011
Maintenance
All latex-coated weapons need a certain degree of maintenance. For this we recommend using maintenance silicone which can be purchased separately in the LARP Accessories section. Epic Armoury Maintenance Silicone is an easy, spray-on application, 100% pure and acid-free making it safe to apply. We recommend using Maintenance Silicone on a regular basis. It maintains the latex-coat's flexibility and prevents it from drying out, keeping the product wear and tear resistant.
Store your latex weapons flat or on its pommel--NEVER on its tip. Use a simple sheet or towel lining to prevent it from touching a plastic or rubber surface to prevent your weapon from adhering to other products. Keep your weapons in a cool, dry environment.