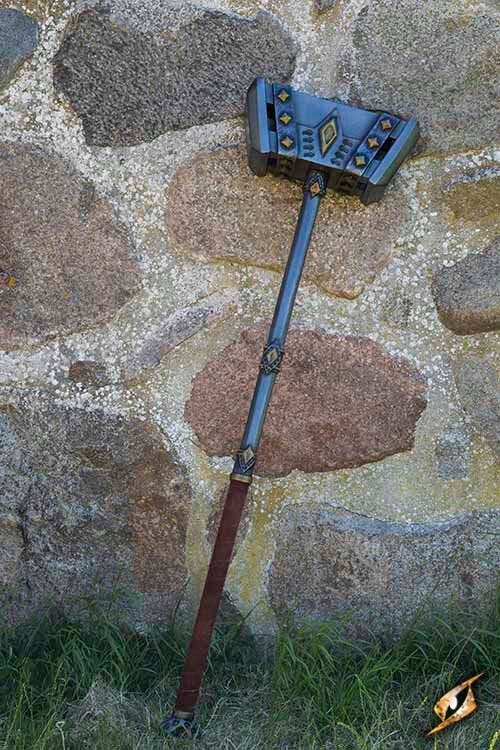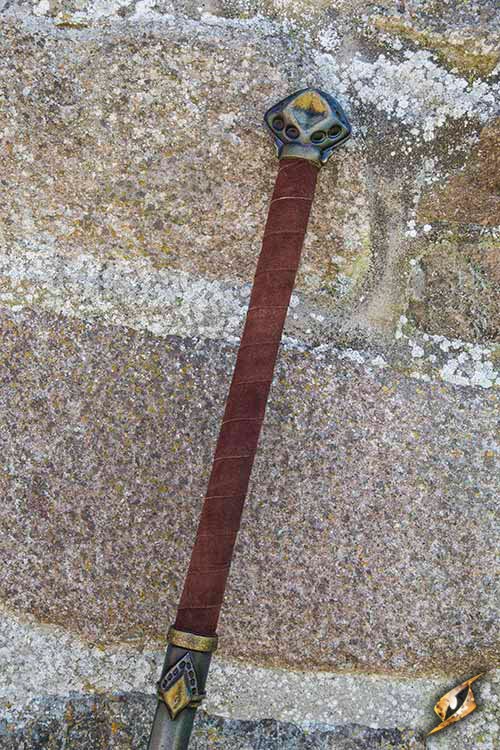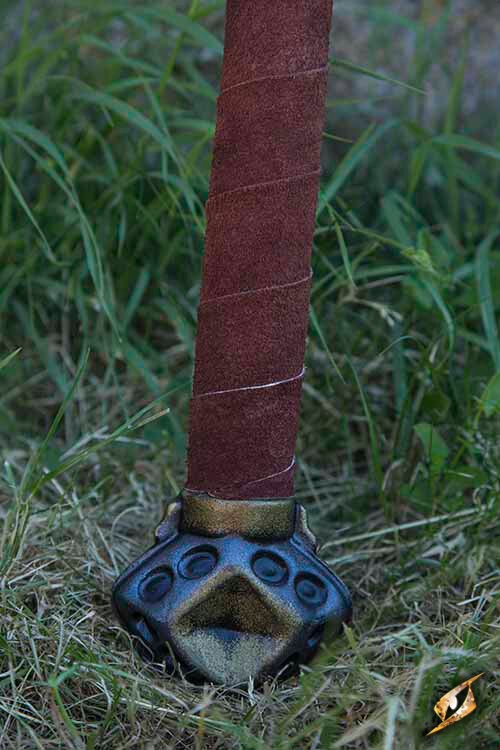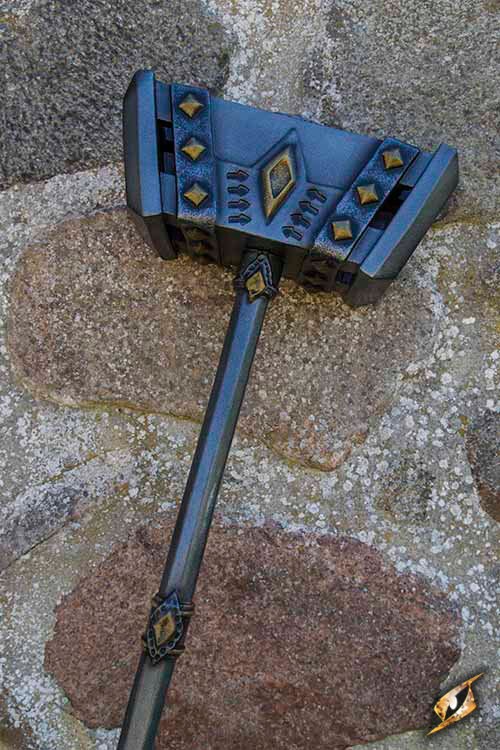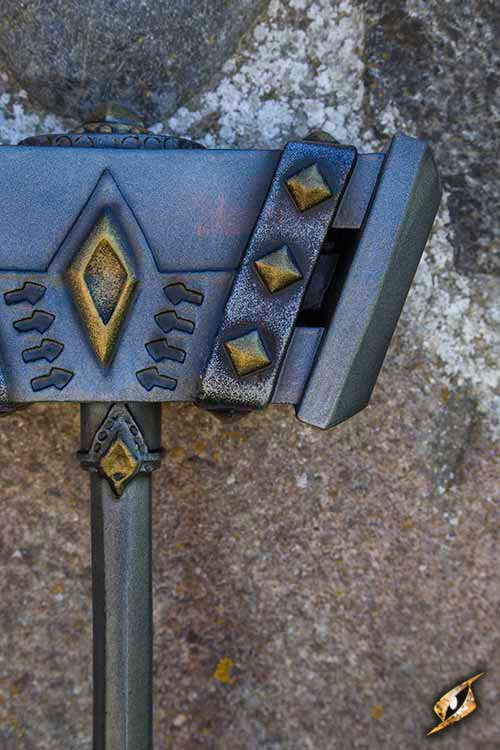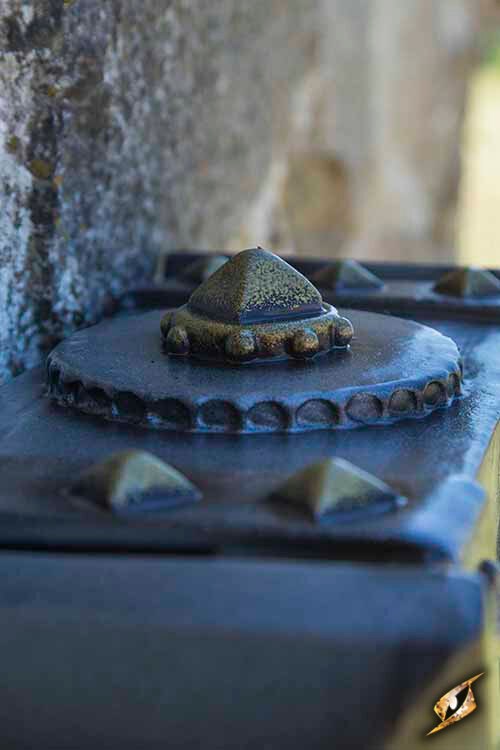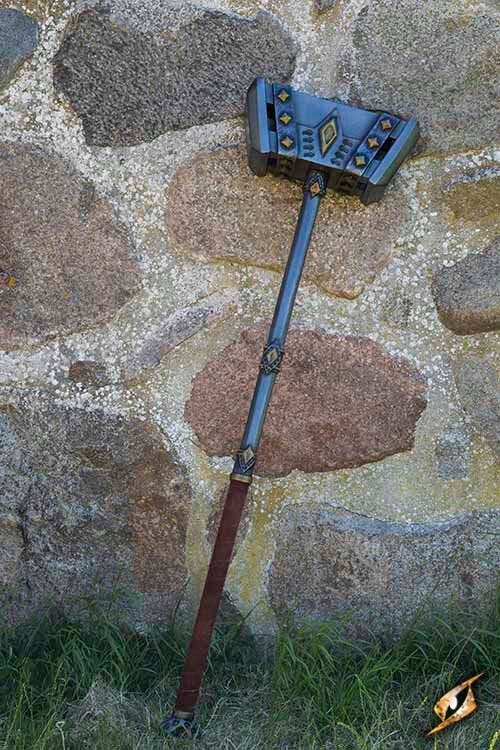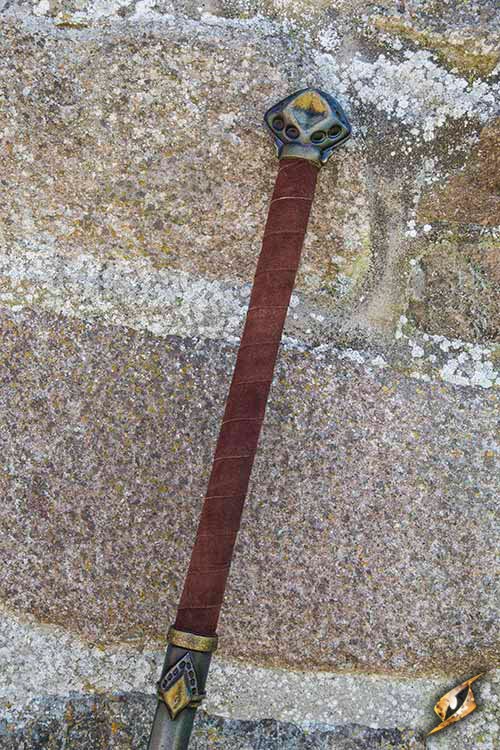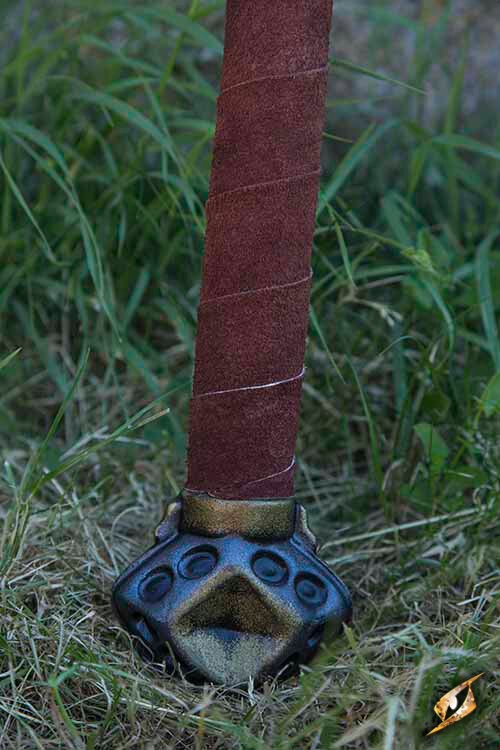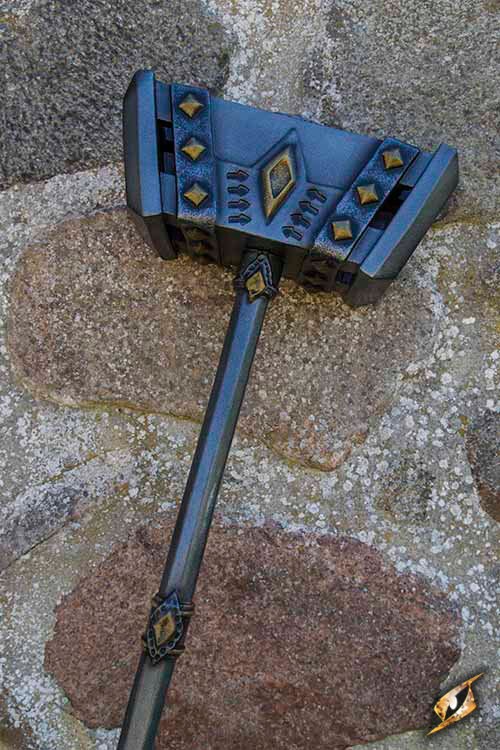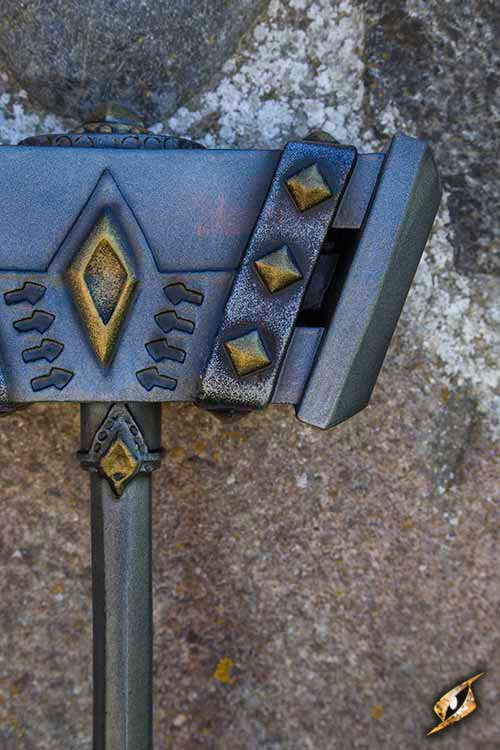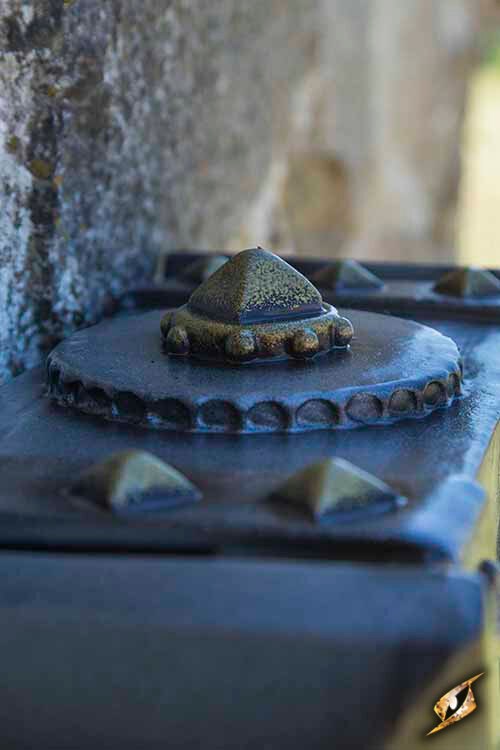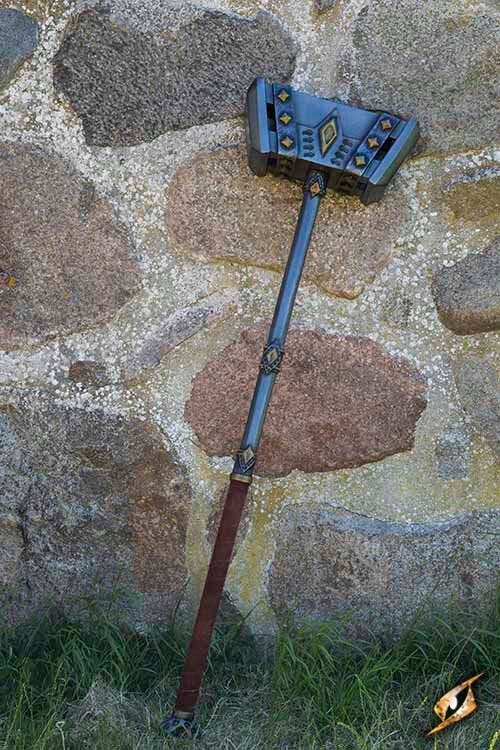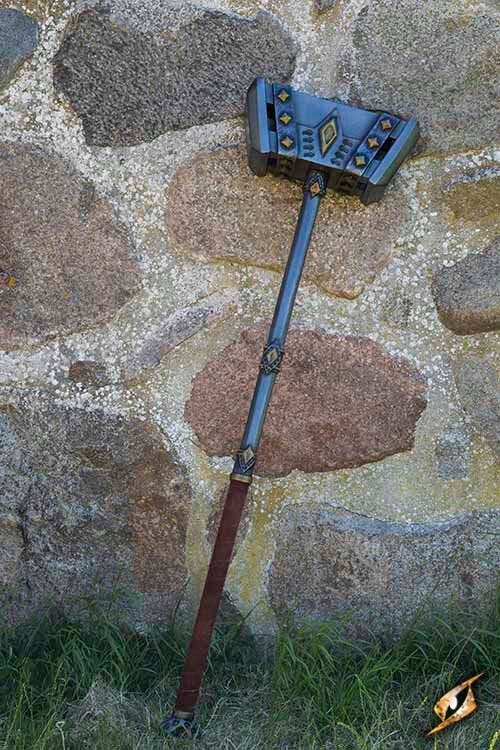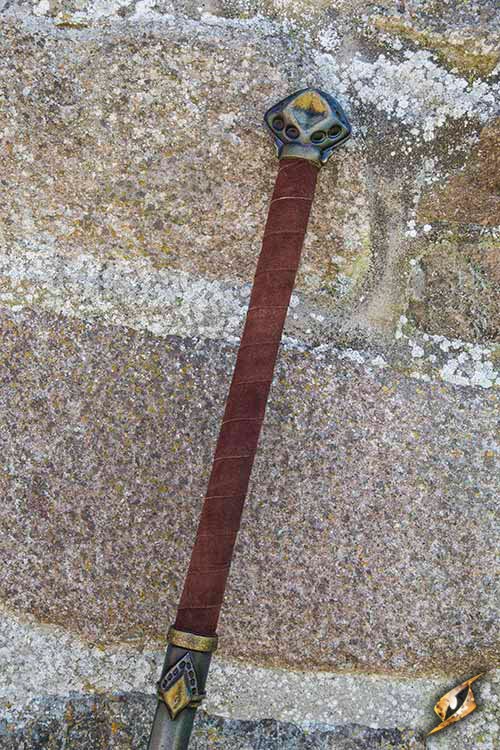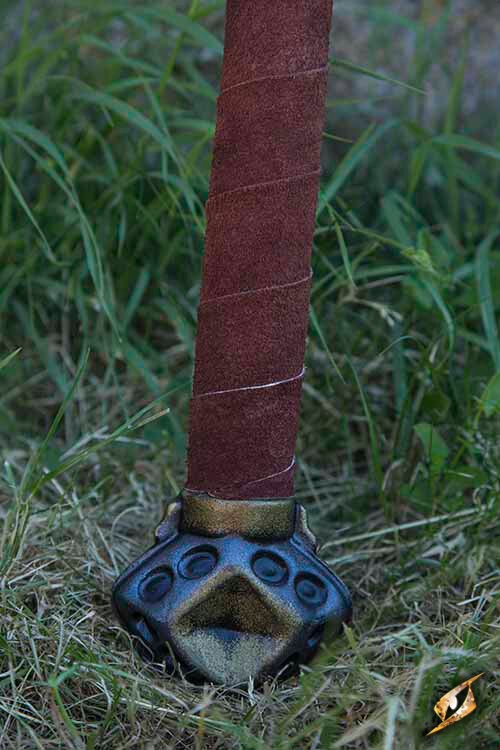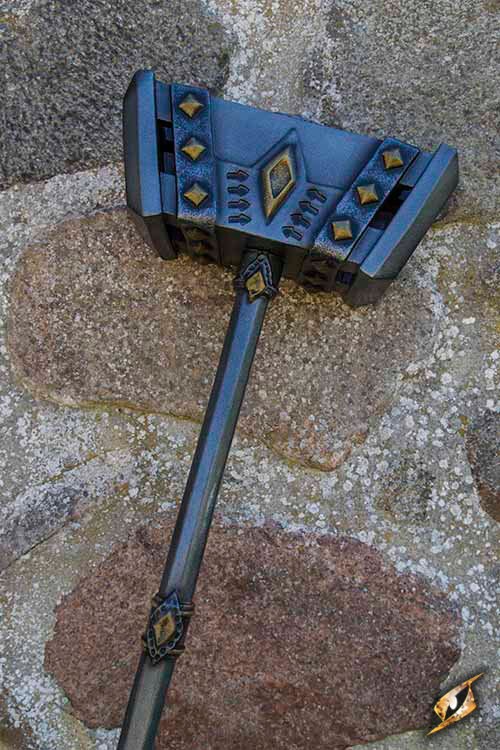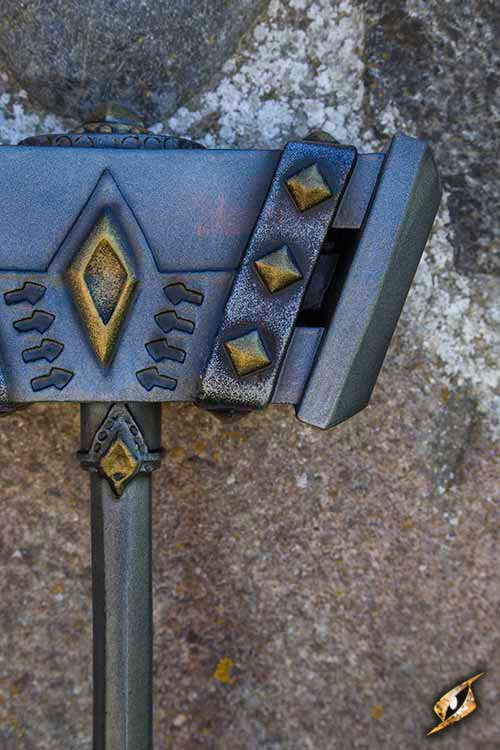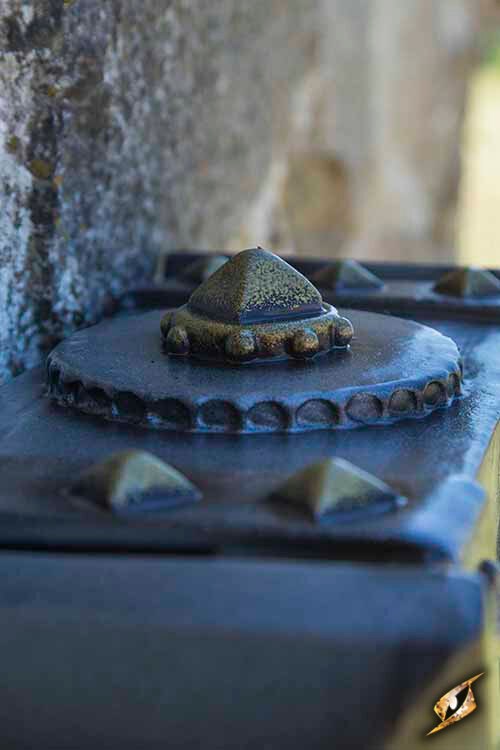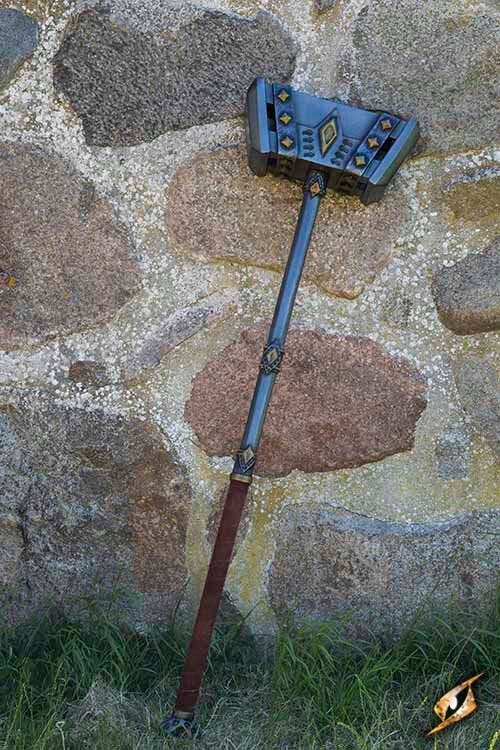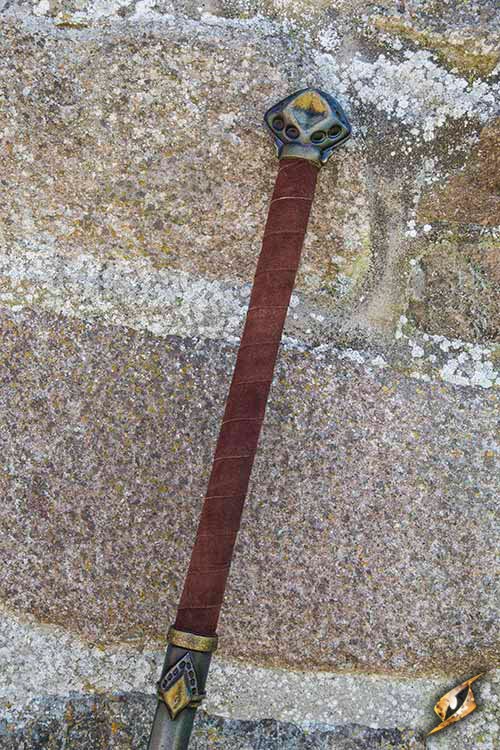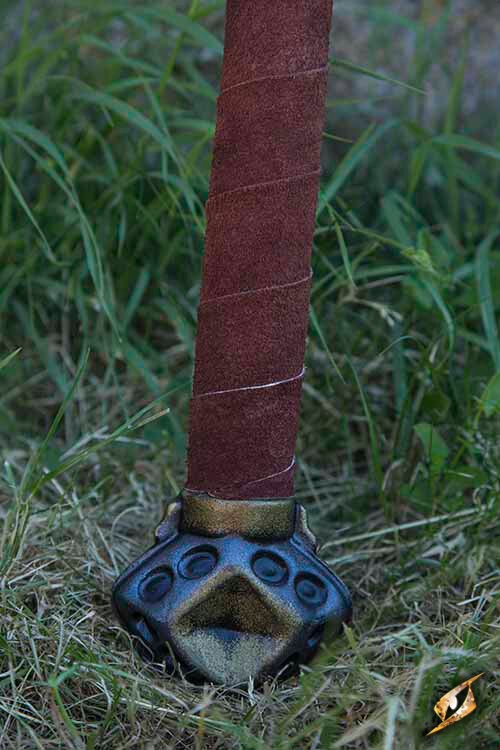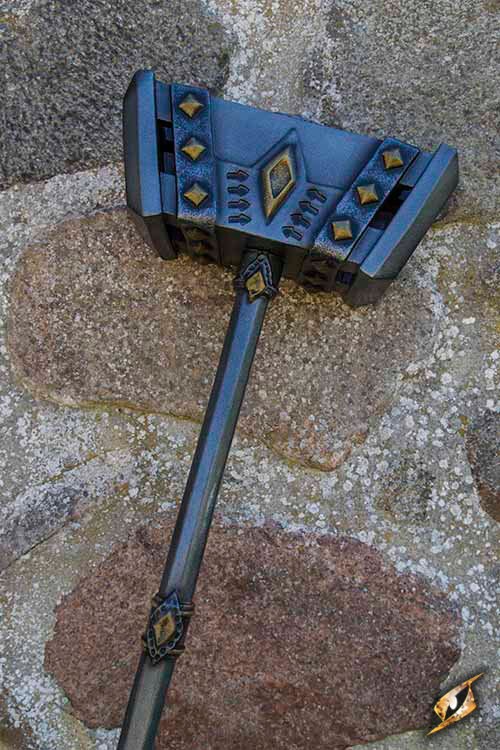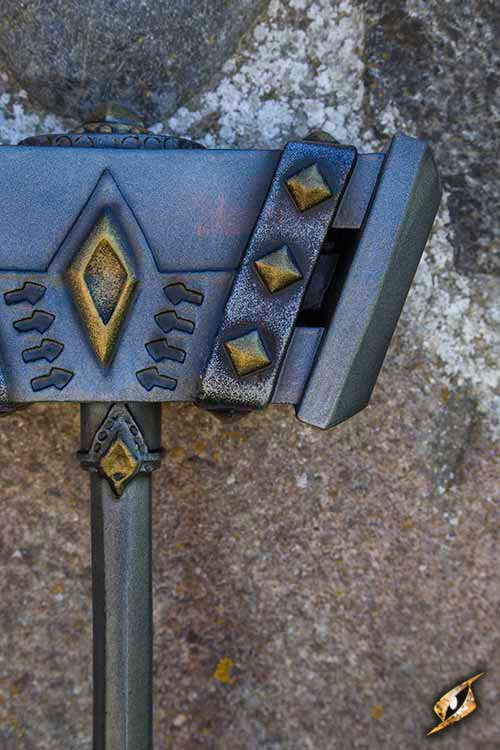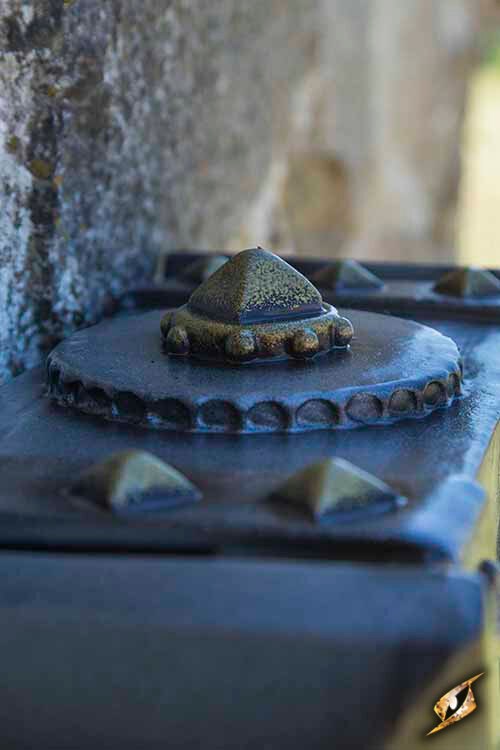 Description

Fitting

Quality

Technical Details
You are the sort of dwarf that people talk about when describing the dwarven pinnacle of perfection. You've worked in a mineshaft that generations of your family have worked in before you, and it's a good living you can be proud of.
One day while you are hard at your work, kobolds attack. This isn't something you will stand for, so you plan to teach them kobolds a lesson. Using your Dwarven Greathammer, you bear down upon the attacking pests in great sweeping strikes.
DETAILS
Epic Armoury's Dwarven Greathammer is a 150 cm latex hammer uniquely designed to be safer and easier to wield in combat. The Dwarven Greathammer's head is symmetrical, reaching 45 cm across the top and 34 cm along the bottom with two 21 cm long faces designed to deliver a fatal blow to your enemies. The head is hollow, making it safer to use and more lightweight than a foam alternative. Sculpted and hand painted to look like dwarven forged metal, the head is attached to a similarly decorated haft and a 50 cm black or brown leather wrapped grip.
The haft is made from durable closed cell foam around a 15mm fibreglass pipe and finished with a strong latex coating. The head is made of strong, flexible latex with an interior foam rod to maintain its shape and keep the head attached to the haft. With regular latex maintenance you can feel confident that your LARP weapon will be both safe and impressive at your game.
HISTORY
A late medieval weapon designed to damage armoured opponents without penetrating through plate
Long hammers were typically designed to fight against mounted troops, whereas shorter ones were used in close quarters
Long hammers were also used to attack horse's legs during combat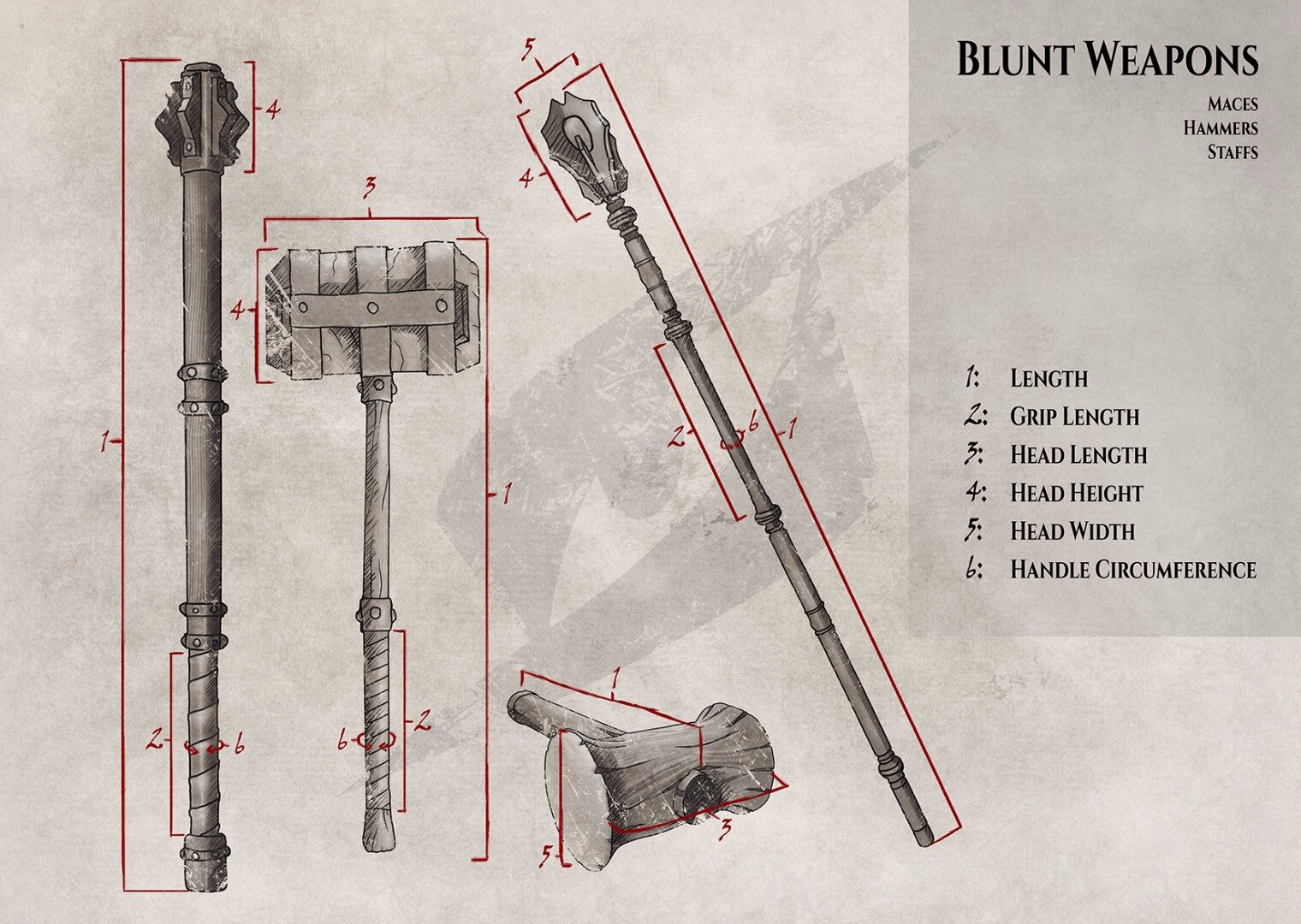 Strong latex coating with a round fibreglass core
Strong Kevlar core tip protection
Made from durable closed cell foam that does not shred
High safety, approved by the top organizations
This product is handmade and hand-painted and therefore unique. As a result, when compared with similar item numbers, this product can have natural deviations in pattern, colour and shape, which are not considered defects or faults.
We produce our image material in a natural environment, where lighting and surroundings can affect colors and contrast. The displayed images may therefore appear different from the product you receive from us.
Measurements are all in cm if not stated otherwise.
Brand:
Epic Armoury
Universe:
Stalwart
Product type:
Hammer
Release date:
08/31/2018
Maintenance
All latex-coated weapons need a certain degree of maintenance. For this we recommend using maintenance silicone, which can be purchased separately in the LARP Accessories section. Epic Armoury Maintenance Silicone is an easy, spray-on application, 100% pure and acid-free making it safe to apply. We recommend using Maintenance Silicone on a regular basis. It maintains the latex-coat's flexibility and prevents it from drying out, keeping the product wear and tear resistant.
Store your latex weapons flat or on its pommel--NEVER on its tip. Use a simple sheet or towel lining to prevent it from touching a plastic or rubber surface to prevent your weapon from adhering to other products. Keep your weapons in a cool, dry environment.