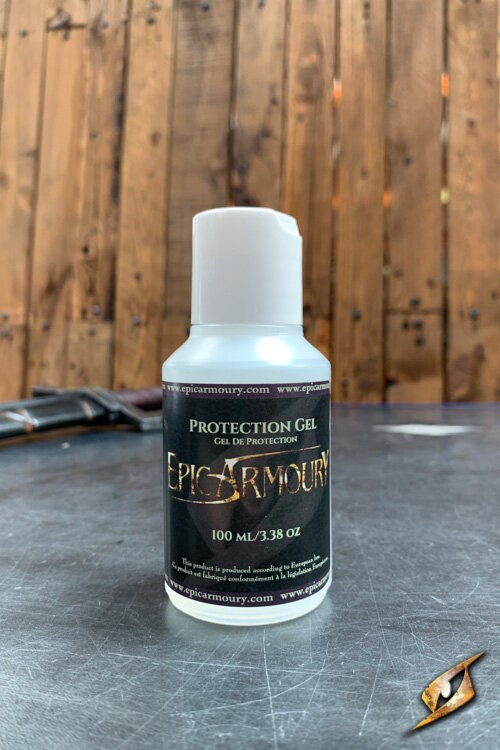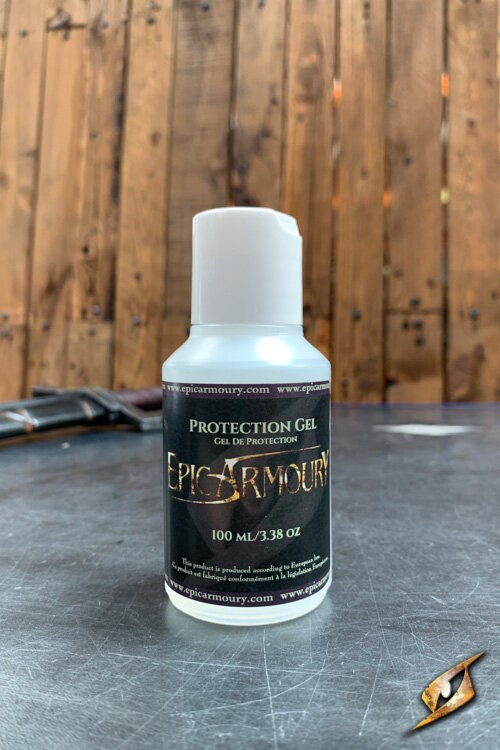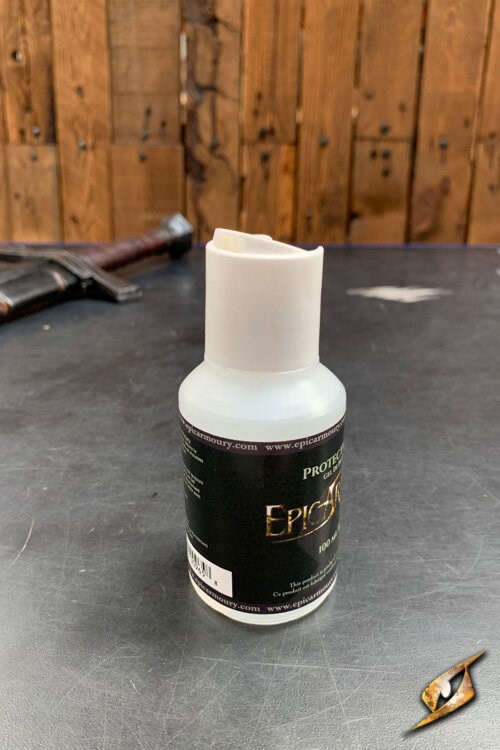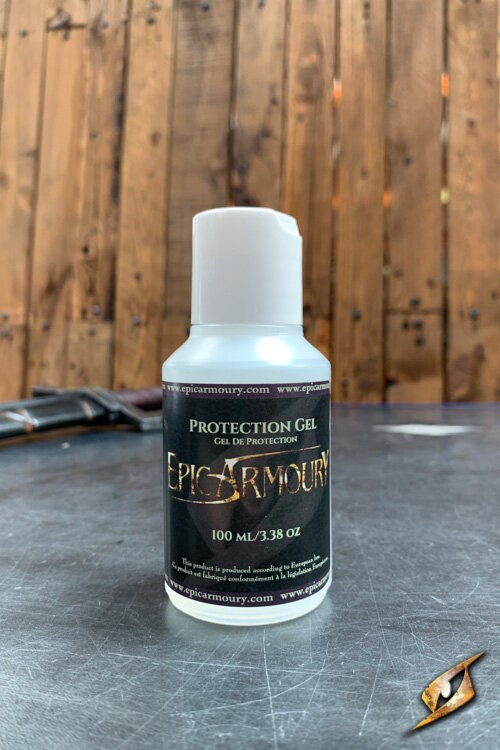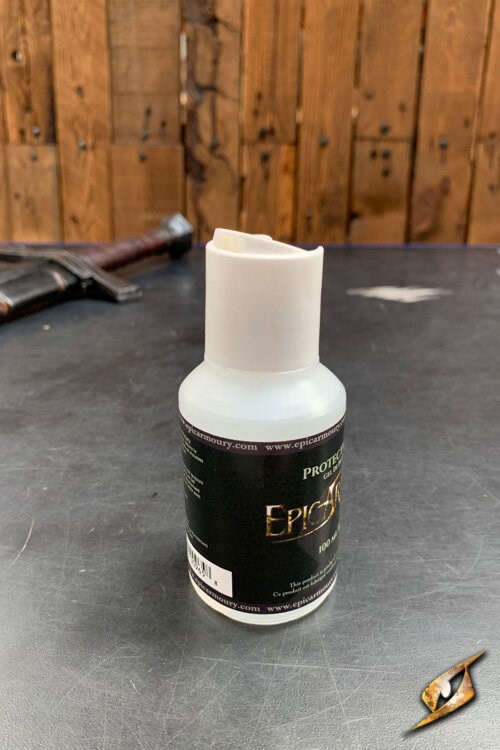 Description

Quality

Technical Details
The Epic Armoury Protection Gel is used for the maintenance of Live Action Role Playing foam weapons and equipment covered with latex and/or varnish and reduction in strike friction in weapons. The Epic Armoury Protection gel has a high viscosity (MPH 350), meaning that it is of a thicker consistency and can therefor offer a thicker coating than a liquid solution. The Protection Gel has been specially developed for the Stronghold Master Collection. This makes it ideal for strike surfaces such as axe- and sword blades or shields, for Live Action Roleplaying weapons. A coating from the Protection Gel will protect against, heat, sunlight and prevents latex from drying out, while also reducing friction and preserves details such as form and paint.
Directions for use:
Latex equipment must always be coated with a thin layer of silicone. This prevents the surfaces from drying out and will prolong the lifespan of your latex equipment, it also helps lowering friction and thus preserving the colour and shape of your blade edges. Always check your latex equipment before and after use. Apply the Protection Gel either onto a piece of cloth or directly onto your latex product and work it into the entire surface (avoiding leather handles) either with a piece of cloth or handkerchief. If necessary, wipe off any excess with a dry cotton cloth. Always store your latex equipment in a dry and out of direct sunlight.
Available in 100 ml gel, and 250 ml Pump Action.
Please note: Always inform your customers to maintain their Epic Armoury Foam products with Epic Armoury Maintenance Silicone or Epic Armoury Protection Gel to retain their right to make claims and complaints.
The silicone is 100% pure and acid-free, making it safe to apply.
This product is handmade and hand-painted and therefore unique. As a result, when compared with similar item numbers, this product can have natural deviations in pattern, colour and shape, which are not considered defects or faults.
We produce our image material in a natural environment, where lighting and surroundings can affect colors and contrast. The displayed images may therefore appear different from the product you receive from us.
Measurements are all in cm if not stated otherwise.
Brand:
Epic Armoury
Product type:
Maintenance
Release date:
07/23/2020
Maintenance
Store this container frost-free. Not for consumption.