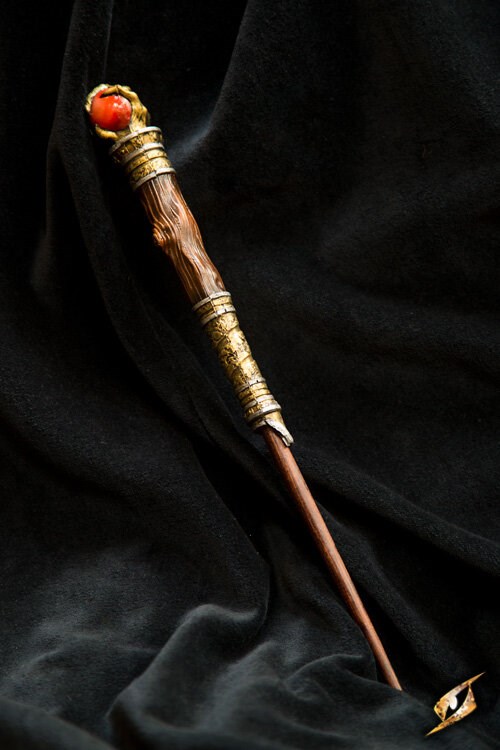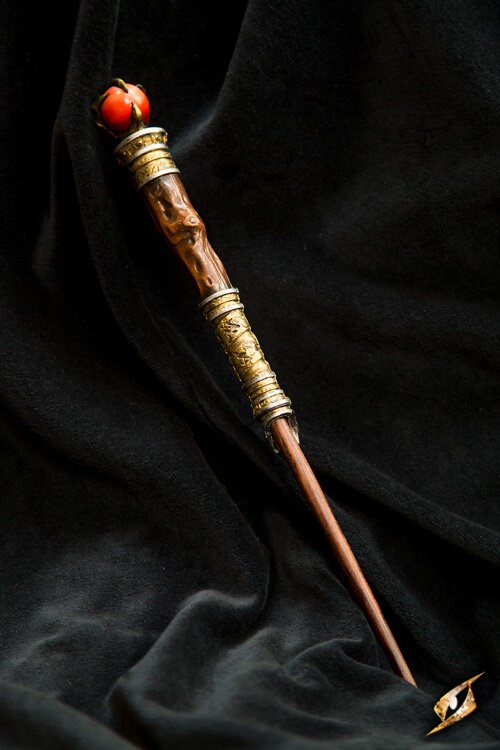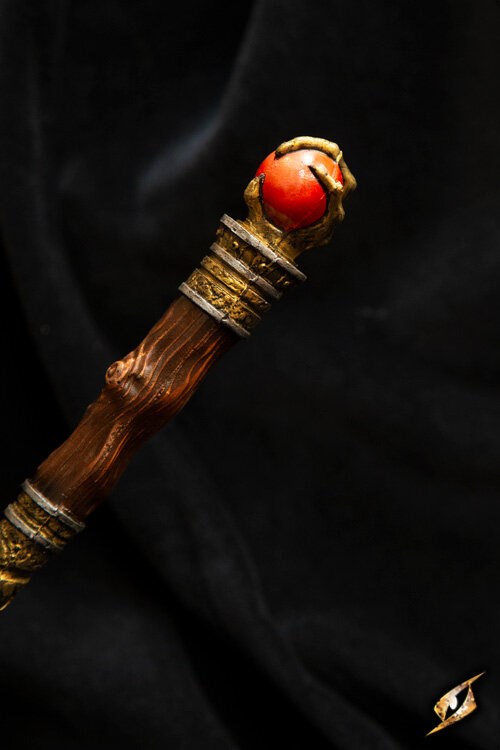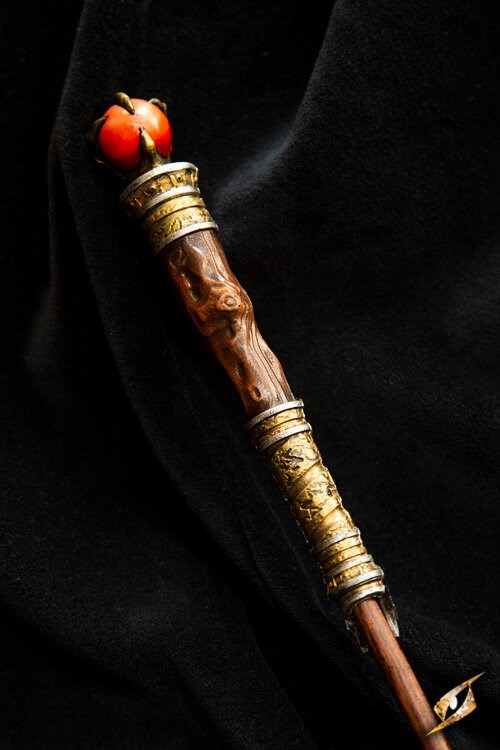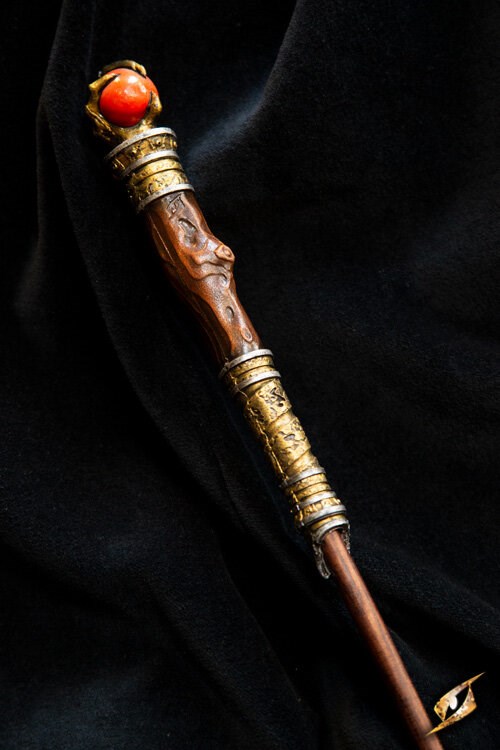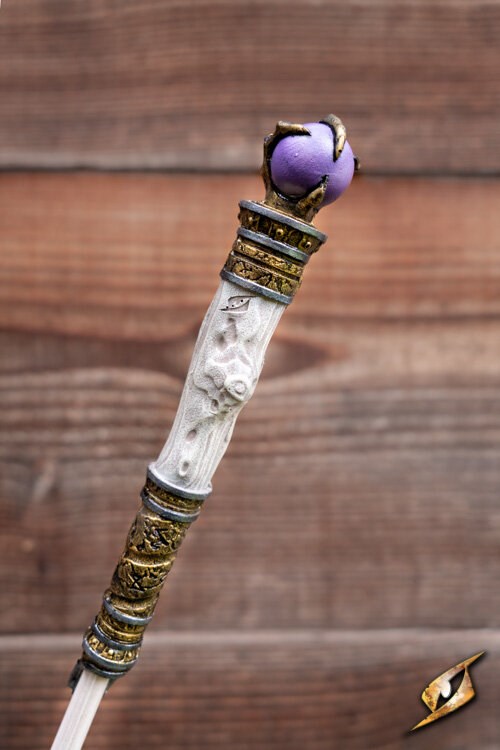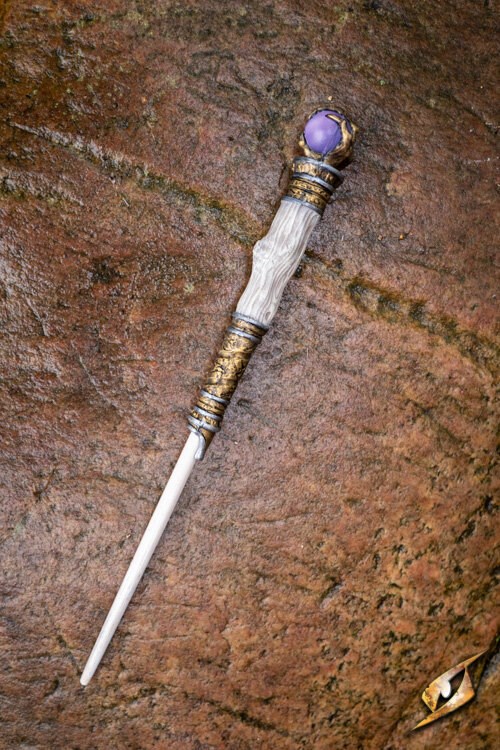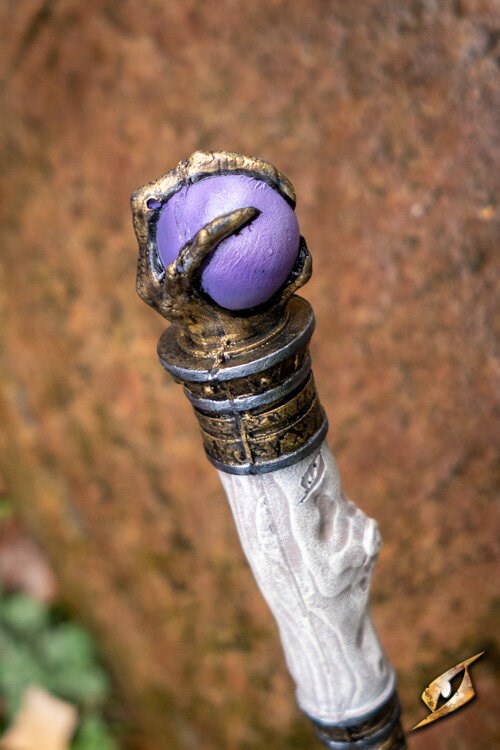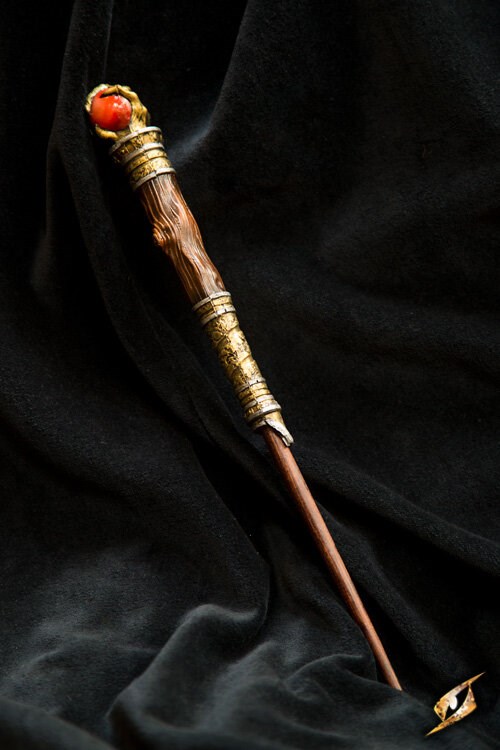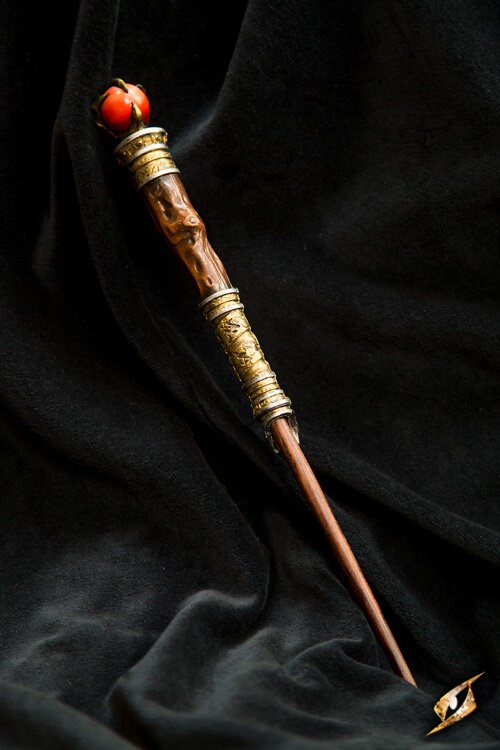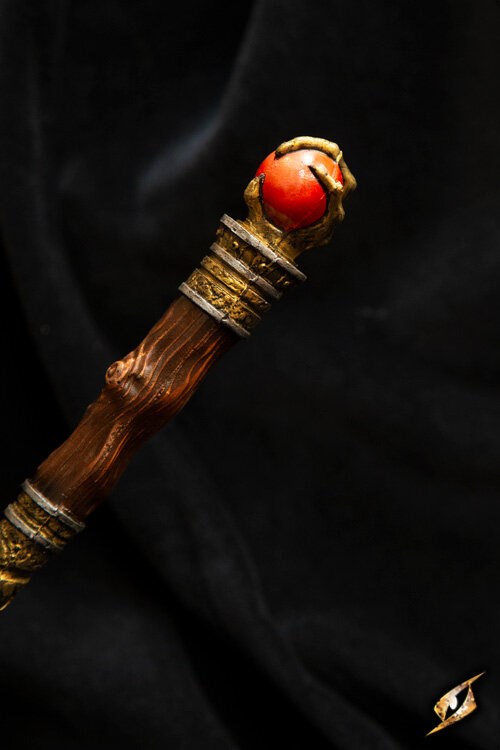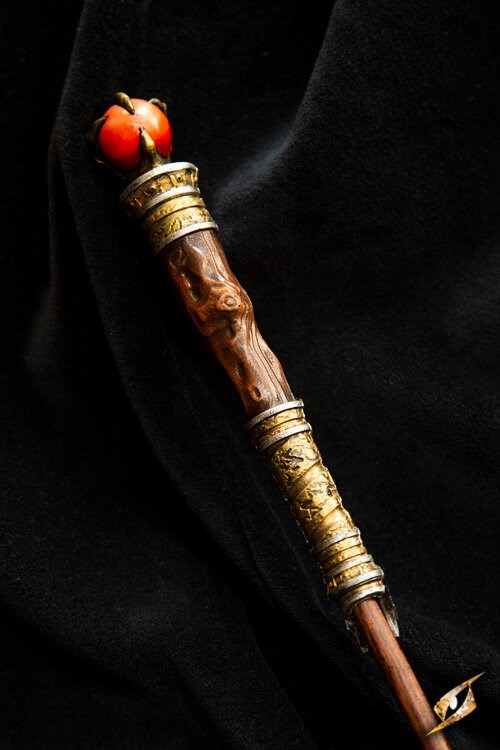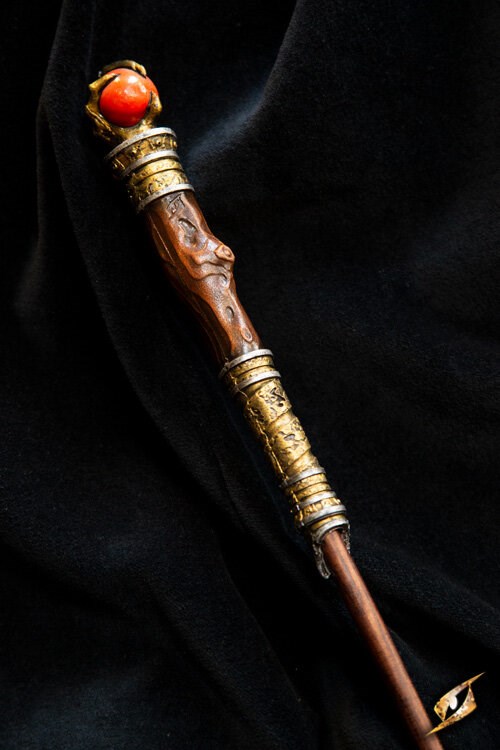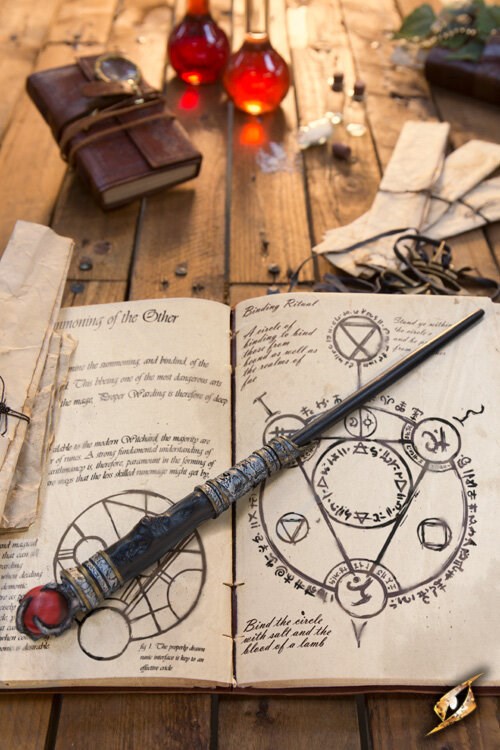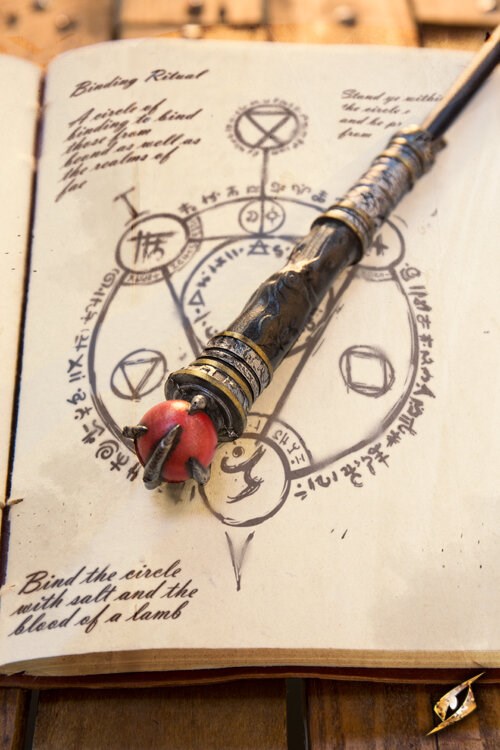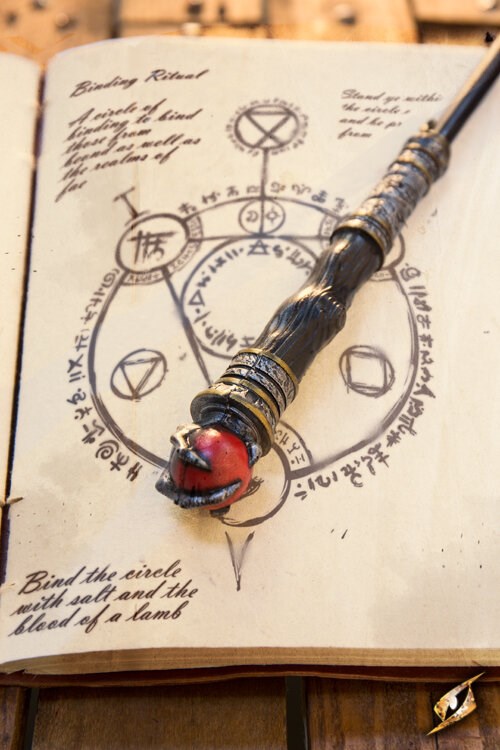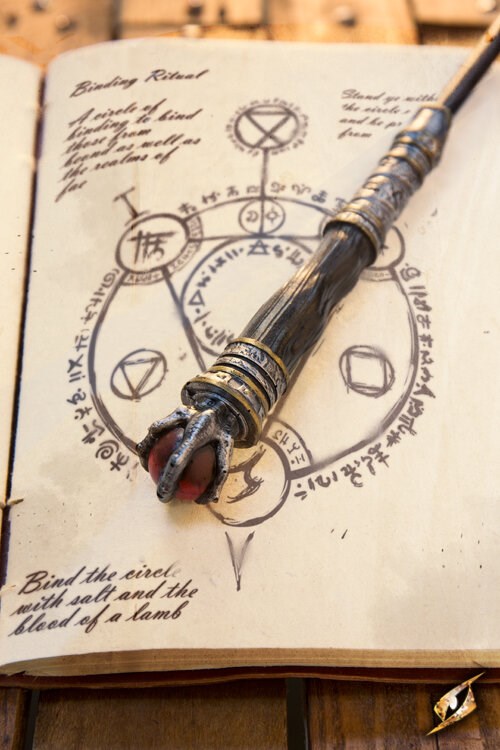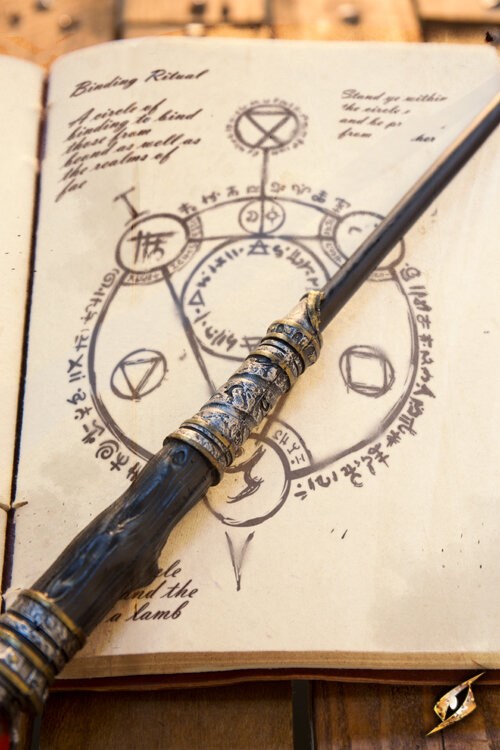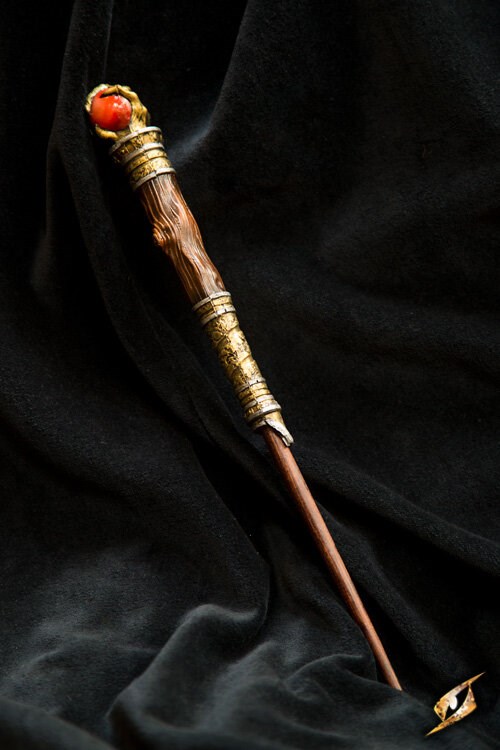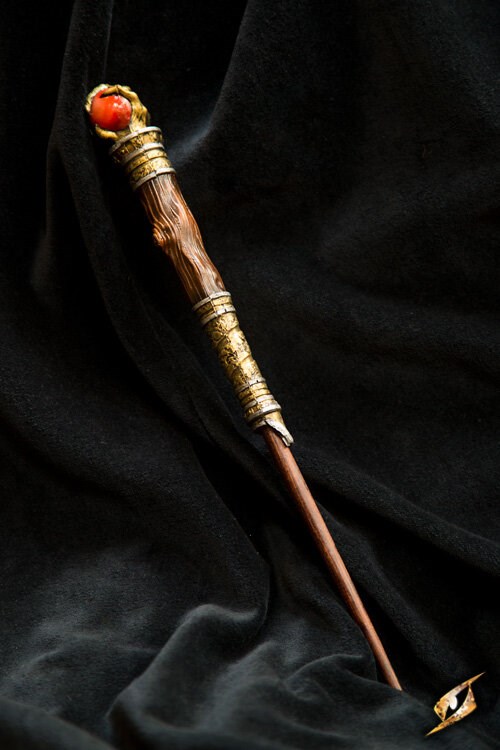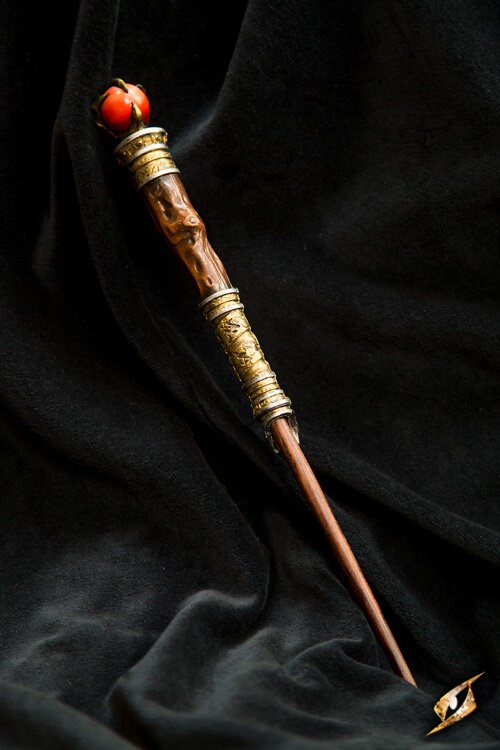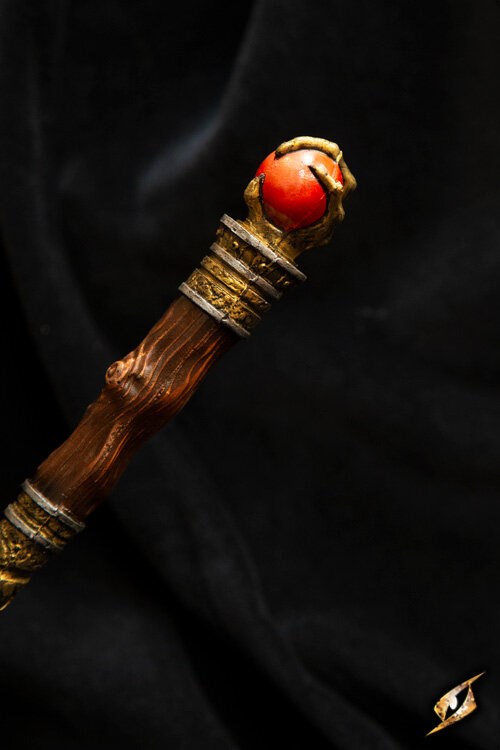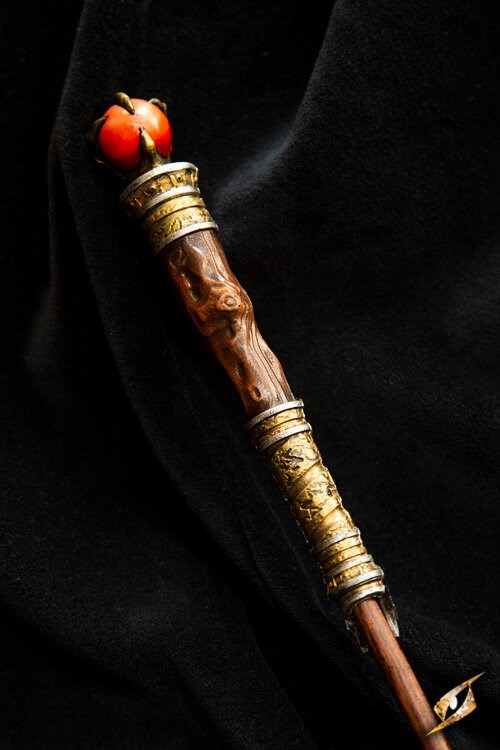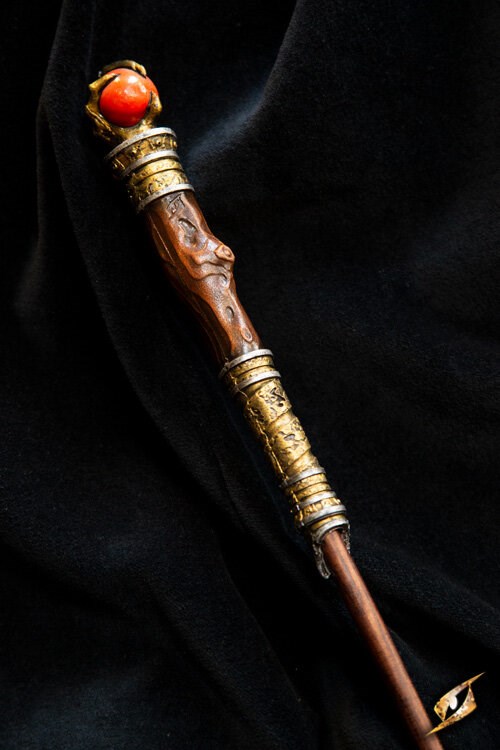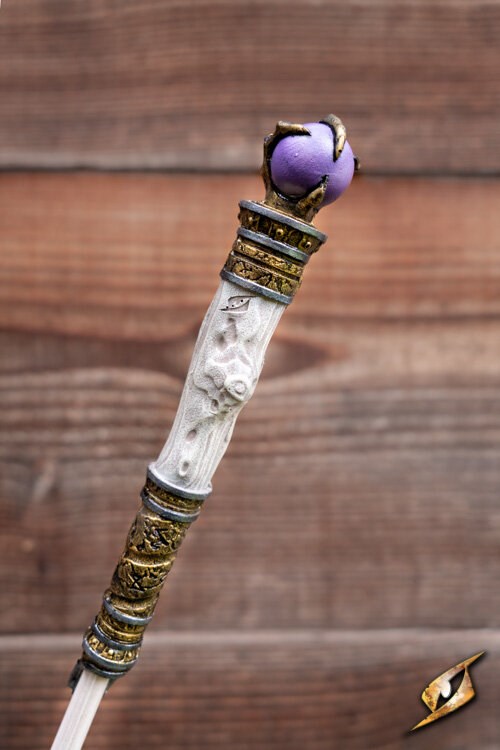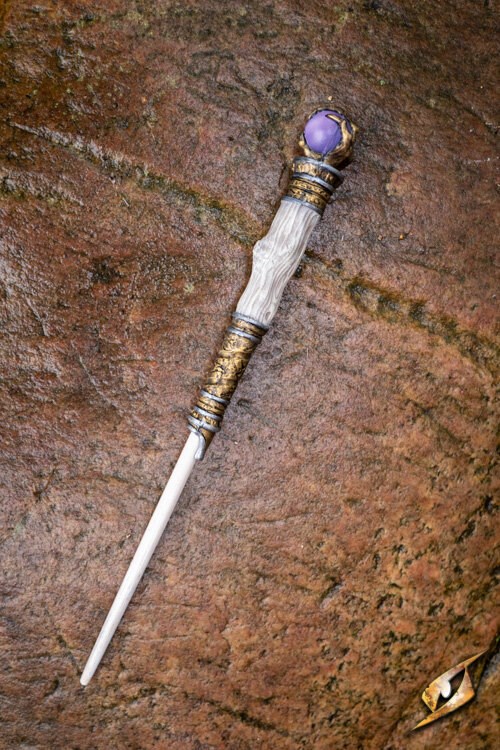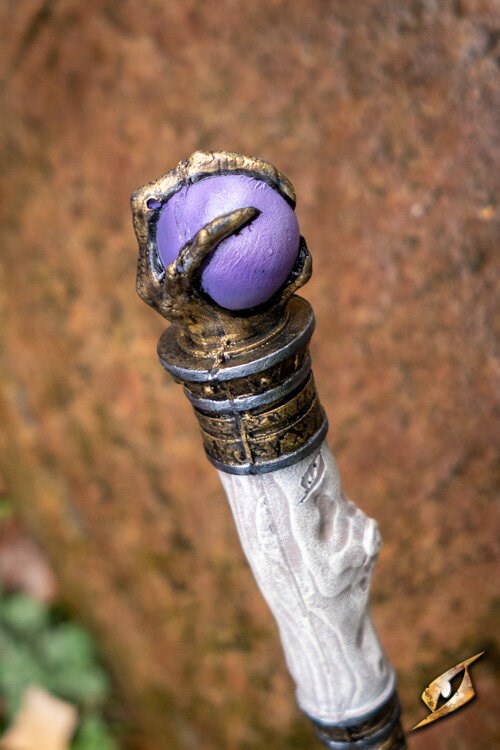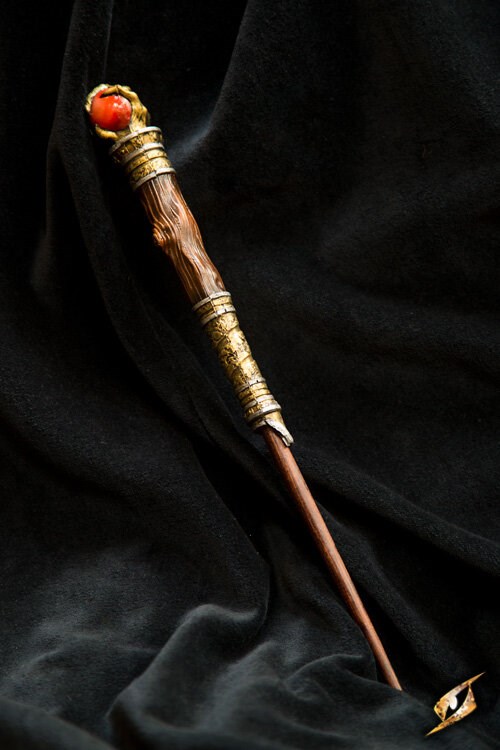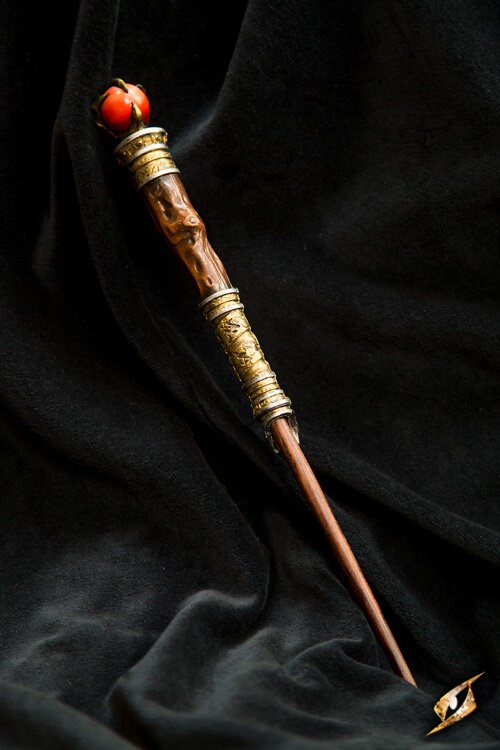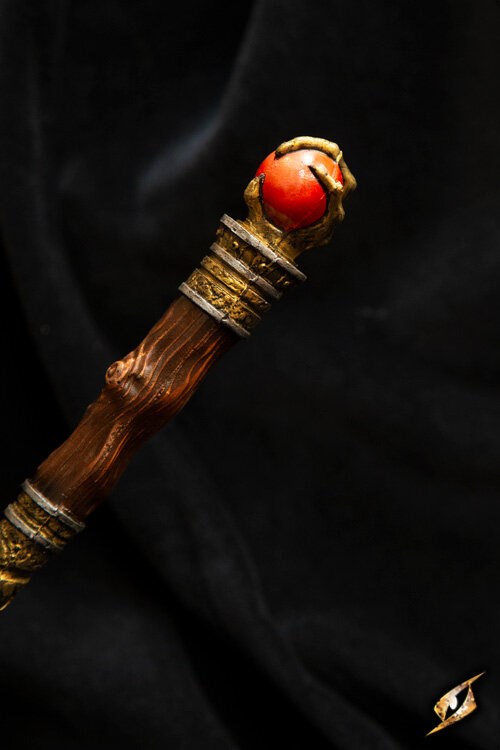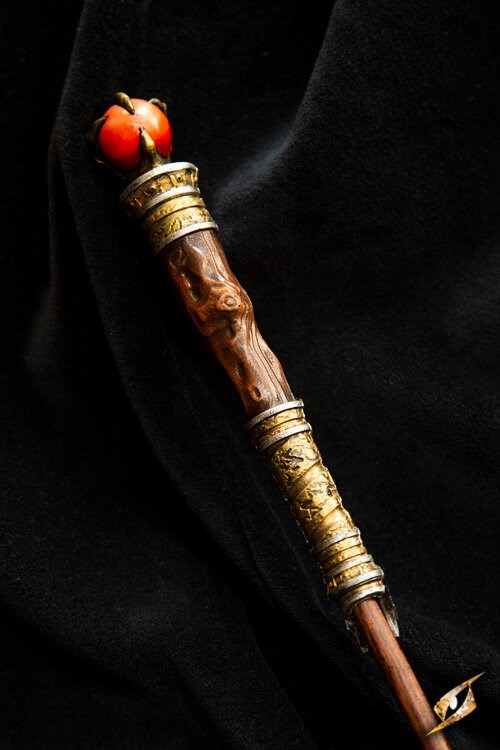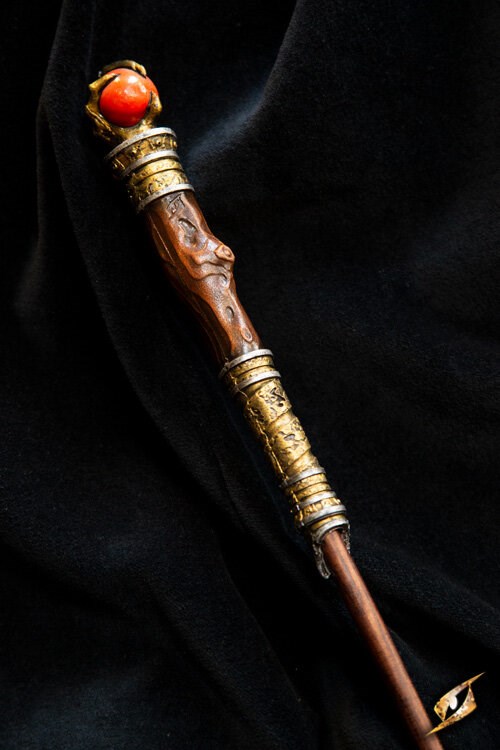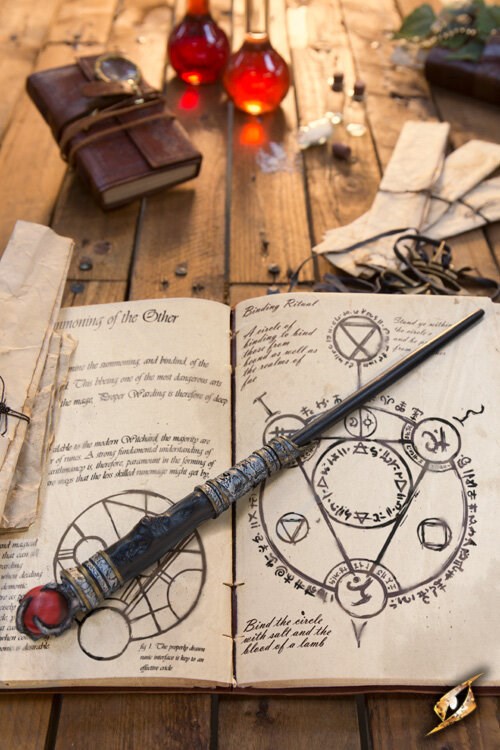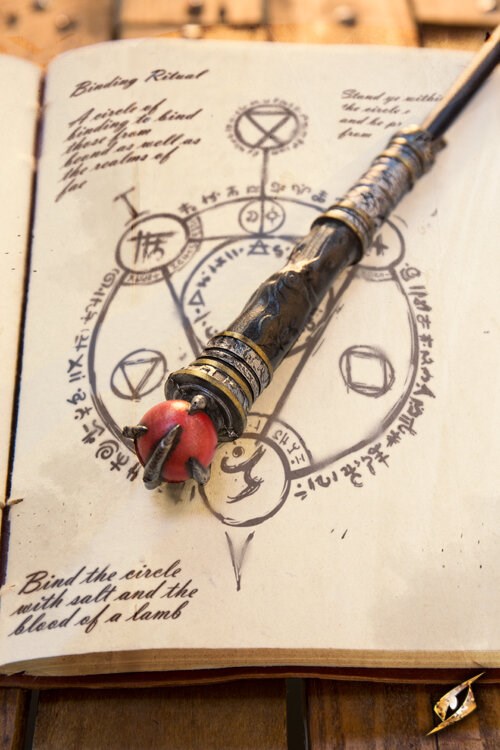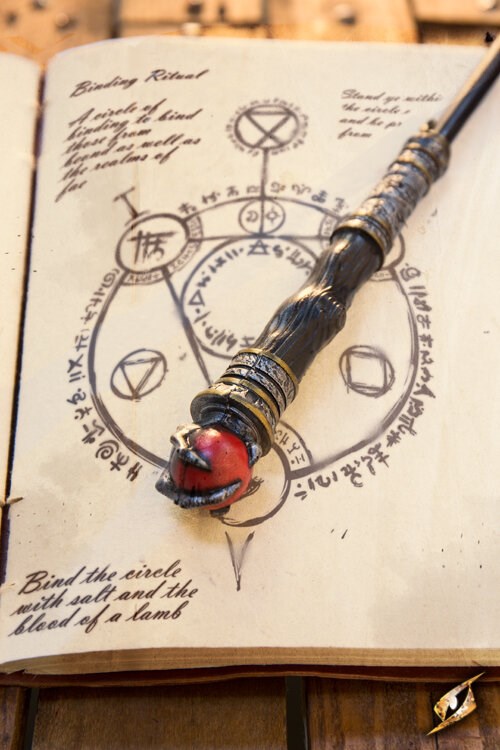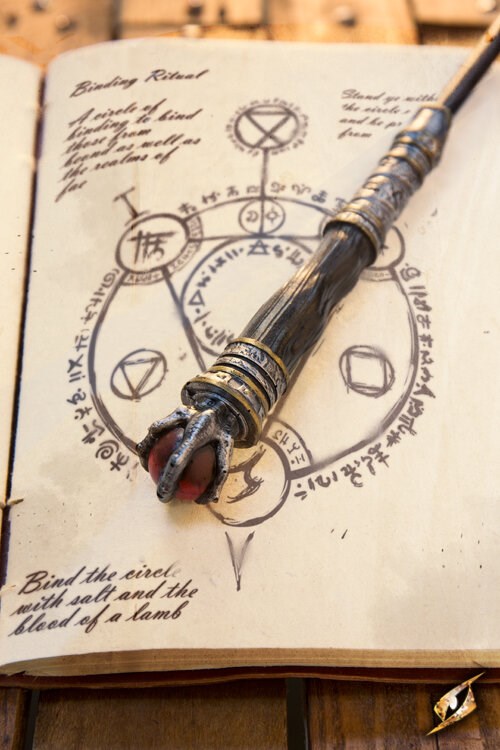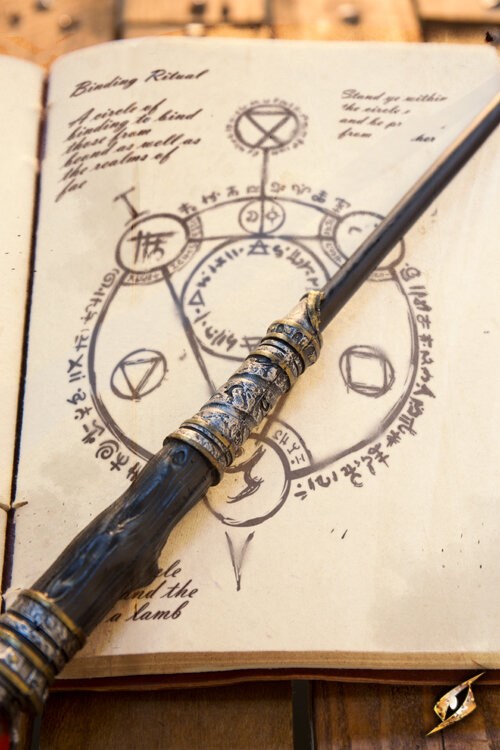 Description

Fitting

Quality

Technical Details
A Wand of Diligence and Valor
Epic Armoury's Brown Durentius Wand is a 36cm wand crafted from the wood of the wizened tree and the petrified claw of a rooster. The orange gem embedded in the wand's claw is said to come from the moon, deeply infused with magic. This wand belongs in the hand of the most diligent practitioners--the tenacious underdogs and the genius minds.
The Durentius Wand is made from varnished wood and polyurethane foam. The handle itself is a foam cast that slides onto a matching brown stick sitting into the foam sleeve. Your hand should feel comfortable around the foam sleeve, designed to look like real notched wood wrapped in runed golden bands.
About Epic Armoury Wood Core Wands
Epic Armoury Wands are designed to be versatile and easy to use. Requiring little maintenance, these stylish wands are perfect for LARP or cosplay. The polyurethane foam grip is handpainted and highly detailed, fitting perfectly over a varnished wood wand. The wood and the grip can be separated, and can be interchanged between other Epic Armoury wood-core wands. This allows for better customization and the ability to replace a broken tip.
Inspired by House Durentius
Durentius is a House at the College of Wizardry LARP in Poland
Durentius' symbol is the rooster, supposedly the animal their house founder rode to the moon and back
Many wizards from fantasy fiction, such as in the Harry Potter series, require wands in order to perform their magic
Magic Wands within fiction are used as tools for wizards or as powerful magic items of mass destruction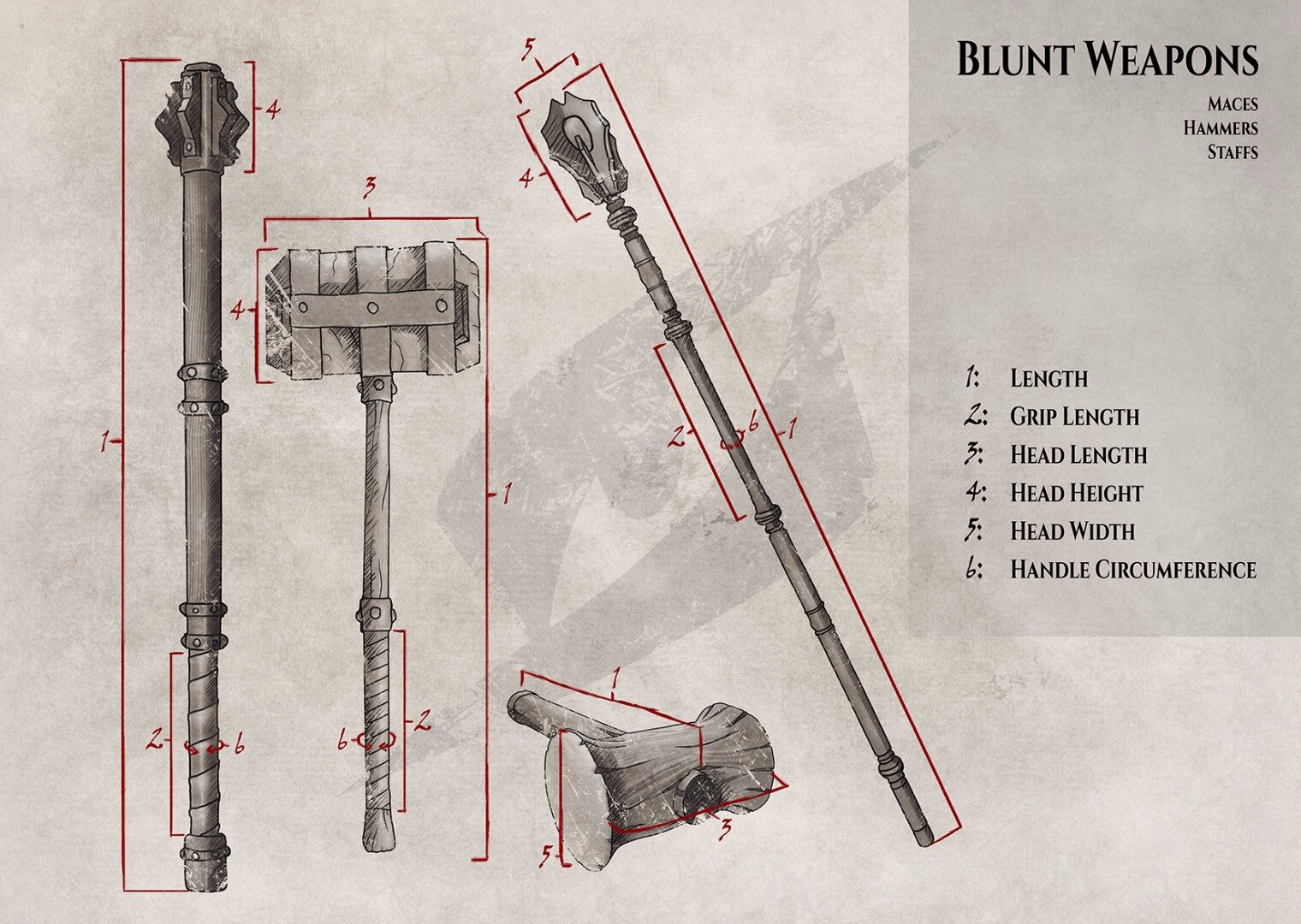 Polyurethane handle offers a firm and ergonomic grip with no maintenance
Polyurethane is made from a plastic that is durable and also incredibly light
Highly detailed and hand painted design
Varnished wood wand is detachable from the handle, offering customizability in wand type and length
This product is handmade and hand-painted and therefore unique. As a result, when compared with similar item numbers, this product can have natural deviations in pattern, colour and shape, which are not considered defects or faults.
We produce our image material in a natural environment, where lighting and surroundings can affect colors and contrast. The displayed images may therefore appear different from the product you receive from us.
Measurements are all in cm if not stated otherwise.
Brand:
Epic Armoury
Universe:
Defiant
Product type:
Wand
Release date:
11/13/2019
Maintenance
Polyurethane handle requires no maintenance. Wooden wand shaft should be cleaned after extended use. The oils from your hands can eventually break down the wood's finish, and extended time in a wet environment can cause stains and warping. Wipe your wand with a clean cloth or with some wood polish to maintain its appearance.
Storage
Store your wand in a cool, dry environment.