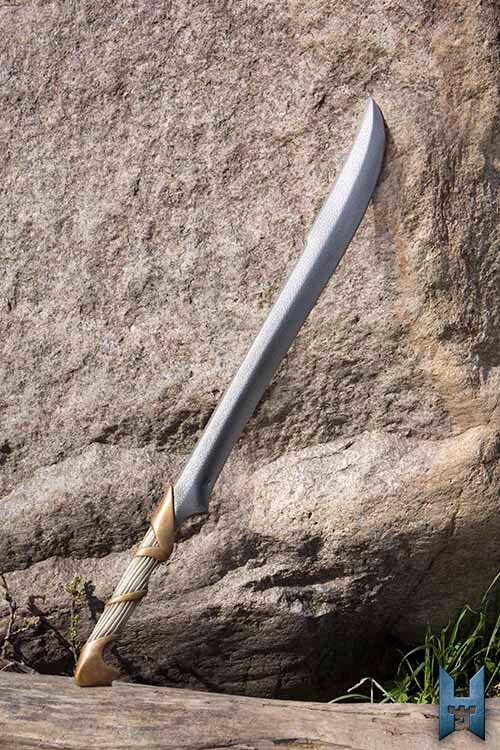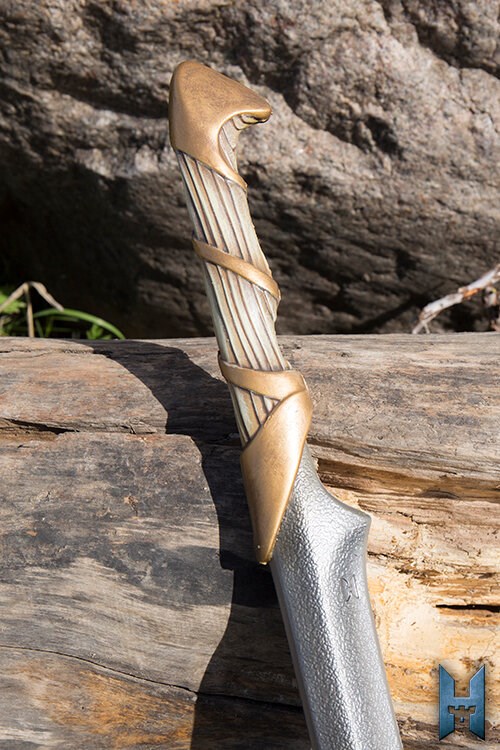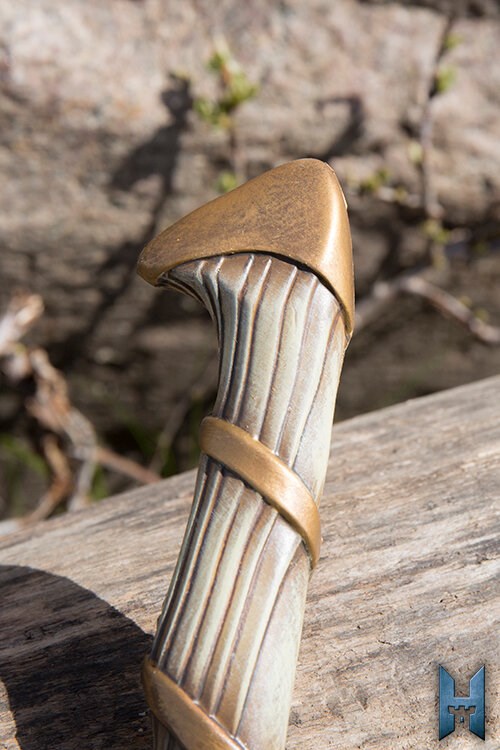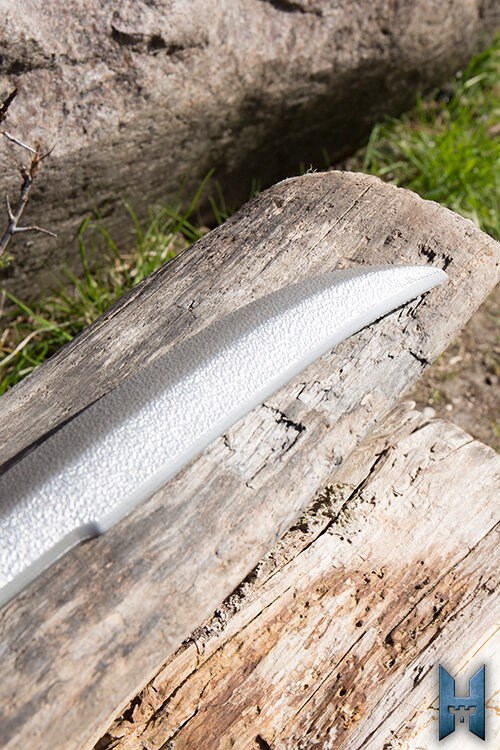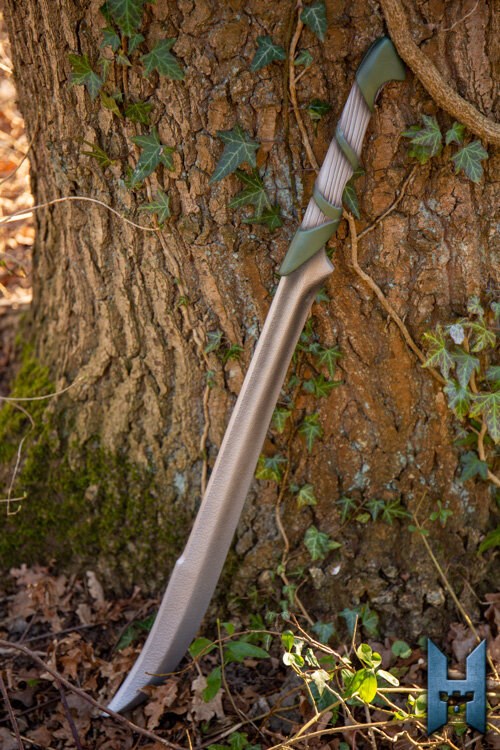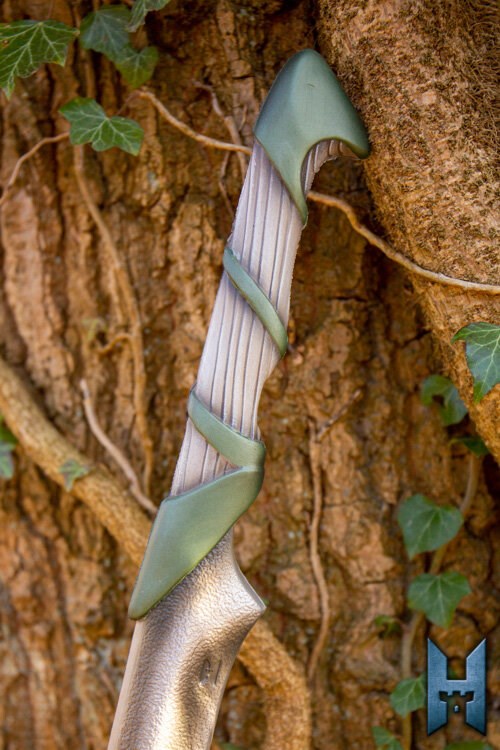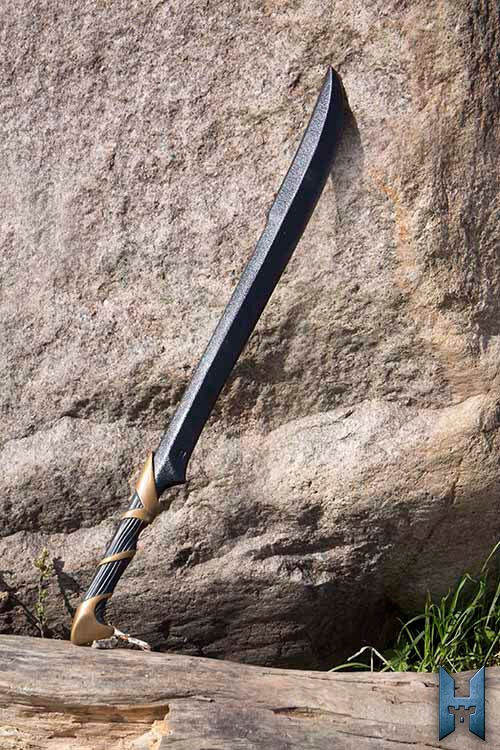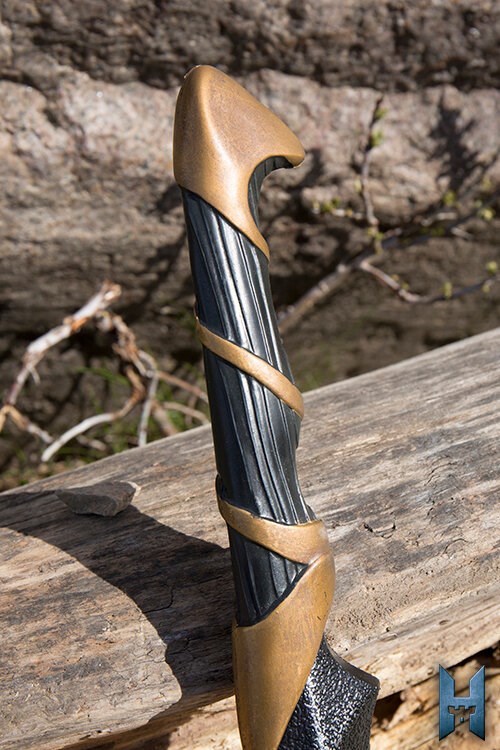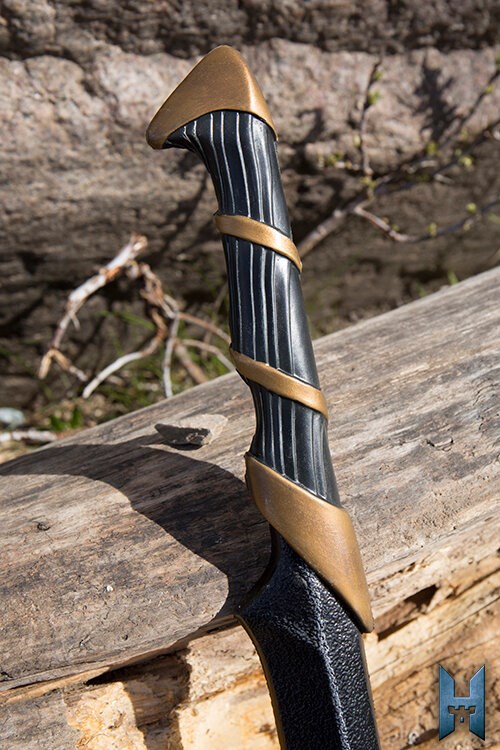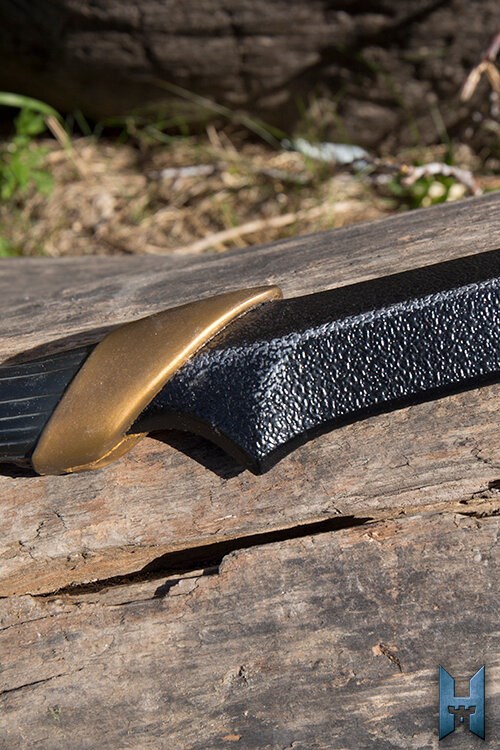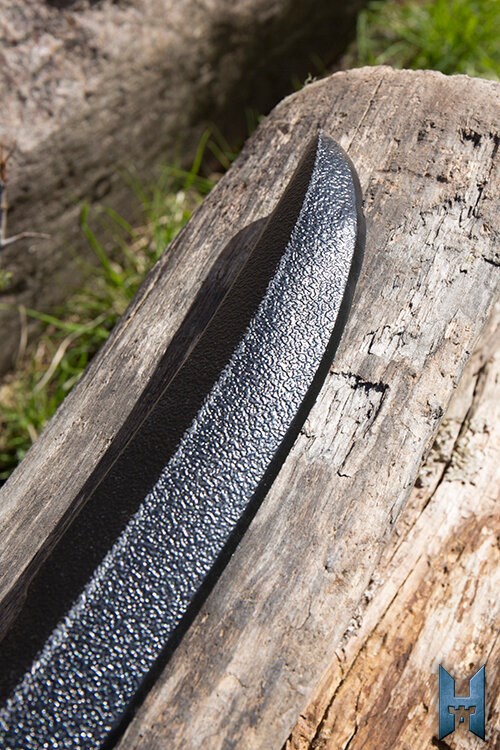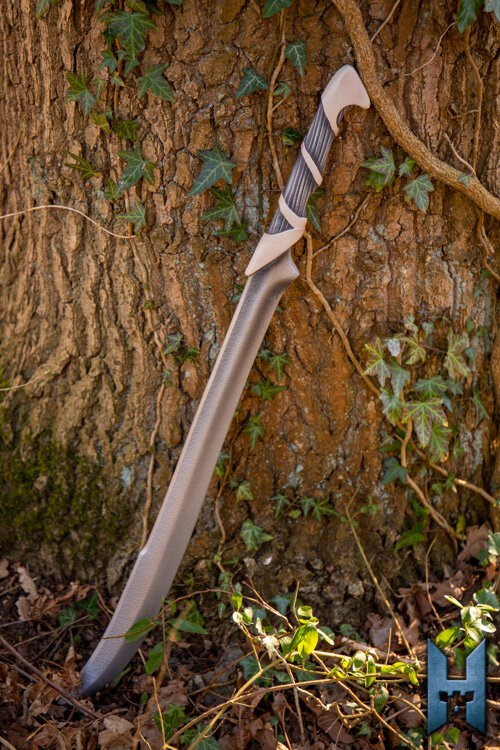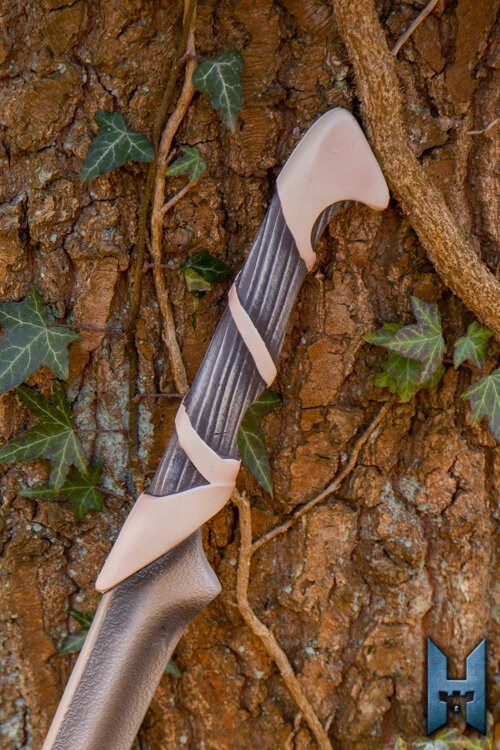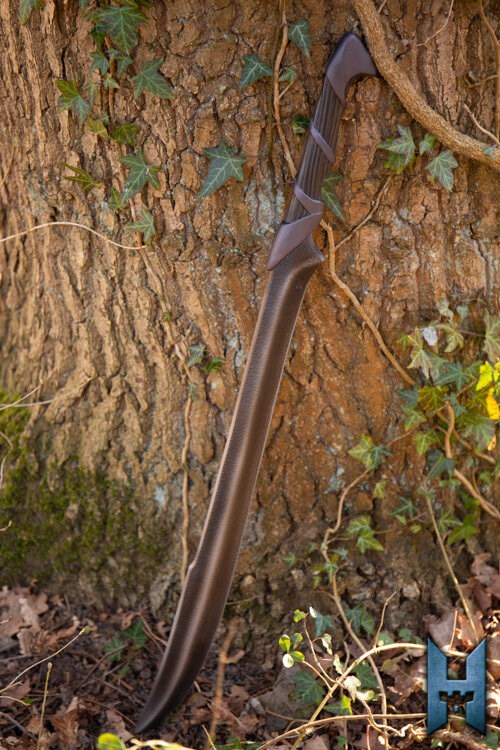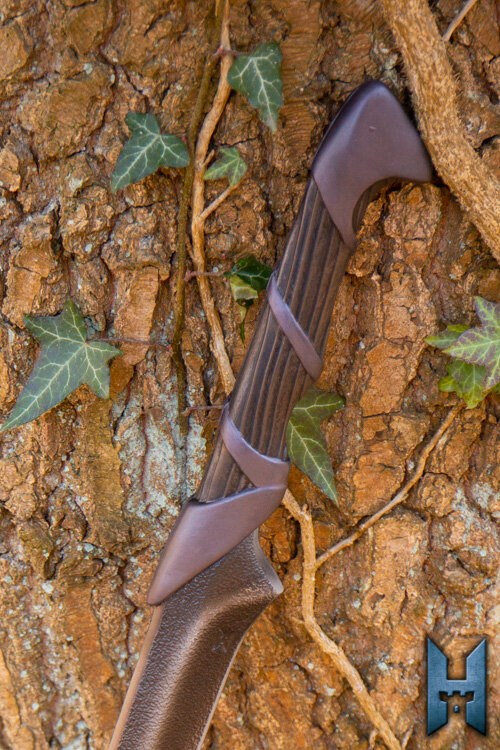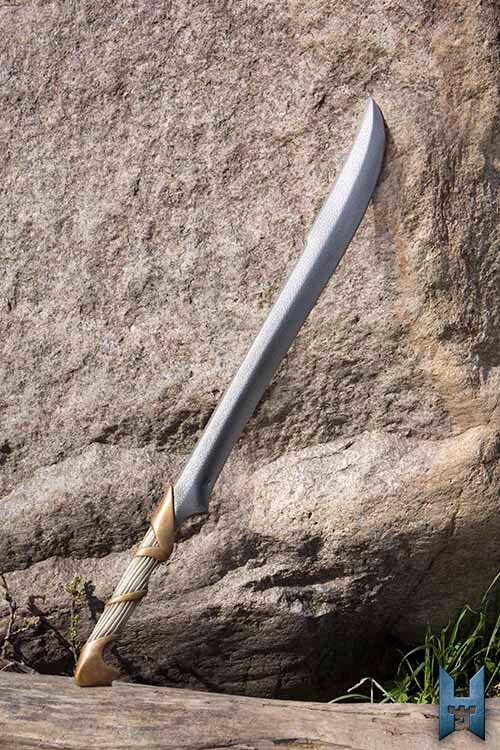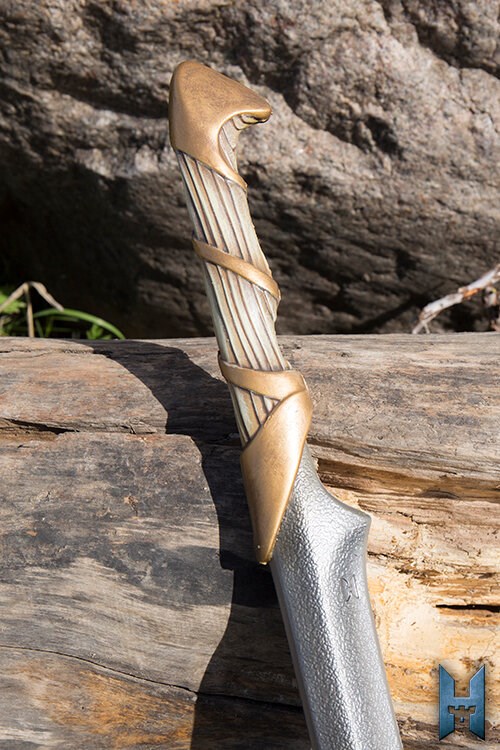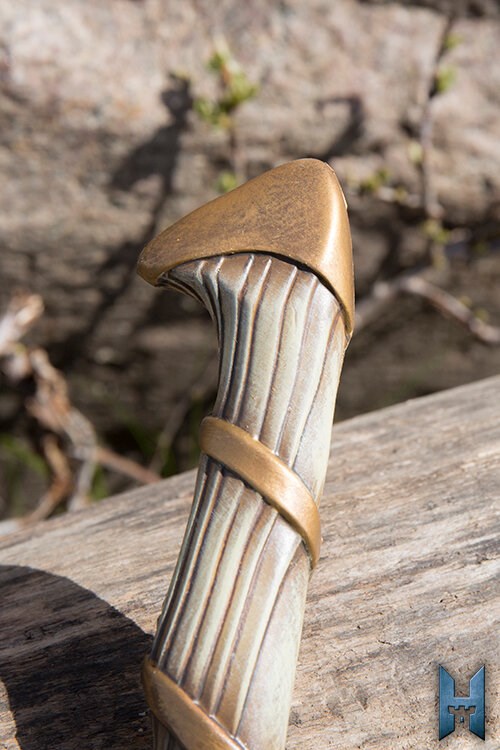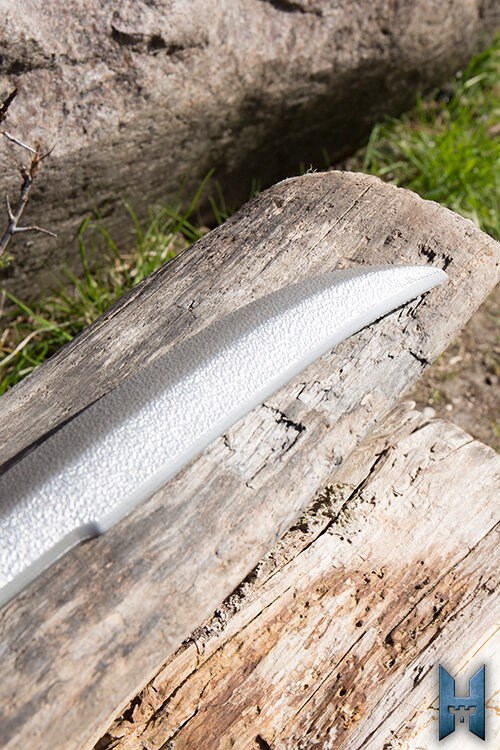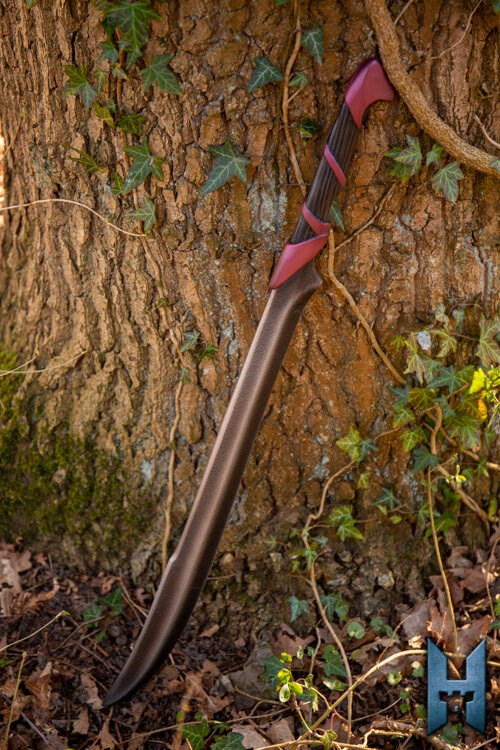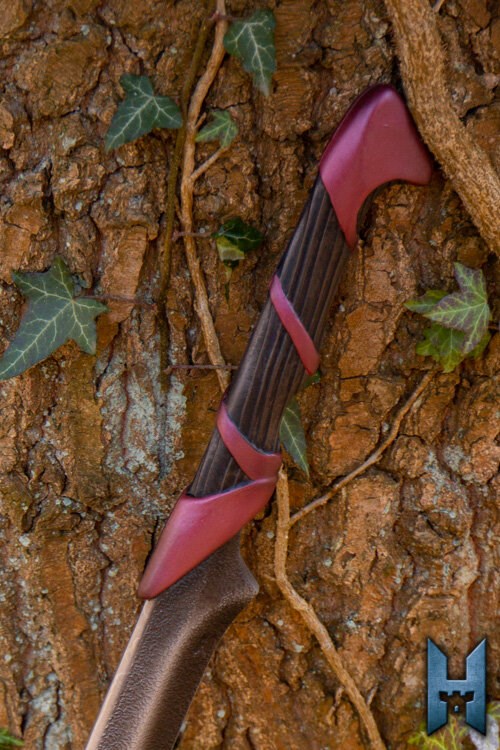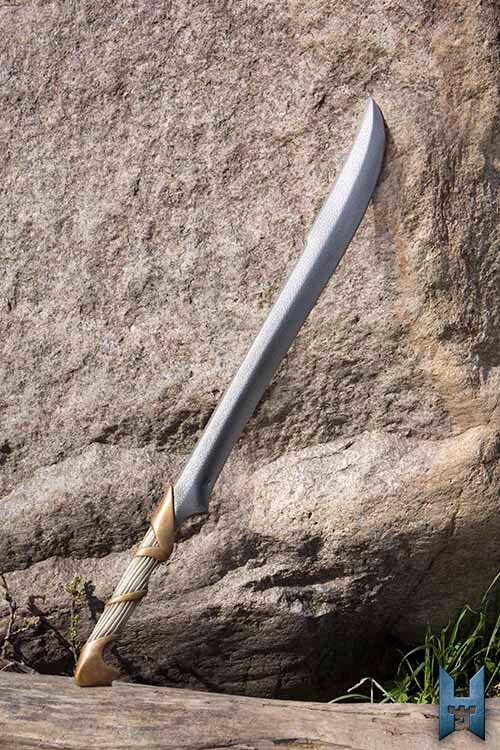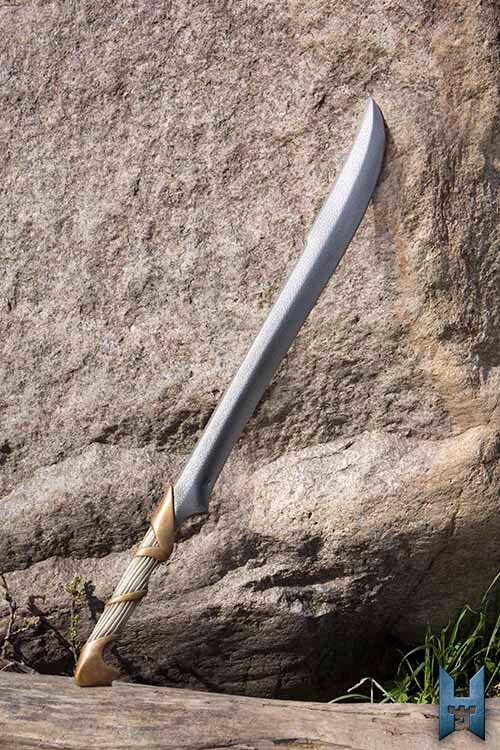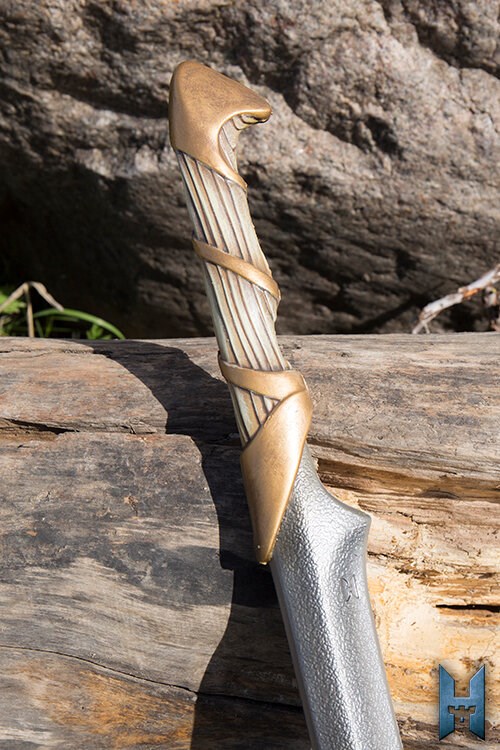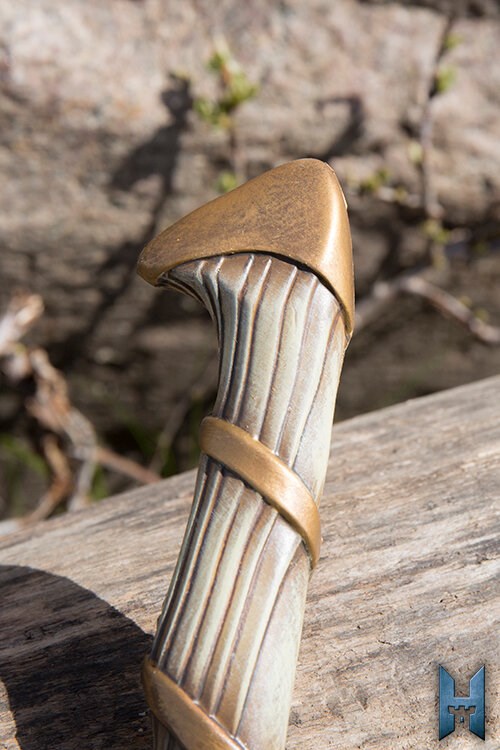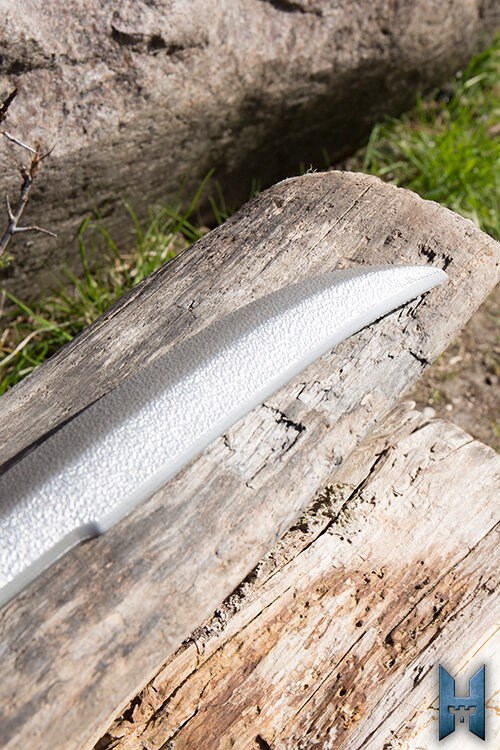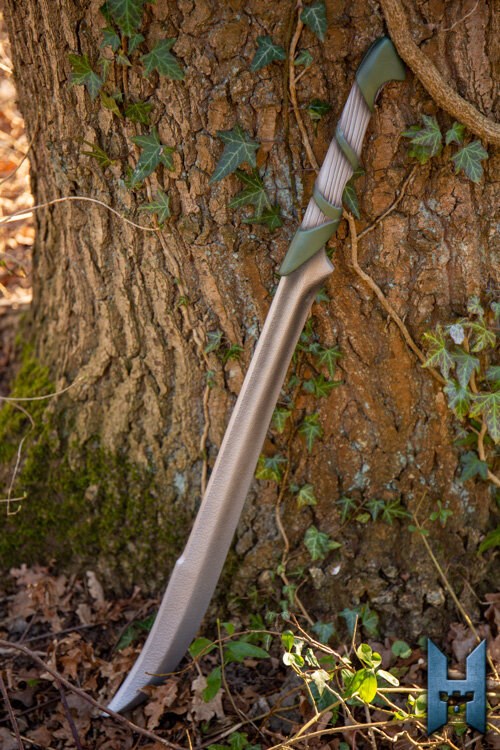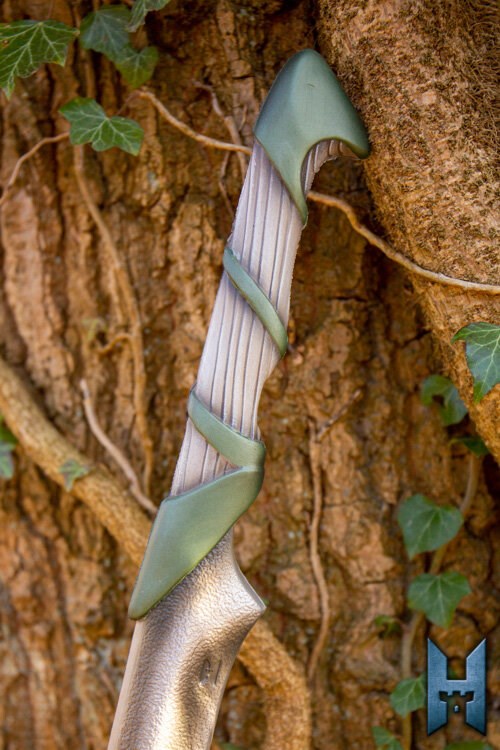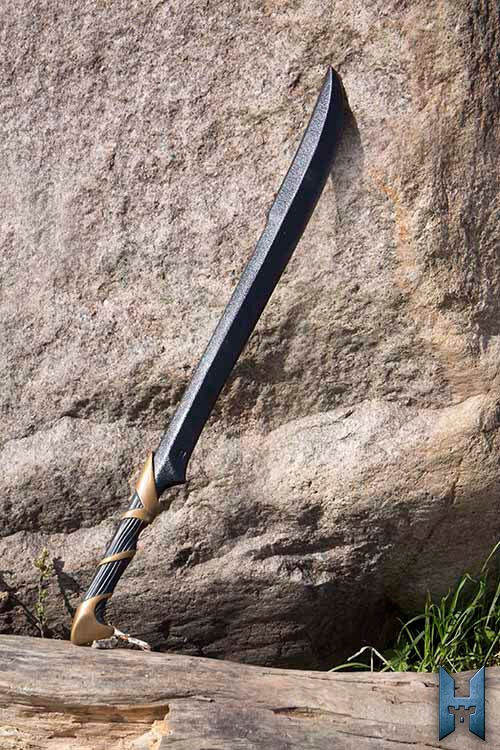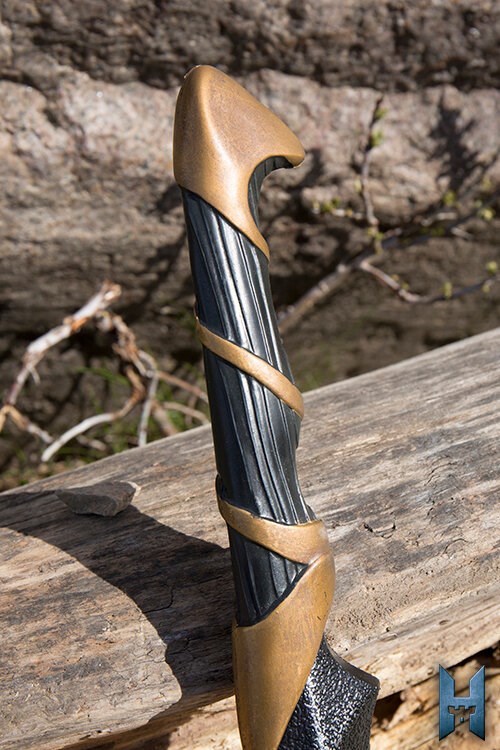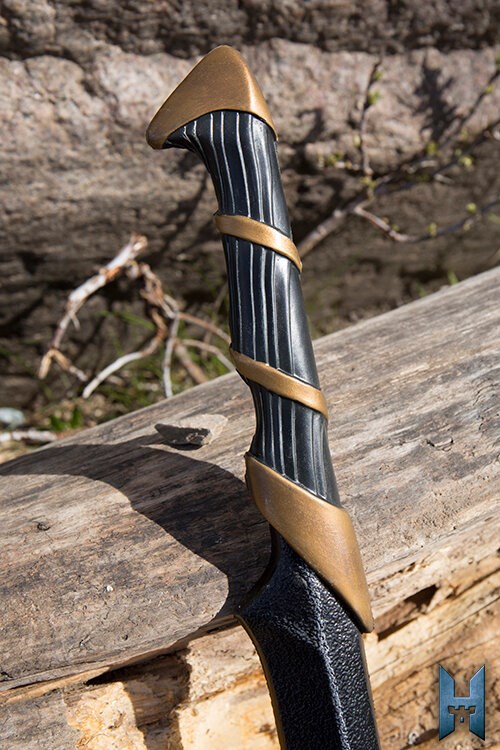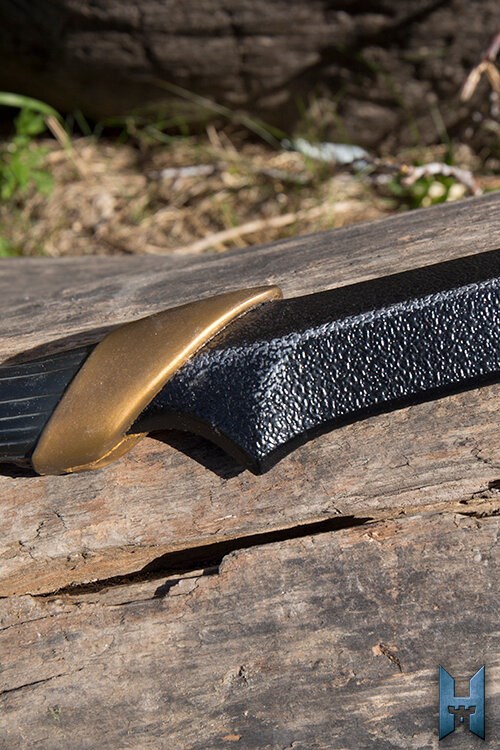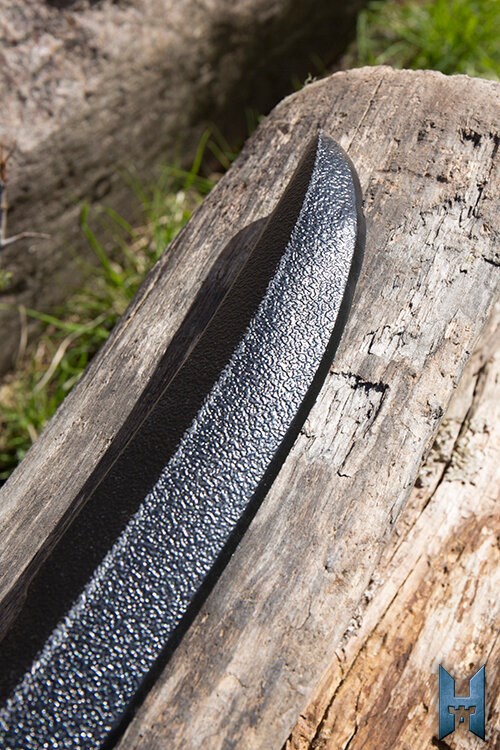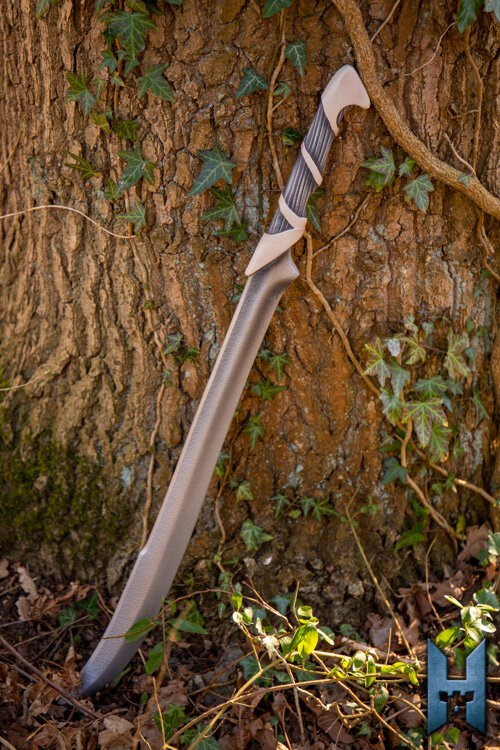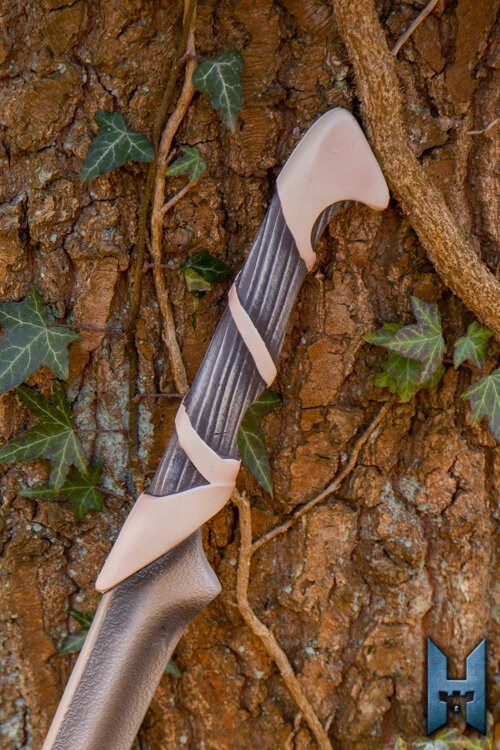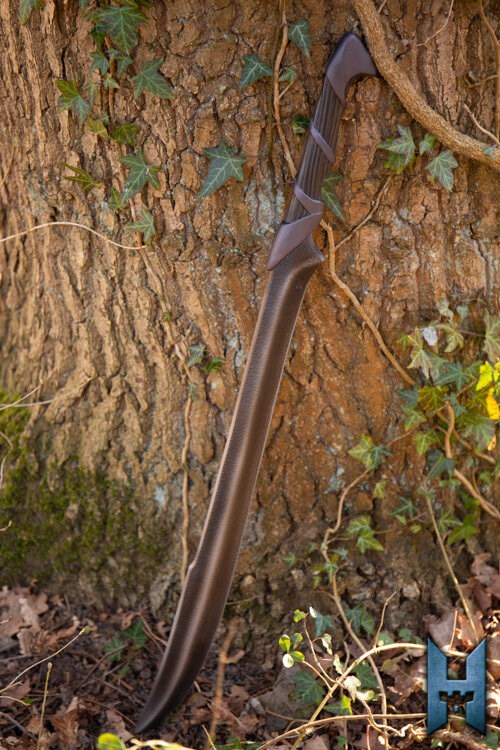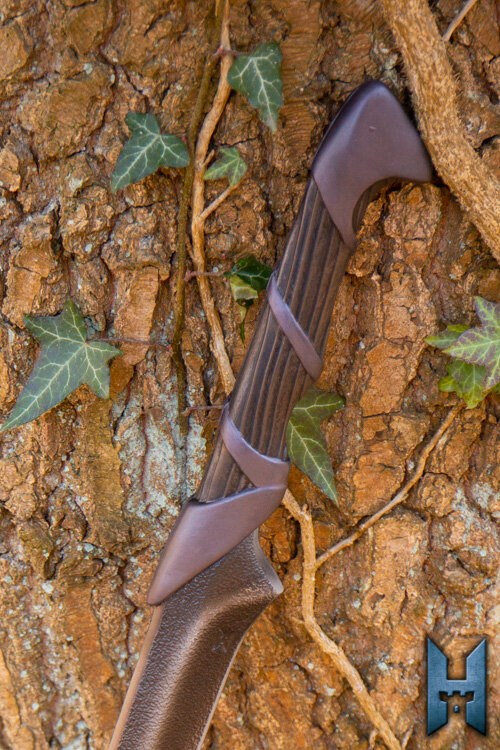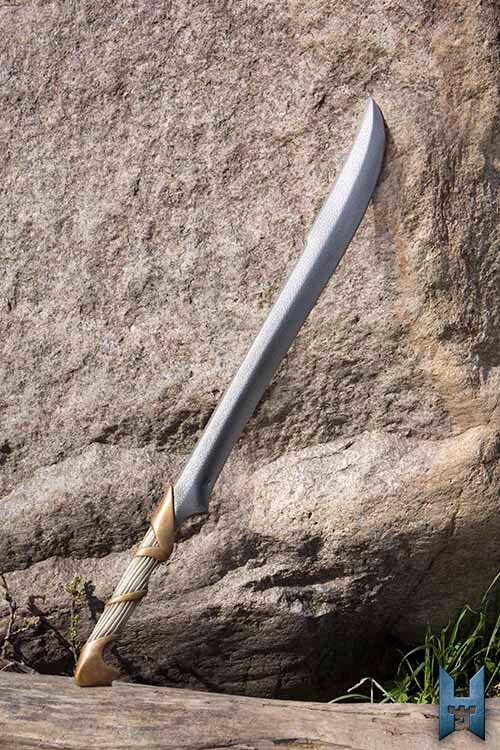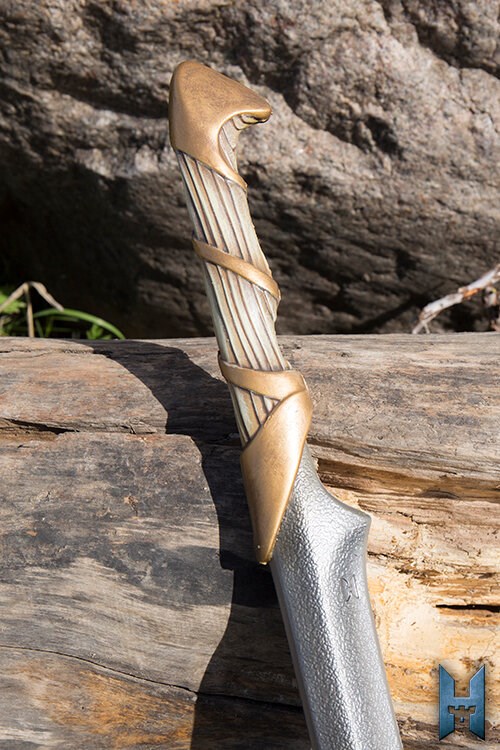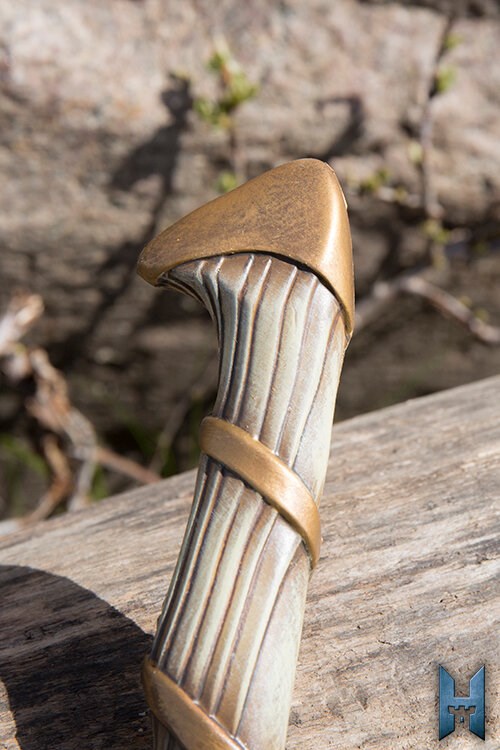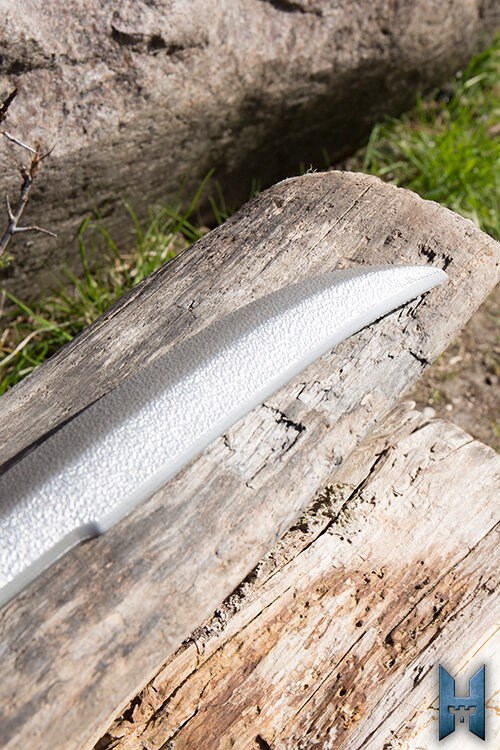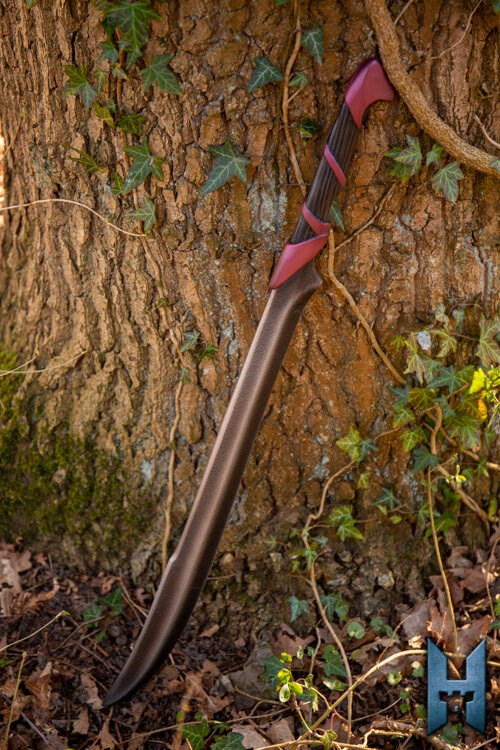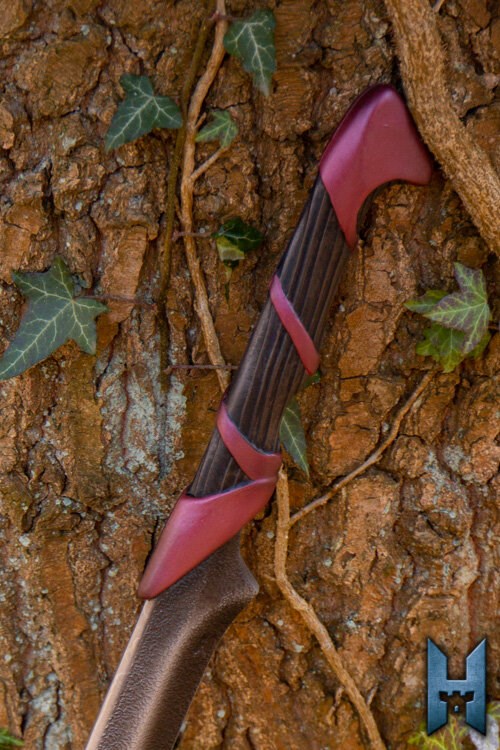 Description

Fitting

Quality

Technical Details
There are guests in your family's forest, and you have been tasked with guiding them past the tree's many secrets. These guests are not fae folk, and so they walk with heavy and clumsy footfalls into sinking pits and bear dens. Were it not for you and your Elven Hunter Blade, they would have fallen prey to such dangers--traps, snares and carnivorous plants included--long ago.
With careful navigation and a clever mind, you finally lead the group to safety. Not soon enough, you are able to return to your beloved and mischievous forest.
DETAILS
Stronghold's Elven Hunter Blade is a medium sword inspired by creatures who dwell in the feywild. The sword is 75 cm long and has a 53 cm gracefully curved blade designed for slicing. The detailed handle features a handpainted finish that looks like faded gold wrapped around polished ashwood. The 15 cm grip is cast with a woodgrain texture and is ergonomically shaped, grooved to fit the hand.
Stronghold weapons are foam weapons designed for tough combat at LARPs. They require no maintenance, unlike latex weapons, and feature detailed polyurethane handles.
This Stronghold blade is crafted using a unique Epic Foam that weighs the same as latex without requiring the constant upkeep. Additionally, the blade tip is stab-proof thanks to our new innovative construction. Lightweight and shaped with a realistic and cushioned edge, this weapon is designed to be safe--leaving your friends unbruised and unbroken!
INSPIRATION
Originally a creation of Germanic mythology and folklore
Has been considered to be a magical creature with supernatural beauty, but this definition has varied throughout history
J.R.R. Tolkien's 20th century writings on the "Middle Earth Elf" has influenced how elves are seen today in the high-fantasy genre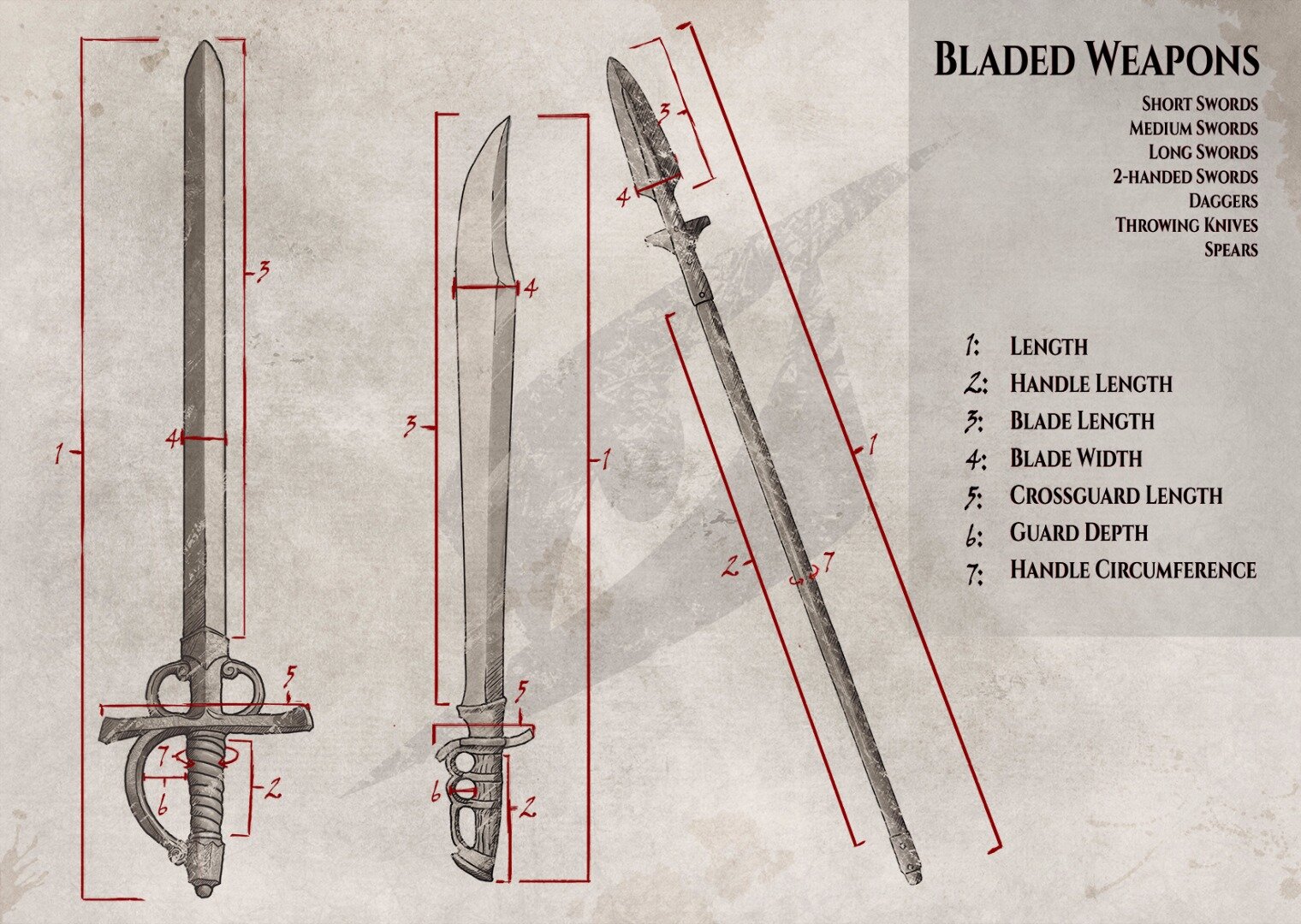 This Stronghold Weapon is constructed for tough combat and requires no maintenance!
Epic Foam blades are lightweight and stab-proof
Handle is a polyurethane foam cast, giving it more realistic texture and details
Handle is very durable, will last longer than a latex version, and is less slippery than a silicone treated alternative
High safety
This product is handmade and hand-painted and therefore unique. As a result, when compared with similar item numbers, this product can have natural deviations in pattern, colour and shape, which are not considered defects or faults.
We produce our image material in a natural environment, where lighting and surroundings can affect colors and contrast. The displayed images may therefore appear different from the product you receive from us.
Measurements are all in cm if not stated otherwise.
Brand:
Stronghold
Universe:
Ethereal
Product type:
Sword
Release date:
06/15/2017
Maintenance
This Stronghold weapon's handle and blade do not require any special maintenance. Store your weapon flat or on its pommel--NEVER on its tip. Keep your weapon in a cool, dry environment.