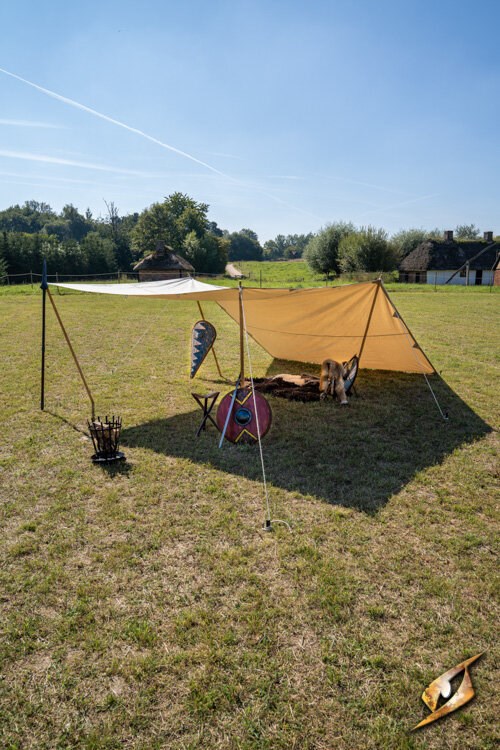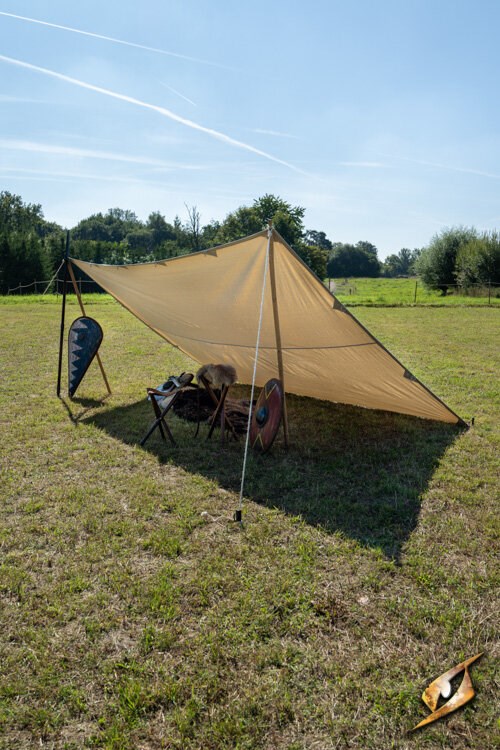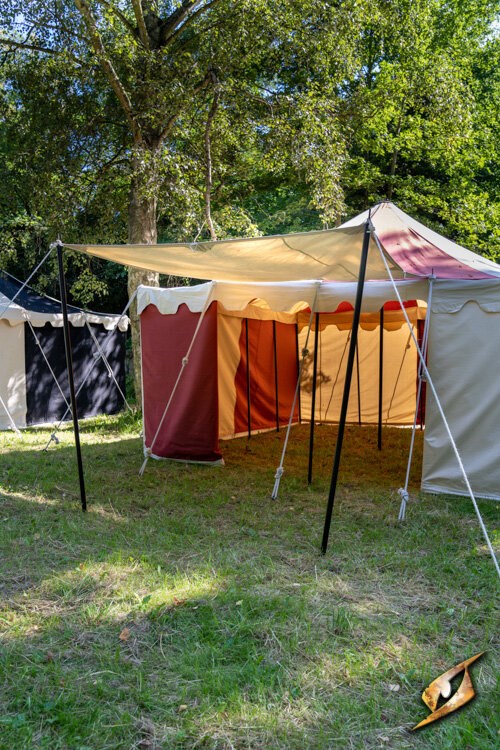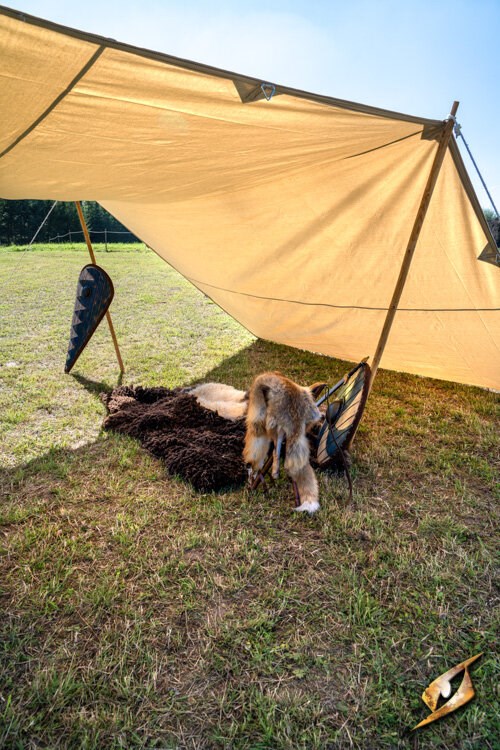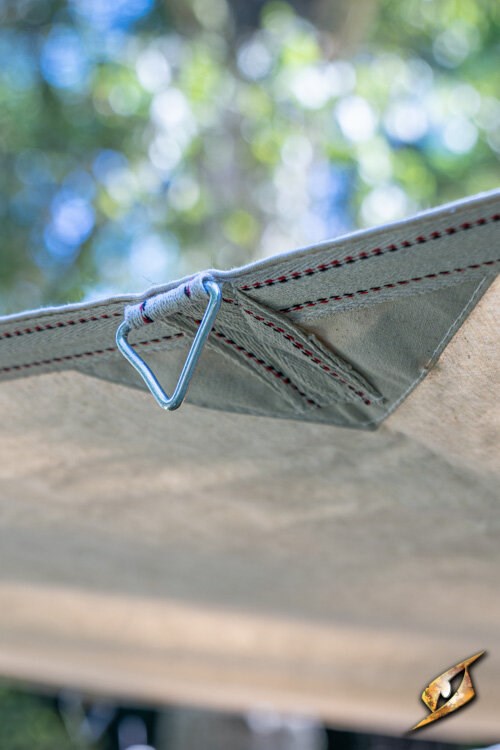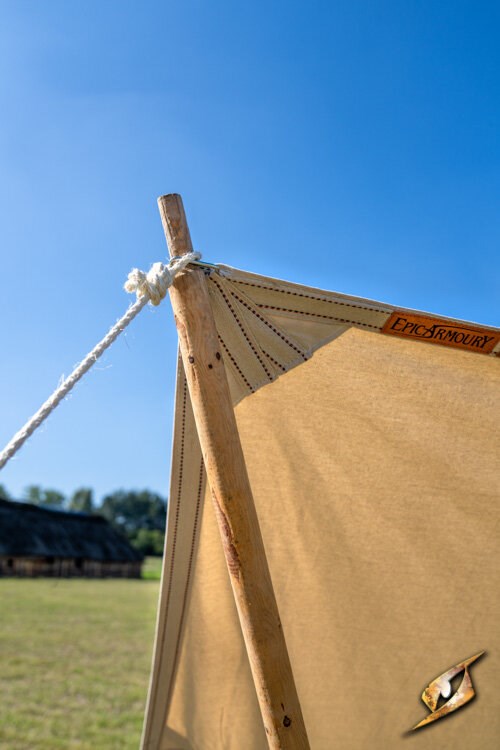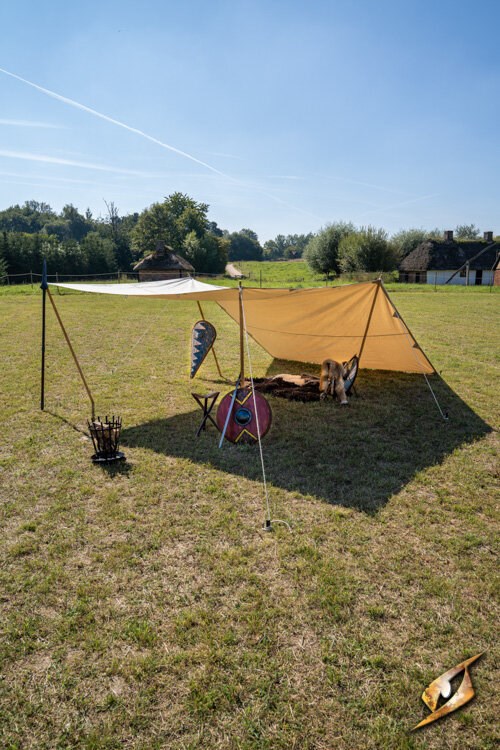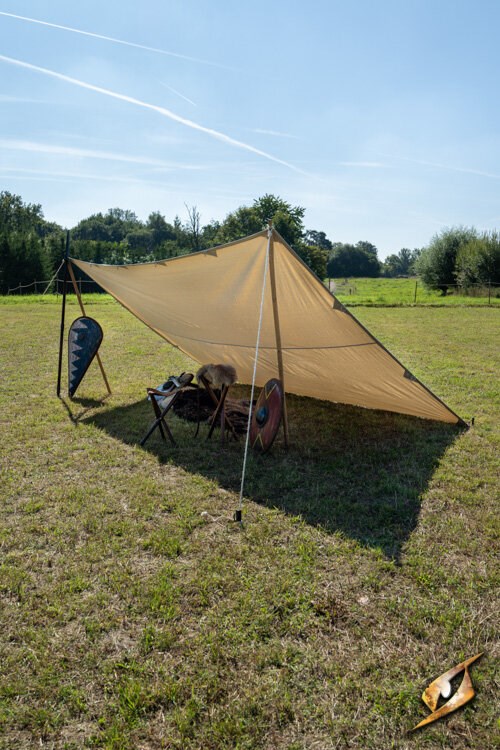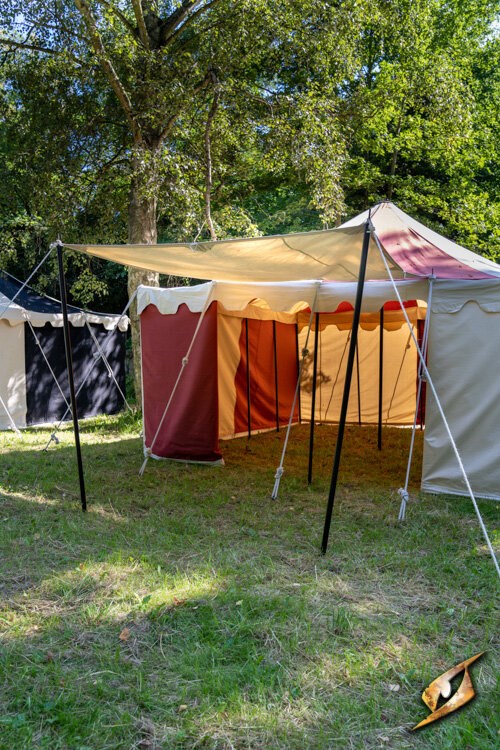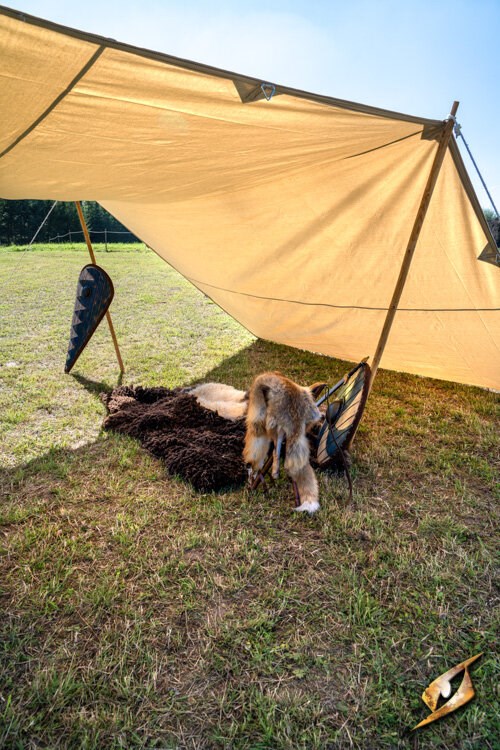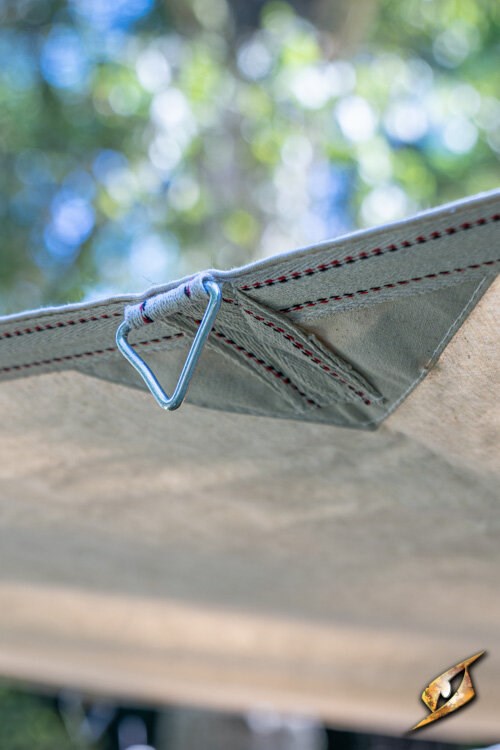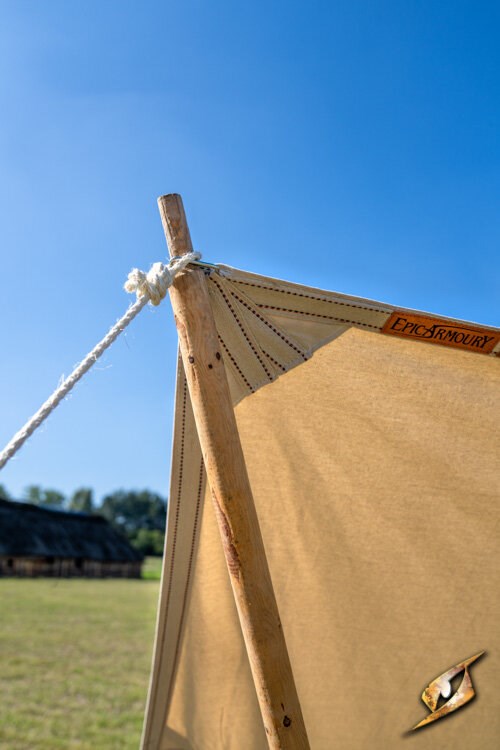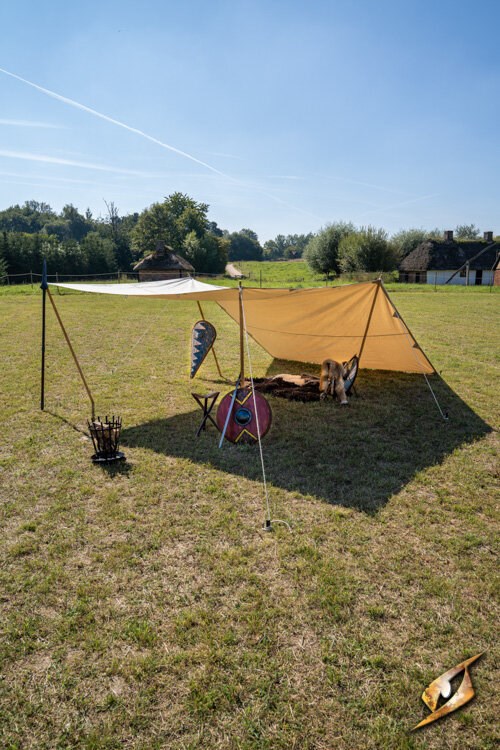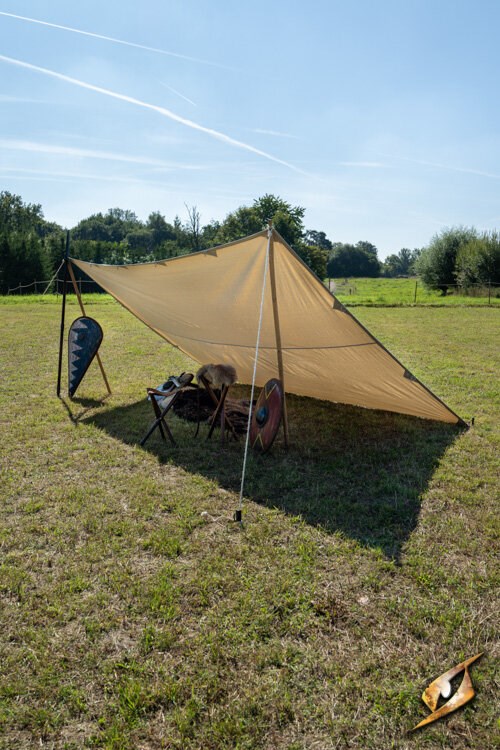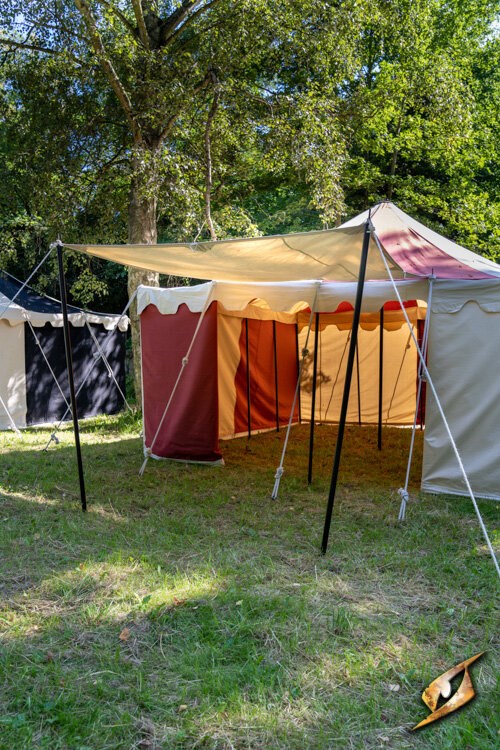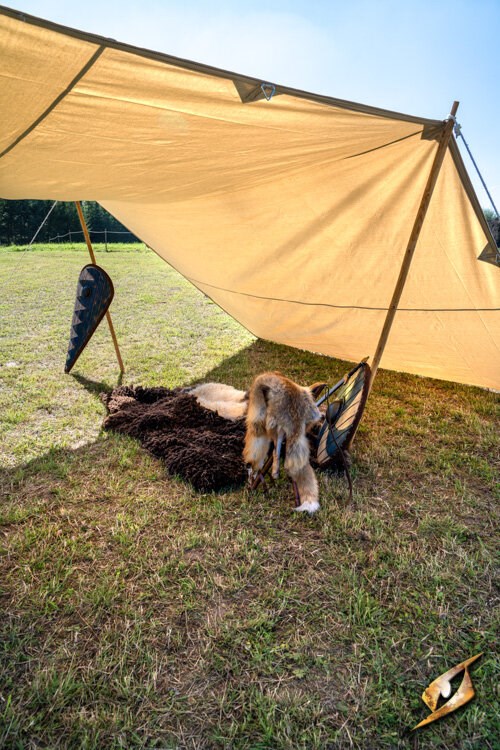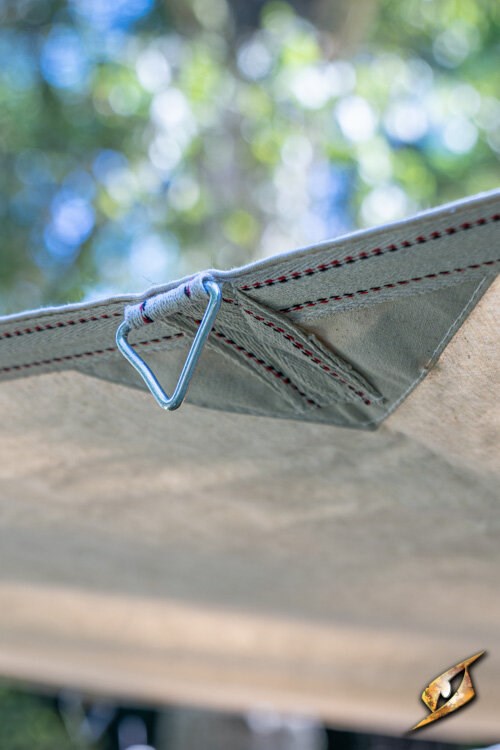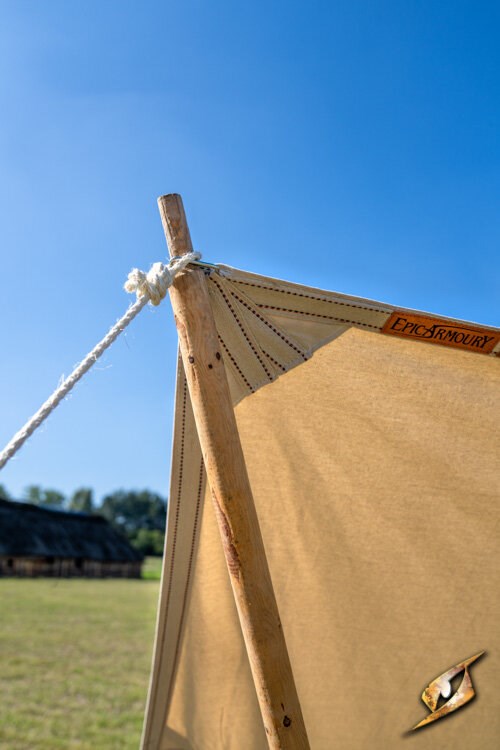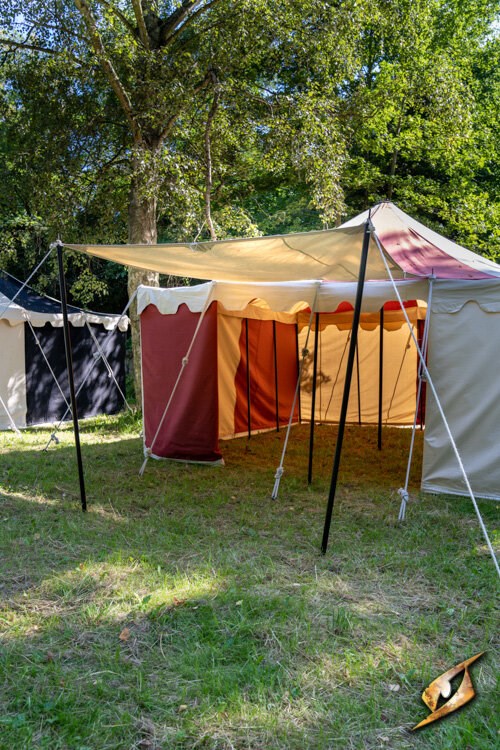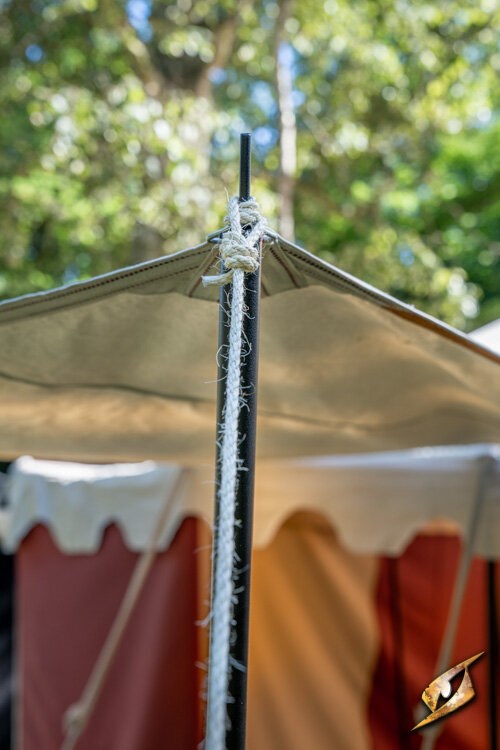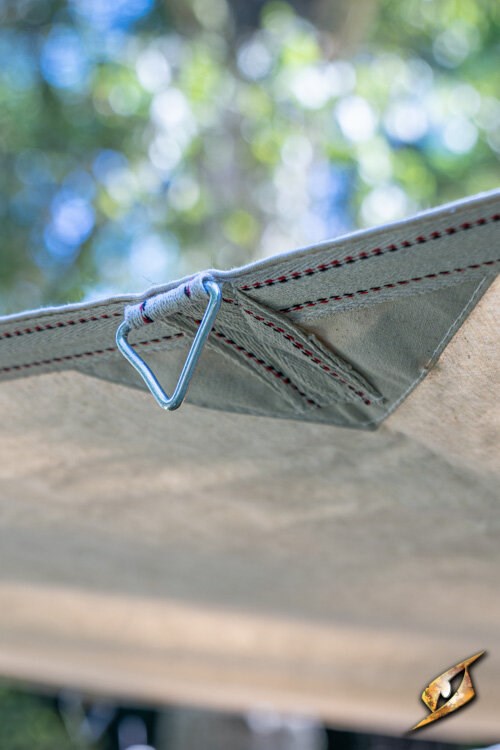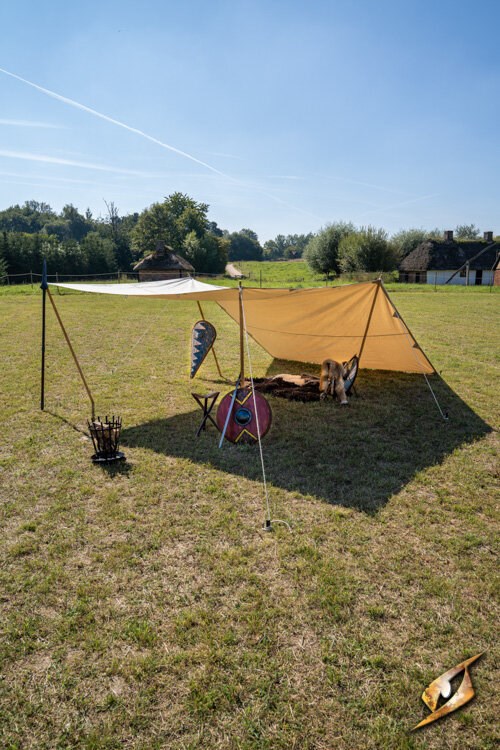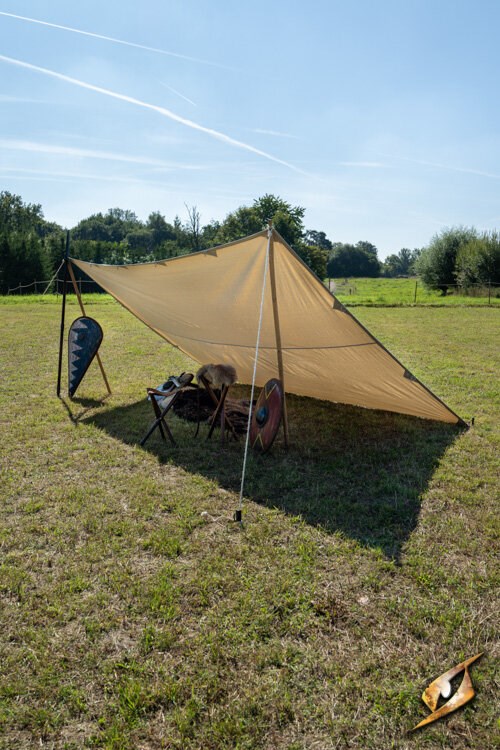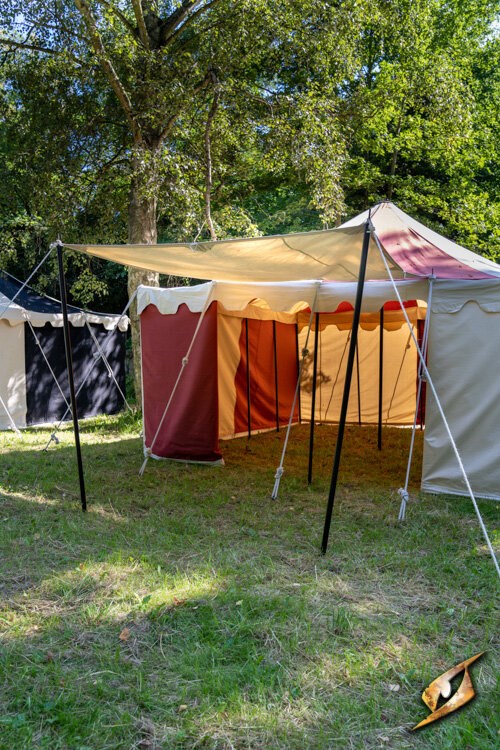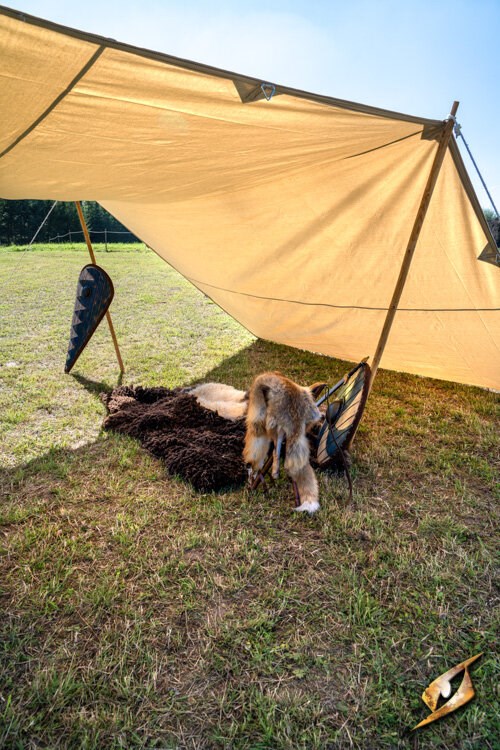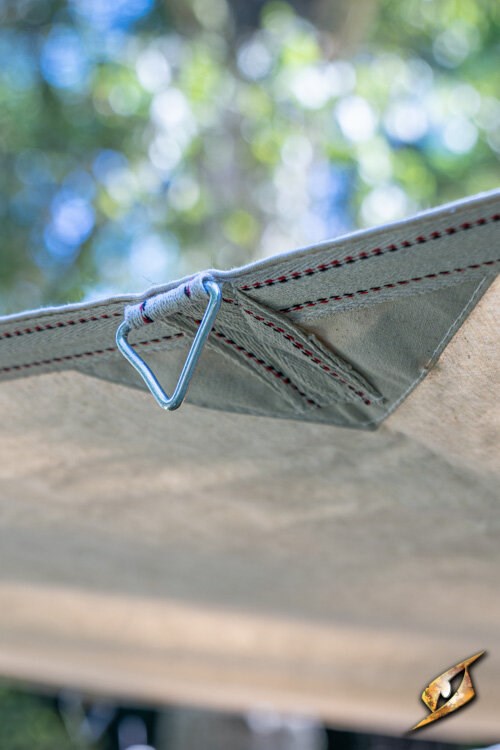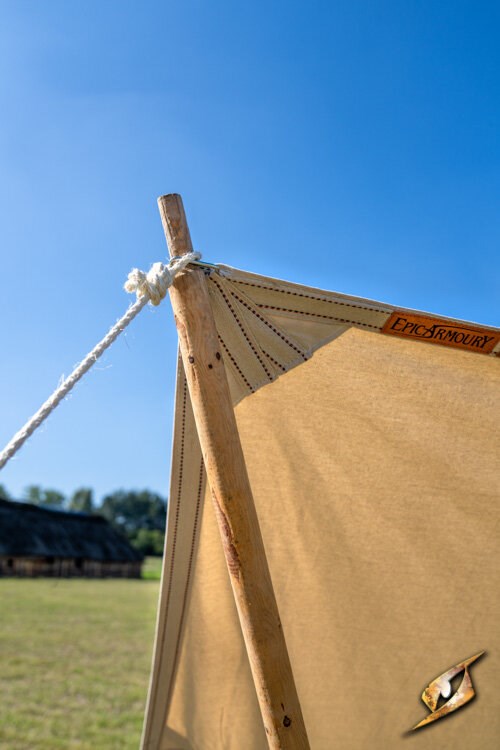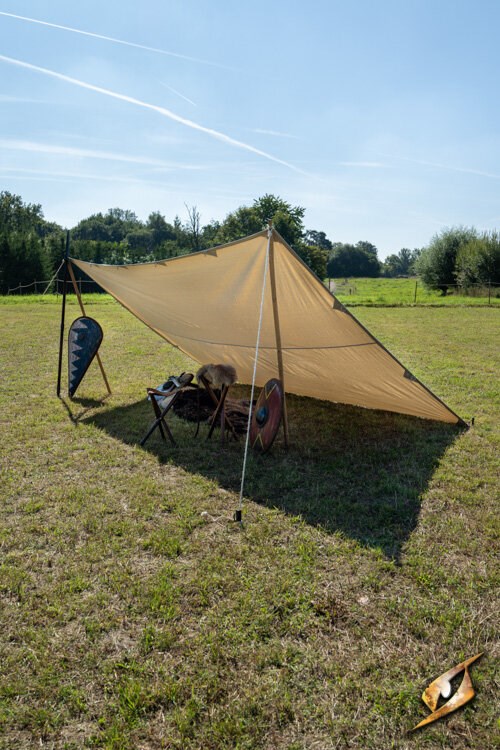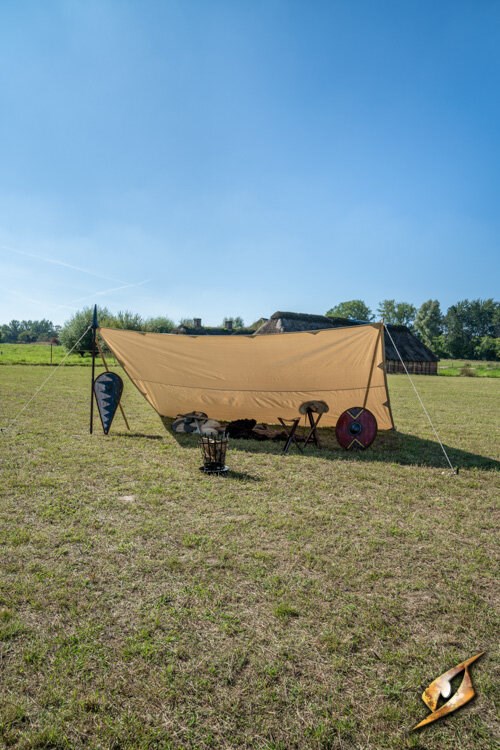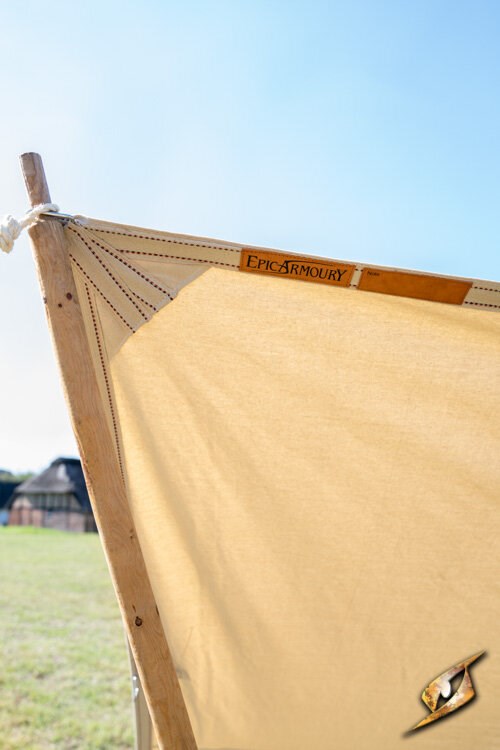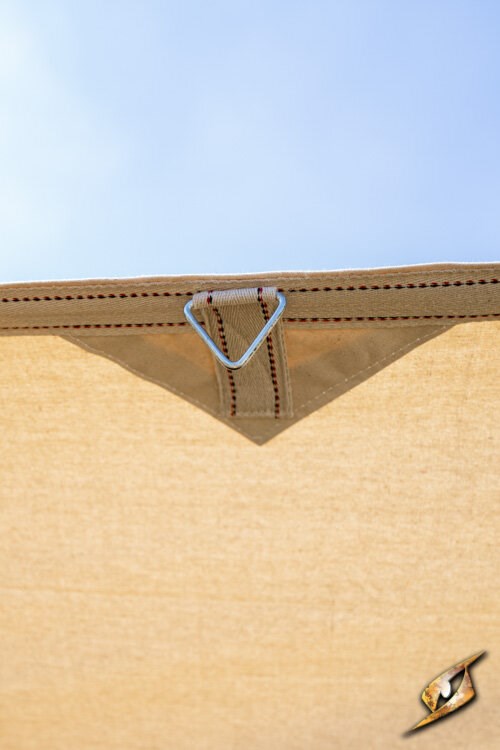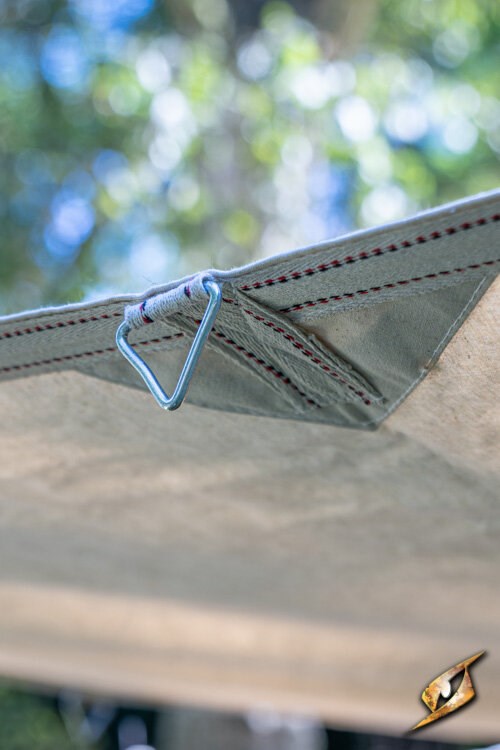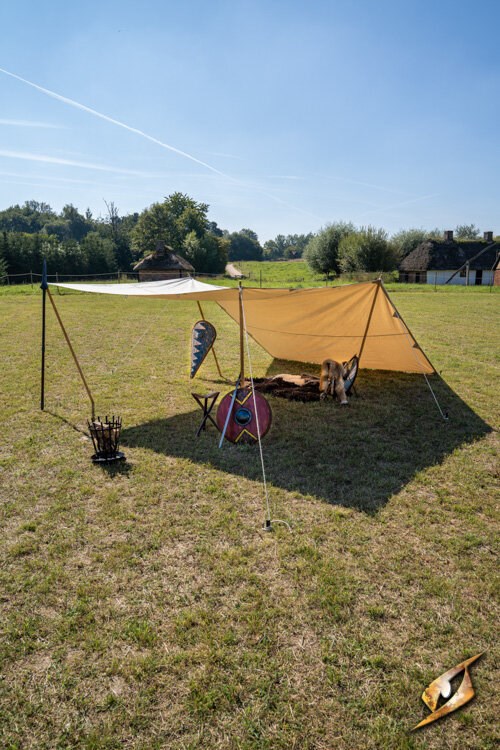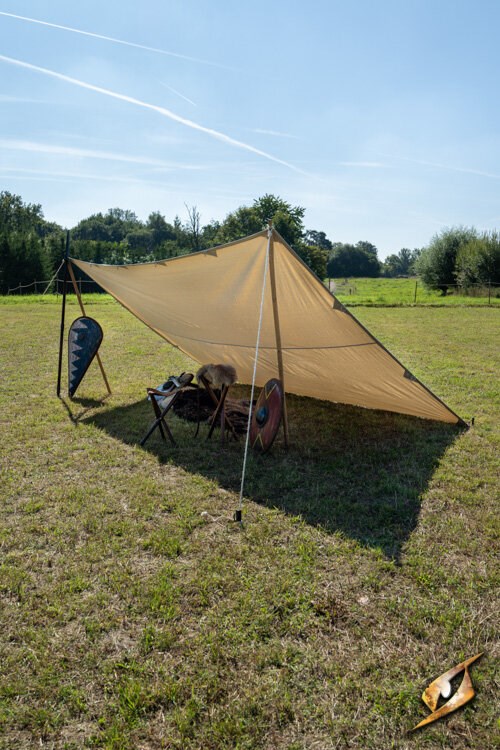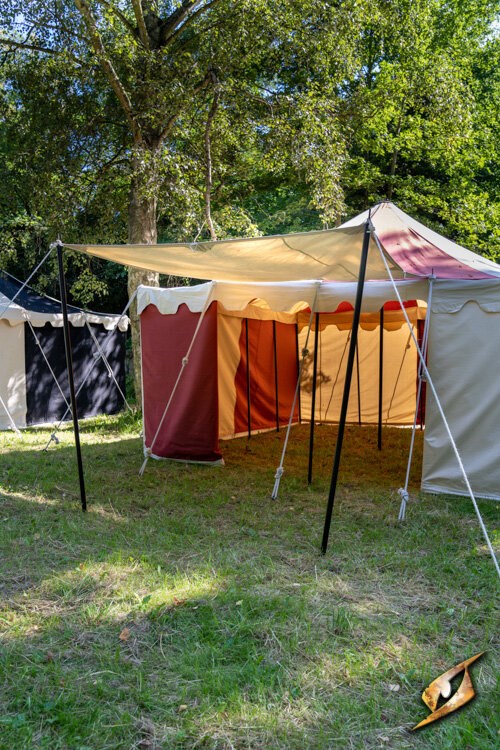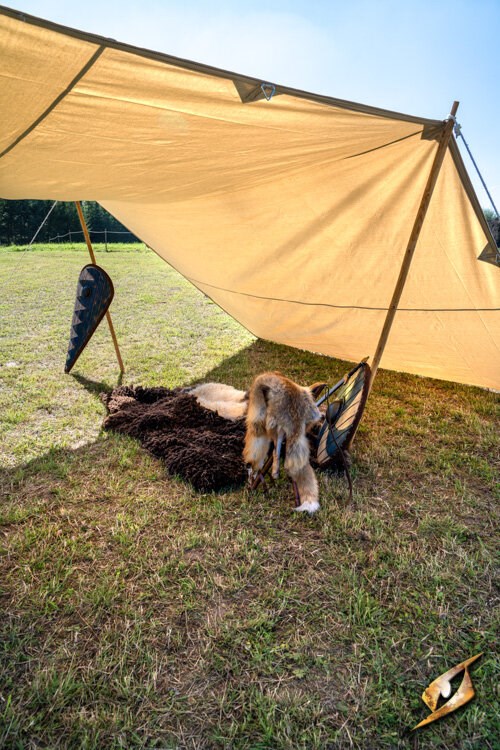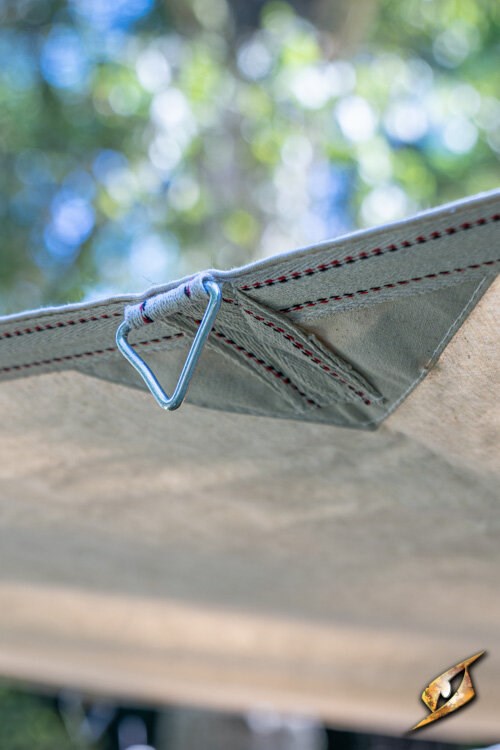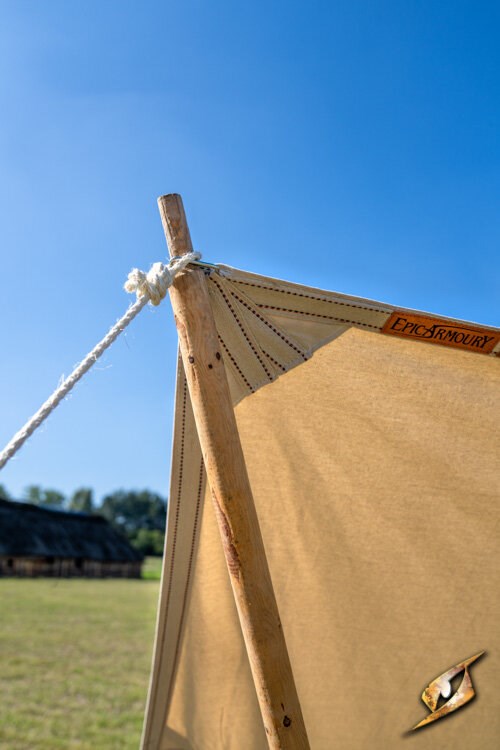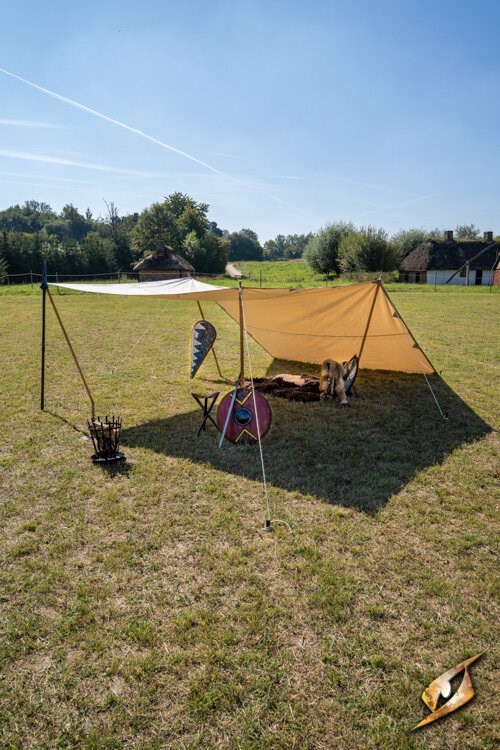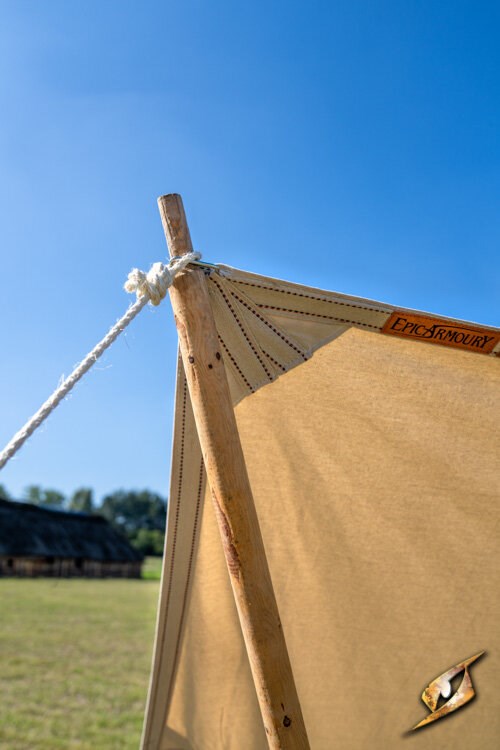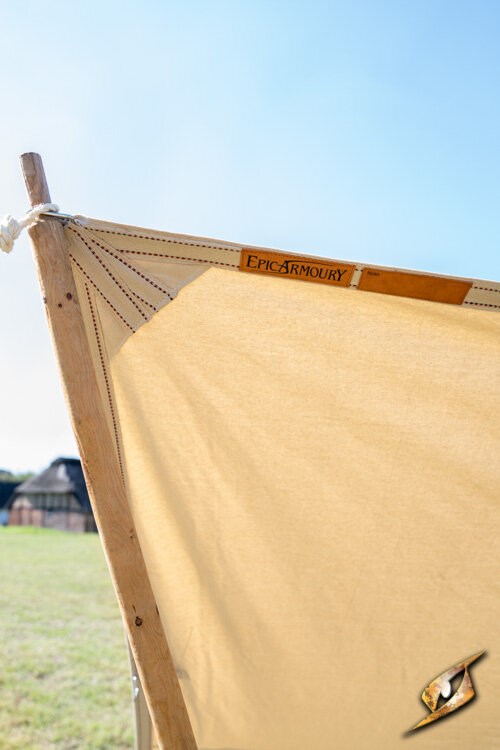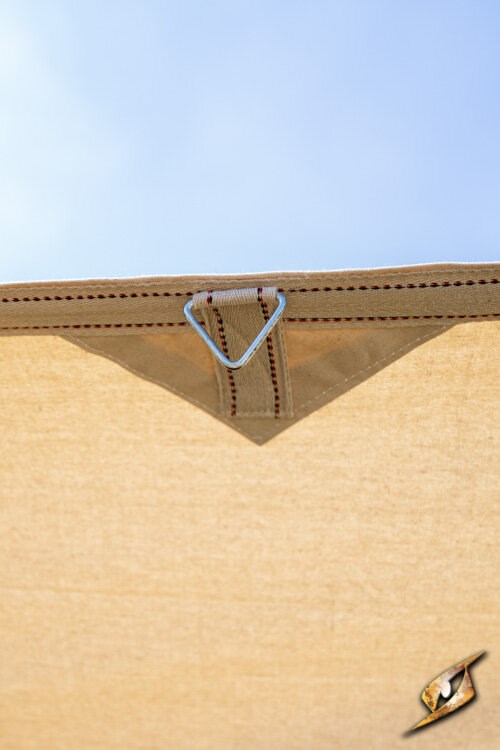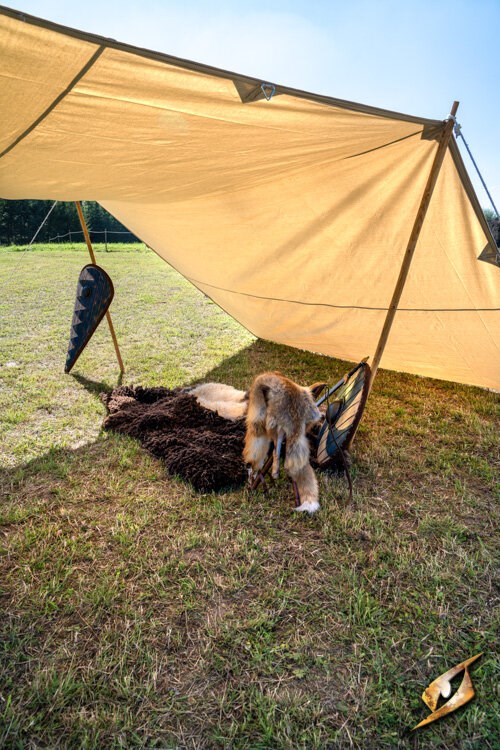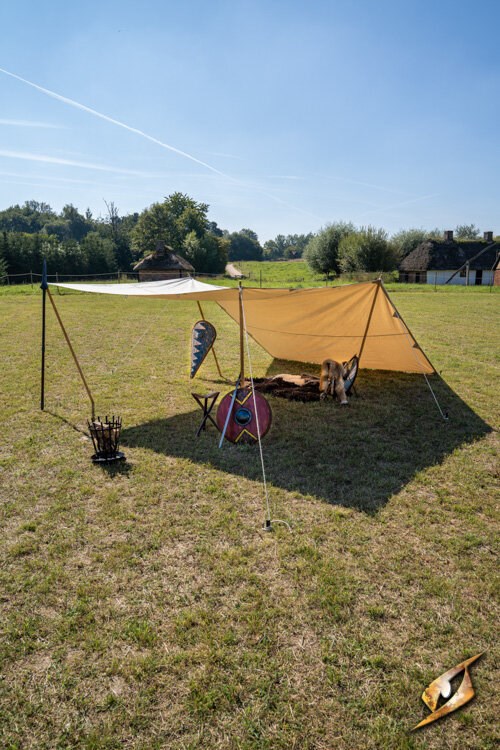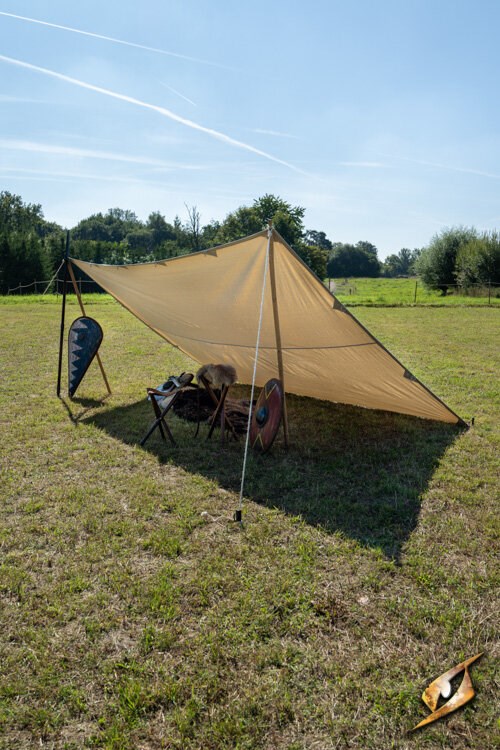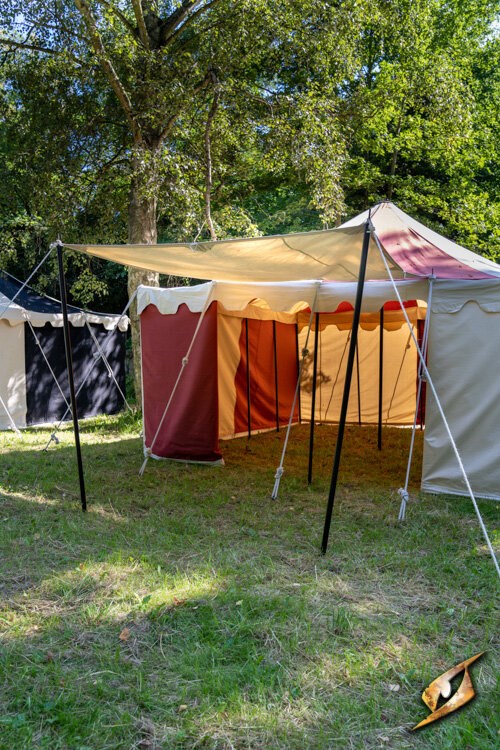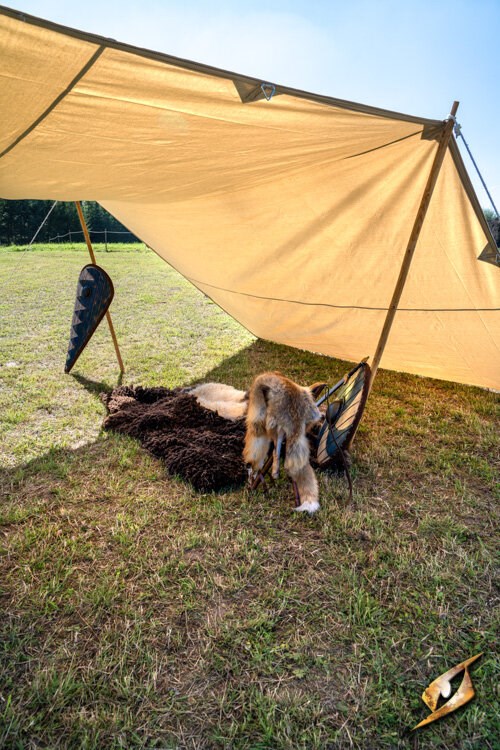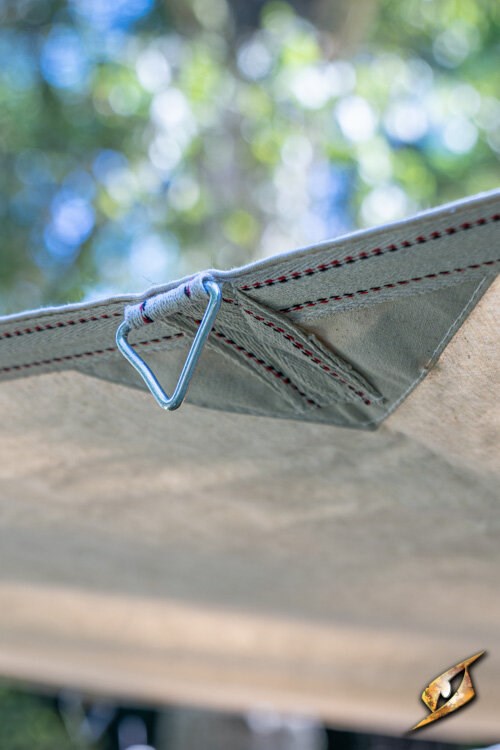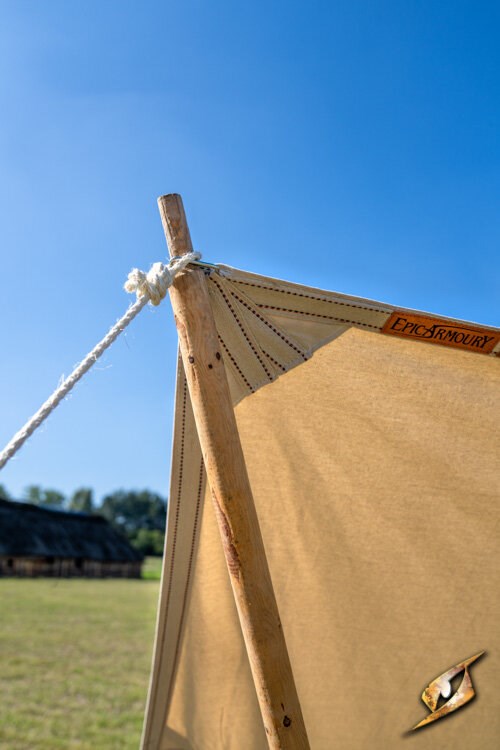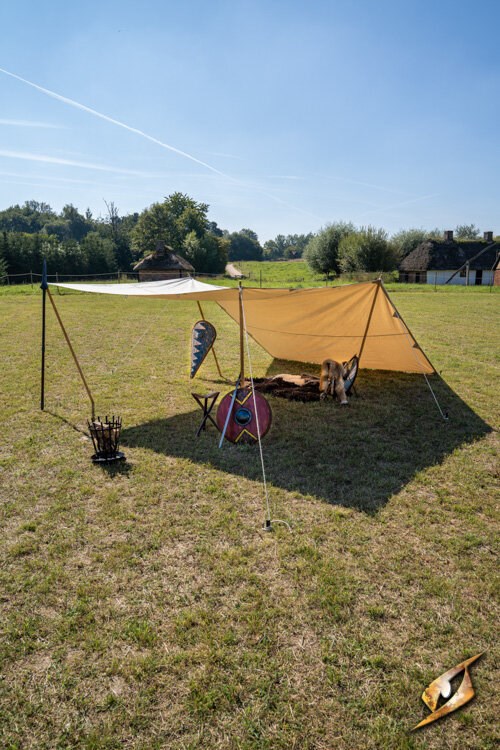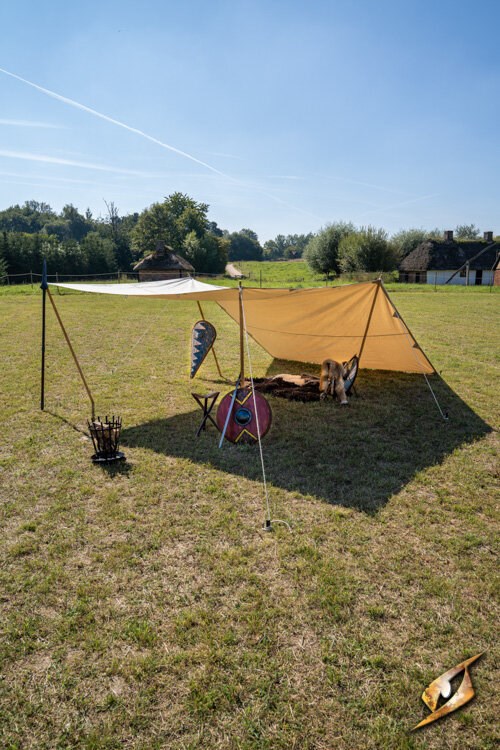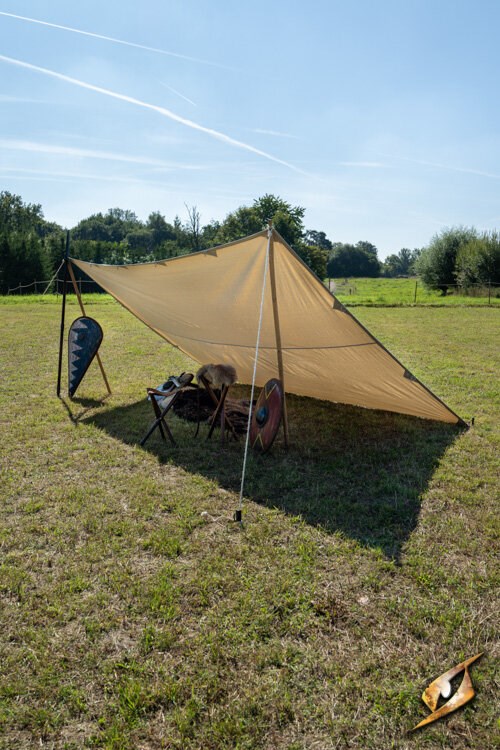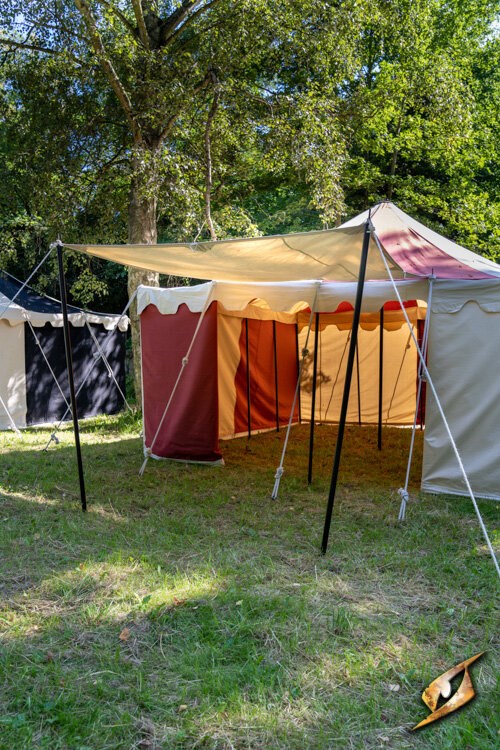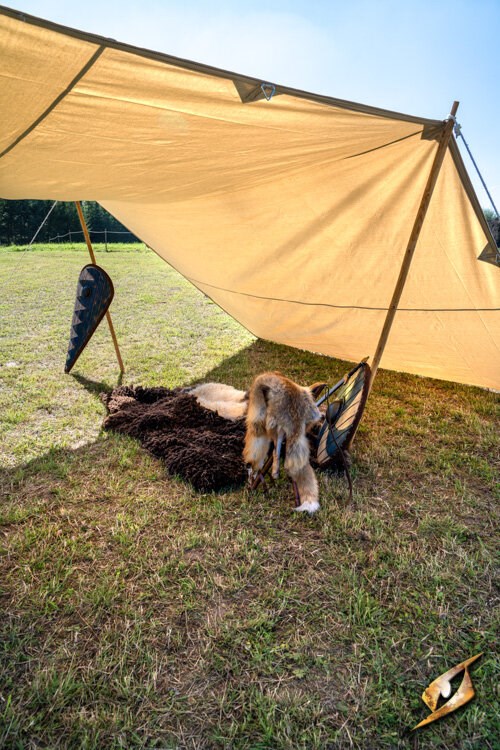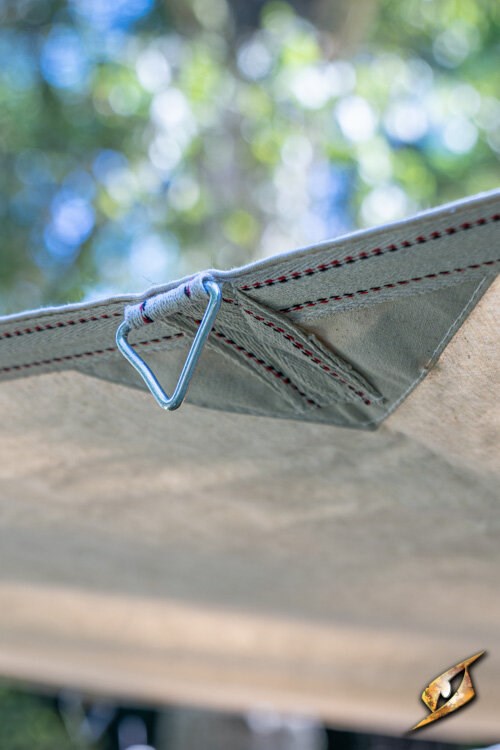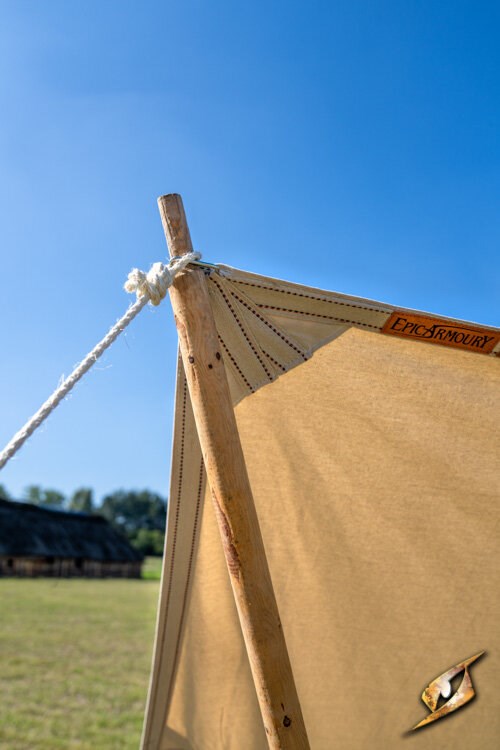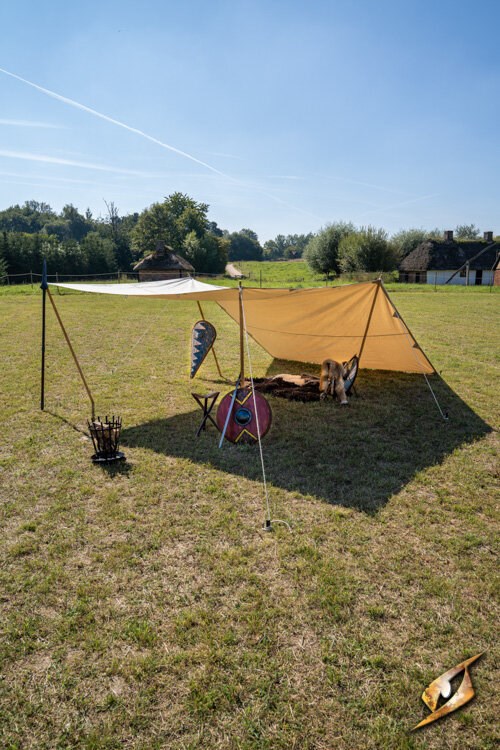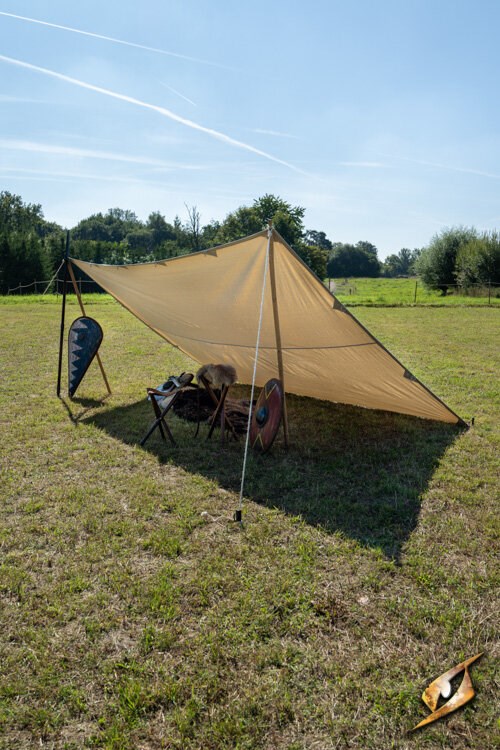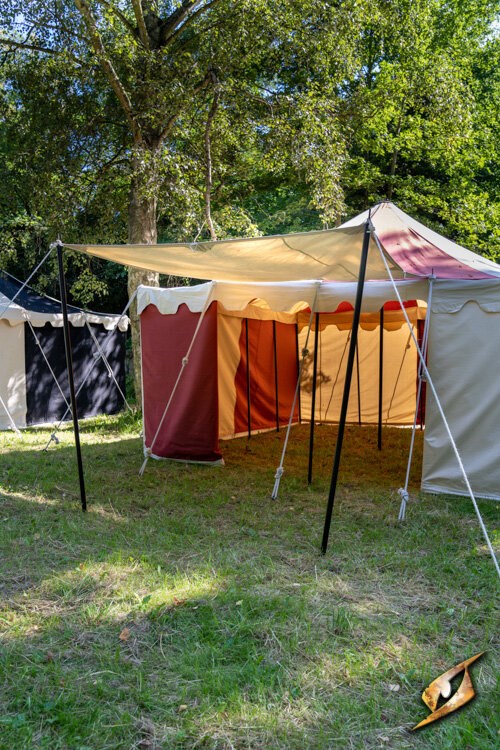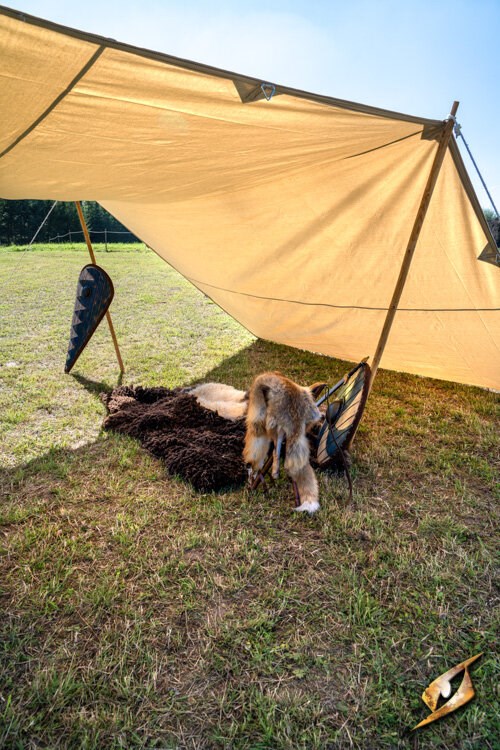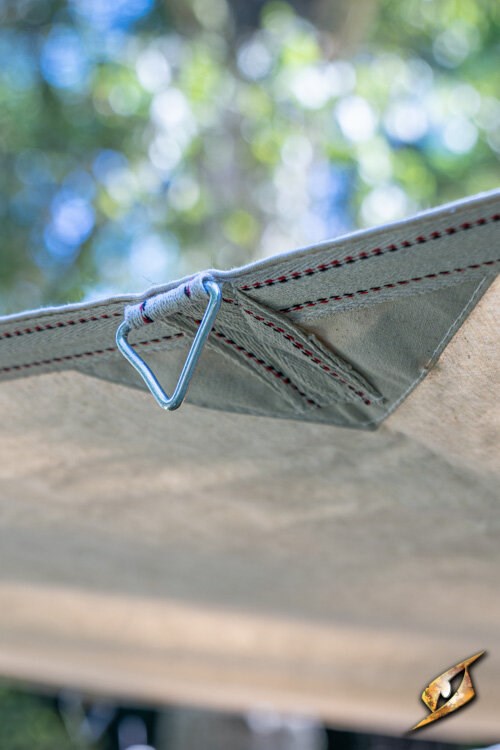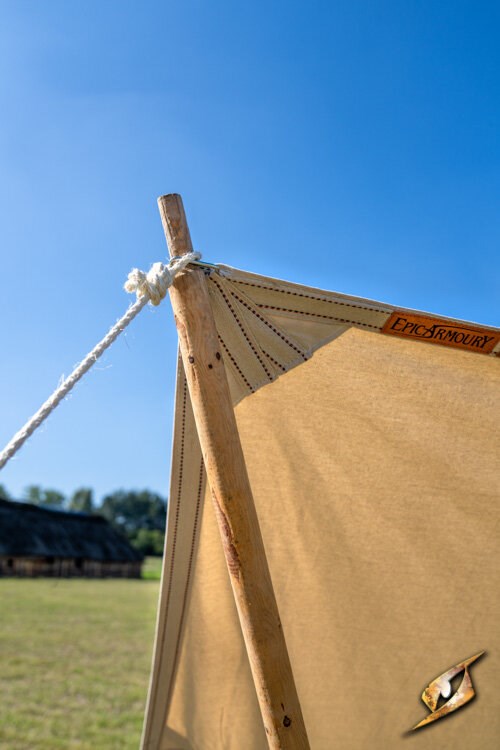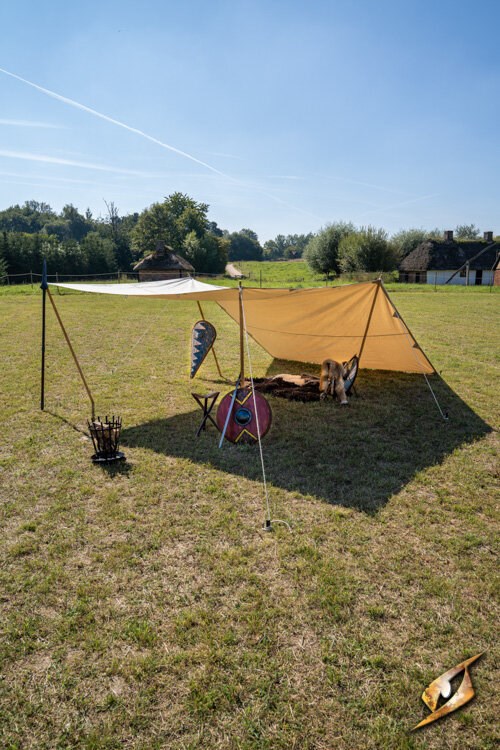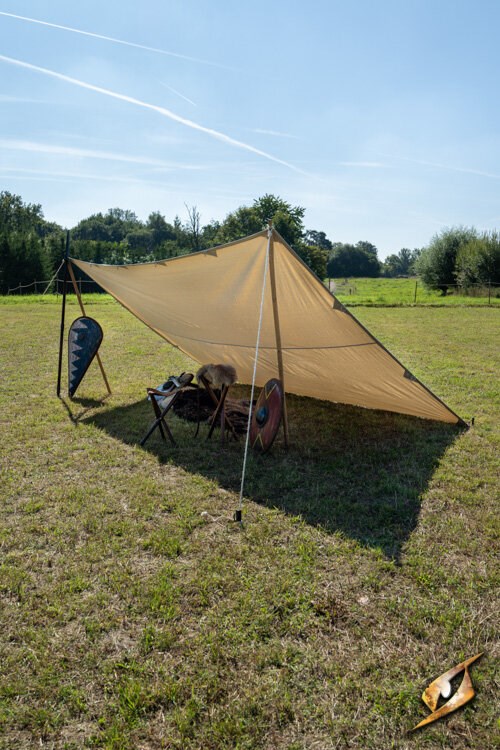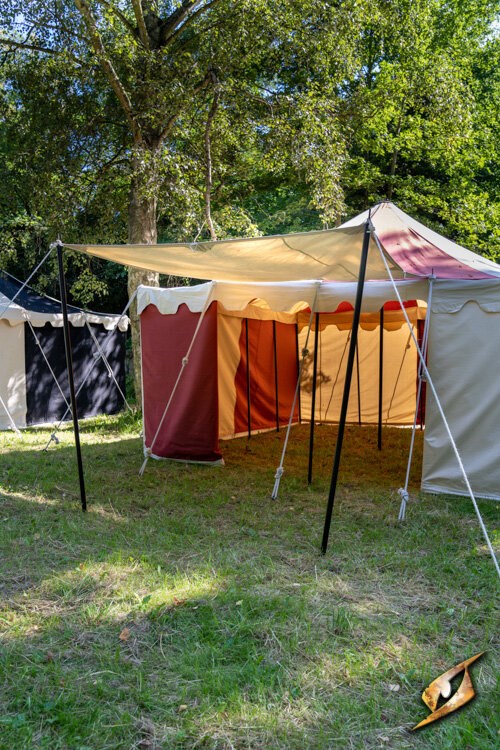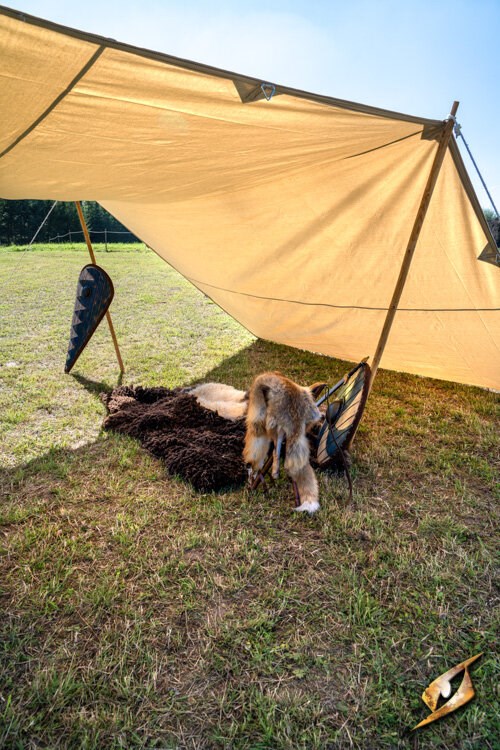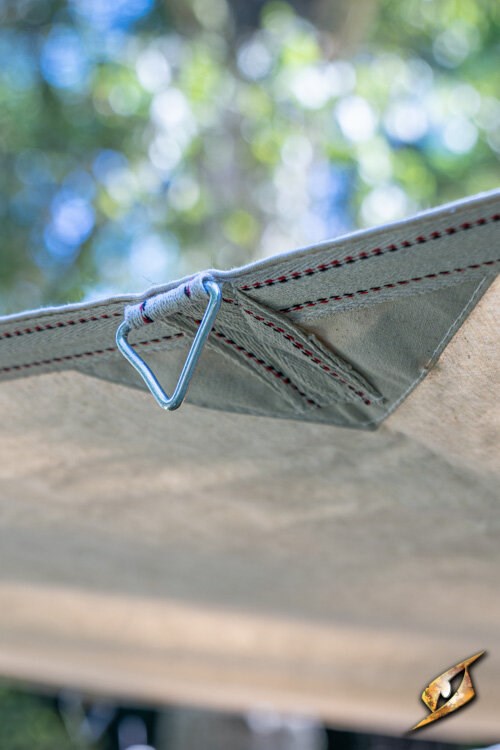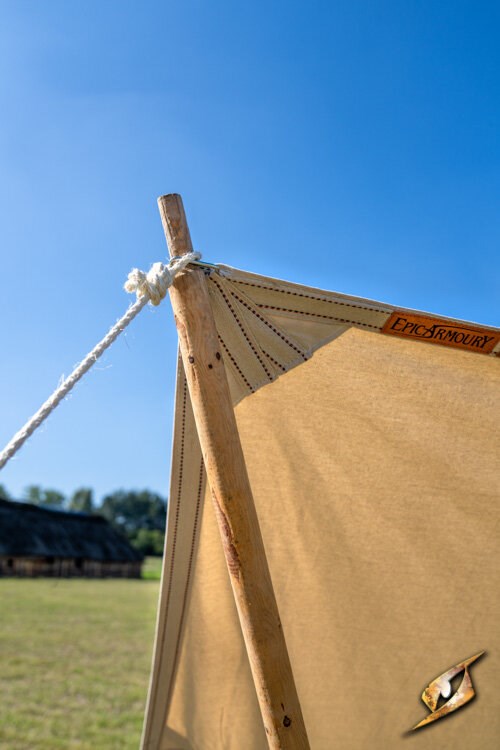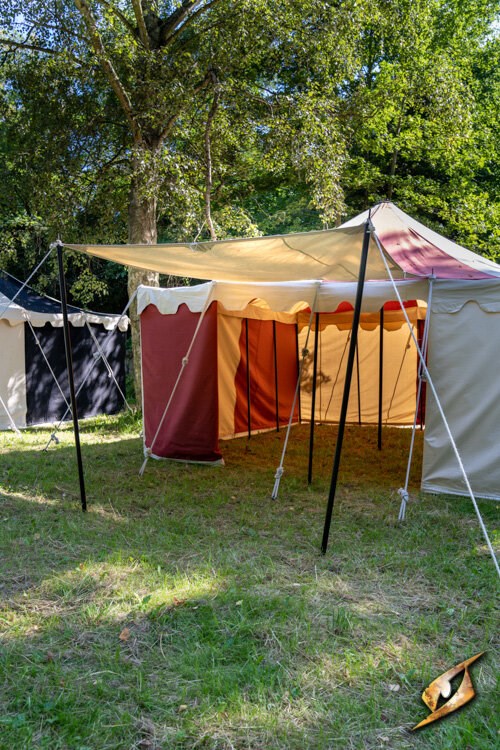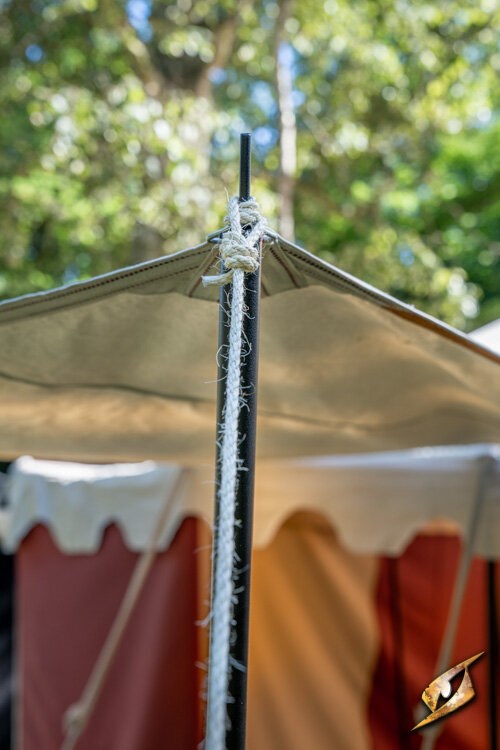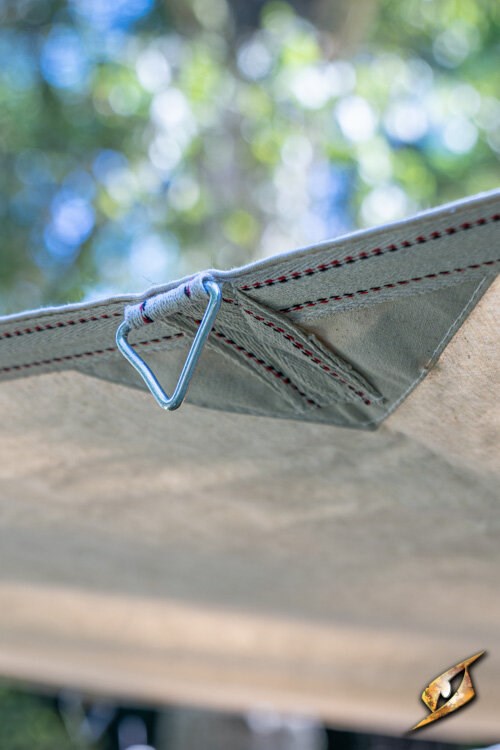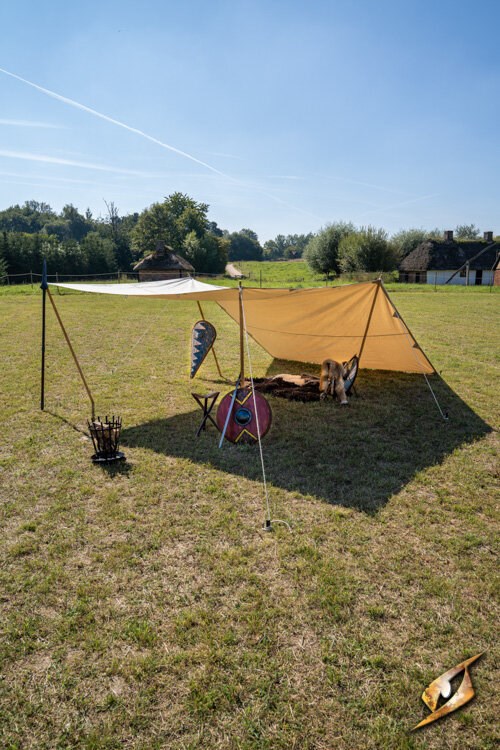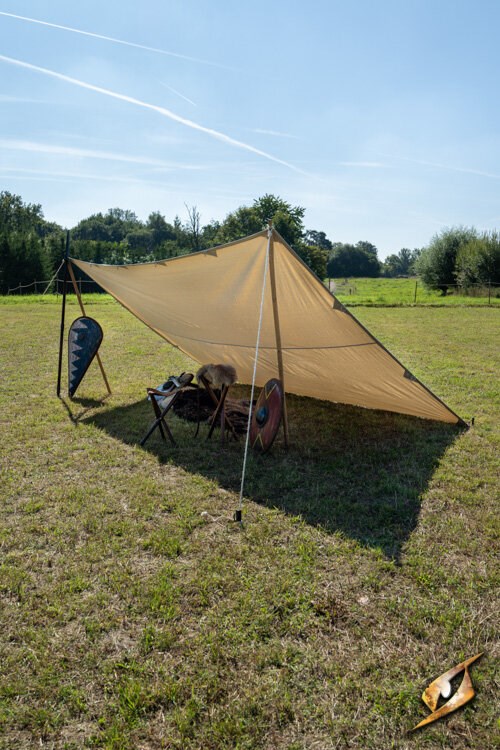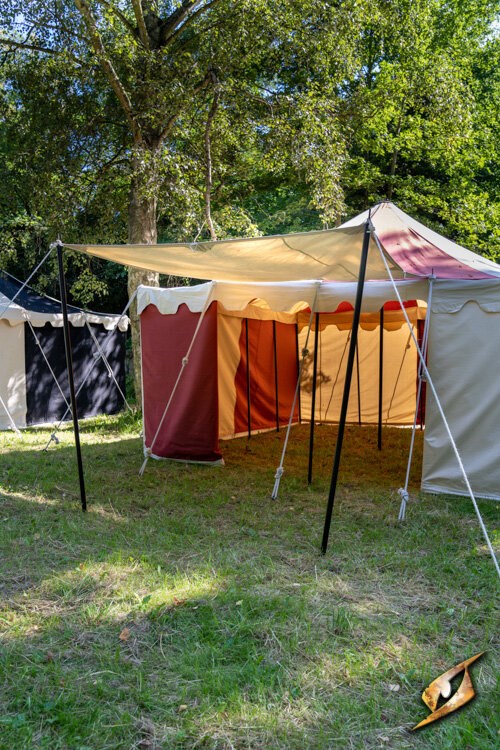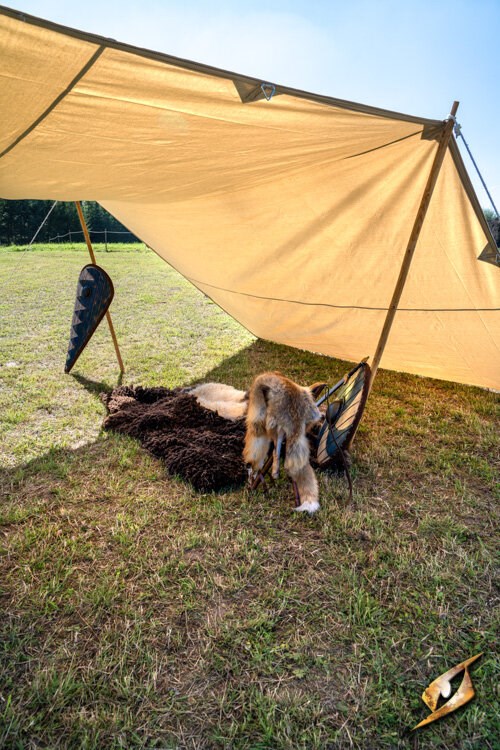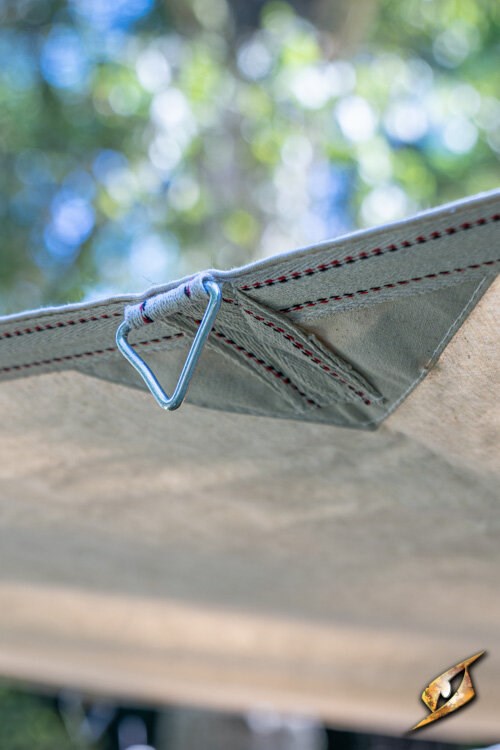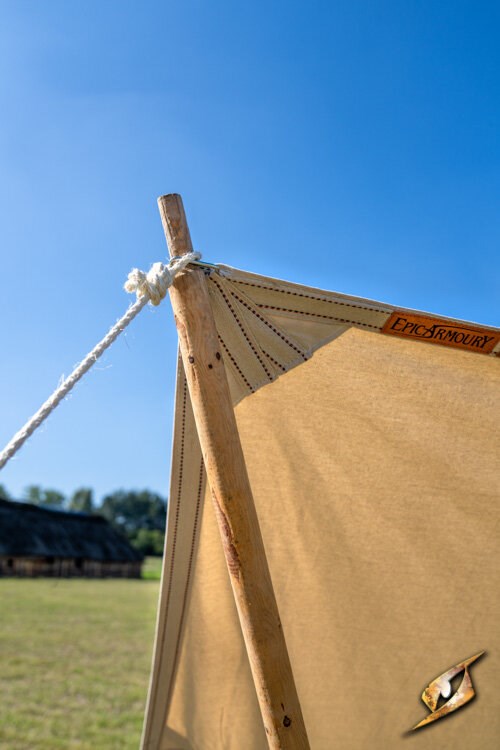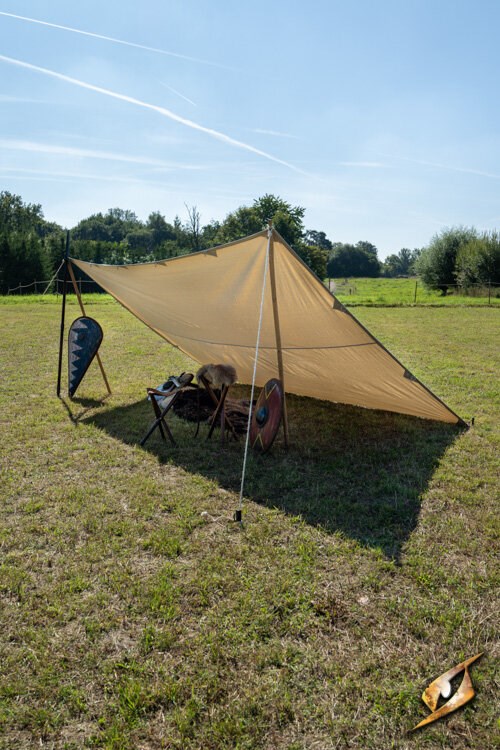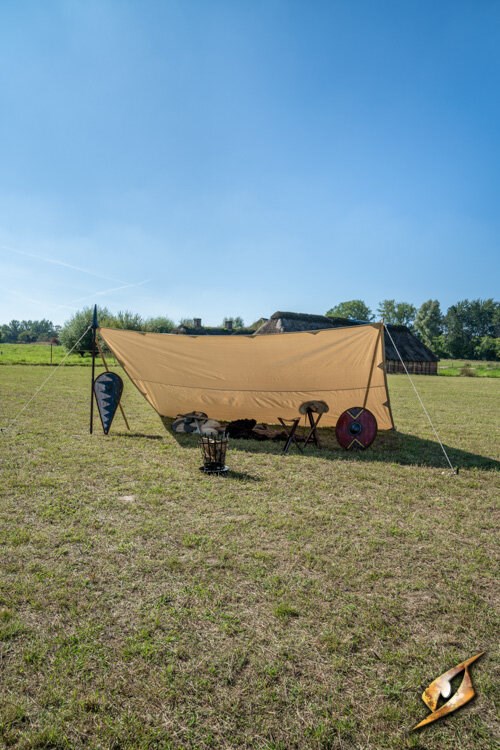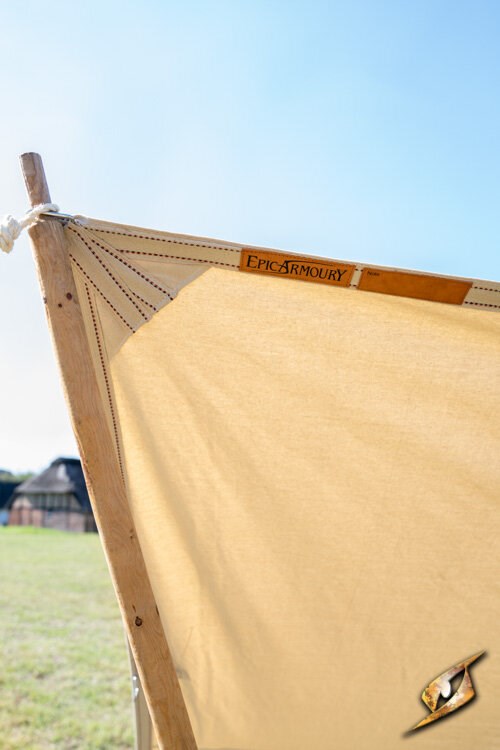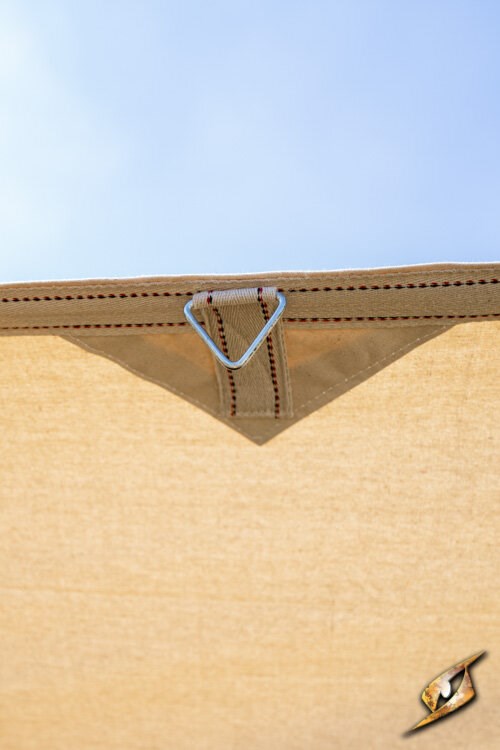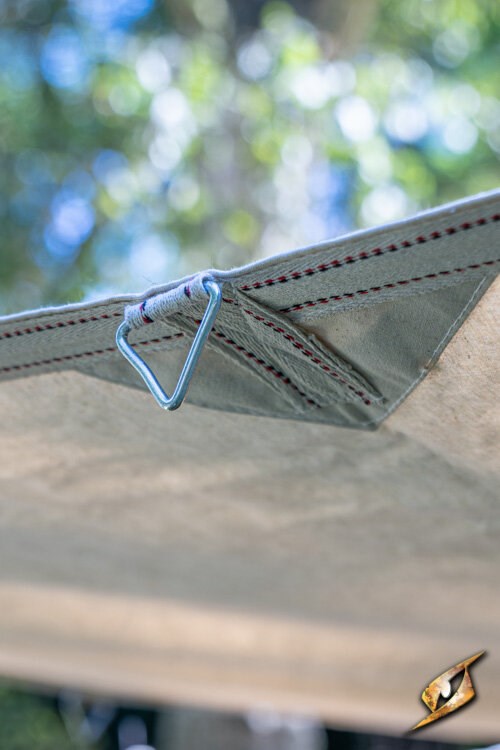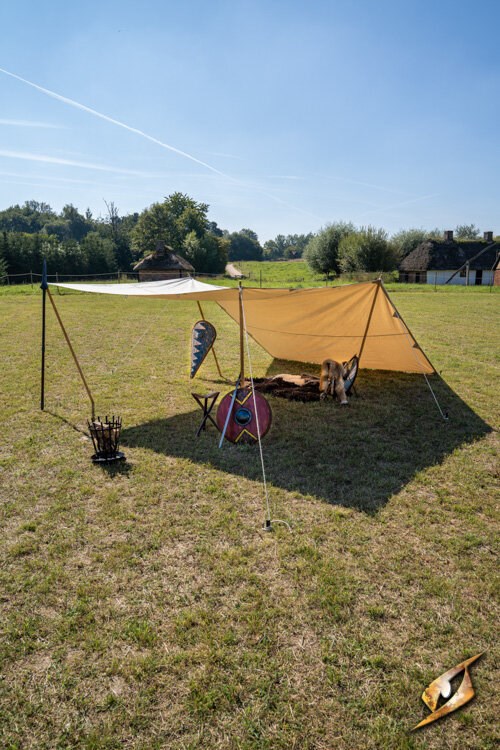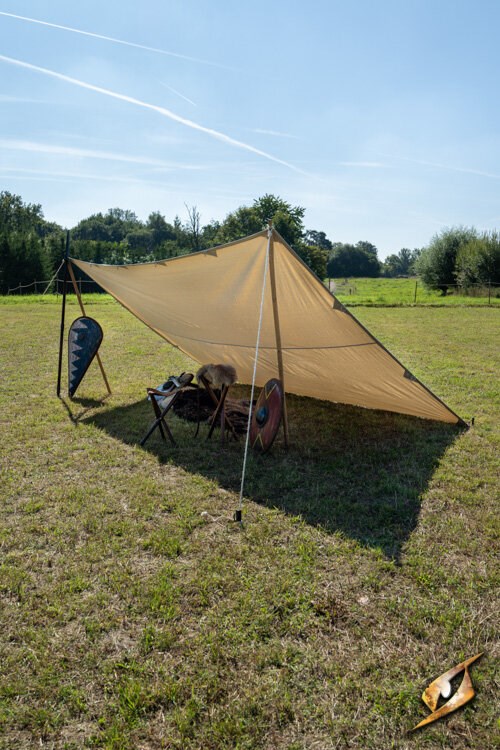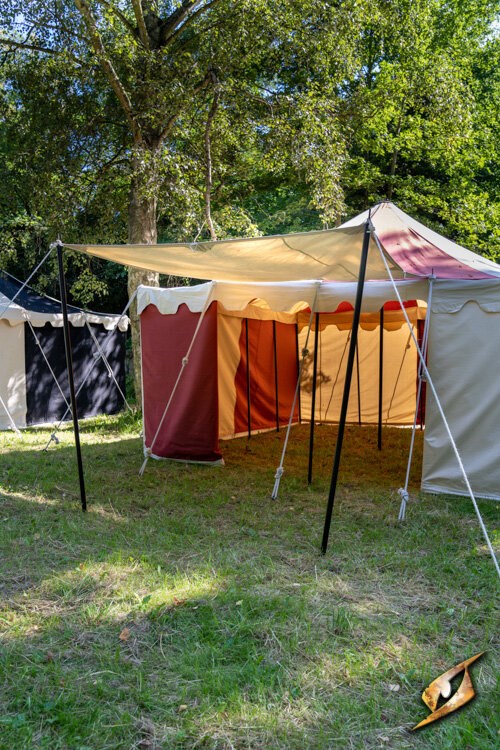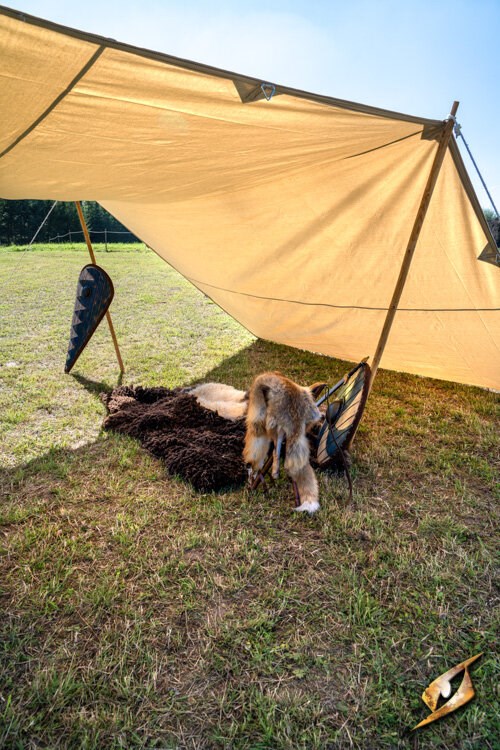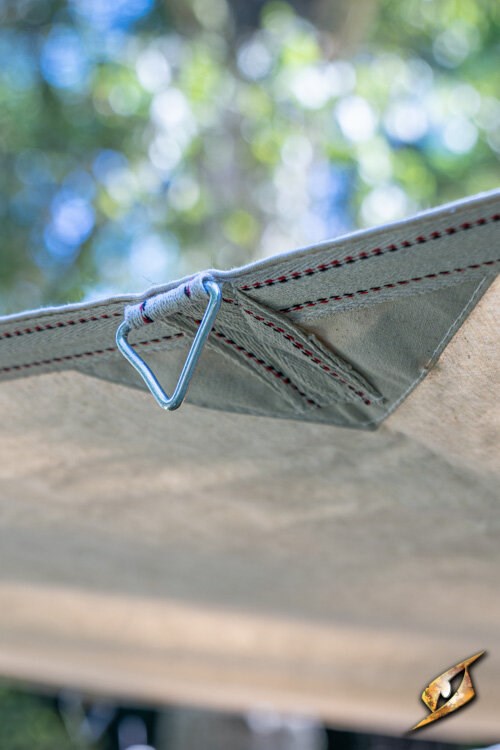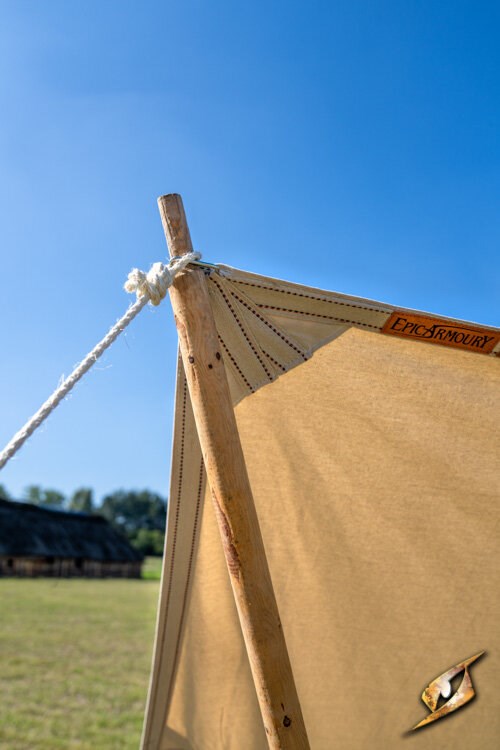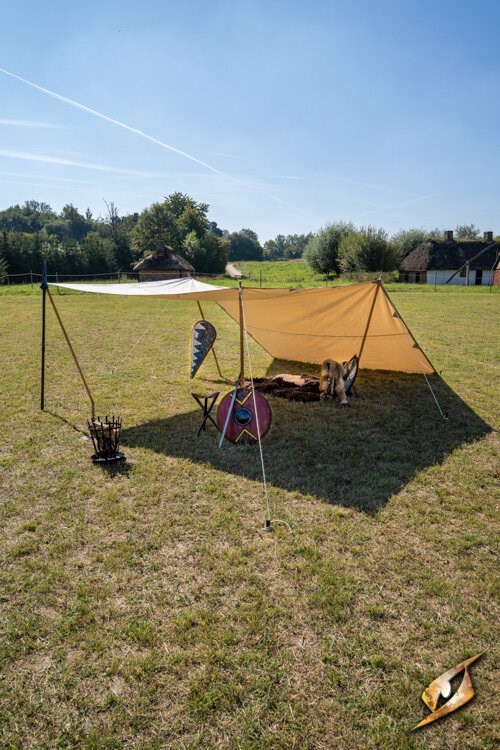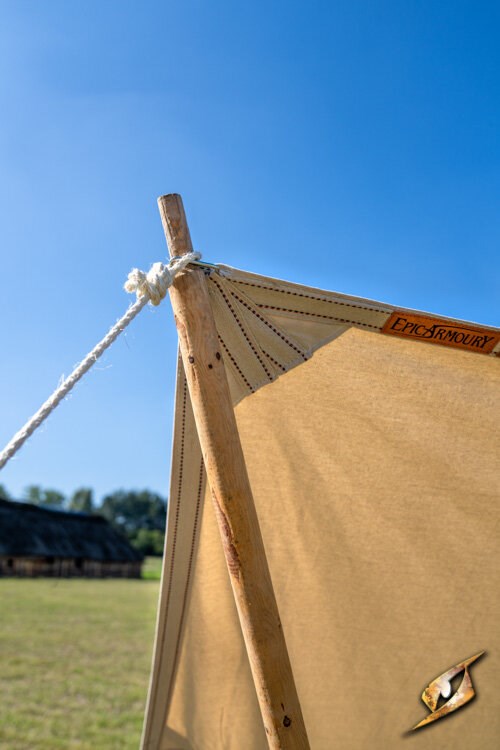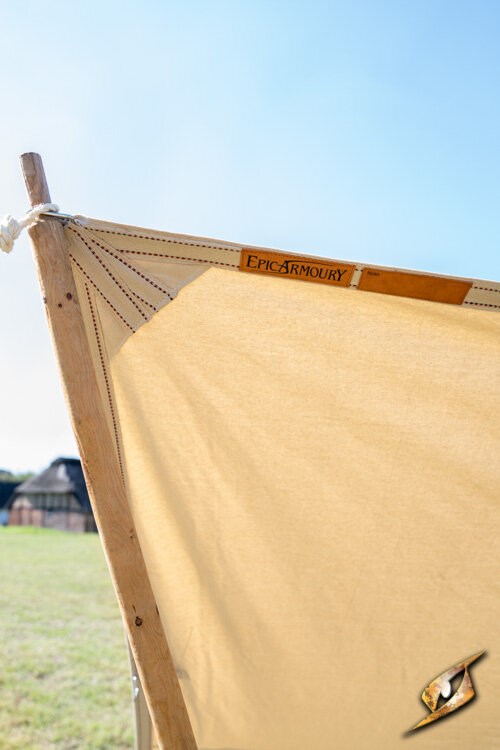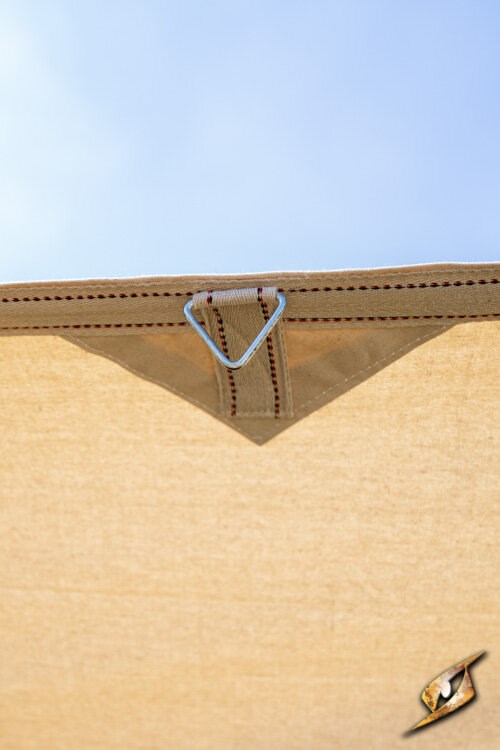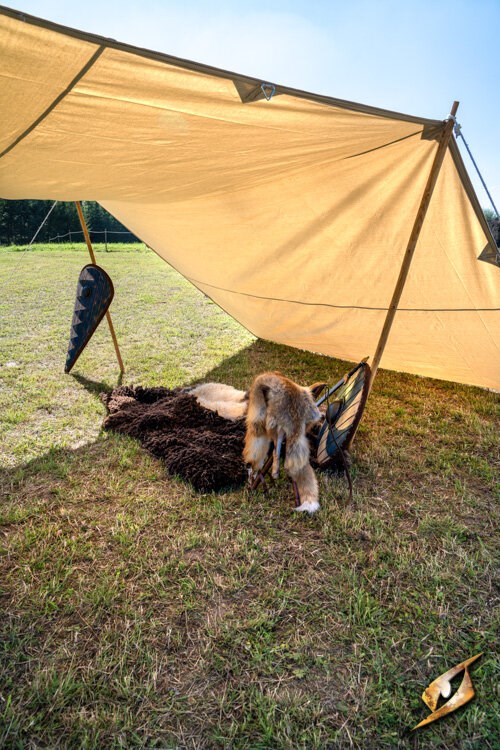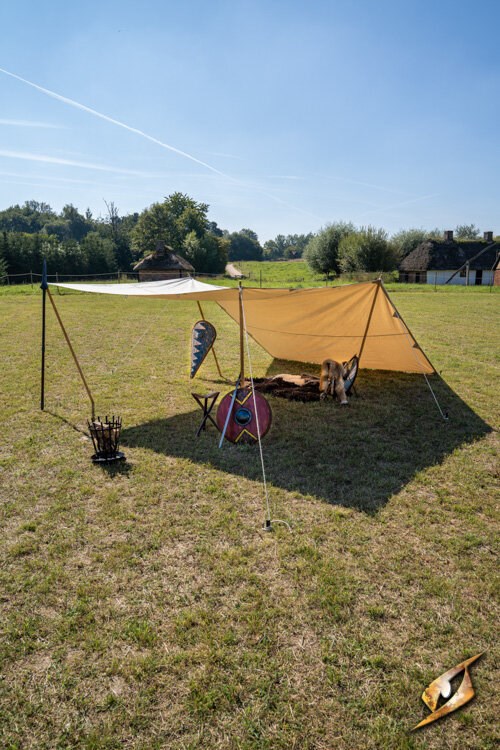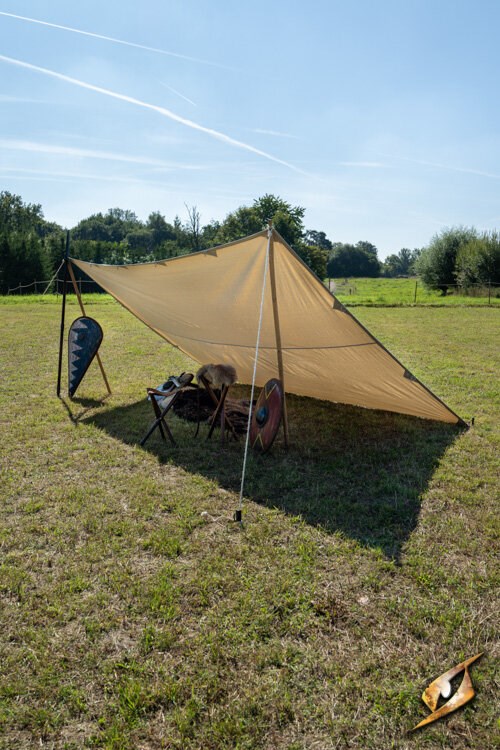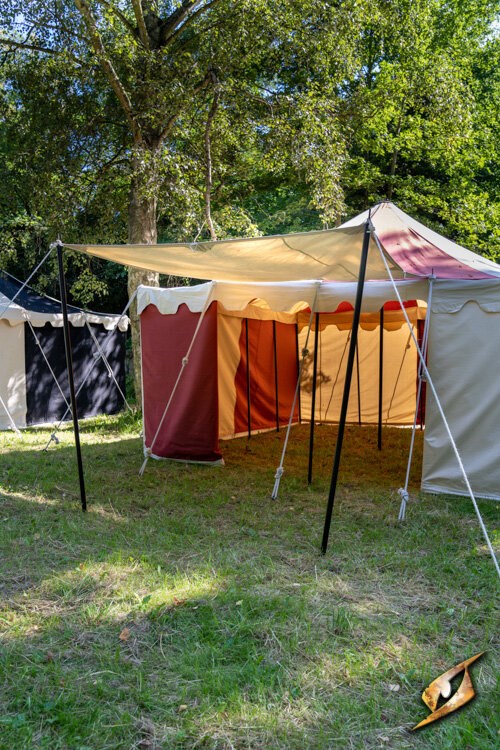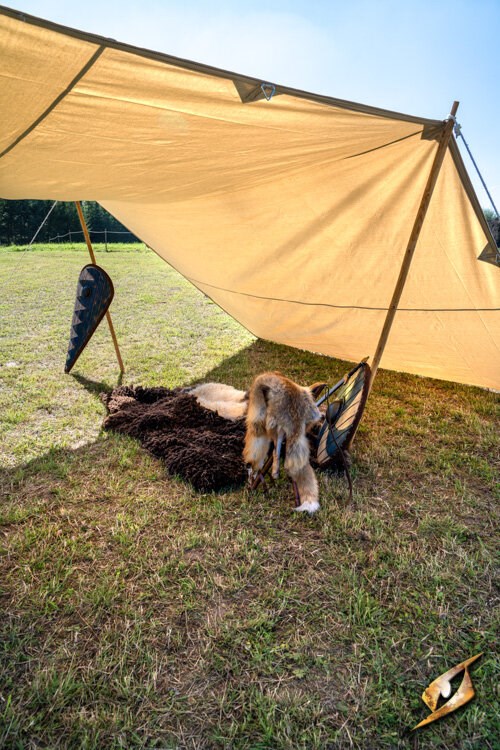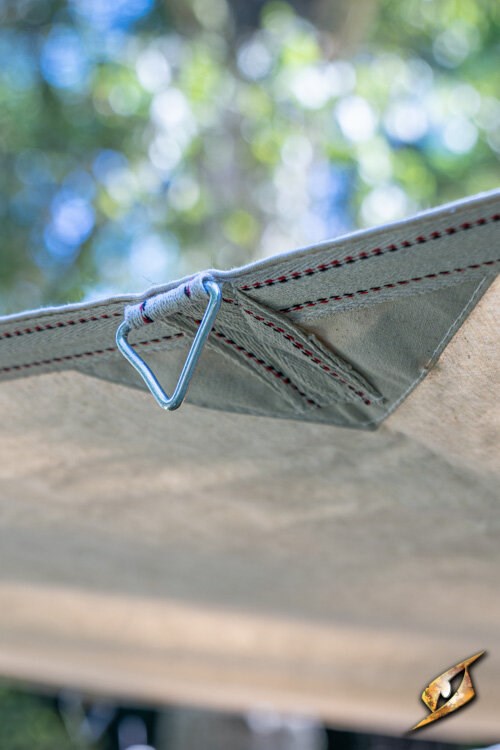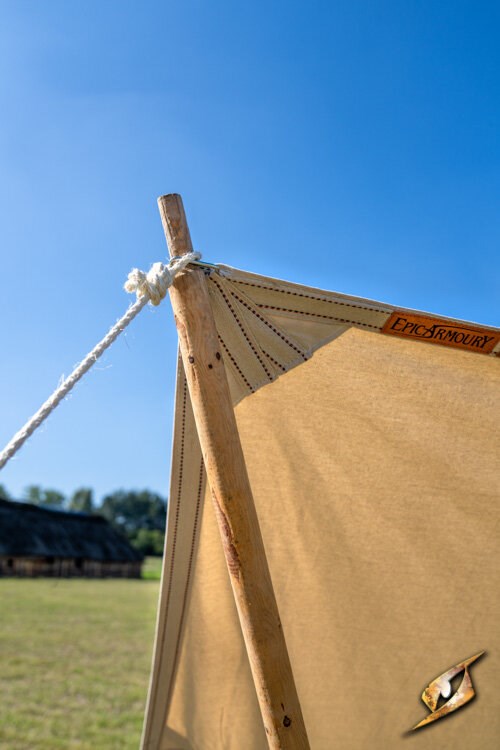 Description

Fitting

Technical Details
COVER ON THE MOVE
The Epic Armoury Tarpaulin is a simple yet conveniently versatile product. Made of an unbleached, heavy-duty fabric (65% cotton, 35% polyester, 350g/m²), weatherproofed with paraffin wax for extra durability, the Epic Armoury Tarpaulin is fortified with patches in each corner and along the canvas edges. A triangular ring is attached to each patch allowing the tarpaulin to serve multiple purposes: A practical awning as an elegant entrance to your tent? Or perhaps as a crossing between two tents? Raised on four tent poles and supported with pegs, the Epic Armoury Tarpaulin could even serve as a pleasant cover over a long table in the centre of your camp. With two tent poles and a few pins, it could become an improvised roadside shelter. Add a levitation spell, and it can even fly as fast as any carpet! Arcane discretion is advised. Note that poles, pegs, pins and guyrope are not included.
The Epic Armoury Tarpaulin is available in six sizes, all undyed: 2×2m, 2×4m, 3×3m, 3×4m, 3×5m, 4×4m, 4×5m, 4×6m.
WHAT DOES TARPAULIN MEAN?
The word tarpaulin is derived from tar, which has been applied for waterproofing throughout history, and the Latin word pallium defines a rectangular piece of cloth. Thus, a tarpaulin or simply tarp is a rectangular piece of waterproof fabric. However, we have designed the Epic Armoury Tarpaulin with modern upgrades to provide you with the best and most versatile experience!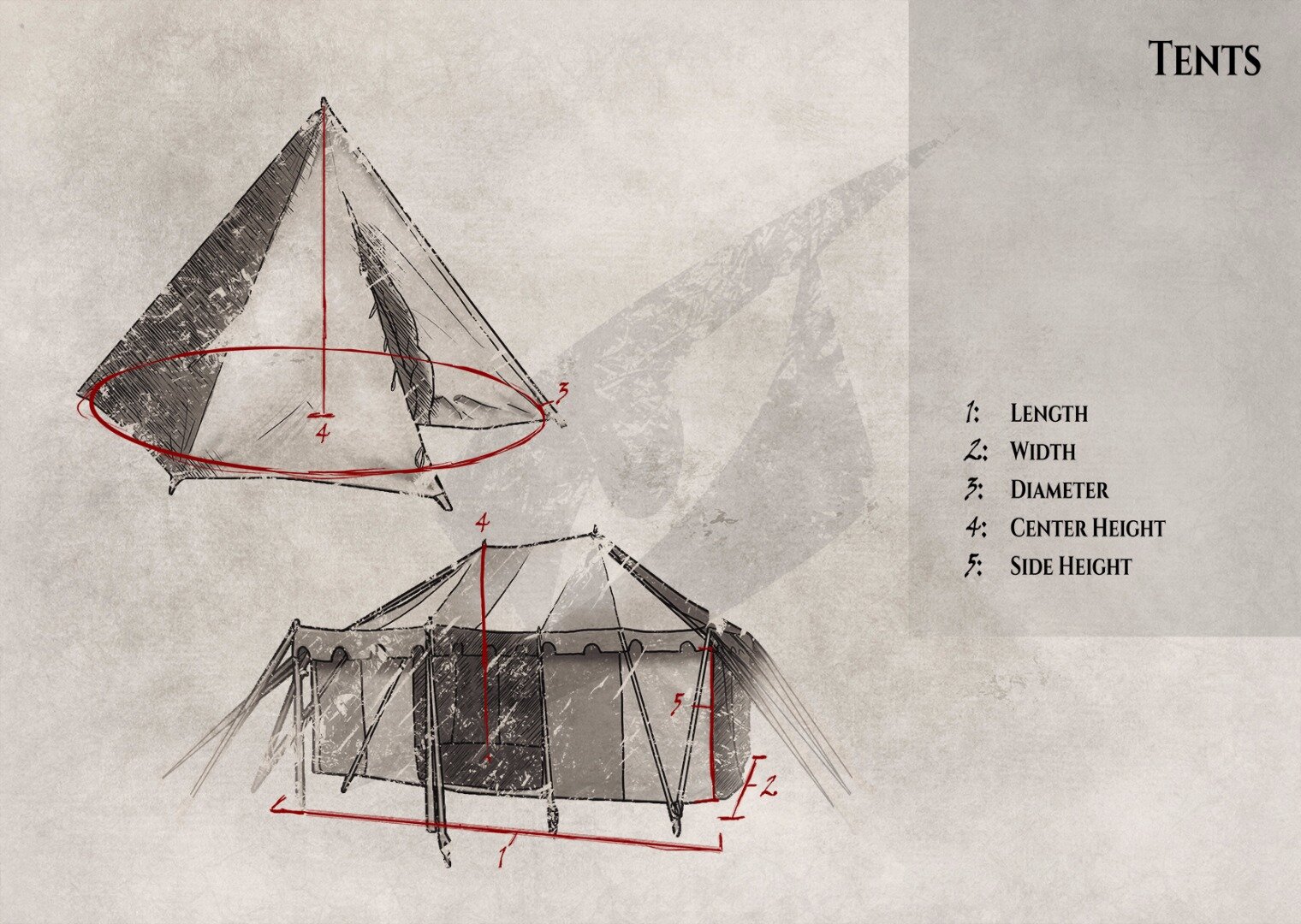 Brand:
Epic Armoury
Product type:
Accessory
Release date:
01/05/2022