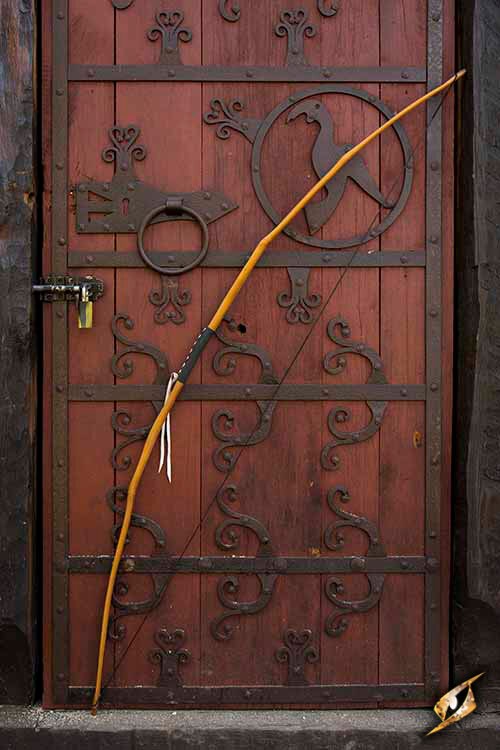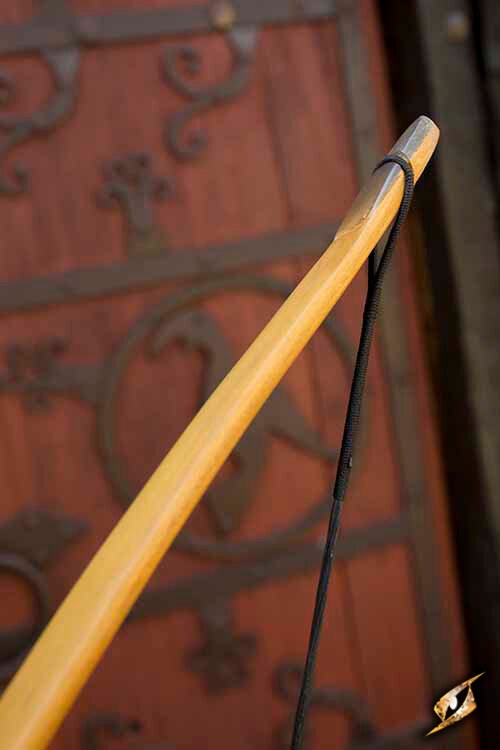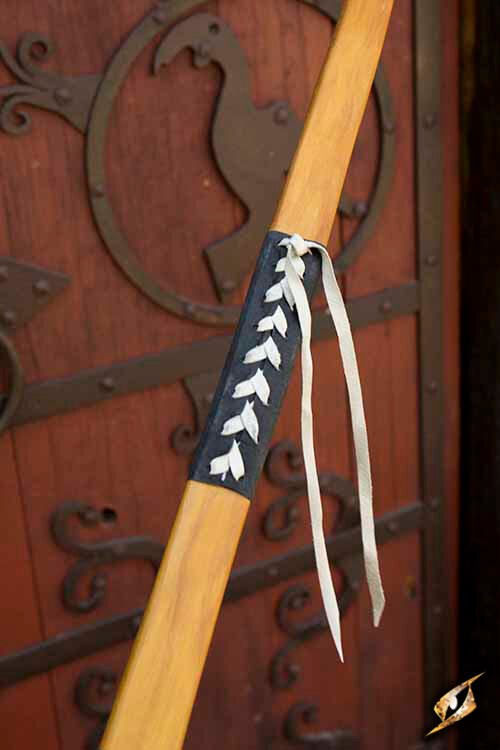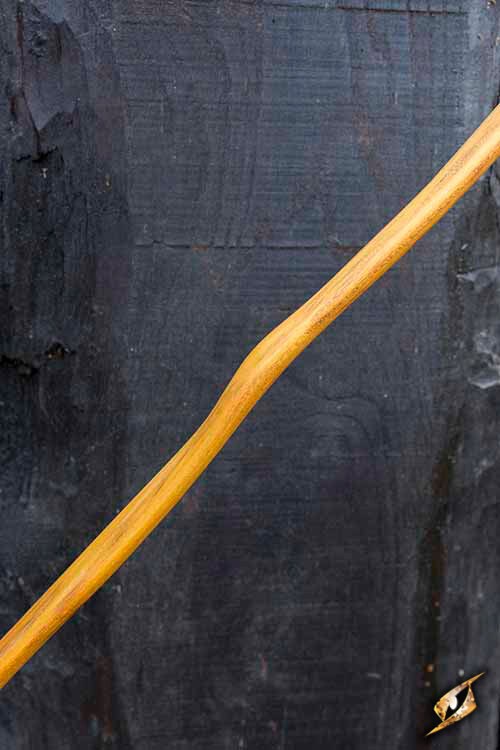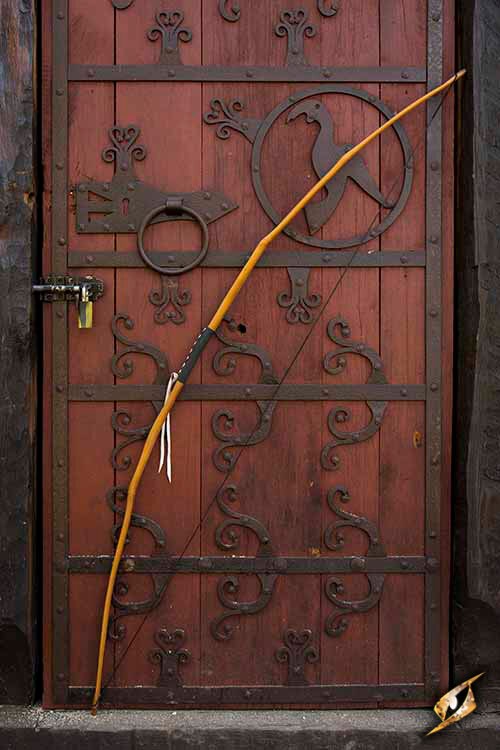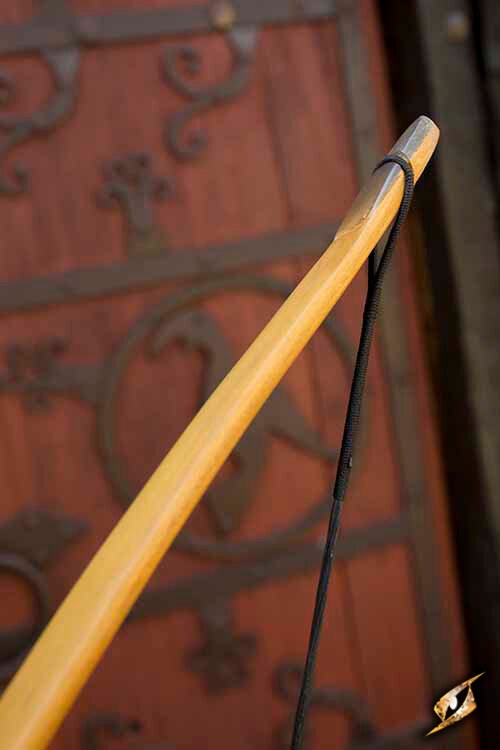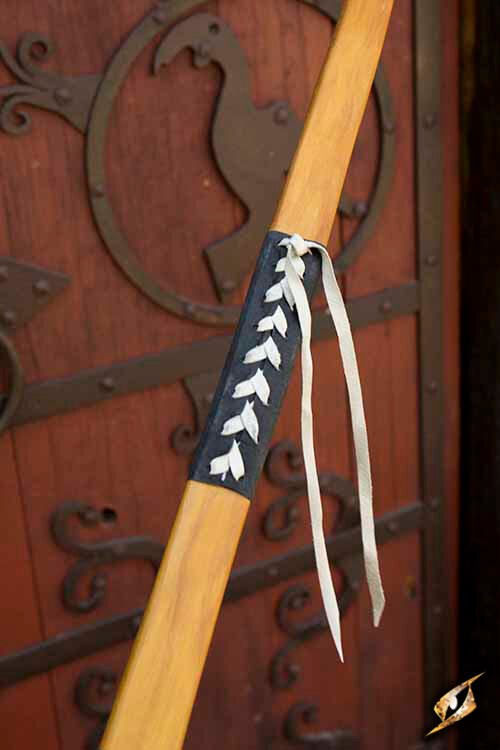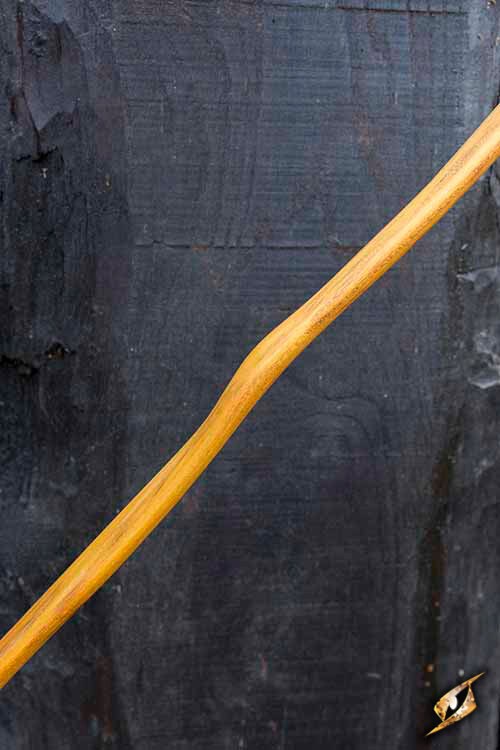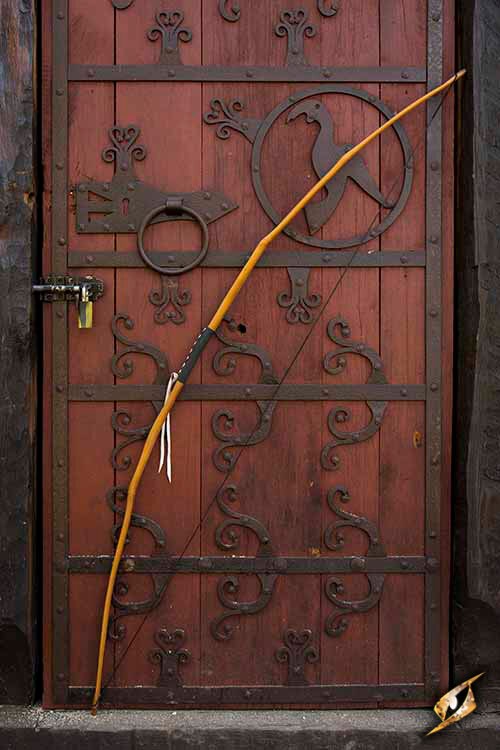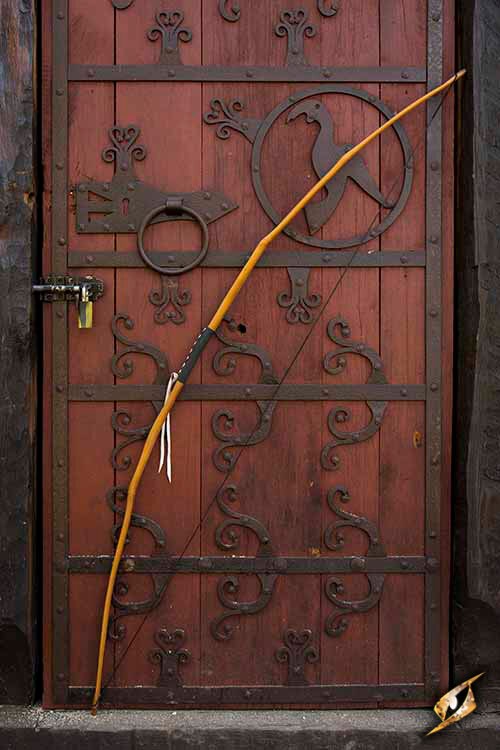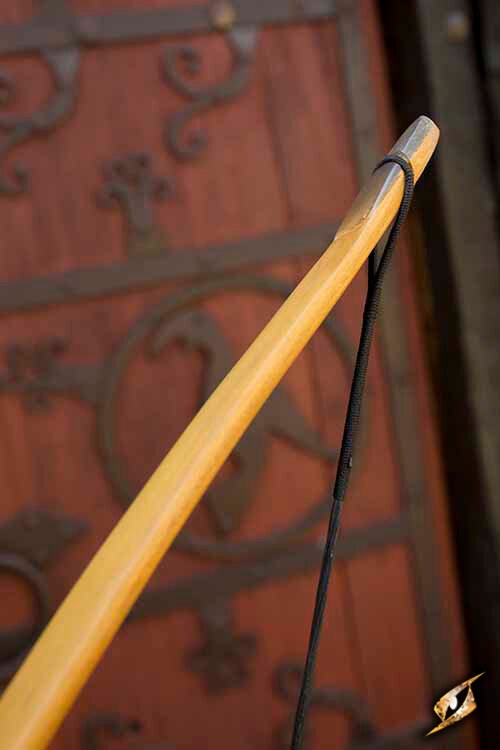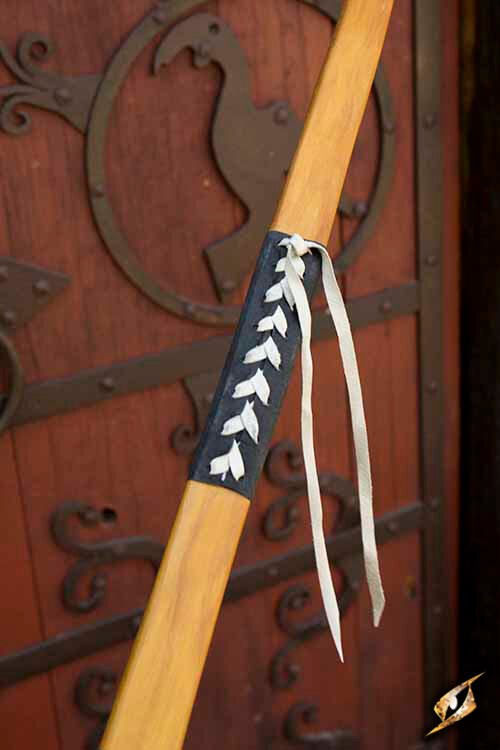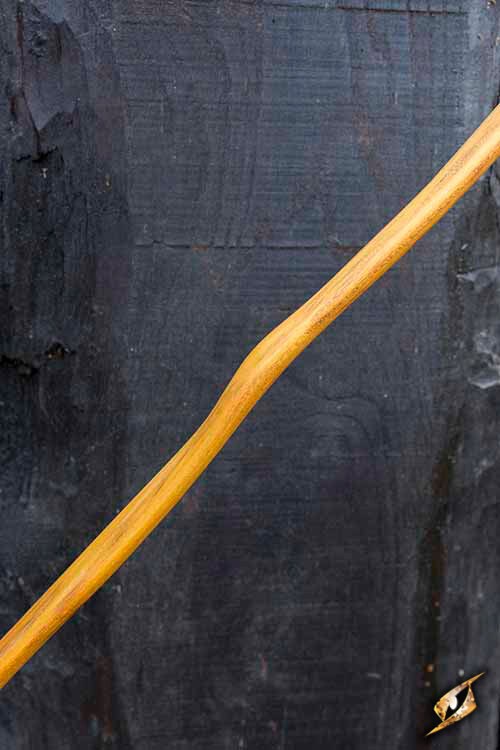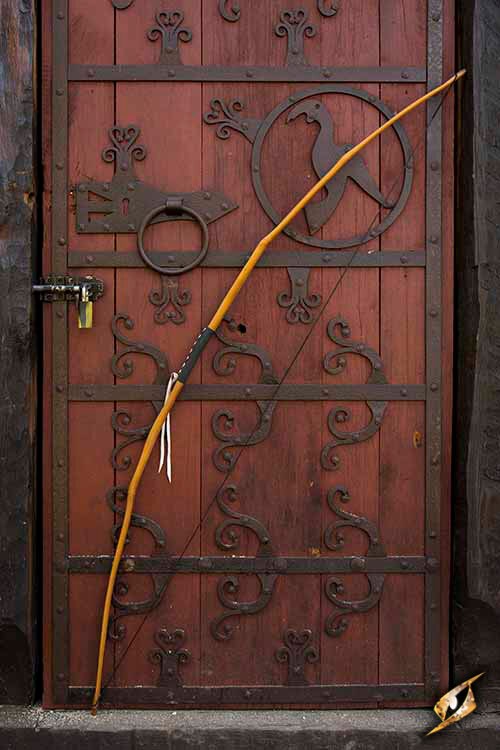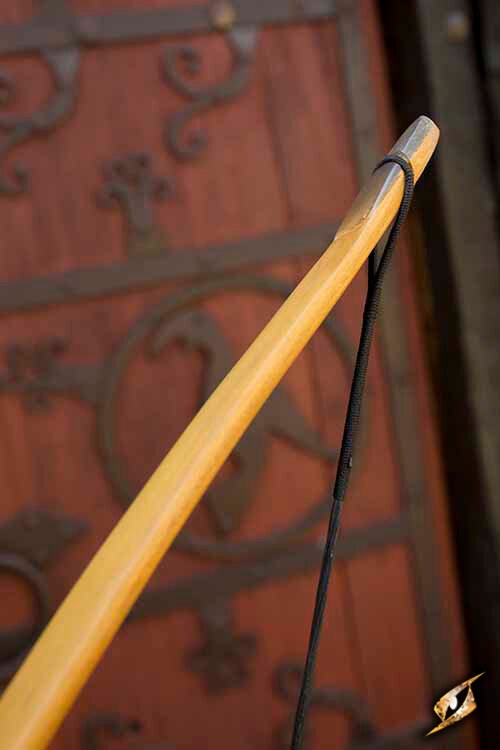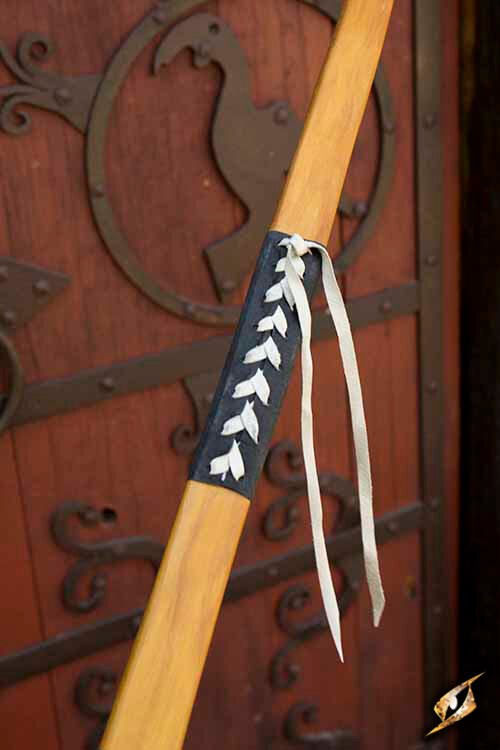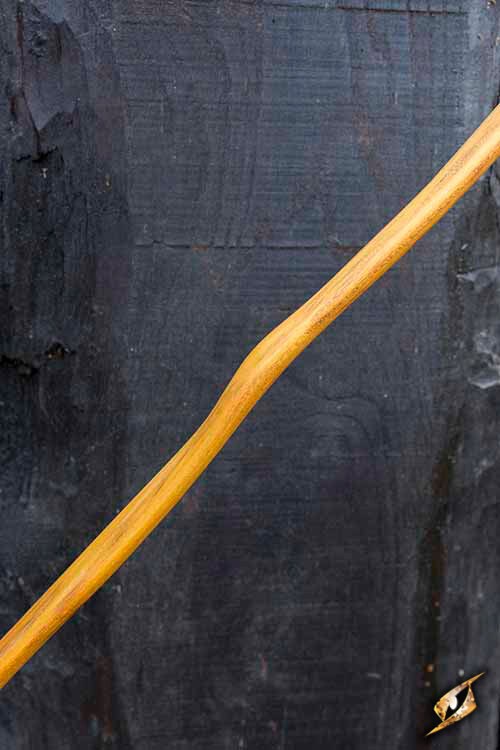 Description

Fitting

Quality

Technical Details
SOUNDLESS HUNTING
Made of a wood traditionally used for bows, the Osage Orange Wood LARP Bow has a gorgeous finish to its wood grain, resulting in an authentic, historical look. It is perfect for hunting food or foe and for crafting your native shaman character or your animalistic, savage elven character. In iconic longbow style, this bow is great for LARP, practice, and more. The tips of the bow are reinforced with fiberglass, and the grip has a laced-up, leather-like wrap. Both right-handed and left-handed archers can use this ambidextrous LARP bow. Practice your technique or strike an enemy at range with this real wood LARP bow.
The draw weight off this bow of shelve is approximately 28-29lb (+/- 5 lb) / 13 kilograms / 448 oz messured with a 28" shaft. As this is a wooden bow, the draw weight will come down about 3-4lb after a few sessions of shooting. String is included with the bow.
As this item is made from natural materials, please note that appearance can vary slightly from what is shown. Please Note the draw weight can vary by 5 pounds above or below the listed amount.
HISTORY
Osage Orangewood got its name from the Osage Indian Tribe because it was a common tree on their land
Because of its hardness and durability it is perfect for making weapons like bows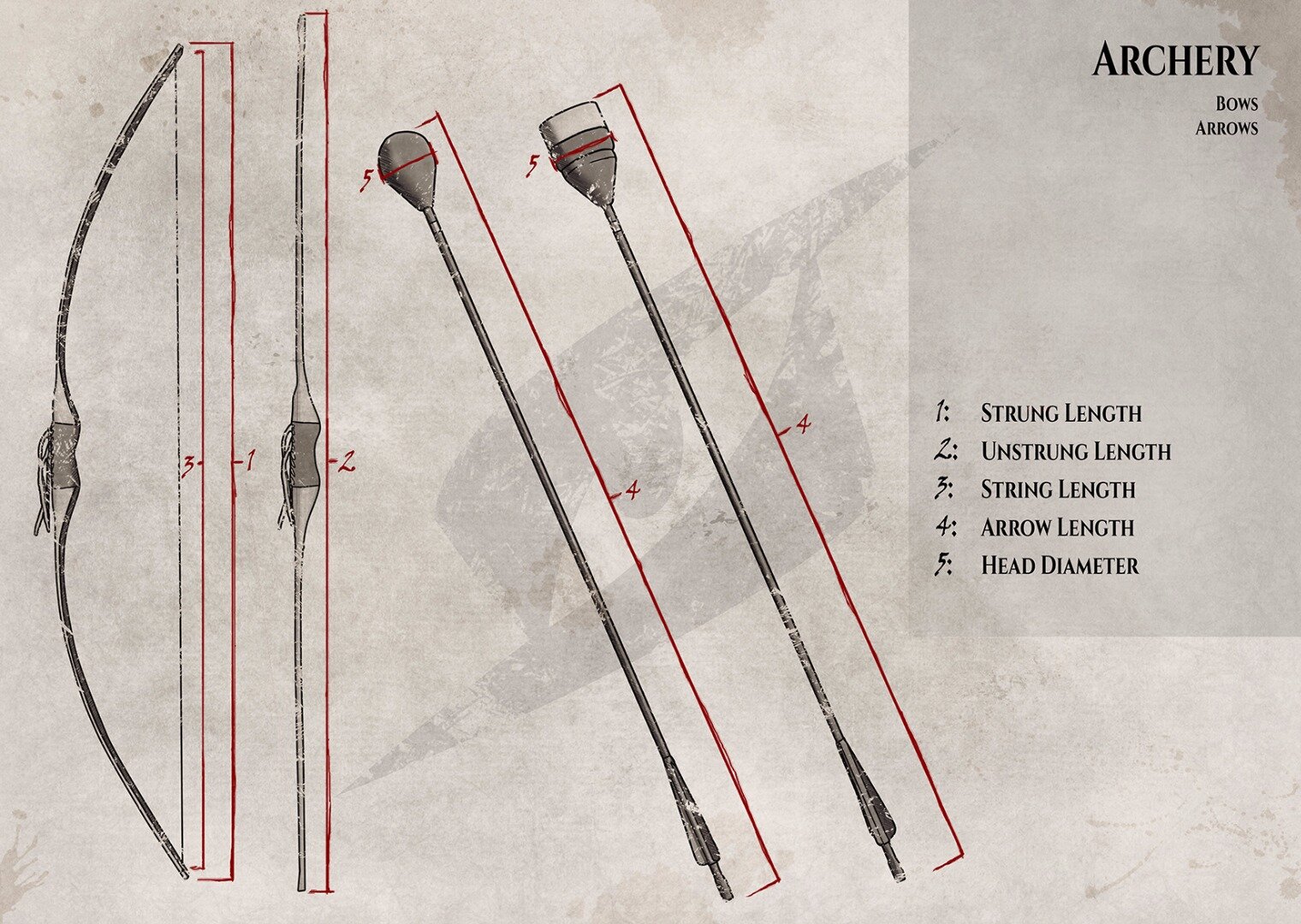 Features a beautiful wood finish
Made of wood and fiberglass
Has a leather-like grip which is ambidextrous
Has a draw weight of 13 kilograms / 28 lbs
Includes a Dacron bowstring
Great for LARP, archery practice, and more
Tips are made of fiberglass
This product is handmade and hand-painted and therefore unique. As a result, when compared with similar item numbers, this product can have natural deviations in pattern, colour and shape, which are not considered defects or faults.
We produce our image material in a natural environment, where lighting and surroundings can affect colors and contrast. The displayed images may therefore appear different from the product you receive from us.
Measurements are all in cm if not stated otherwise.
Brand:
Epic Armoury
Universe:
Ethereal
Materials:
Wood
Product type:
Bow
Release date:
02/02/2020
Maintenance
When not in use, keep the bow unstrung to increase its life. Store the bow horizontally in order to protect the tips. Do not leave it in the sun for long periods of time, if you do, make sure it cools down before use. Never release the string without an arrow, since the shock of the shot will be absorbed by the bow and might cause damage.
Cleaning
Use a damp cloth to wipe away any dirt from the bow and then wipe dry. Simple as that! The only thing you might have to worry about is the string, which may eventually appear ratty or worn. Replace the string when this happens. String is cheaper than replacing a broken bow from a string snapping!
If you want to increase the life of your string, you can add a little bit of wax. Wax will protect the string from moisture while also keeping the threads together.