Chemical Safety
With all our products, we adhere to the regulations on persistent organic pollutants (POP) under the European Chemicals Agency (ECHA) and the Registration, Evaluation, Authorisation and Restriction of Chemicals Regulation (REACH), which addresses the production and use of chemical substances, and their potential impacts on both human health and the environment on behalf of the European Union. In these regulations, we pay particular attention to complying with the limit values ​​for cadmium, lead, nickel, azo dyes, hexavalent chromium, aromatic hydrocarbons (PAH), CMR substances, perfluorooctanoic acid (PFOA), perfluorooctane sulfonates (PFOS) and decabromodiphenyl ether (deca-BDE).
Foam Weapons
Our foam weapons undoubtedly make up the majority of our most iconic products. We often receive enquiries about how hard a player is allowed to hit opponents and whether our products can cope with the physical force. The short answer is: Yes, our weapons can take the stress, but the appropriate amount of applied force should instead be based on a mutual agreement between players. A golden rule in roleplaying is to always be gentle with fellow players when acting harshly against their characters.
All our foam weapon products designs are thoroughly tested in regards to their structural integrity in the following five-step test approach:
A stab test where the tip of the weapon is repeatedly struck against a hard surface to ensure the durability of the tip reinforcement, deformation and integrity.
A bend test where the weapon is subjected to repeated bends and twists to ensure the structural integrity of all foam and core elements.
An abrasion test where the weapon is ground repeatedly against a hard edge ensures the foam does not damage too quickly under high friction conditions.
A tear test where the weapon is subjected to minor cuts, which are then pulled on to test the tear strength of the closed-cell foam. 
An impact test where the product is subjected to heavy impacts against various surfaces and against people ensures structural integrity, safety, and comfort.
Foam Weapon Product Types
We produce three types of foam weapon products; carved foam products also called Classic, injection moulded foam products and hybrid foam products.
Classic Foam Weapons
The classic foam products constitute many of the Epic Armoury weapons. They are made from a fibreglass core, tipped with a Kevlar primer, wrapped in a protective fibre mesh, padded with closed-cell ethylene-vinyl acetate (EVA) foam and finally covered with a coat of pigmented latex. Compared to our other construction types, these weapons are lightweight and offer a softer impact upon strike at the expense of ornamentation detail on the grip and crossguard.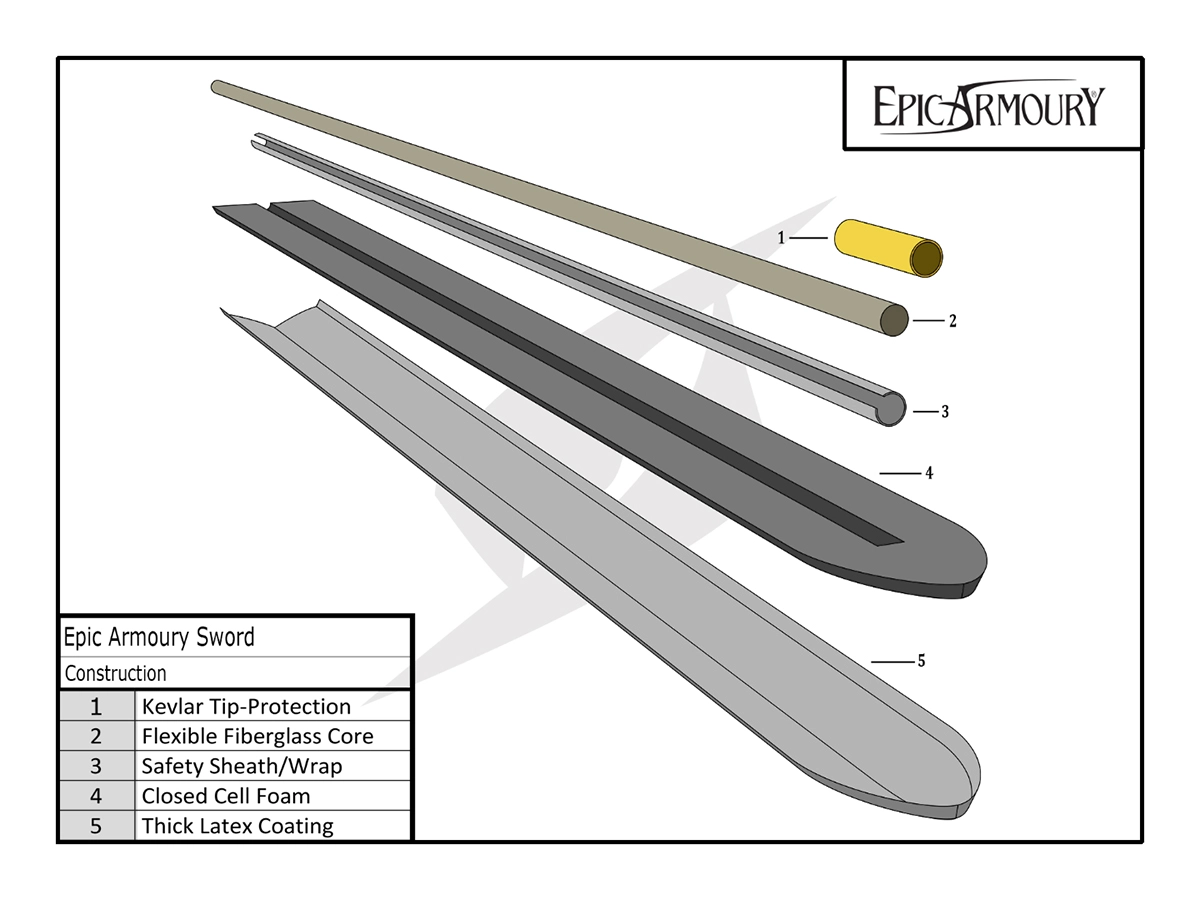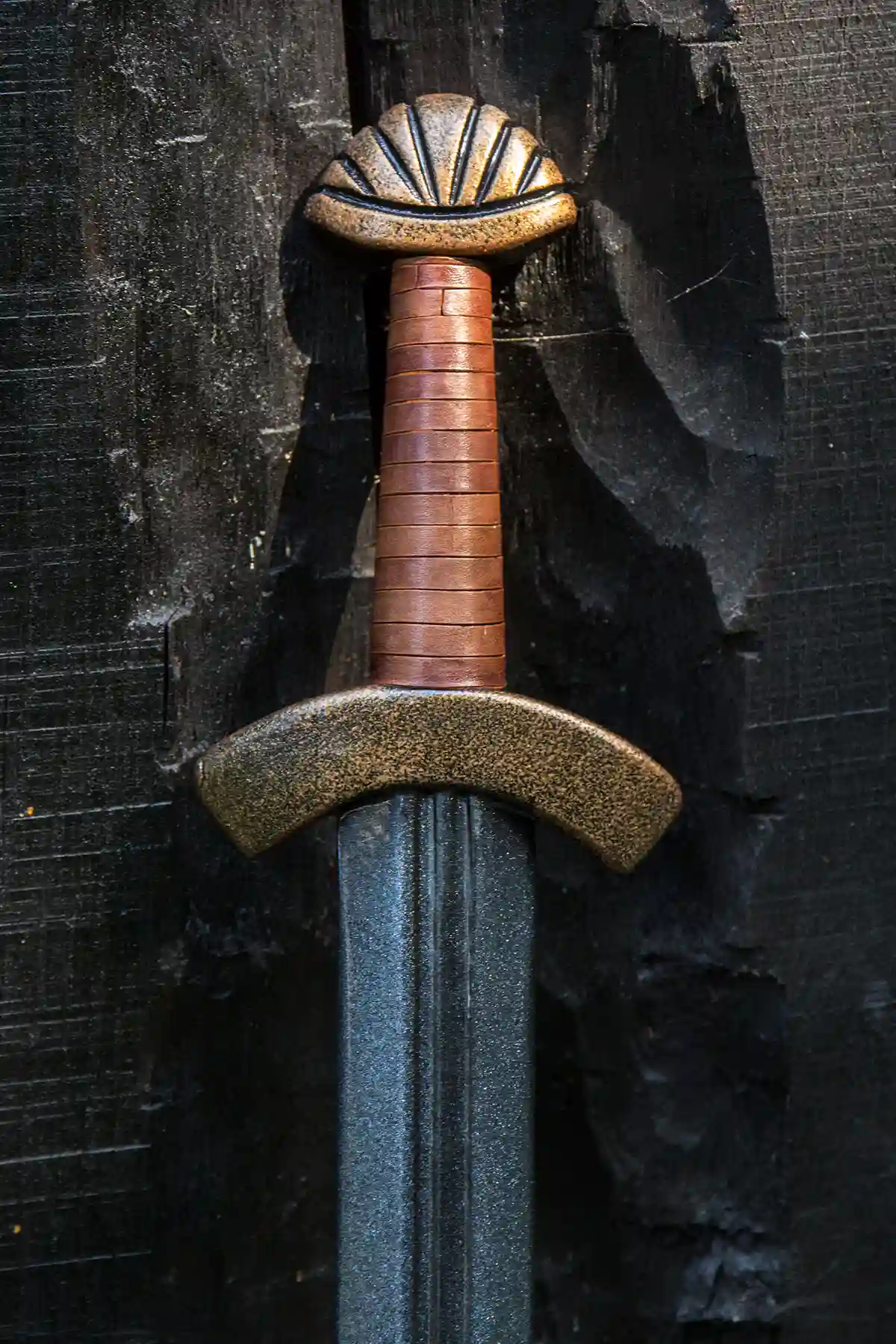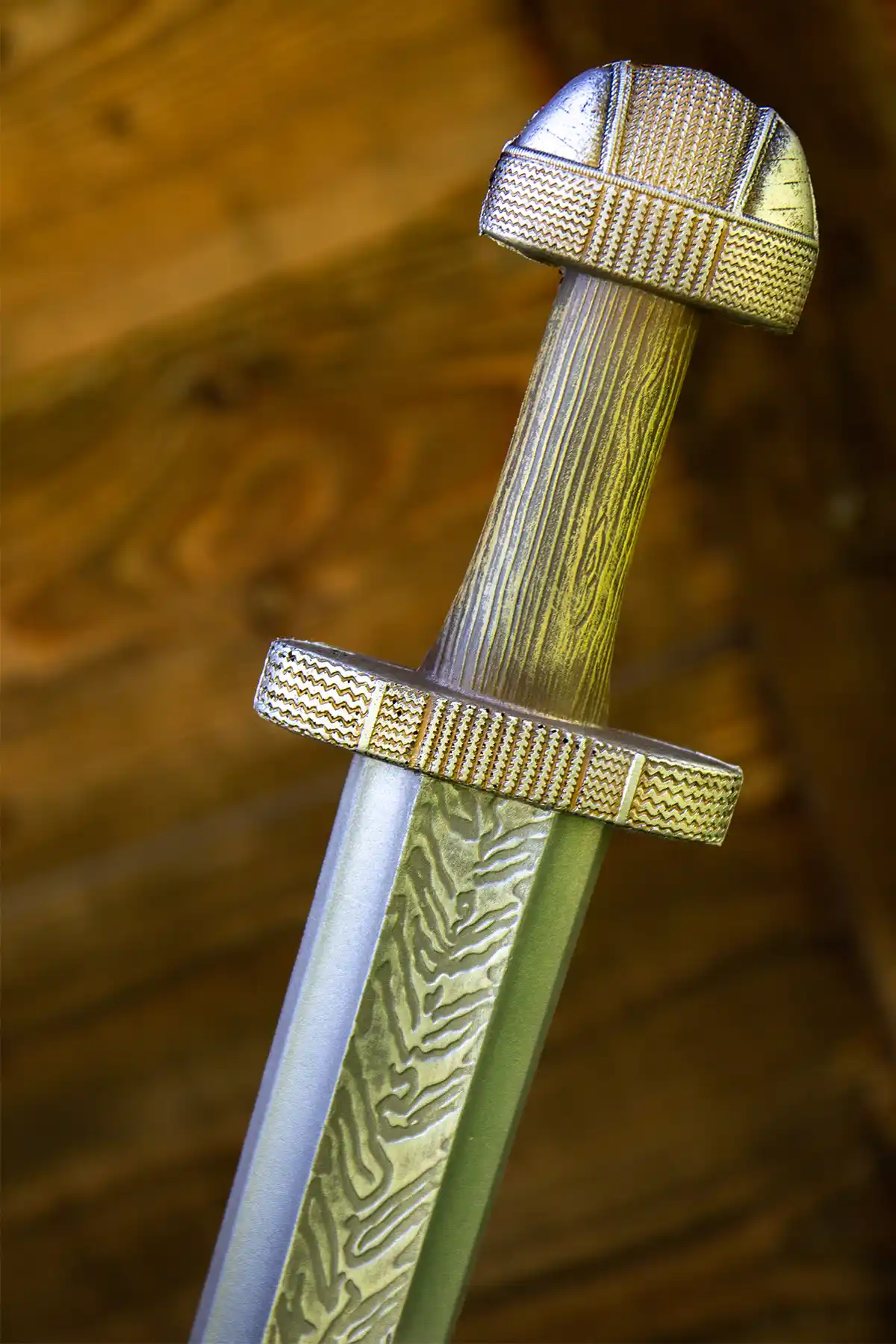 Injection Moulded Weapons
The injection moulded products constitute our Stronghold and Stronghold Master Collection brands and offer maximum durability with minimal maintenance. The products are constructed from a round fibreglass core fitted with a reinforced polymer primer that allows for a gradual stress reduction upon impact. In contrast to the carved foam products, the soft parts of the blade are entirely based on an injection mould of closed-cell ethylene-vinyl acetate (EVA) foam. It is a manufacturing process where individual elements are produced by injecting molten material into a mould, thus omitting the need for a protective layer of pigmented latex. The handles are made from polyurethane (PU) foam that offers a firm grip and rich ornamentation. The overall result is a foam weapon with a soft, resilient blade and a highly detailed handle. Some foam products, such as the Black Shuriken and Elven Throwing Knife, are made cast without a core to meet safety standards when used as throwing weapons.
Hybrid Foam Weapons
The hybrid foam products constitute many of the Epic Armoury weapons. The construction combines the closed-cell ethylene-vinyl acetate (EVA) foam blade from our carved foam products with the highly detailed and weighted polyurethane (PU) foam handles from our injection moulded products, also used in the Stronghold Master Collection. Thus, these products offer a perfect combination of a lightweight blade and an intricate handle that only requires moderate maintenance.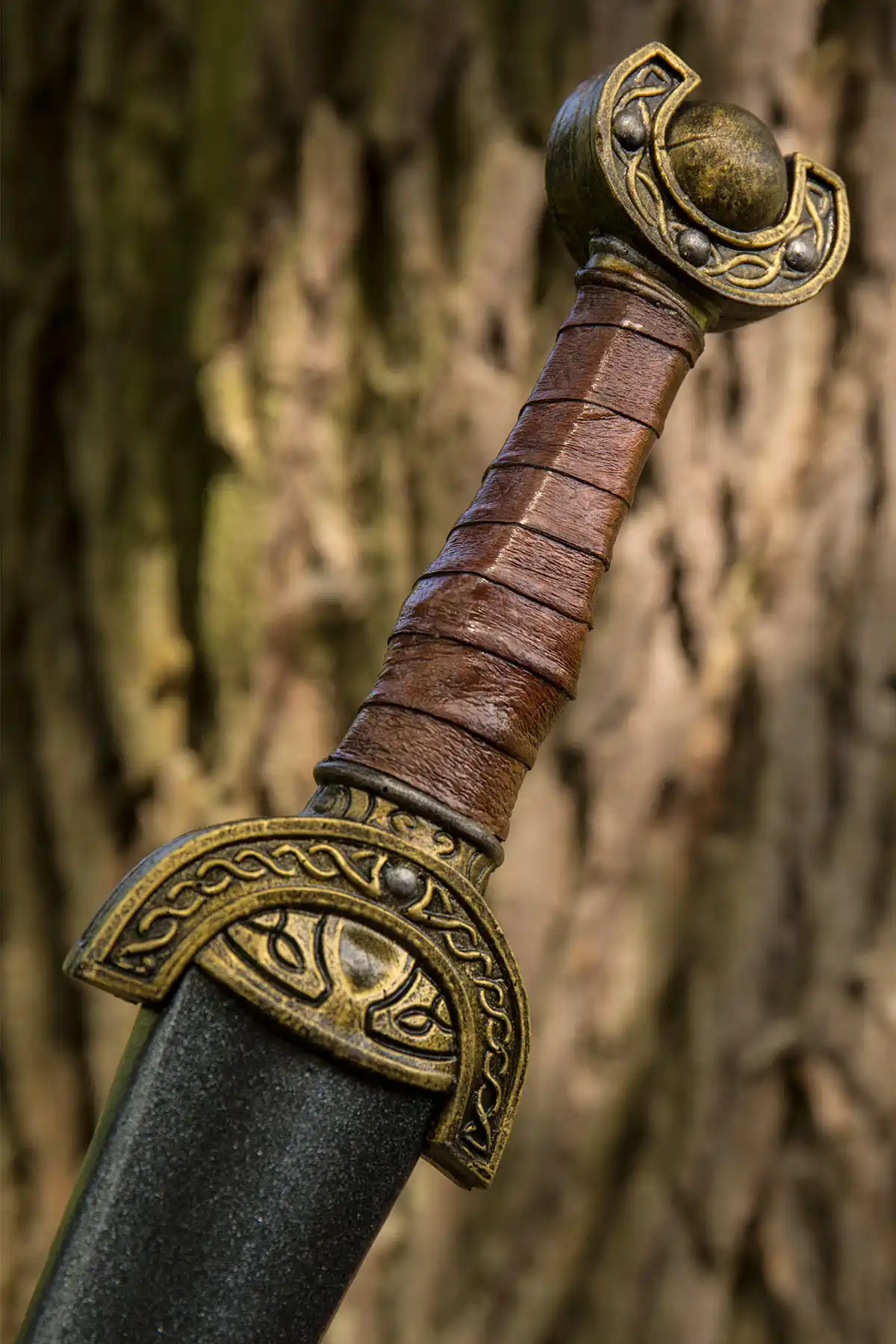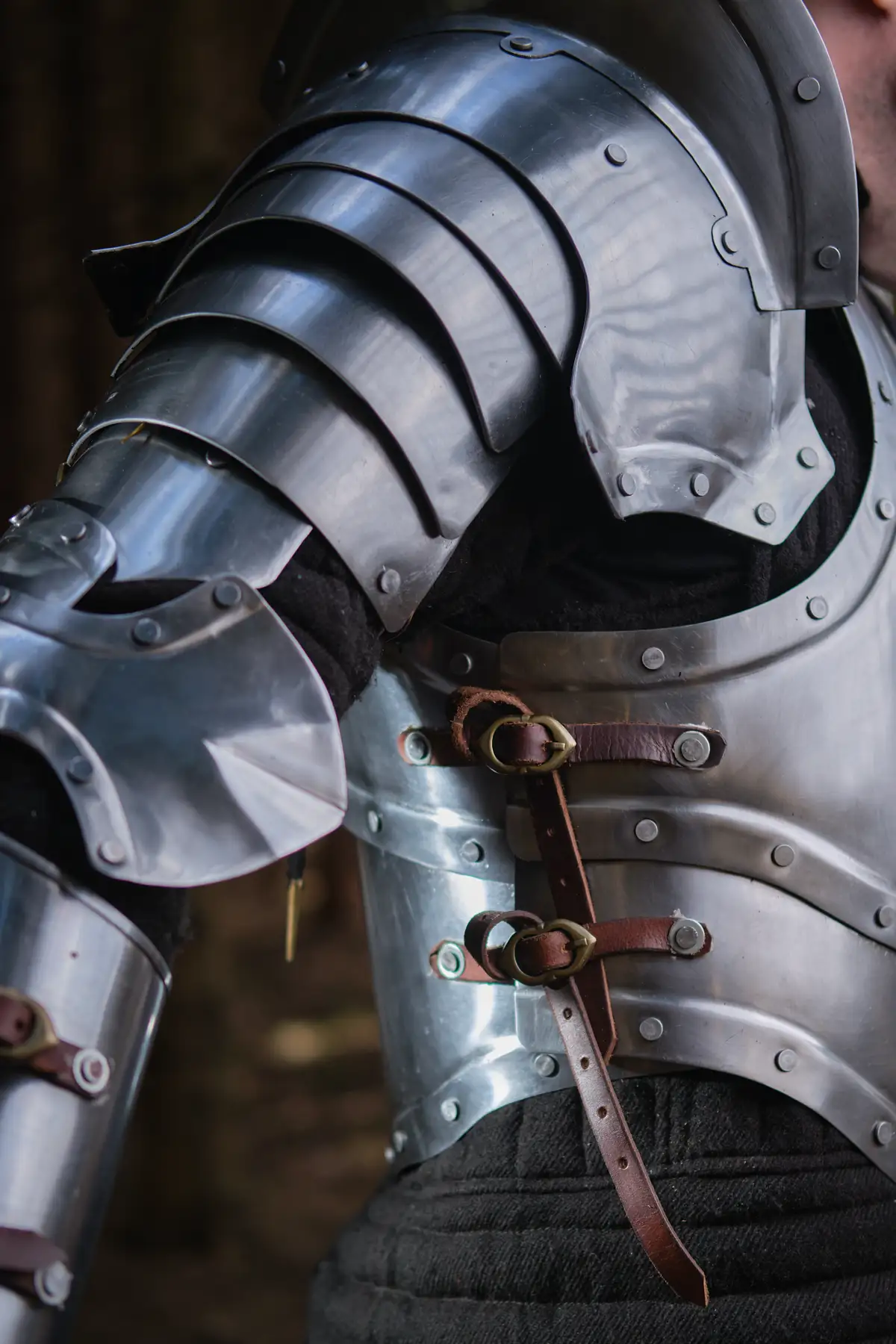 Metal Products
Our metal products mainly consist of various styles of body armour, such as helmets, pauldrons, cuirasses, vambraces, gauntlets, belt shields and greaves. Each metal product design is hammered and shaped by hand from mild steel. Most of our armour products are designed as costume pieces with a hardness of gauge 19 and therefore do not comply with existing armour protection standards.
Leather Products
Our leather products cover armour, bags, belts, boots, scabbards and quivers. To ensure that these products are safe to use with regular skin contact, we carefully comply with regulations regarding the maximum content of hexavalent chrome, antimony, arsenic, barium, cadmium, lead, mercury and selenium in materials that may come in contact with skin.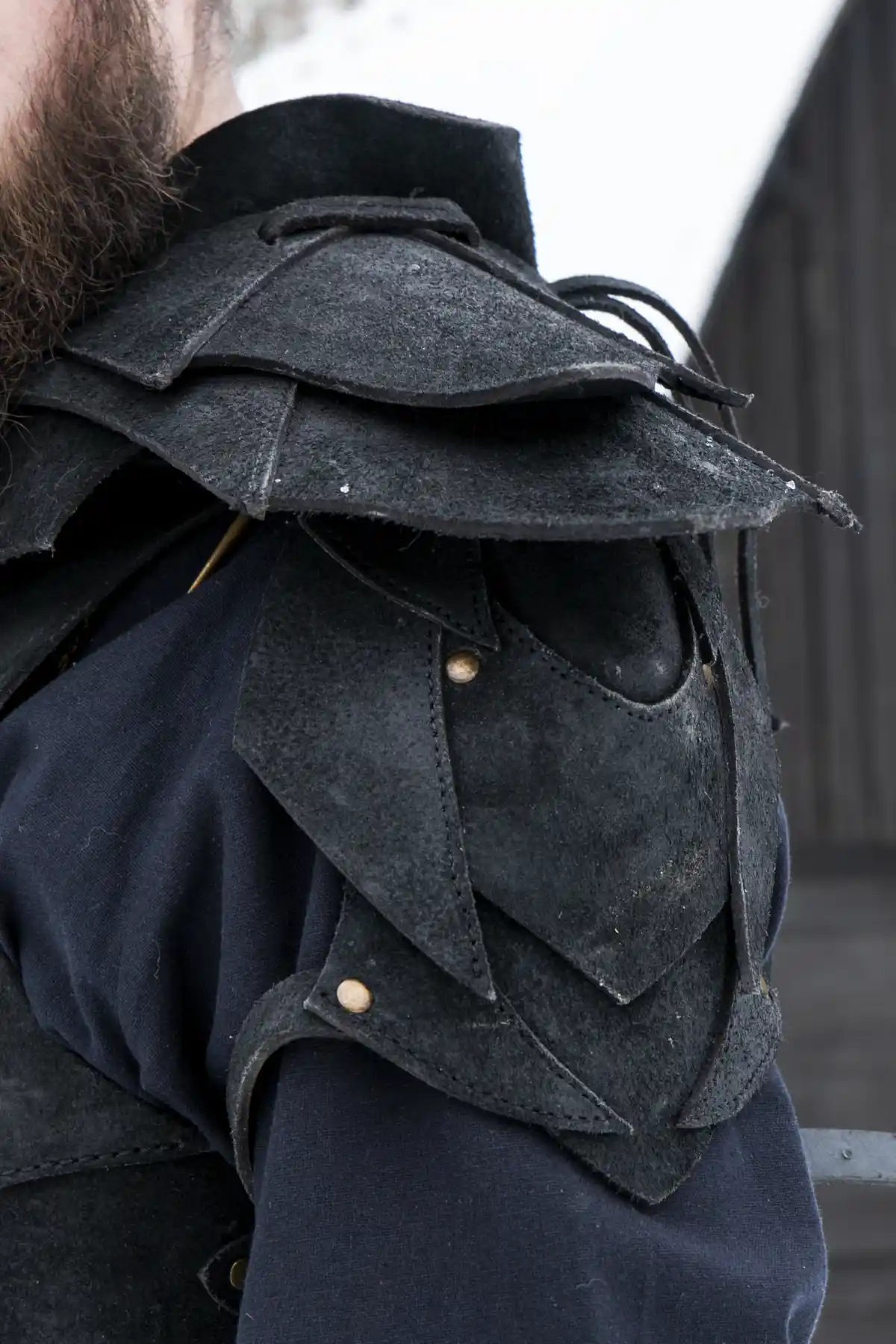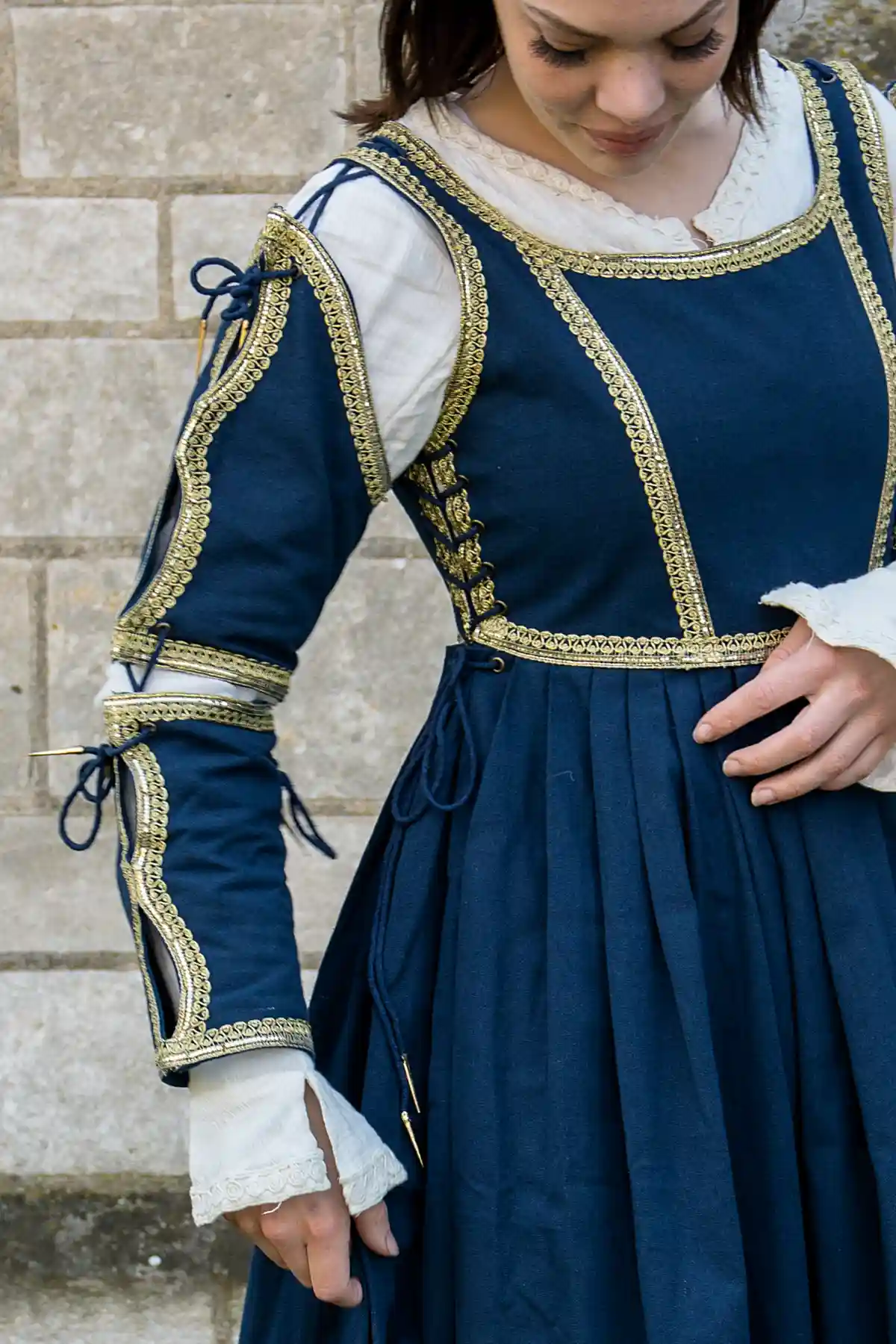 Textile Products
Our textile products cover dresses, pants, shirts, tabards, tunics, leg wraps, capes and gambesons. Many of our products consist of 100% cotton, but we also offer a wide variety of products made from various blends between cotton, wool, polyester, nylon, satin and velvet. To ensure the quality of our apparel, we apply the following five-step in-house check approach to all textile designs:
A size check: All product designs are tested to see if the different sizes match the wanted fit and look.
A wash check: All product designs are washed at 30 °C to check for discolouration.
A stitching quality check: All seams on the product designs are carefully checked for thread quality, stitching finish and matching colour to the fabric.
A fabric quality test: All product designs are checked to ensure the correct weight, feel and appearance for design, composition and expression.