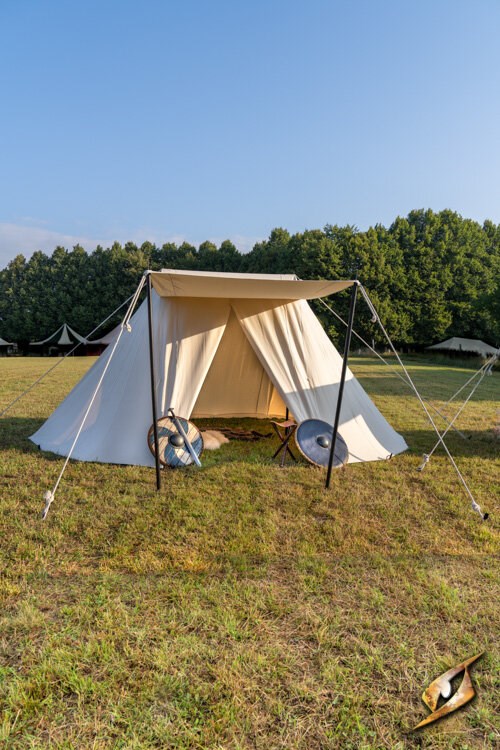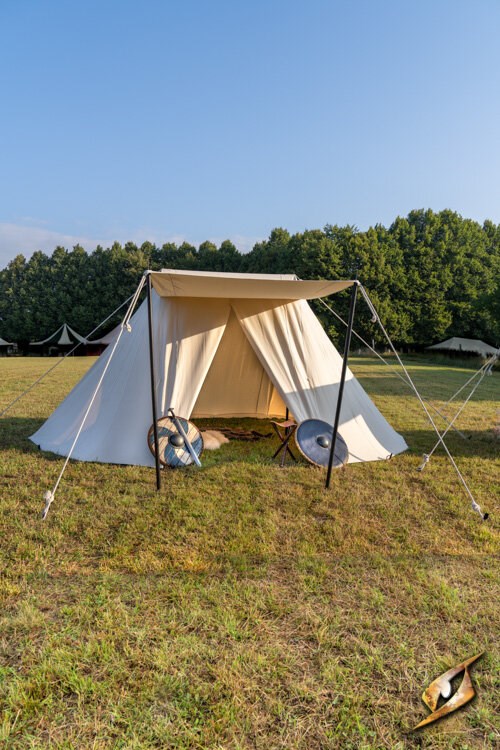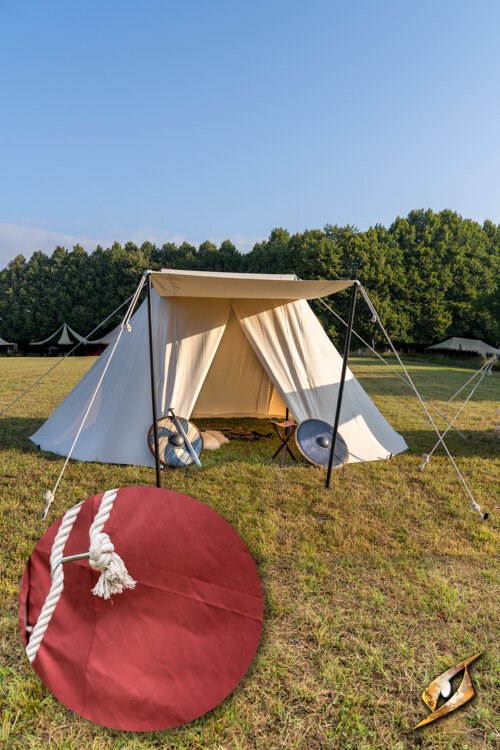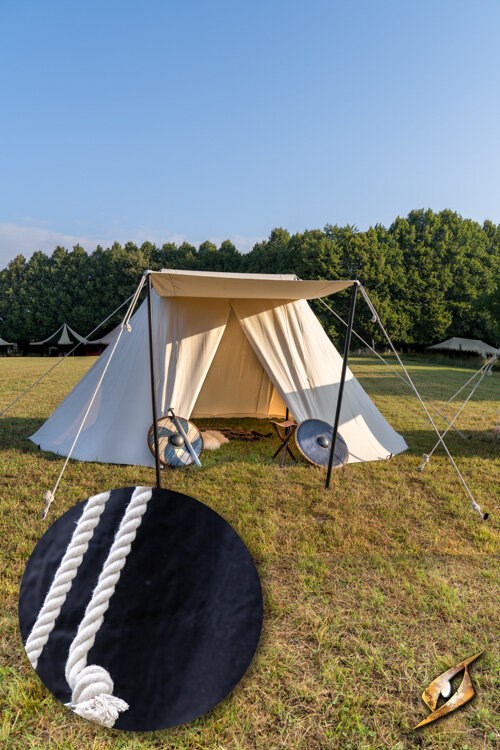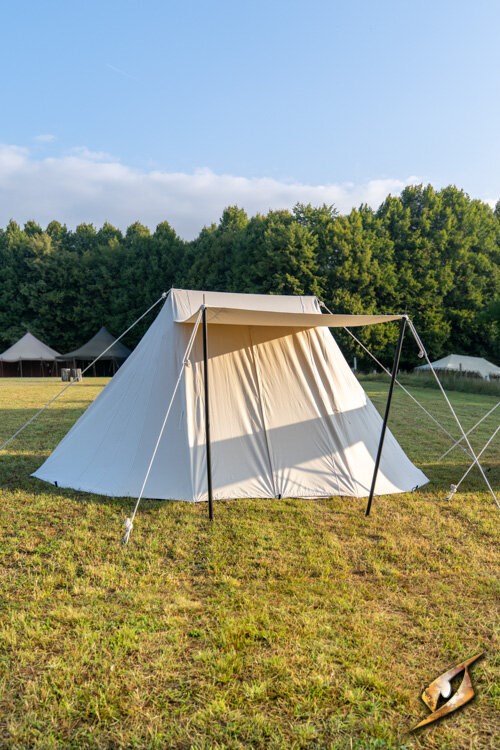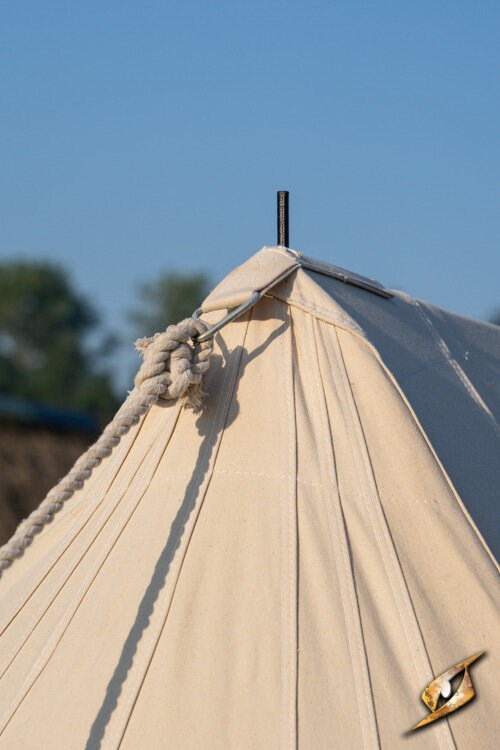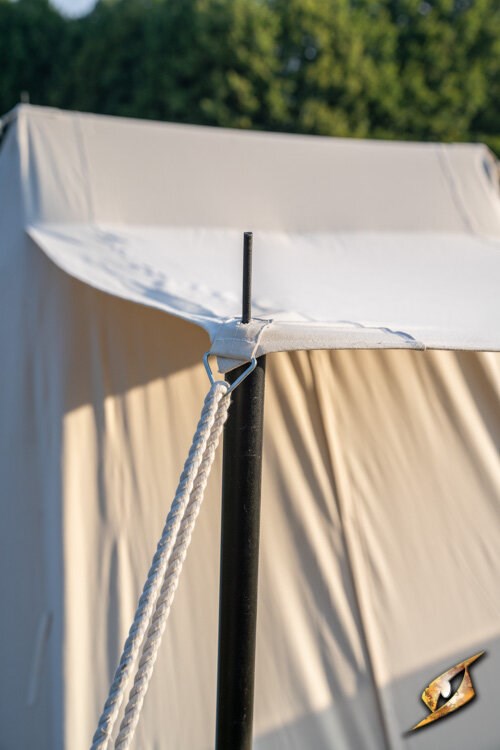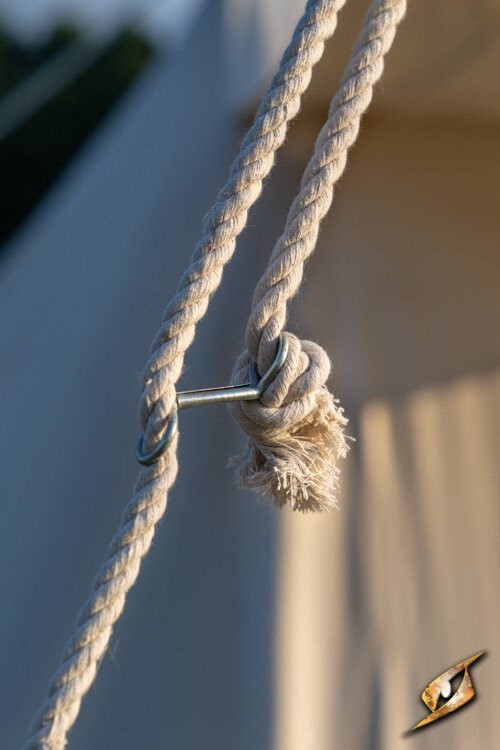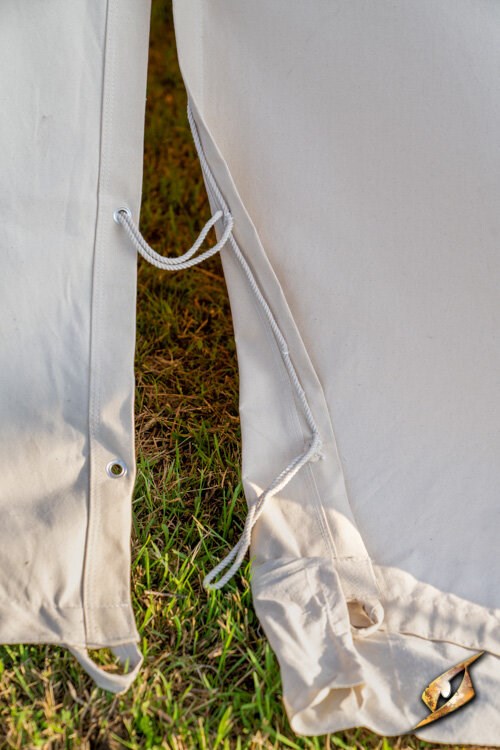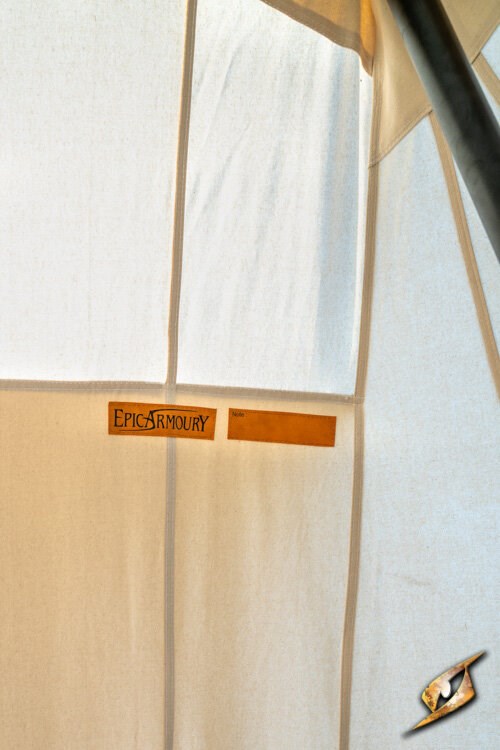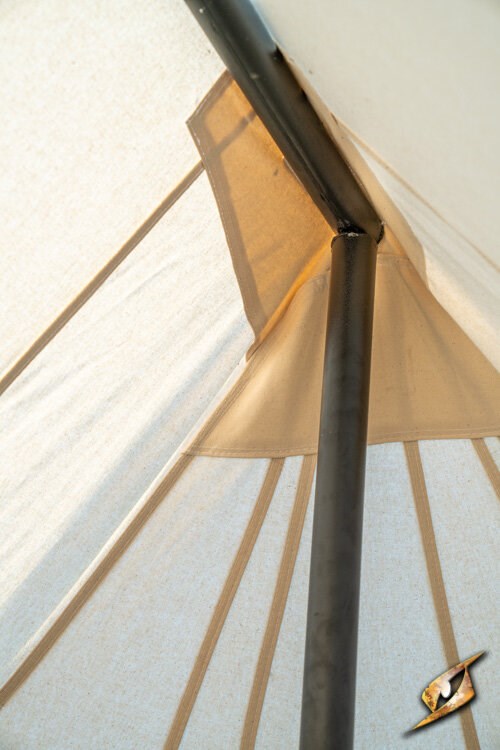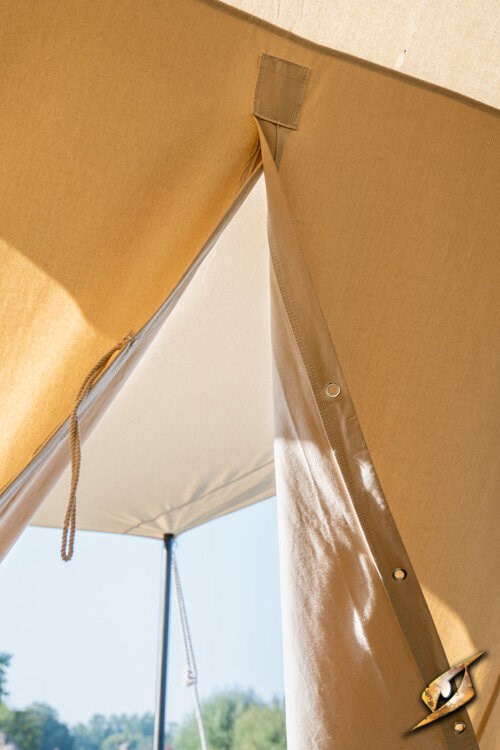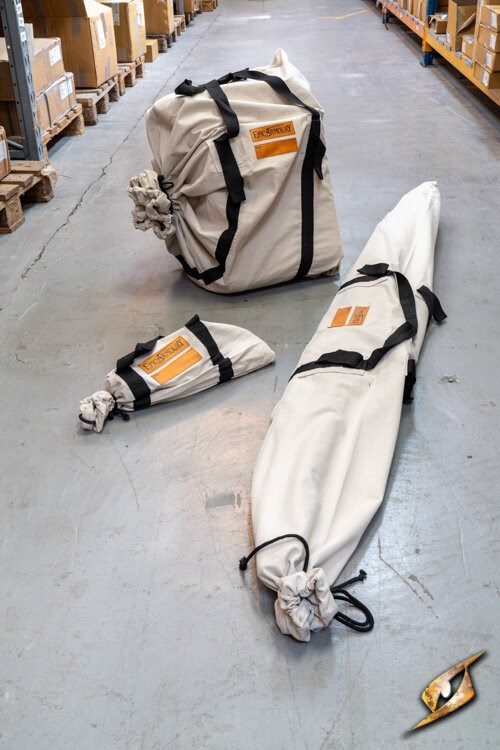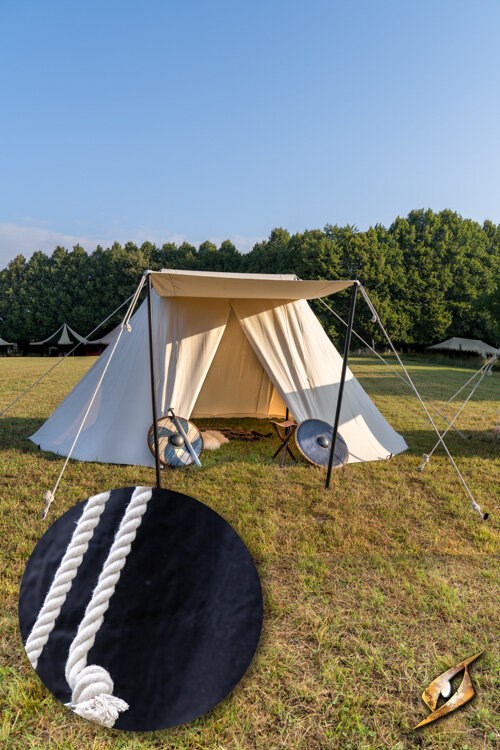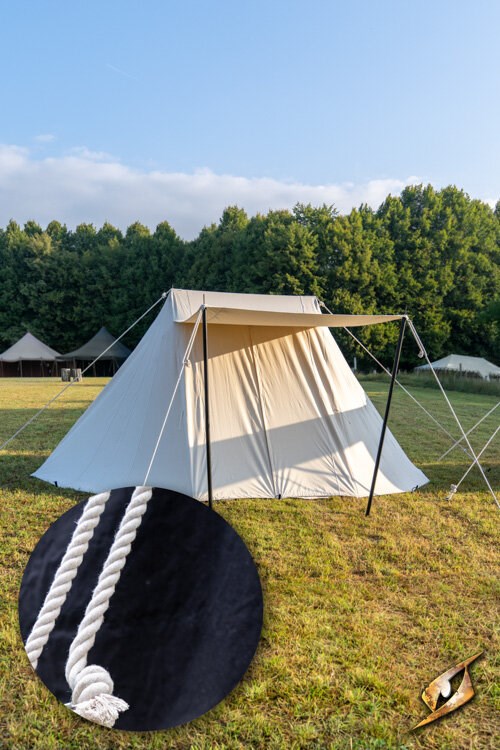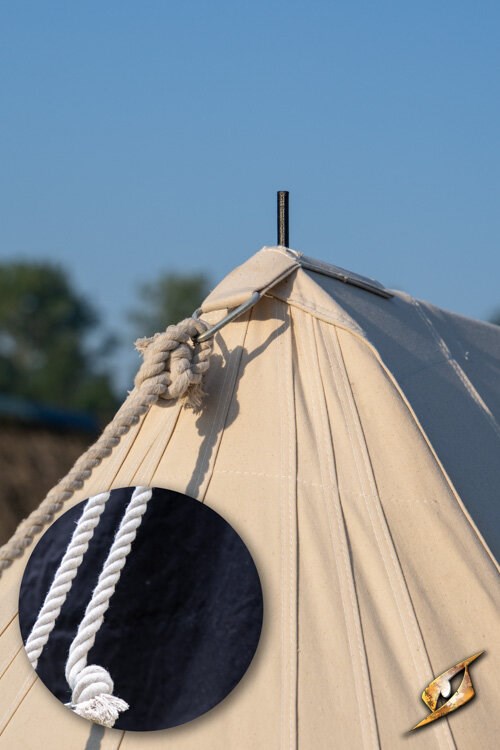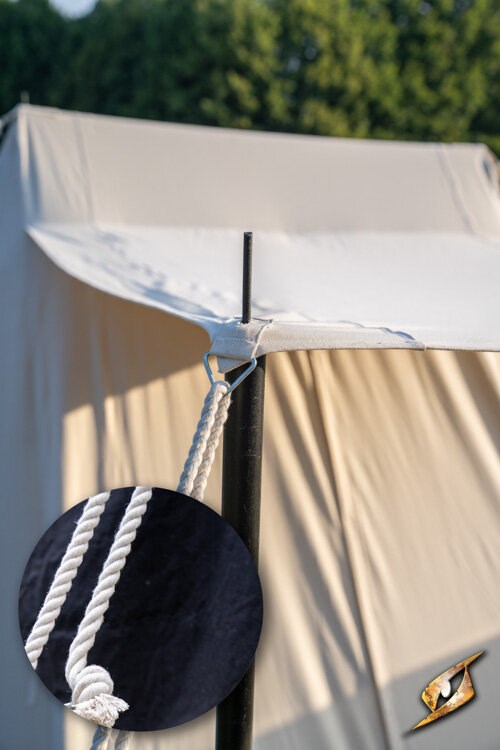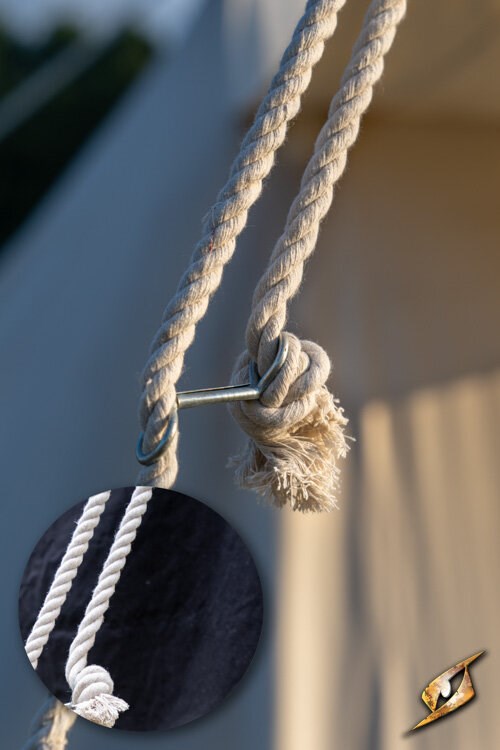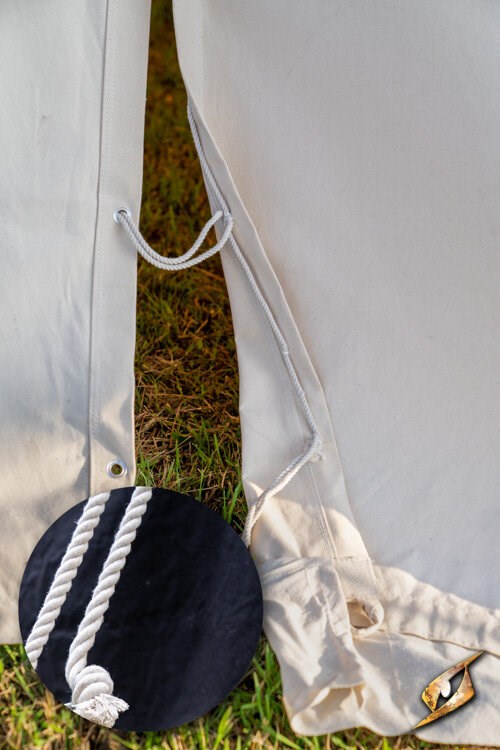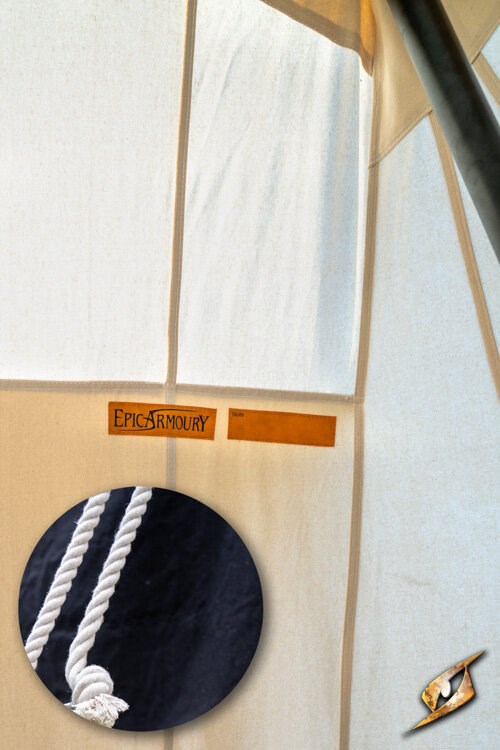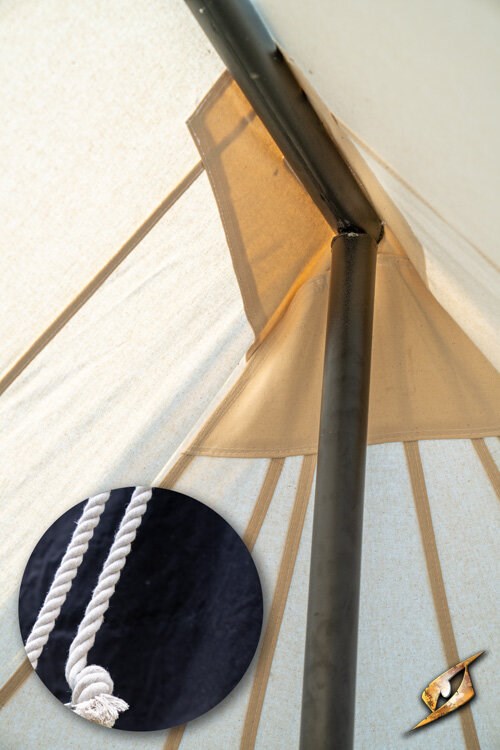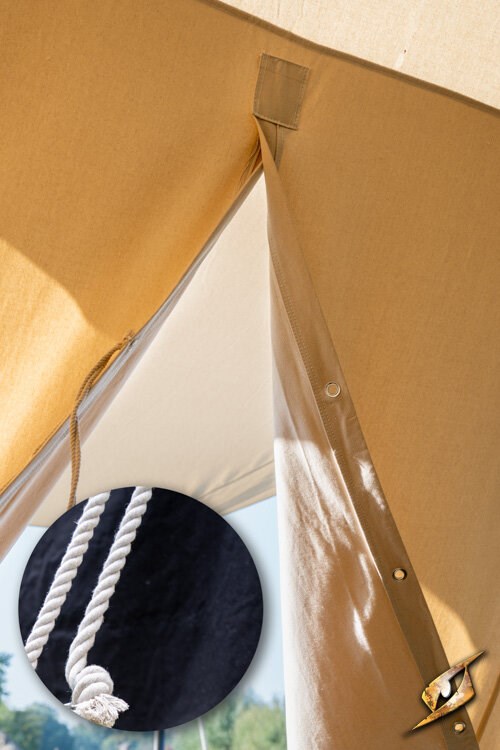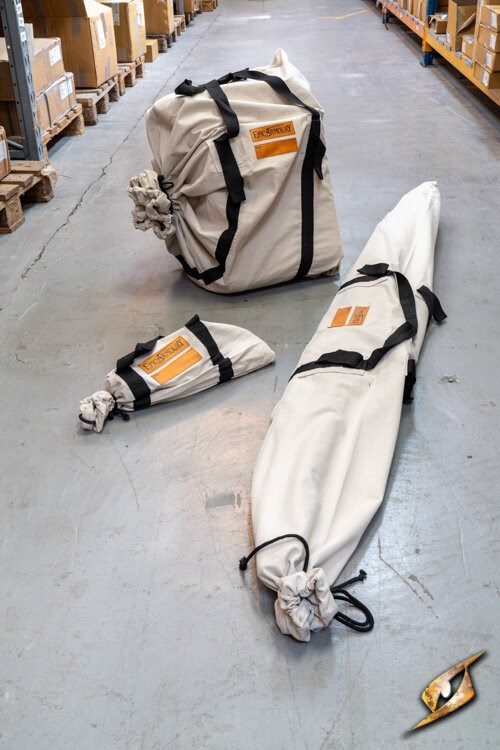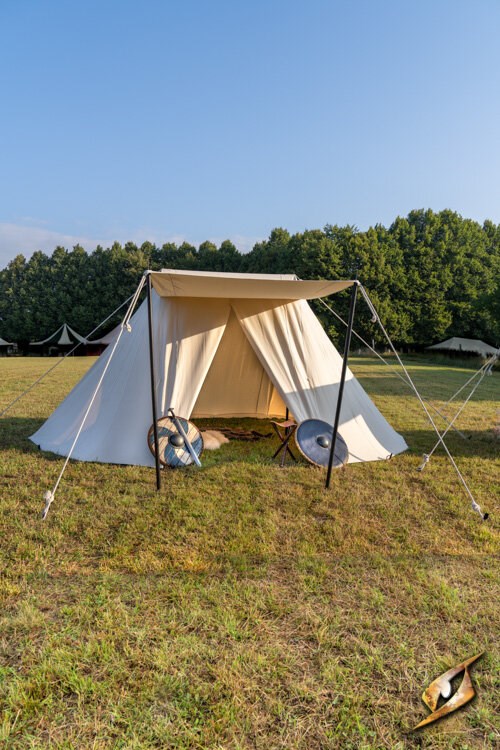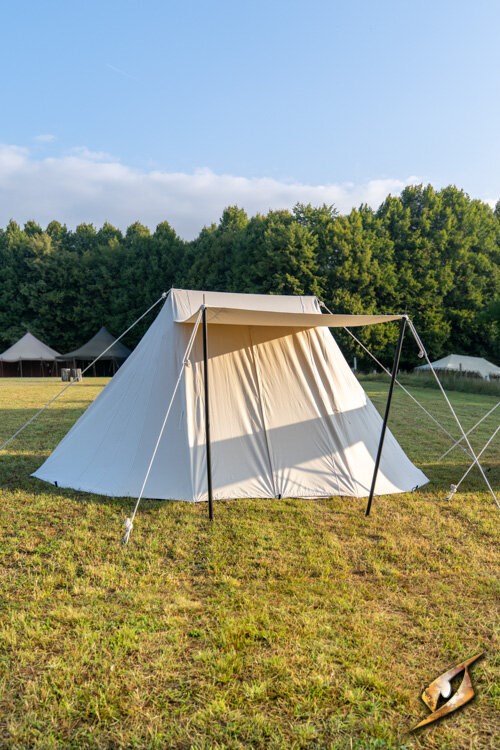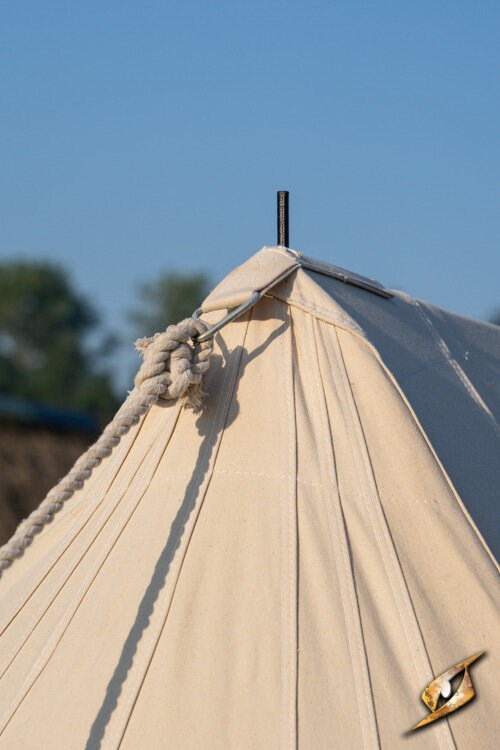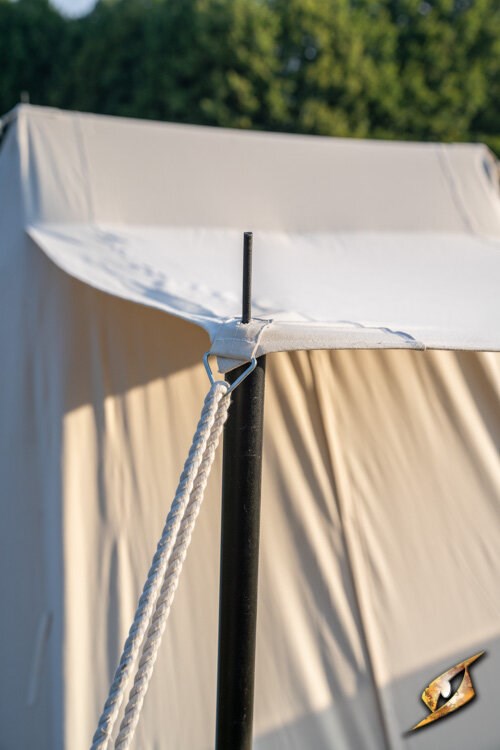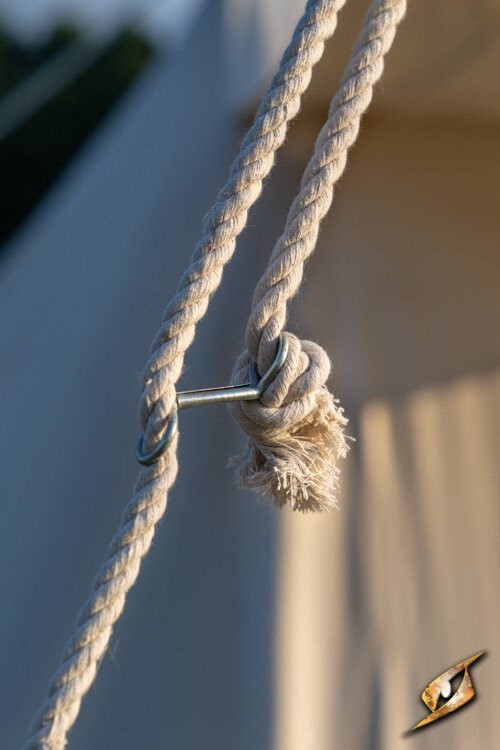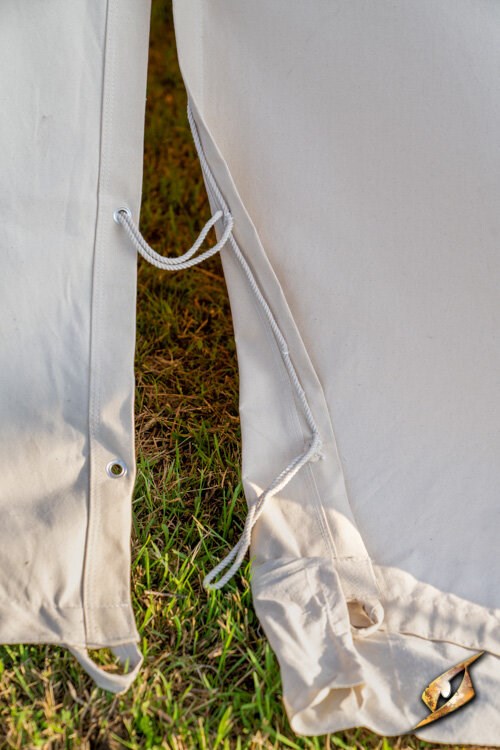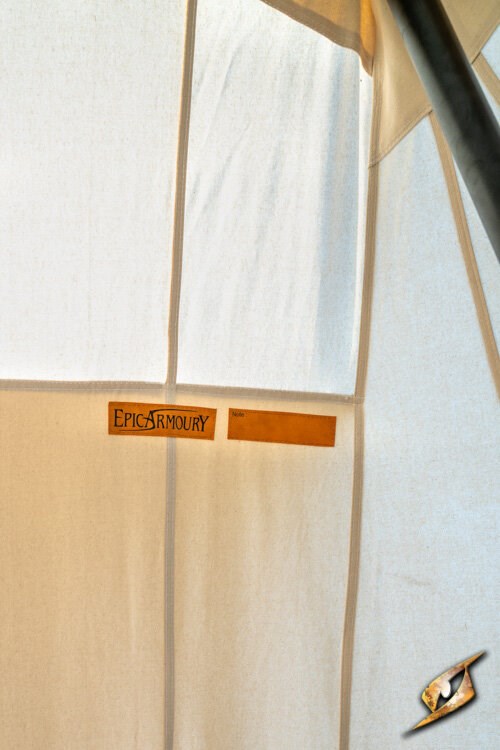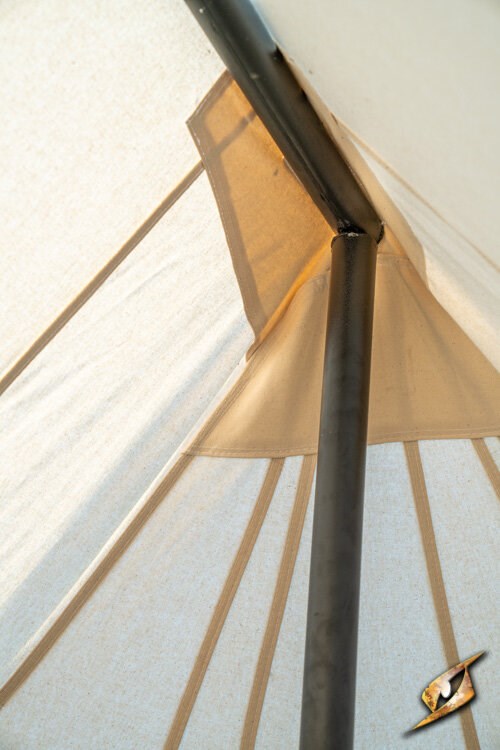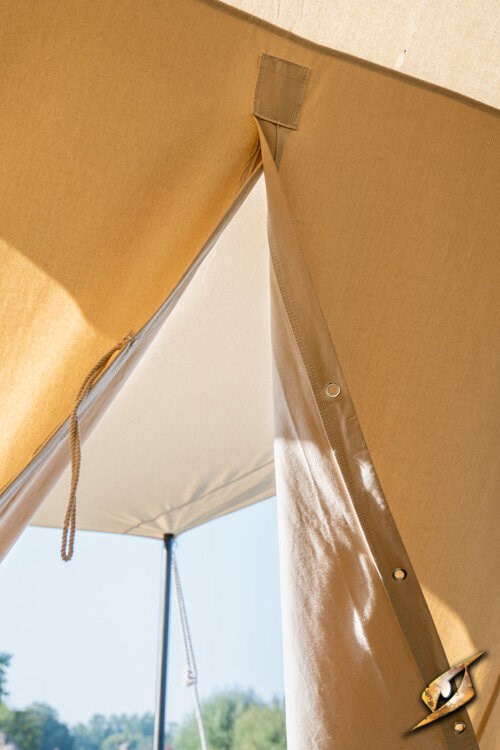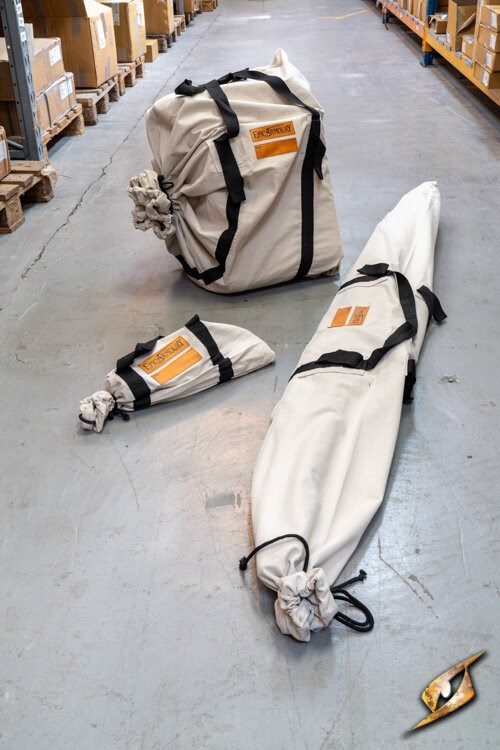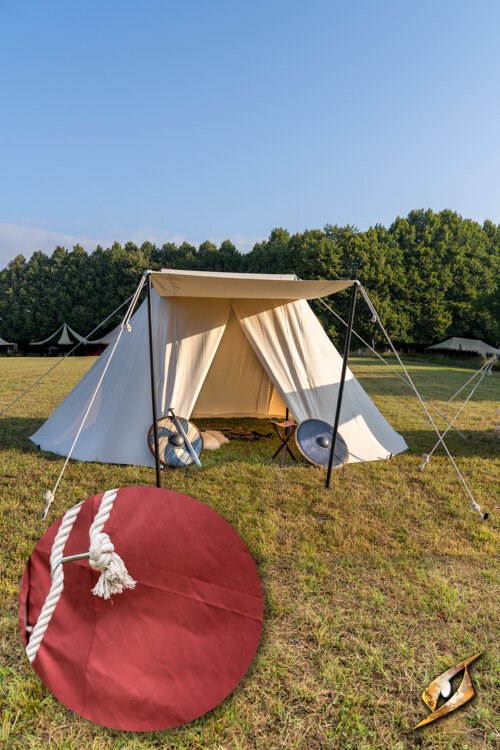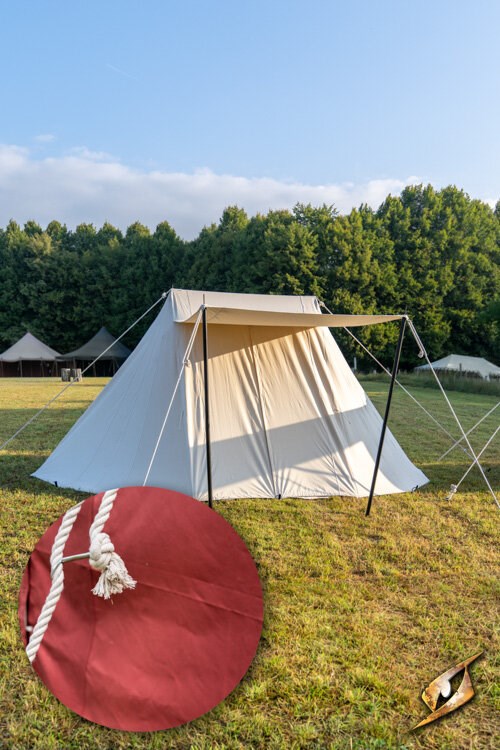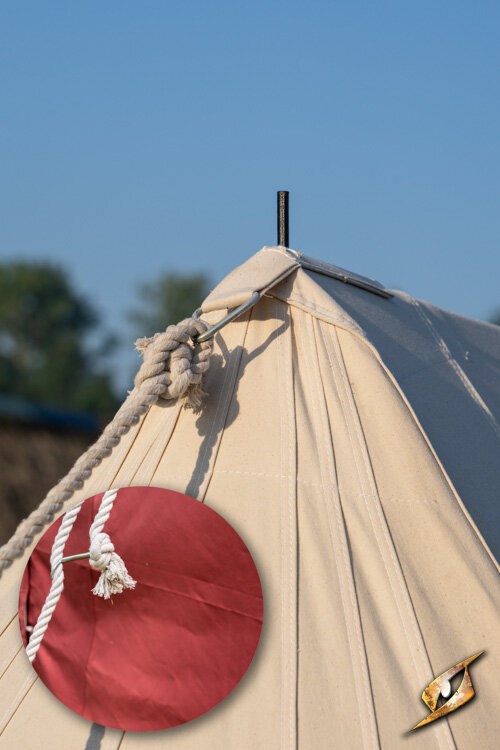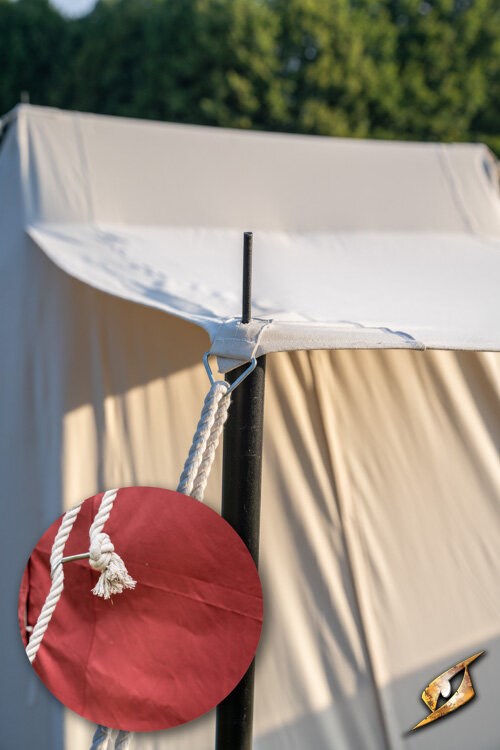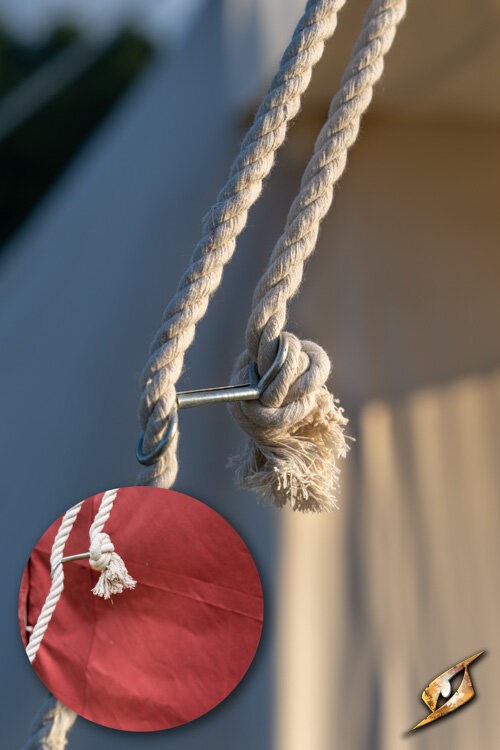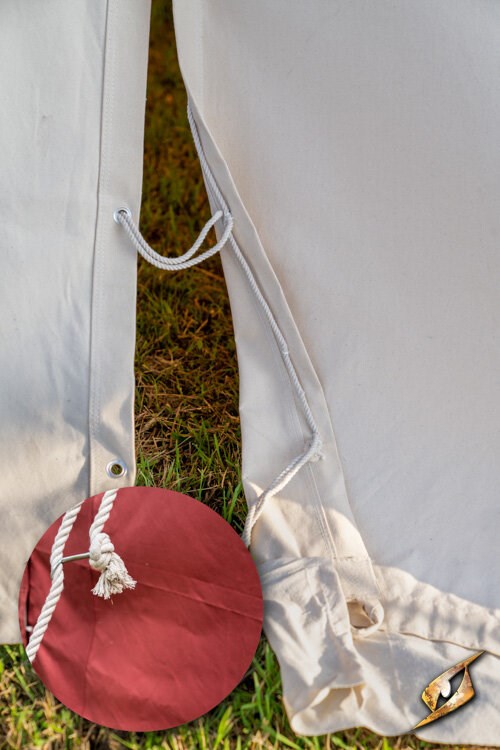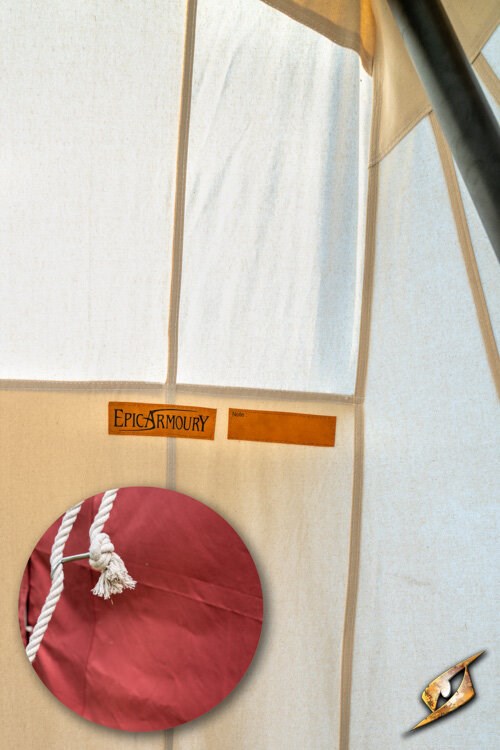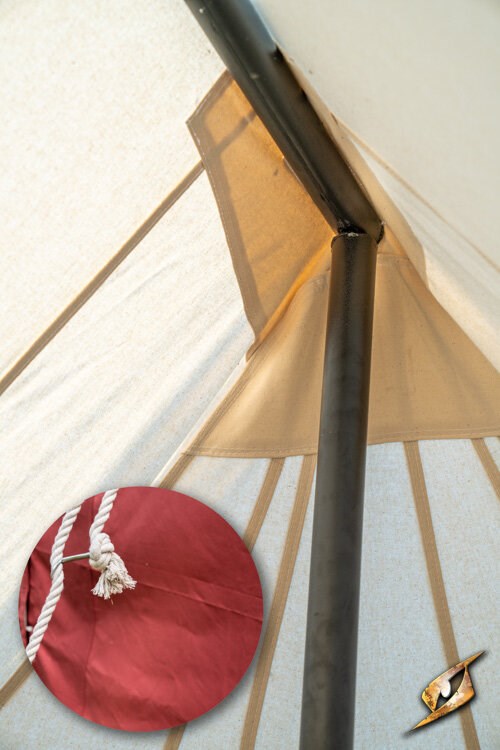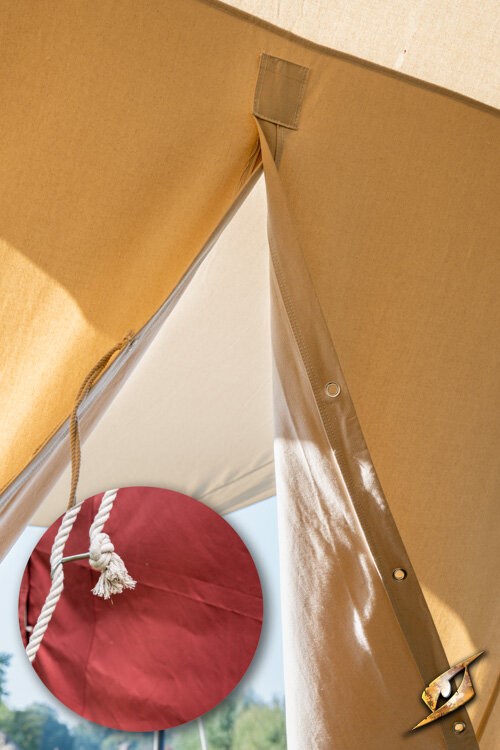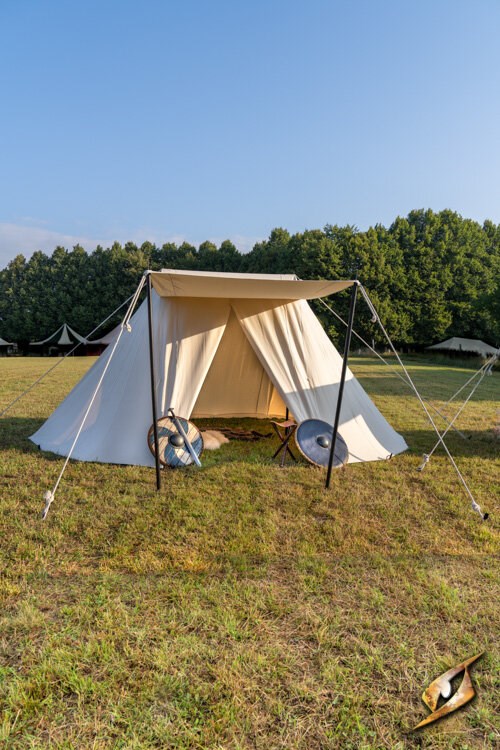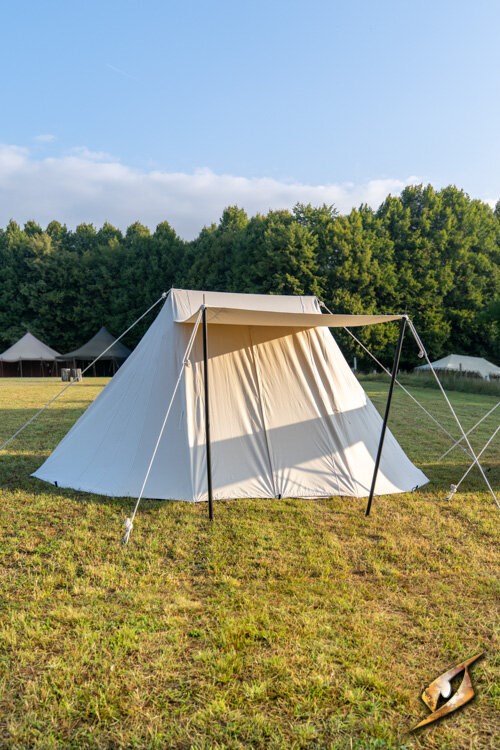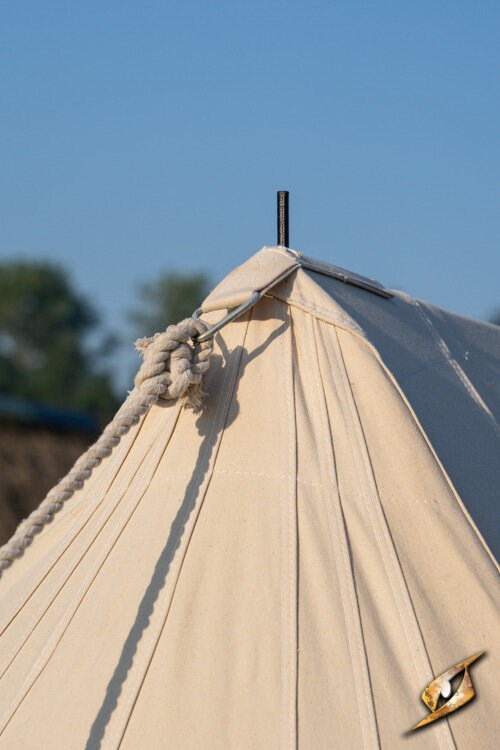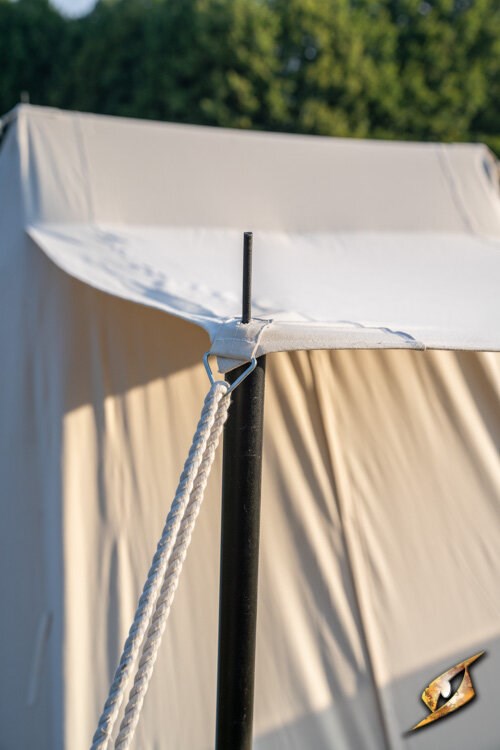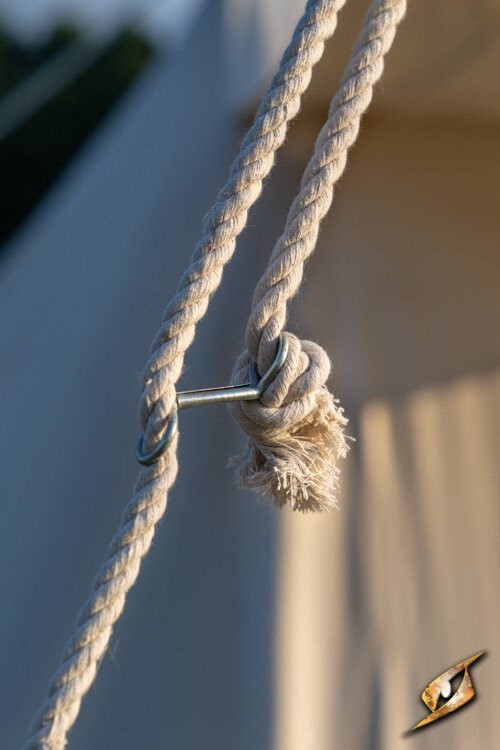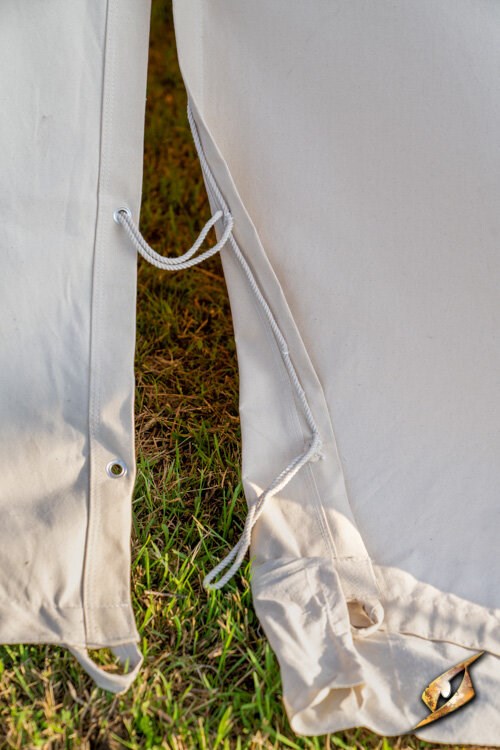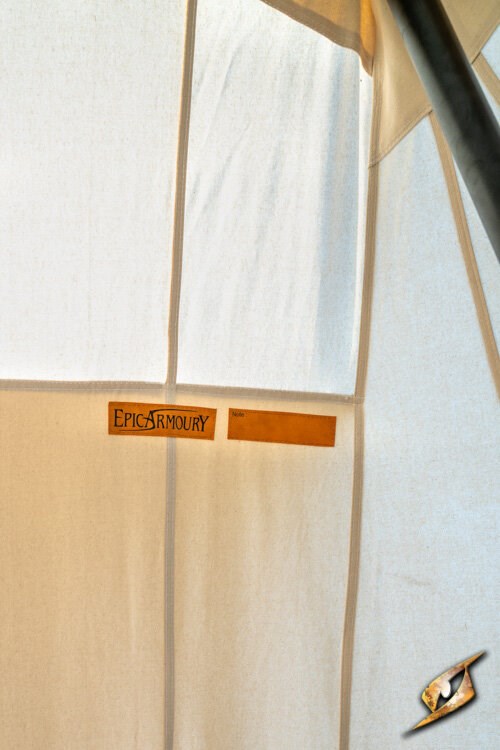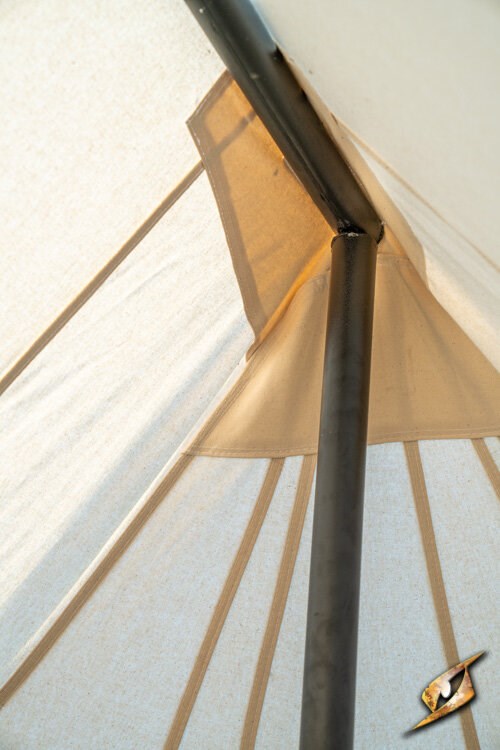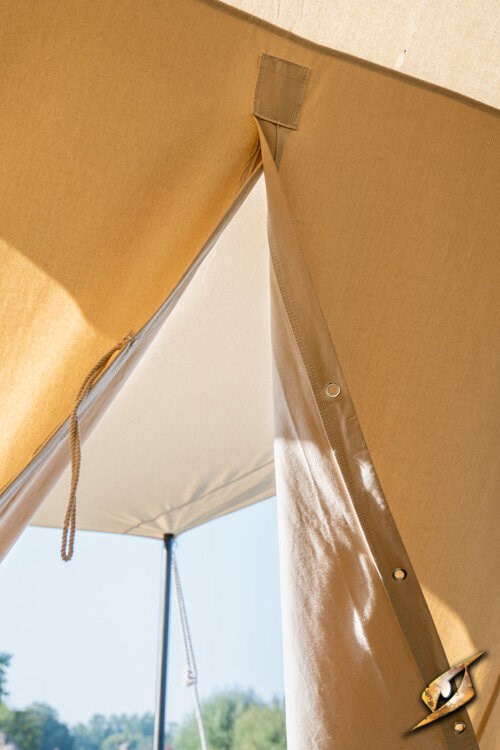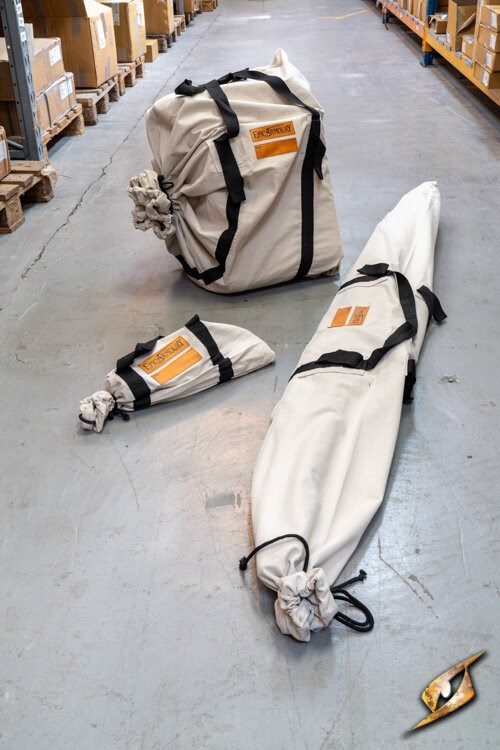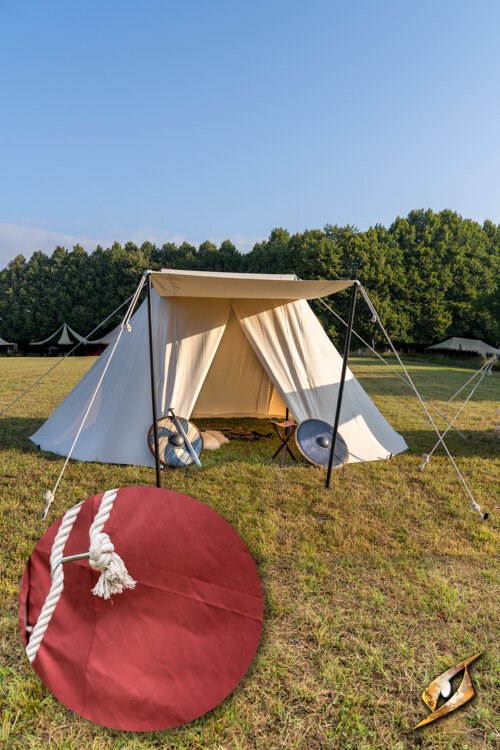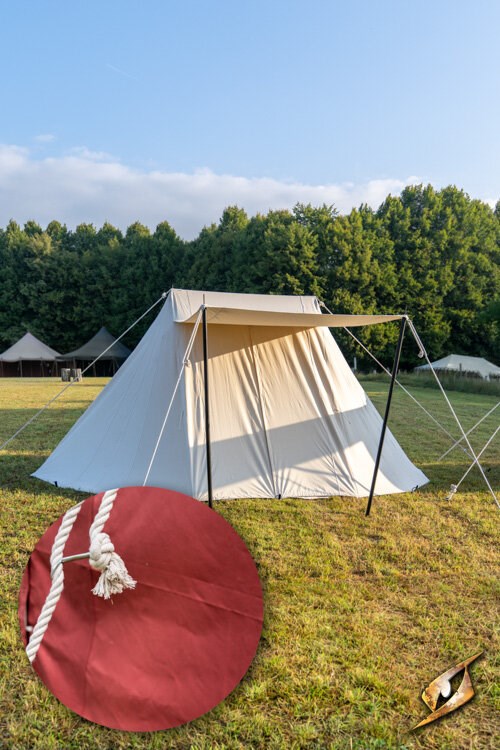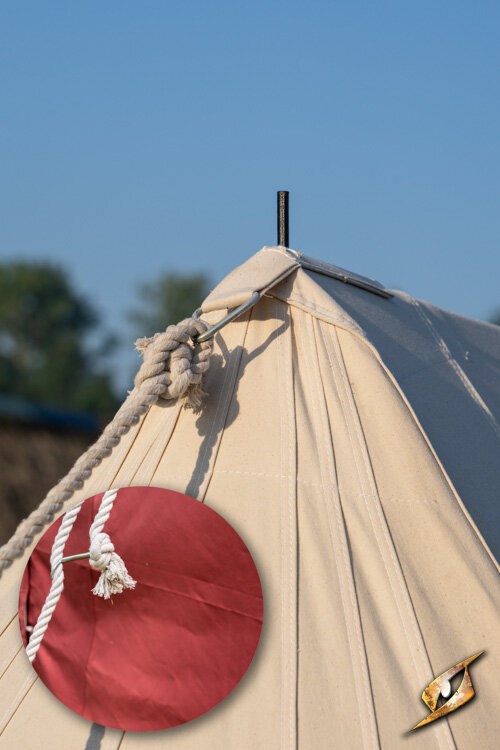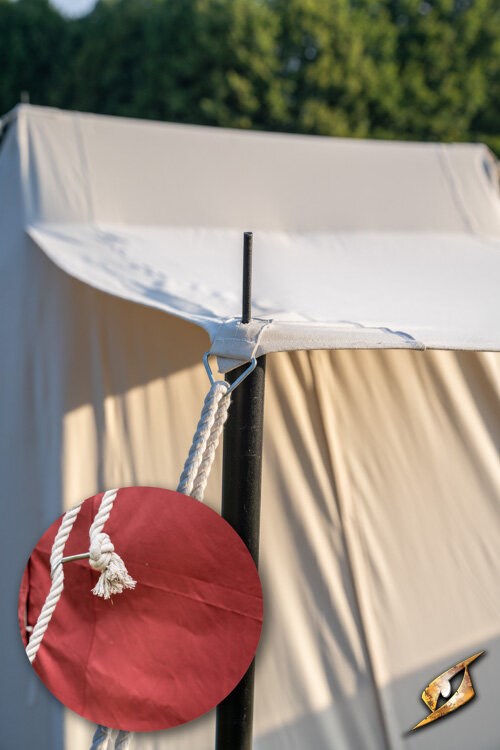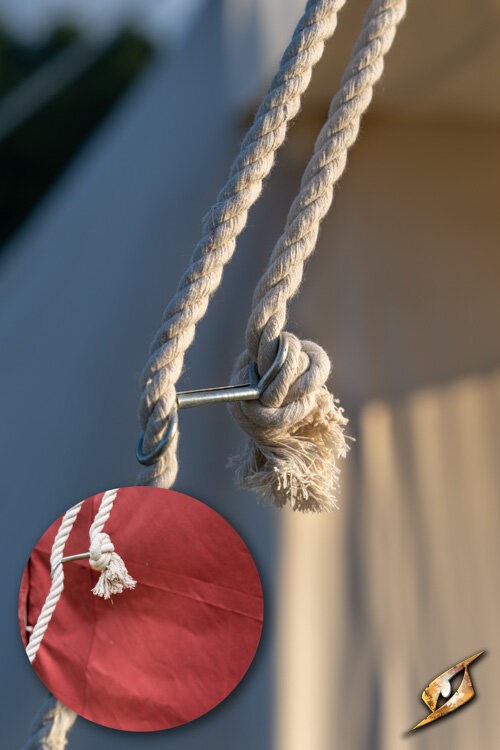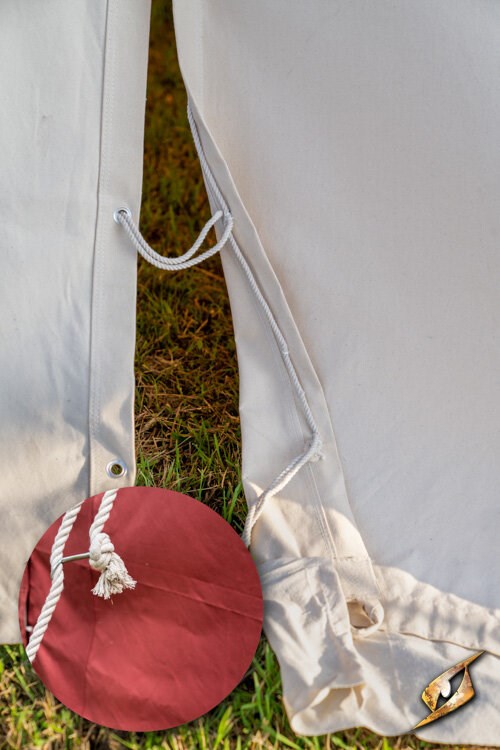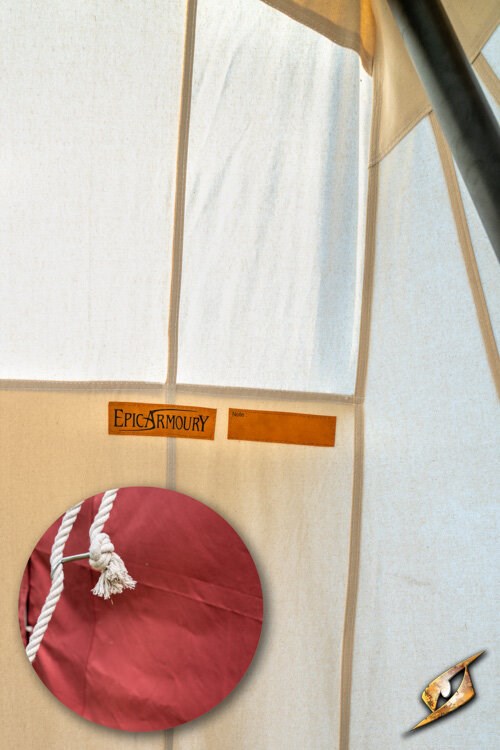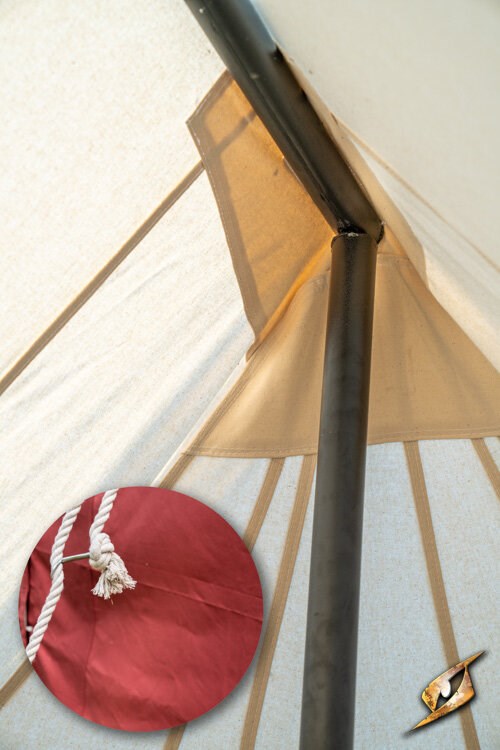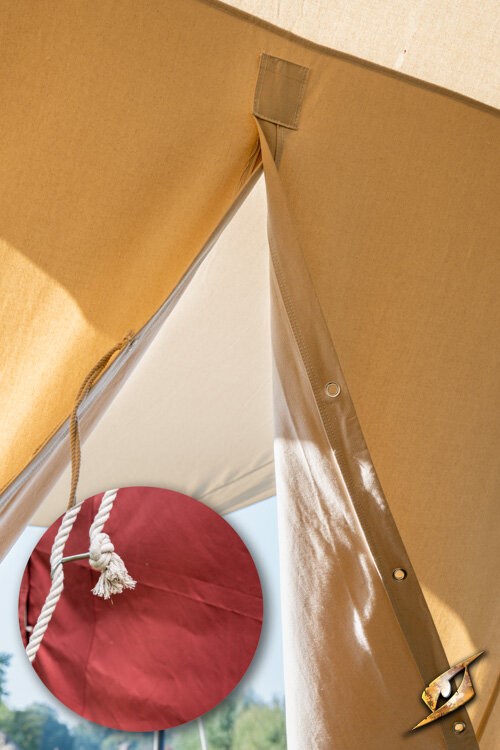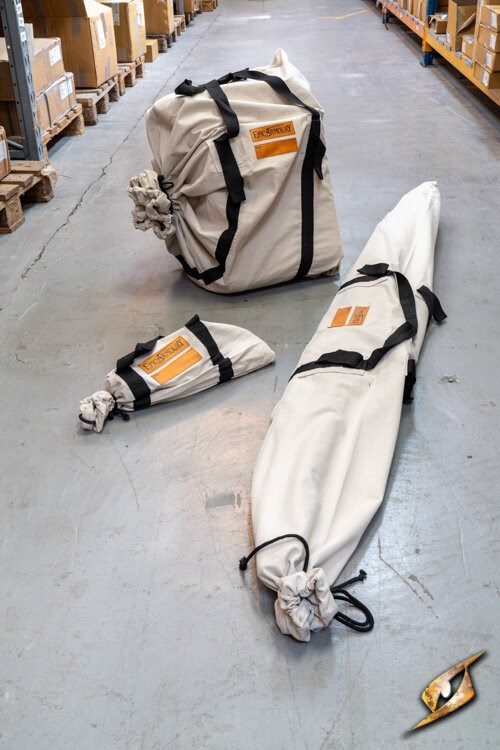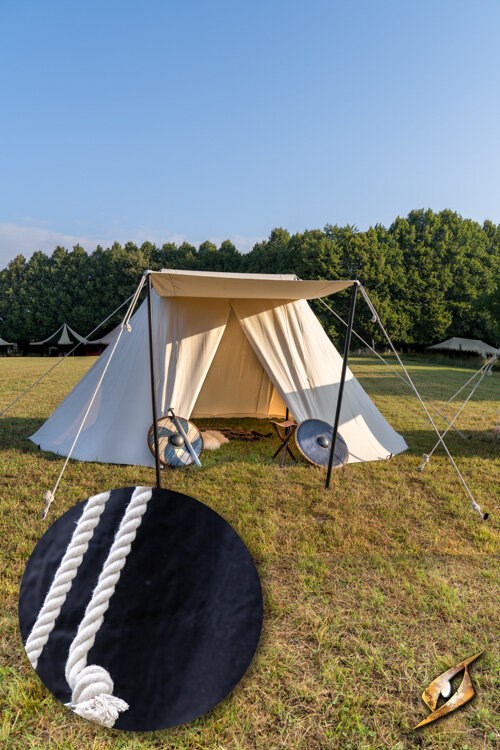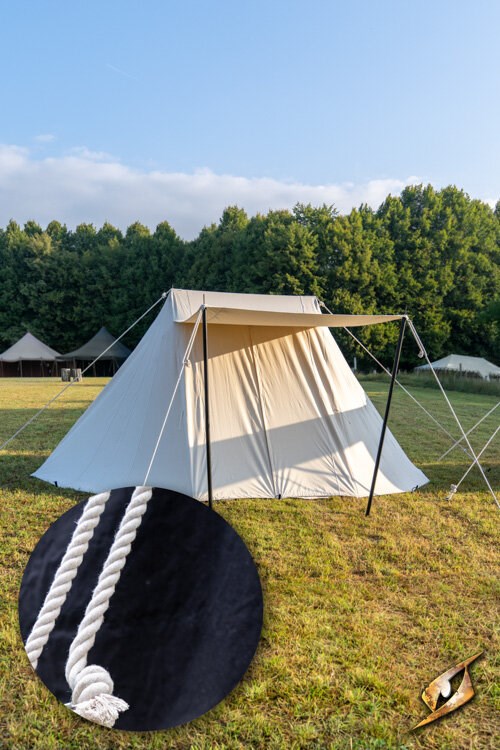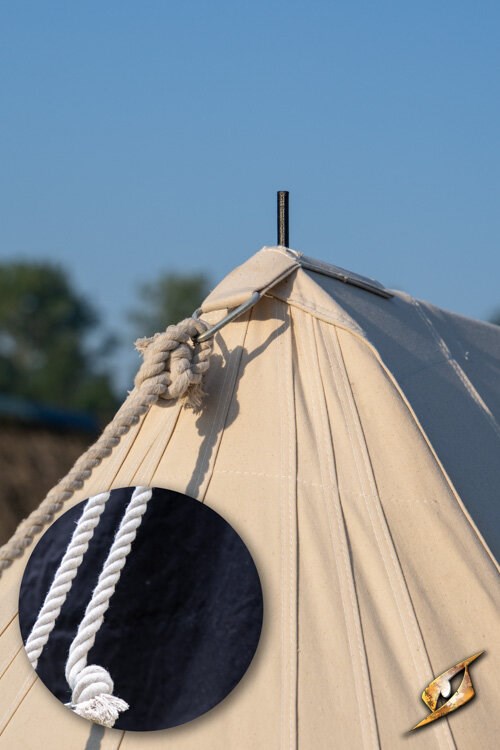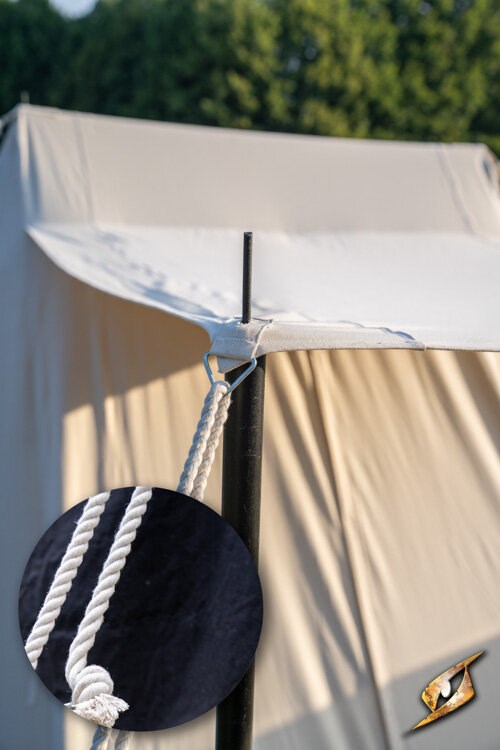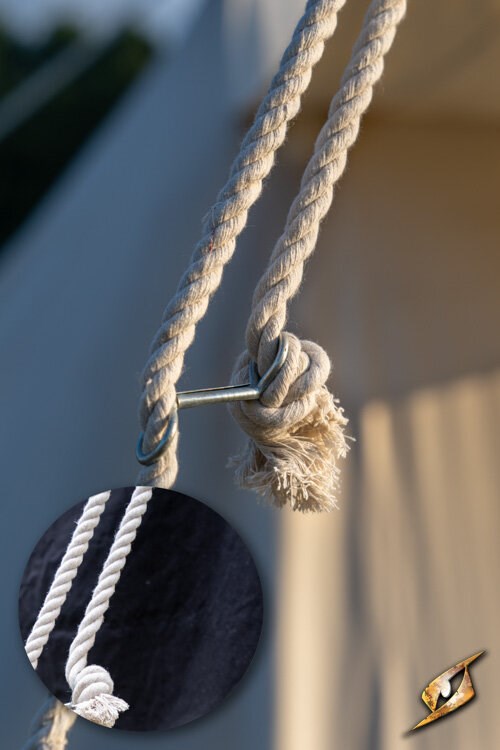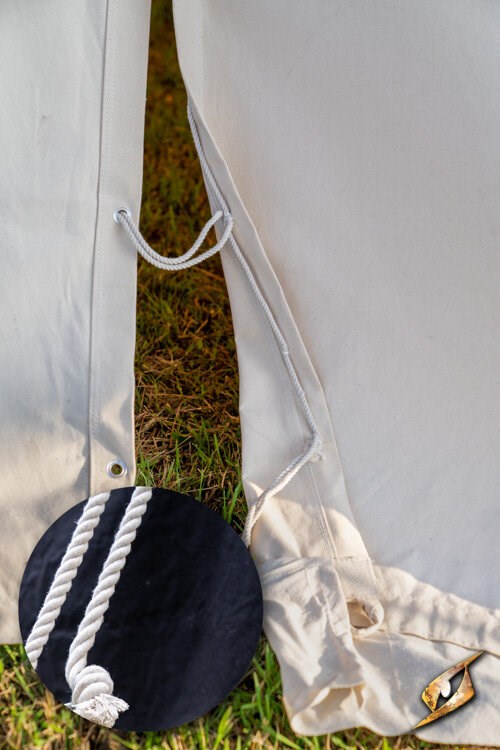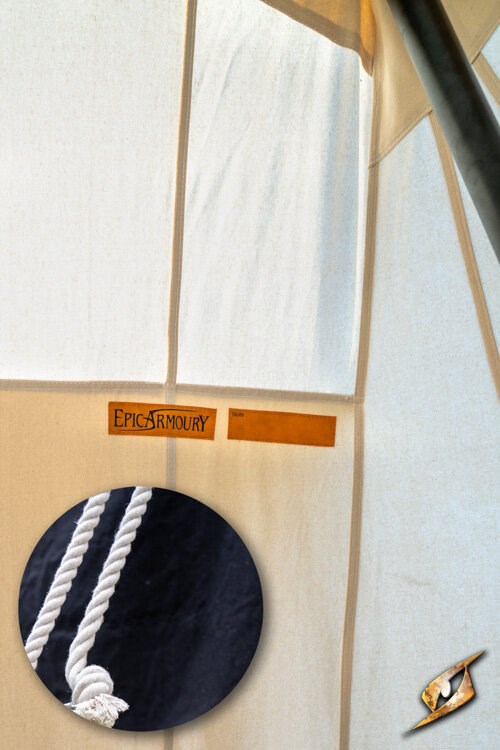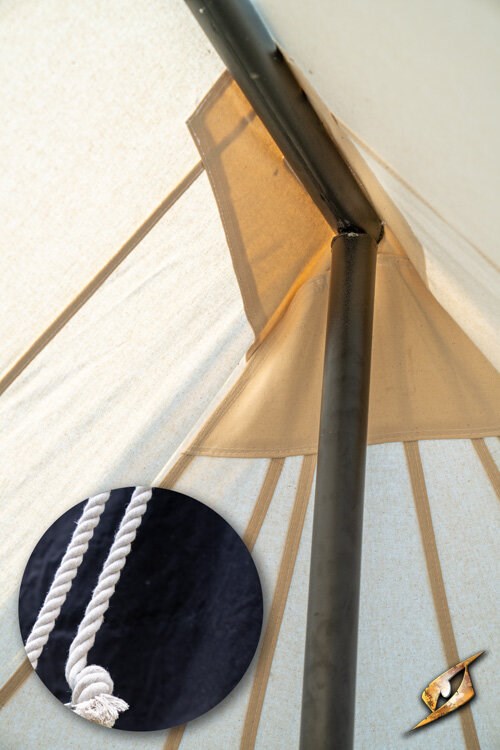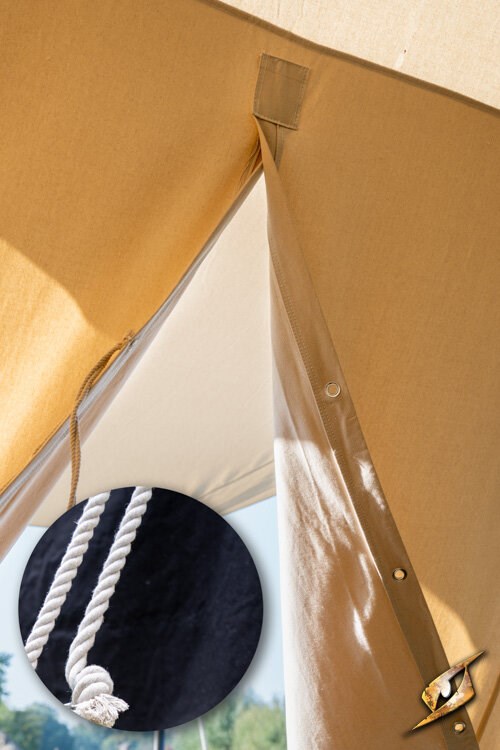 Description

Fitting

Technical Details
"There were four of them in the tent that they'd be sharing for the night. It'd be cramped, but at least they'd be warm. However, during the night, Banor felt someone's hand inching towards his purse. It contained everything he had. Quick as a snake, he struck and felt warm blood all over his hand, pulsing with the unmistakable beat of a heart, slowing to a crawl and then stopping. Only three woke up the next morning."
Epic Armoury's Double Wedge Tent is a classic design that goes back hundreds of years. It offers a spacious and private abode for you to rest or have clandestine meetings while on the LARP fields. The colour of the tent is two-toned, giving an authentic feel of how tents were made during the time of the armoured knights.
The roof and walls are supported by poles, allowing for an open canopy setup without walls or a secluded setup with walls. We have crafted the poles from powder-coated iron while the fabric consists of 100% heavy-duty (425g/m²) cotton, weatherproofed with paraffin wax for extra durability.
You can choose between regular and compact tent poles when buying your tent. The regular poles feature full length, except for the centre poles and ridge poles, assembled from two or three pieces to ensure that no pole piece exceeds 200 centimetres. This provides a durable and simple setup, which may be preferable when there is plentiful packing space. The compact tent poles are designed so that no piece exceeds 110 centimetres, which means a lot when packing space is a concern. The compact tent poles are designed without locking mechanisms as the weight of the tent canvas ensures that a well-fastened tent stays safely on the ground. Remember to check and tighten the guy ropes regularly.
As our canvas tents and canvas tent roof pieces have considerable volume and weight, the standard calculator for shipping does not apply when ordering this product type. After ordering a tent or roof piece from our website, we will contact you and provide an exact shipping offer based on your location, which you must confirm before packing and shipping your order.
Each Double Wedge Tent - 4x6m consists of the following: Tent, 1 Tent Bag, 1 Pole Packs, 1 bag of Iron Pins and 1 bag of Pegs. All colours, packs and bags match your chosen tent.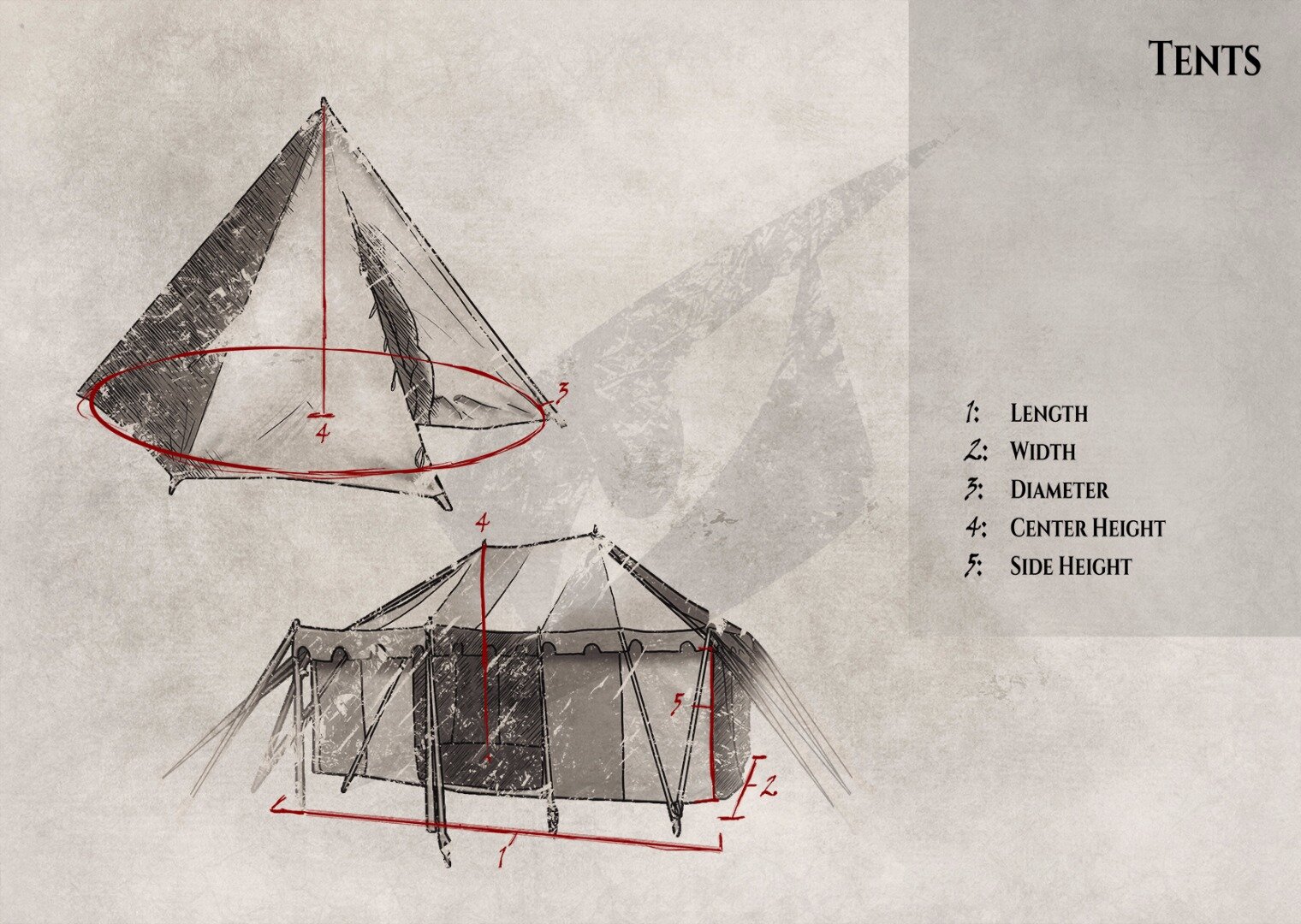 Brand:
Epic Armoury
Product type:
Tent
Release date:
09/21/2022