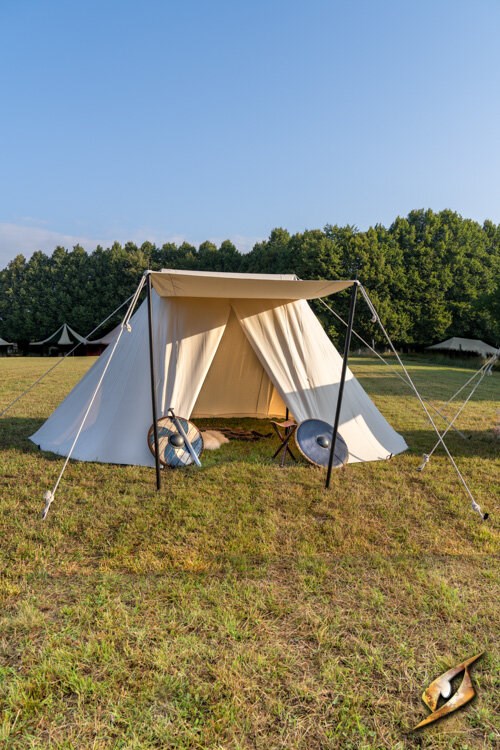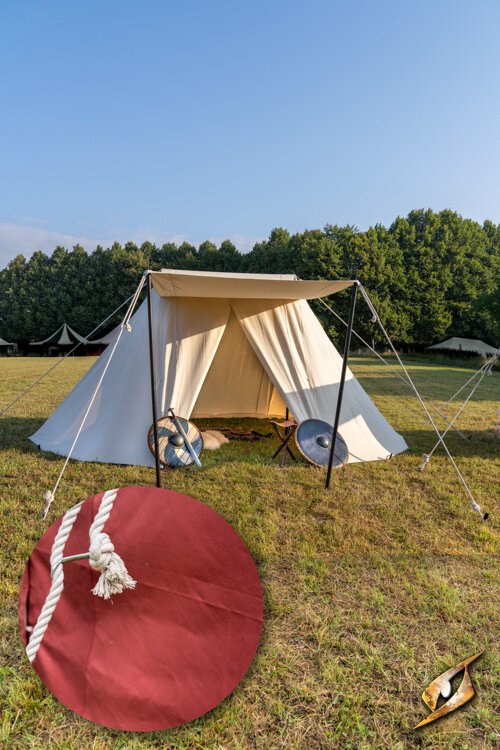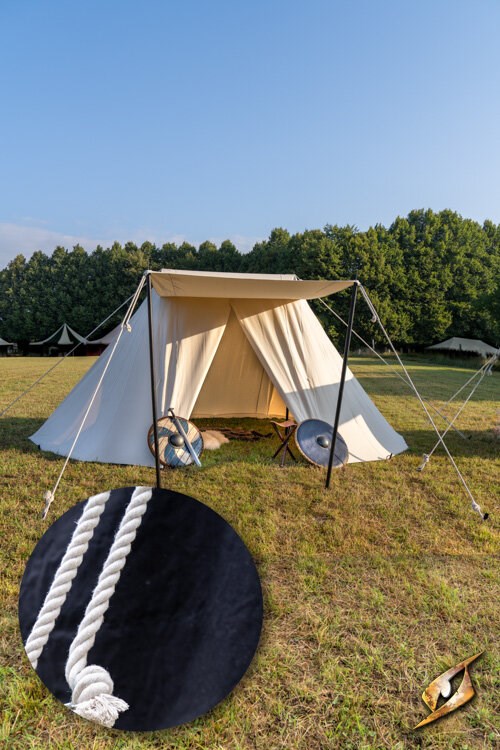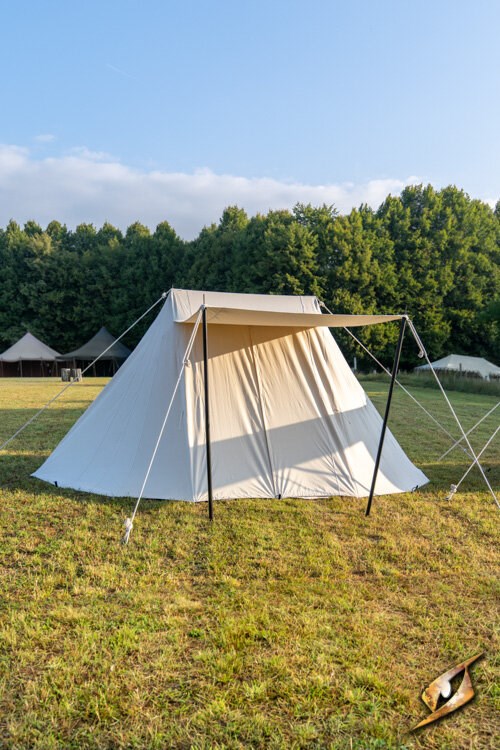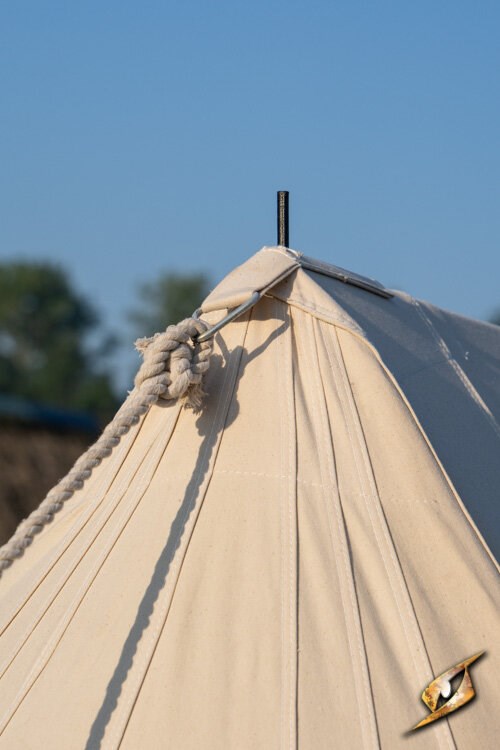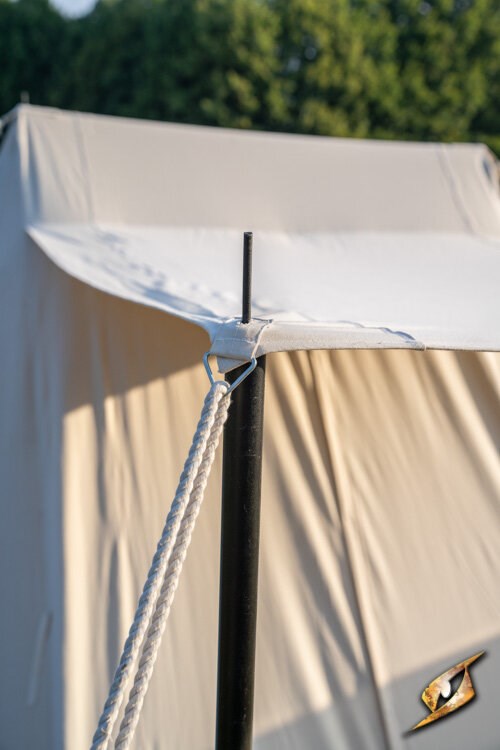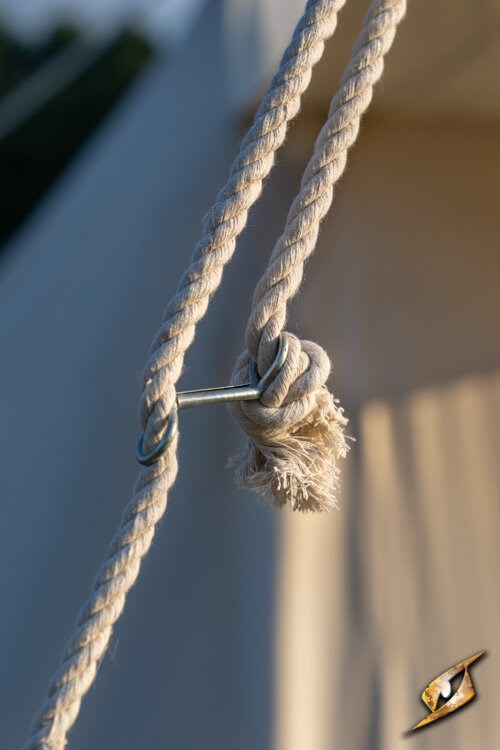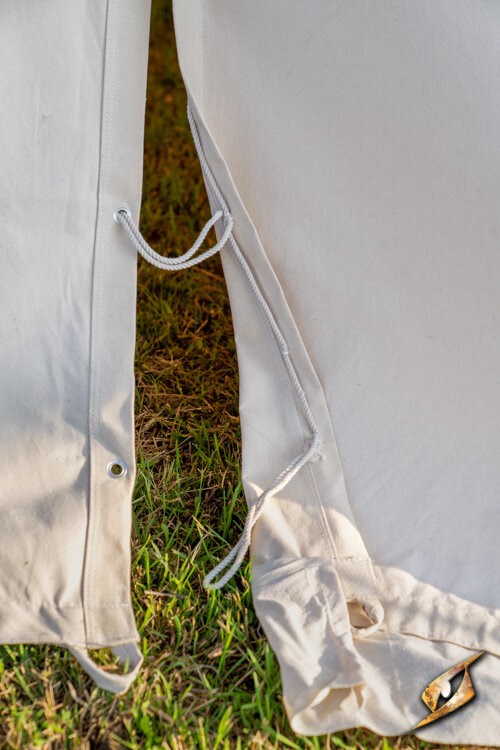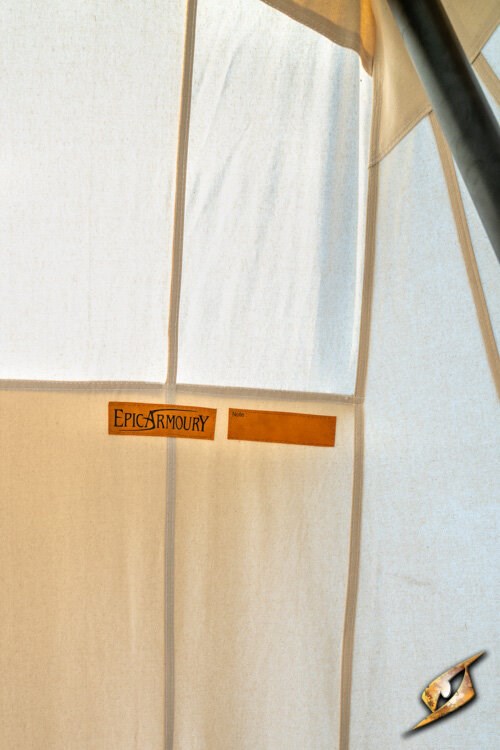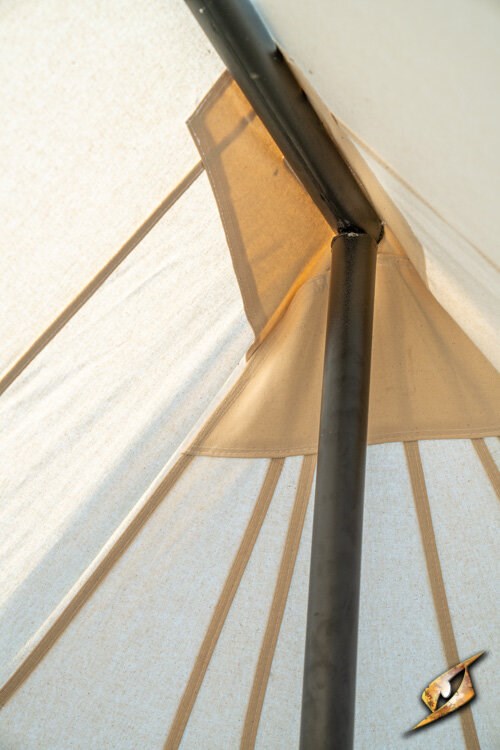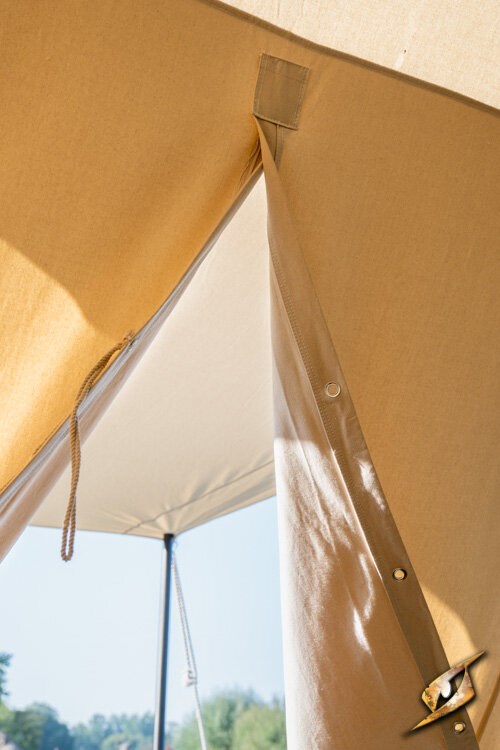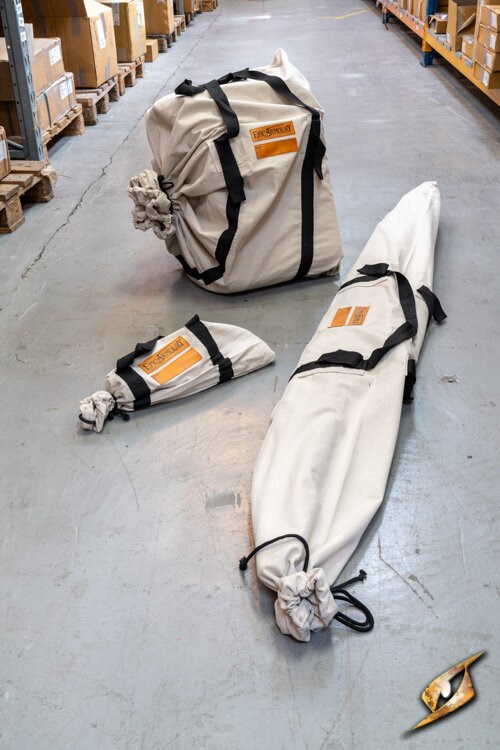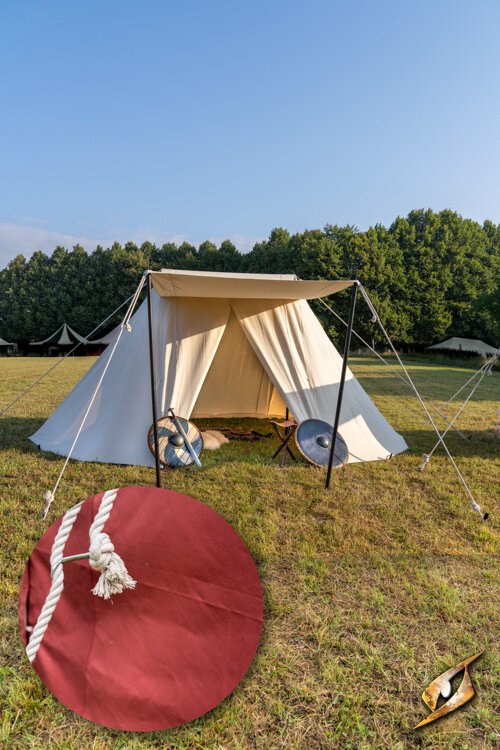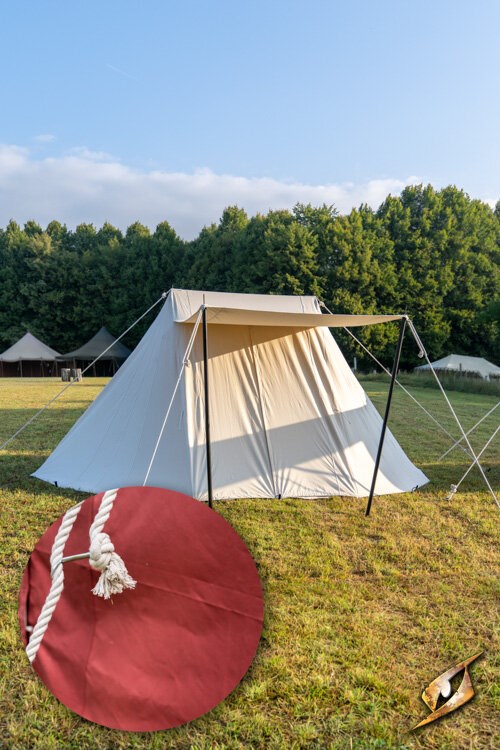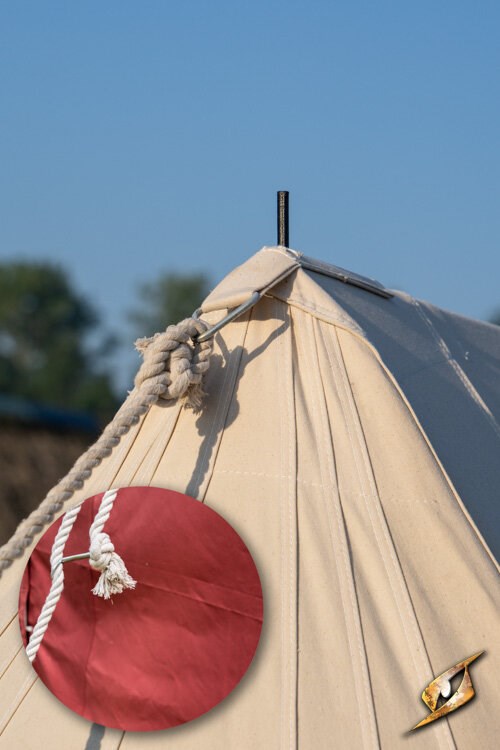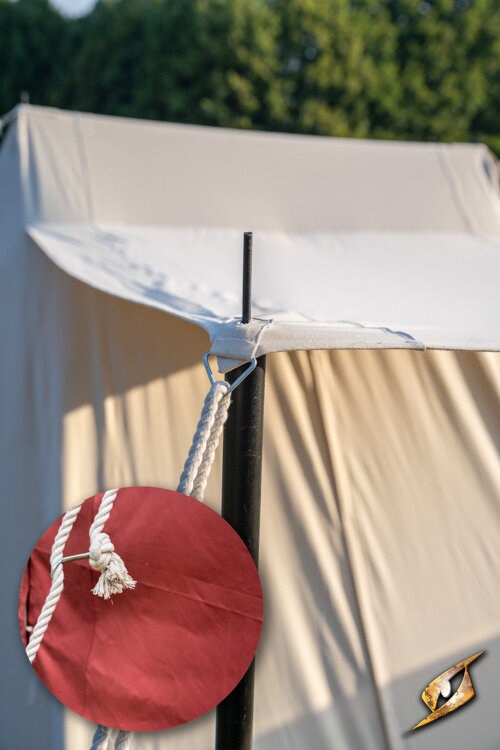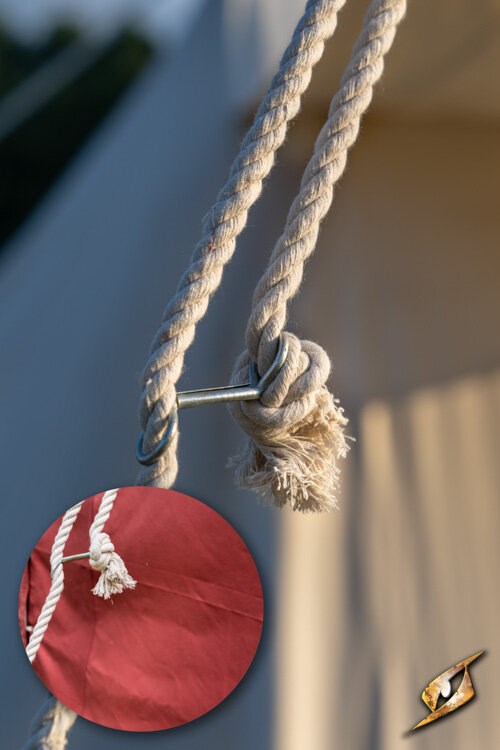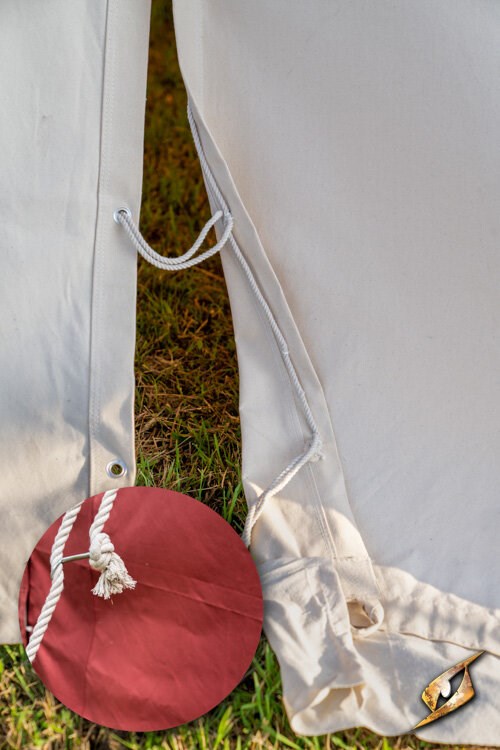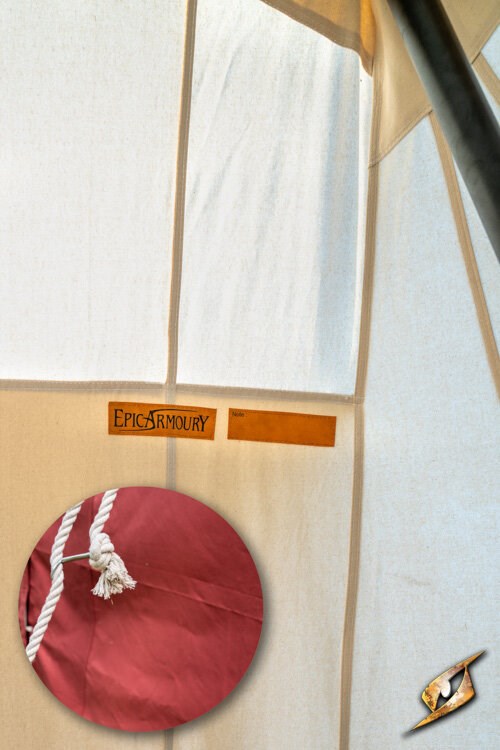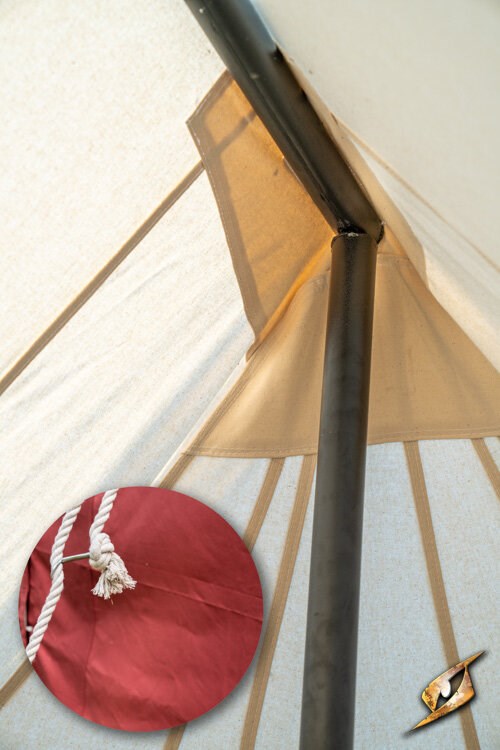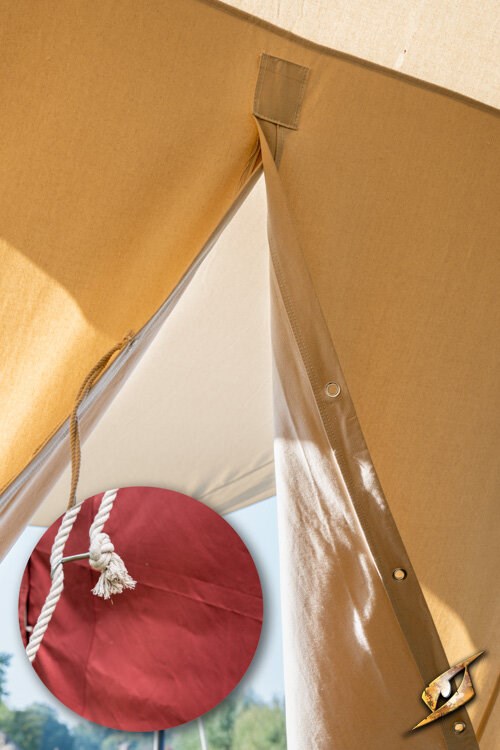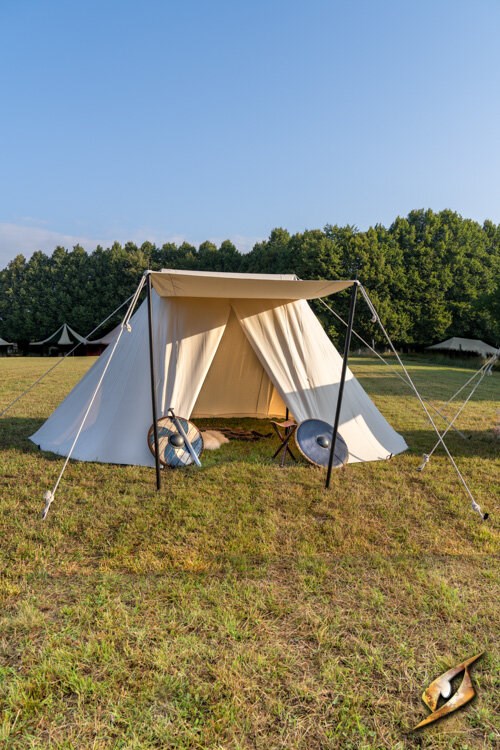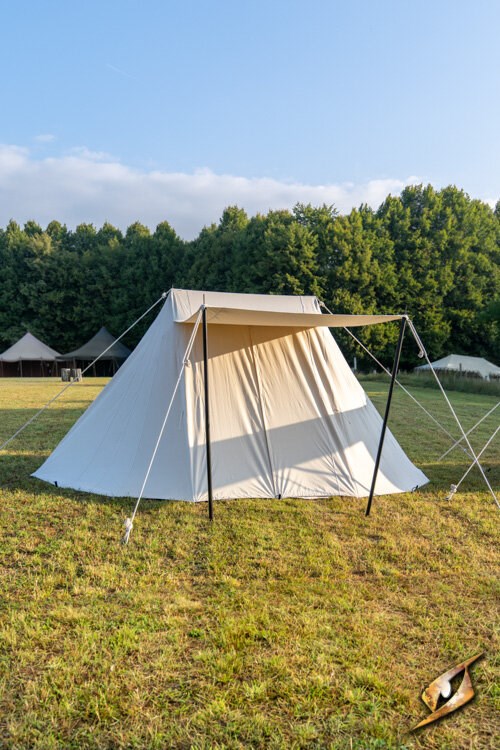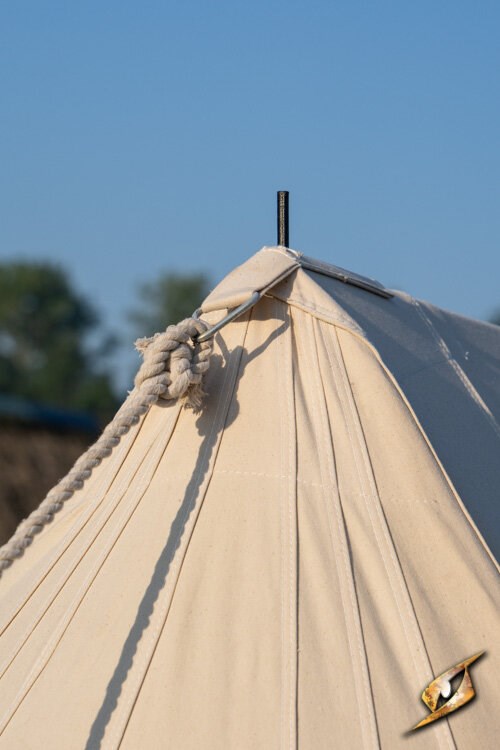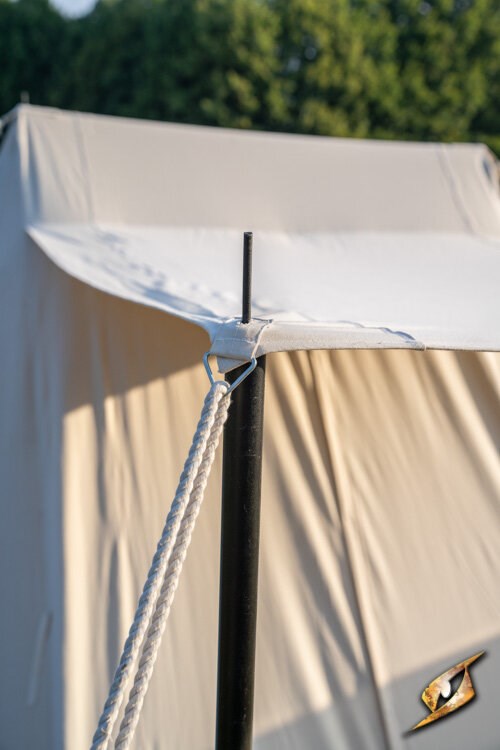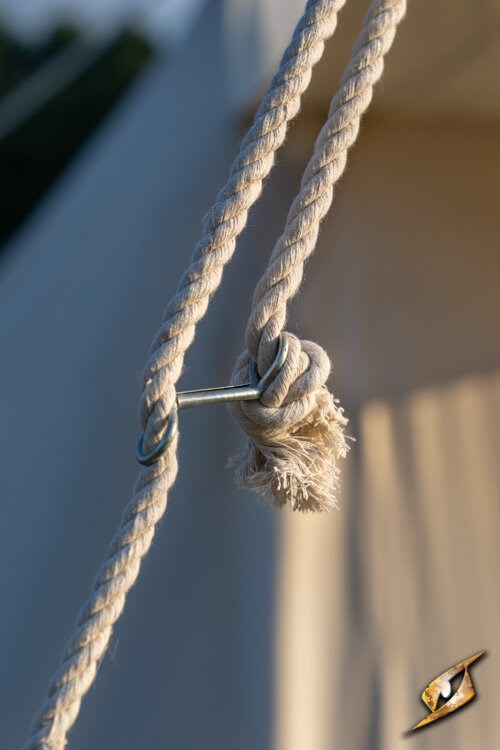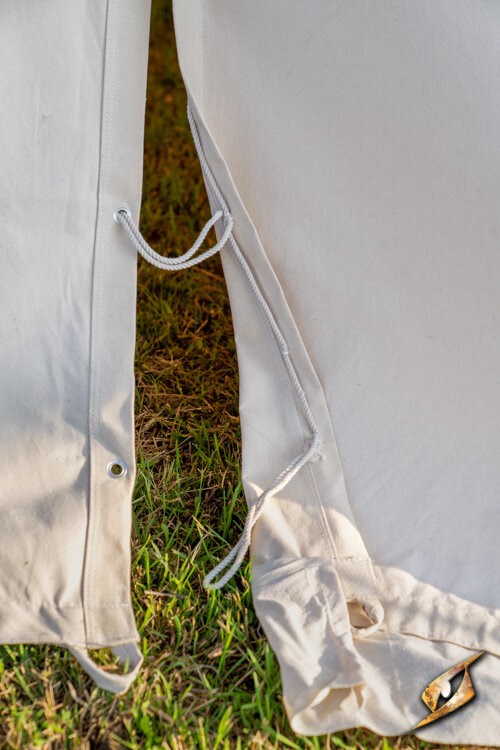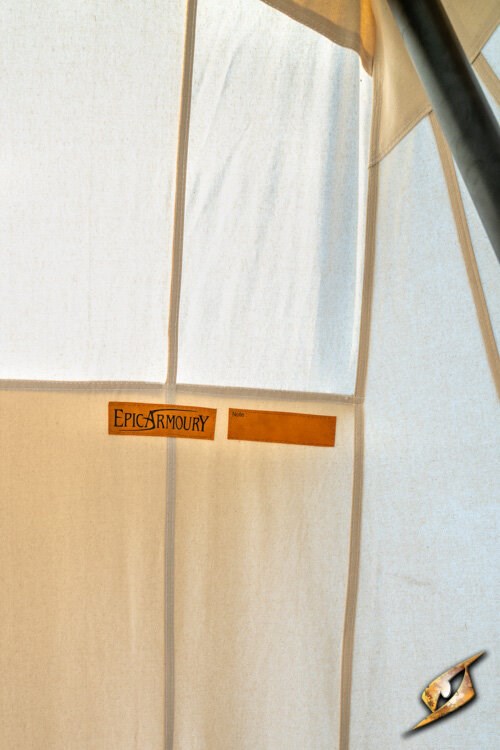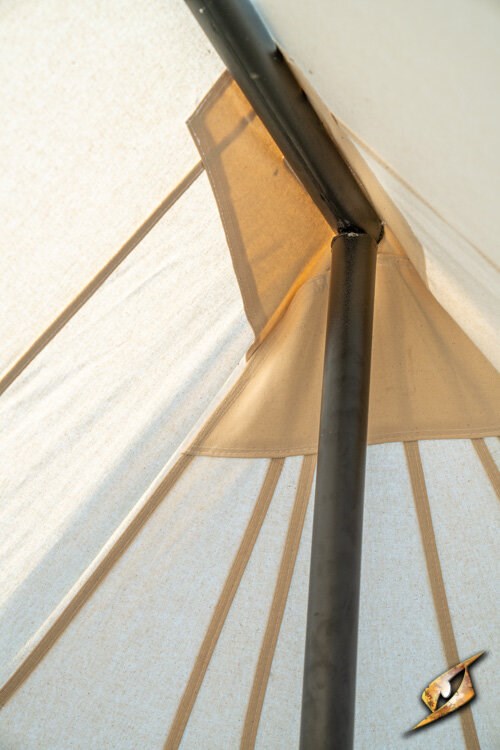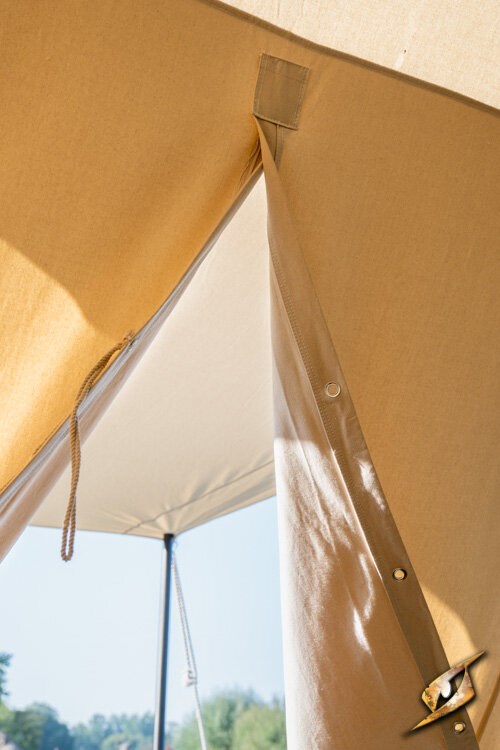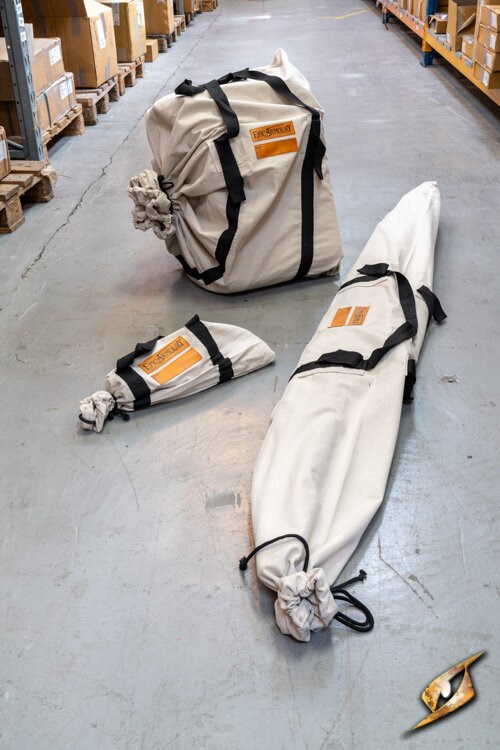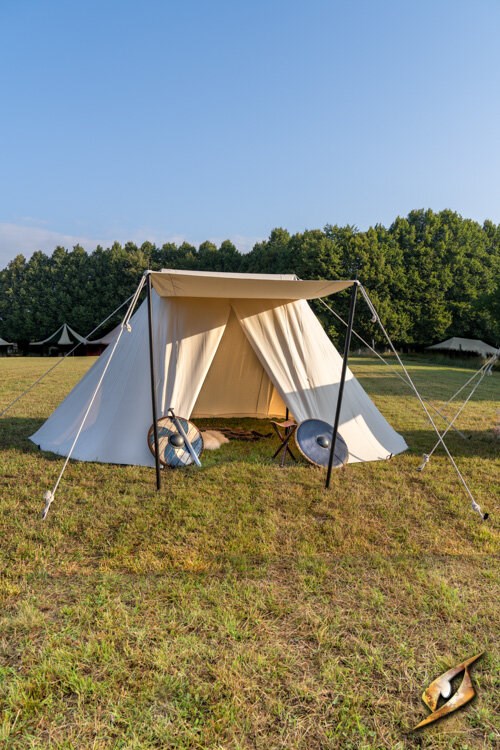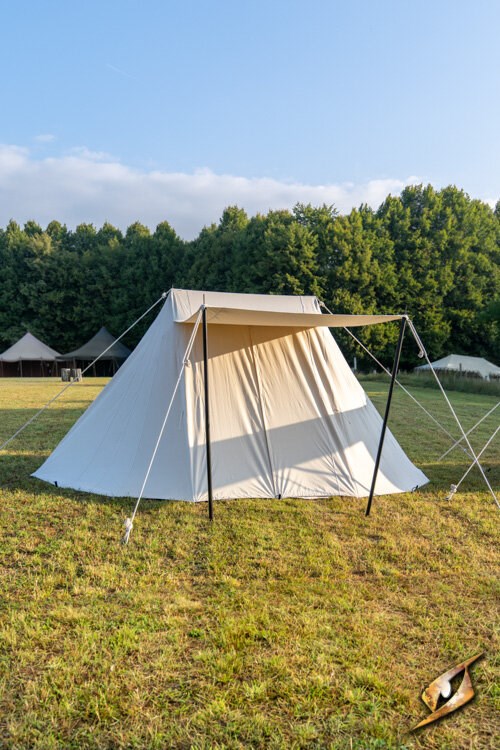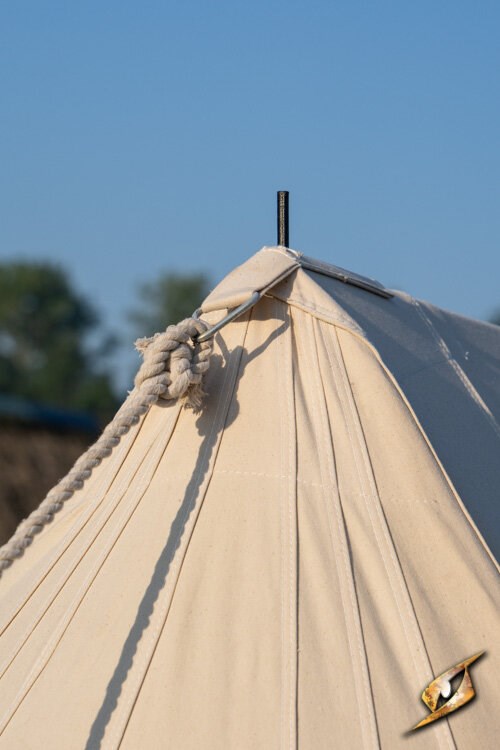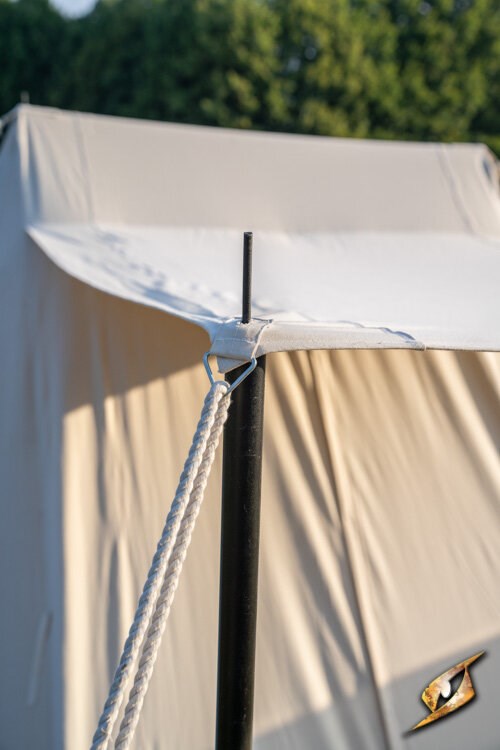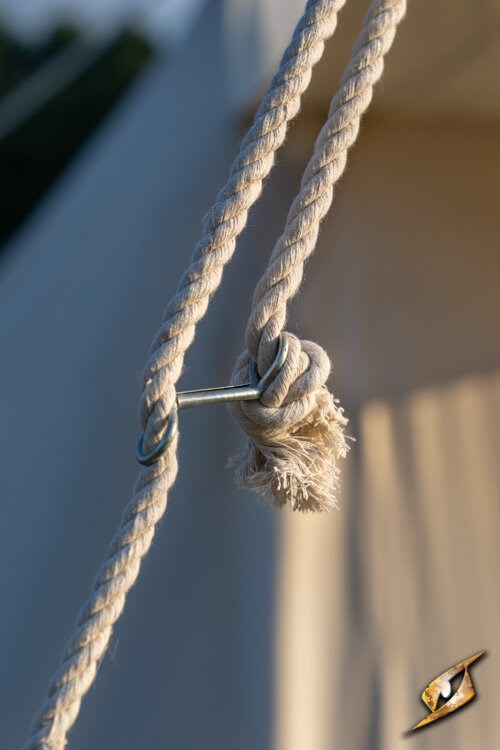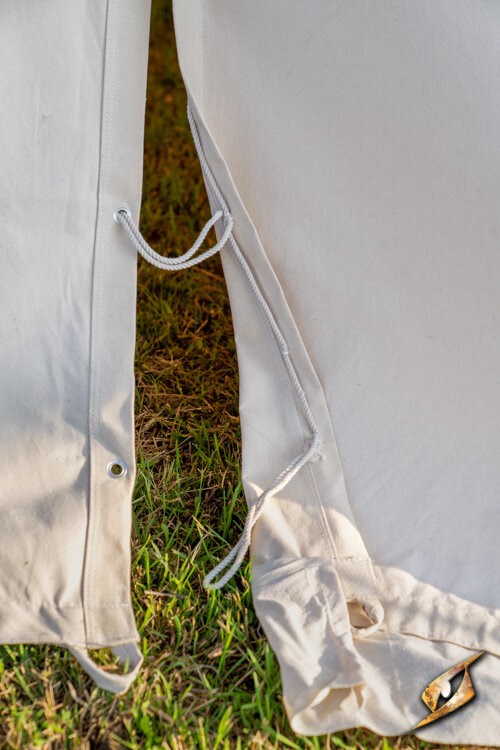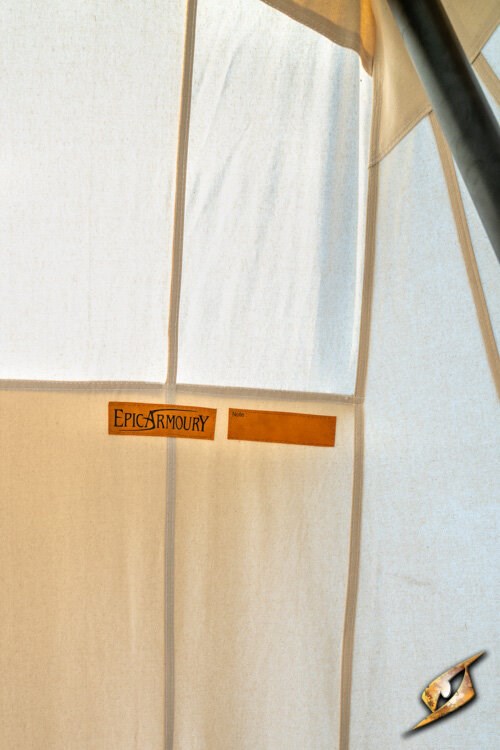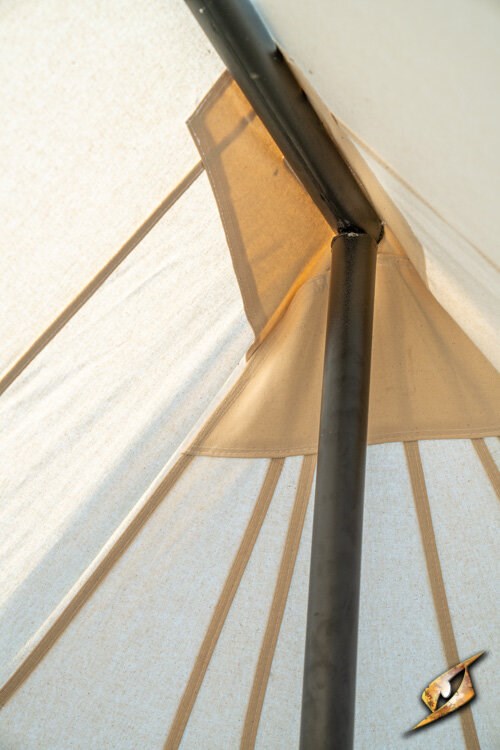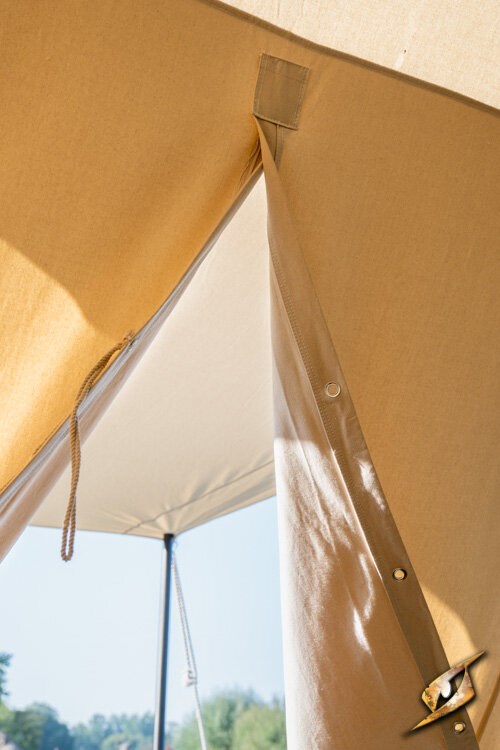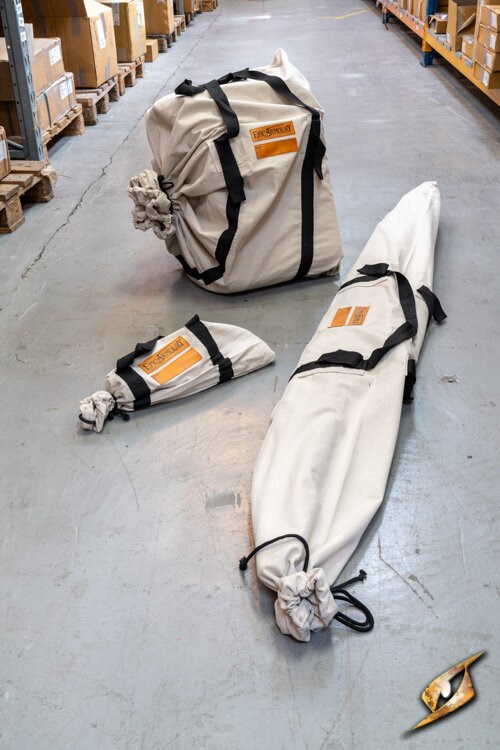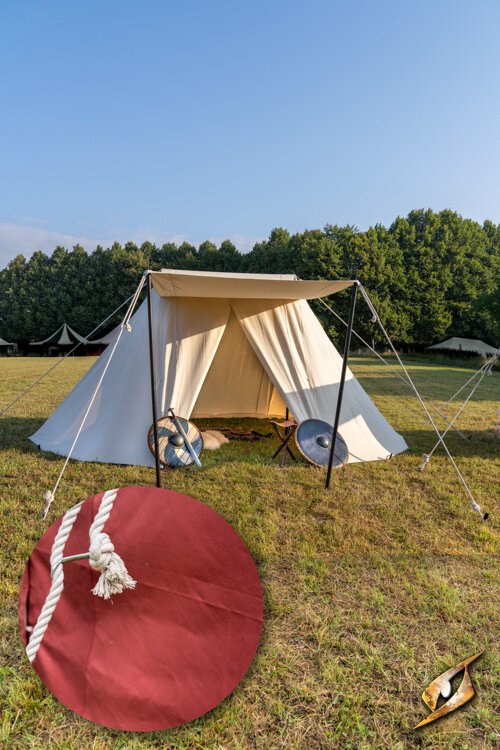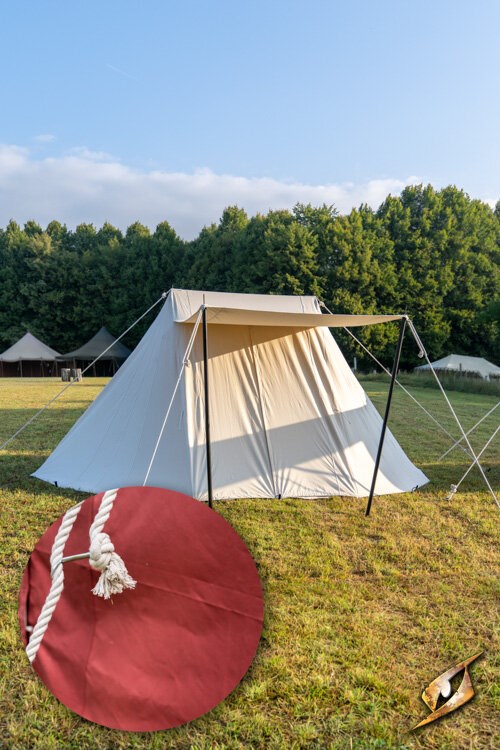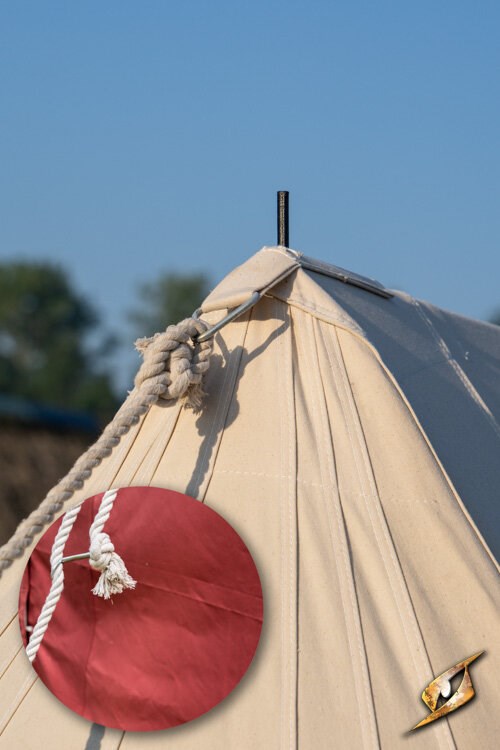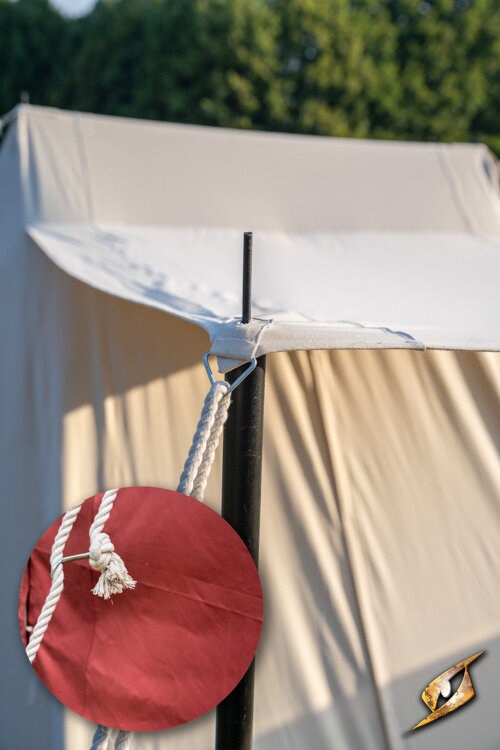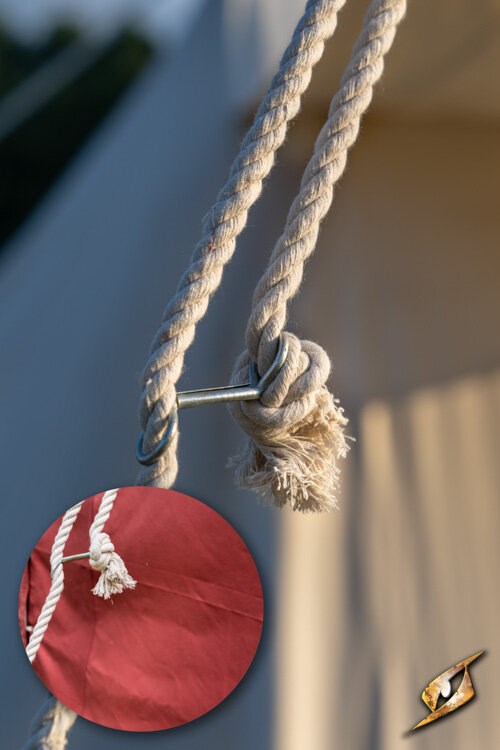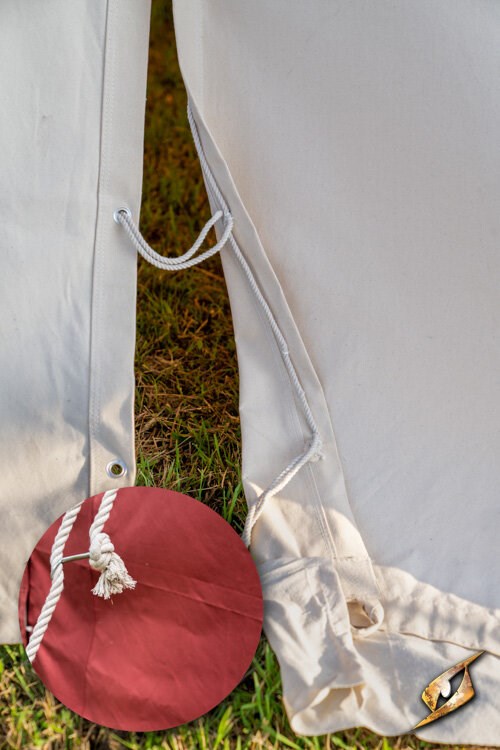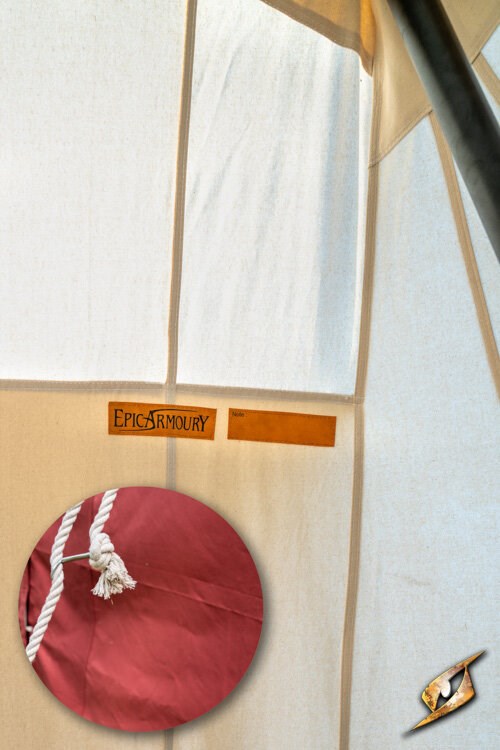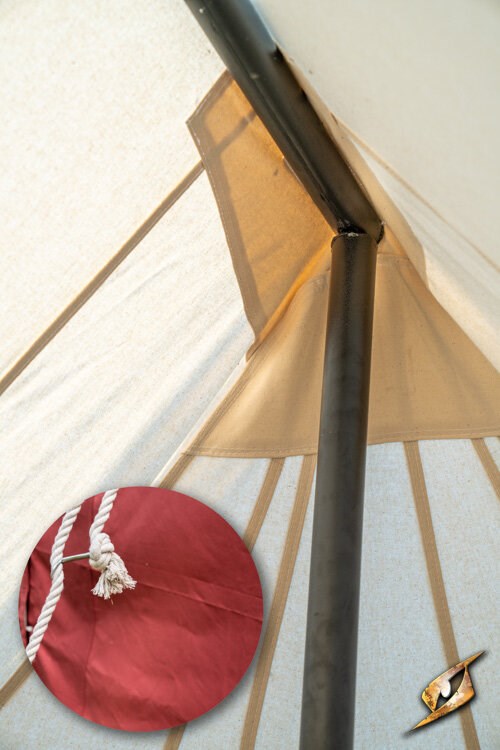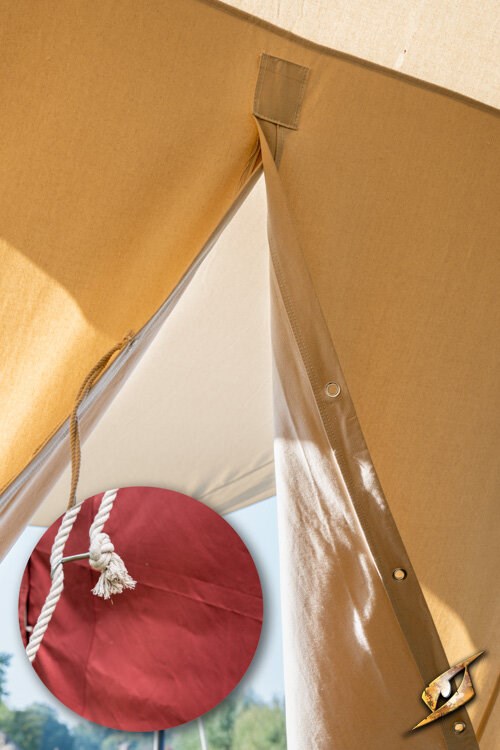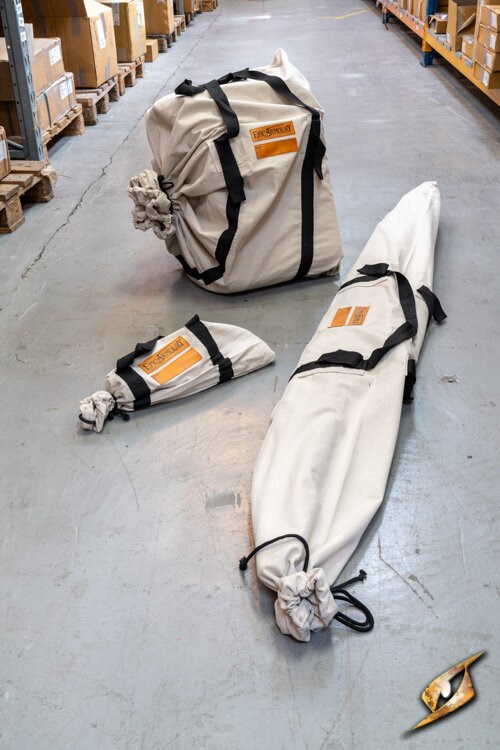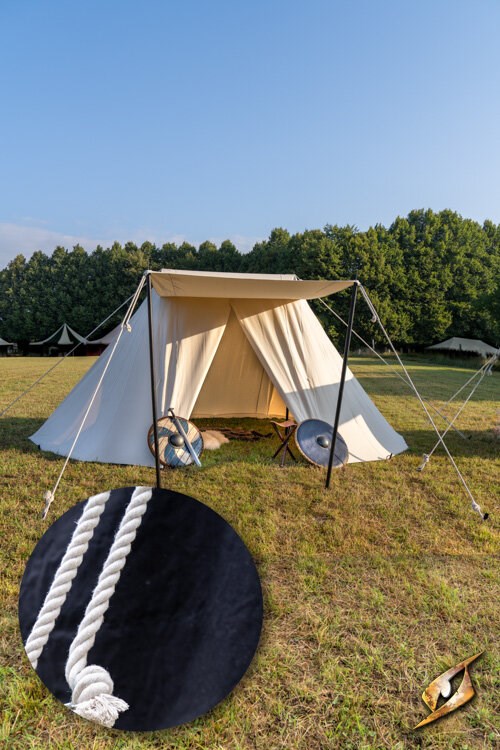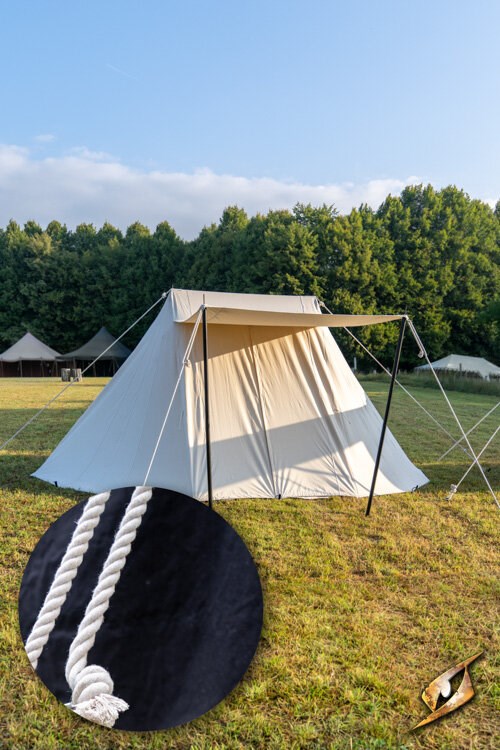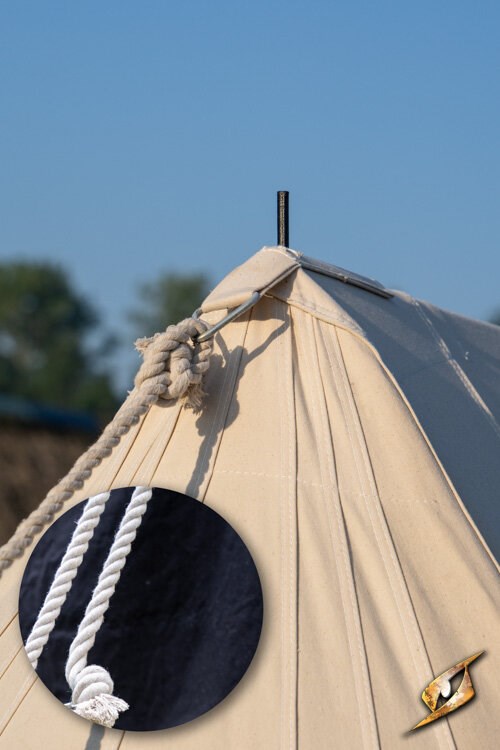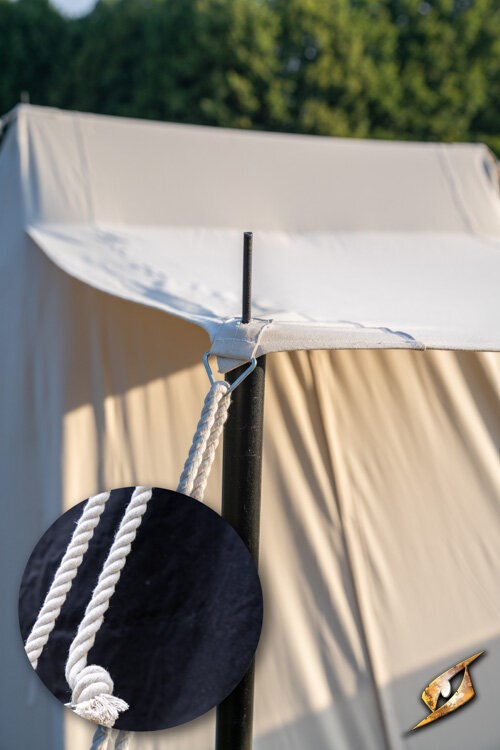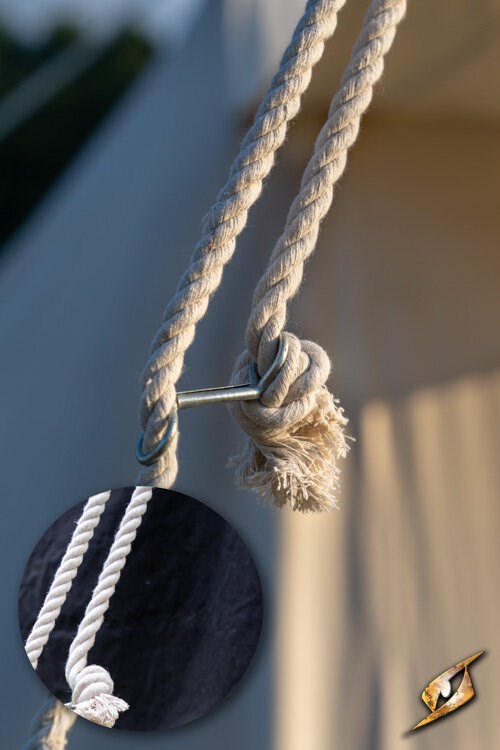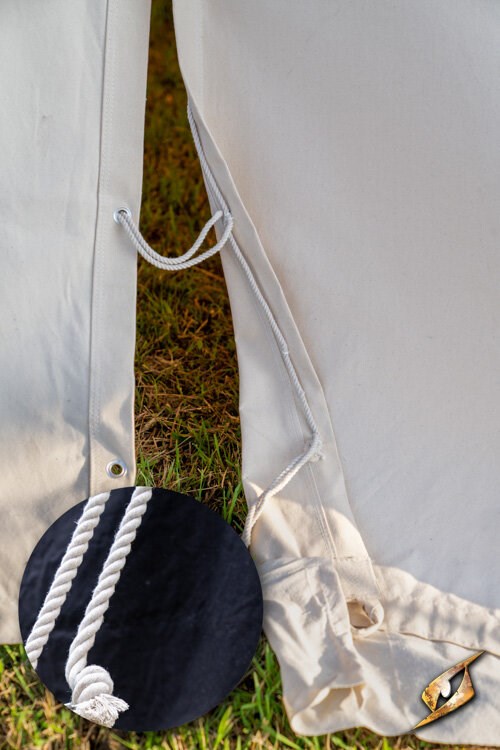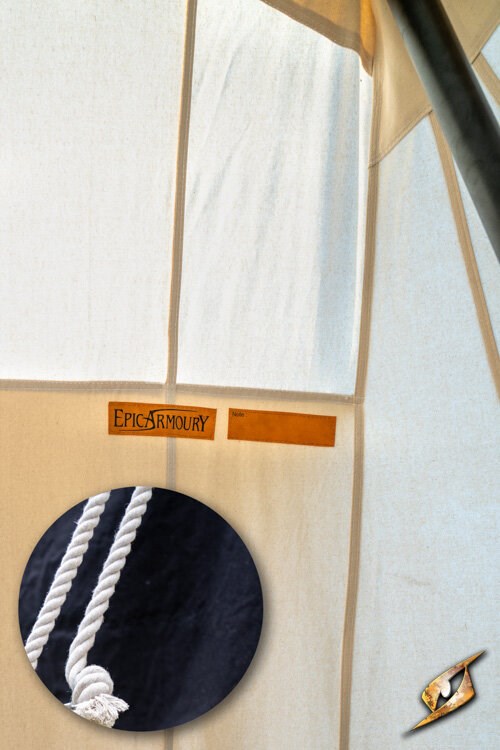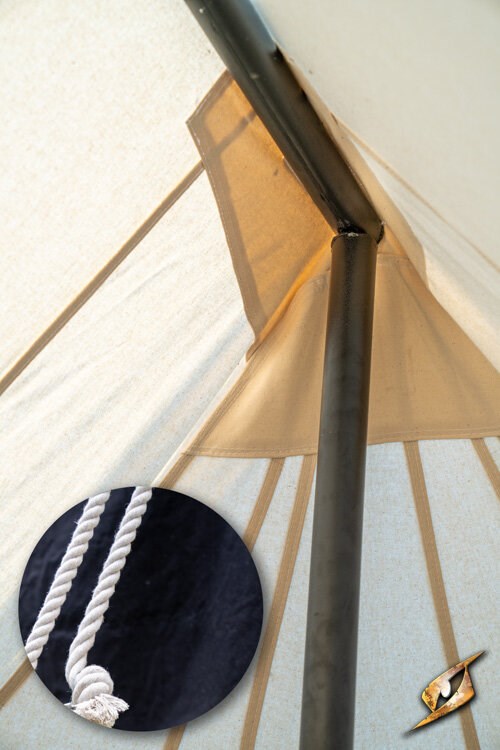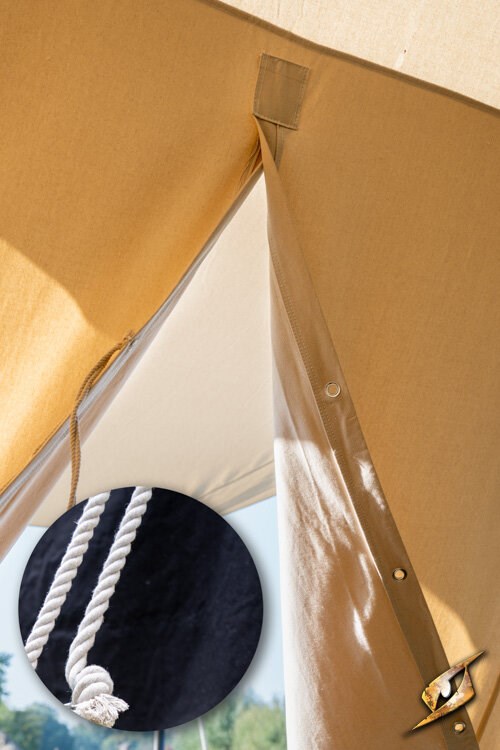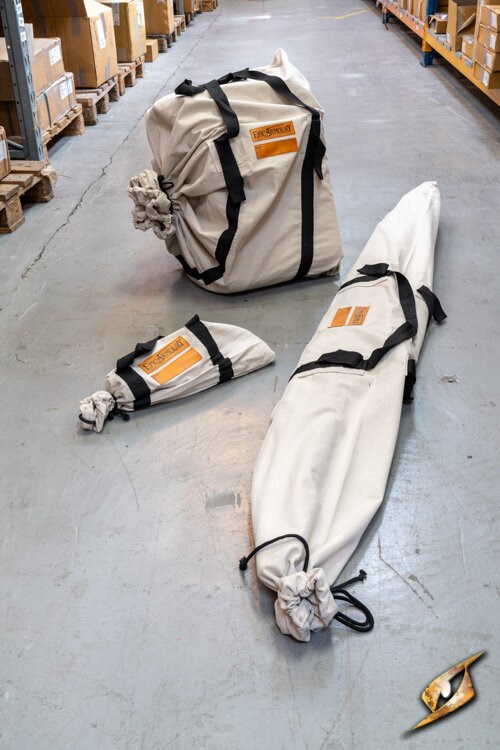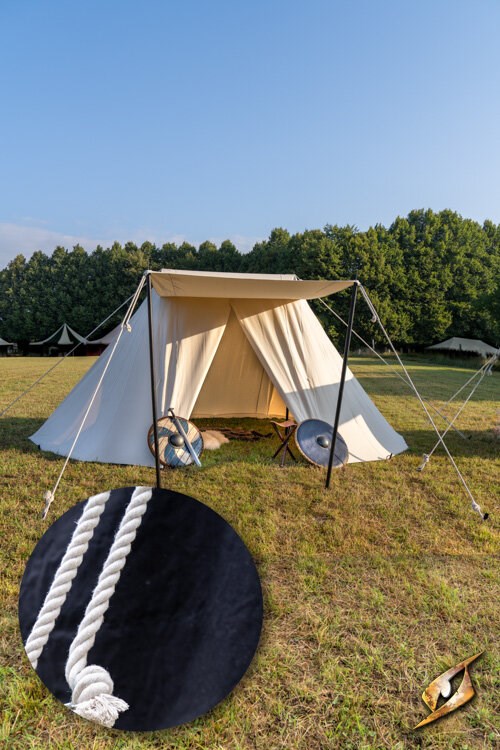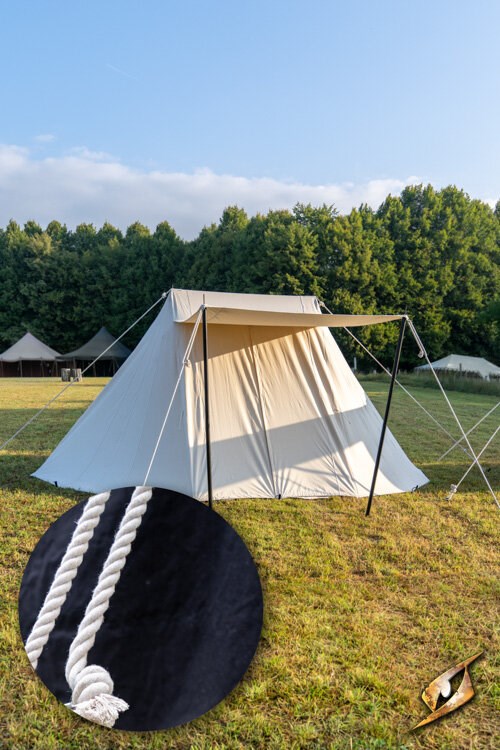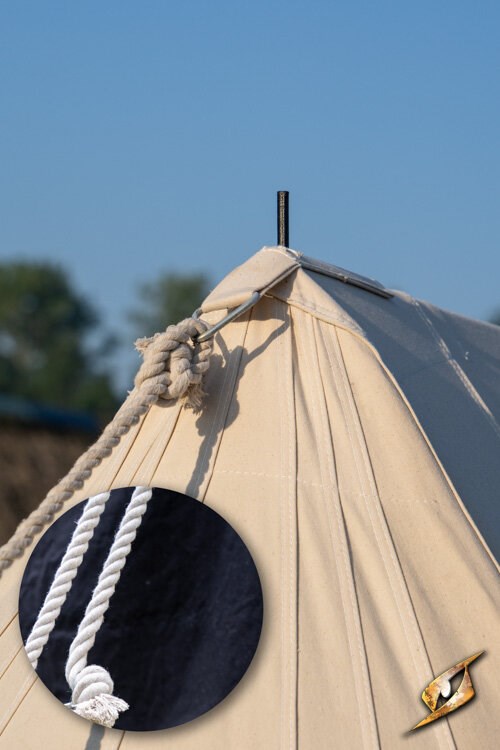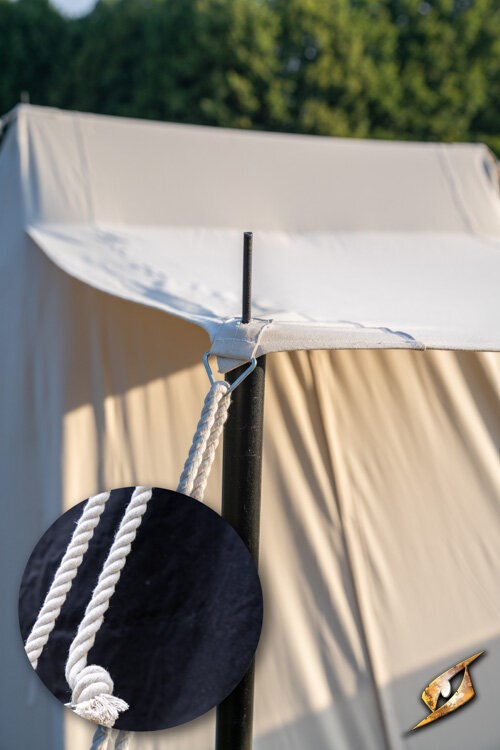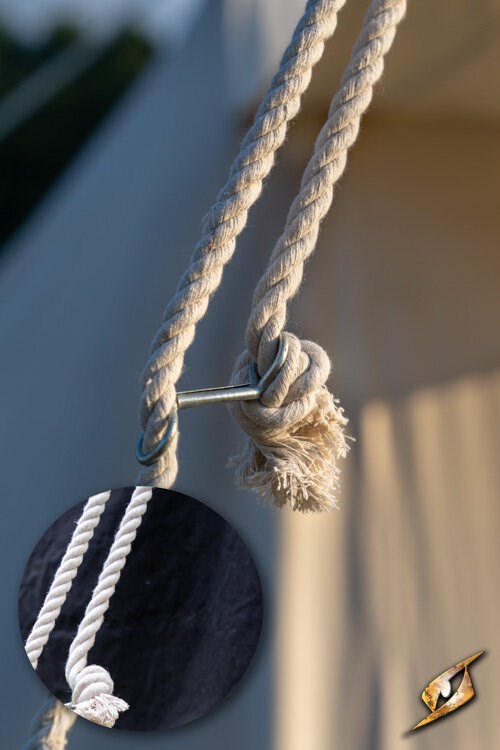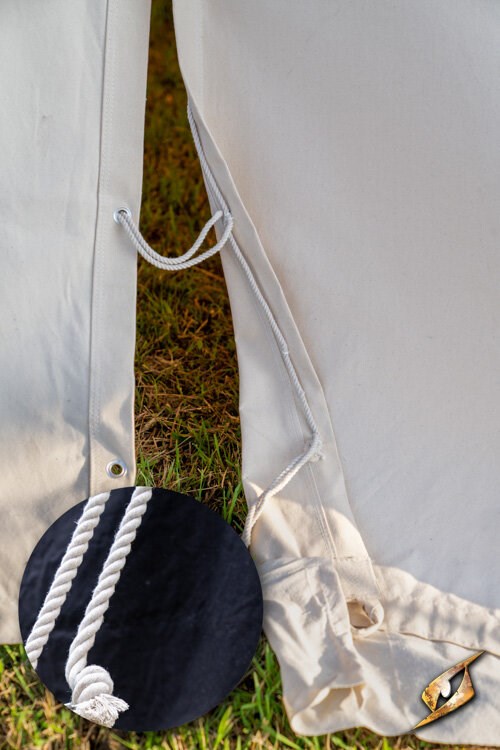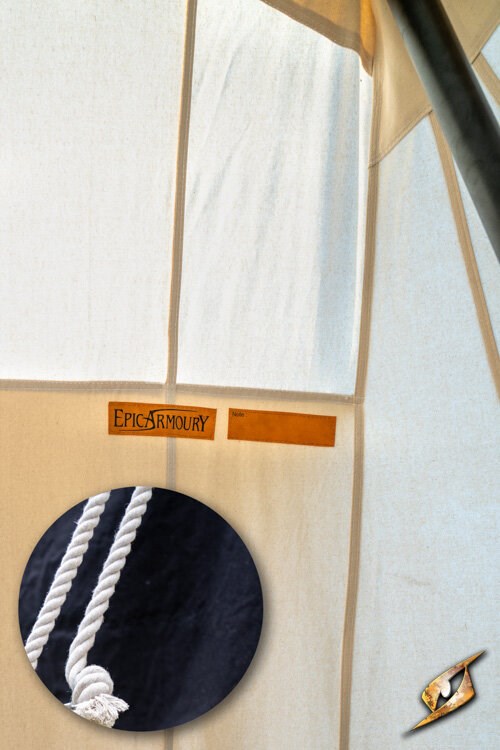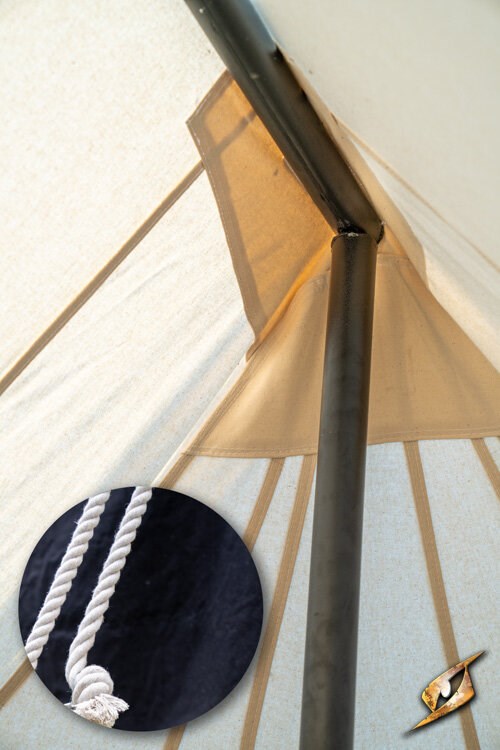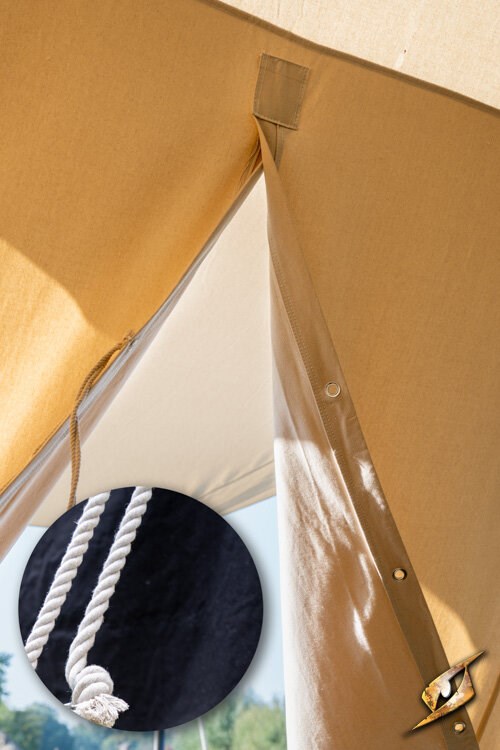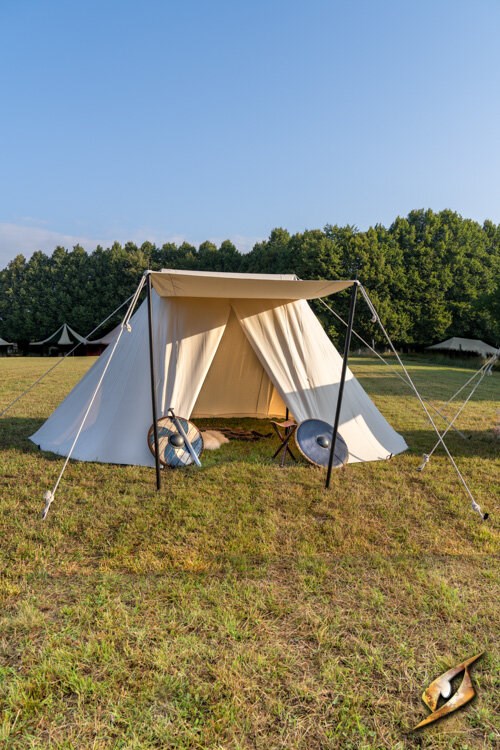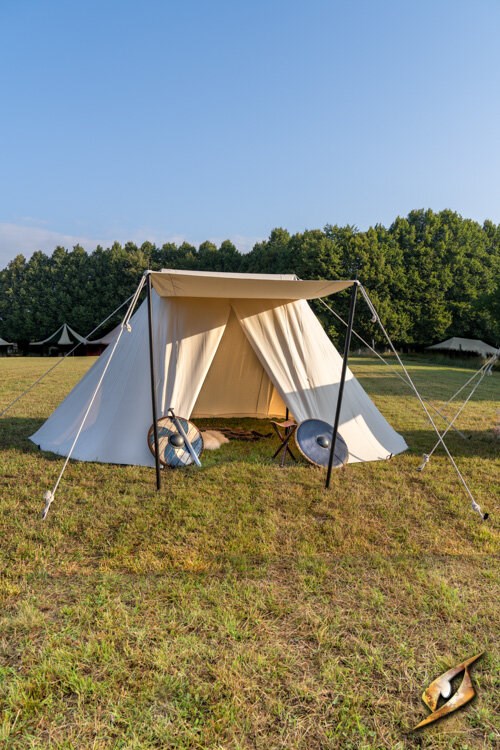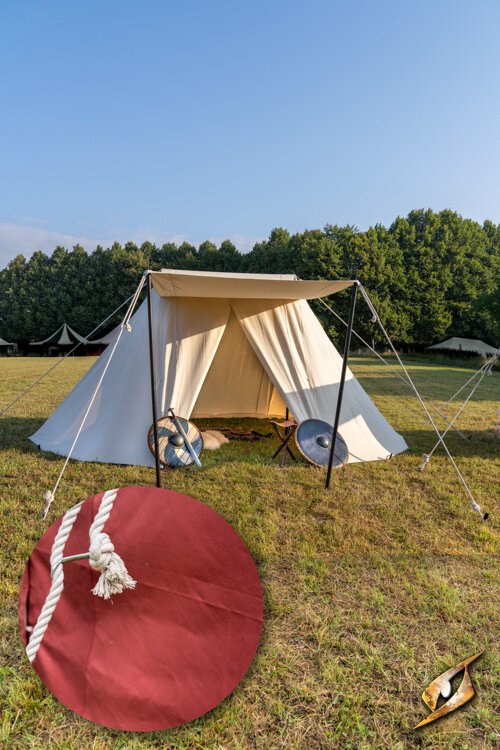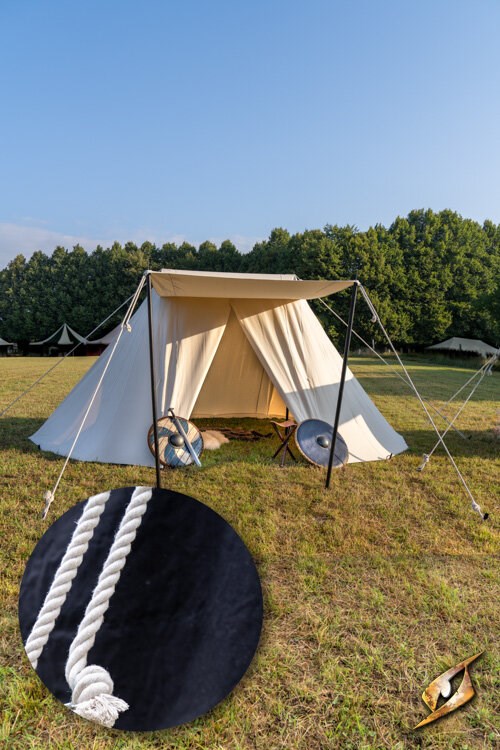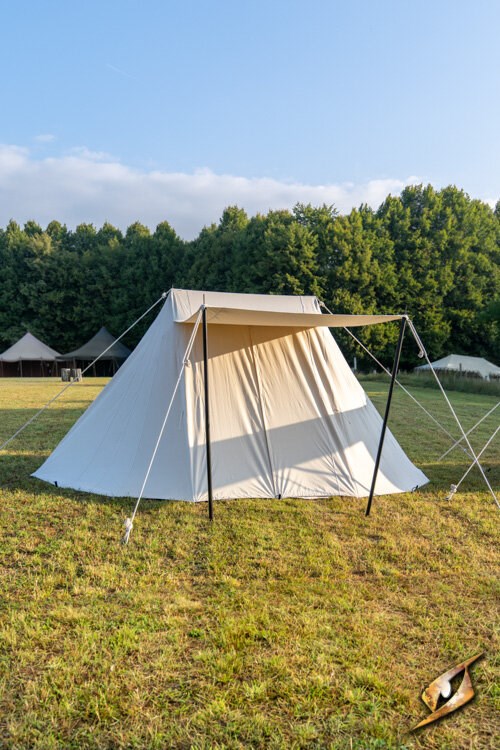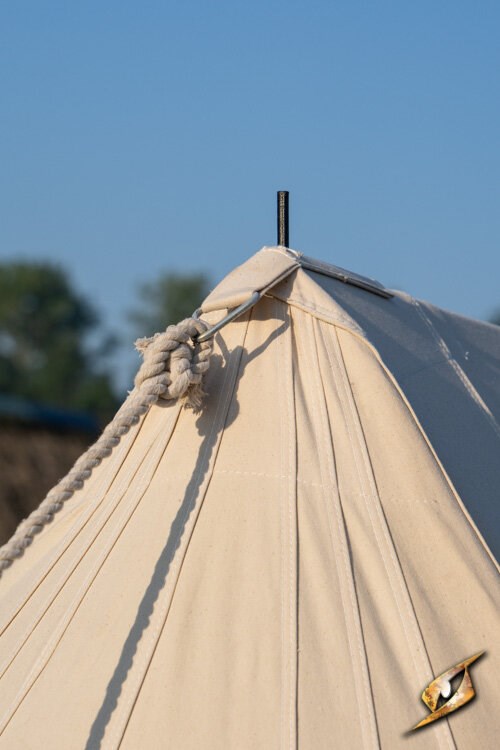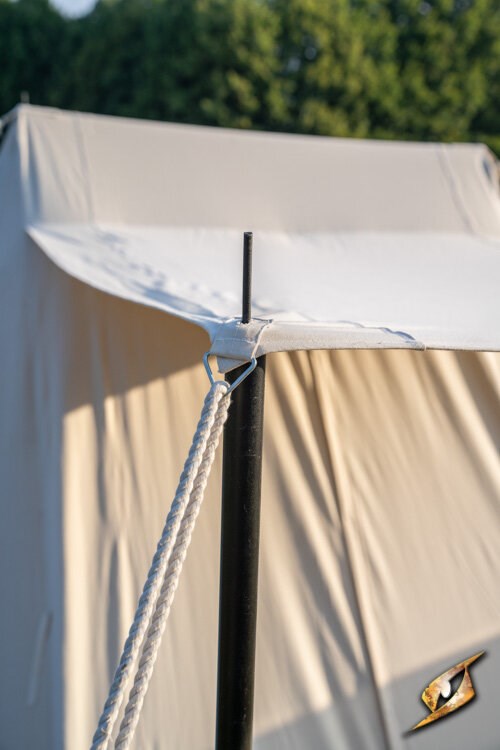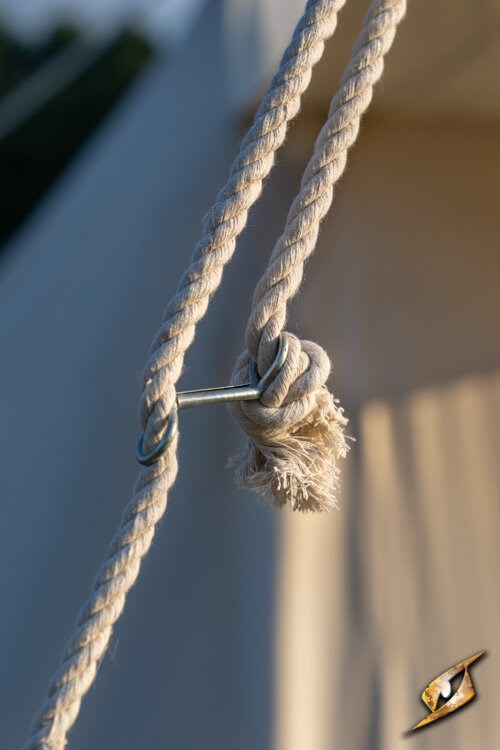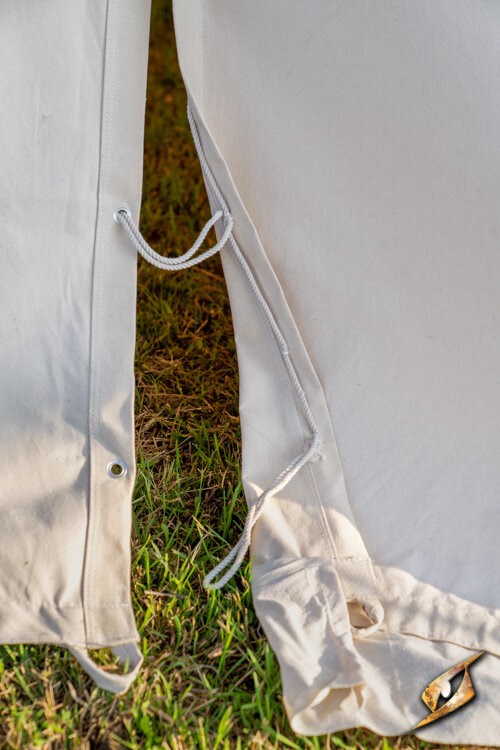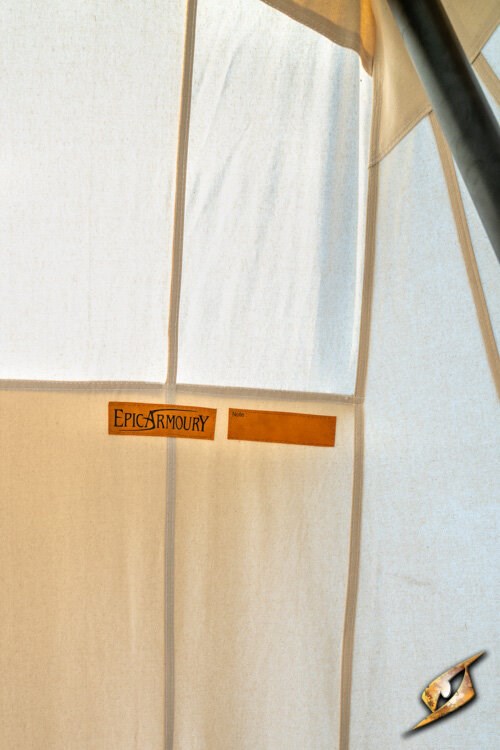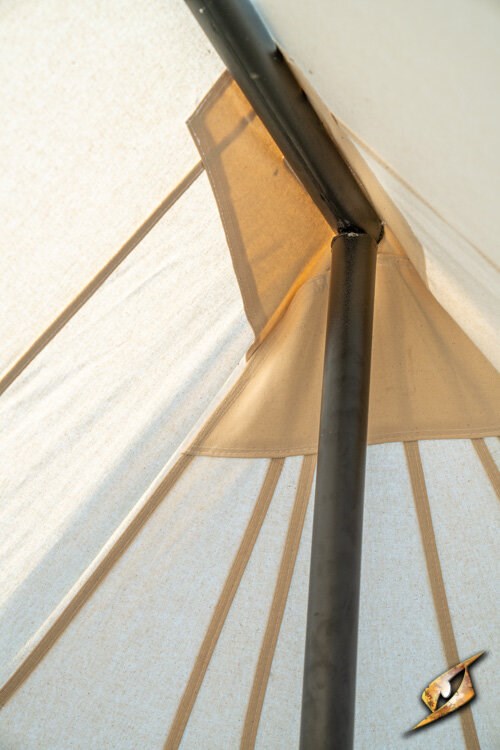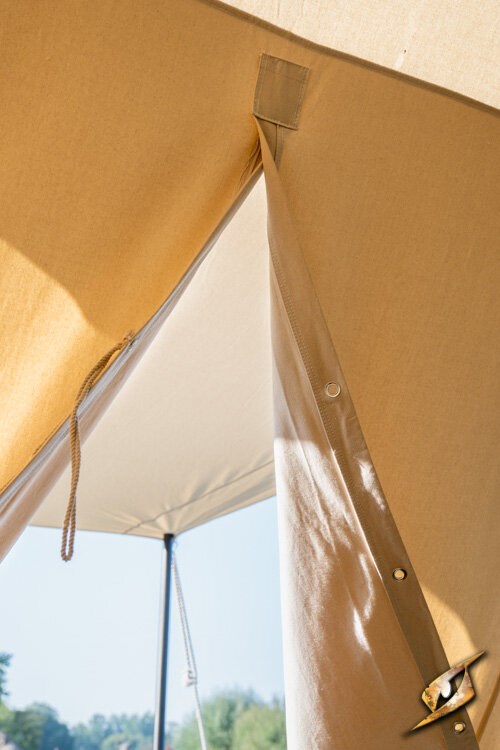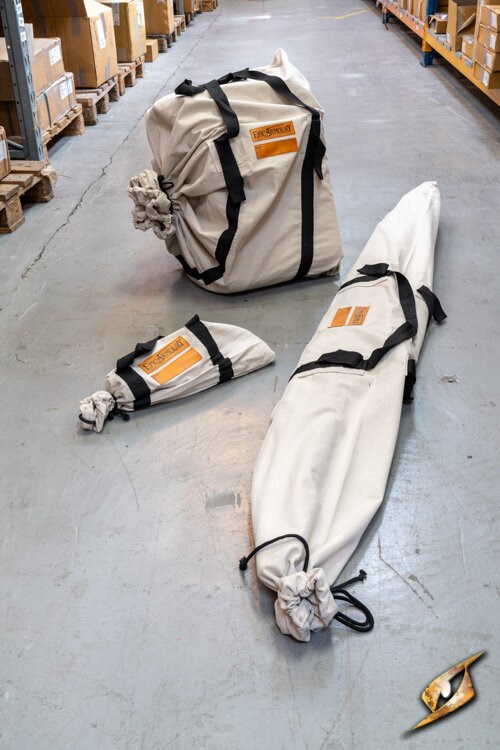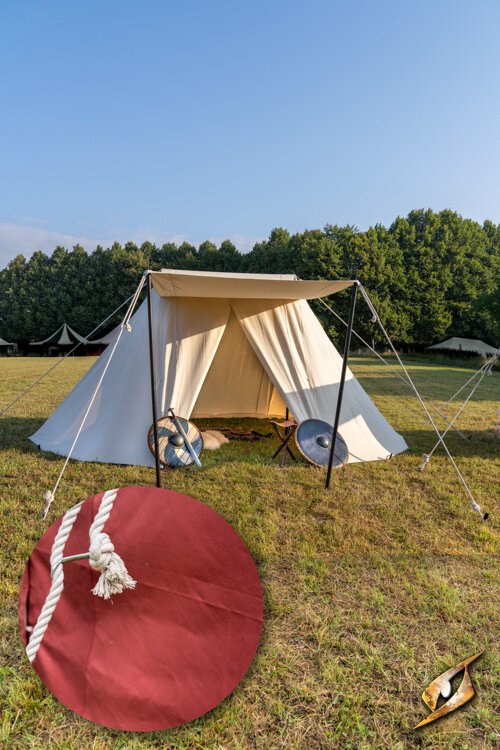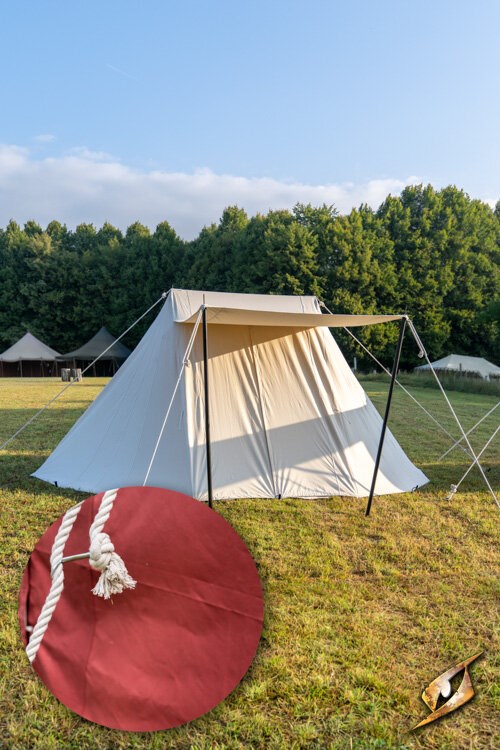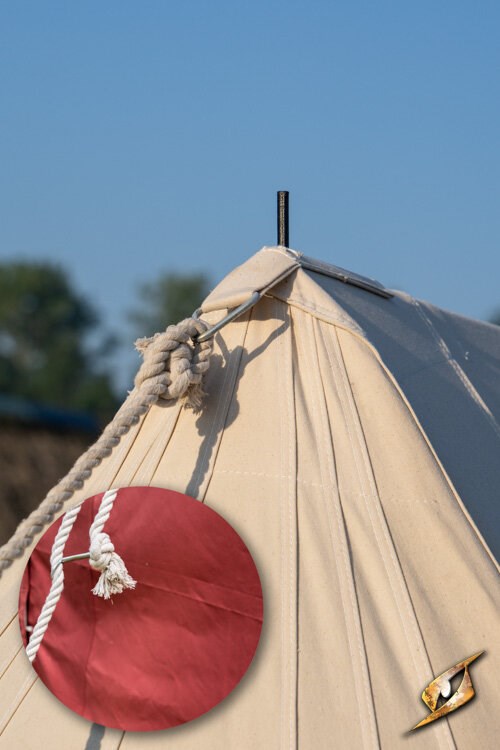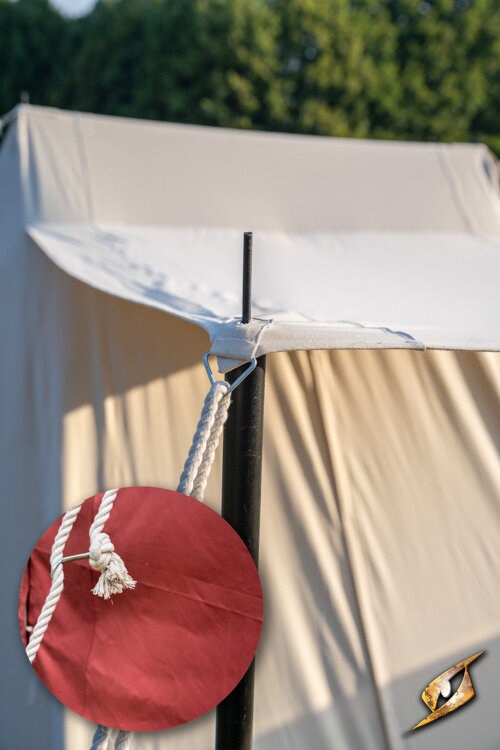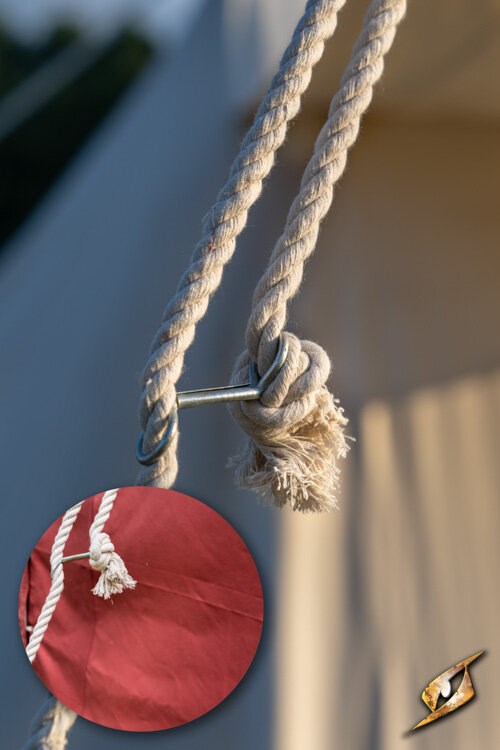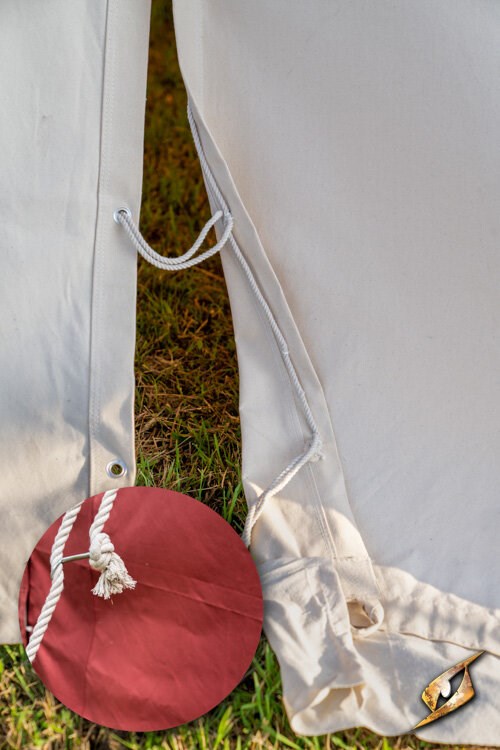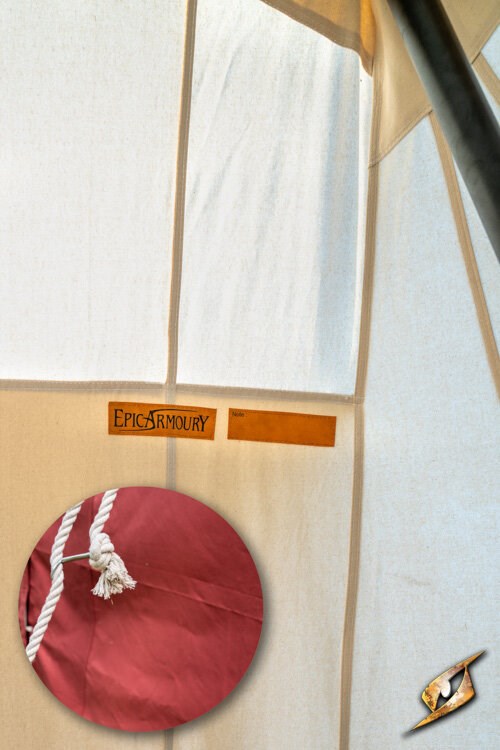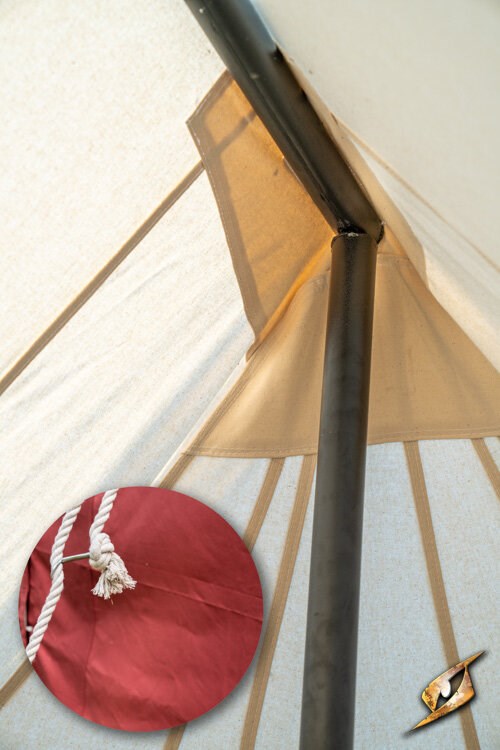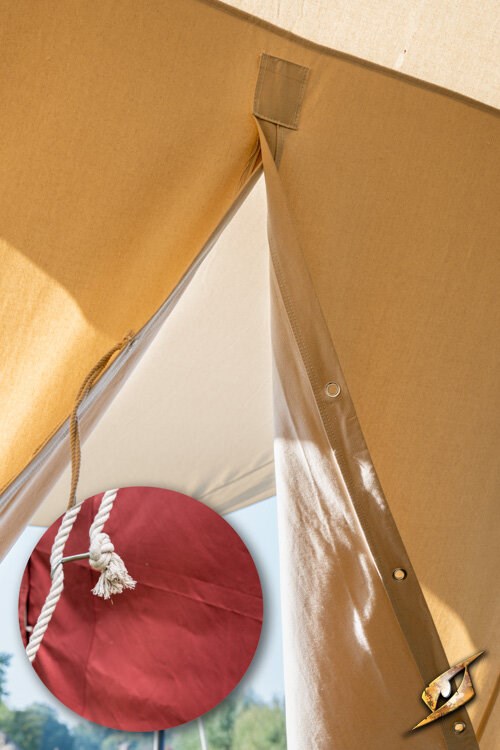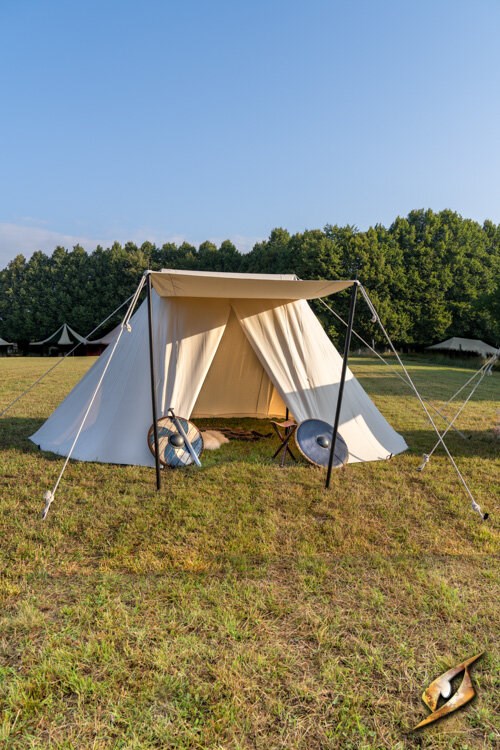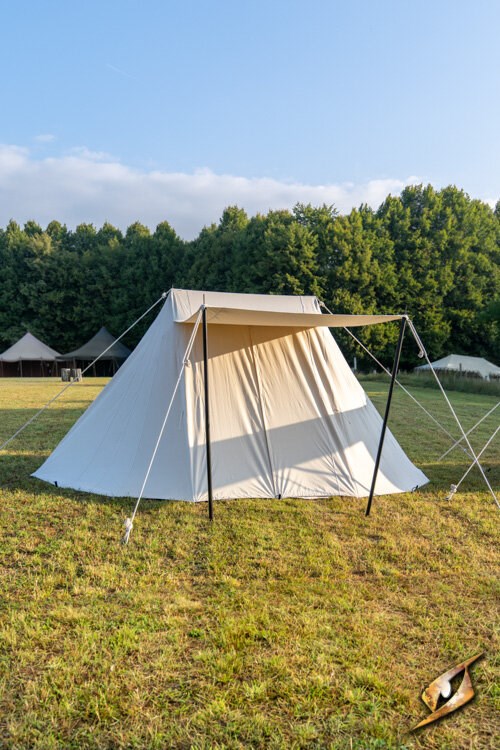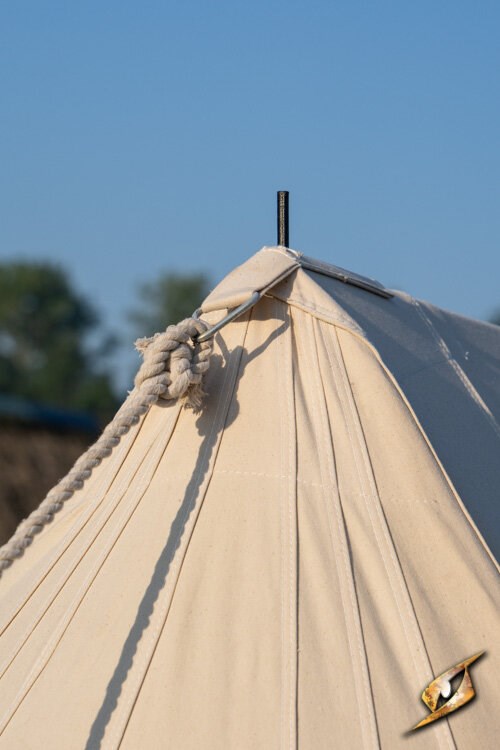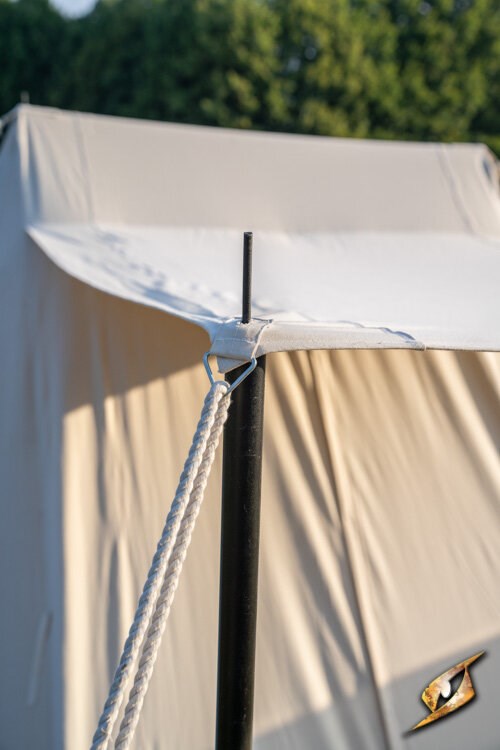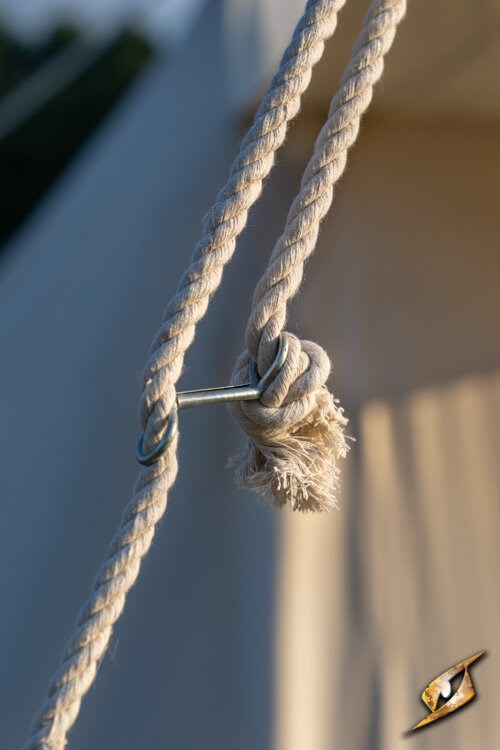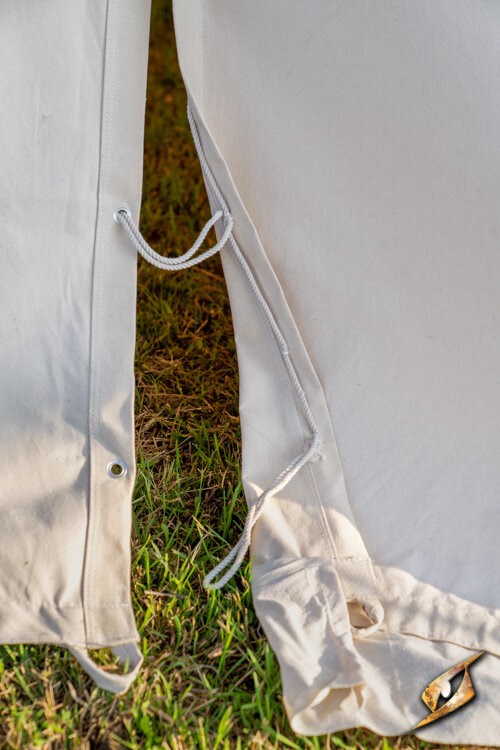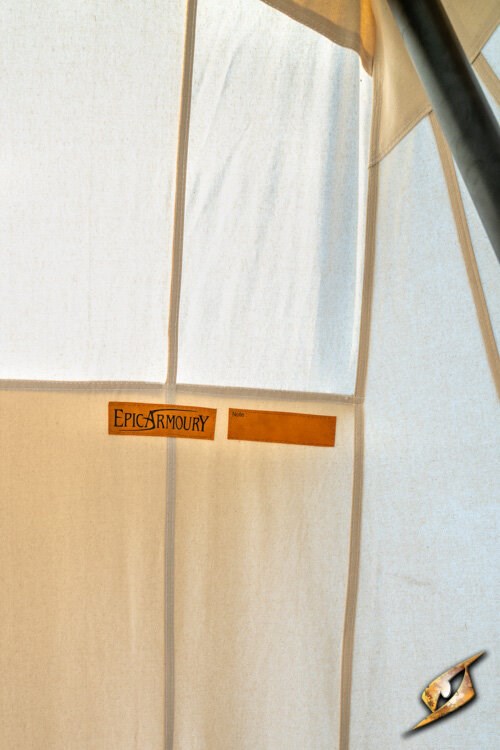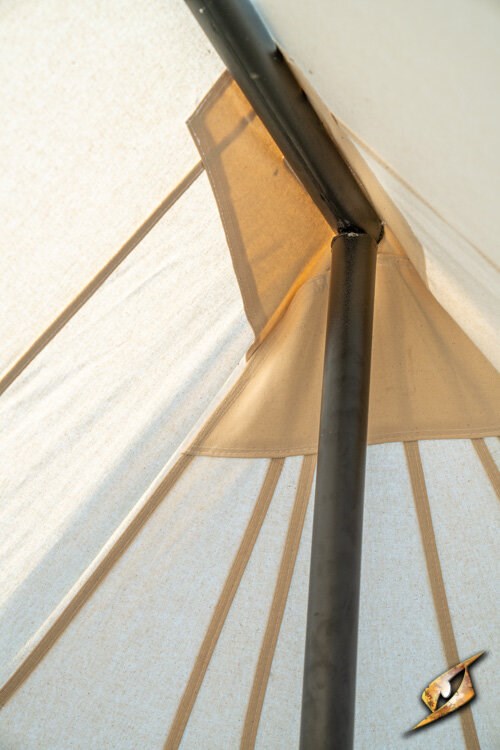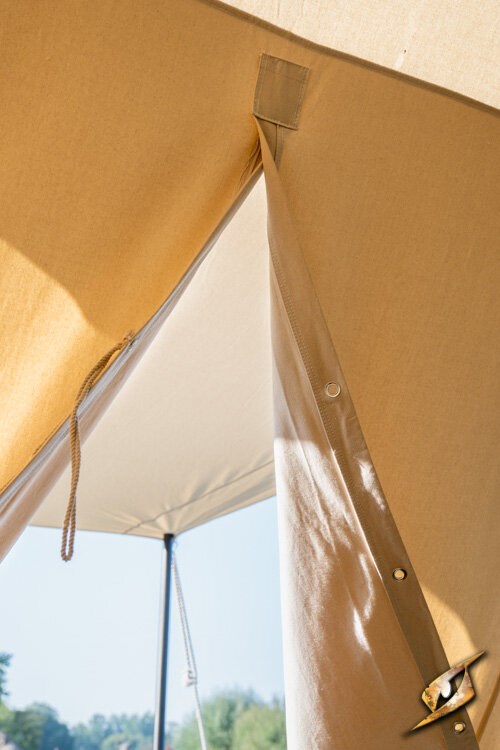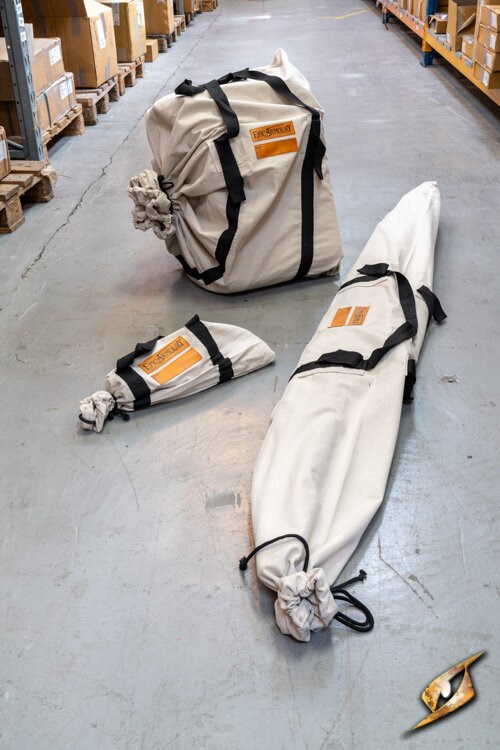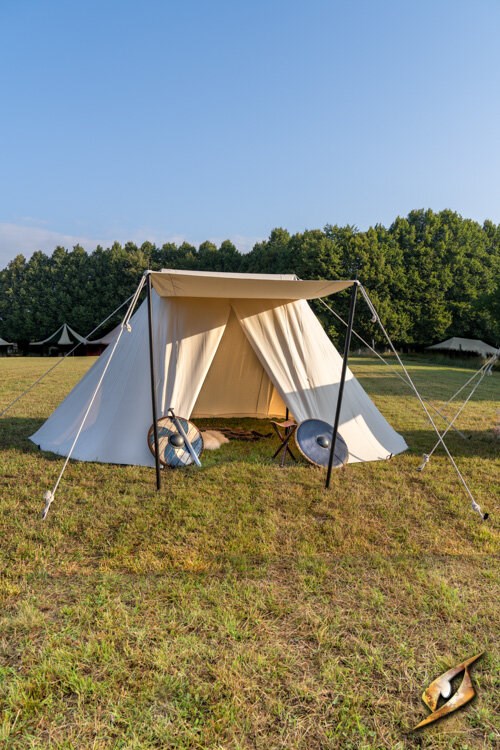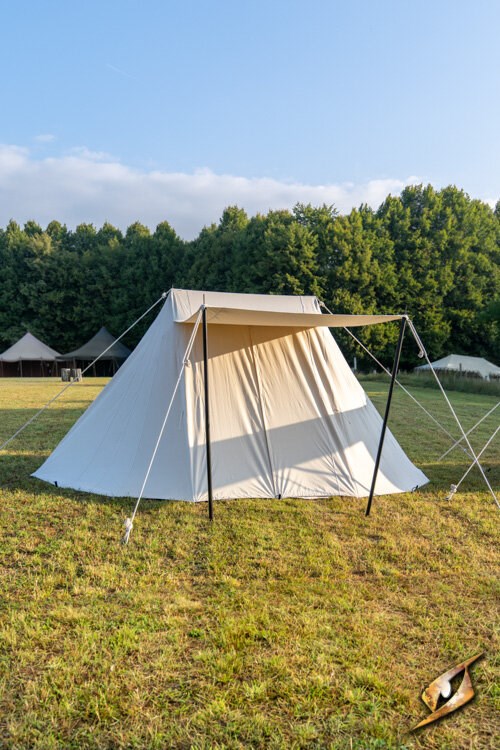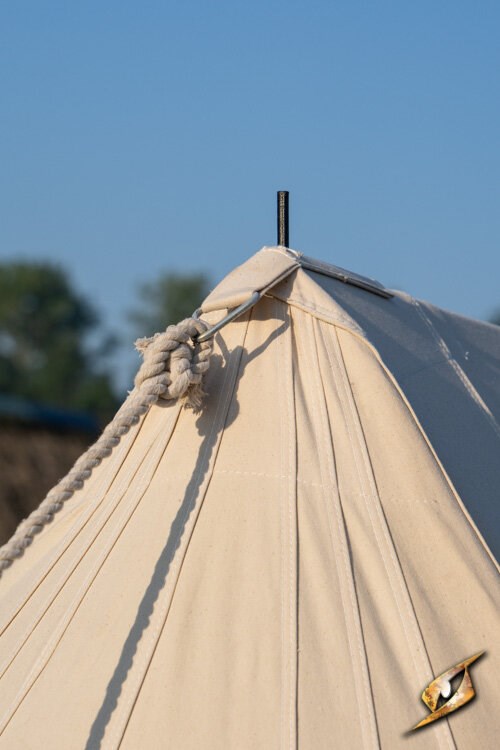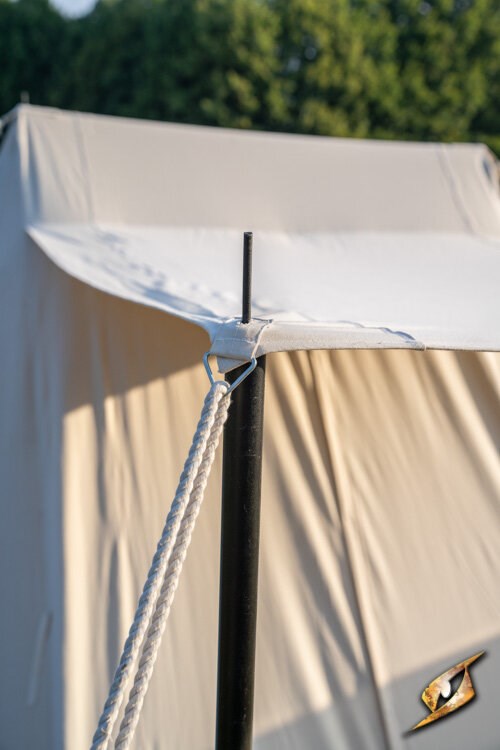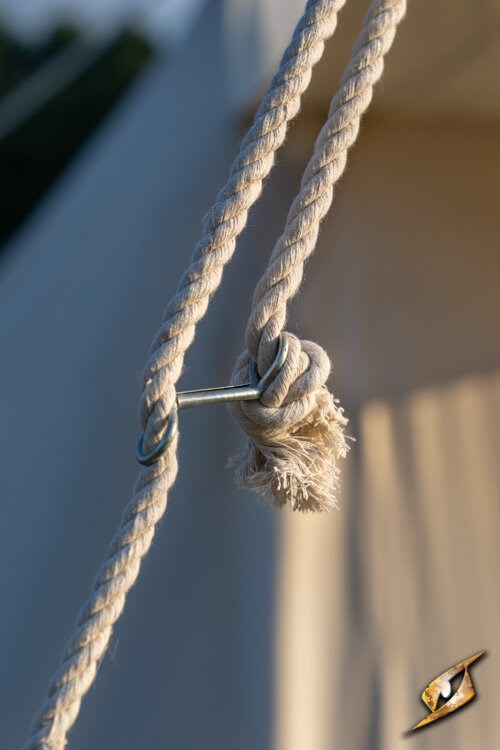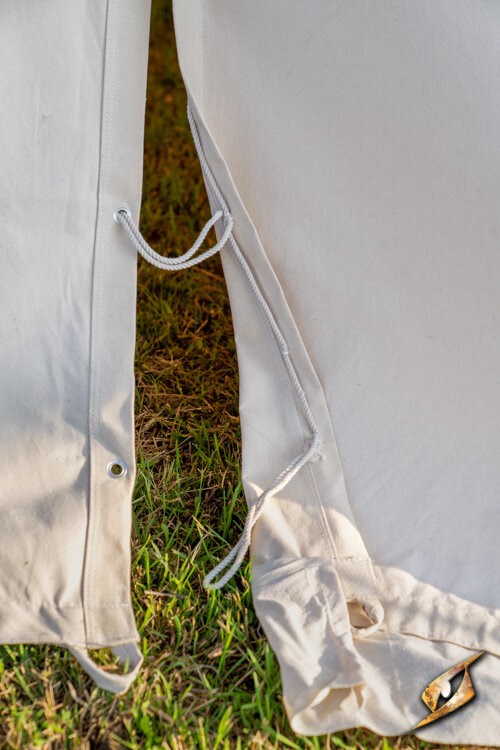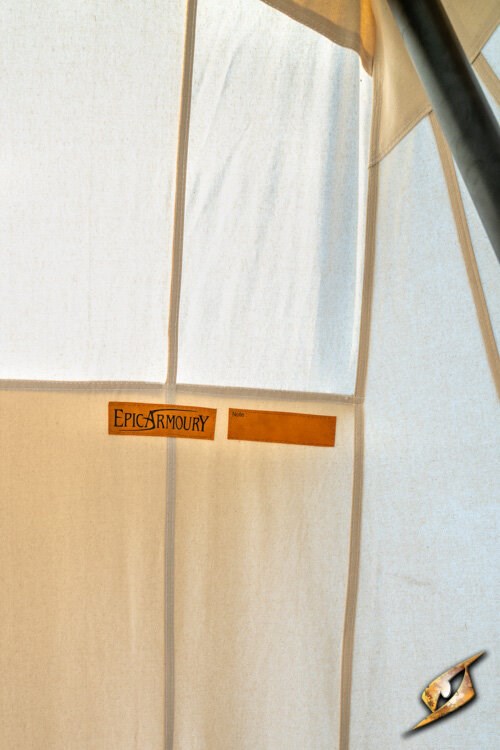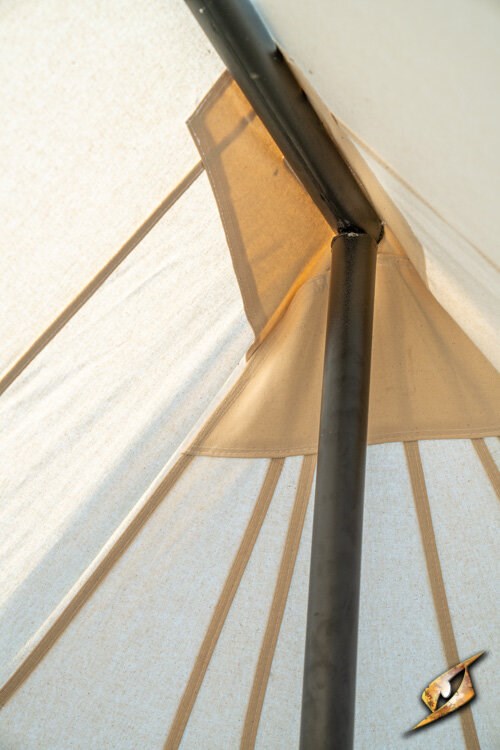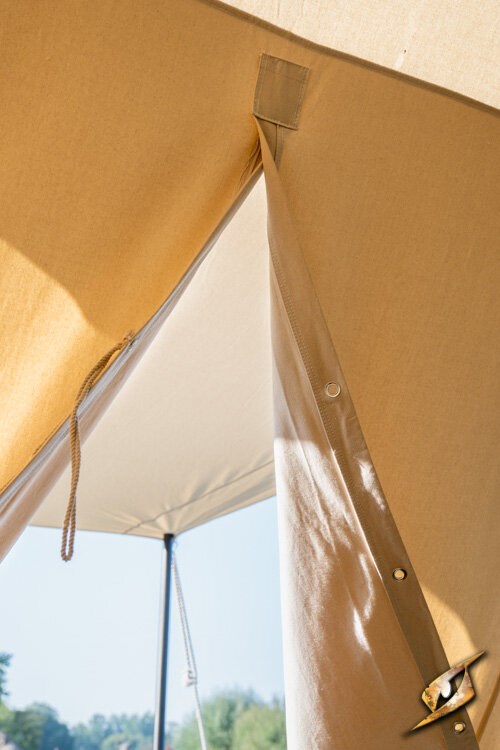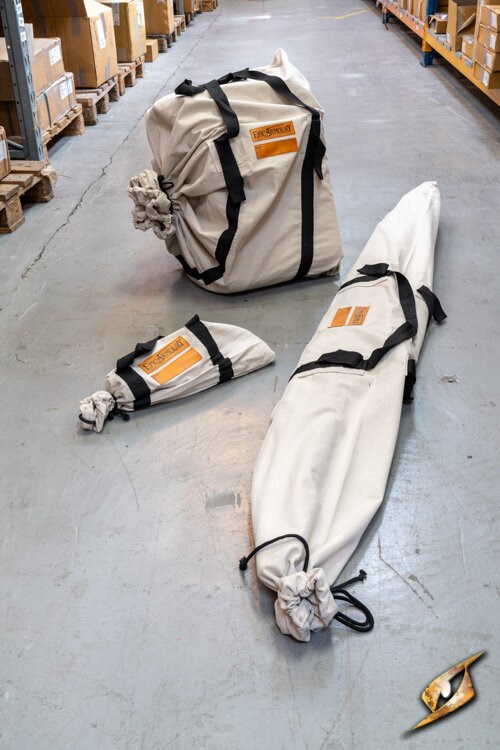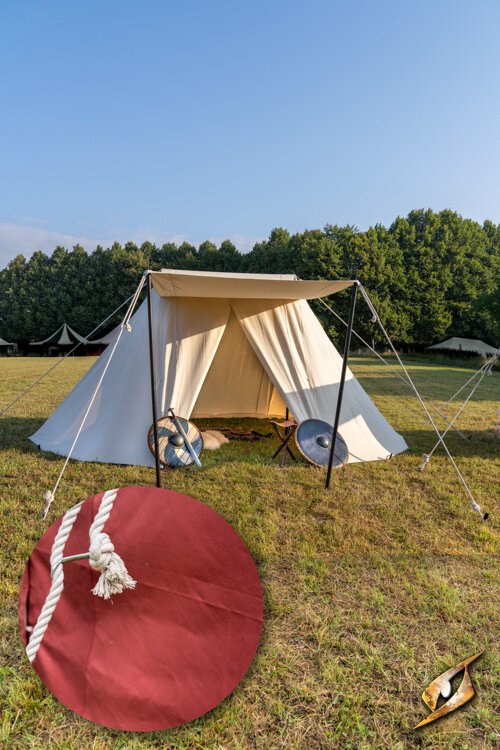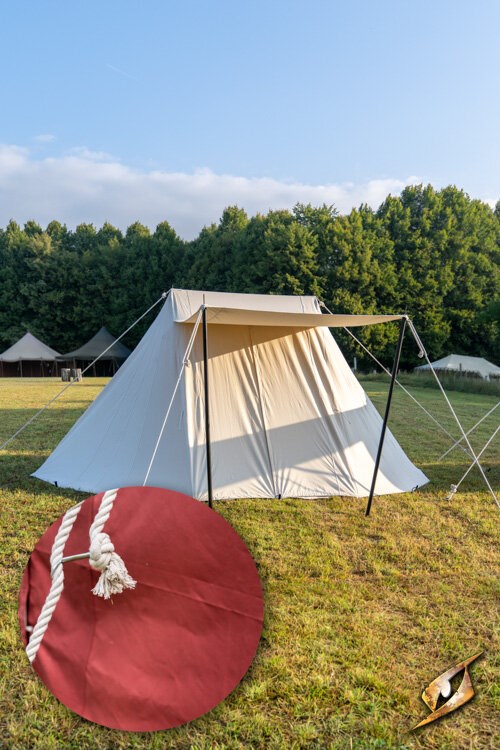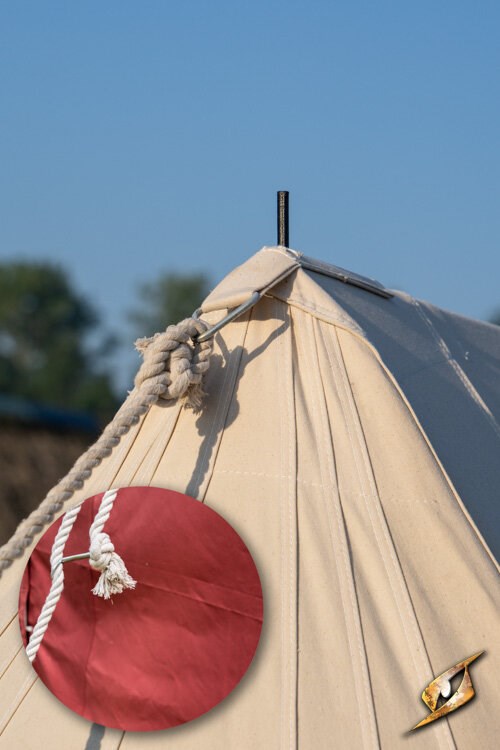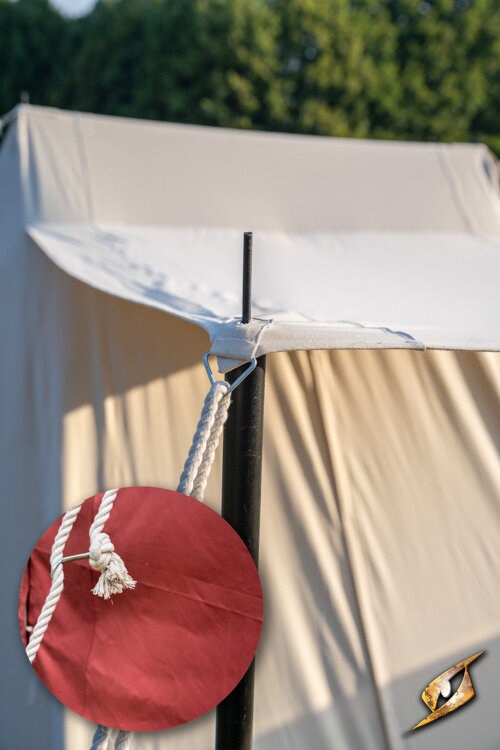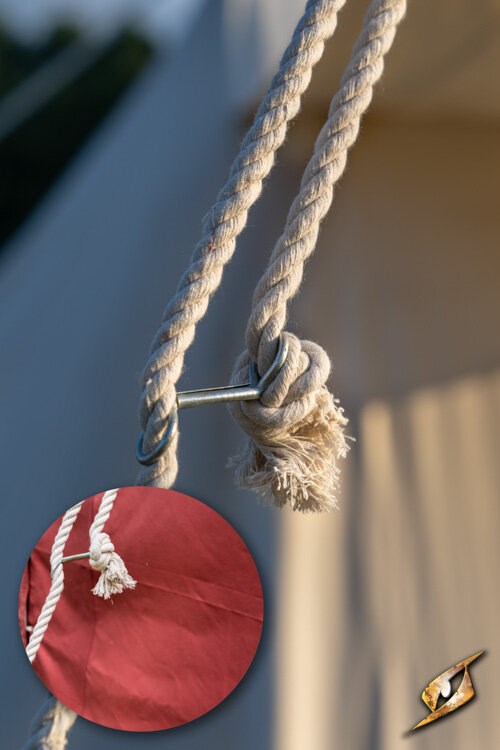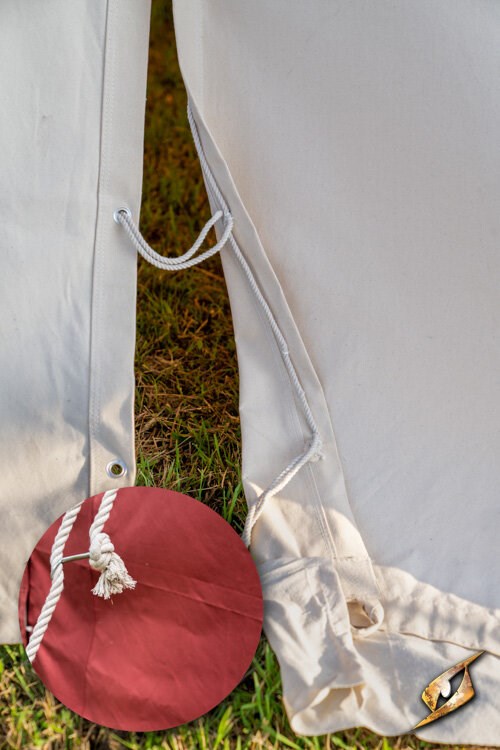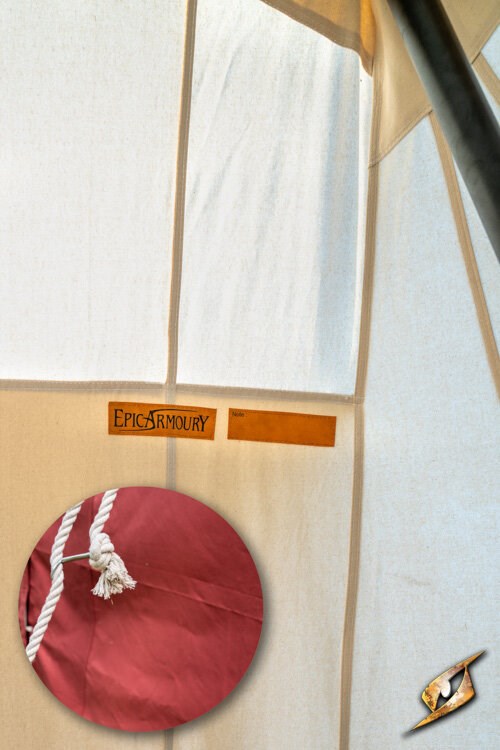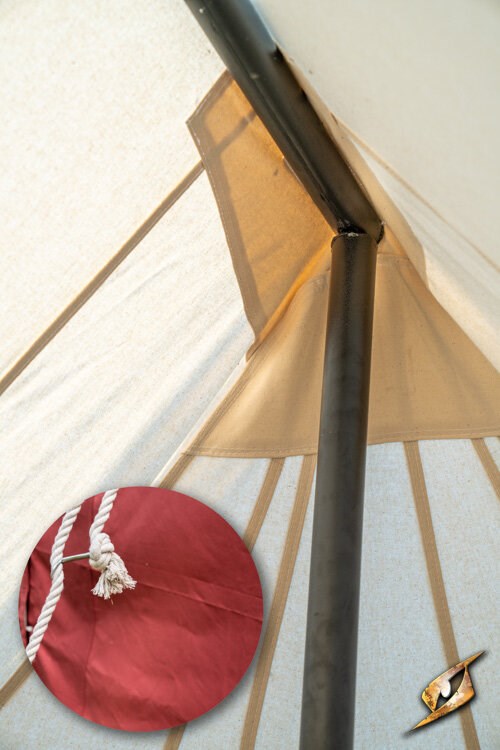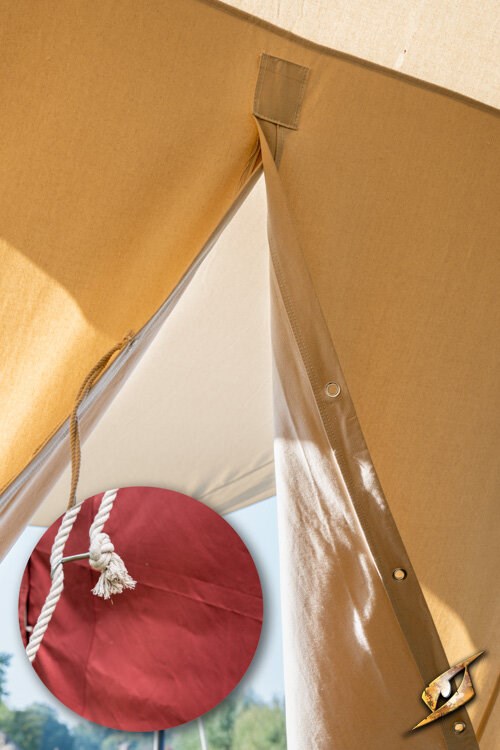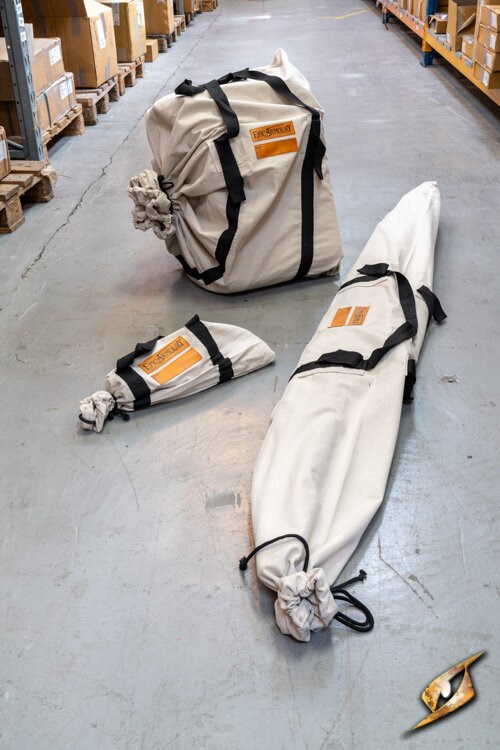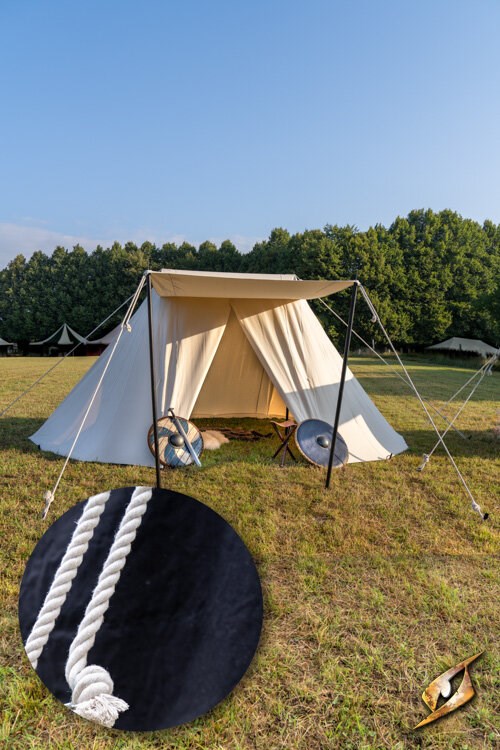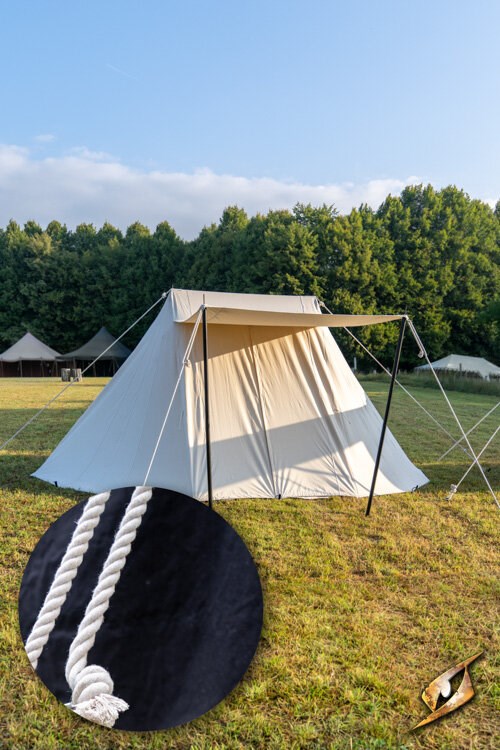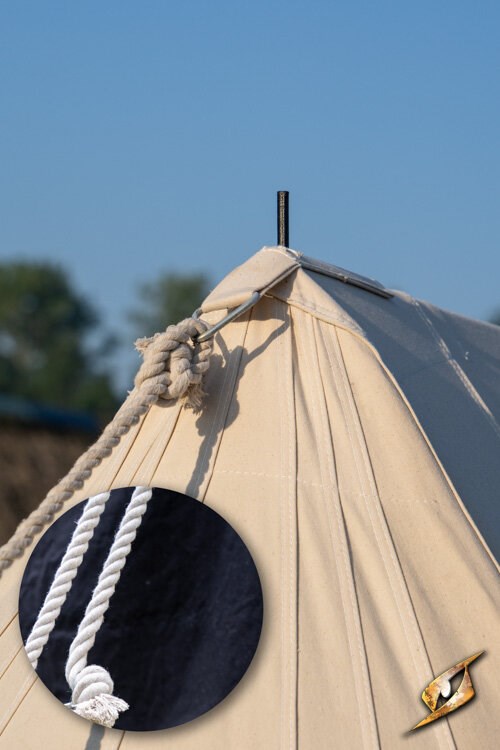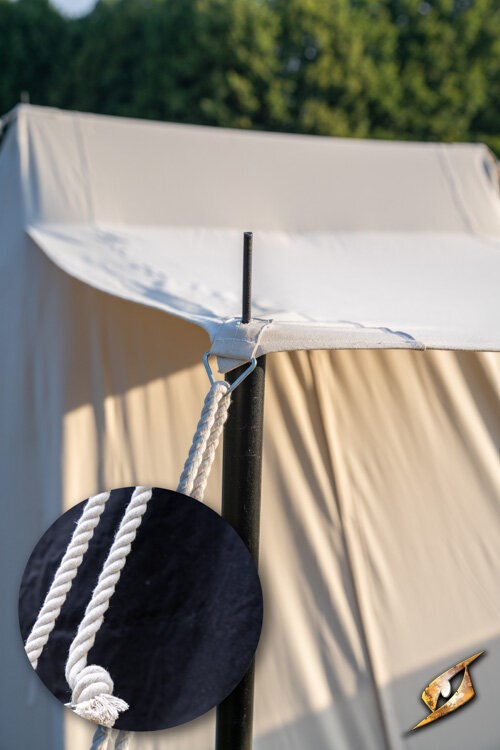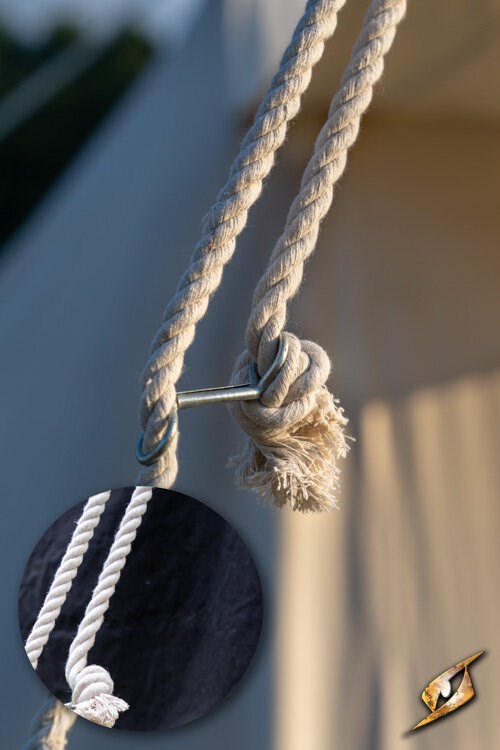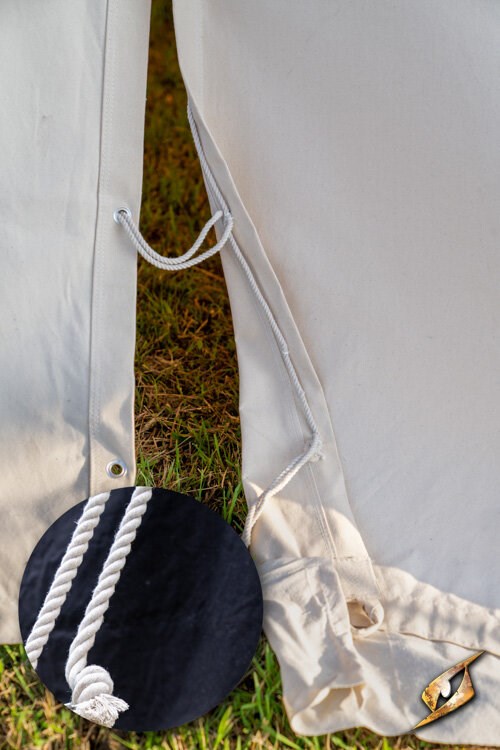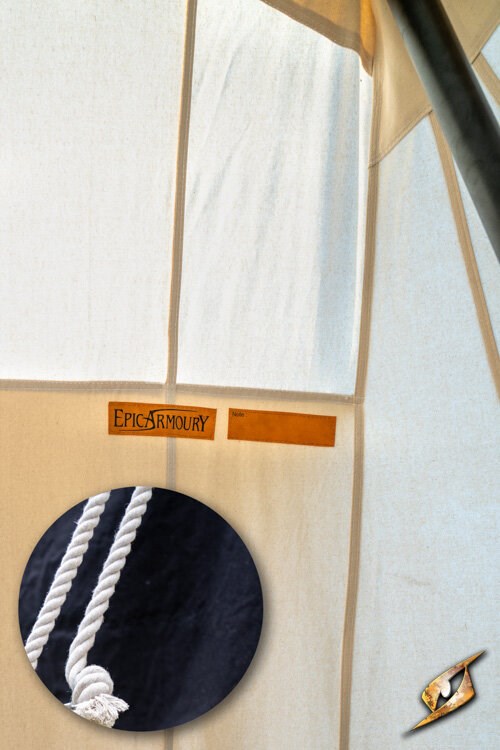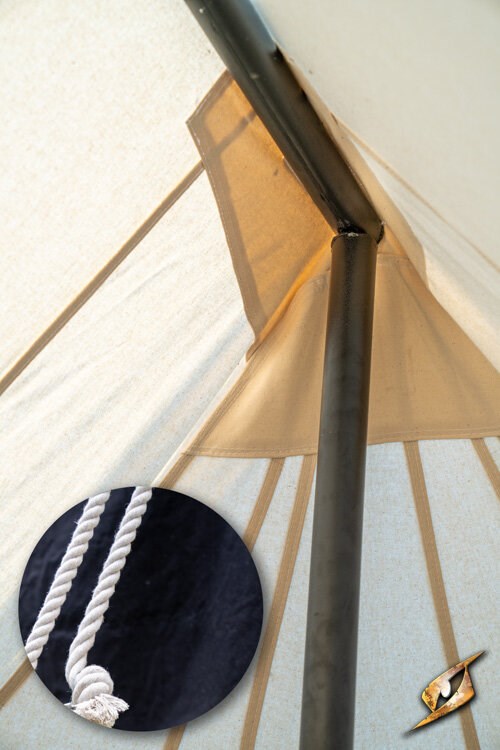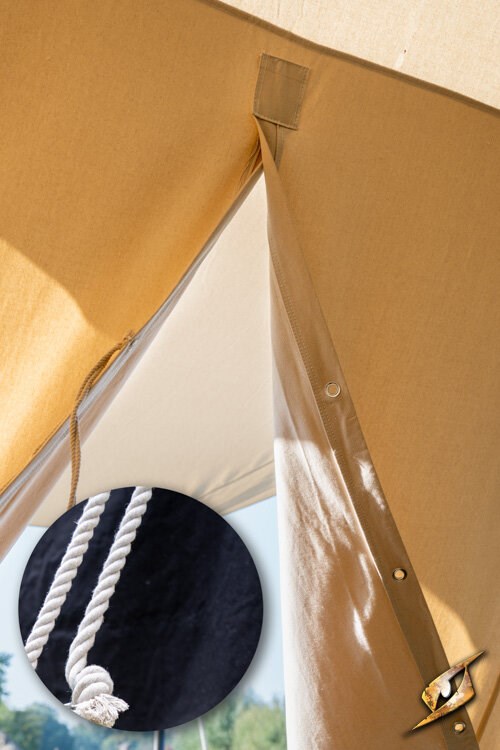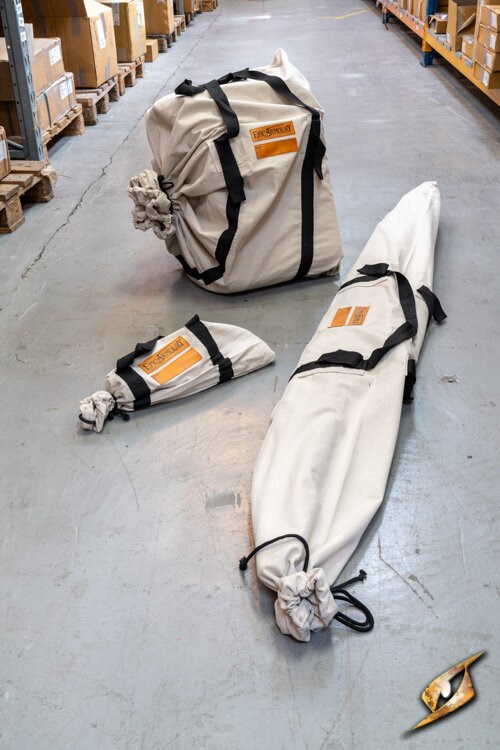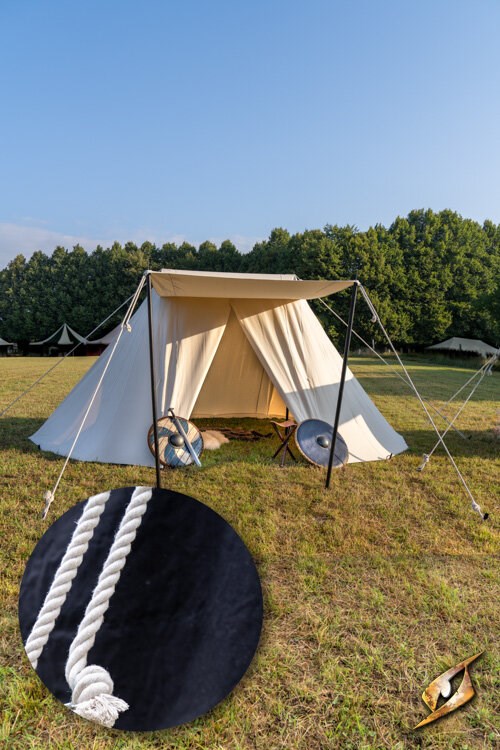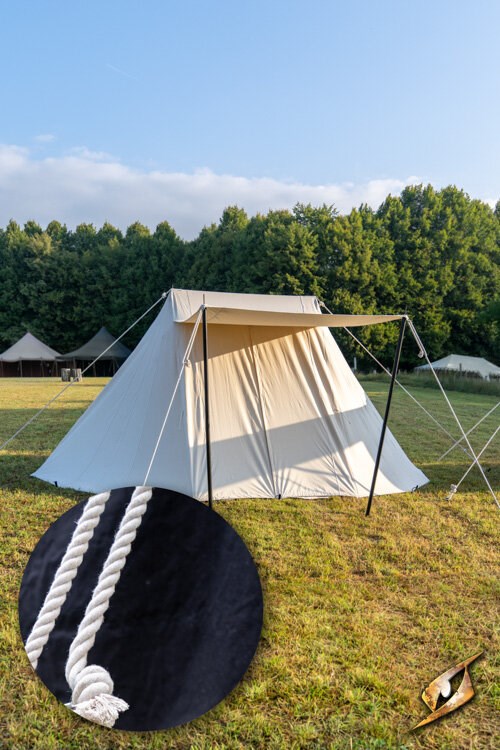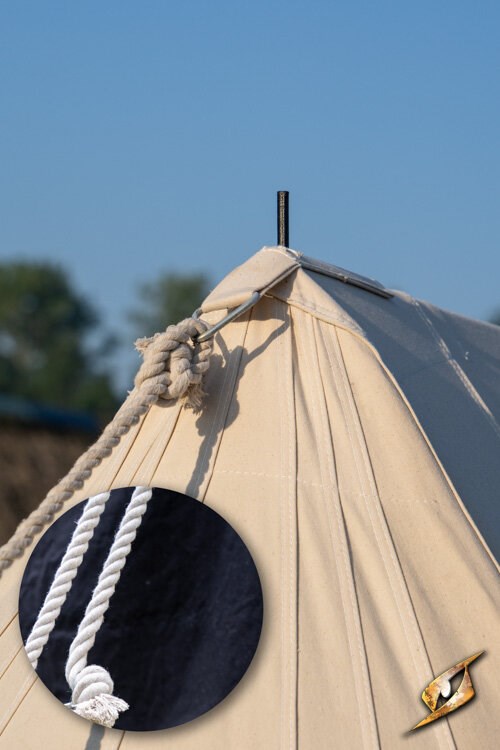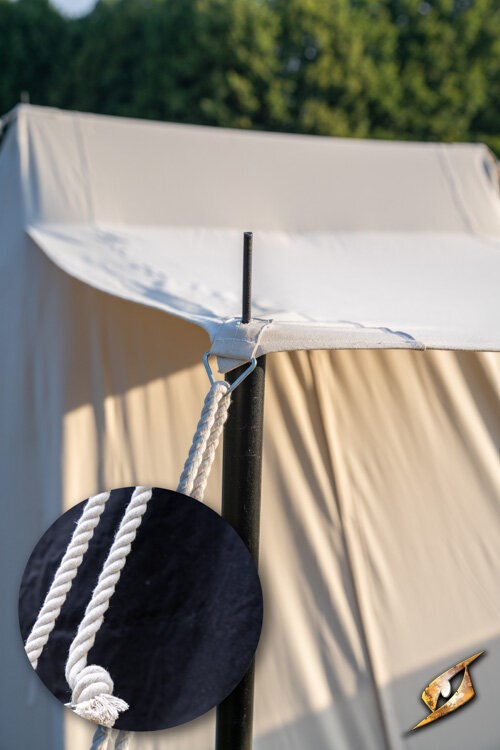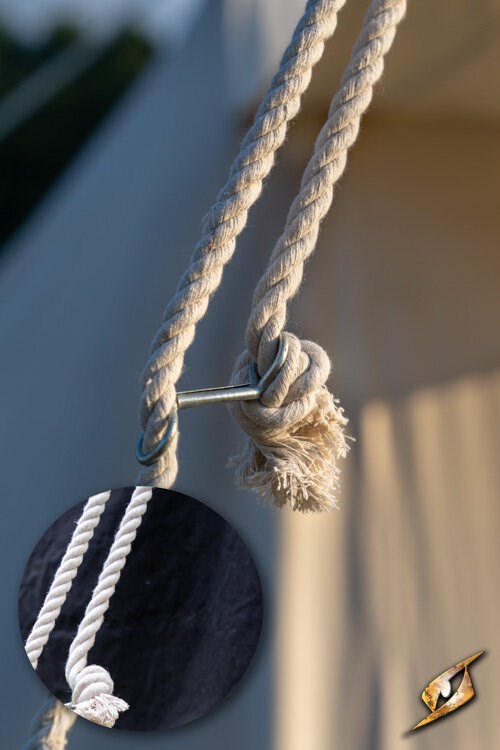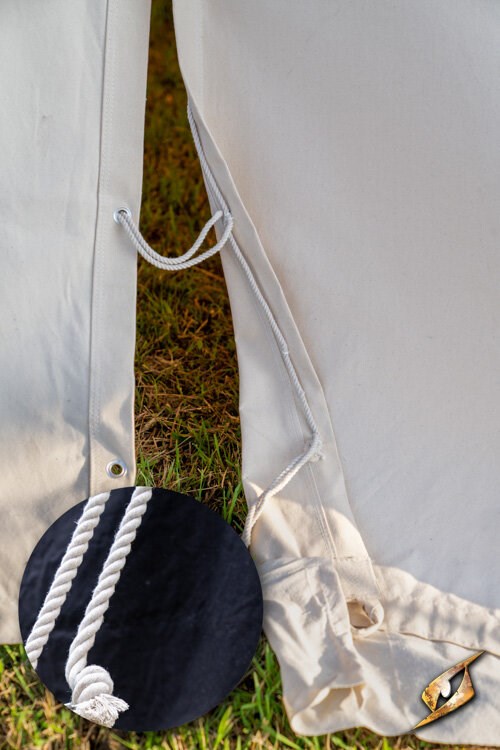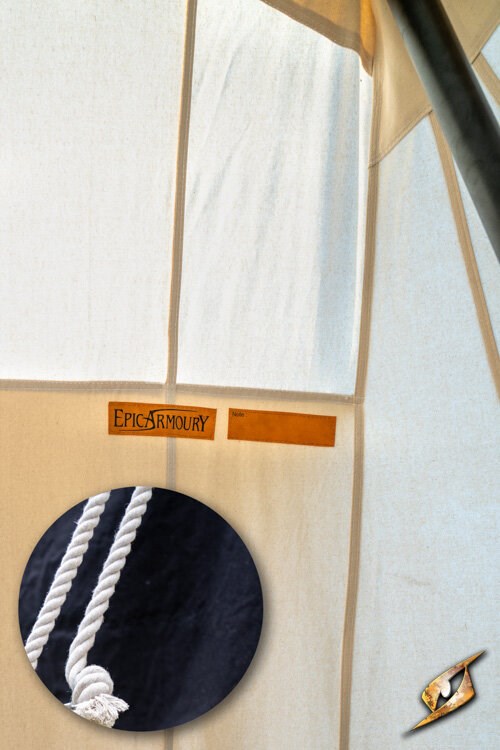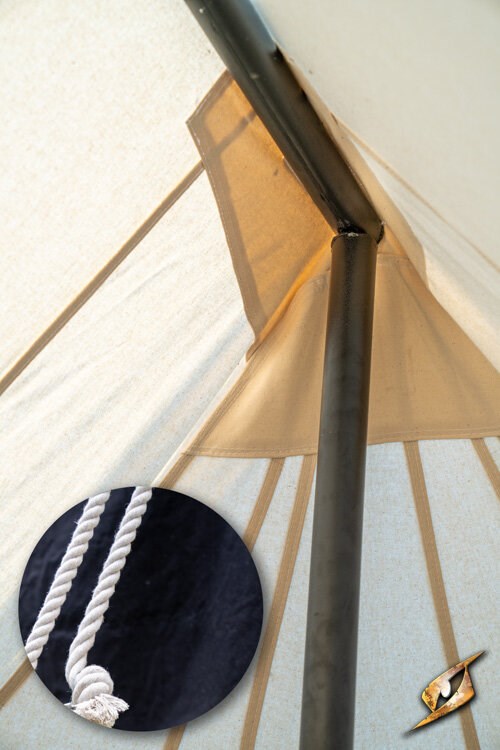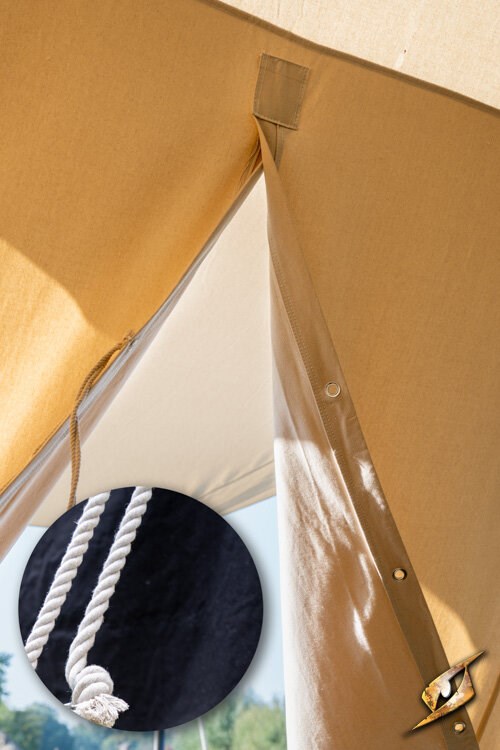 Description

Fitting

Technical Details
THE HOME OF A TRAVELLER
Whether you are a merchant family, alchemist partners or an itinerant artist, the Epic Armoury Double Wedge Tent offers a graceful and smooth dwelling on the road. Two centre poles support the tent, and a score of tent pins keep the tent securely fastened to the ground, which allows for an elegantly easy setup. We have crafted the poles from powder-coated iron while the canvas is made of an unbleached, heavy-duty fabric, weatherproofed with paraffin wax for extra durability. The Epic Armoury Double Wedge Tent will elegantly shelter you and your close companions on journeys to come!
The Epic Armoury Double Wedge Tent (4×6m) is available in 65% cotton and 35% polyester (350g/m²) in either Epic Black, Emperor Red or Natural. If you prefer a larger and colourwise flamboyant alternative we wholeheartedly recommend the Epic Armoury Marquee Tent or Epic Armoury Pavilion Tent!
REGULAR OR COMPACT TENT POLES?
When buying your tent, you can choose between regular tent poles and compact tent poles. The regular poles feature full length, except for the centre poles and ridge poles, which are assembled from two or three pieces to ensure that no pole piece exceeds 200 centimetres. This provides a durable and simple setup, which may be preferable when there is plentiful packing space. The compact tent poles are designed so that no piece exceeds 110 centimetres, which means a lot when packing space is a concern. The compact tent poles are designed without locking mechanisms as the weight of the tent canvas ensures that a well-fastened tent stays safely on the ground. Remember to check and tighten the guy ropes regularly.
WHAT DOES DOUBLE WEDGE MEAN?
Compared to a single wedge tent consisting of canvas wedges sewn together and supported by a single pole, the double wedge tent is designed with two poles for extra room and comfort. With our modern material selection behind the traditional look we strive for the Epic Armoury Double Wedge Tent to enhance your adventuring experience!
REGARDING SHIPPING
As our canvas tents and canvas tent roof pieces have considerable volume and weight, the standard calculator for shipping does not apply when ordering this product type. After ordering a tent or roof piece from our website, we will contact you and provide an exact shipping offer based on your location, which you must confirm before packing and shipping your order.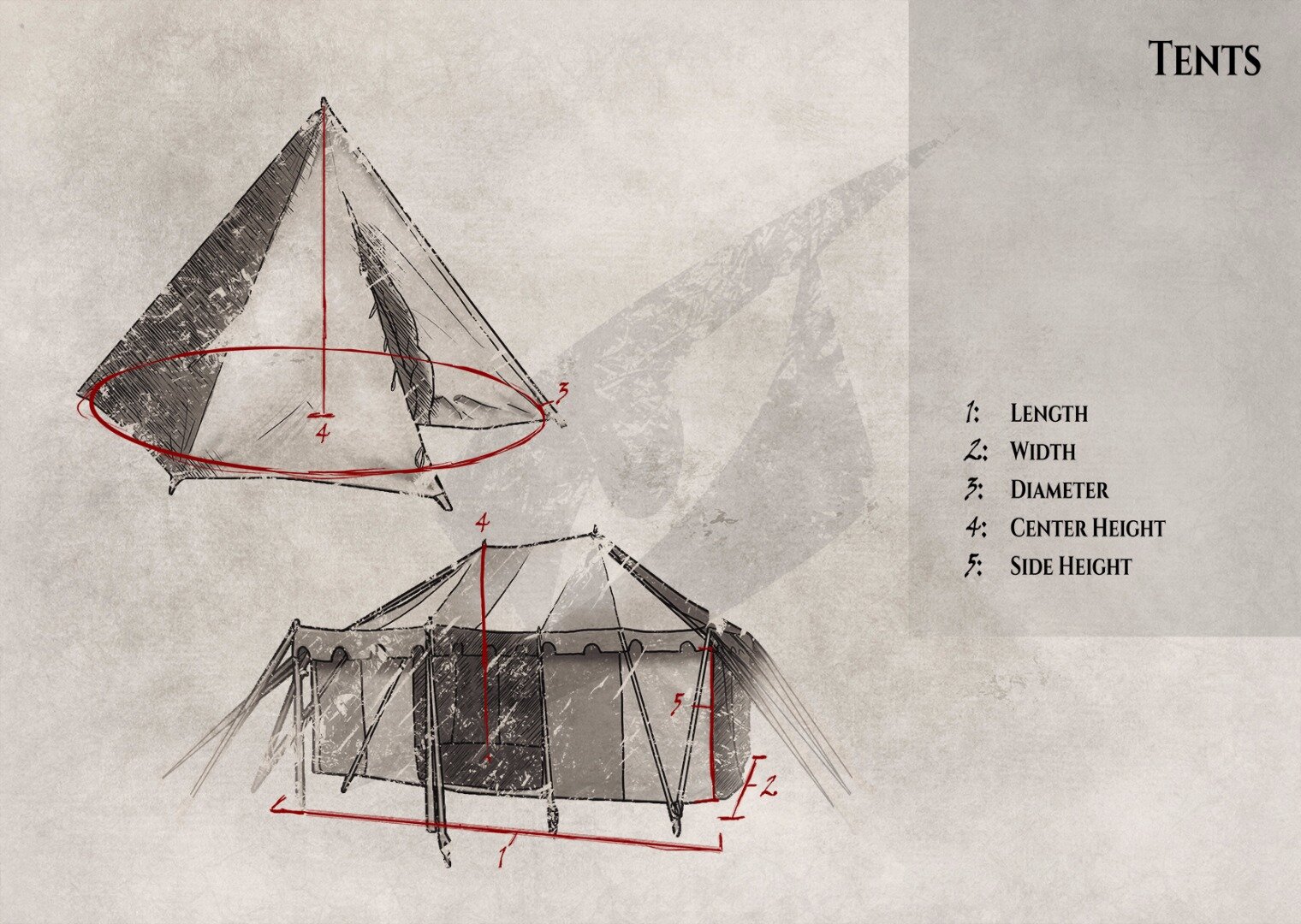 Brand:
Epic Armoury
Product type:
Tent
Release date:
09/21/2022