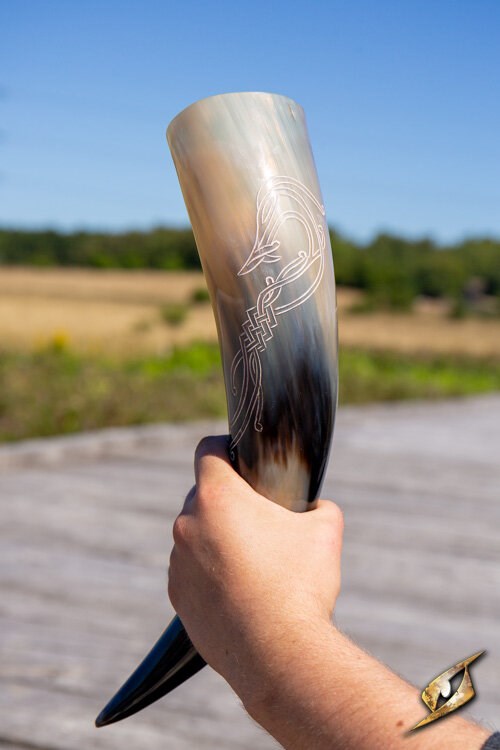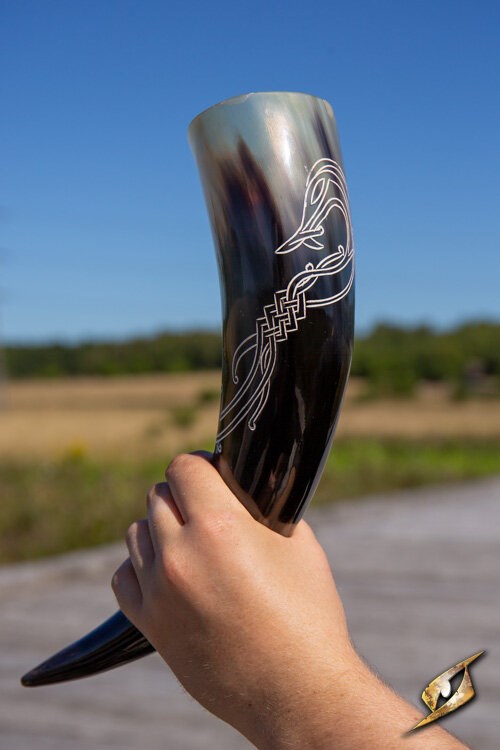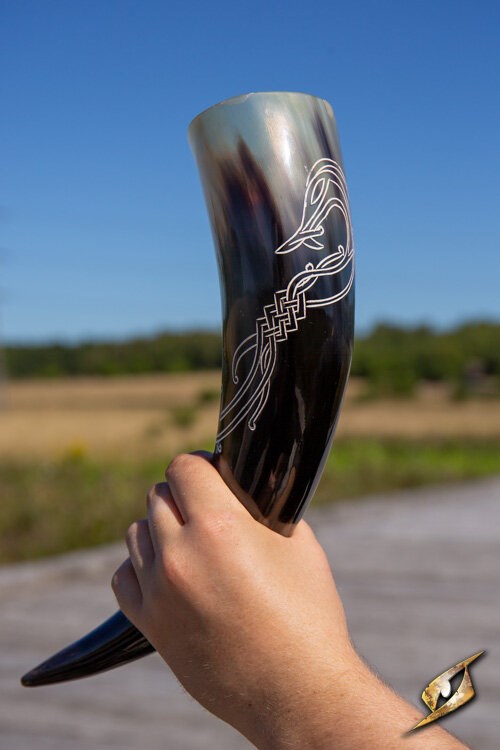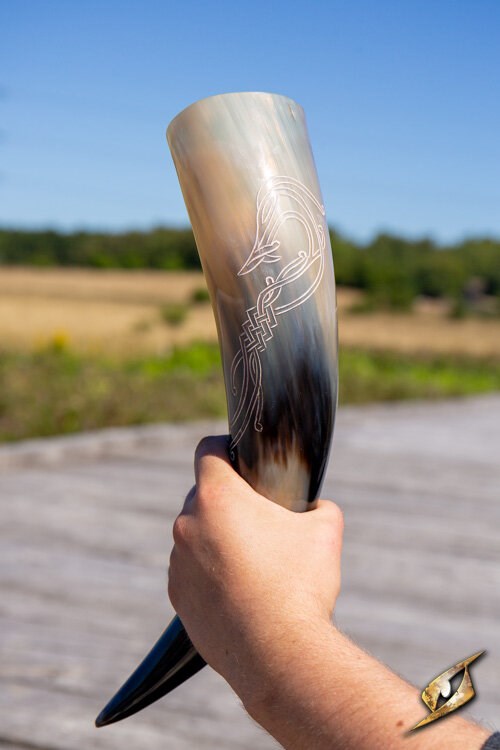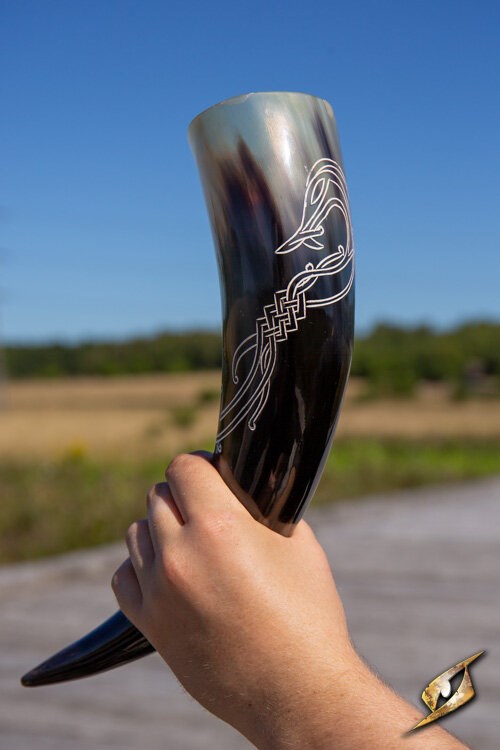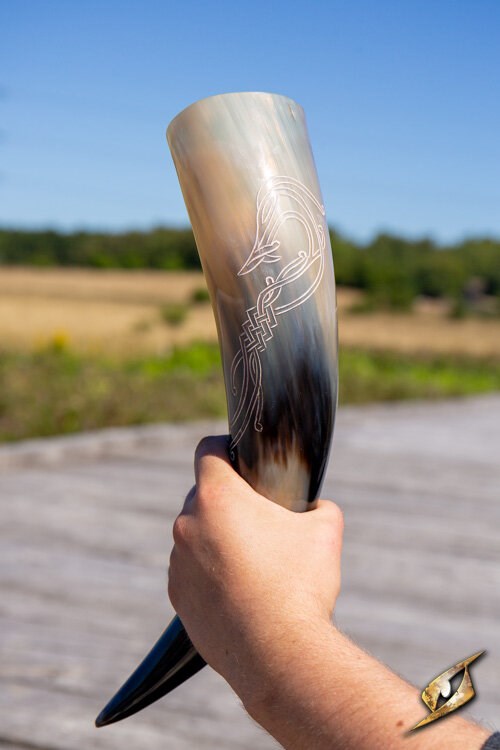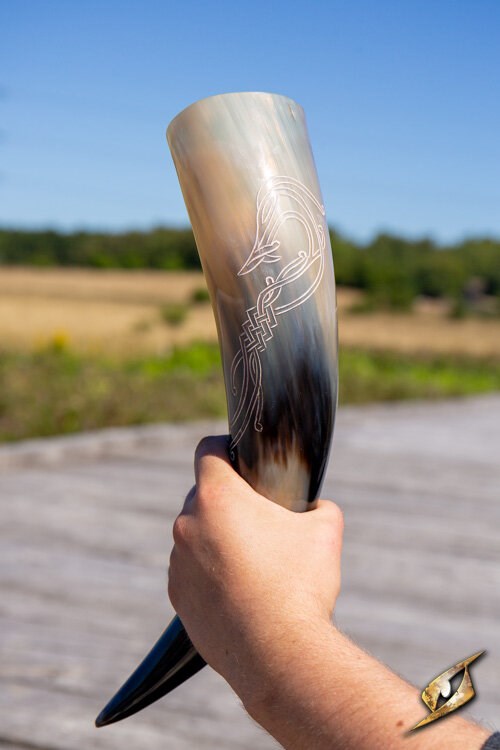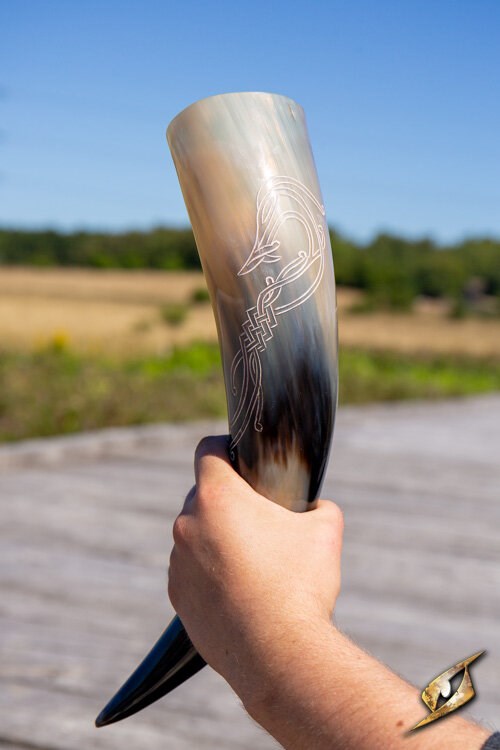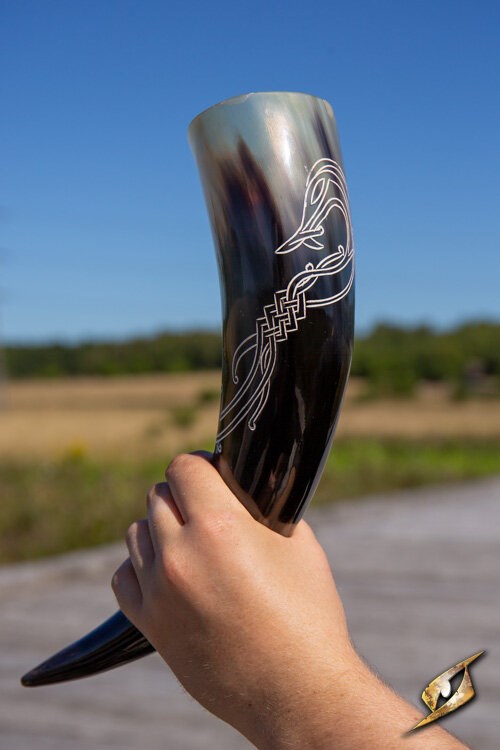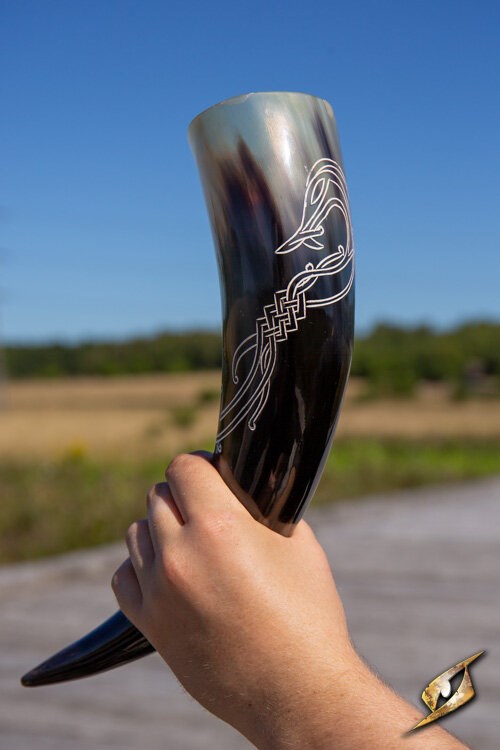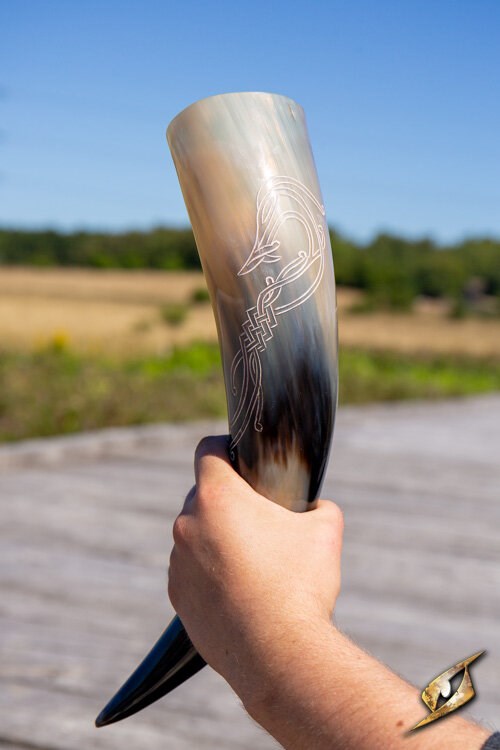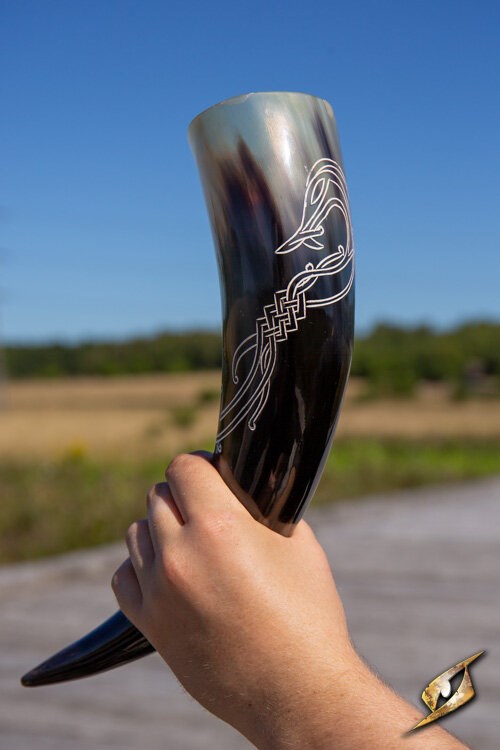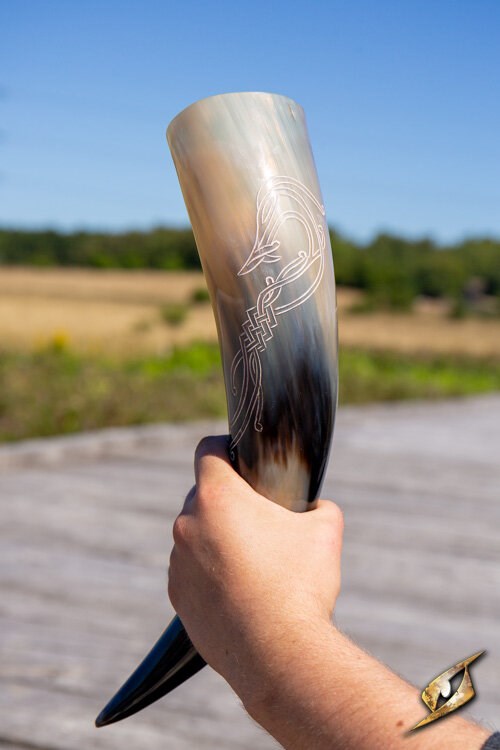 Horn of Jörmungandr
Epic Armoury, Stalwart
In Stock
Available
(choose variant)
Prices from {{ variantsPriceFrom }}
Description

Technical Details
A DRINK TO DARING DEEDS!
"So there I was, chasing the slimy offspring of Angrboða. Hymir was rowing the boat while I prepared the bull's head as bait on my fishing line to catch Jörmungandr. I believe you call it the "World Serpent" in your tongue. Anyway, the scaly rascal took the bait, and I was just about to whack him dead with a strike from Mjolnir, but Hymir was too cowardly to keep himself from cutting the line. Bah! At least I have this horn as a glorious reminder of a great deed. More mead!"
The Horn of Jörnmungandr is an essential drinking horn ideal for characters in a Viking or otherwise northern-inspired fantasy setting. It is essentially a carved water buffalo horn that has been polished and adorned with an ornamental depiction of the Midgard Serpent, known from many accounts in Norse mythology. Each horn is unique in shape and colour and holds about half a litre of mead, ale or any other substance served at a grand feast. You can purchase the Horn of Jörnmungandr as depicted, but it is also available with a wrought iron stand for comfort and display.
Brand:
Epic Armoury
Universe:
Stalwart
Materials:
Horn
Product type:
Dining Gear, Camp Gear
Release date:
10/28/2022