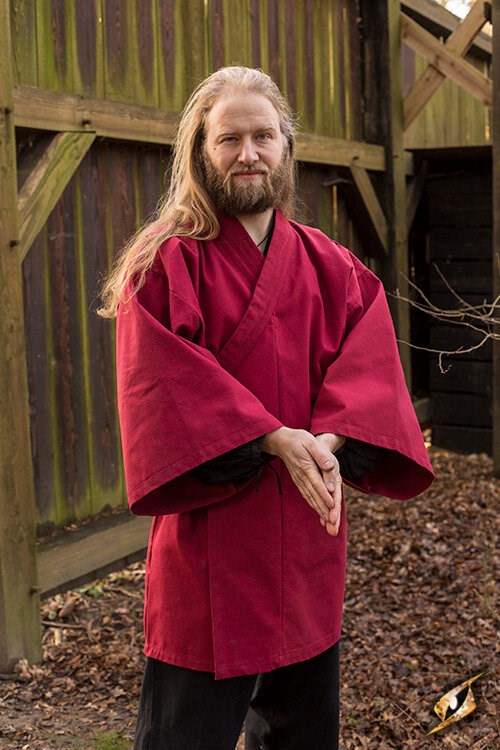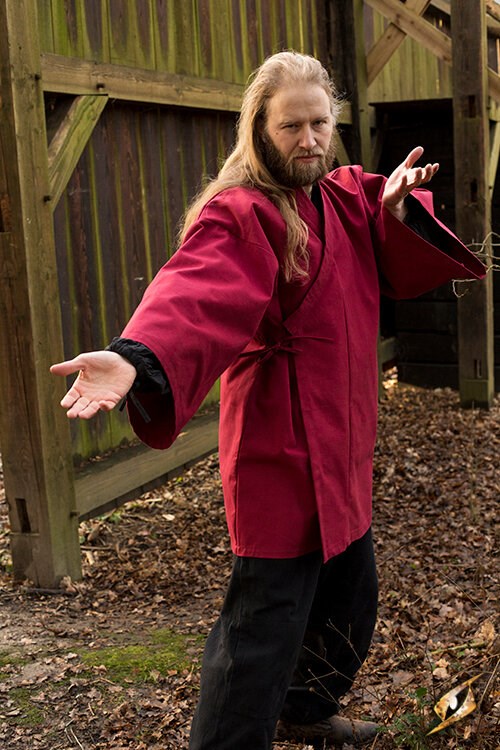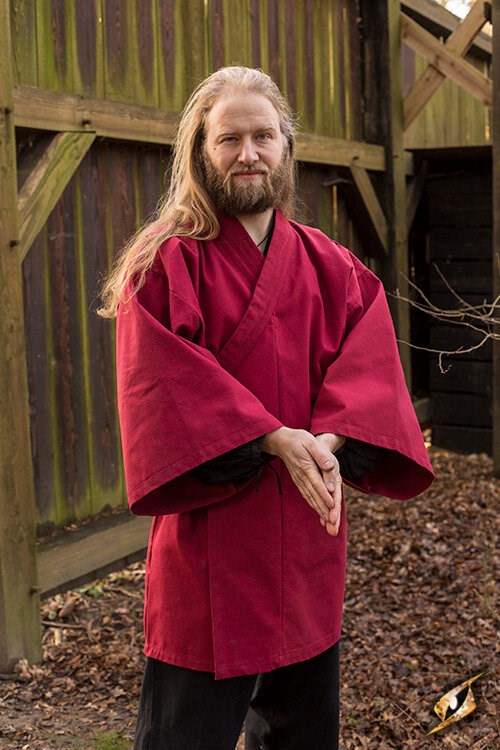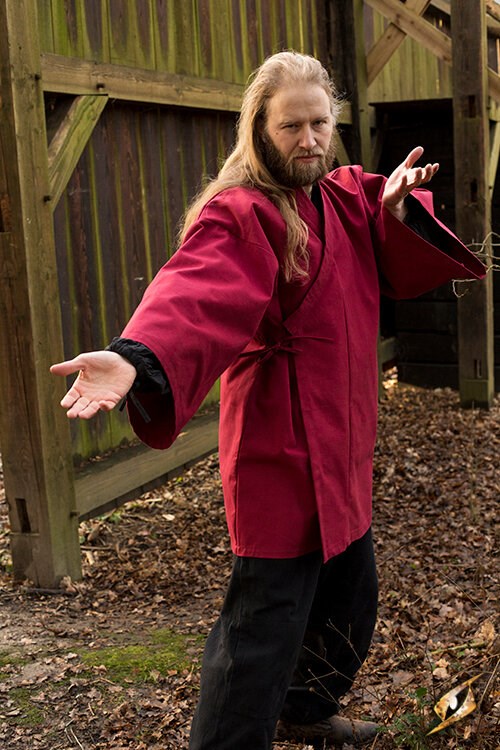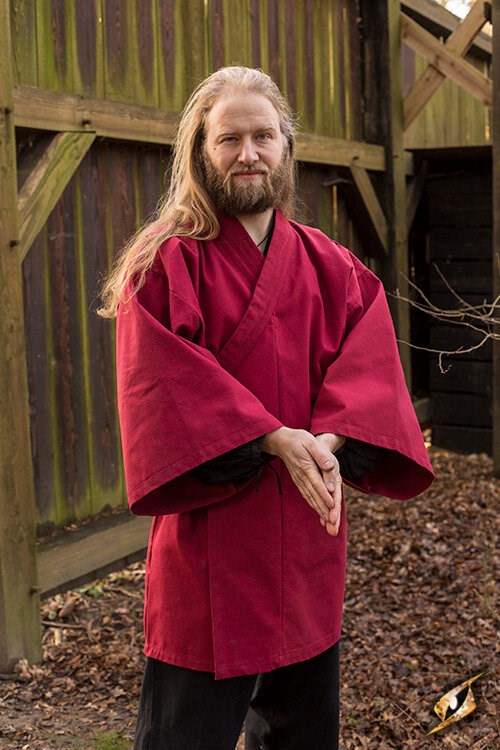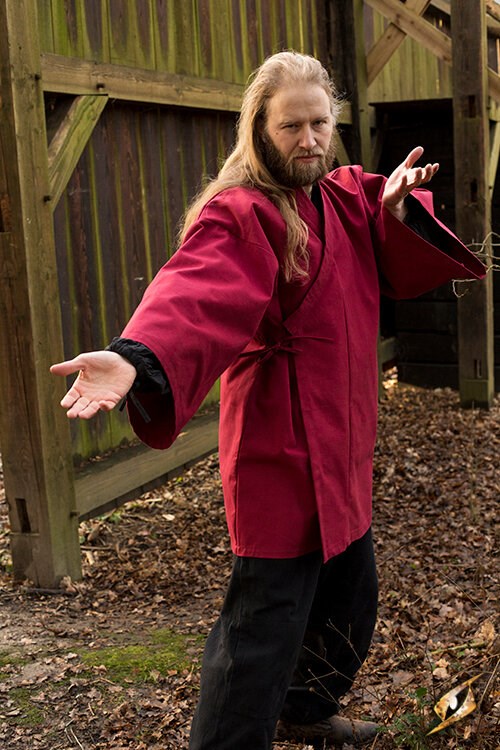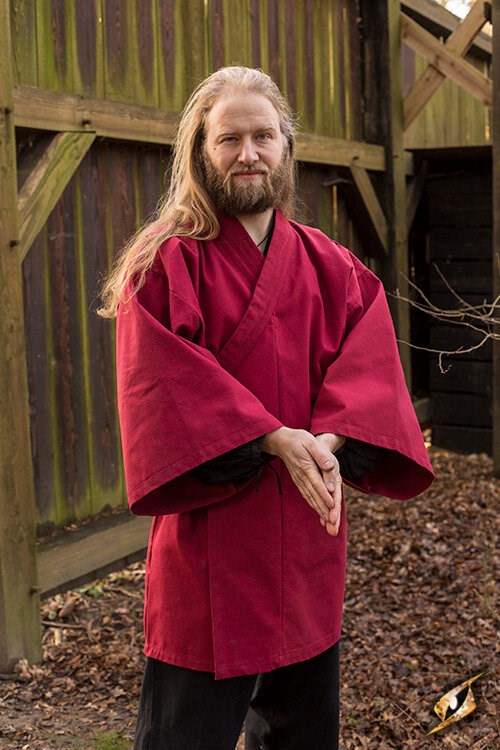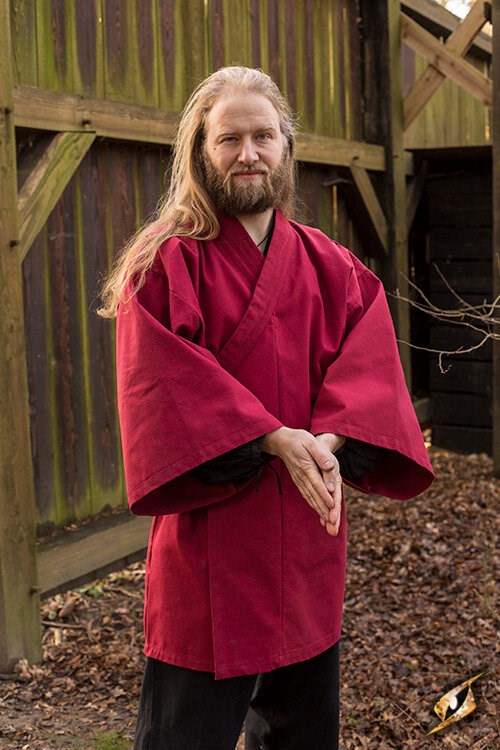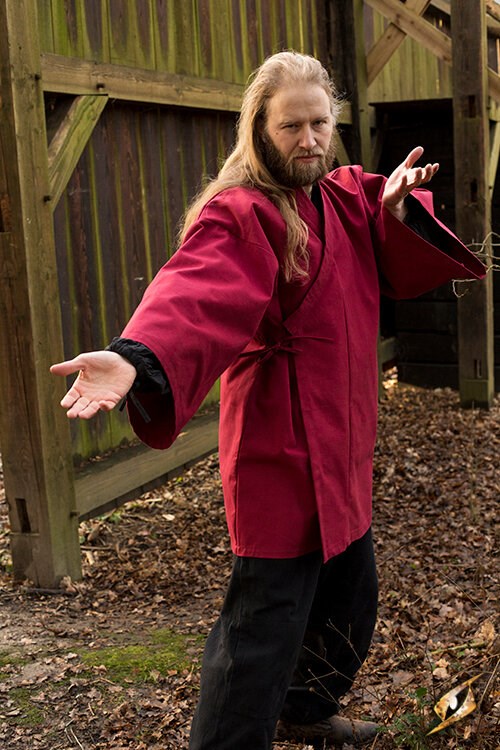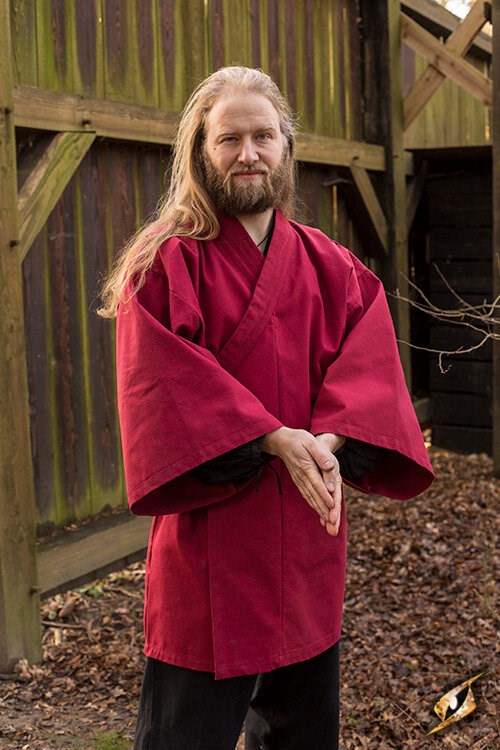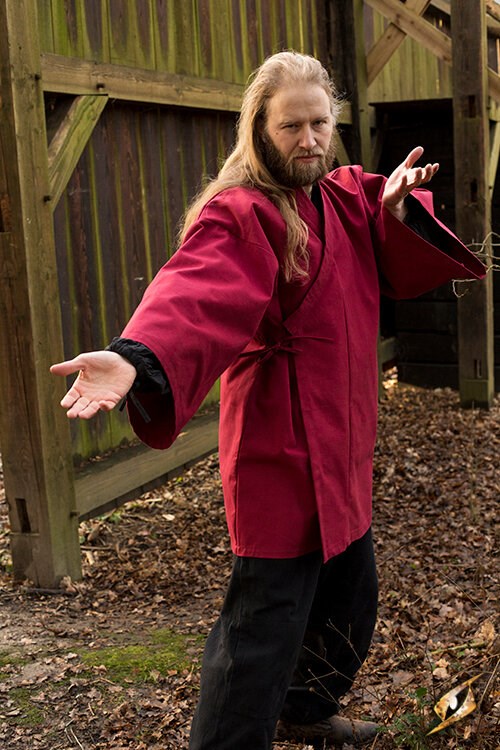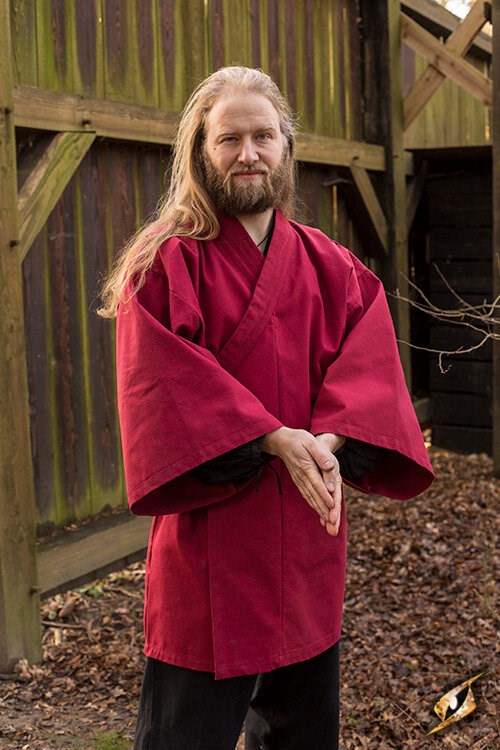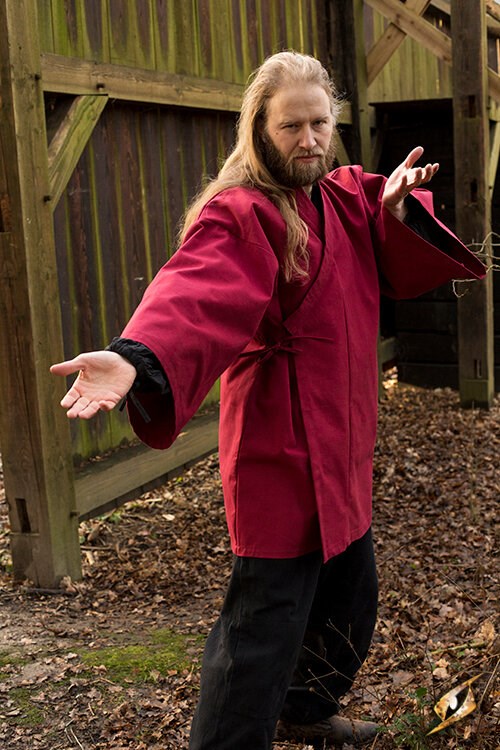 Description

Sizeguide

Fitting

Quality

Technical Details
Silence. Perfect silence.
You use the silence as a cloak of armour, masked in the darkness with the help of your Black Kimono, waiting for the perfect opportunity. You ready your throwing knives, ready to launch your deadly attack when the lord finally emerges from inside the keep. One quick flick of your wrist and the lord breathes his last, you knife hitting its mark...and you vanish, leaving their guards bewildered and afraid.
DETAILS
The Epic Armoury Kimono is a traditional Japanese T-shaped robe with ¾ length sleeves made from heavy black cotton and a reinforced collar. Reaching from the shoulders to the upper thighs, this garment is a great base to an Asian-inspired costume. The Kimono is worn by tying the left over the right side, securing its cotton straps located on the inside and outside of the waist. The sleeves hang loose just above the wrists, leaving the hands free and allowing the greatest possible freedom of action.
Fully compatible with Epic Armoury's other Asian styles, the Kimono is a great basis for almost any samurai-inspired character you wish to make - be it honourable warrior or dishonoured thief.
Available in sizes X-Small/Small, Medium/Large and X-Large.
HISTORY
A traditional Japanese garment since the 8th century
Resembles a Kosode, which is a shorter sleeved kimono worn with a hakama
Traditionally secured with a sash tied at the back called an obi
Always traditionally tied with the left over the right side, except when dressing the dead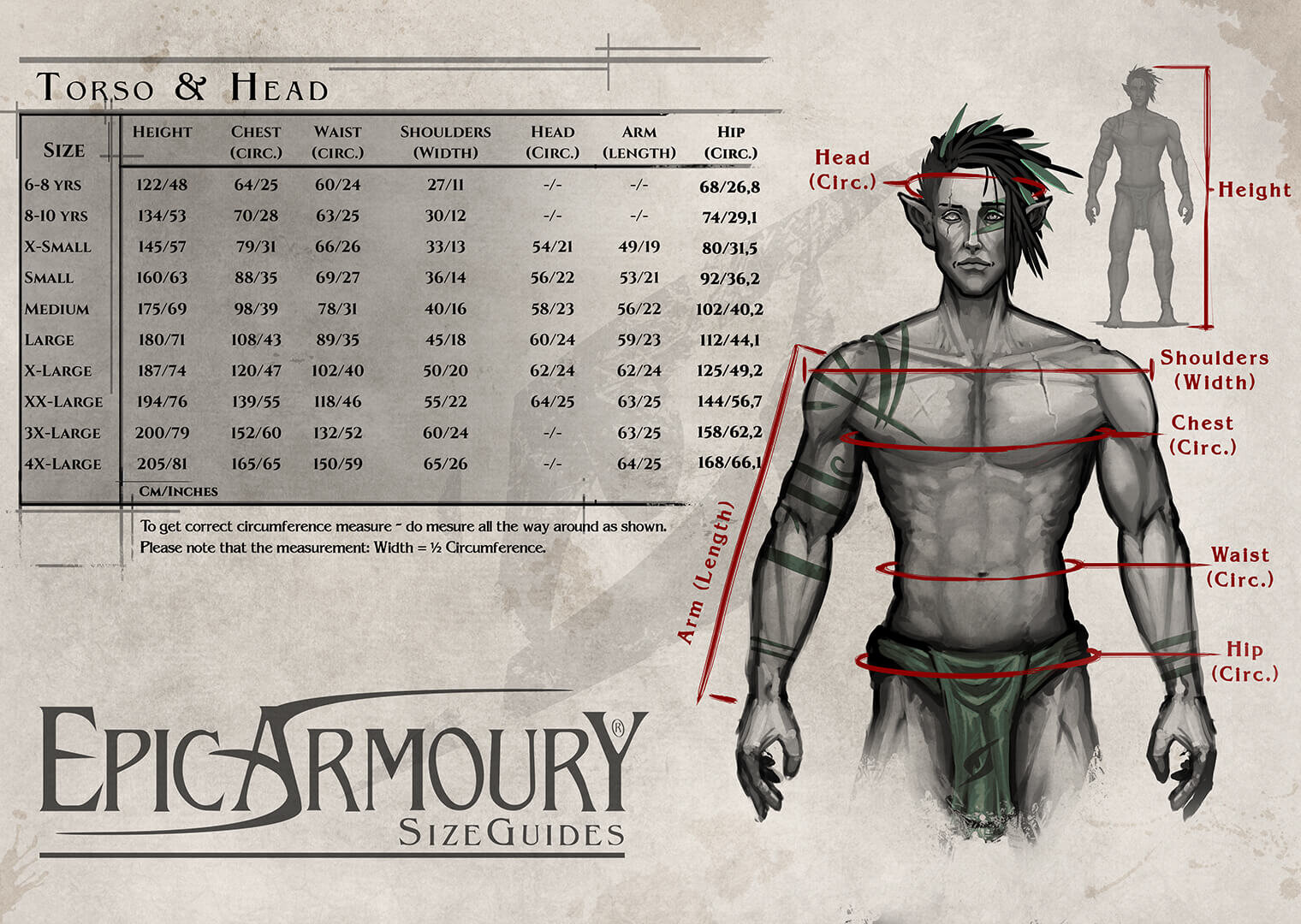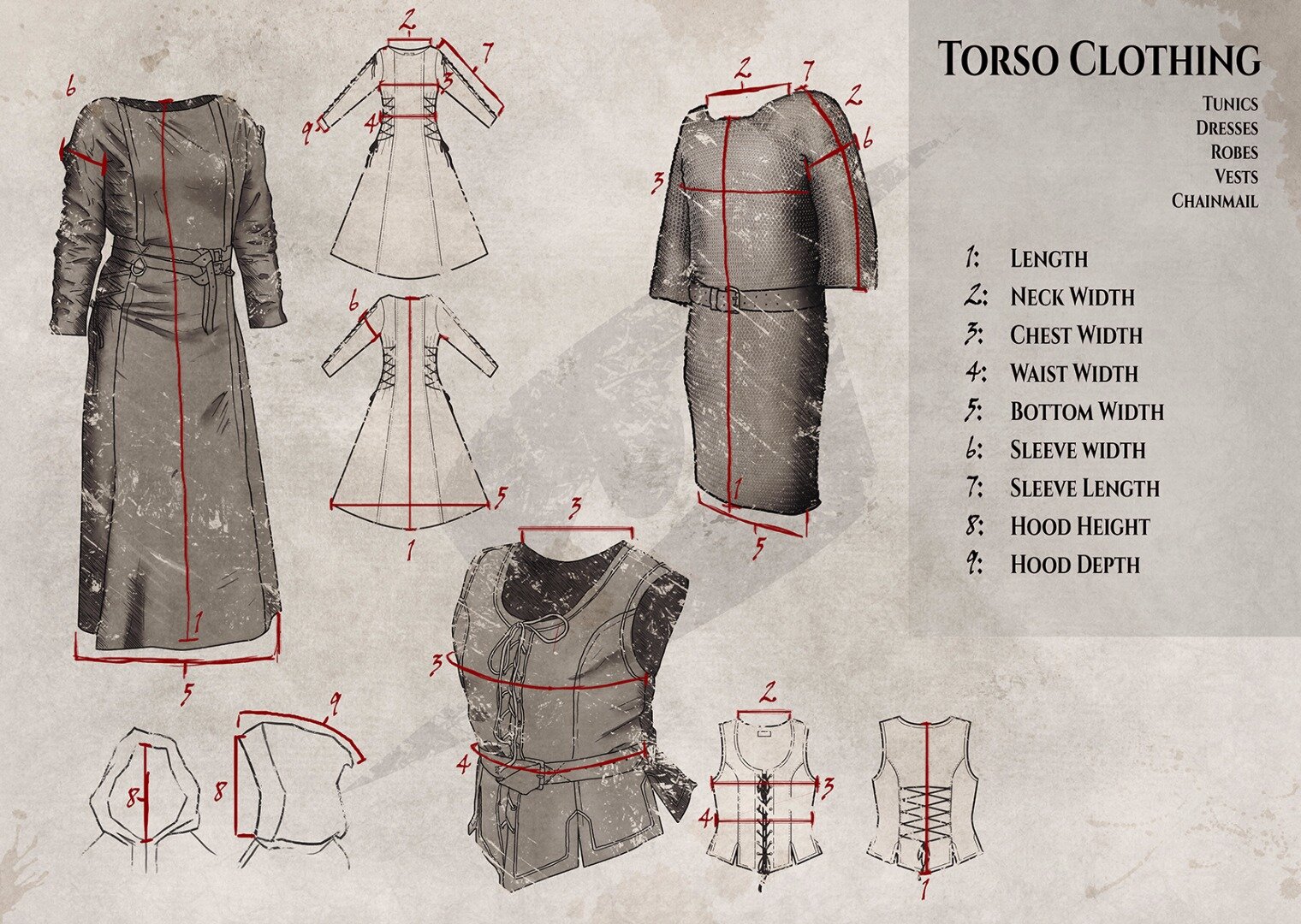 Affordable, personalized costume interchangeable with all other Epic Armoury gear
100% natural materials
Made from fabrics manufactured locally
Handmade by qualified professional. Measurements are approximations and may vary.
This product is handmade and hand-painted and therefore unique. As a result, when compared with similar item numbers, this product can have natural deviations in pattern, colour and shape, which are not considered defects or faults.
We produce our image material in a natural environment, where lighting and surroundings can affect colors and contrast. The displayed images may therefore appear different from the product you receive from us.
Measurements are all in cm if not stated otherwise.
Brand:
Epic Armoury
Universe:
Ancestral
Materials:
Cotton, Textile
Position:
Torso
Product type:
Shirt
Release date:
02/02/2020
Maintenance
As a heavy duty fabric, this light canvas product is stronger and heavier than simple cotton. This material wrinkles easily, but can be ironed on a higher heat level.
Cleaning
Machine wash at 40°C / 104°F. Please make sure to wash it once before use in order to make sure that remaining dye will be removed from the product. It is advised to wash with similar coloured clothes to reduce the risk of dye imprint. Tumble Dry on low heat, but be aware that it might shrink up to 5%. For general stains or discoloration to the canvas, treat with a commercial fabric cleaner, or blot with tepid water and a soft cloth.