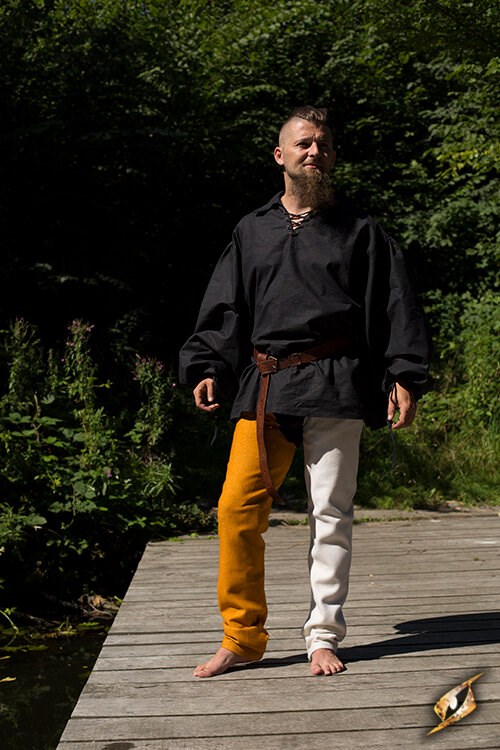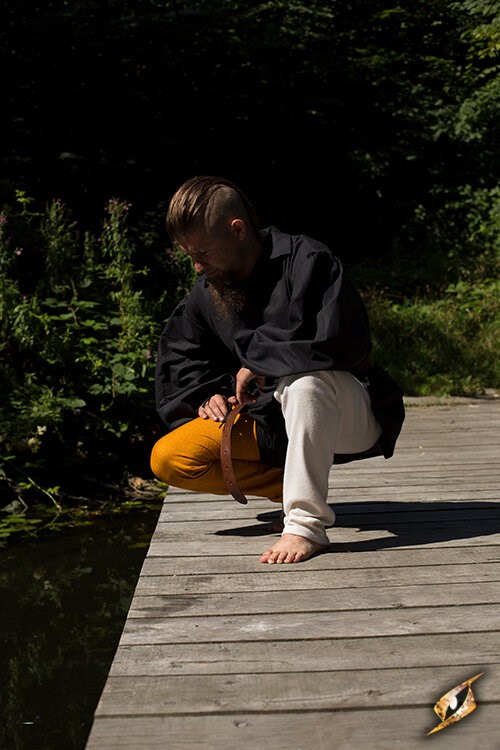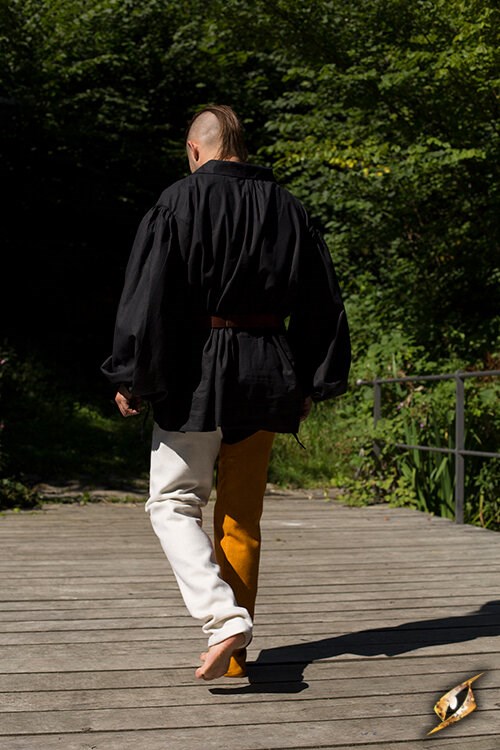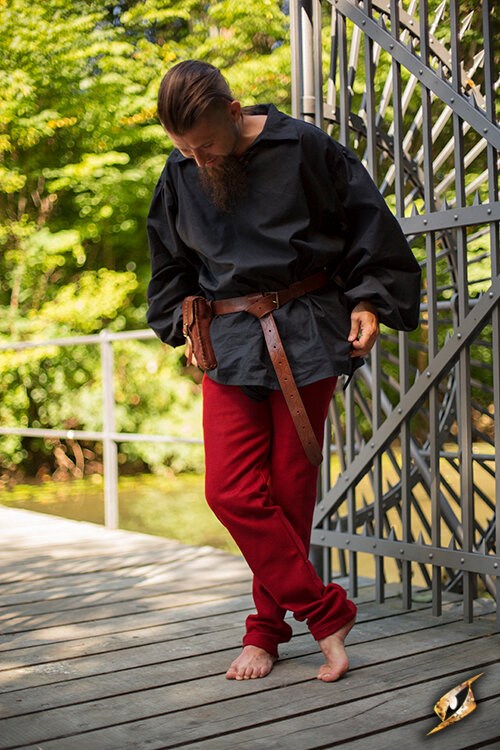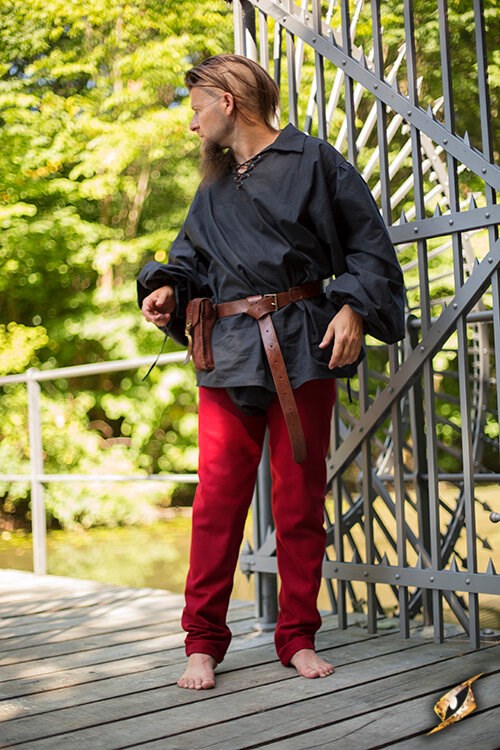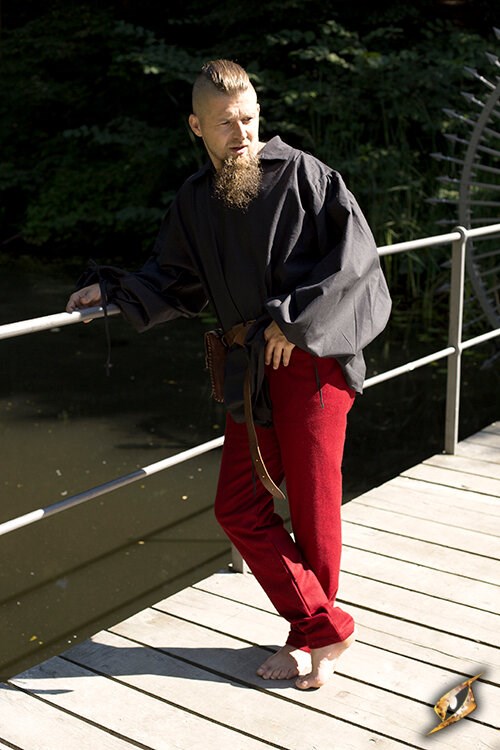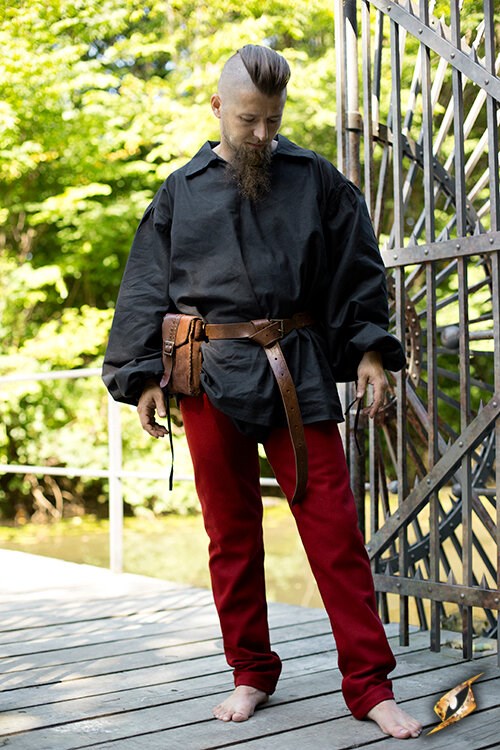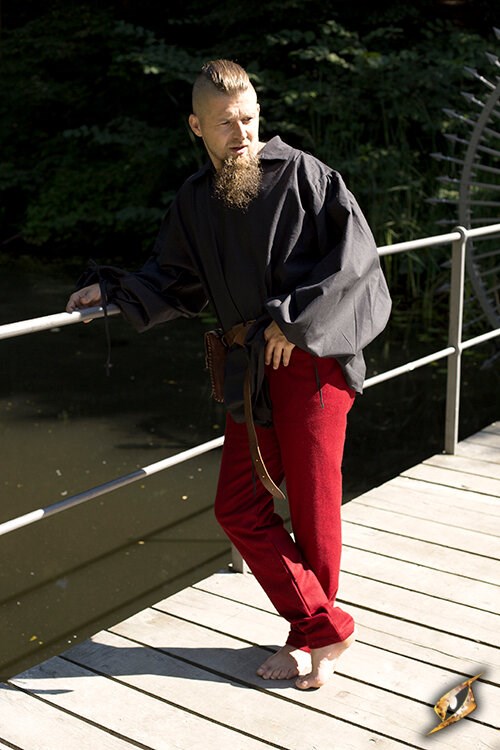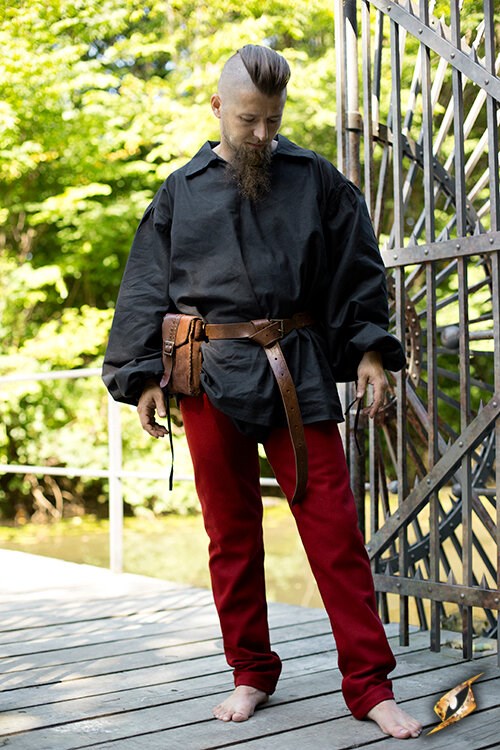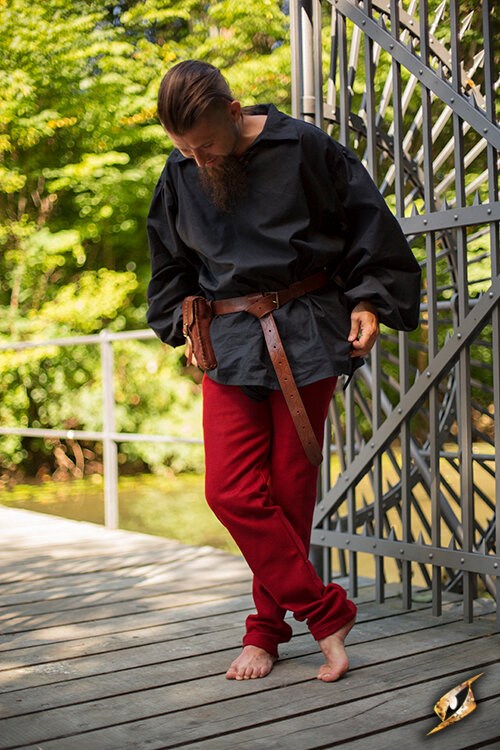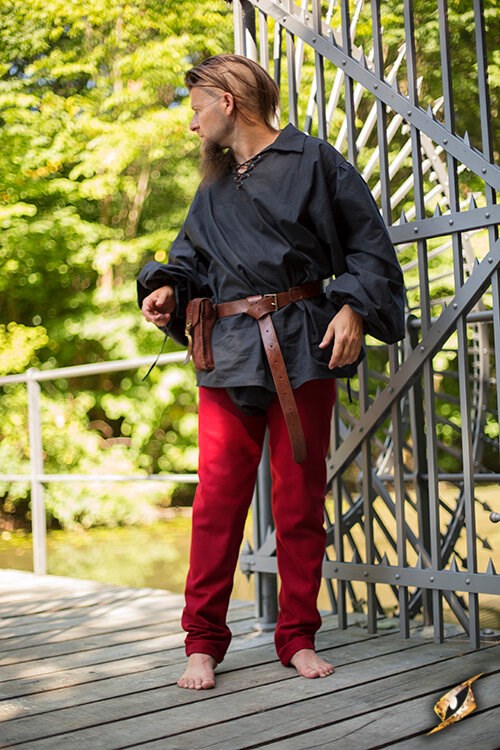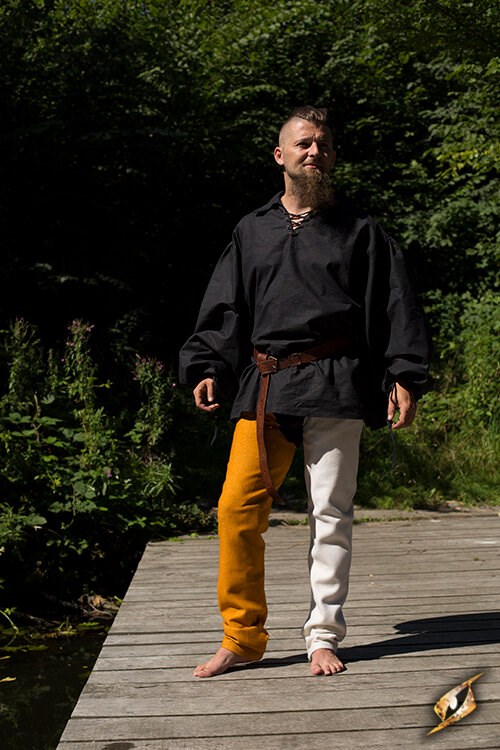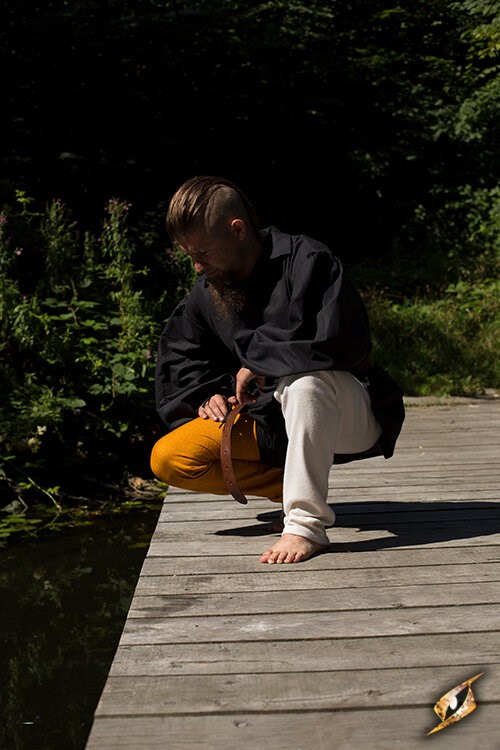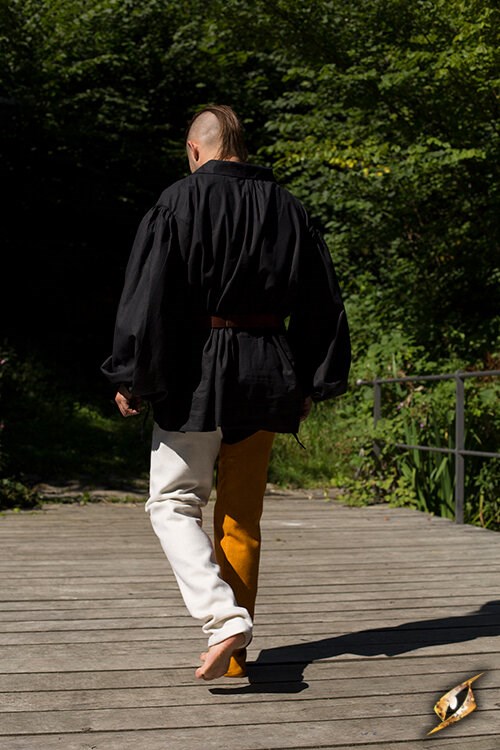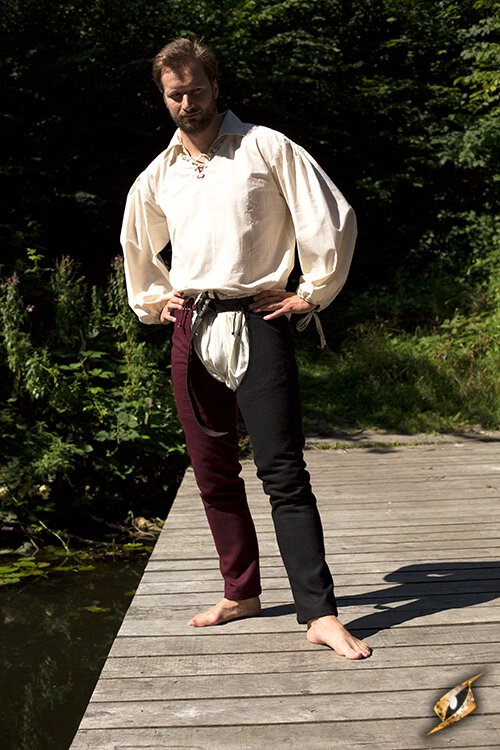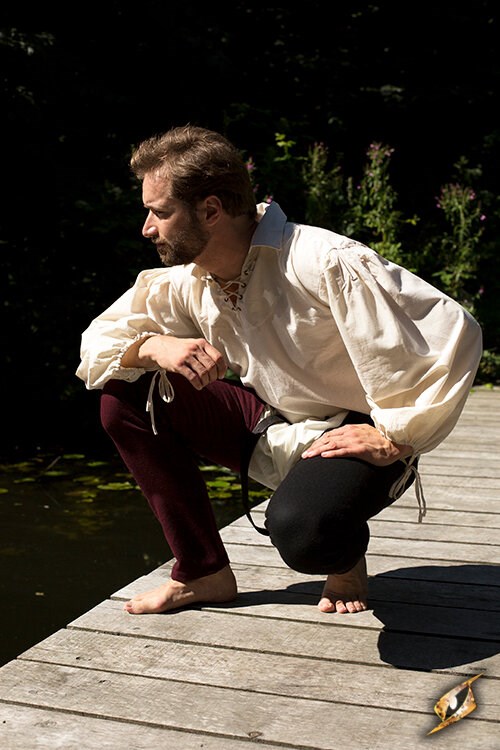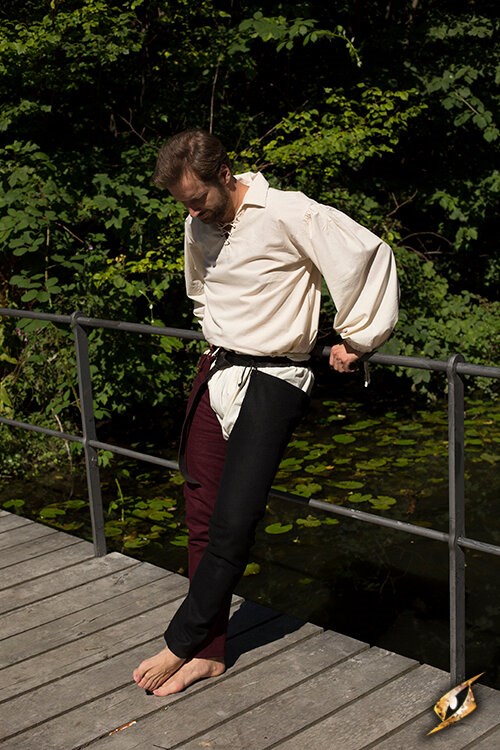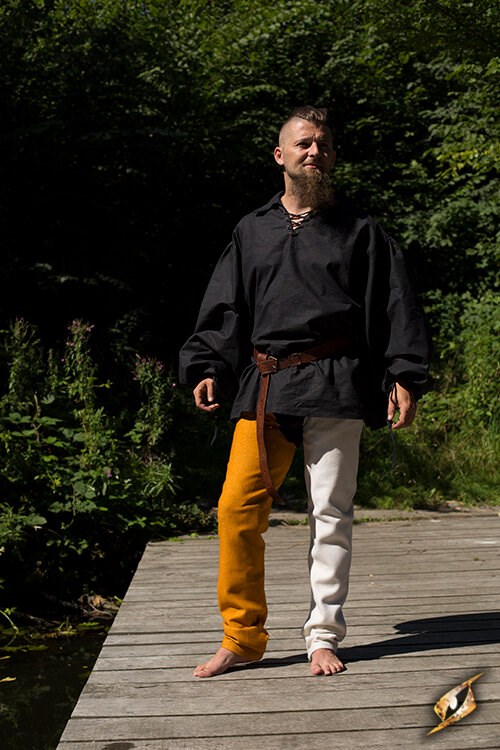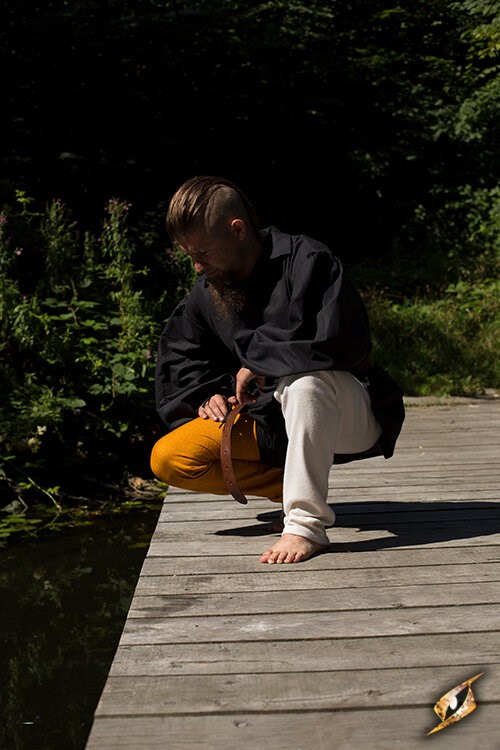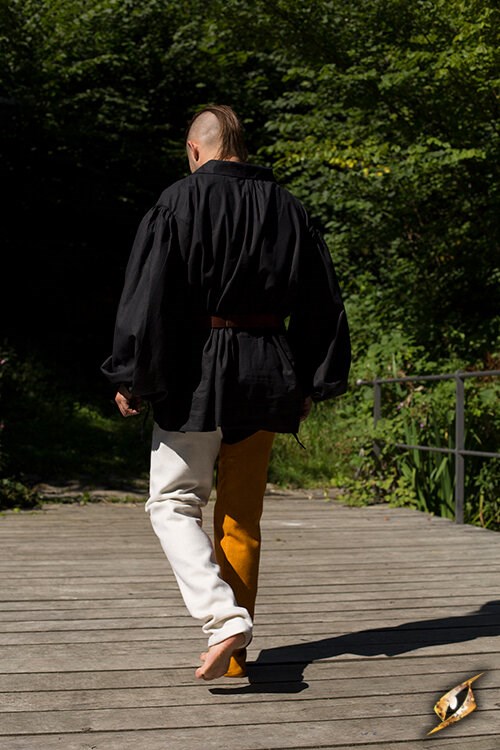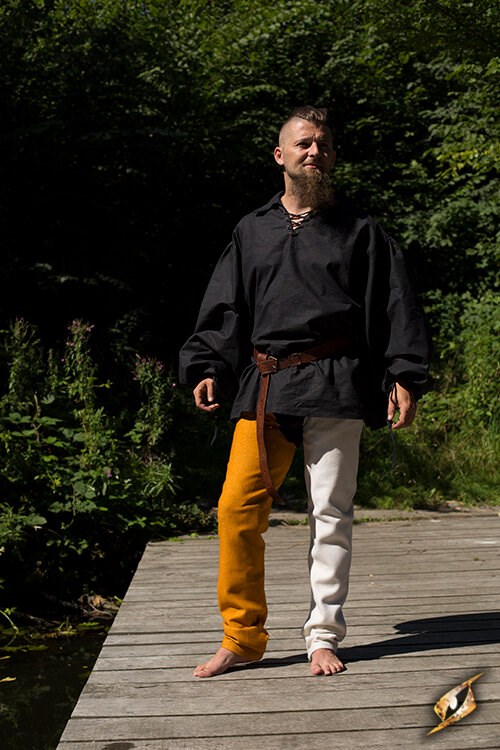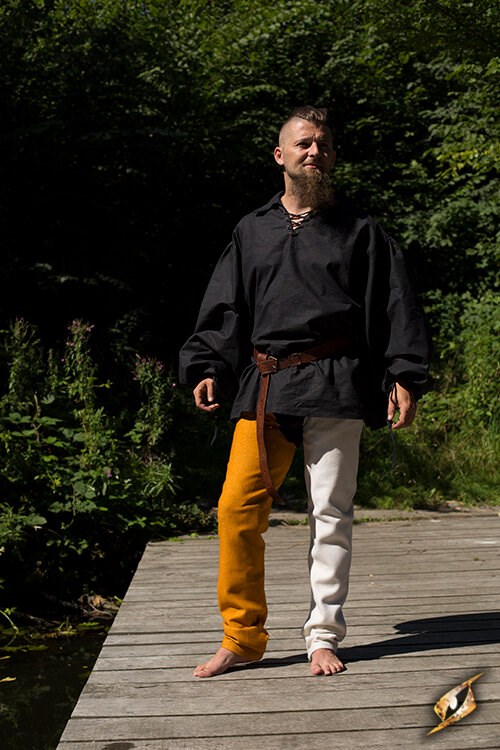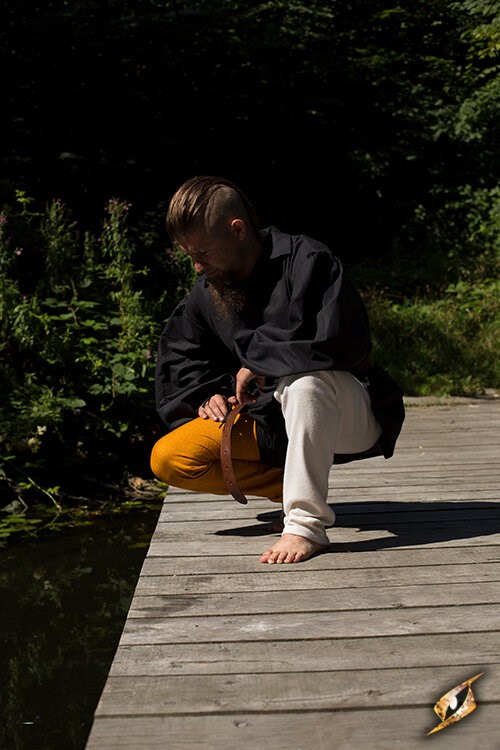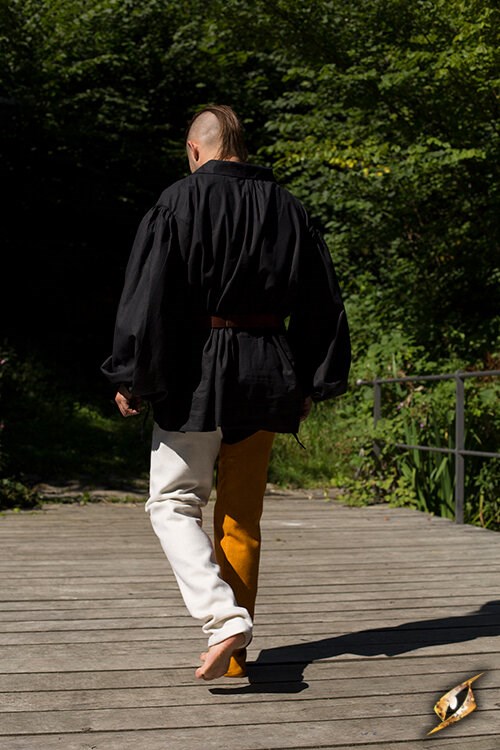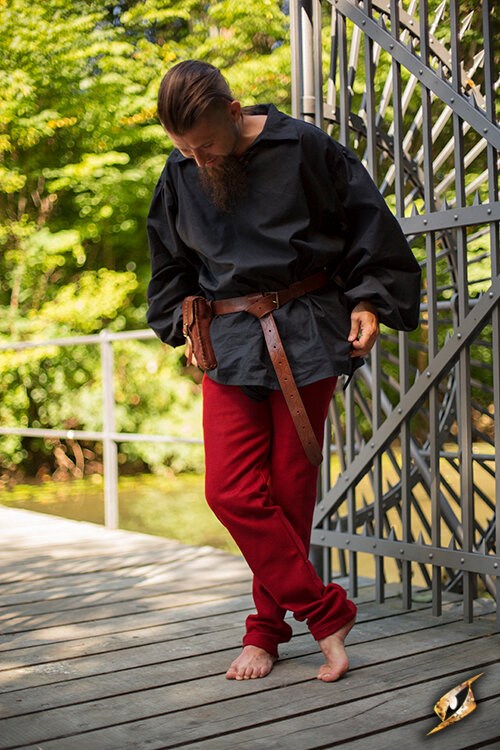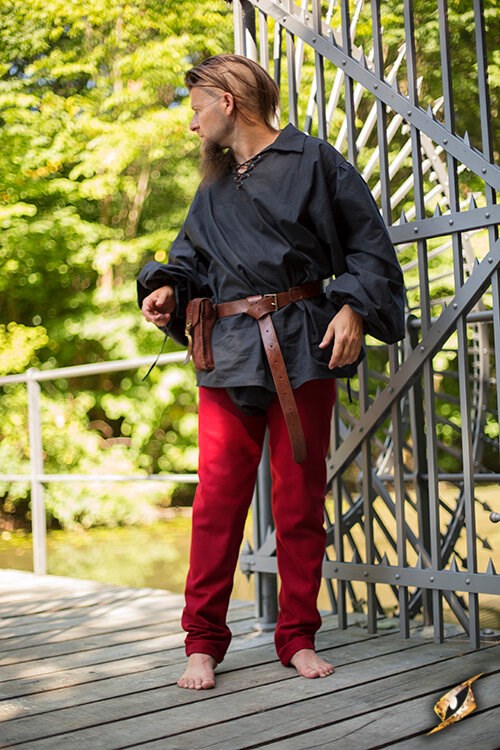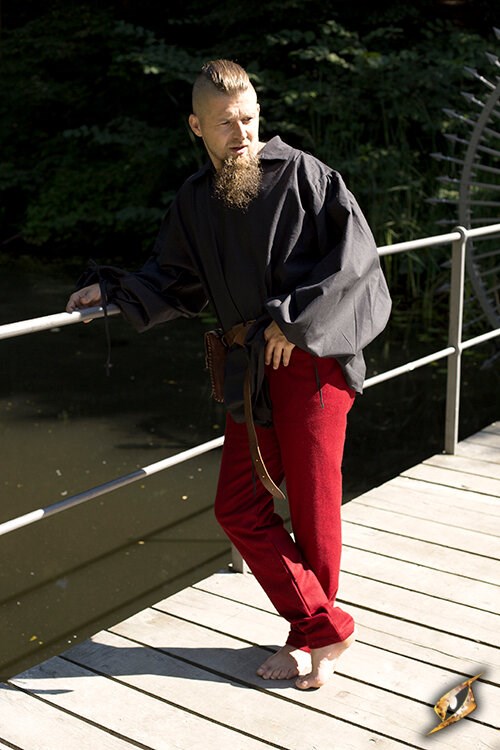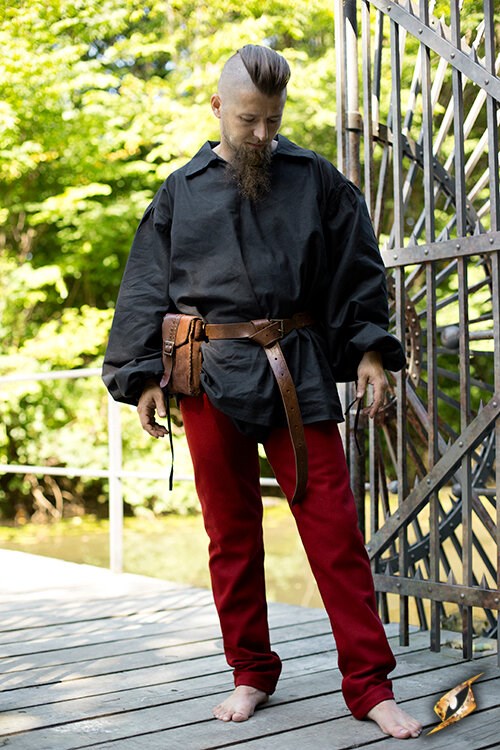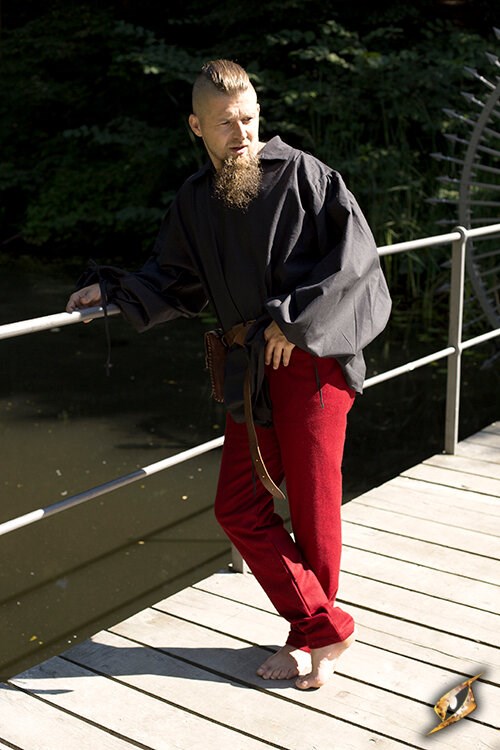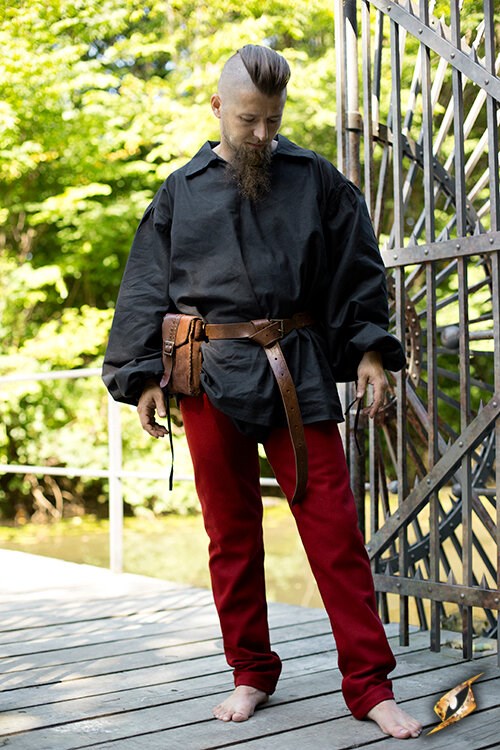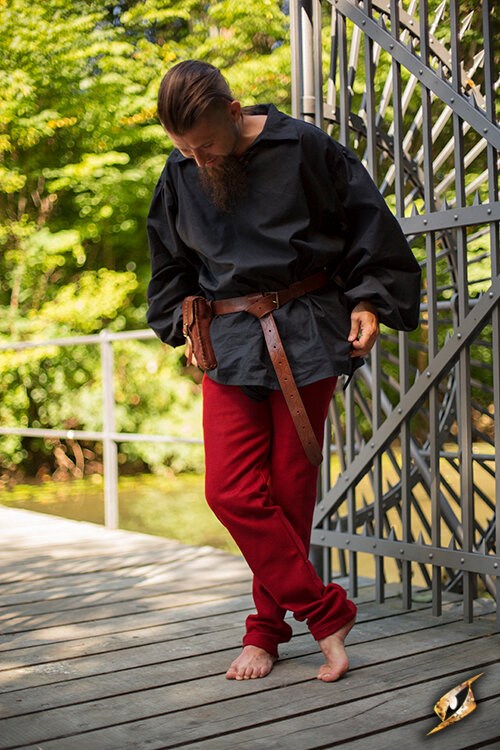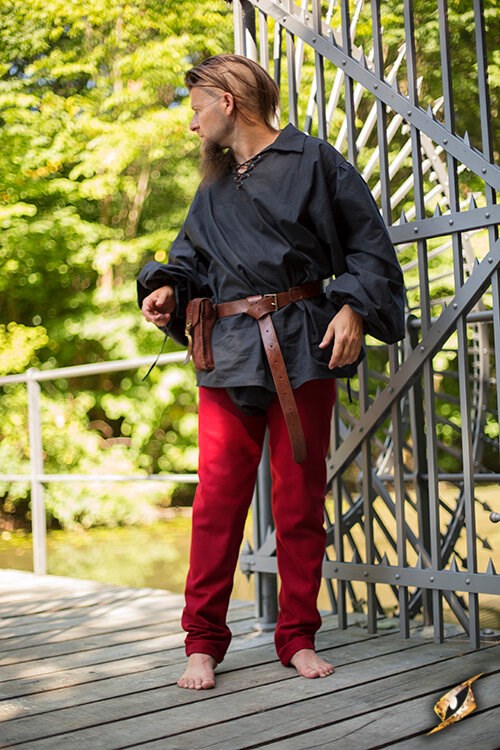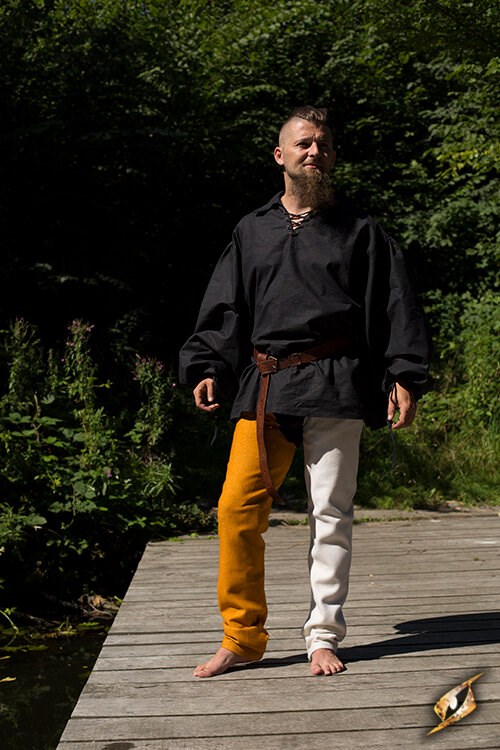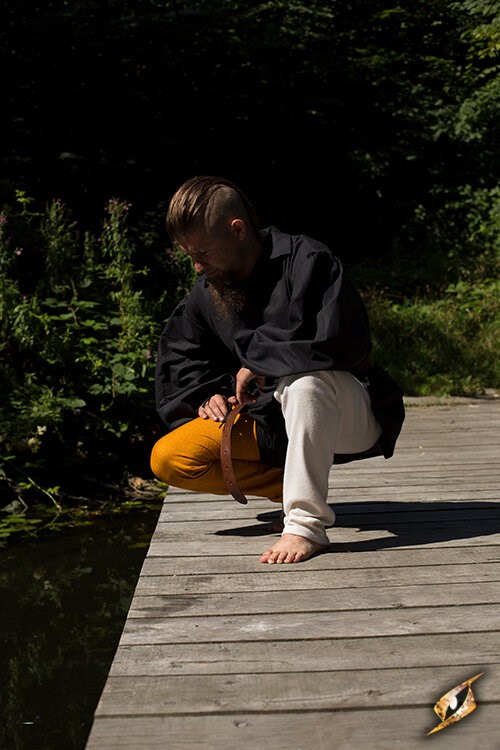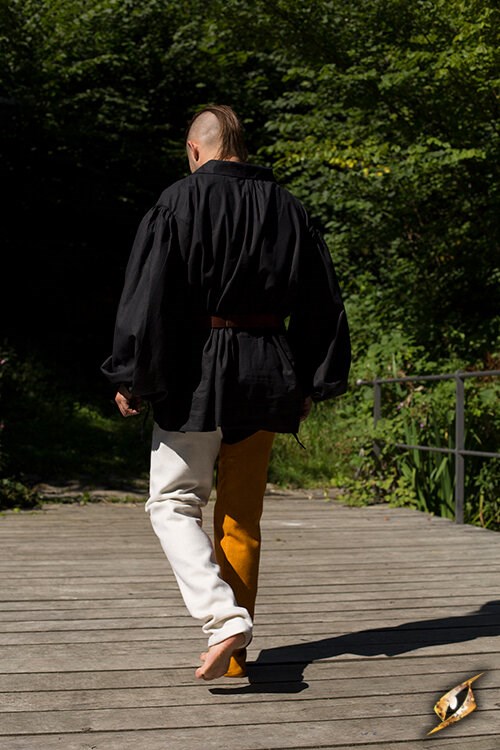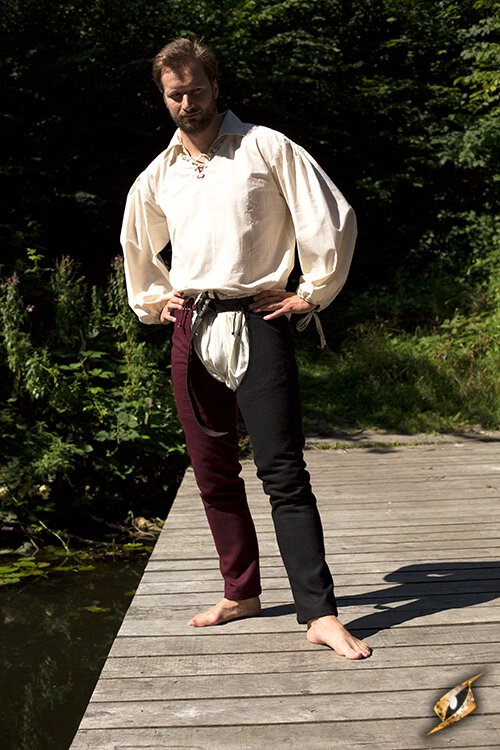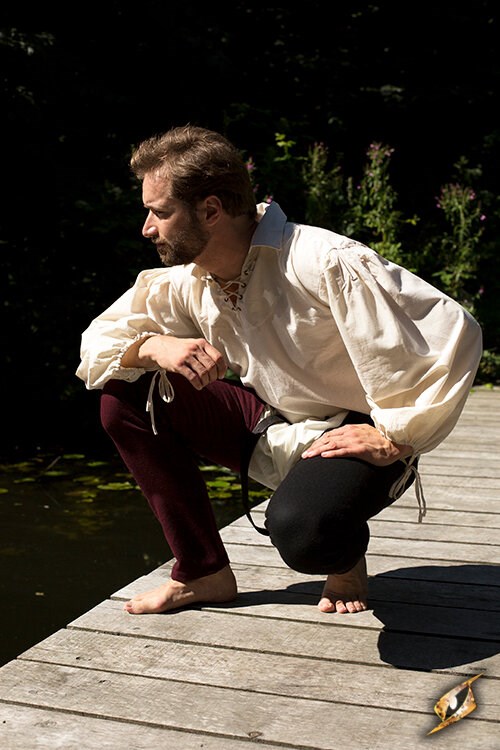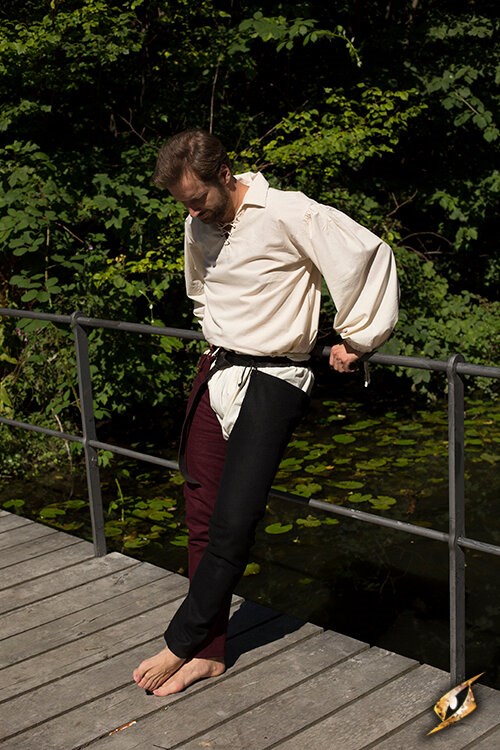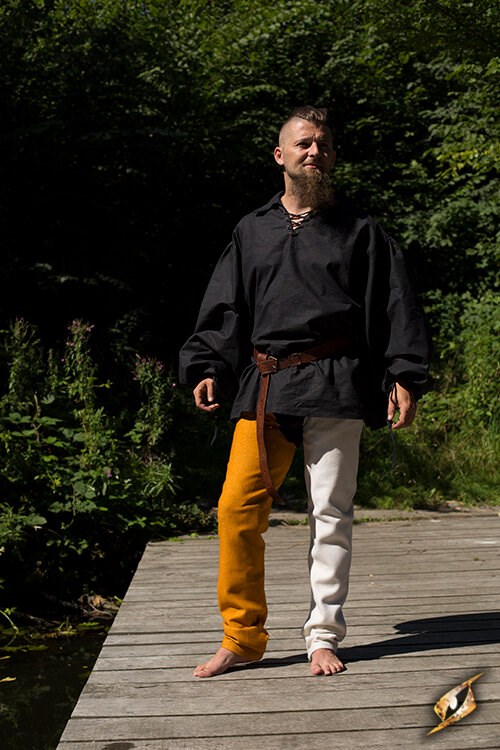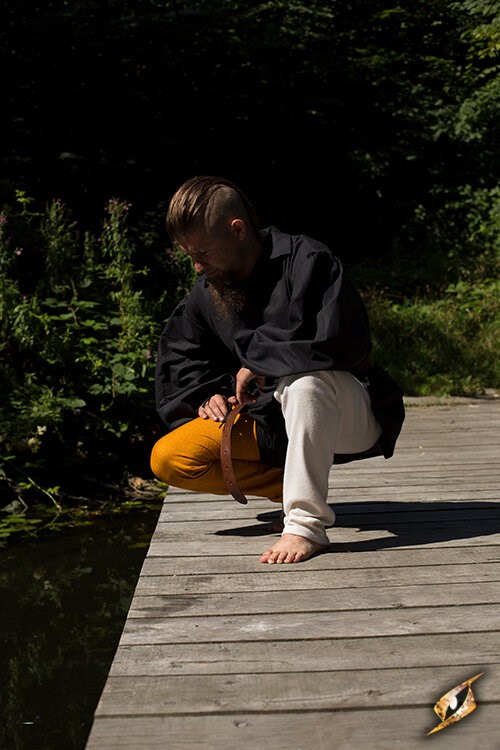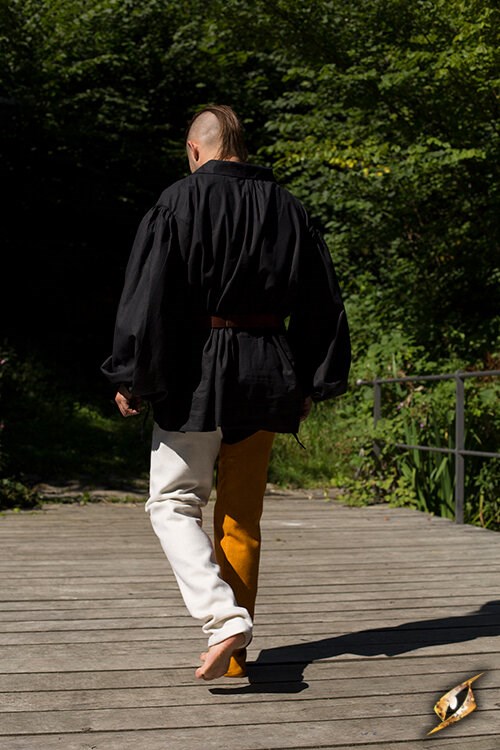 Description

Sizeguide

Fitting

Quality

Technical Details
You tighten your belt another notch over your Medieval Hose and braies, frowning at the watered-down soup over the fire. It's been a long winter, and you and your family aren't sure you're going to have enough food. As you consider ways you might be able to afford some meat--maybe you can do some work for a merchant in town?--there's an anxious knock on the door.
"Raiders!" shouts the messenger on your doorstep. "Raiders are coming! Every able person is being called to fight!"
Suddenly an empty belly is the least of your worries.
DETAILS
Epic Armoury's Medieval Single Hose is a traditional men's garment worn over one leg and tied at the waist. Made from a wool blend and secured with cotton drawstrings that can be attached to a pair of braies or a belt, the Medieval Single Hose is designed to keep you warm, comfortable, and stylish. With fabric manufactured for its strength, you can also expect these hose to withstand the regular abuse of a LARP or reenactment.
Match your Single Hose with other Epic Armoury coloured hose to create a true 15th century fashion statement. As a versatile garment worn by many social classes, pair these hose with Epic Armoury Braies and Fencing Shirt, and you will have an entire base costume for a Commoner or Knight.
Medieval Single Hose is purchased as individual hose and NOT a pair.
Available in Dark Red, Epic Black, Grey, Maroon, Ocher, and Off-White; and in sizes X-Small/Small, Medium/Large and X-Large/XX-Large.
HISTORY
Historically worn over braies during the Medieval and Renaissance era
15th century hose were often made particolored, having each leg a different color, or even one leg made of two colors
The old plural for "hose" was hosen
Also referred to as chausses by the French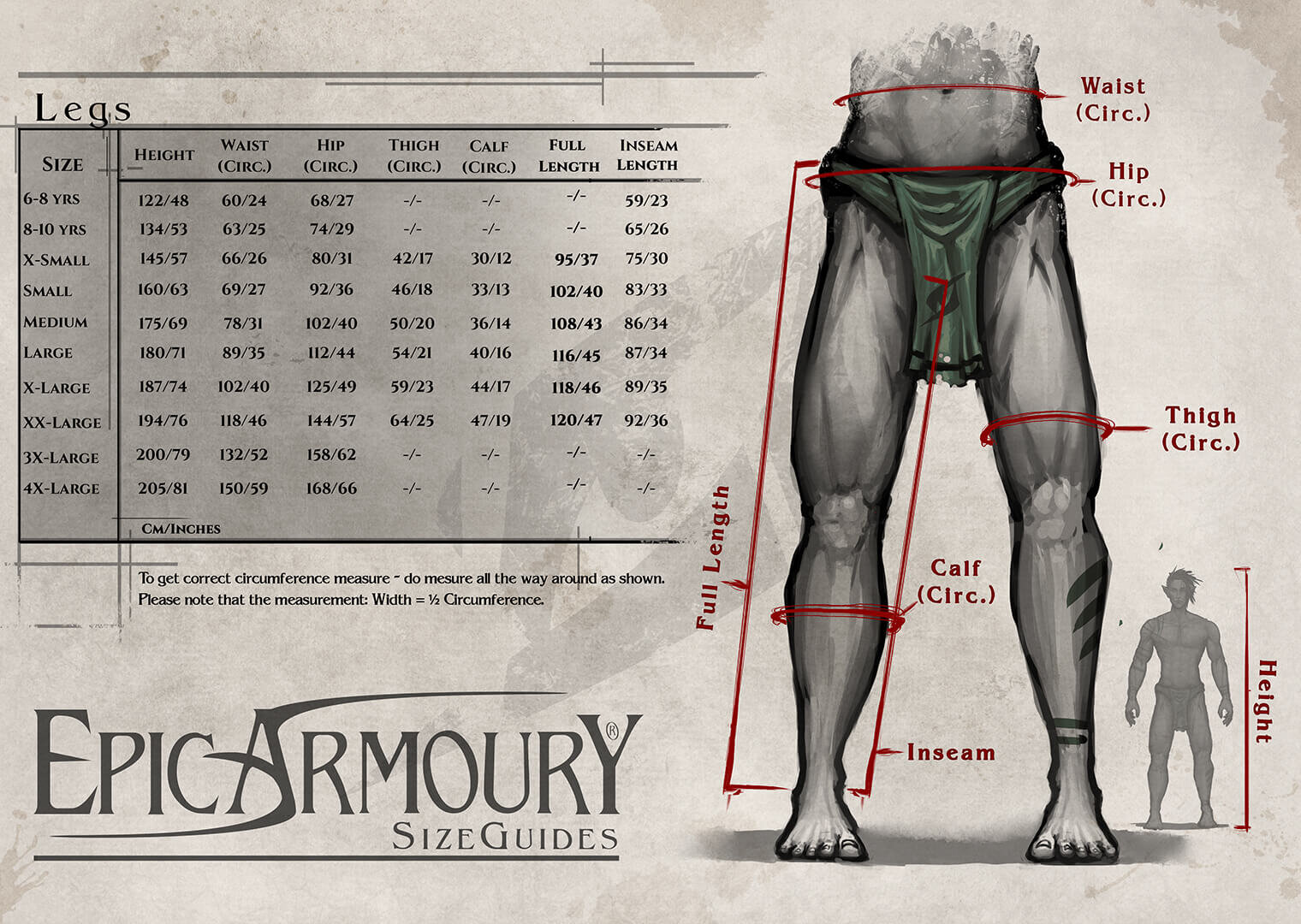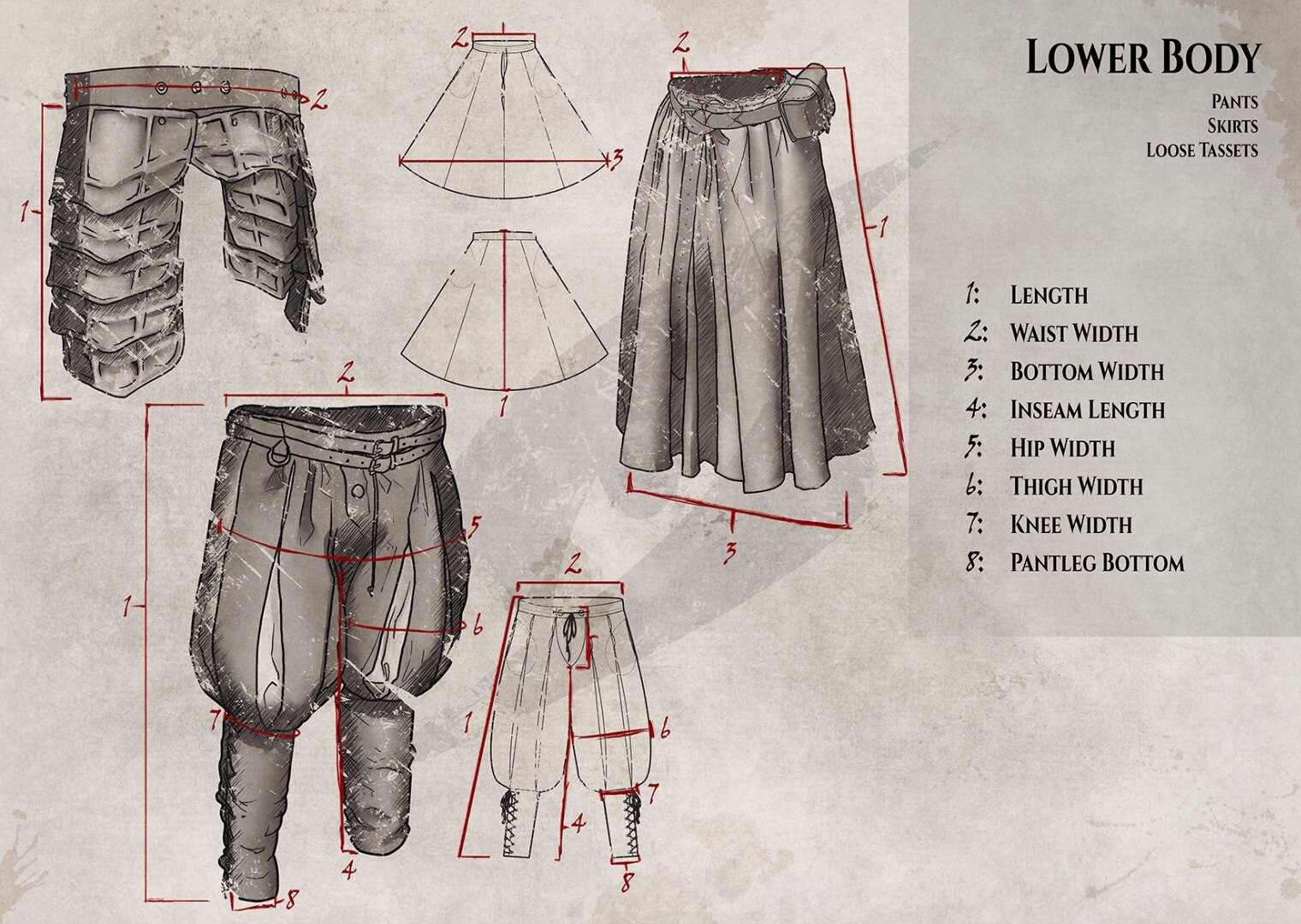 Affordable, personalized costume interchangeable with all other Epic Armoury gear
Made from 78% Wool, 12% Polyester, 8% Nylon, 2% Other
Made from fabrics manufactured locally
Handmade by qualified professional. Measurements are approximations and may vary.
This product is handmade and hand-painted and therefore unique. As a result, when compared with similar item numbers, this product can have natural deviations in pattern, colour and shape, which are not considered defects or faults.
We produce our image material in a natural environment, where lighting and surroundings can affect colors and contrast. The displayed images may therefore appear different from the product you receive from us.
Measurements are all in cm if not stated otherwise.
Brand:
Epic Armoury
Universe:
Sovereign
Materials:
Textile
Position:
Legs
Product type:
Pants
Release date:
02/02/2020
Maintenance
As a tight weave fabric, this light canvas product is stronger and heavier than simple cotton. This material wrinkles easily, but can be ironed on a higher heat level.
Cleaning
Machine wash at 30°C / 86°F. Wash separately the first time and with similar colours afterwards. Do not Tumble Dry! Lay the garment out flat to dry.