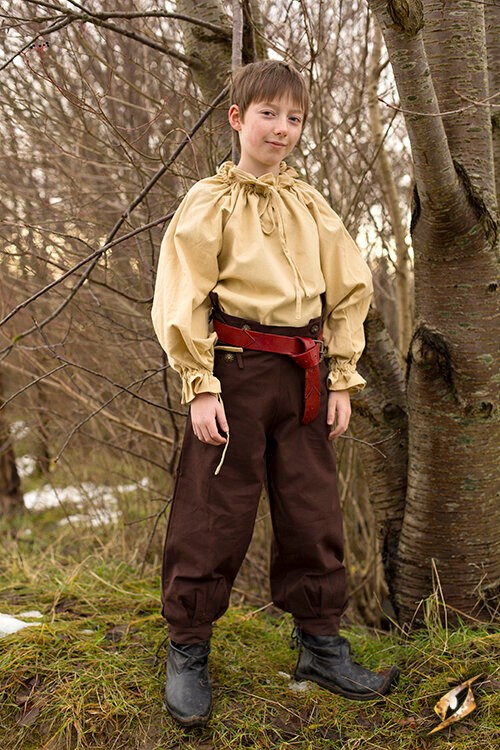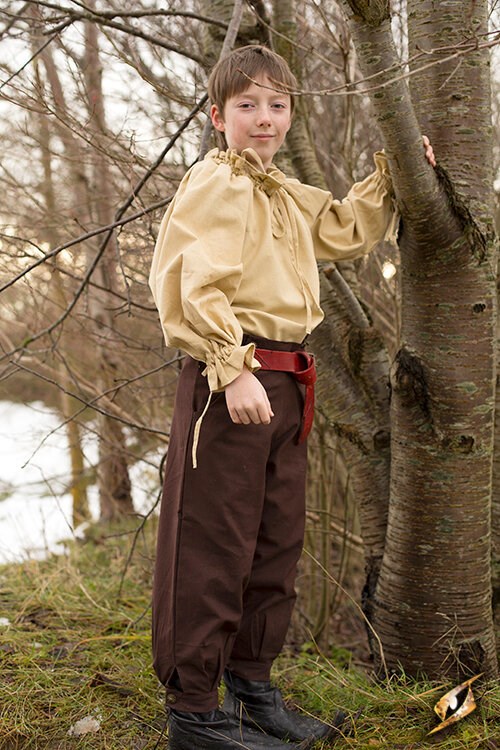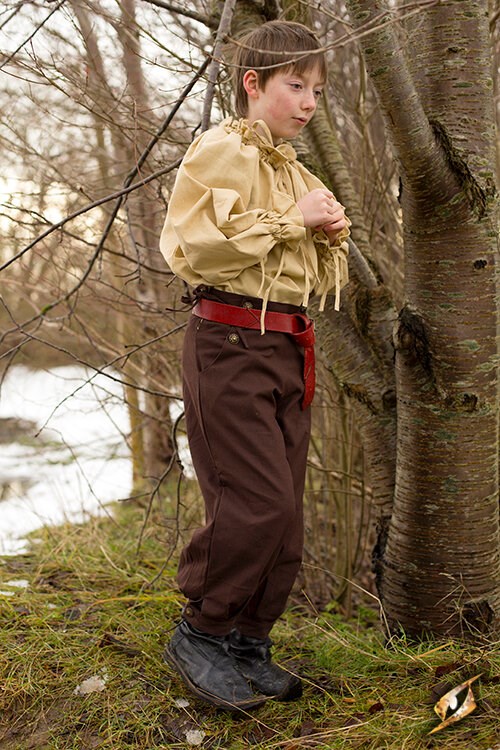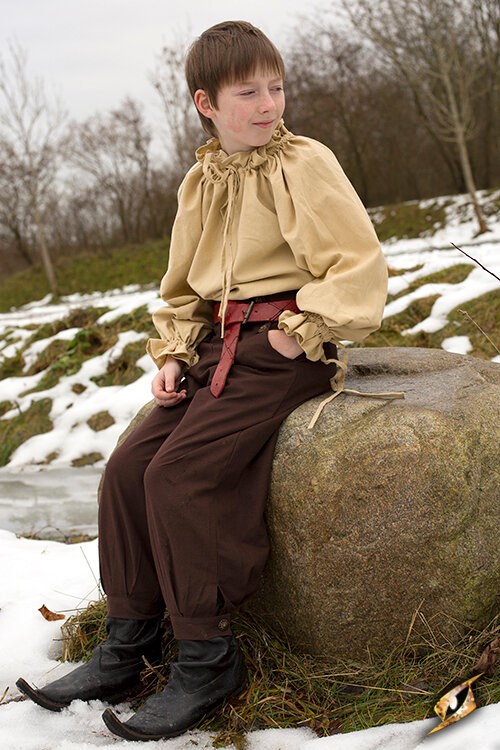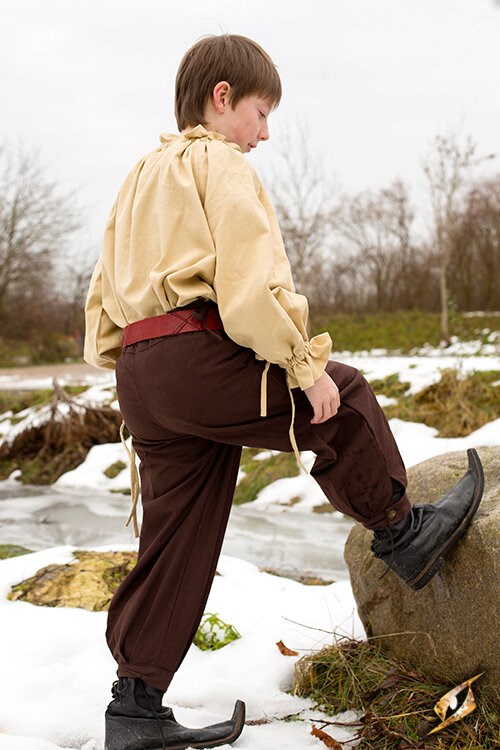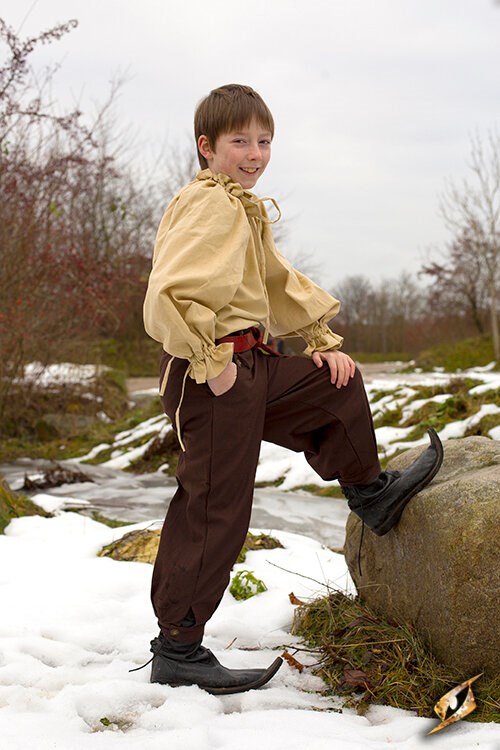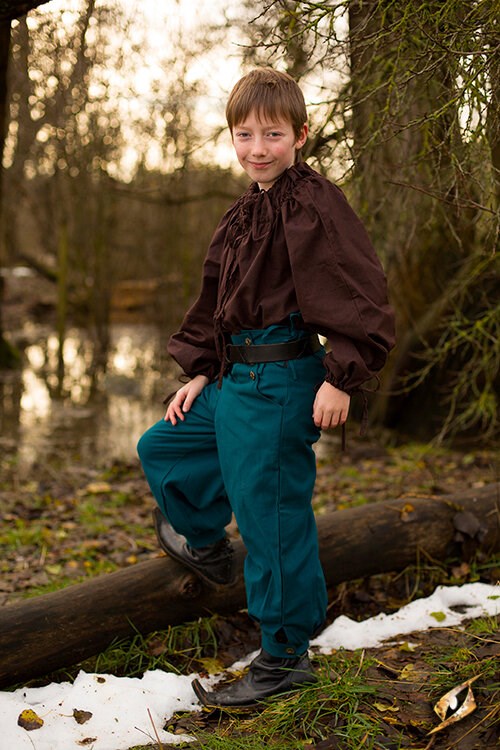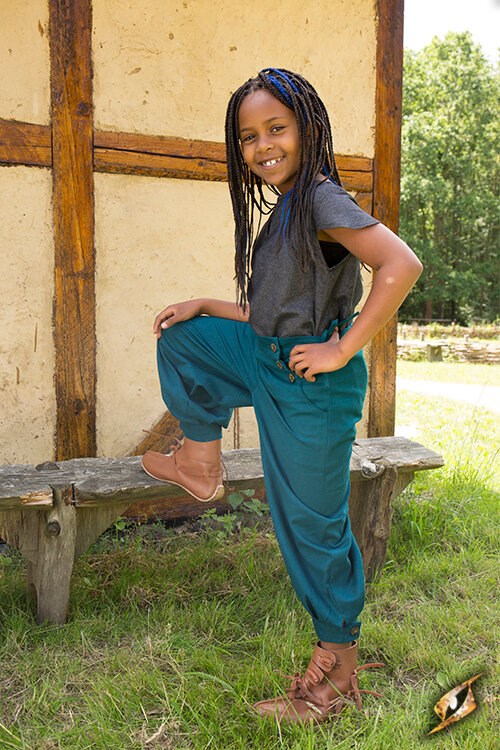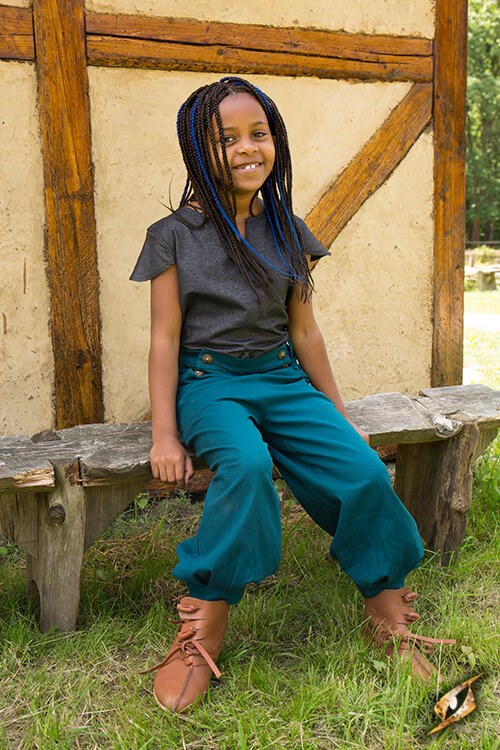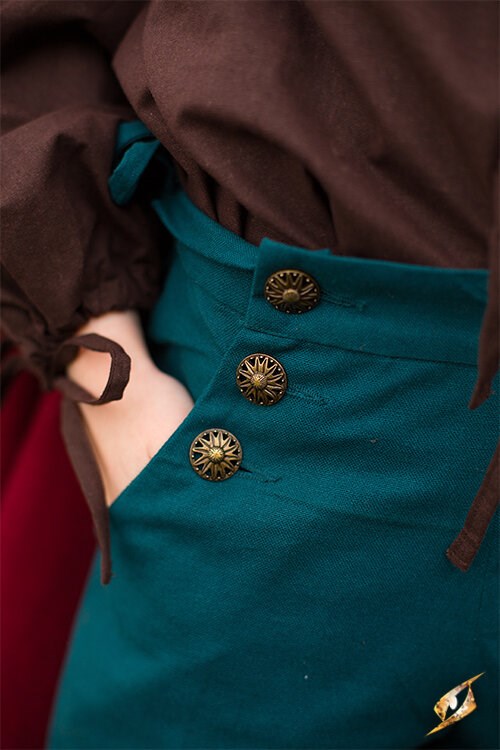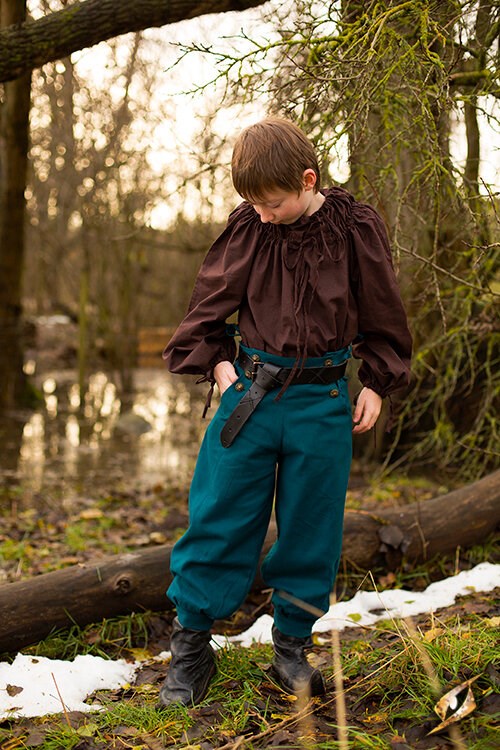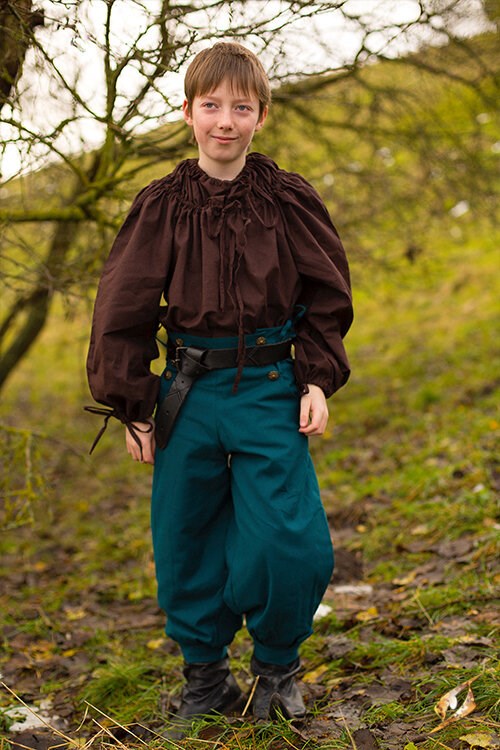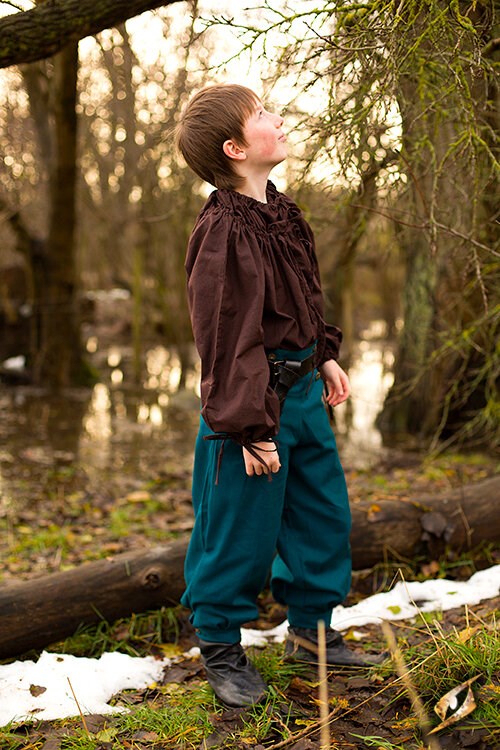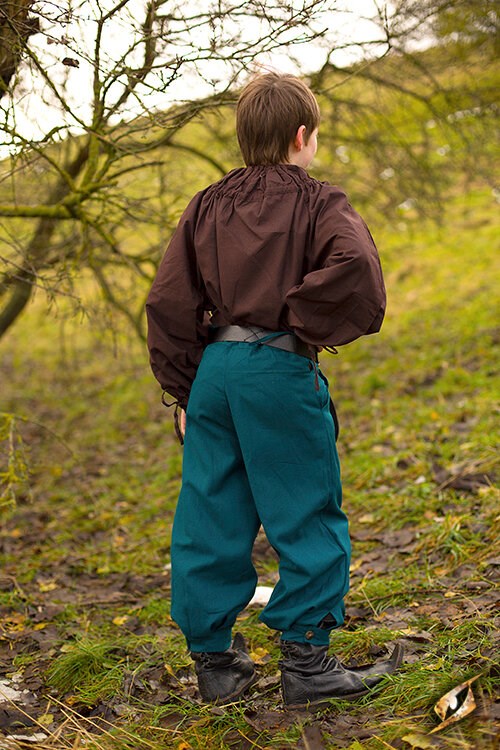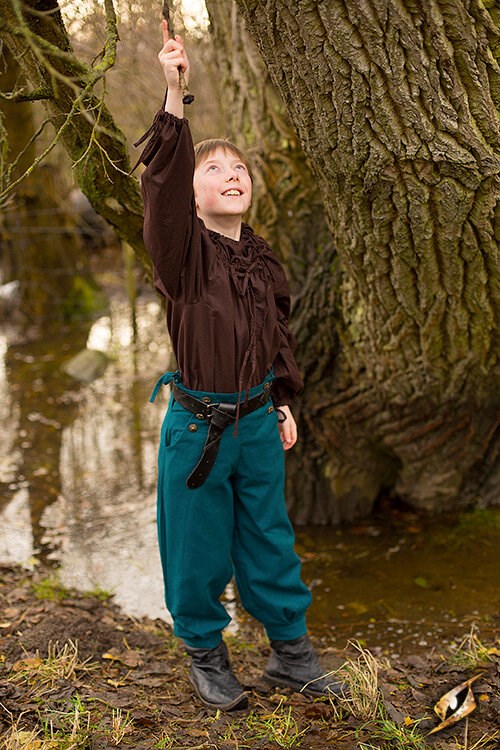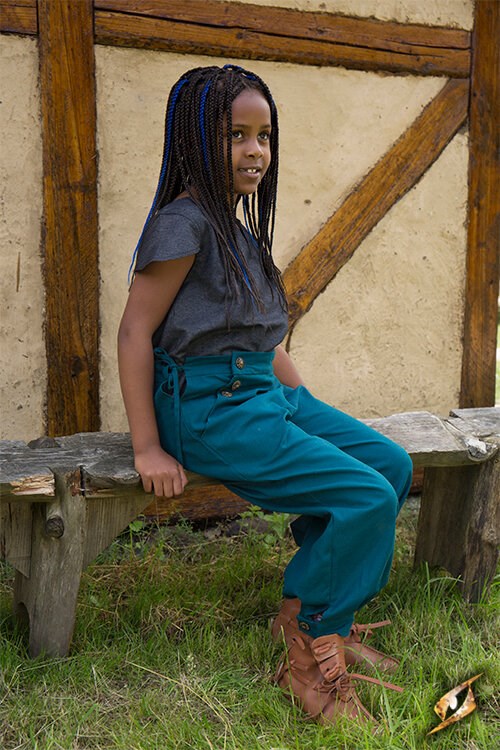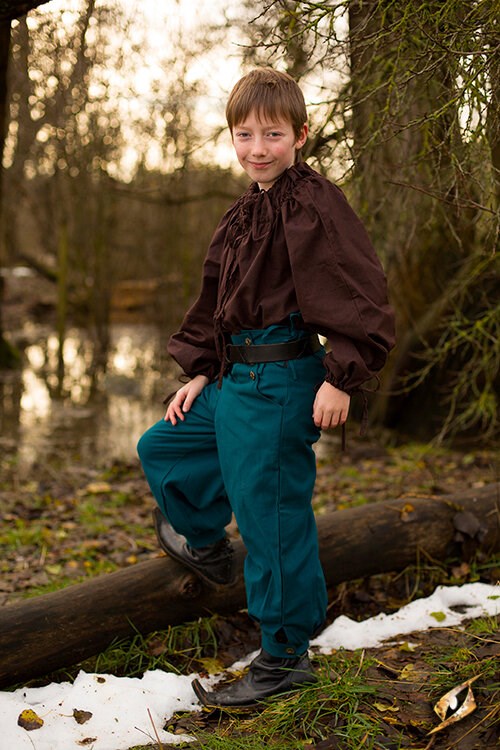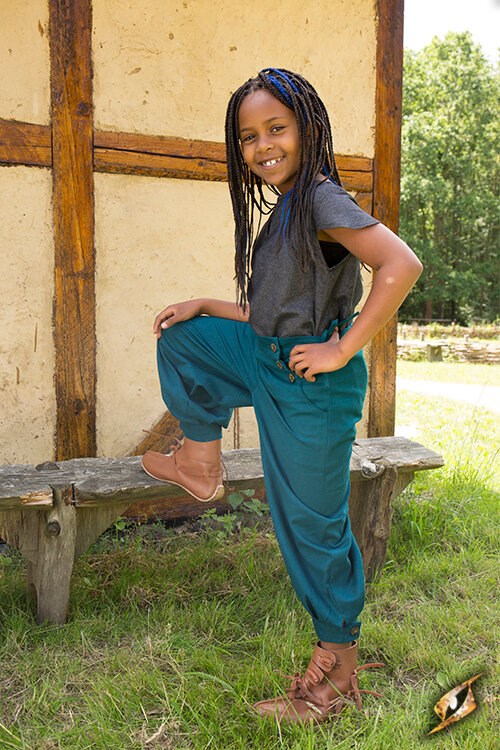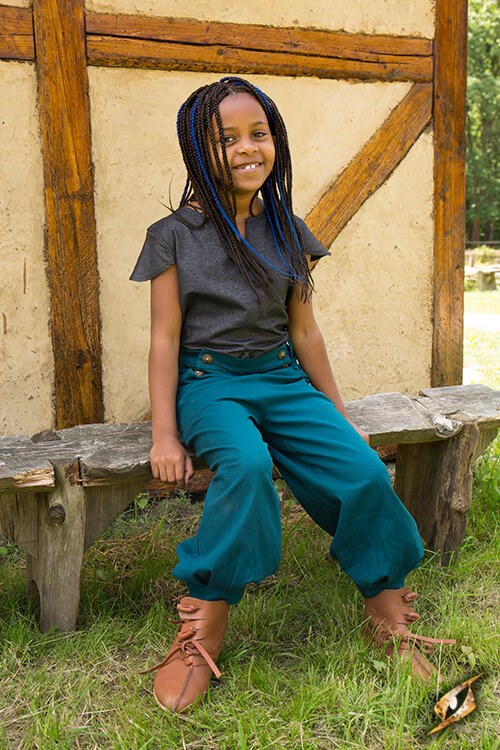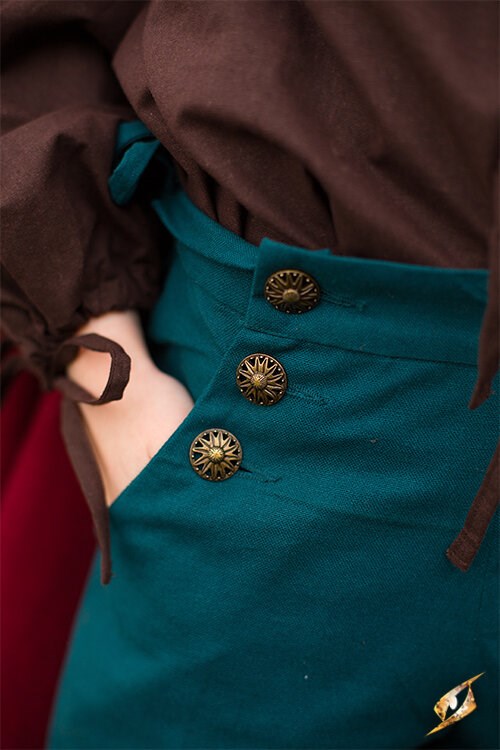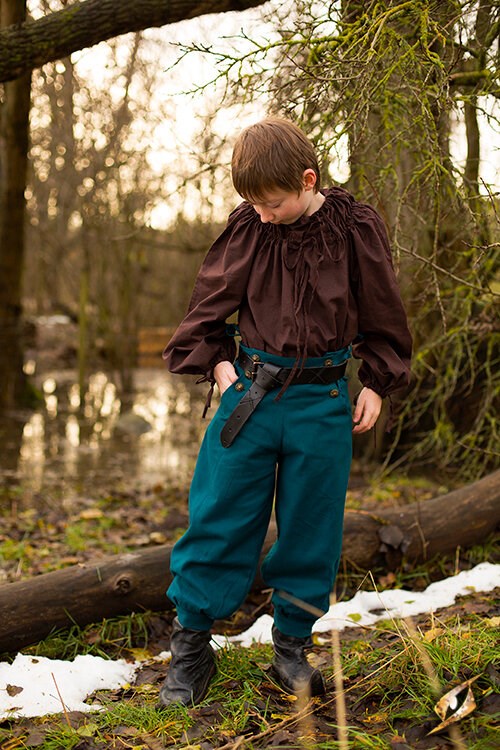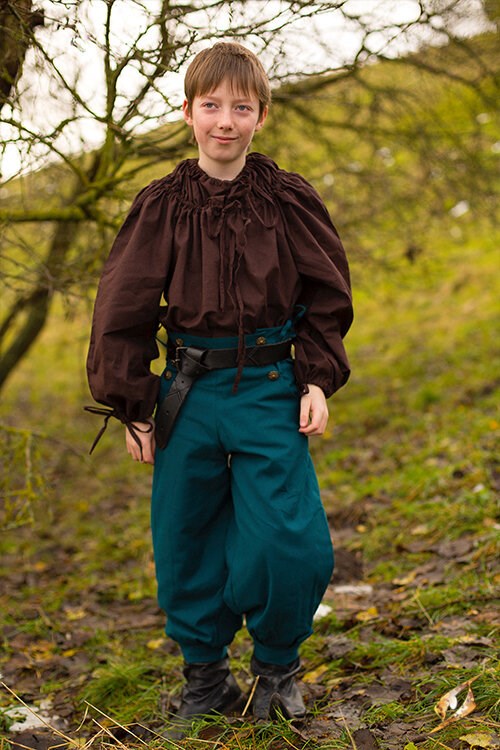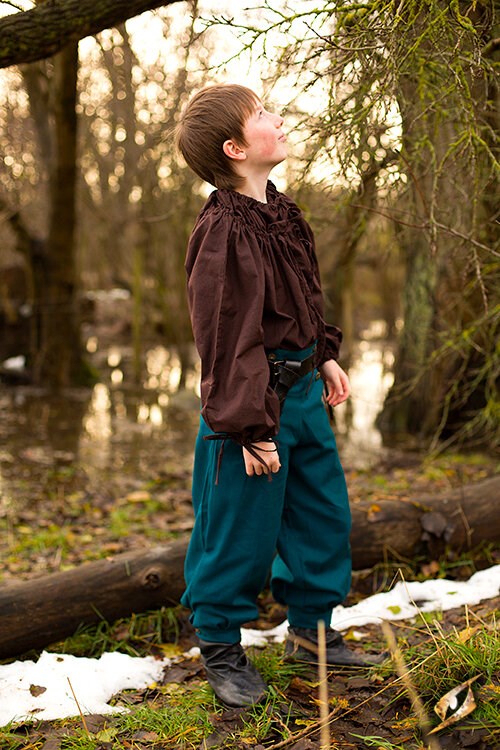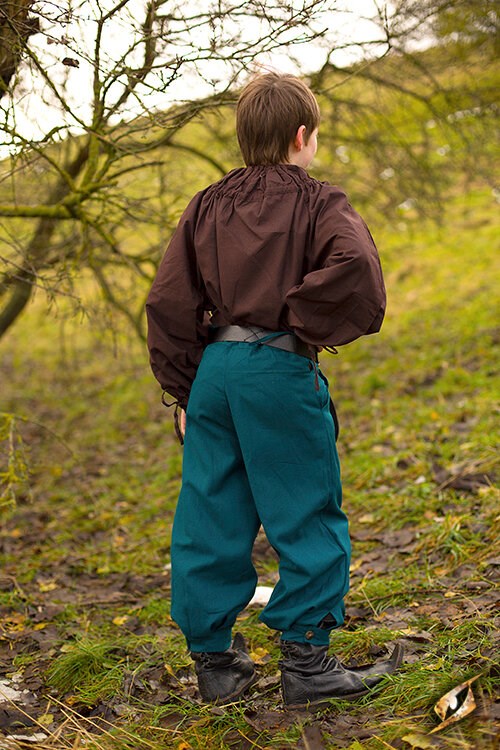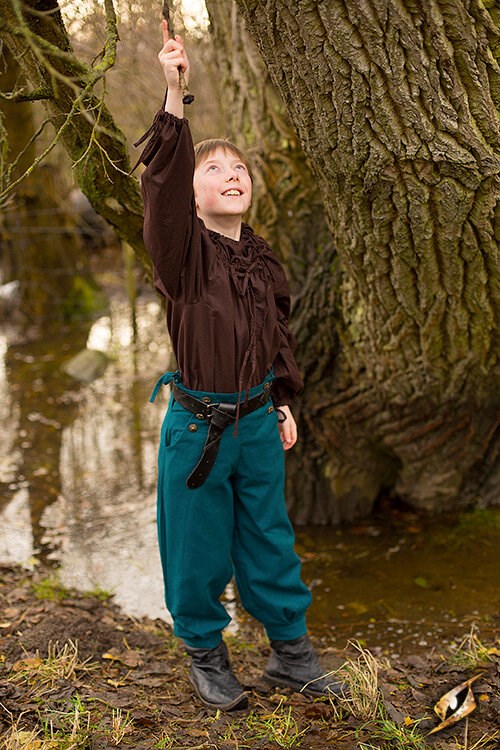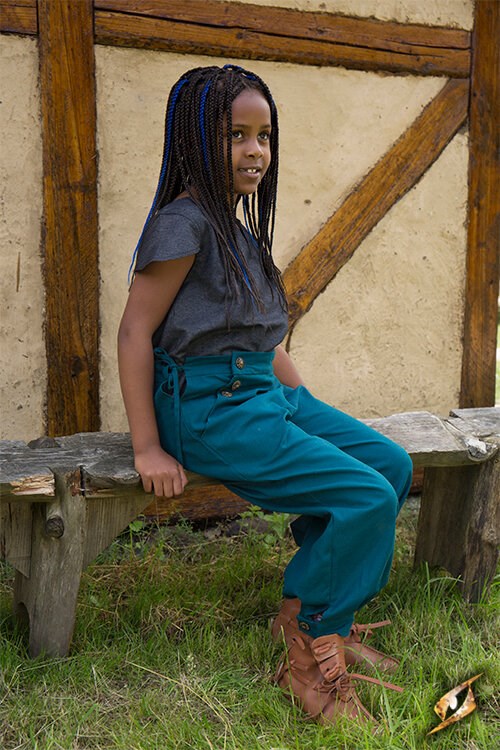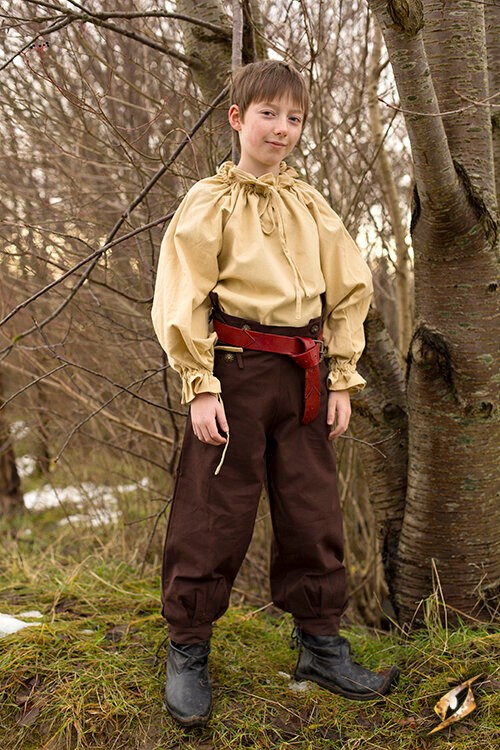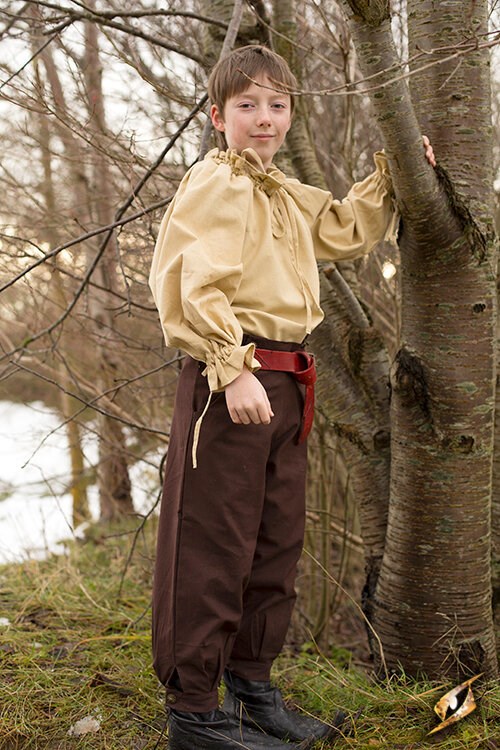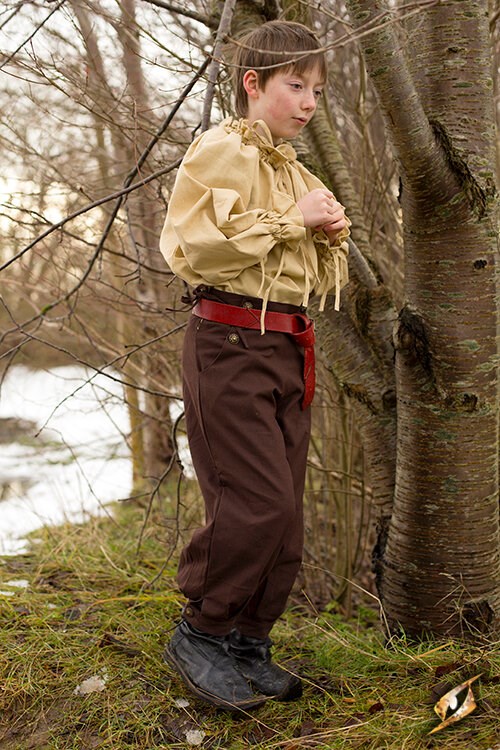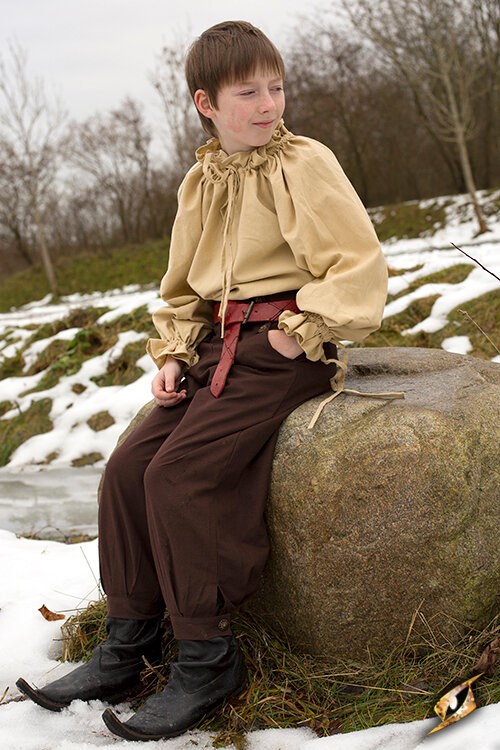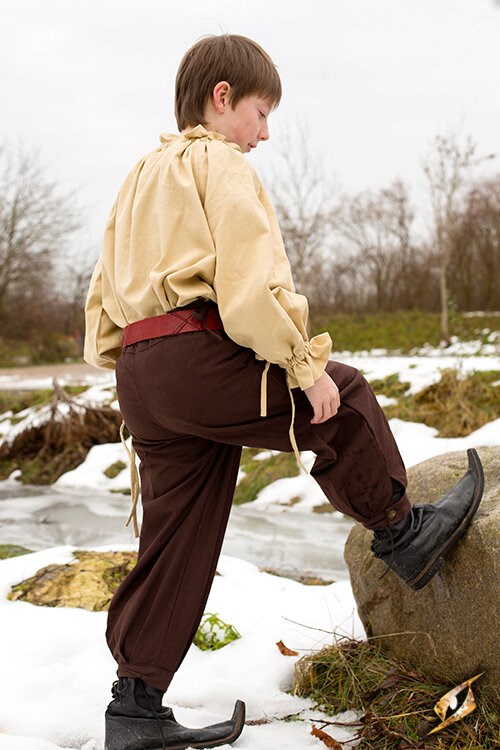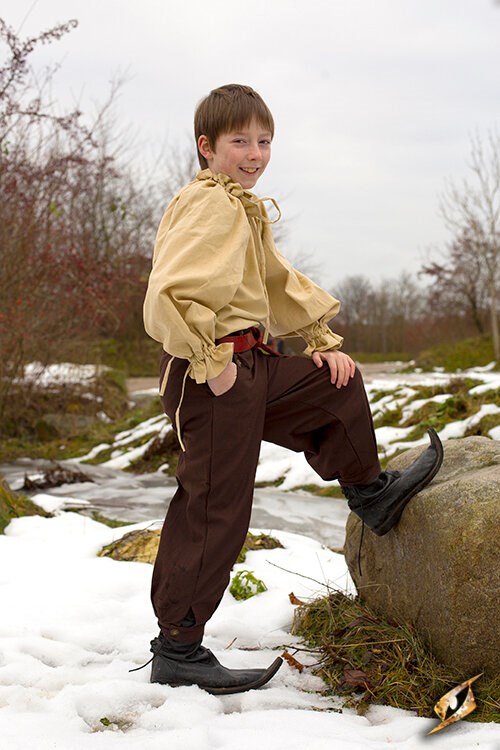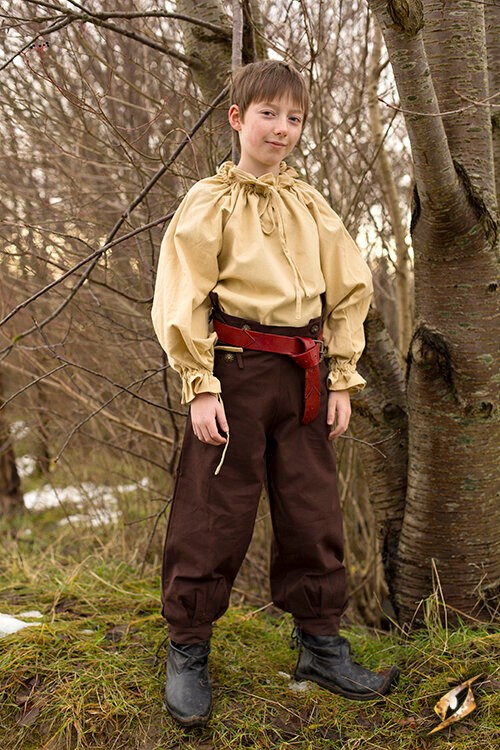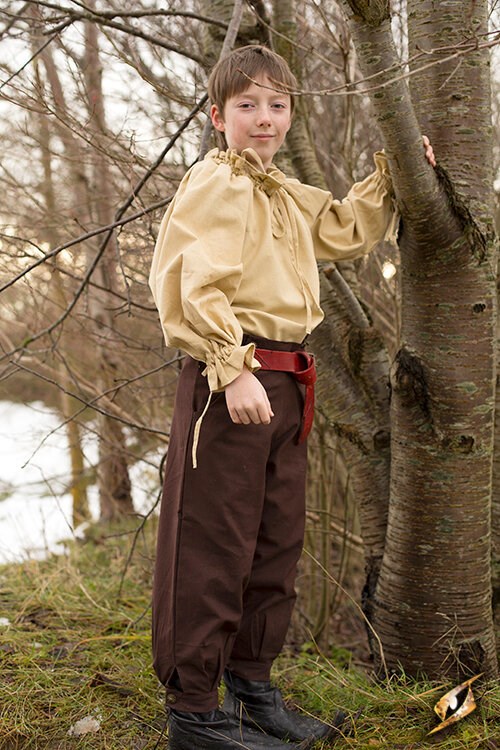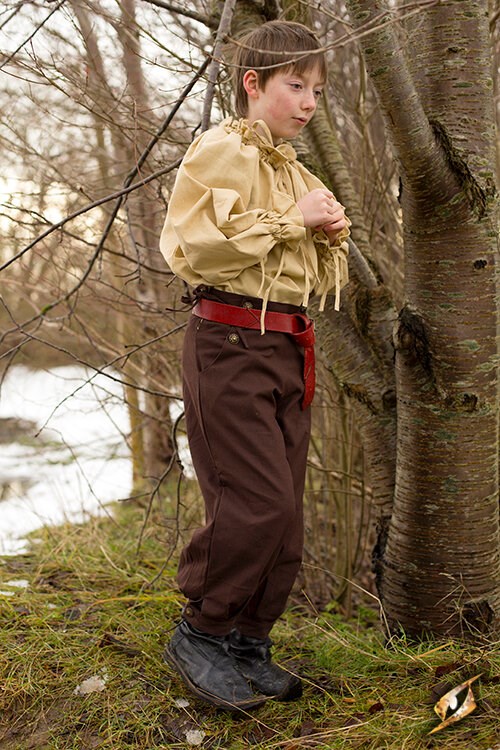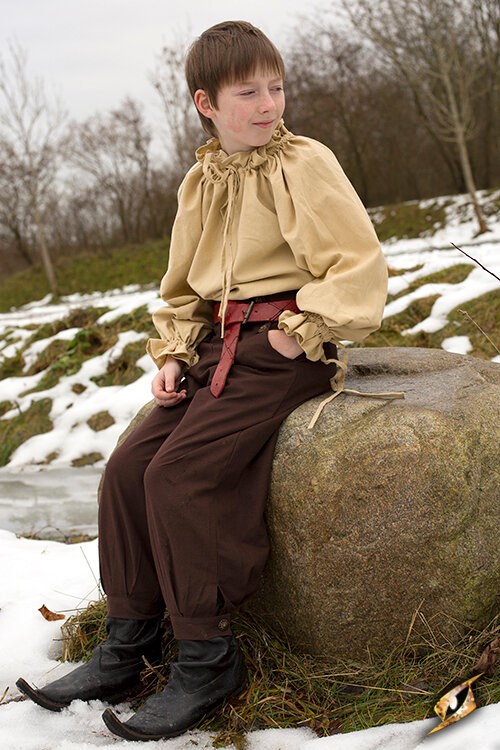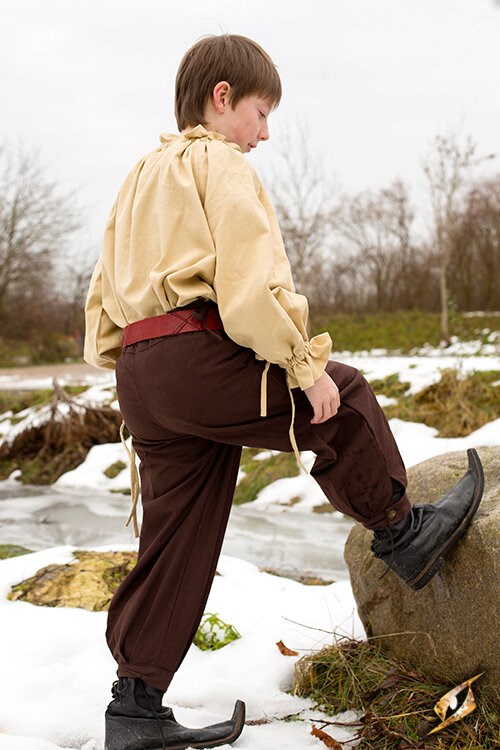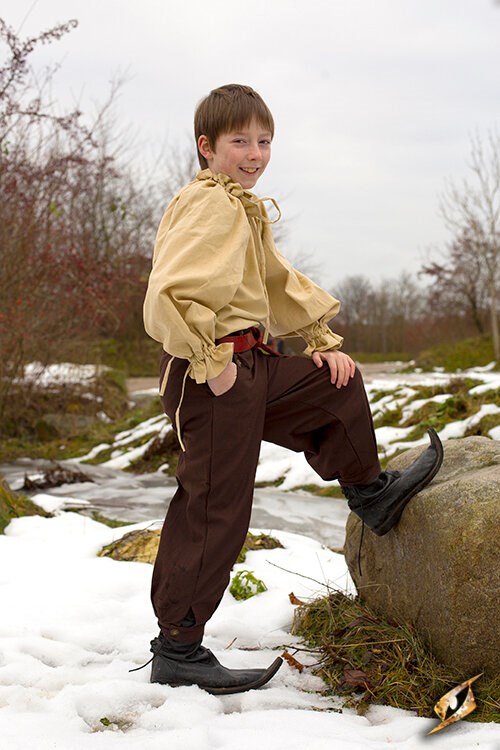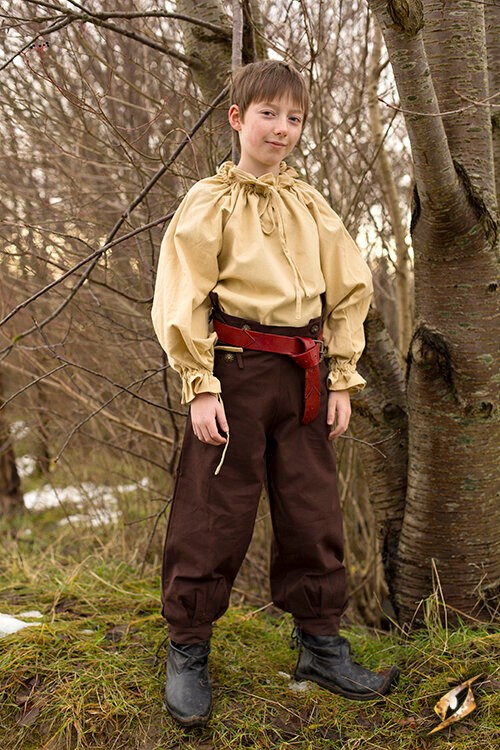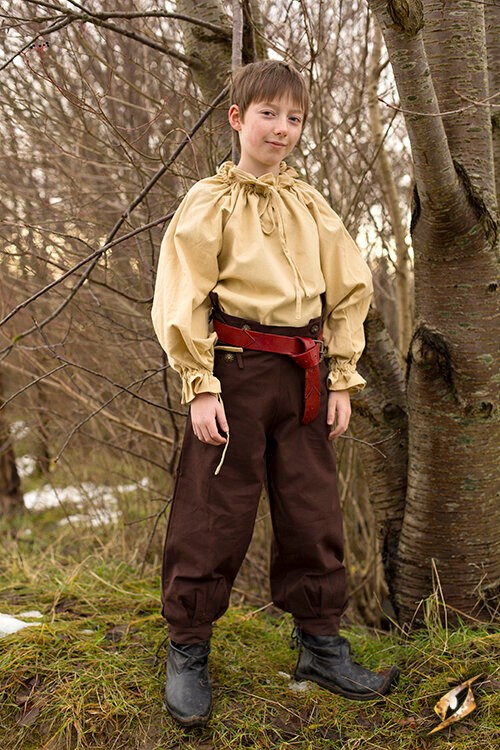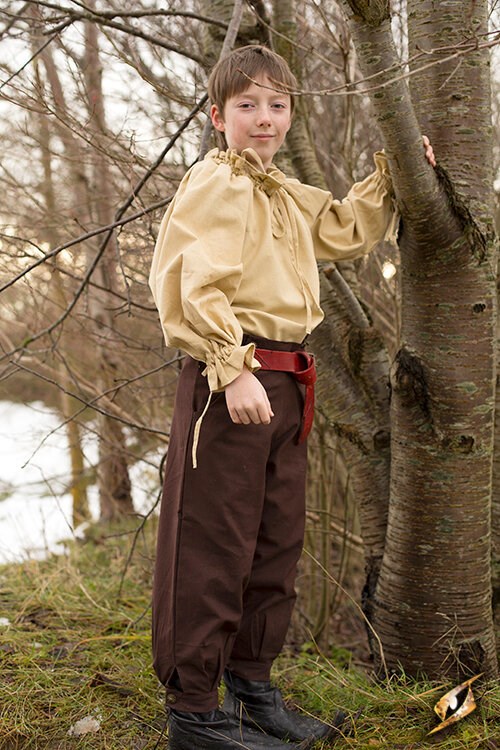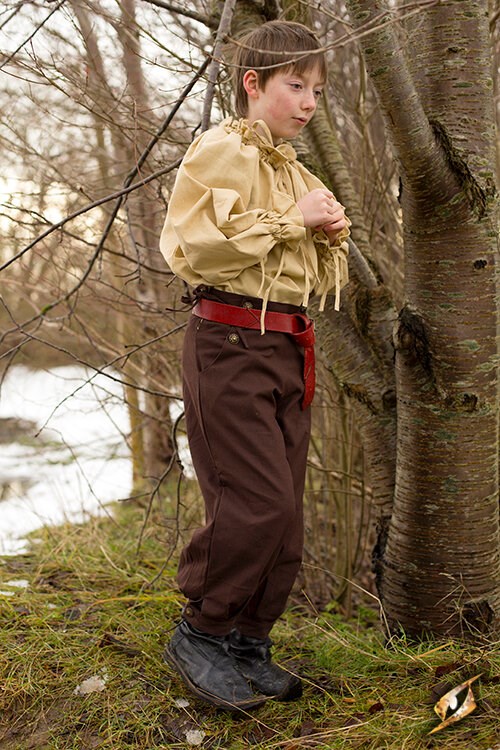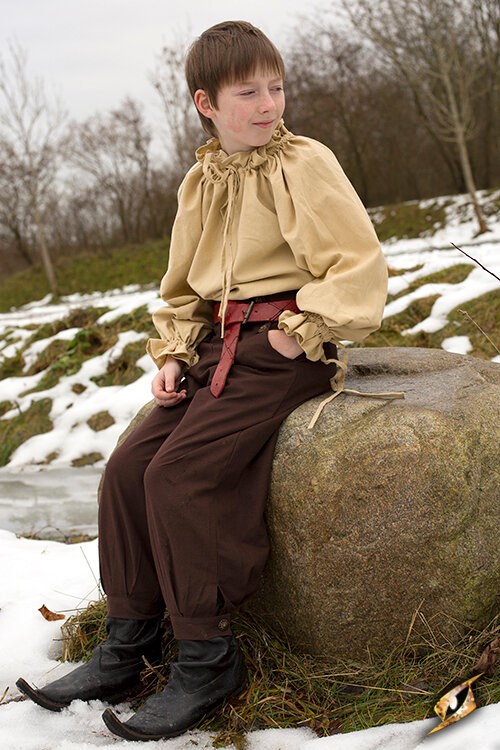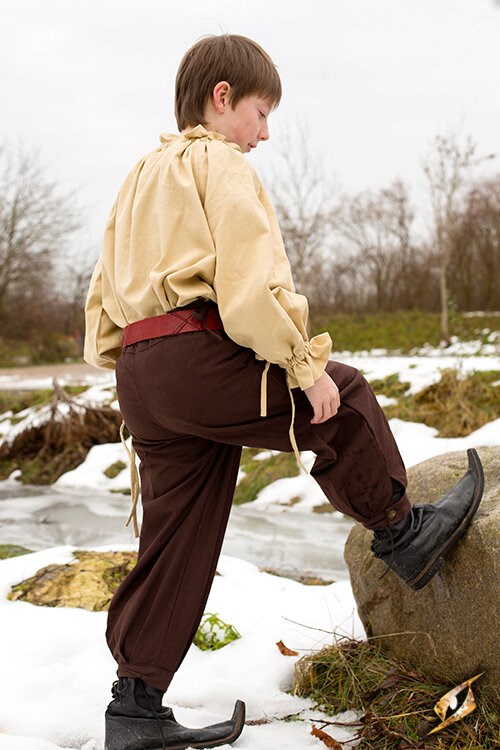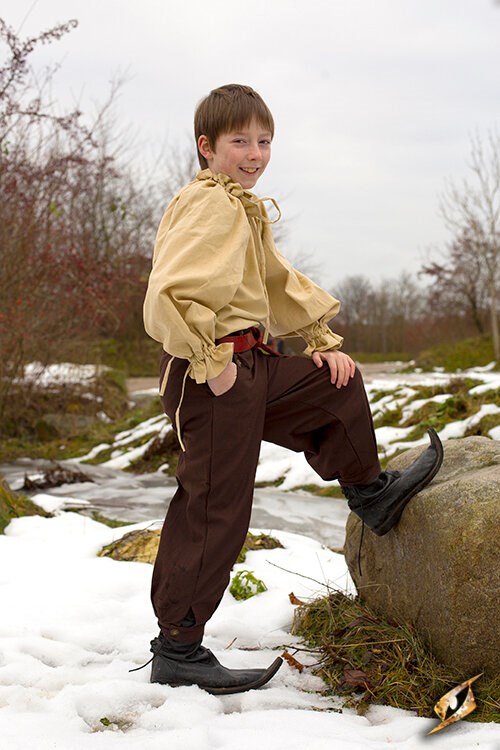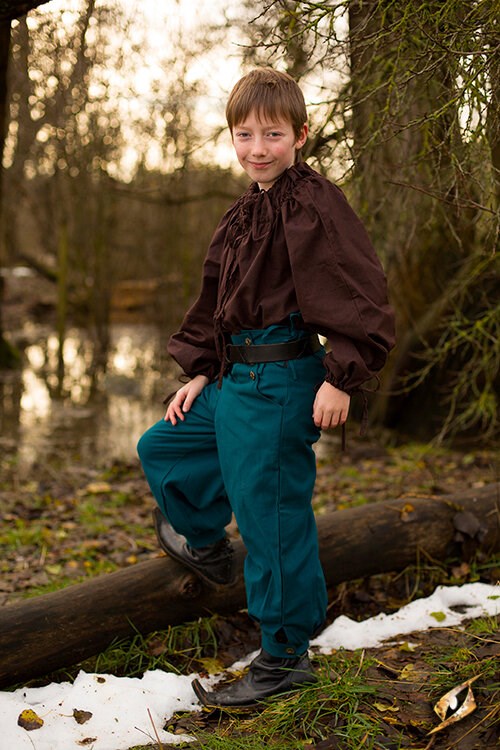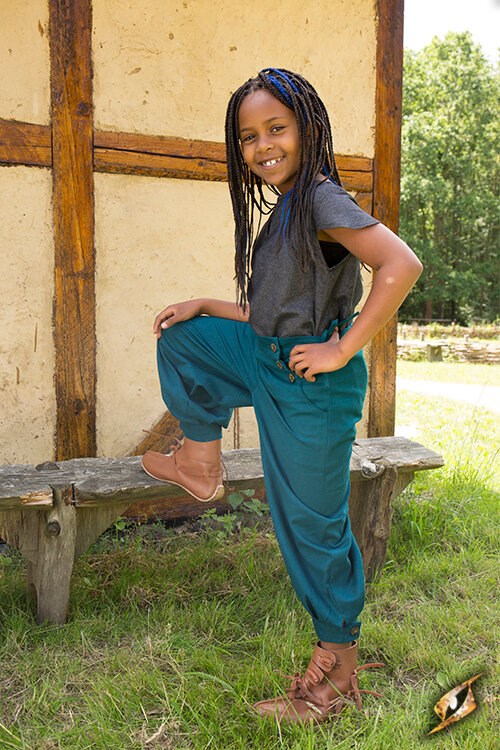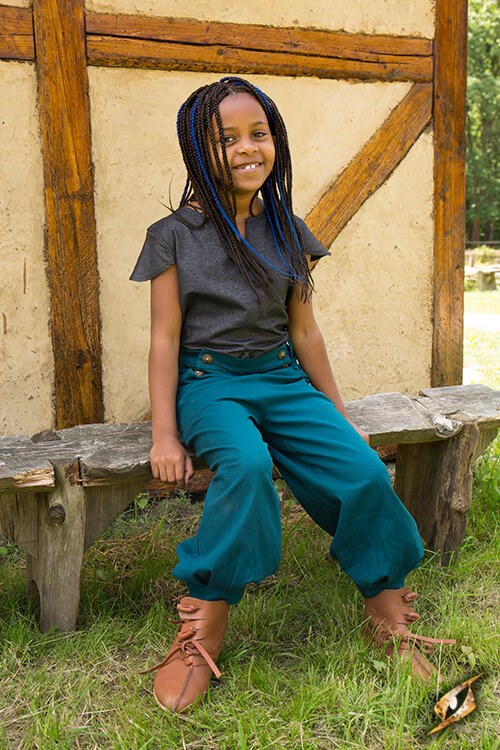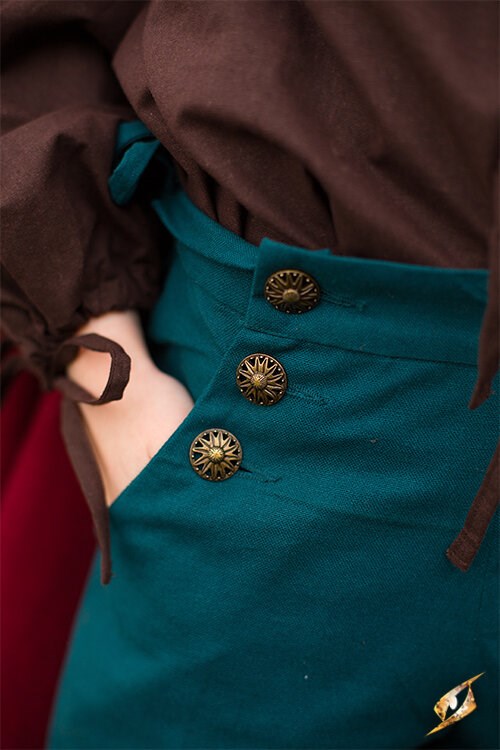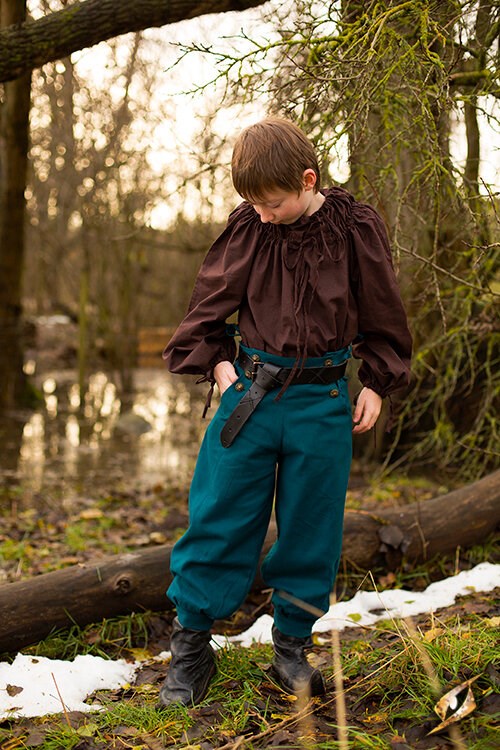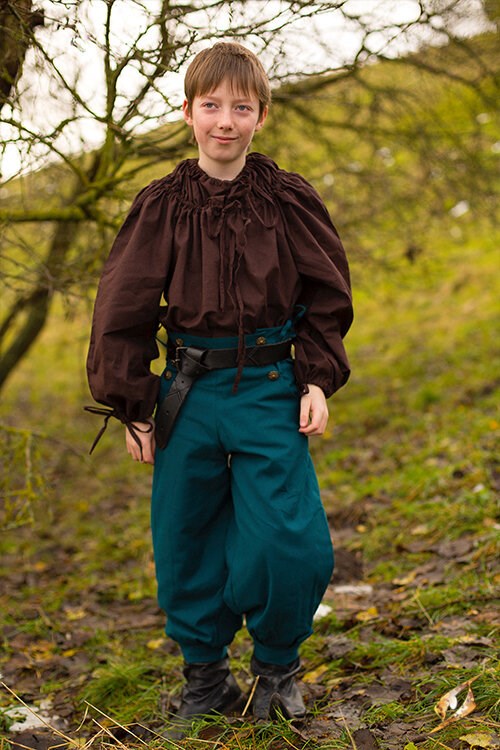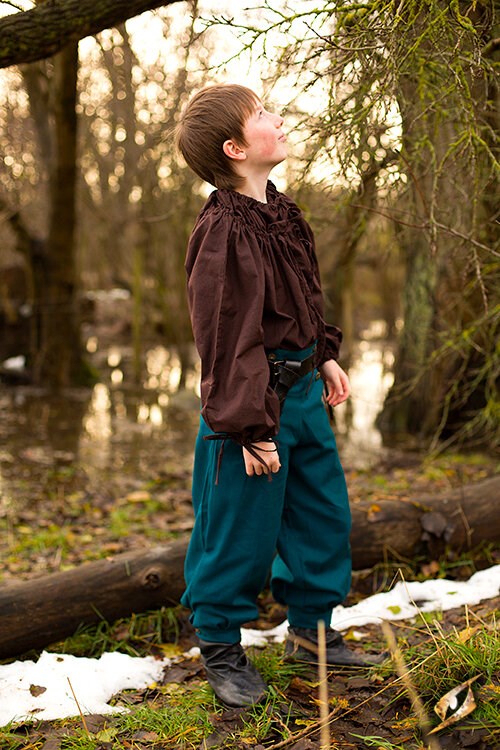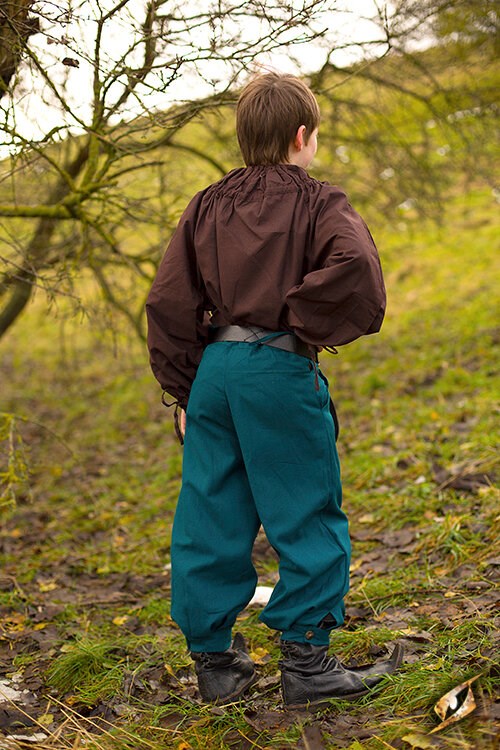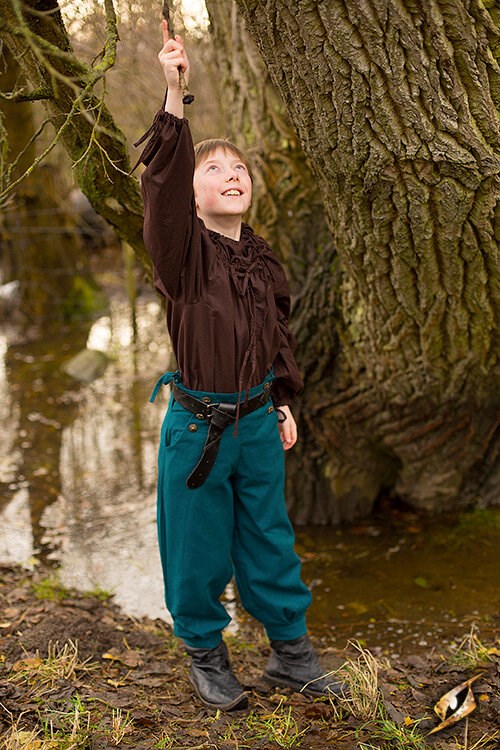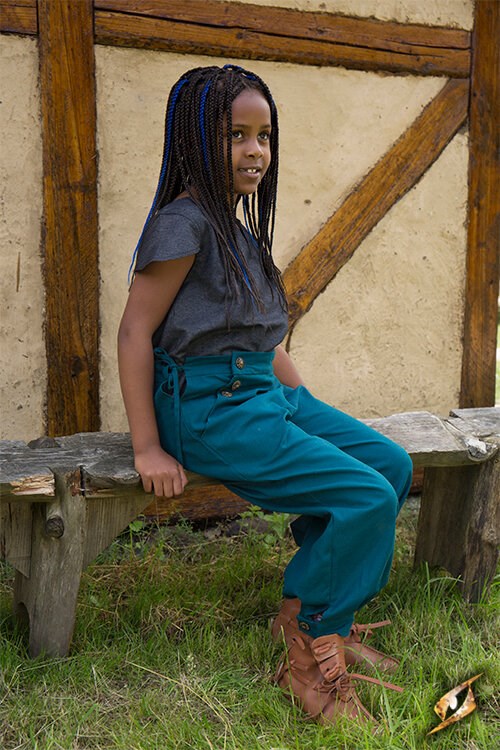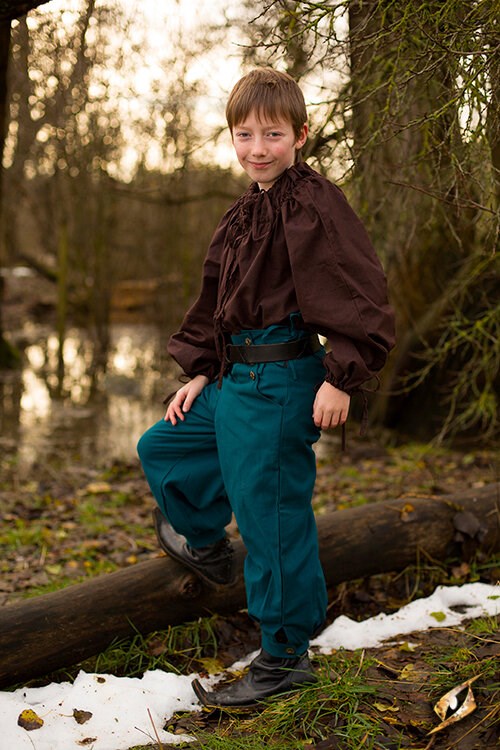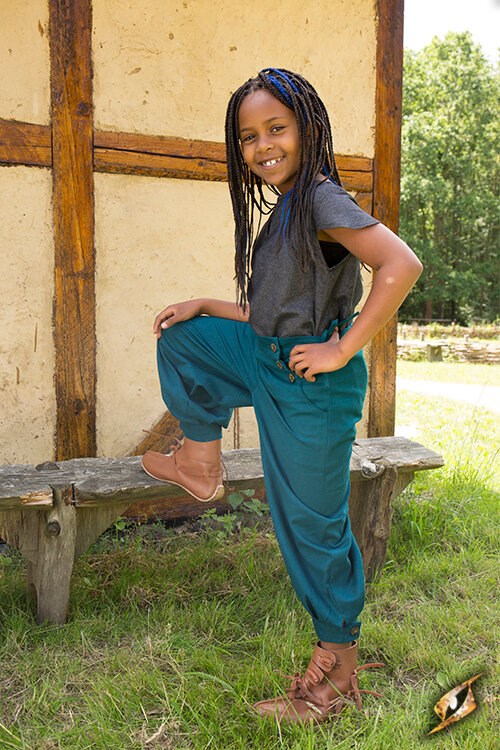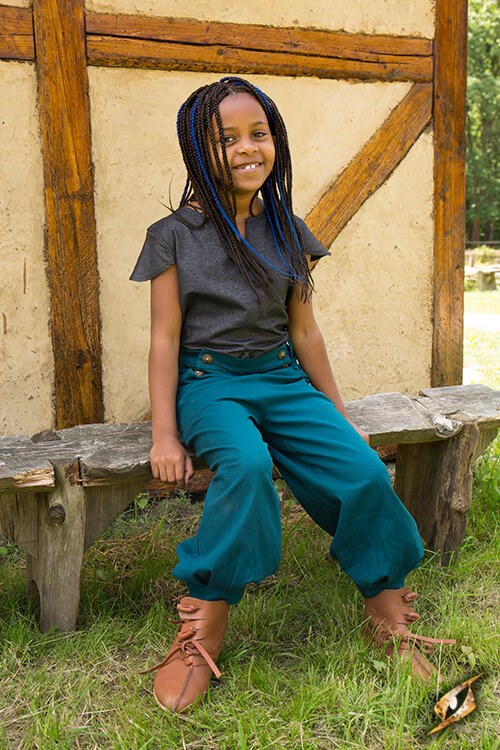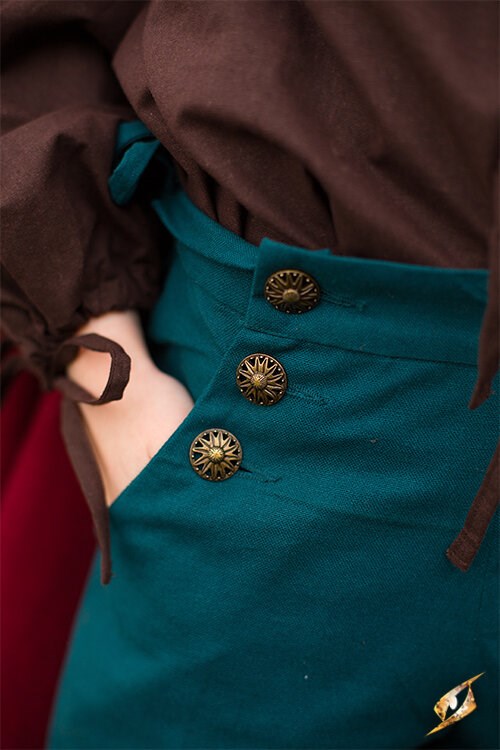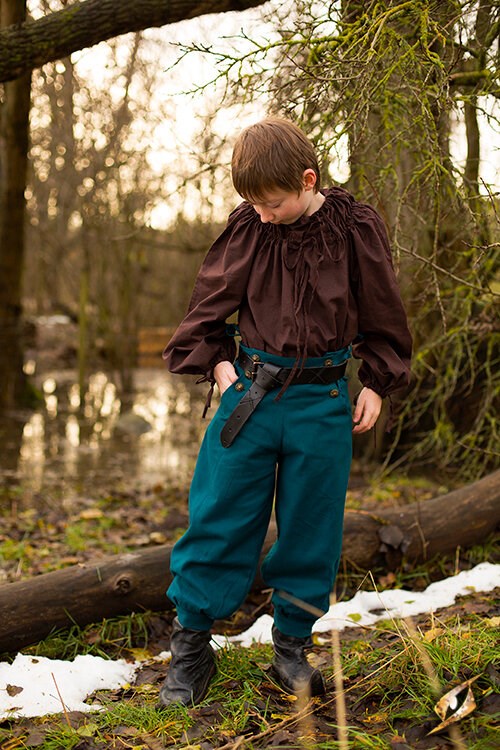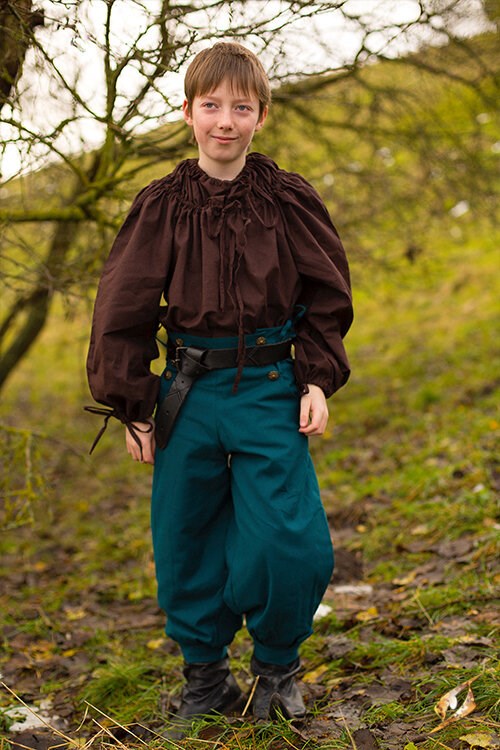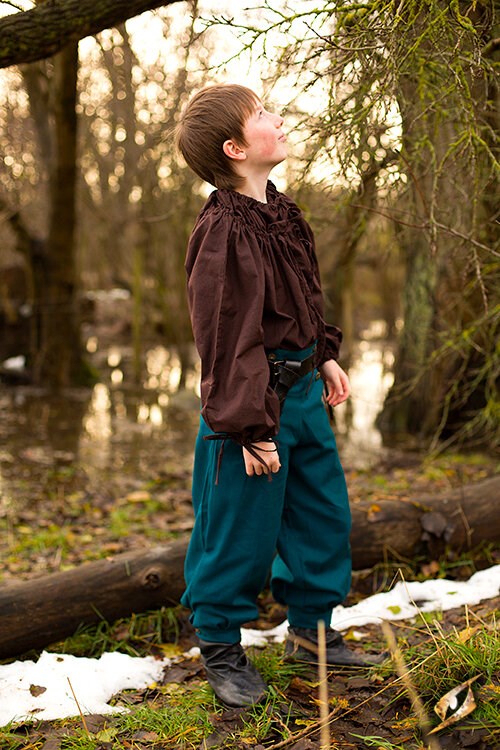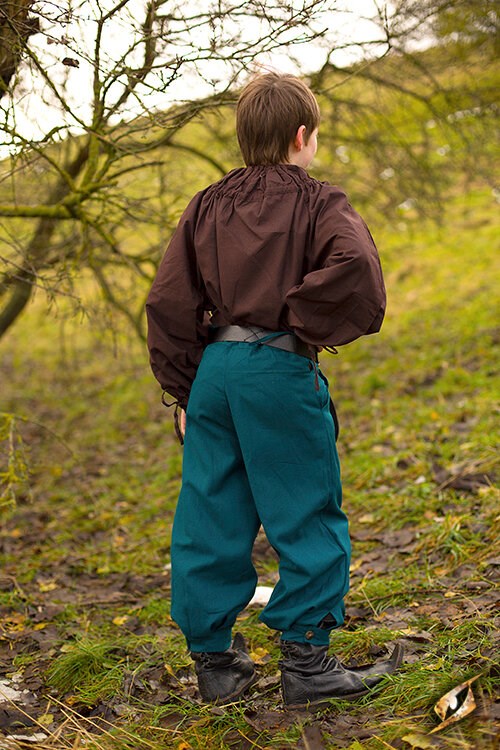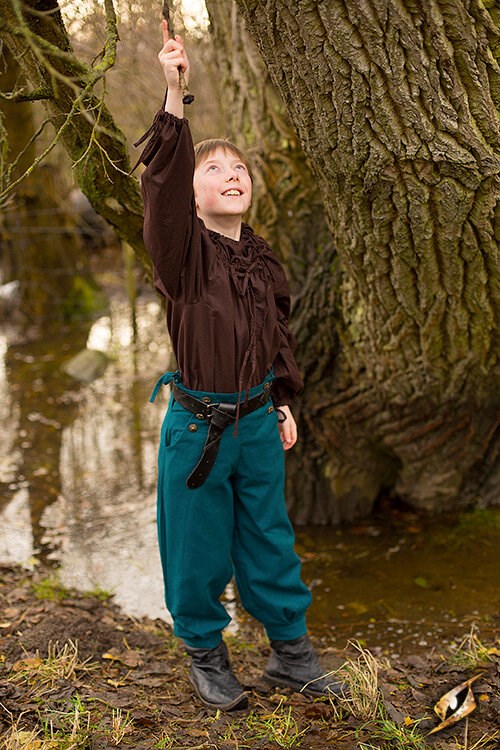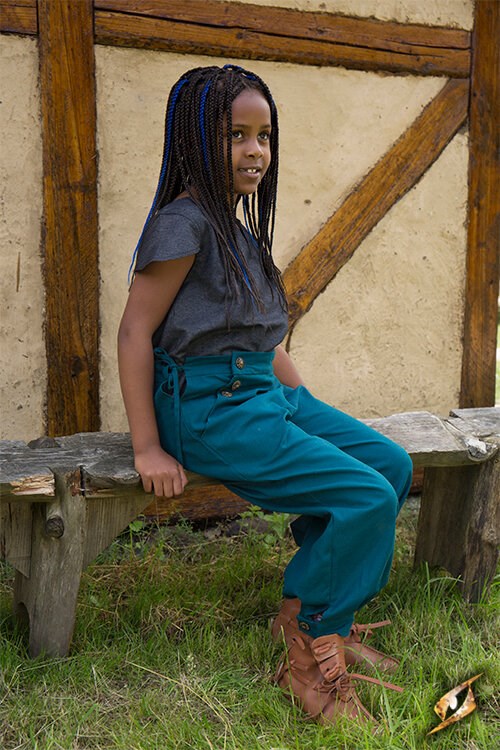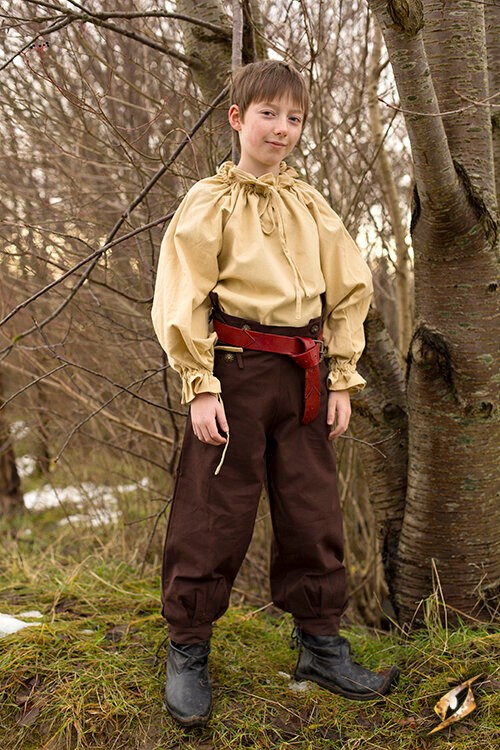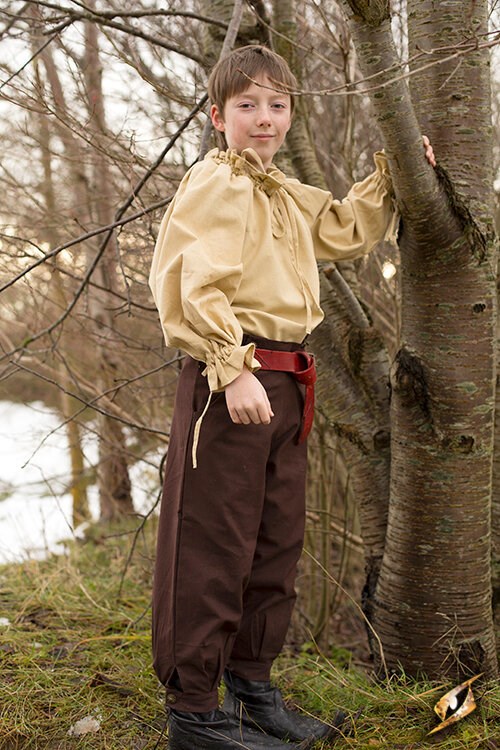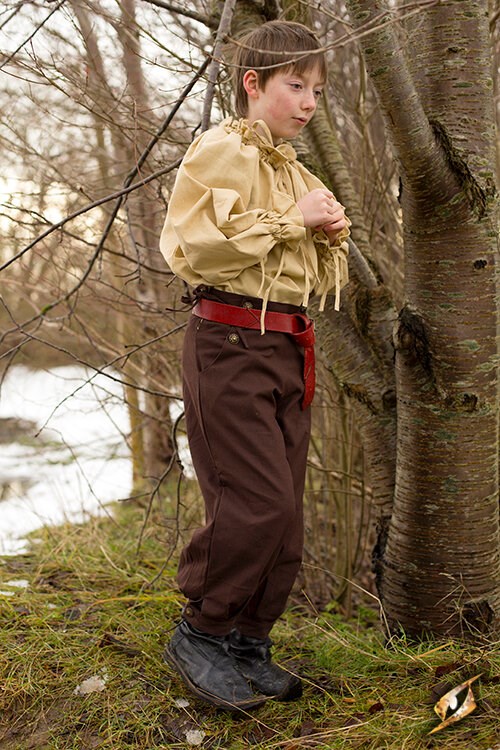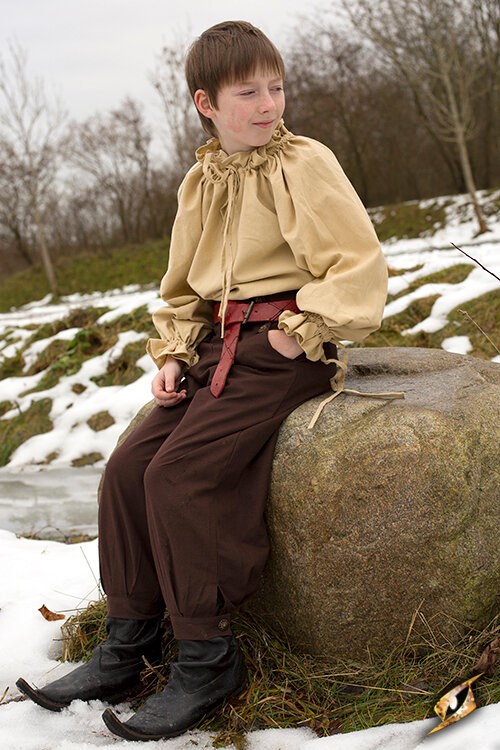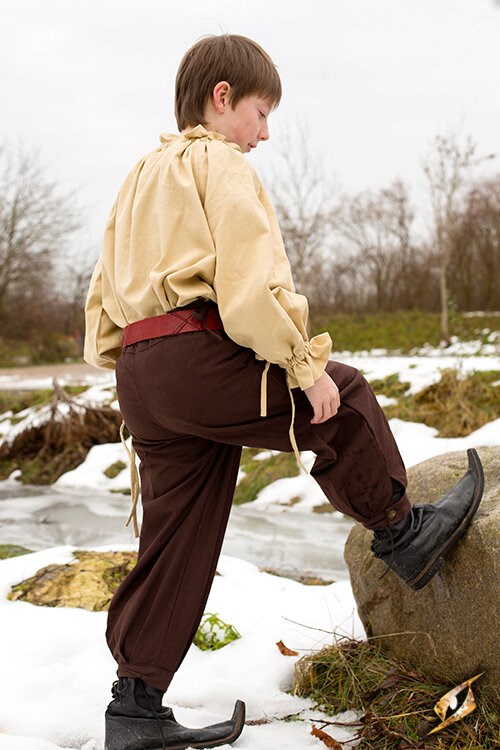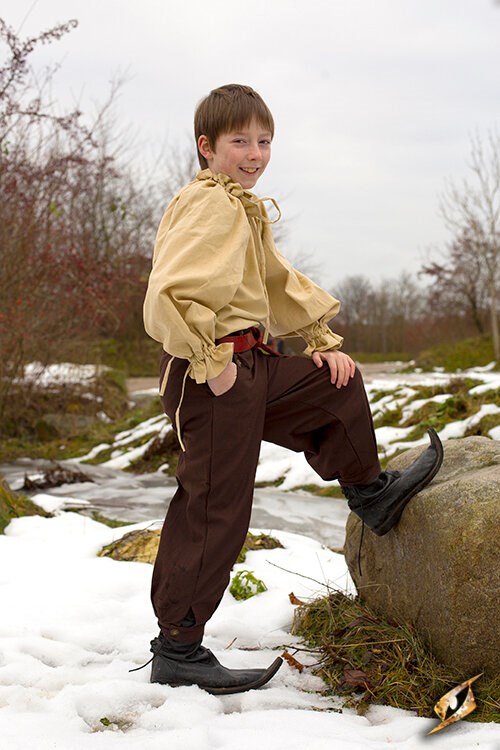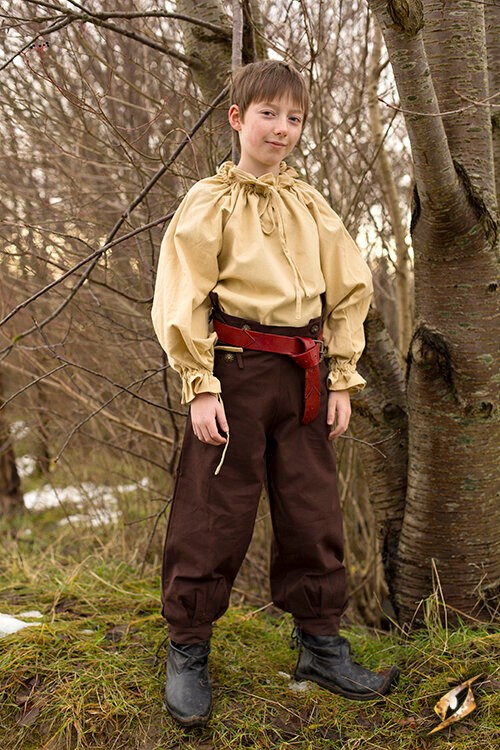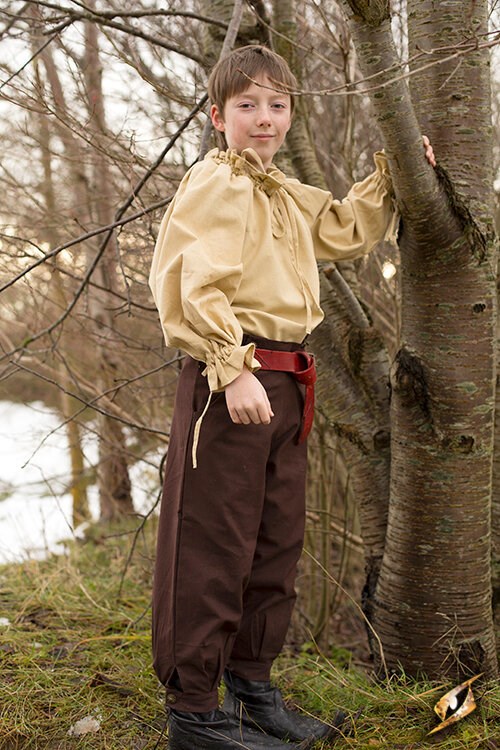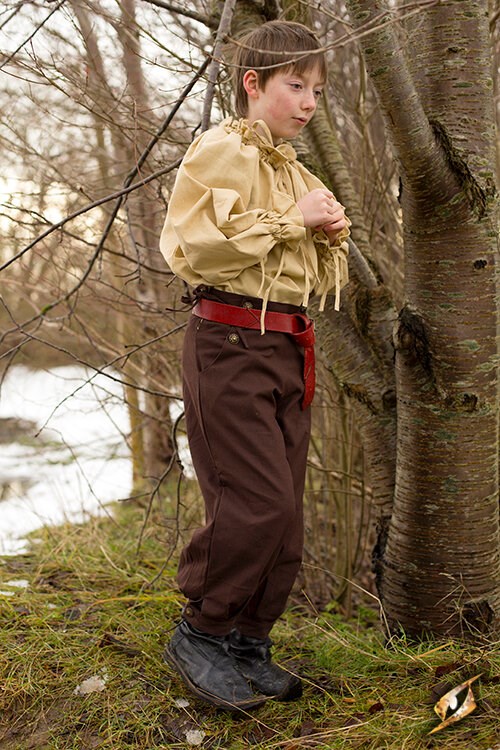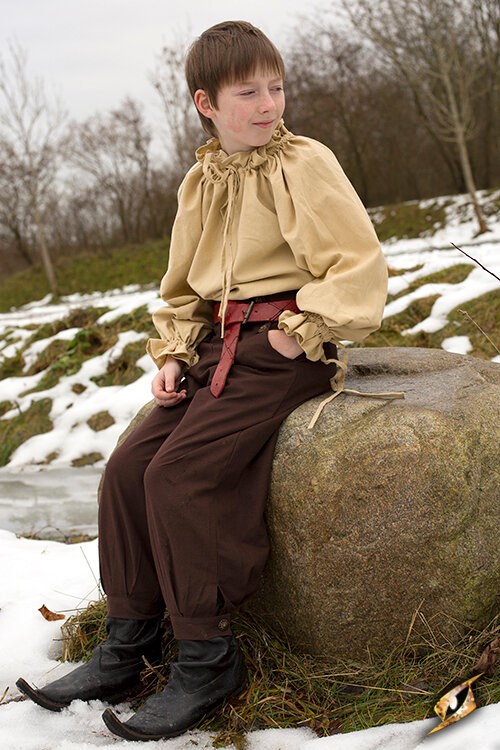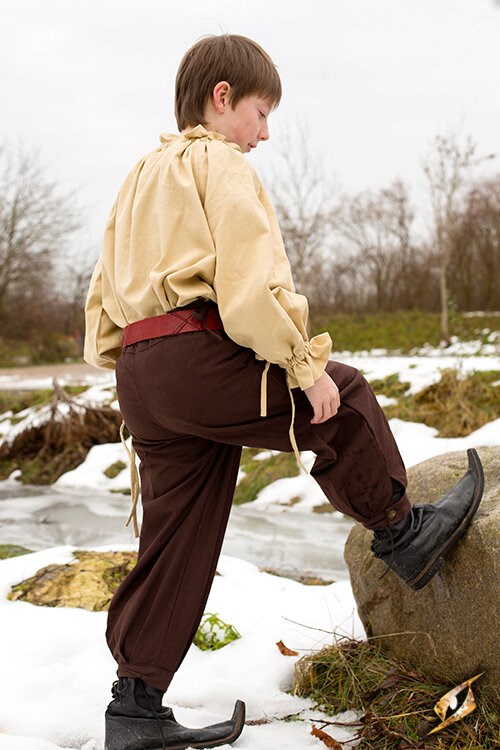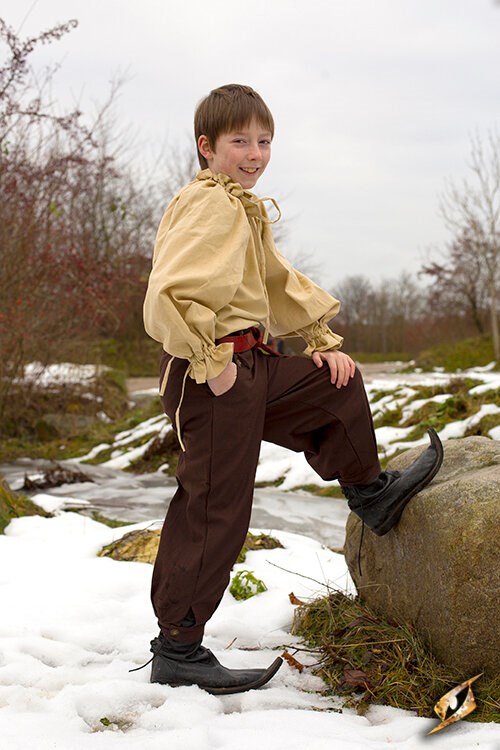 Description

Sizeguide

Fitting

Quality

Technical Details
Even as a person so very young, you are looked upon as an adult by those around you. You managed to survive the years as a baby, after all, and so now you are expected to carry your weight as a member of the family.
Your father has been teaching you how to work the land, caring for the farm and the labour it requires. Your work is important if your family is going to eat and survive the year. Maybe more importantly, you are also learning how to care for your future family when you one day find a wife.
DETAILS
Epic Armoury's Proudfoot Pants are classic pants designed specifically for children (or perhaps a healthy sized hobbit). These pants are designed to serve as a base layer for a simple or complex costume, and are made from durable medium cotton. The legs are straight with a buttoned hem at the bottom, showing off those proud feet. A drawstring around the waistline keeps the pants secure and comfortable, along with a six-buttoned frontal flap that comes undone for easy wear.
The look is handsome but moderate, with large pockets perfect for children's trinkets and bobbles. The Proudfoot Pants are fully compatible with other Epic Armoury children's clothes and will suit most children regardless of setting.
Available in sizes 6-8 Years and 8-10 Years; and colours Dark Brown and Azure Green.
HISTORY
Commonly referred to as trousers, pants have been worn in the Western world since ancient times
The pants' front opening is considered fall-fronted or broad fall, popular during the early 1800s
Medieval children often wore the same fashions as adults until the 16th- and 17th-centuries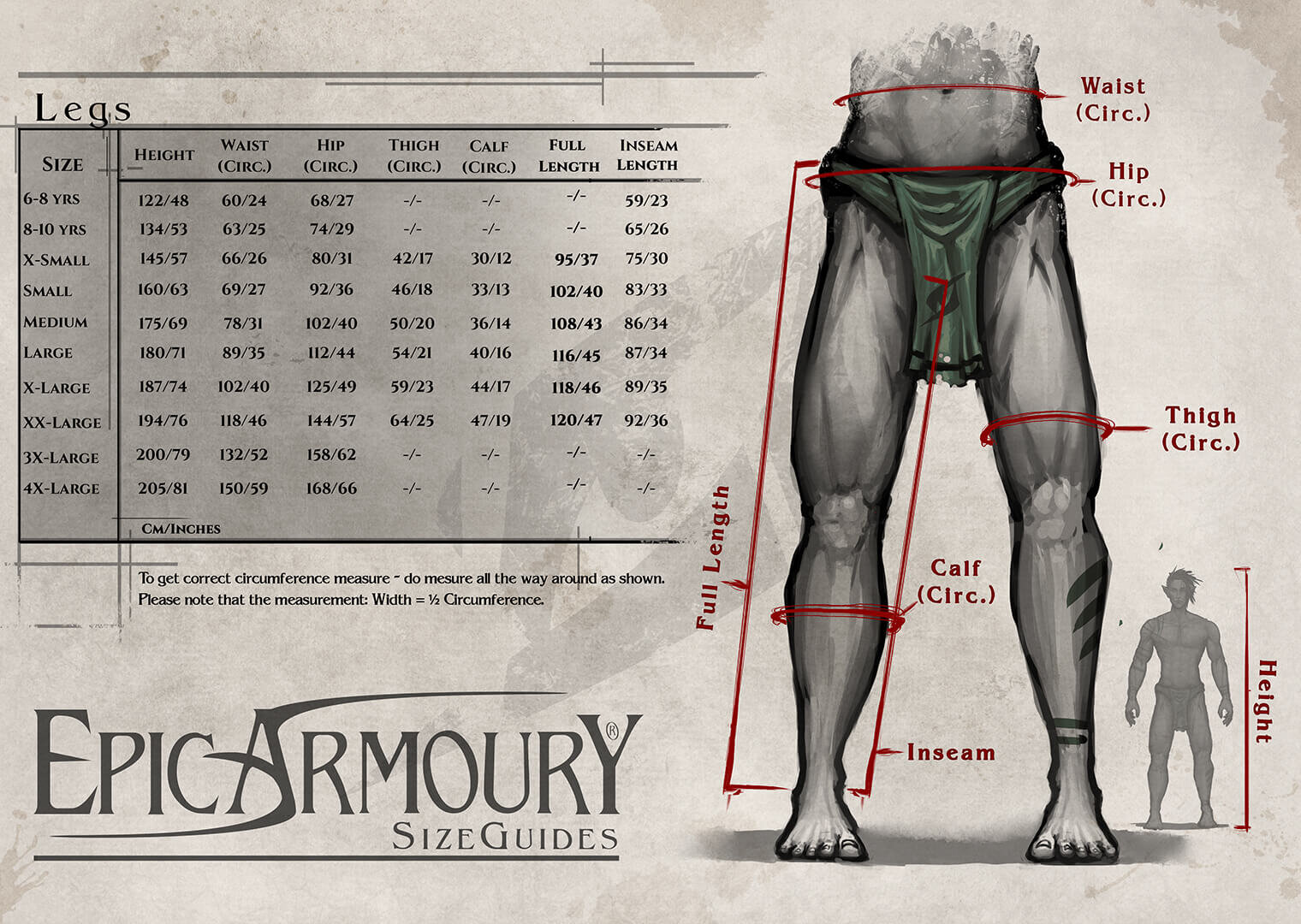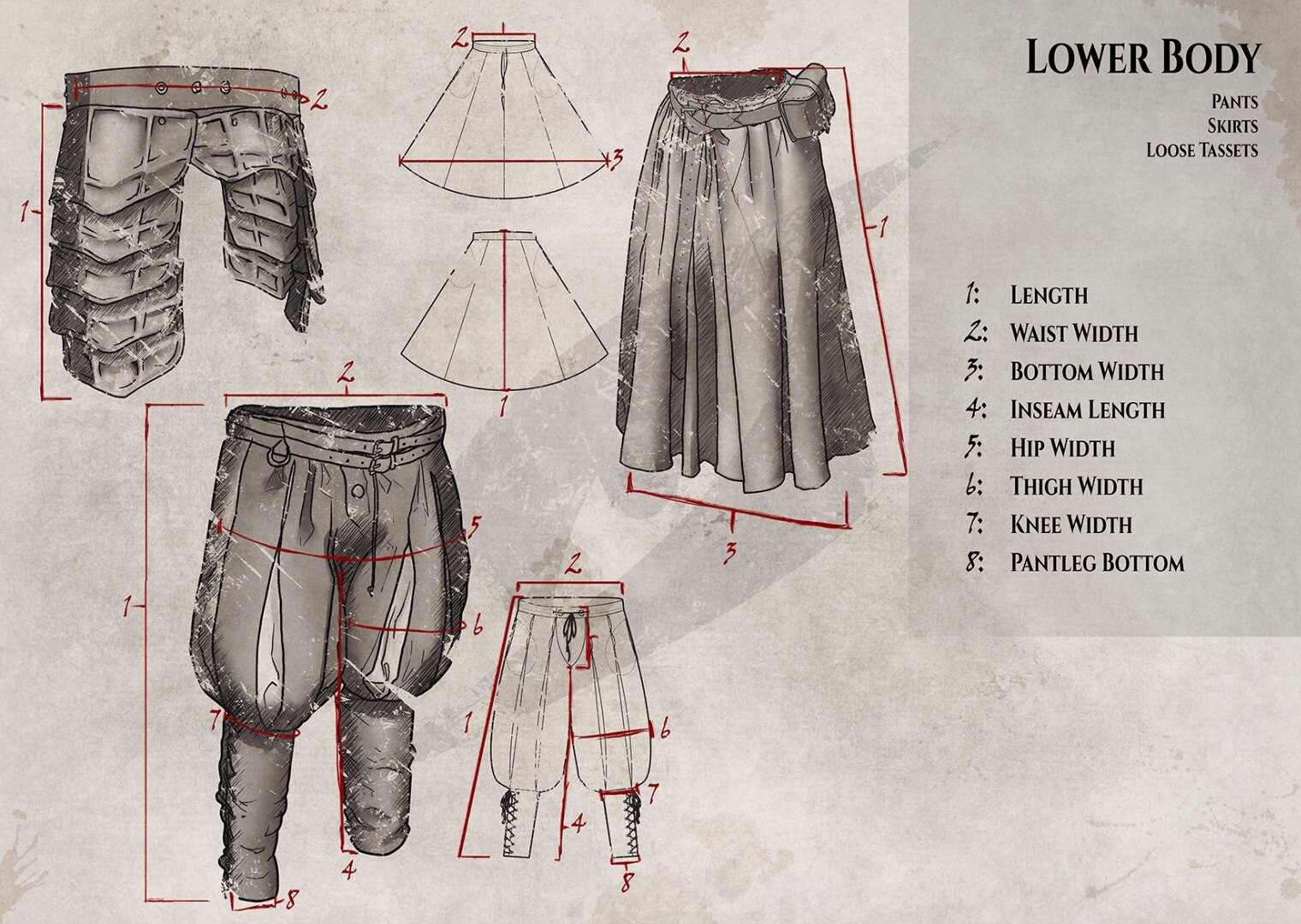 Affordable, personalized costume interchangeable with all other Epic Armoury gear
100% natural materials
Made from fabrics manufactured locally
Handmade by qualified professional. Measurements are approximations and may vary.
This product is handmade and hand-painted and therefore unique. As a result, when compared with similar item numbers, this product can have natural deviations in pattern, colour and shape, which are not considered defects or faults.
We produce our image material in a natural environment, where lighting and surroundings can affect colors and contrast. The displayed images may therefore appear different from the product you receive from us.
Measurements are all in cm if not stated otherwise.
Brand:
Epic Armoury
Universe:
Sovereign
Materials:
Textile
Position:
Legs
Product type:
Pants
Release date:
12/15/2015
Maintenance
This medium cotton product is soft to the touch, but heavier than light cotton. This material wrinkles easily, but can be ironed on a medium heat level.
Cleaning
Machine wash at 40°C / 104°F. Please make sure to wash it once before use in order to make sure that remaining dye will be removed from the product. It is advised to wash with similar coloured clothes to reduce the risk of dye imprint. Tumble dry on low heat, but be aware that it might shrink up to 5%. For general stains or discoloration, treat with a commercial fabric cleaner, or blot with tepid water and a soft cloth.